South 5th Residence By Alterstudio Architecture
460 views
South 5th residence has been designed by Alterstudio Architecture in Austin, Texas. It is surrounded by glass walls with a raised living room which lights up the room and provides a beautiful view outside. The room is raised so that the roots of an old oak tree can be avoided.
It slips nonchalantly into Austin's eclectic Bouldin neighborhood and negotiates Austin's zoning, envelope, and critical-root-zone requirements. A Durand Oak of 25 inches and a steep escarpment creates a powerful circumstance for the house that emphasizes dynamic spatial sequence and a great view and also being an abstract backdrop for the light that fills the room.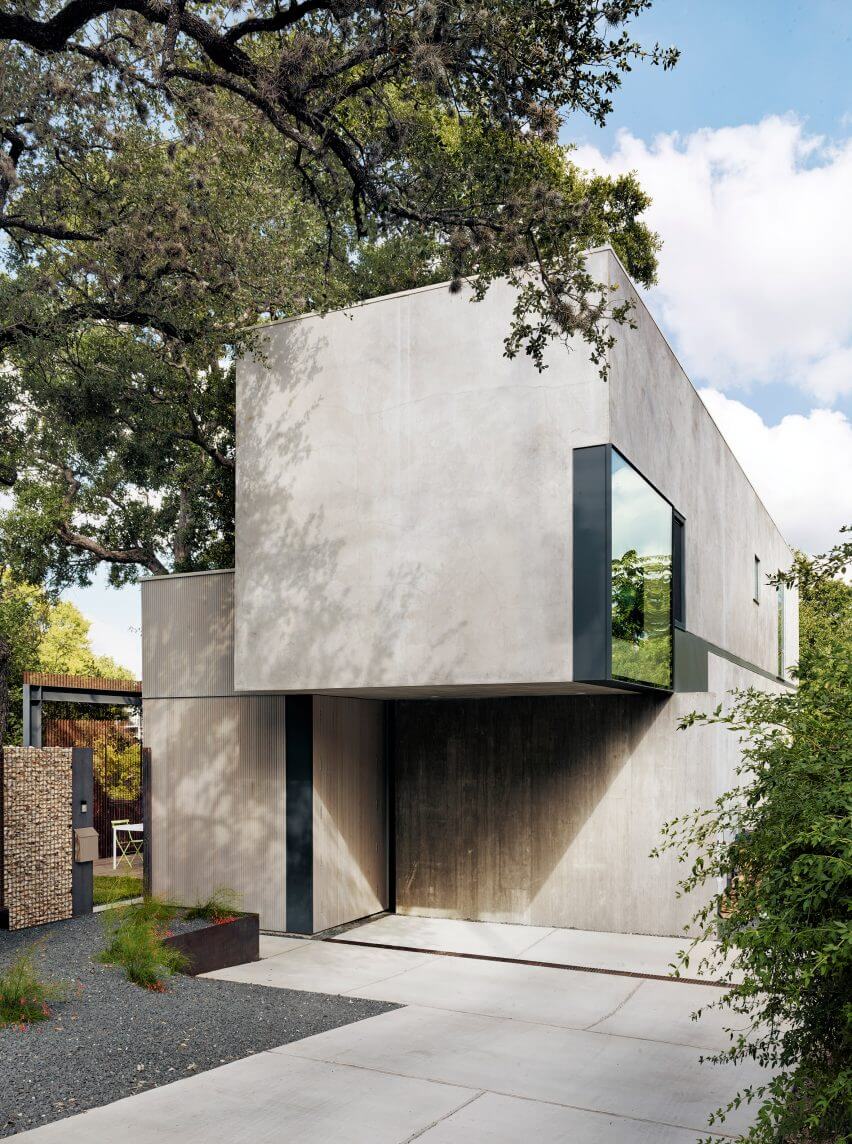 Source: architectureartdesigns.com
Also Read : The Most Beautiful Origami House By TSC Architects
The visitors arrive under the majestic oak which is in the verdant courtyard. The evergreen planting is a thin wall and a perforated screen to the south which provides for privacy in the residence. The living room has a great view and it hovers over the tumbling escarpment.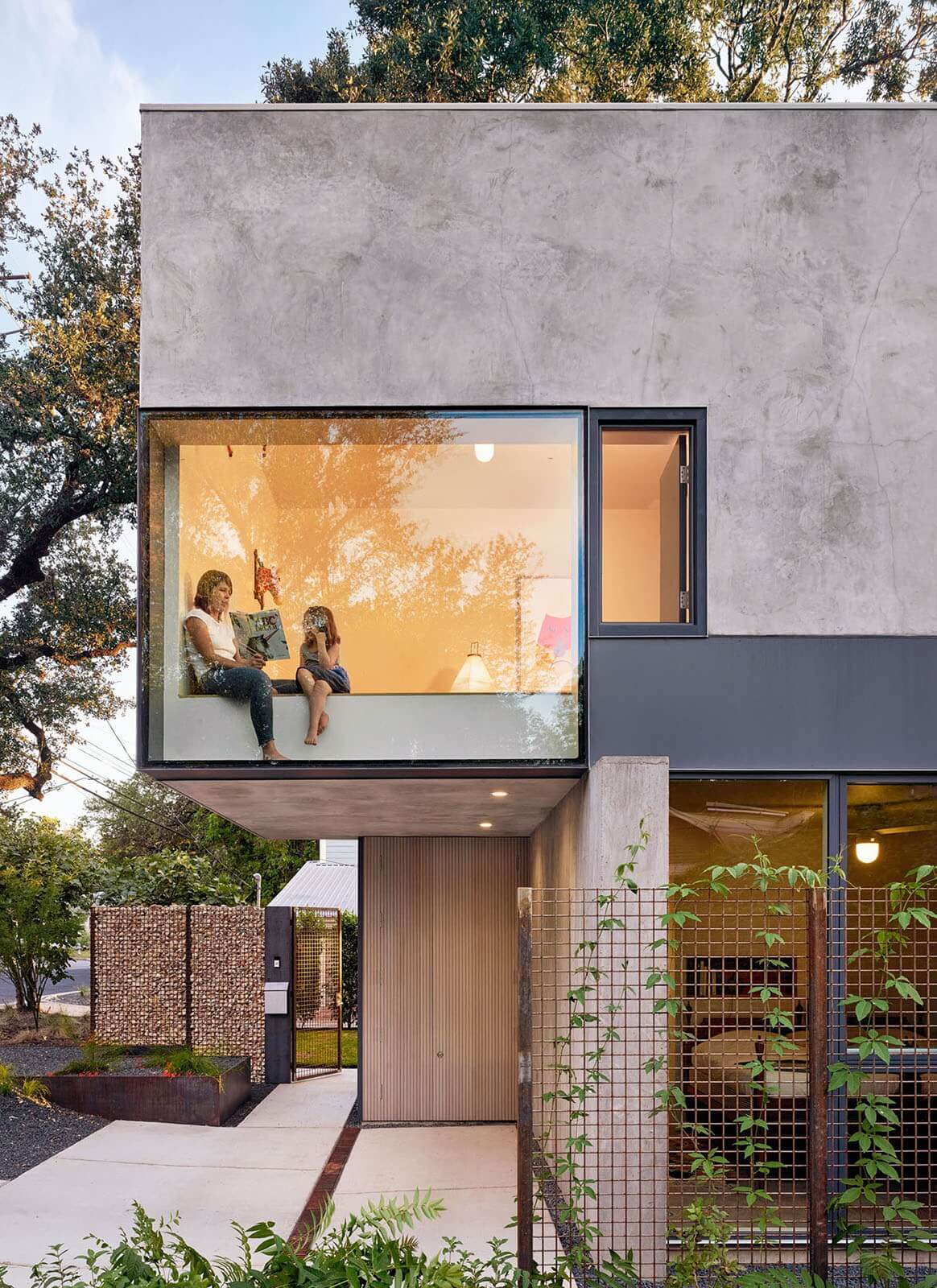 Source: amazonaws.com
The textures of the mill finished steel, raw stucco and concrete are presented against detailed custom sized and millwork window walls. They are then framed from the white oak, rift-sawn, and the steel.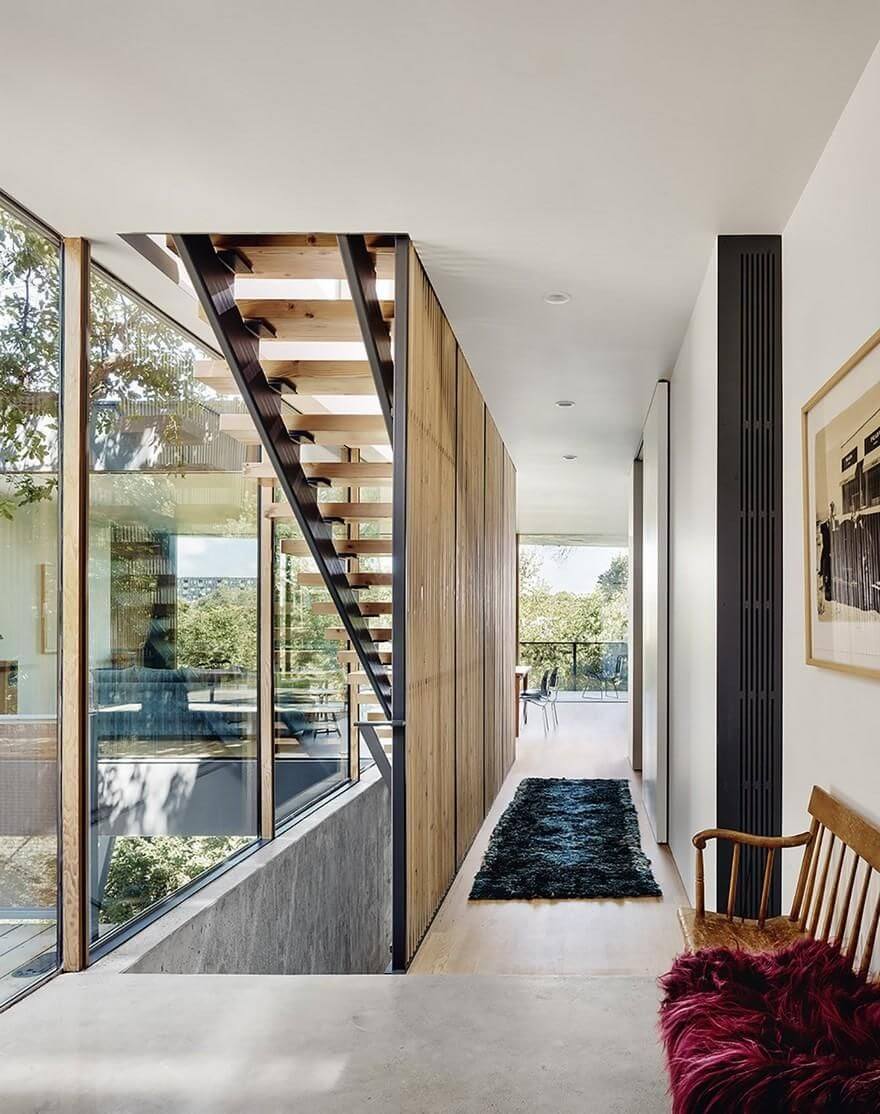 Source: i.pinimg.com
The Oak tree is of great magnificence there and is the main attraction there other than the hovering room in which people can see from inside but not outside if the outside light is too much compared to the inside one. There are some patches of grass and a beautiful garden to complement the house. Some creepers can also be seen hugging the sides of the house.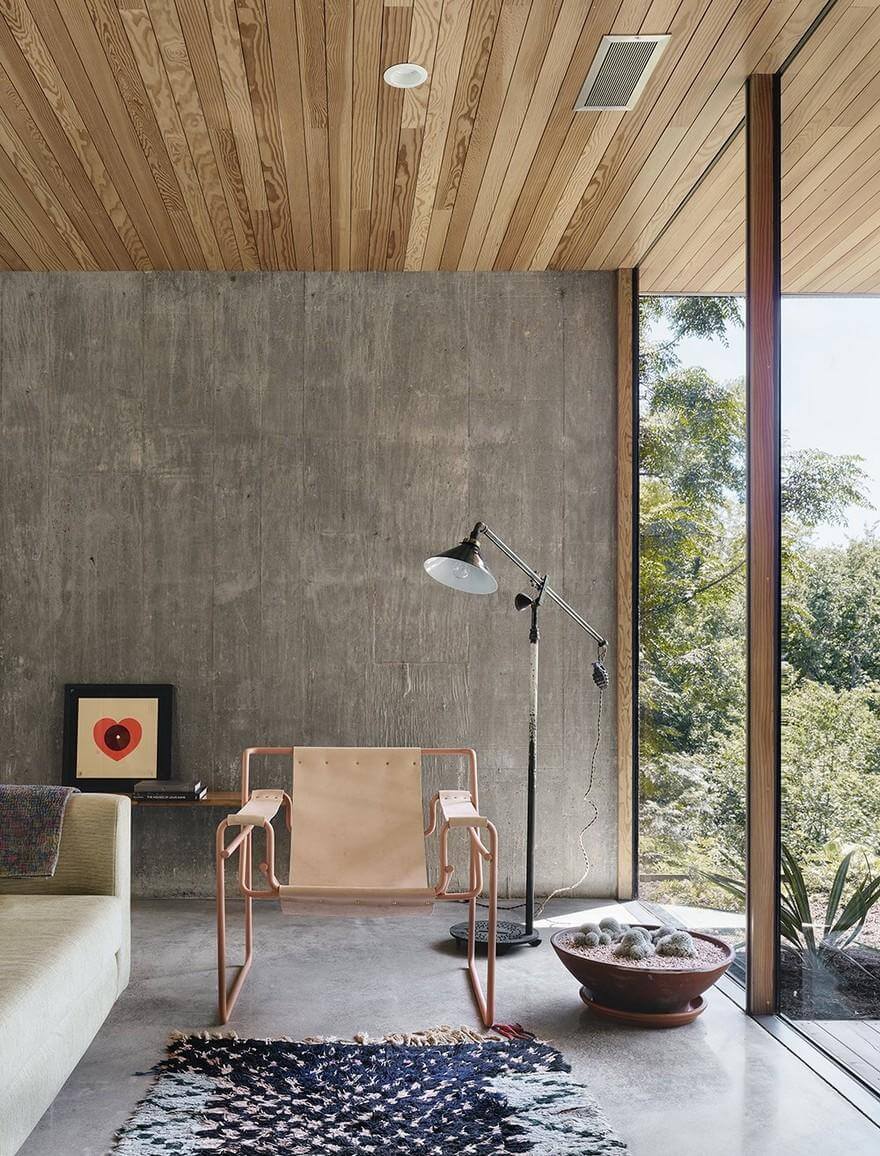 Source: homeworlddesign.com
The balcony is made of a wooden floor and glass low walls and the chairs are made out of a mesh and a steel structure. Similarly, the other chairs of the house are mostly unique in style and they are all fancy chairs with soft cushions and great for comfort.
Source: architectureartdesigns.com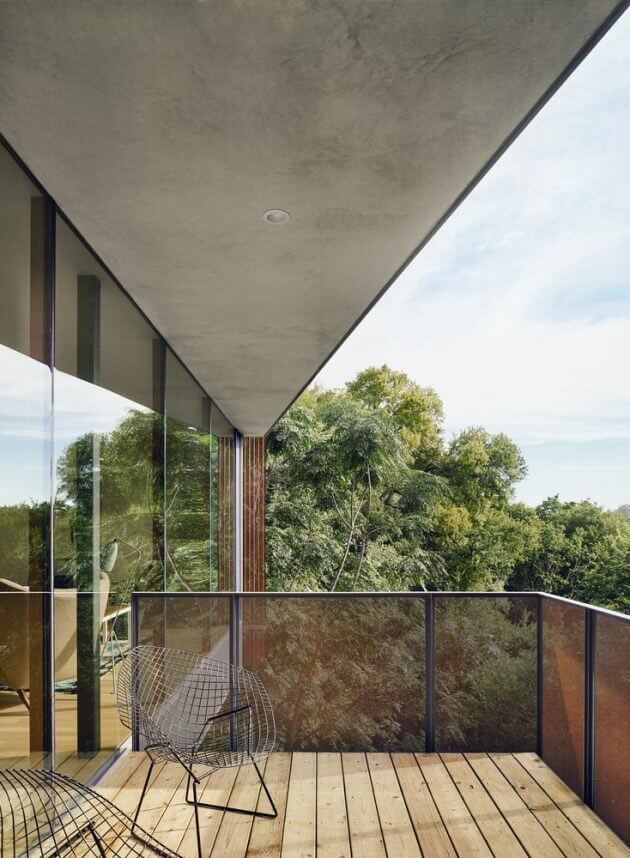 Source: architectureartdesigns.com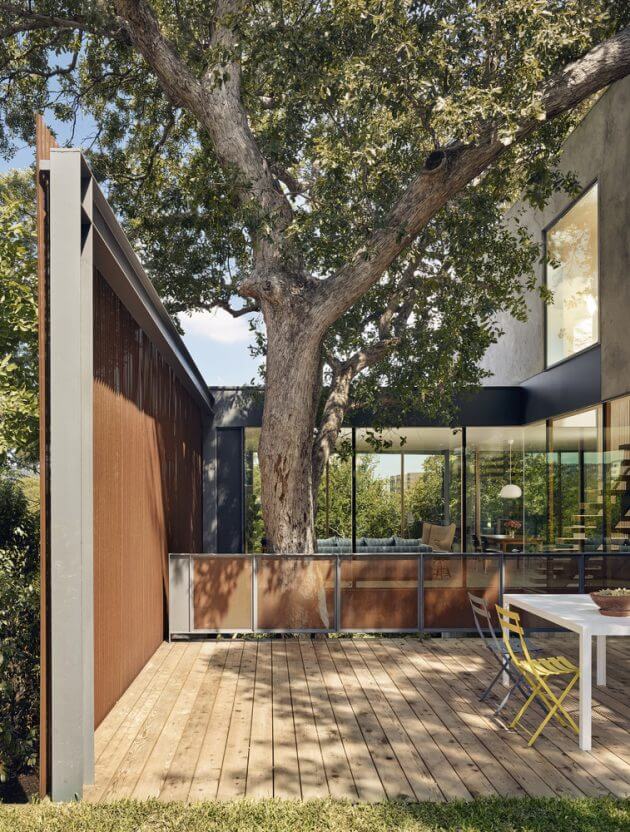 Source: architectureartdesigns.com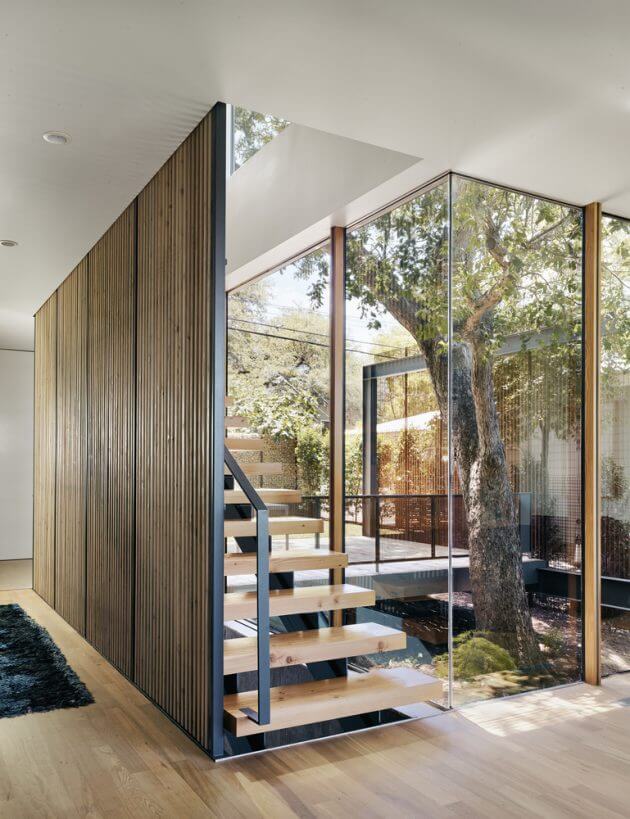 Source: architectureartdesigns.com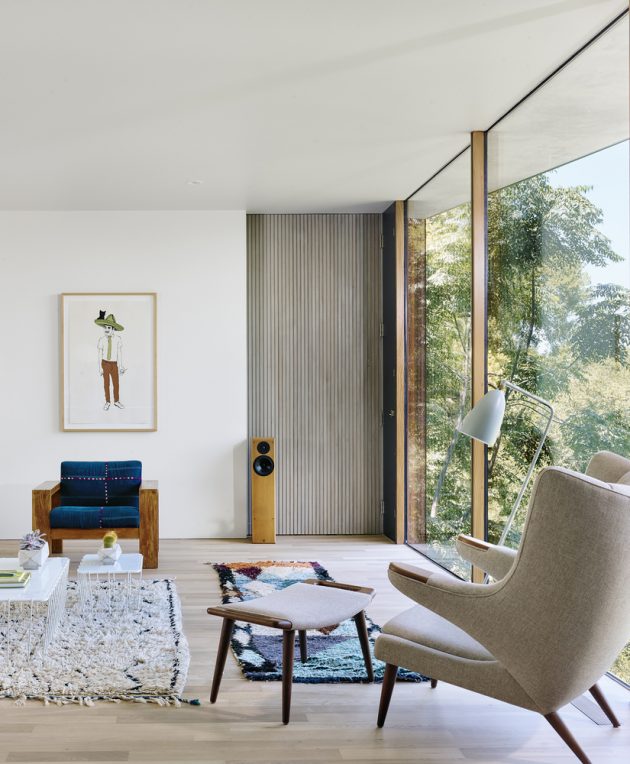 Source: architectureartdesigns.com