Hugo Monte's House BL: A Residence Venturing The Contemporary Design
502 views
House BL, designed by Hugo Monte, in the town of Póvoa de Varzim in Northern Portugal. Despite being set in a rural area, the BL house has a minimalistic contemporary look. It's bright and white exterior is shaped with clear lines as the beautifully landscaped outdoor areas place it at the center of focus. The interior is literally screaming of contemporary minimalism and the best part about it is the fact that it is a sprawling residence of contemporary that connects magnificently with its surrounding rural landscapes.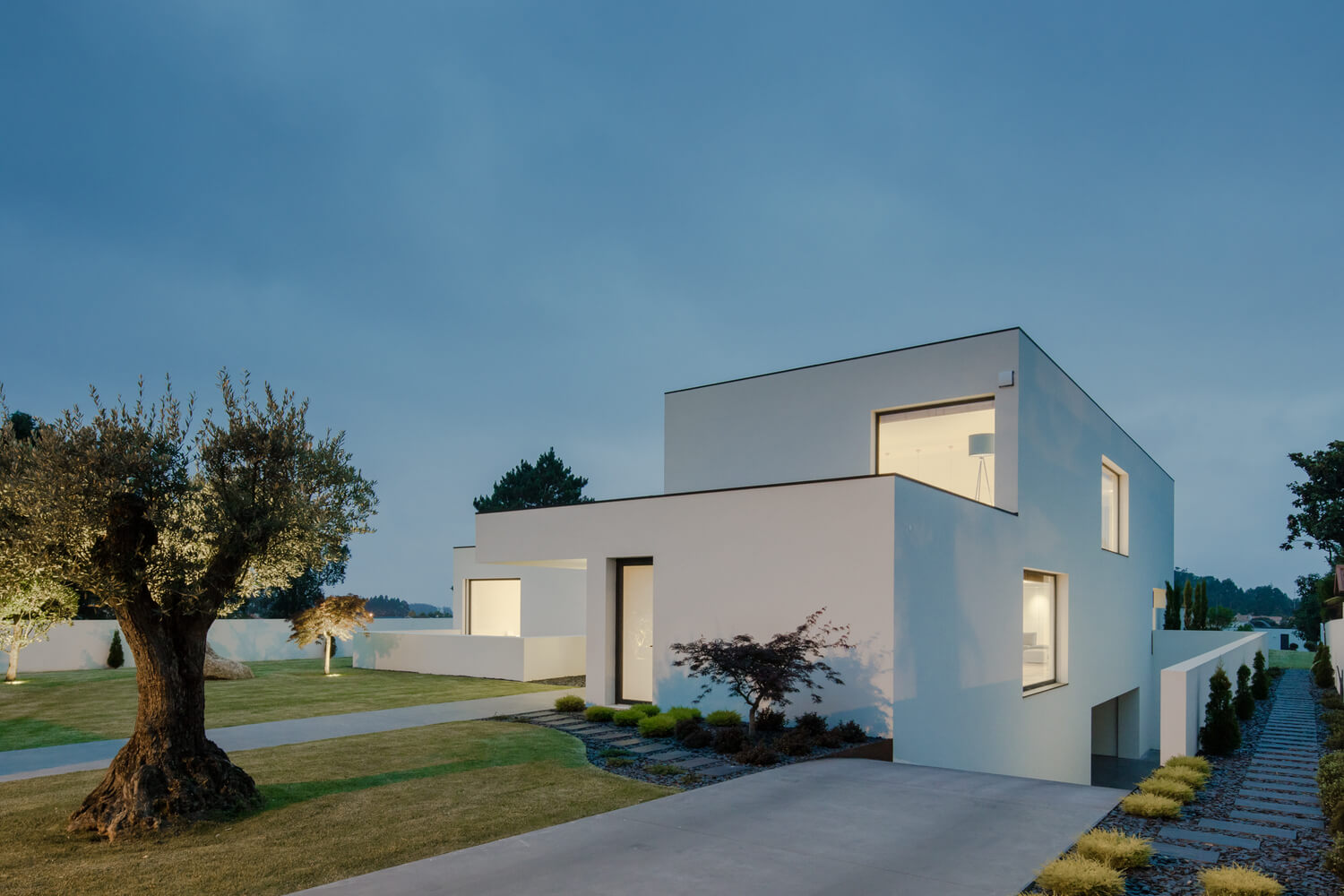 Source: adsttc.com
Also Read:- Valle Vista House By Giulietti Schouten Architects
Despite the location being situated in a rural area, it develops a true relationship with the surroundings through the extended patio that leads to a fireplace which is very relaxing and soothing. The entrance hall is spacious and light-filled such that it combines the three floors in a straightforward way.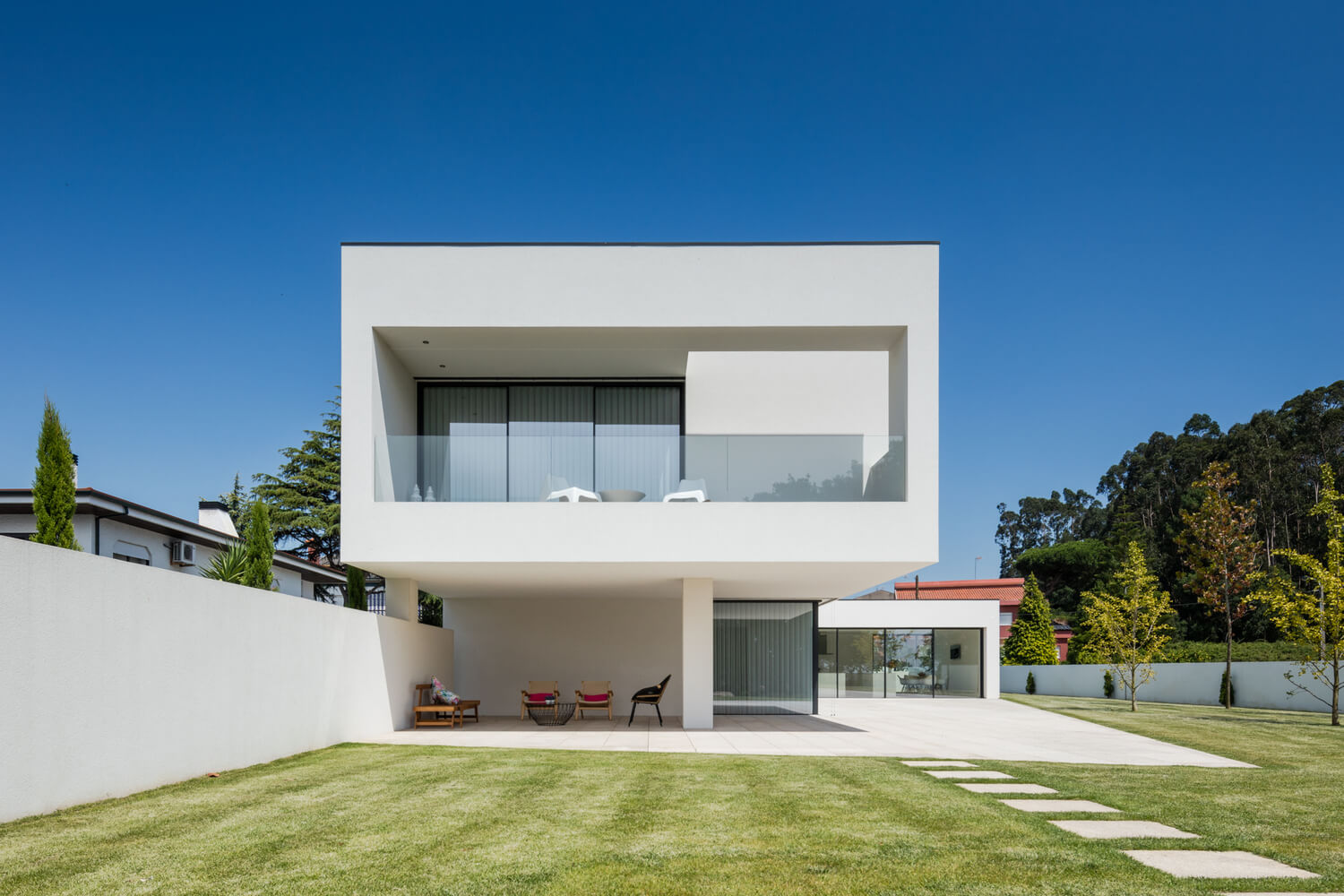 Source: adsttc.com
They opted for a 3-floor house with a rectangular shaped east and west plot of land of size 2,748,000 m2  Each of the 3 floors of the house are made to satisfy a specific task. The basement and garage are connected by an exterior ramp which provides a transition between them. Besides these, there are two storage rooms, a technical area and a room destined to be a work out place.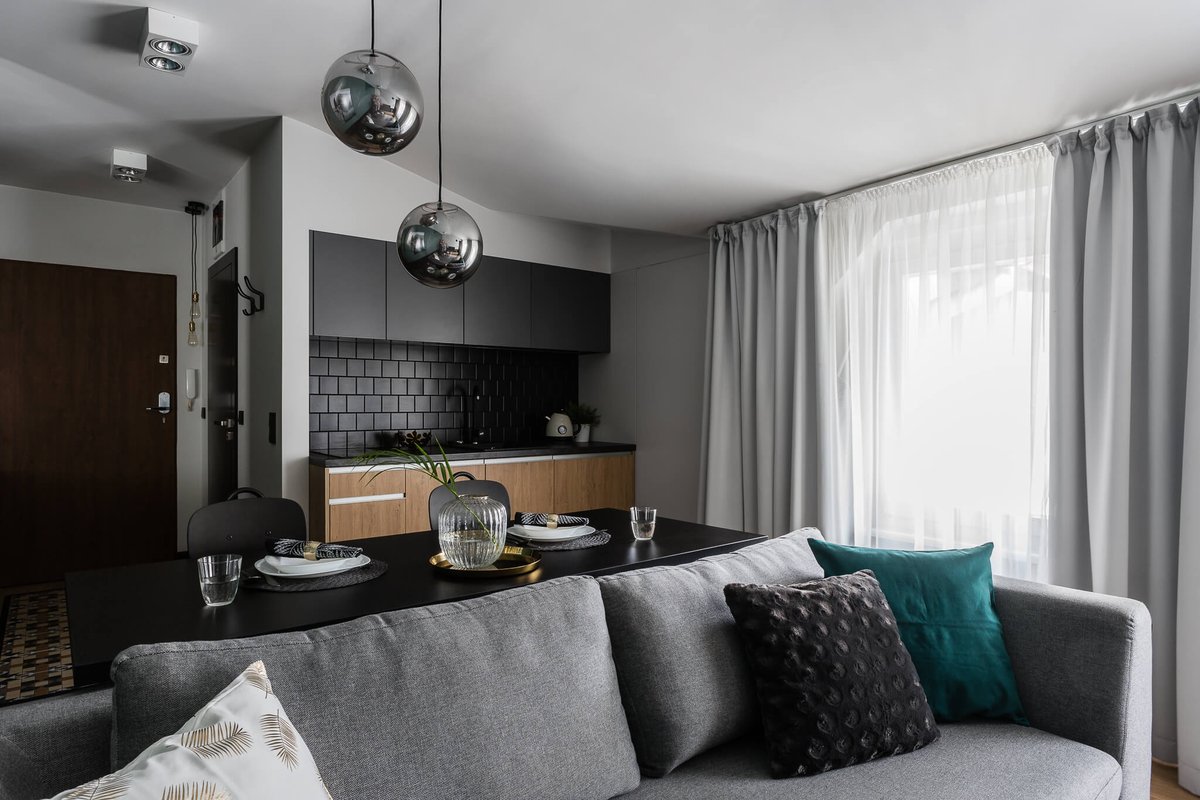 Source: twimg.com
The entrance floor is a double high hall space for functions and it has access to all the floors. From there the office and toilet facility are well distributed and the living room and kitchen share the same exterior area and they are close to each other 3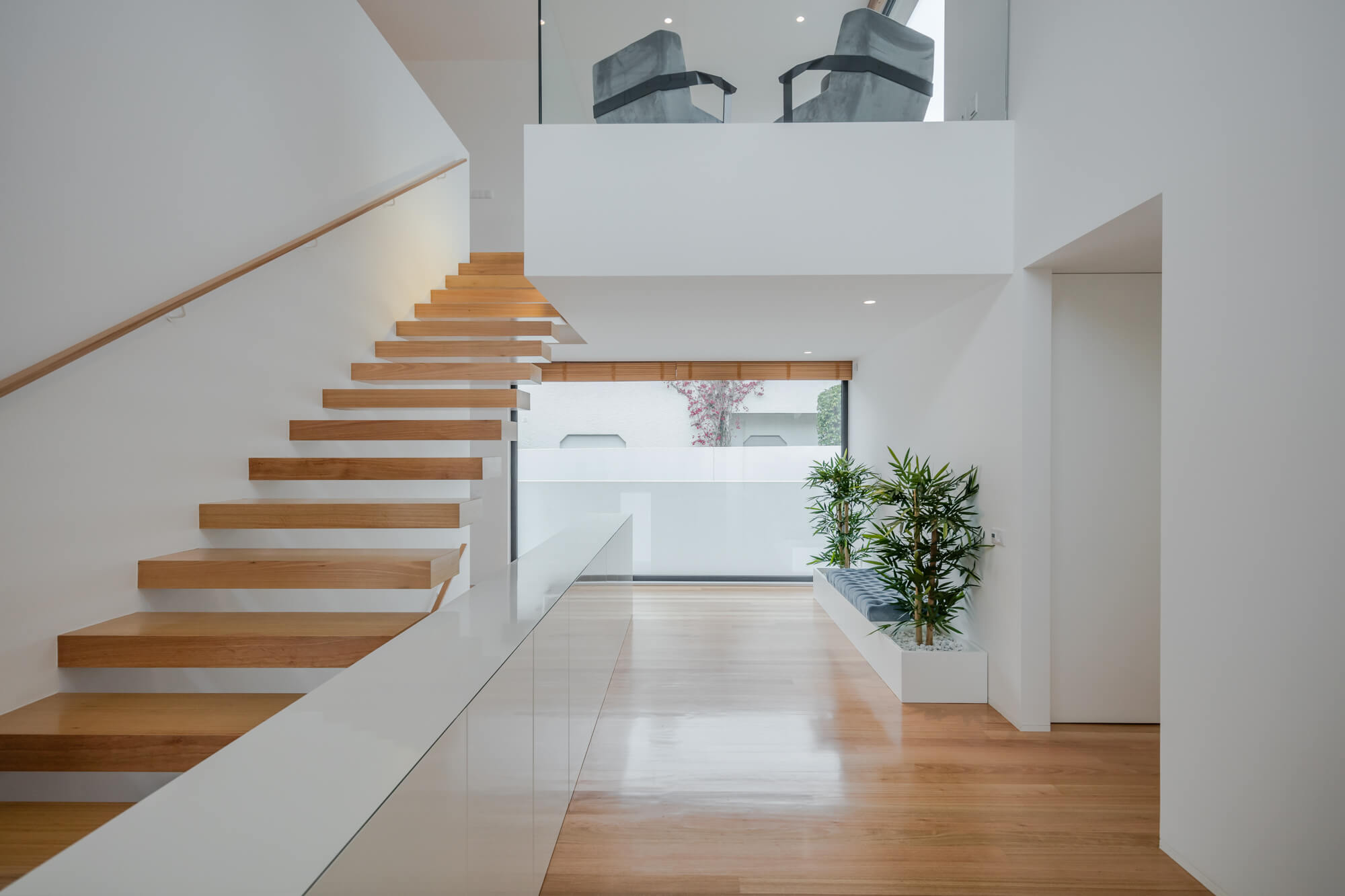 Source: archilovers.com
The upper floor has a reading lounge which connects to the double high hall space and continues down the corridor to serve 2 rooms, internally connected by a bathroom. At the west end is the master bedroom with a toilet facility, closet and a balcony overlooking the garden
Source: archilovers.com
The exterior area consists of age-old cork oaks and a sunken fire pit enhances the atmosphere as a gathering and contemplating exterior spot.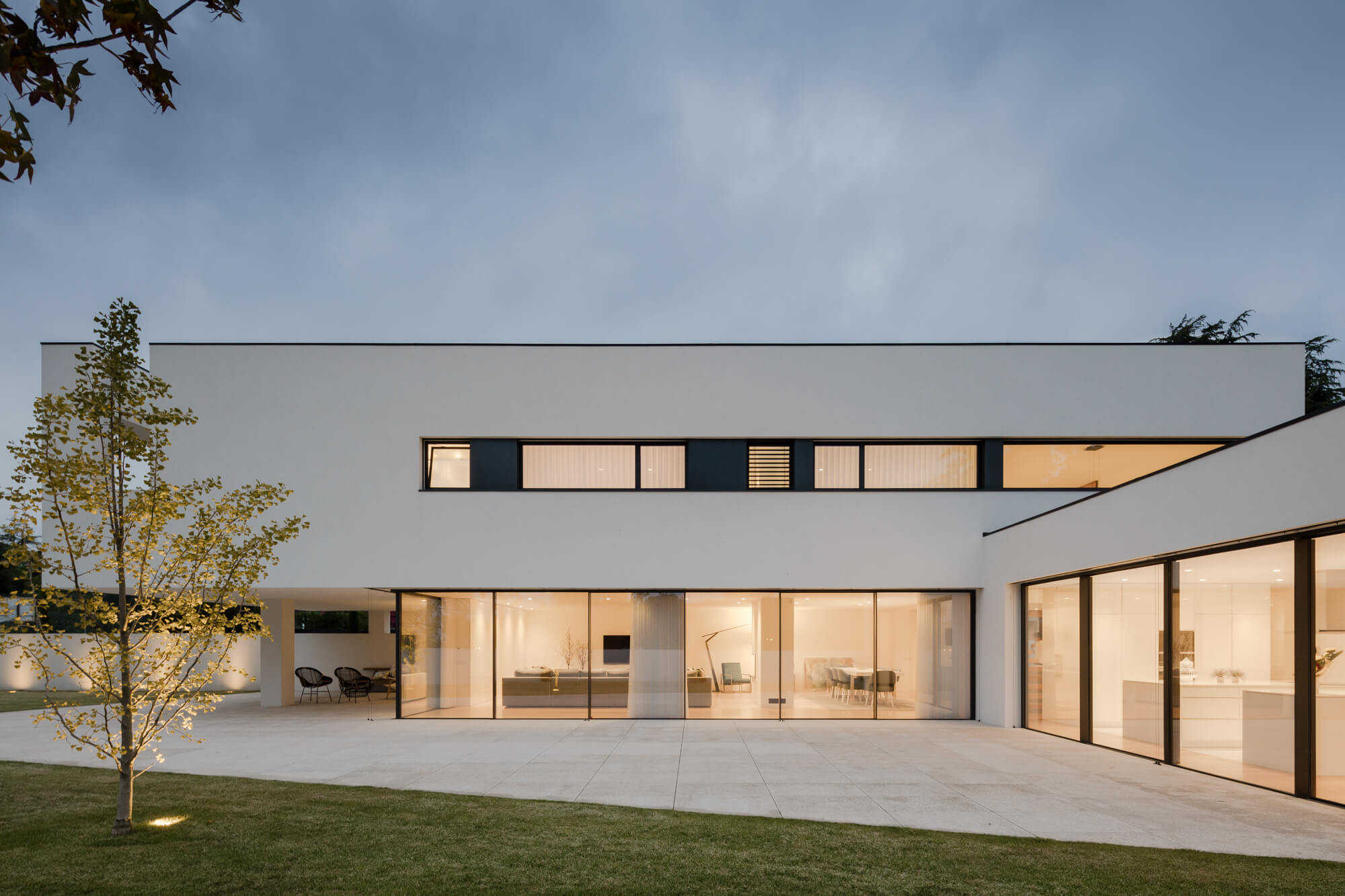 Source: adsttc.com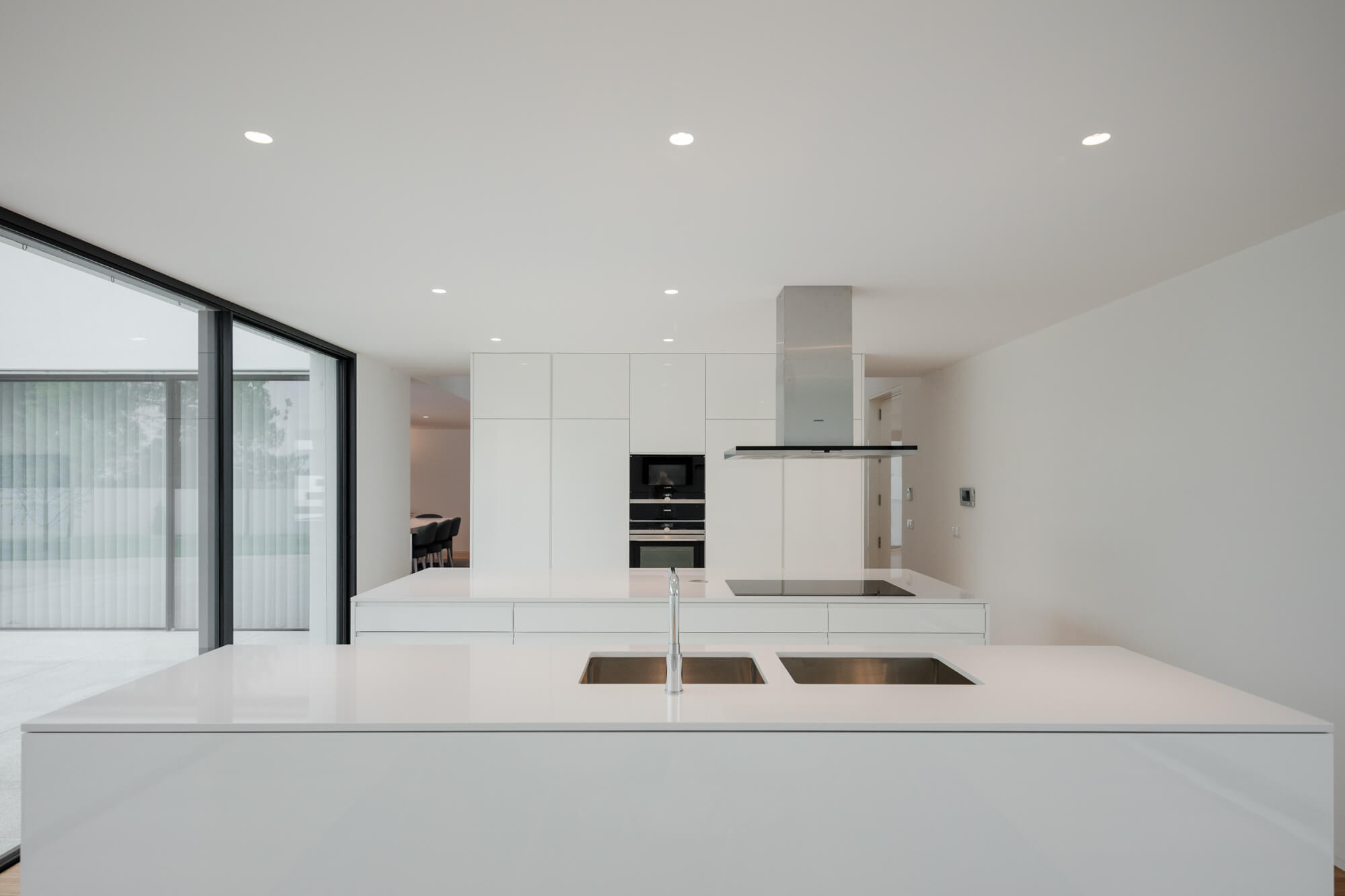 Source: adsttc.com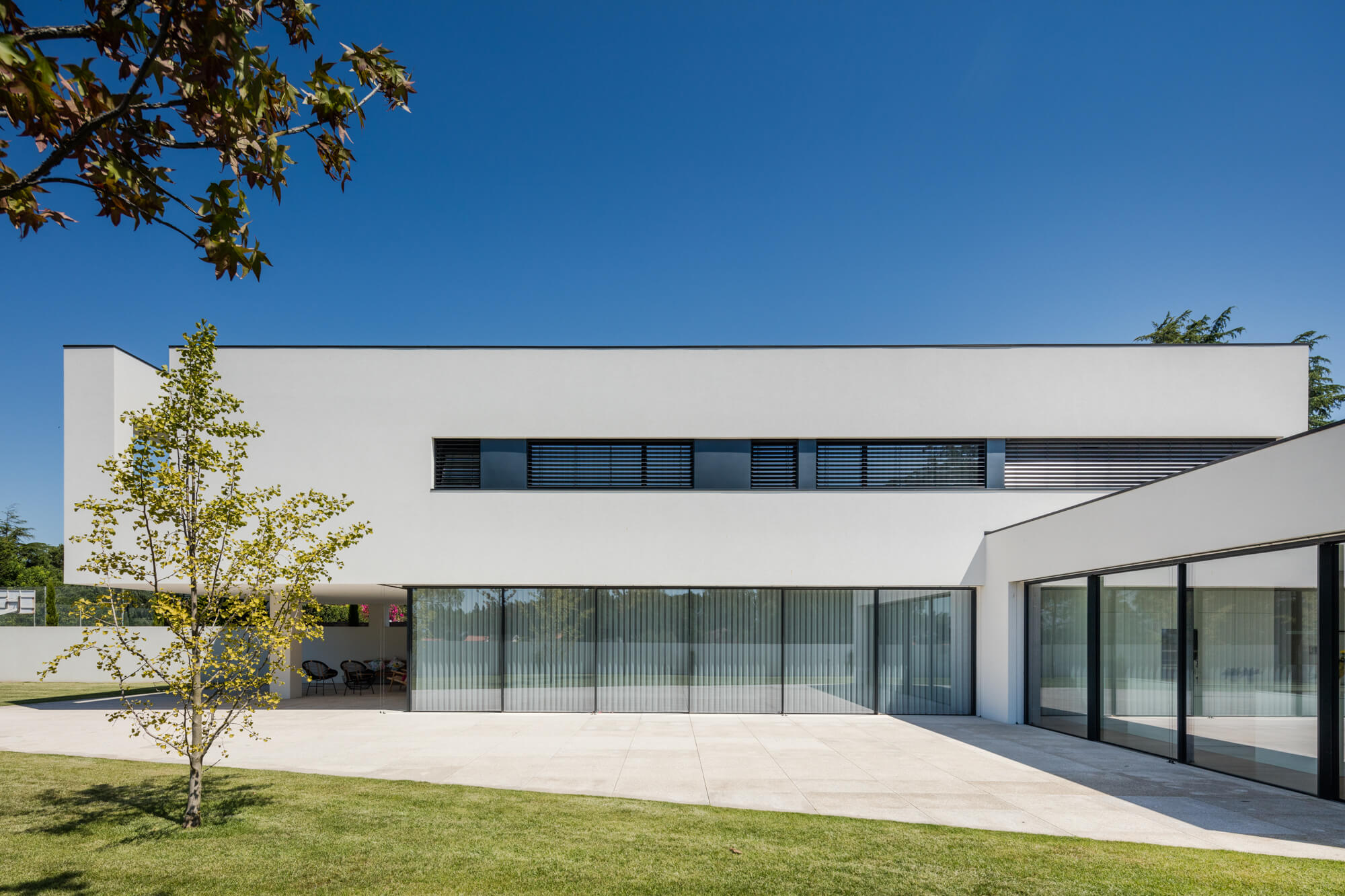 Source: adsttc.com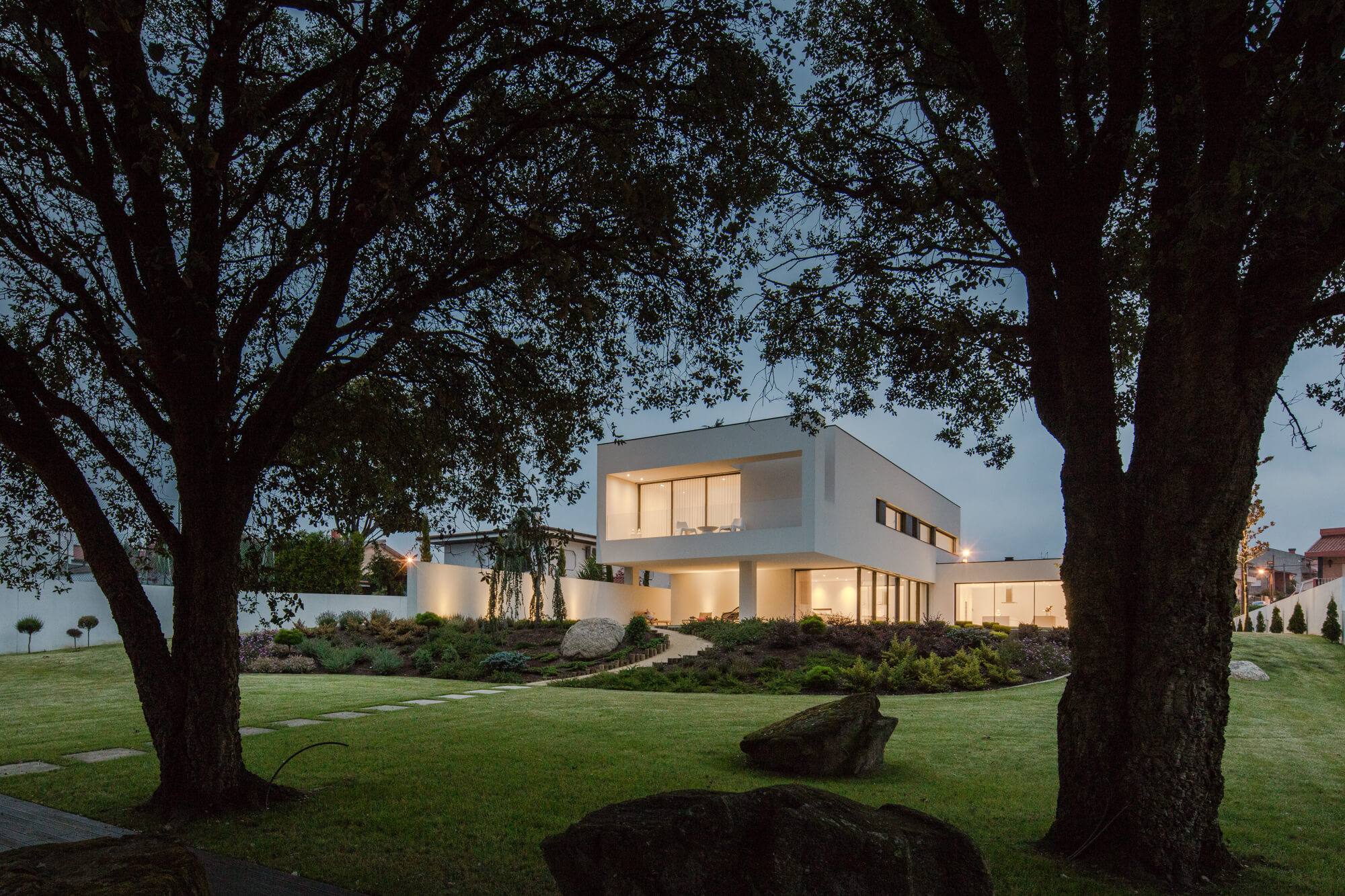 Source: adsttc.com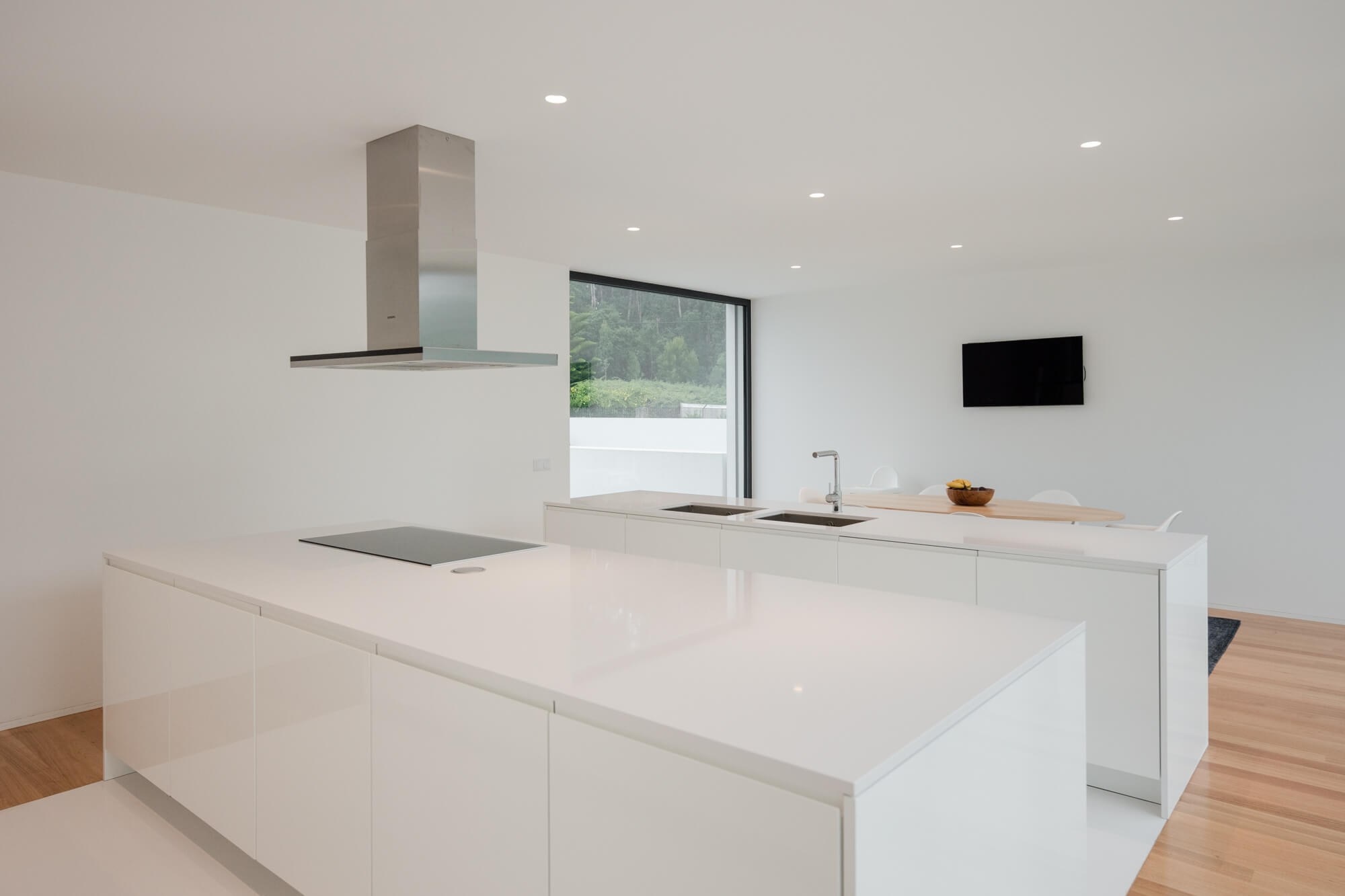 Source: adsttc.com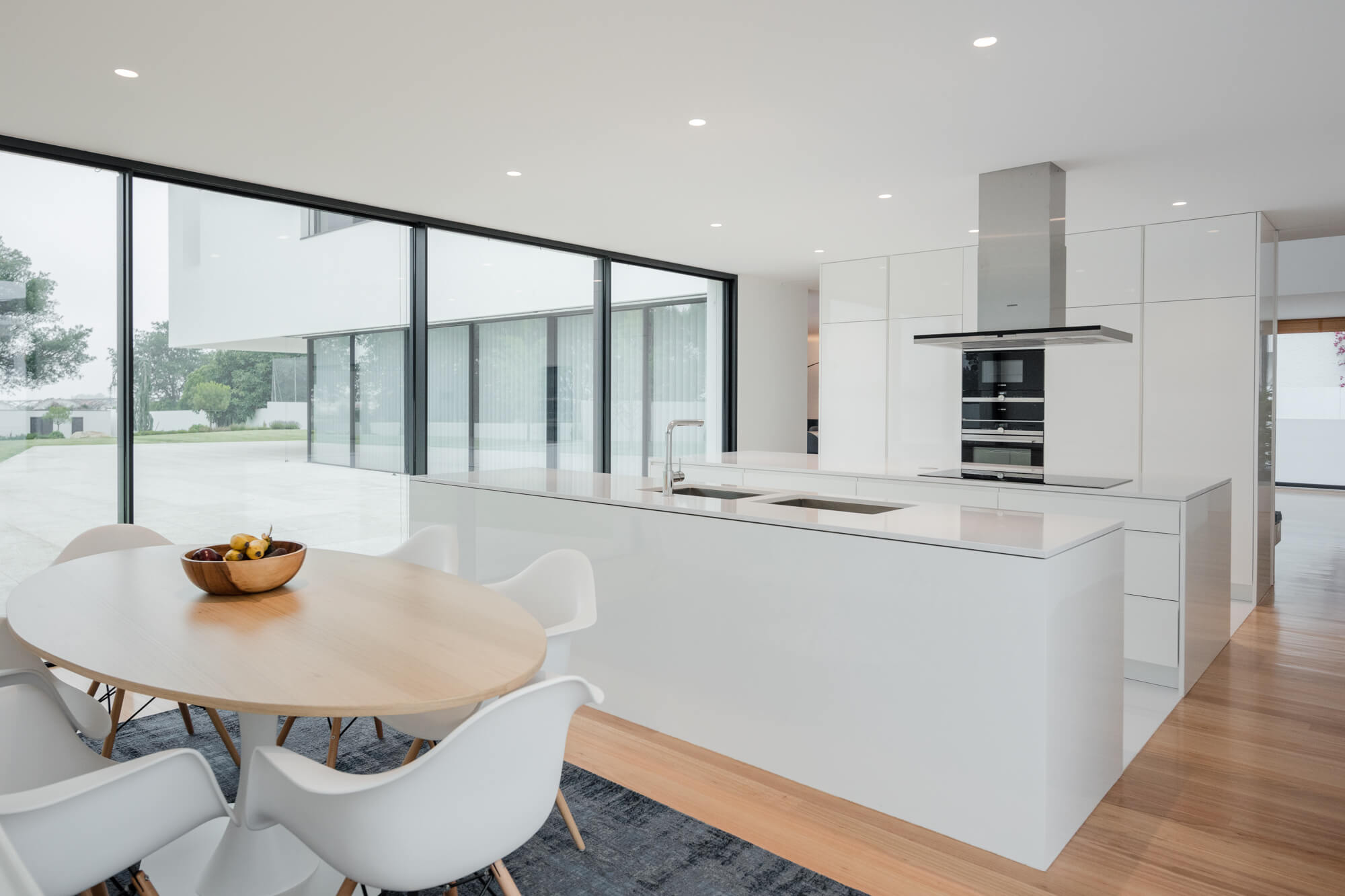 Source: adsttc.com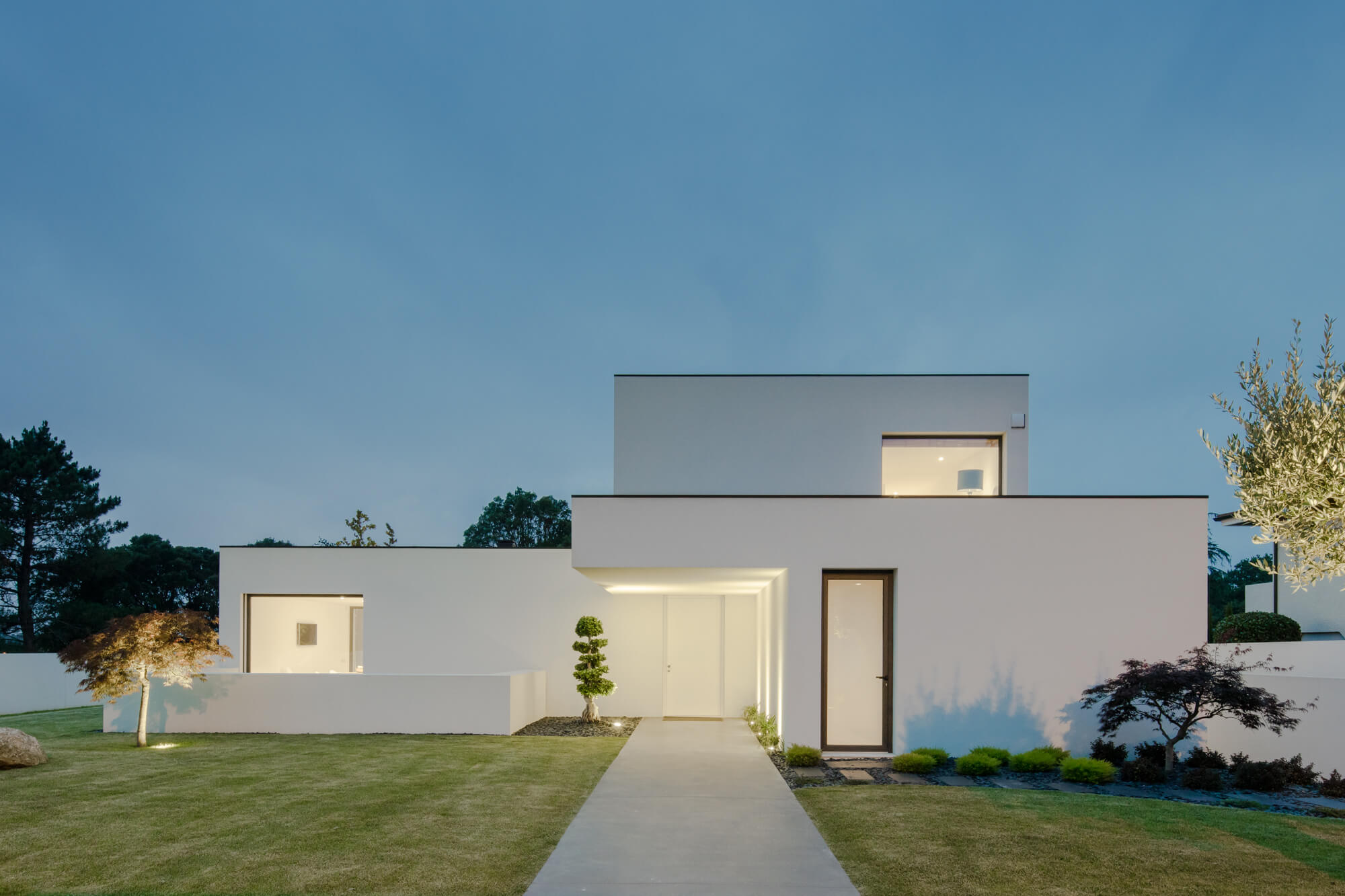 Source: adsttc.com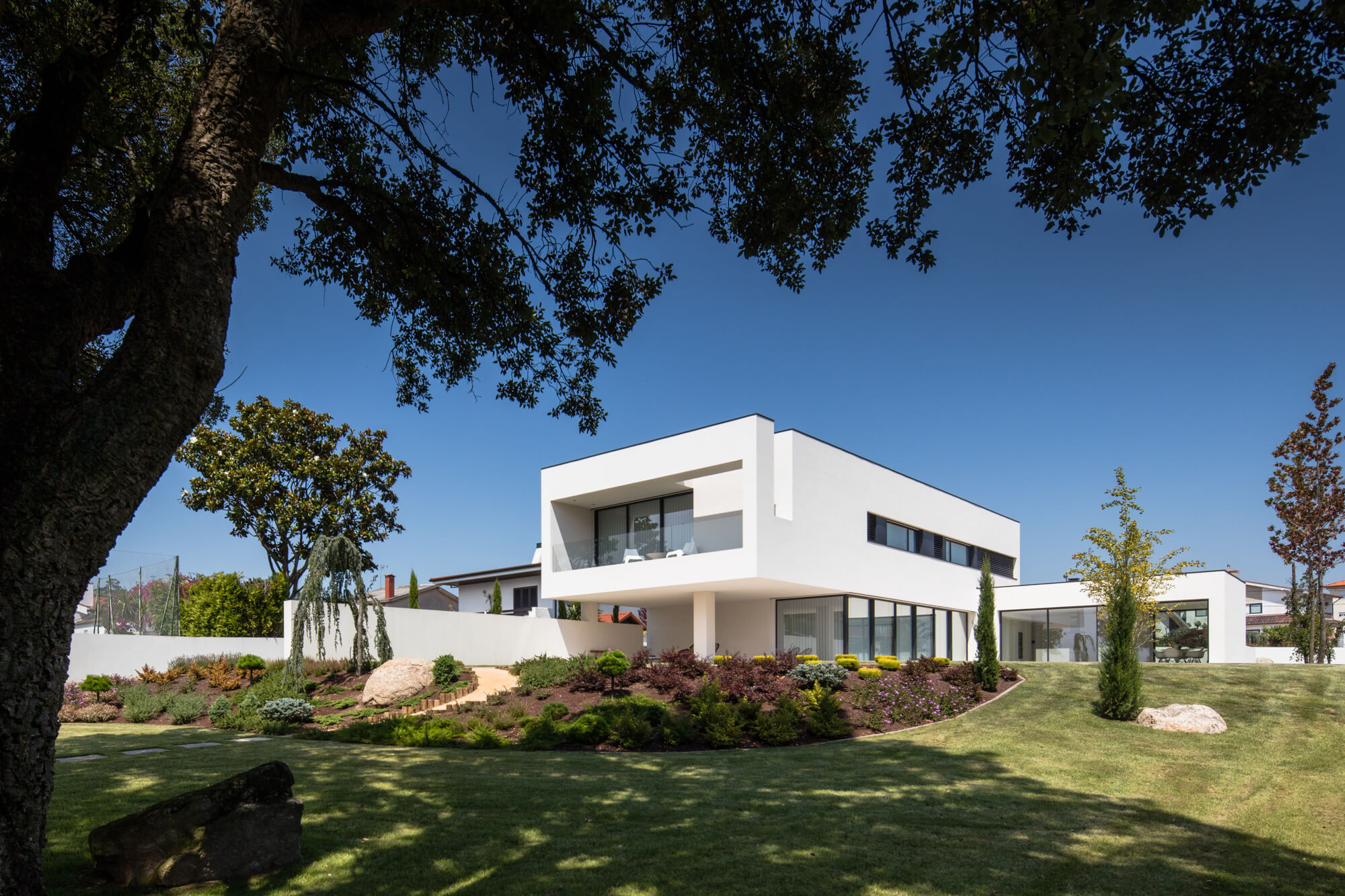 Source: adsttc.com