Best Different Types Of In-Ground Pools
372 views
The trend of swimming pools are always in style and there are different kinds of swimming pools available which you can try out and in-ground pools are one of a kind that seems to be cleaned as well as classier than other pool options that are present in the market. This pool type seems to be long lasting so one investment would last you for a long period of time without getting damaged.
The best thing about in-ground pools is that there are many subdivisions of this kind of pools so you can choose the right one for your house. Here are some different types of in-ground pools that you can check out:
1) Concrete with Plaster Or Aggregate Finishes: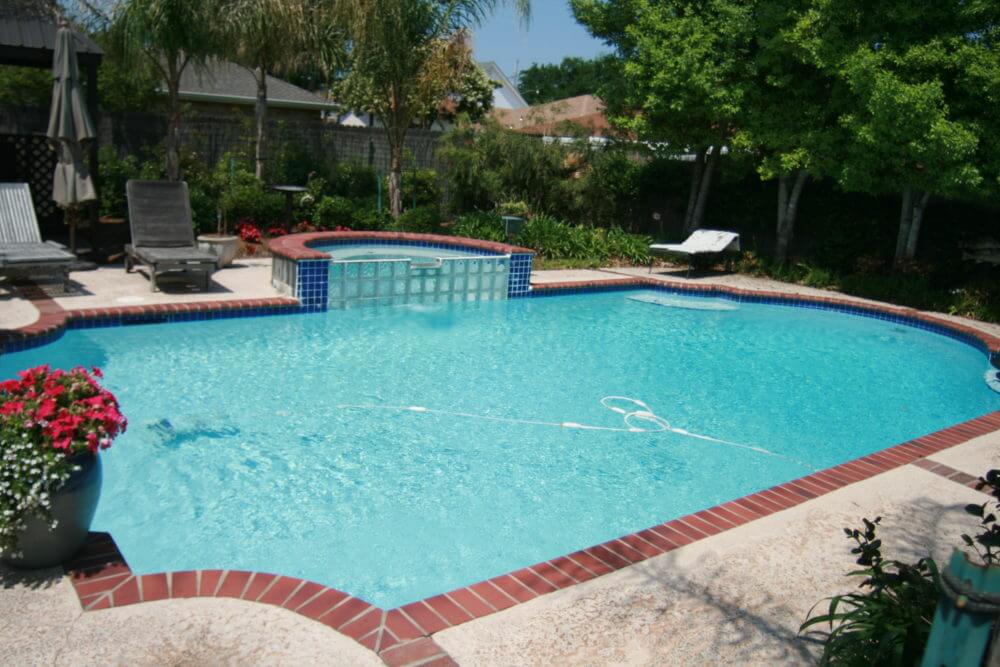 Source: nolapools.com
This one of the best suitable in-ground pool for homes because of the fact that concretes are porous as well as durable which lets the plaster coated shell to hold-on the water on it which makes it the most long-lasting option to get so one time investment would last you for a good amount of time that you won't regret the investment done on it. you would have to get a hole in your backyard or wherever you want the pool to be and then the bottom, as well as the sides of the hole, would be lines with steel rods which actually makes it possible for the maker to get you the pool of different shapes which is an amazing thing for sure, the gunite coating upon completes the formation of the pool.
Also Read:- Amazing Landscape Design Tips
2) Alternative Finishes: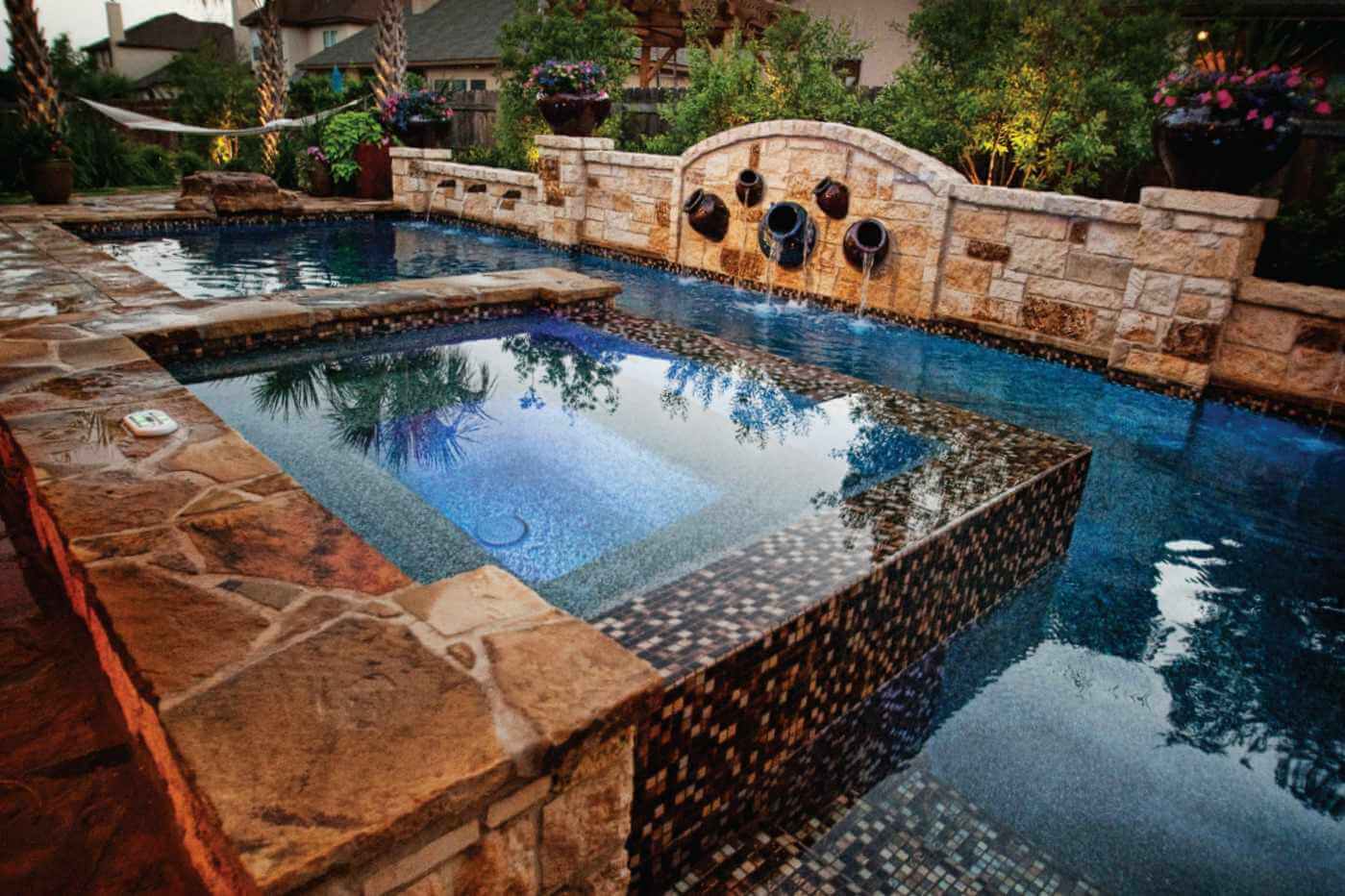 Source: thespruce.com
If you want a luxurious as well as good looking swimming pool then this type of pool is going to prove best for your home as they are coated with plasters or concrete so you can literally add many things upon the pool such as tiles, stones and many more is there in the list and these things can prove to be best for making your swimming pool look luxurious as well as perfect for organizing any pool party moreover you will get endless compliments from people if get this swimming pool. This pool type also seems to be a long lasting one as they almost last for about 10 to 12 years which is definitely a long time.
3) Fiberglass: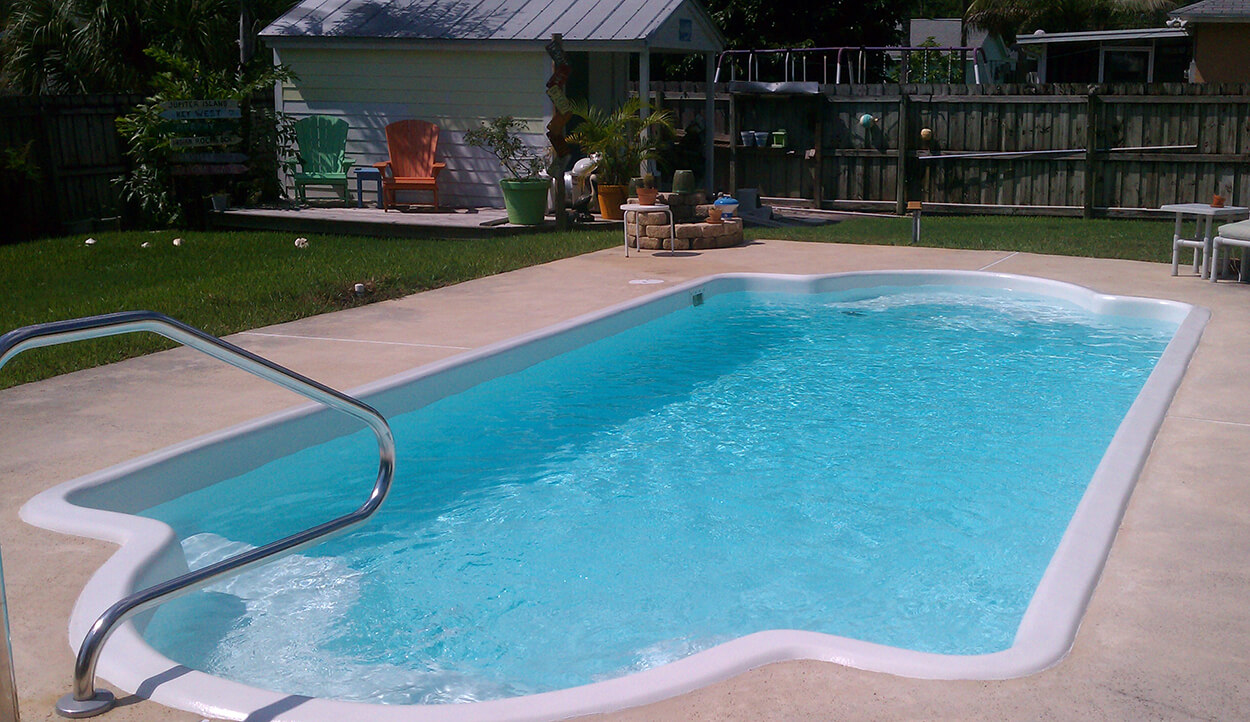 Source: aquaguard5000.com
This is a shell-like pool which is entirely made up on fiberglass and often they come as a one piece bowl like thing which gets fit into the swimming pool hole that you need to get at the place where you want your swimming pool to be. This comes in different shapes as well as sizes so you can always choose the best one for your house. this can be easily installed and it makes the making time of the pools fastest than ever.
4) Vinyl: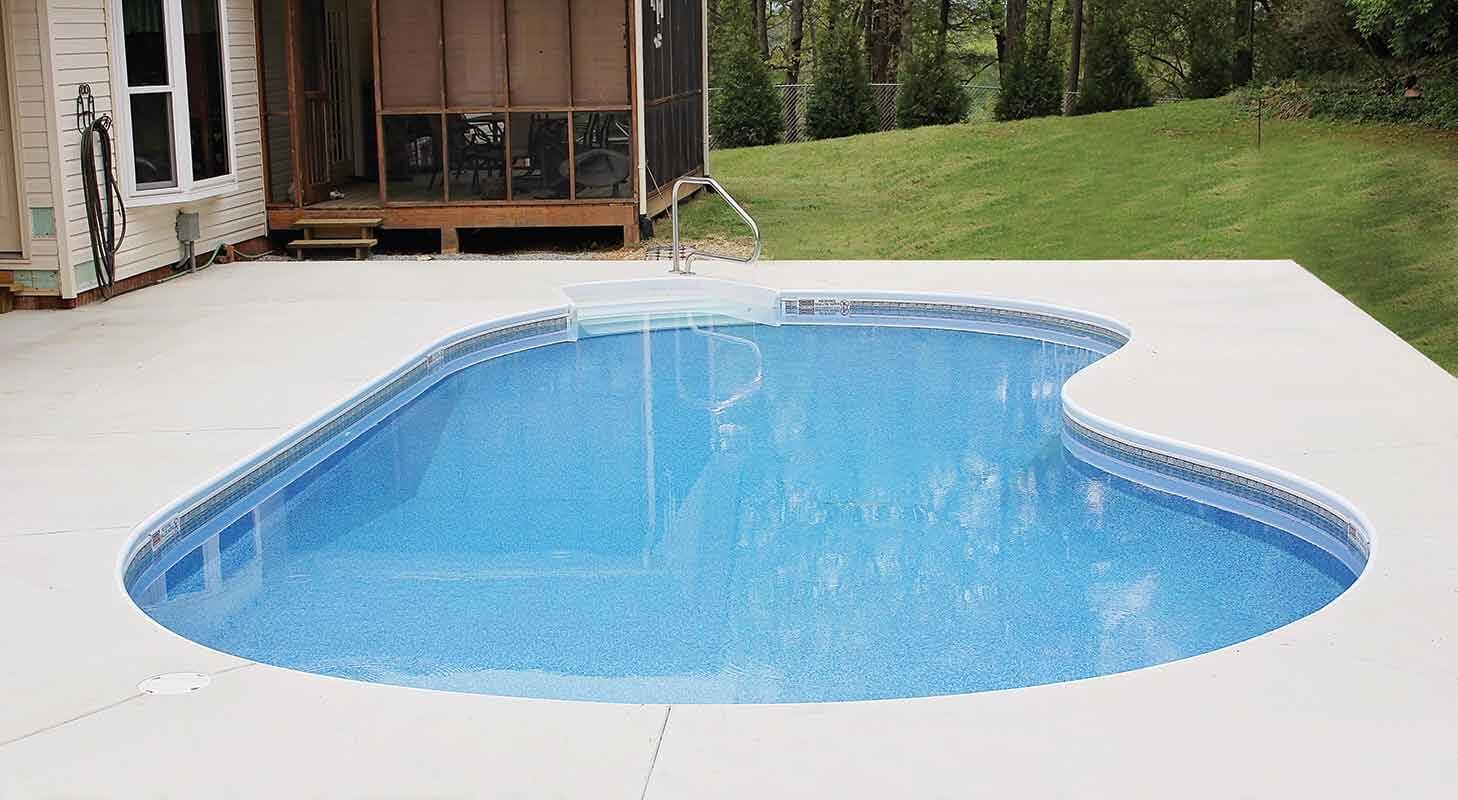 Source: greatbackyard.com
Pools which are said to be lined with the vinyl material are often made up of either metal or plastic which are set just above the ground after getting the pool dug. This seems to be one of the best pool types that looks really luxurious and would make your poolside look great and they last for about 15 to 20 years.
These were few of the best in-ground pools that you can check out as well as try for your home and you can check other such interesting things at Architectures ideas.