Some Of The Best Home Improvement Projects
219 views
Keeping your home decorated is a very important thing as it would not only make your home look beautiful but would also make you feel good and fresh. Your guest would feel good in your home and moreover by keeping your home beautiful and decorated you would be able to get lots of compliments from many visitors. Home decorative things are not very cheap and spending so much on just decorative would not satisfy any soul so you can always get some DIY done in order to make your home organized as well as decorated all the time so here are some ways to get your home improvement projects on point:
1) Home Decor In Under An Hour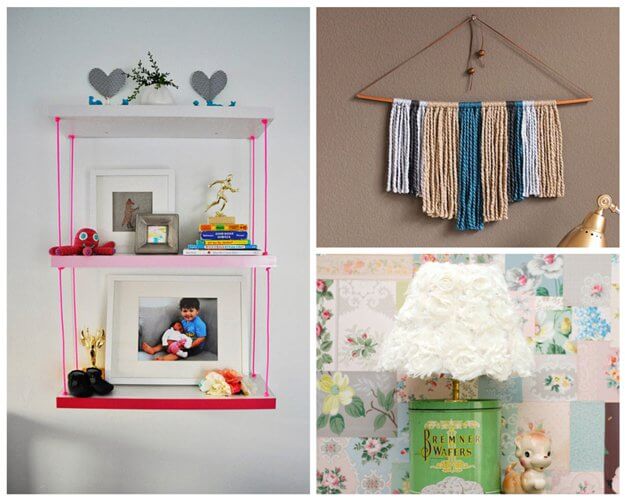 Source: diyprojects.com
So if are in a hurry and you need to get your home decorated in very less time because you have thrown a party or if guests are coming over at your house then you need to try some DIY home decor which would literally be successfully done in minutes and the best thing is that they would be expensive and can literally be done by anyone.
A hanging shelf can be made in a few minutes with some objects and it would look awesome and would increase the beauty of your room and to make that you would need some flat plastic tray and get them connected to each other one after one with the help of a colorful ribbon and then you can keep pictures, flowers, show pieces etc there.
You can also get a hanging decorative done in minutes and to make it you would just need a thin wooden stick and some colorful ribbons and then you would have to attach some ribbons one after one with long tail throughout the wooden stick and with the help of another ribbon hang it on the wall.
Also Read:- Best Beautiful As Well As Elegant DIY Wedding Decorations Ideas
2) Room Decor Ideas For Renters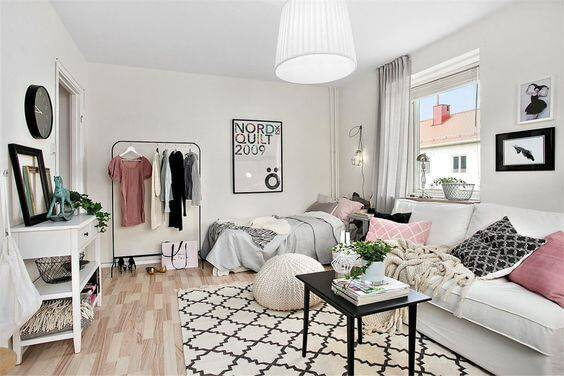 Source: lemonade.co
If you are the one who wants that your rentals to make an impact then you can try some easy DIYs which would make the place look absolutely amazing. Here you can make a stylish as well as a beautiful looking cloth hanging rack with the help of some wooden sticks as well as some ribbons and here you would have to connect the end of two sticks together in order to form an 'A' and secure it with a ribbon and you need to make two 'A' and then connect both with a wooden log in between.
Here in the long wooden log, you would be able to keep your clothes with the help of some hangers and you won't even have to get a separate cloth rack so your money would be saved and to make it more beautiful you can decorate it with some flowers.
3) Add String Lights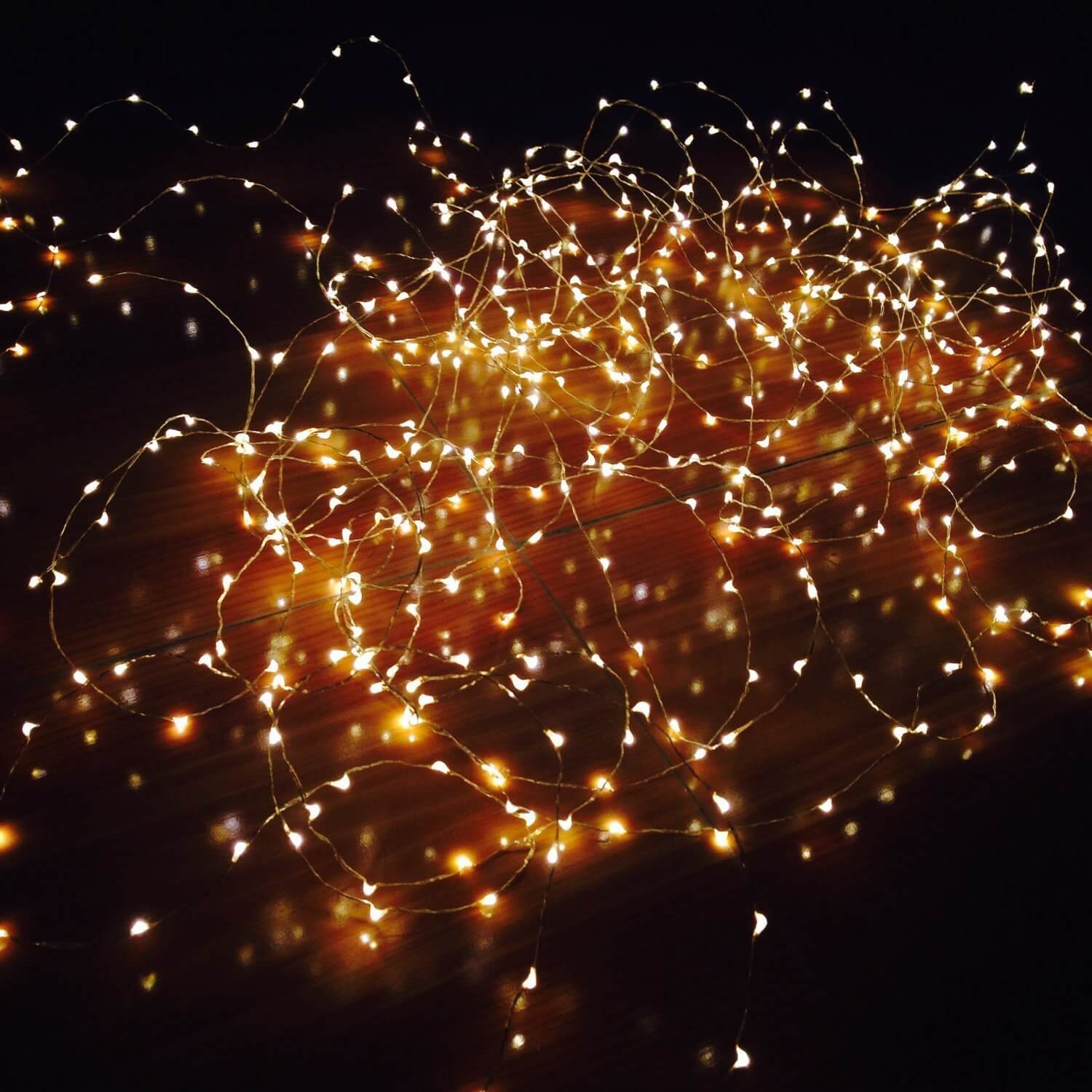 Source: teakpatiofurnitureworld.com
String lights prove to be some of the best props when it comes to home decorations and it can instantly make your house beautiful without much trying and to turn it into a beautiful DIY you would need to get some glass jar and that's it.
Now you have to fill the jars with the string lights and lit them up to make your room look beautiful. They look stunning if the room light would be turned off and they can turn out to be the best photo prop as well which would make your photos beautiful.
4) DIY String Art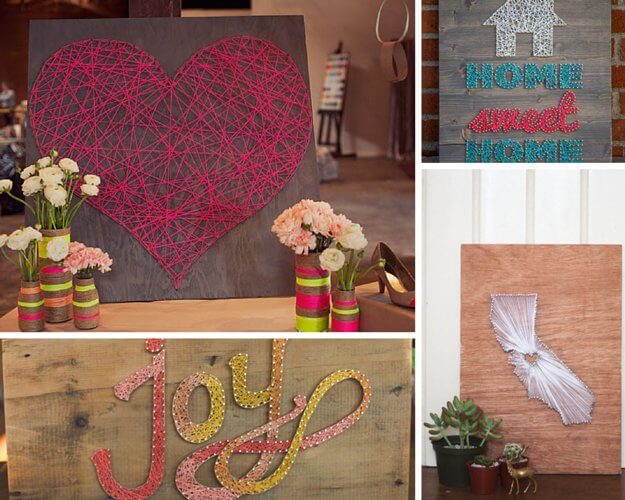 Source: diyprojects.com
We often use string to hang out wet clothes in order to get them to air dried but think differently and you would be able to make wonderful decorations out of some strings. To make one you would need some pins and a hard cardboard base and of course the star object which is a string.
Get your cardboard colored and also use colorful strings here and now you need to set pins on the cardboard in such a way that it forms a heart or star shape and then you would just need to connect strings to each pin and fill the center as well that's it. You can make many shapes as well as alphabets in this way and it creates a very beautiful design with the string.
5) Make Some Wall Art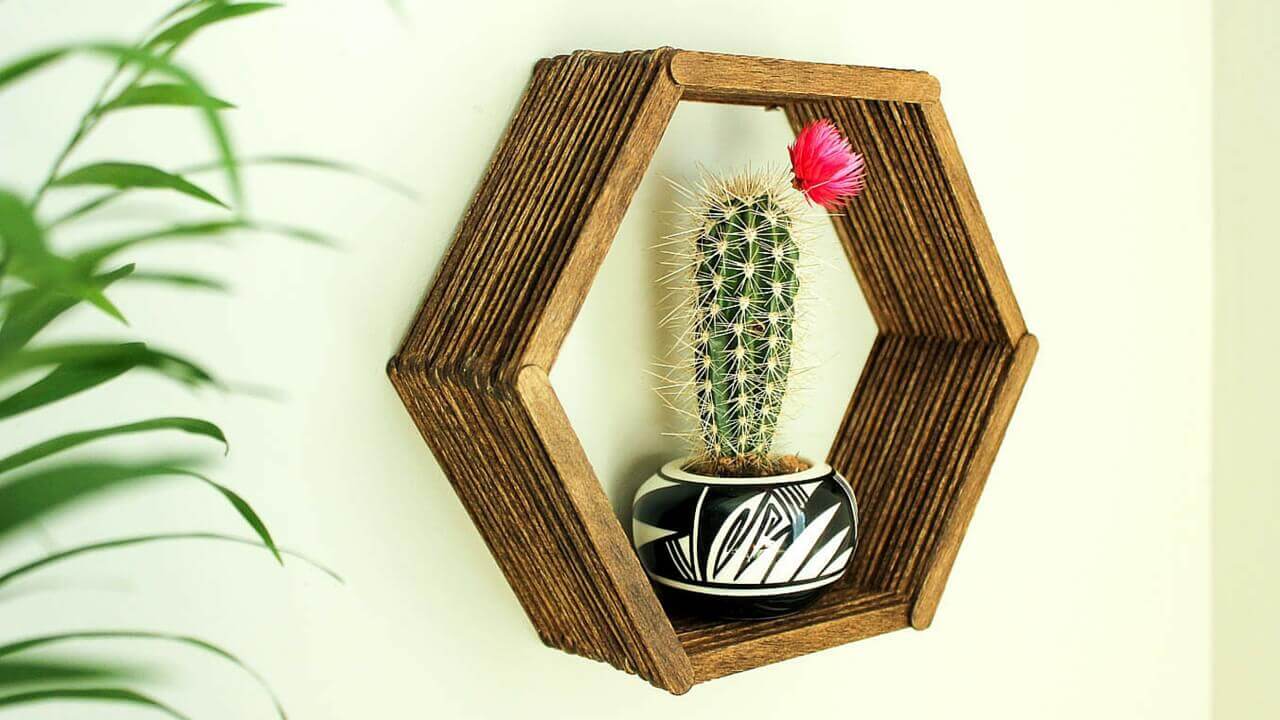 Source: makeanddocrew.com
Walls seem to be the most avoided thing in the home and we leave it as it is after getting them painted but now you can decorate the walls easily as well. Here to get your walls decorated you can literally get some hand painting hanged or you can even connect many of your pictures along with the pictures of your other family members and hang it on the wall as this would not only make your walls look extremely beautiful but also pictures would be displayed and just make sure to get things more colorful.
6) DIY Ideas For Small Spaces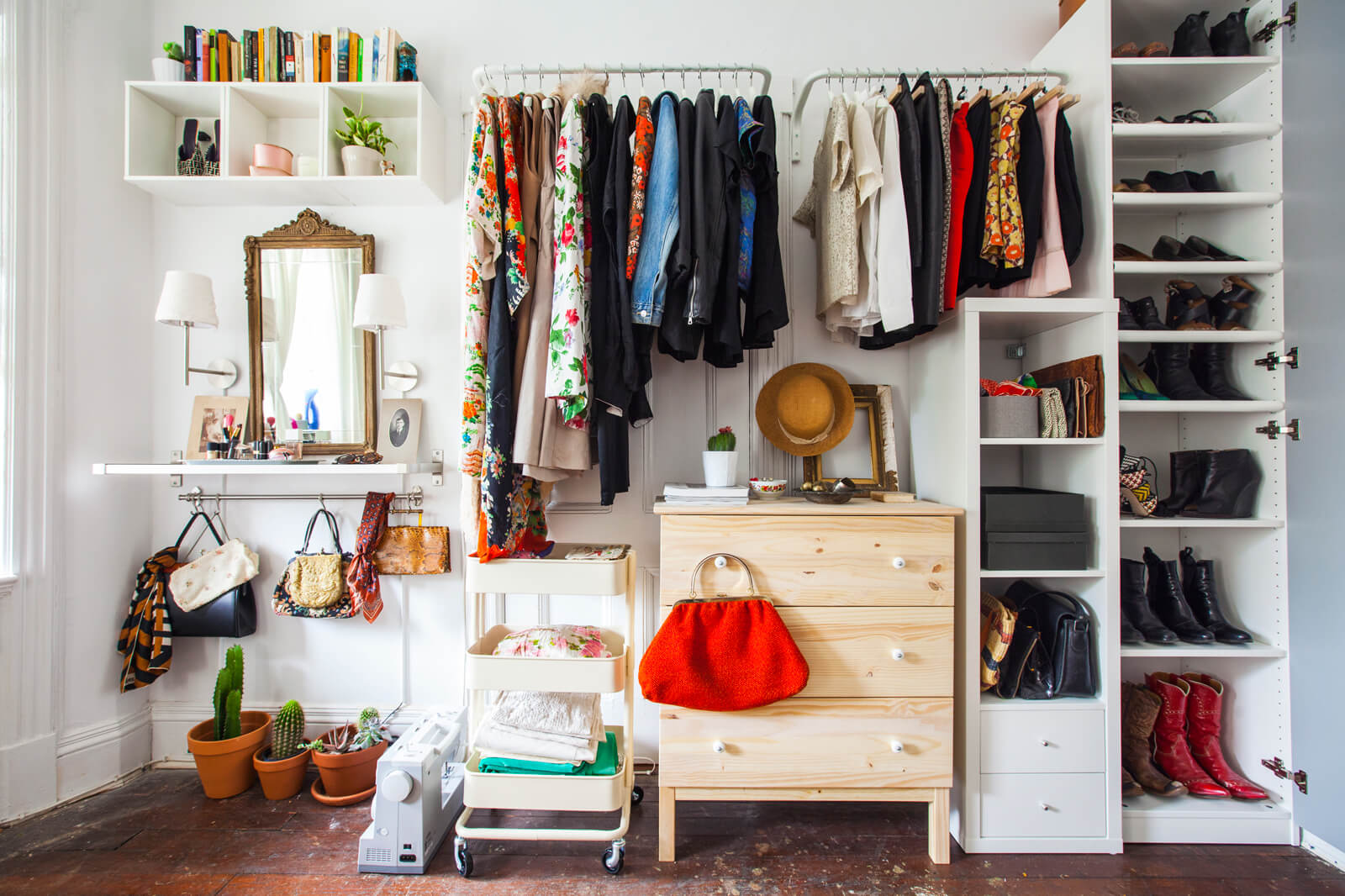 Source: makespace.com
Decorating huge places are very easy but people often get confused when it comes to decorating a small place as you not only need to make space look beautiful but you also need to get space to fit in every required thing. So having shelves made one after another and hanging rods as well would prove to be too good for you as you would not only getting organized but also you would be less likely to get a mess and you can also keep flower vase around just to make space look beautiful at the same time.
7) Paint Your Vinyl Floors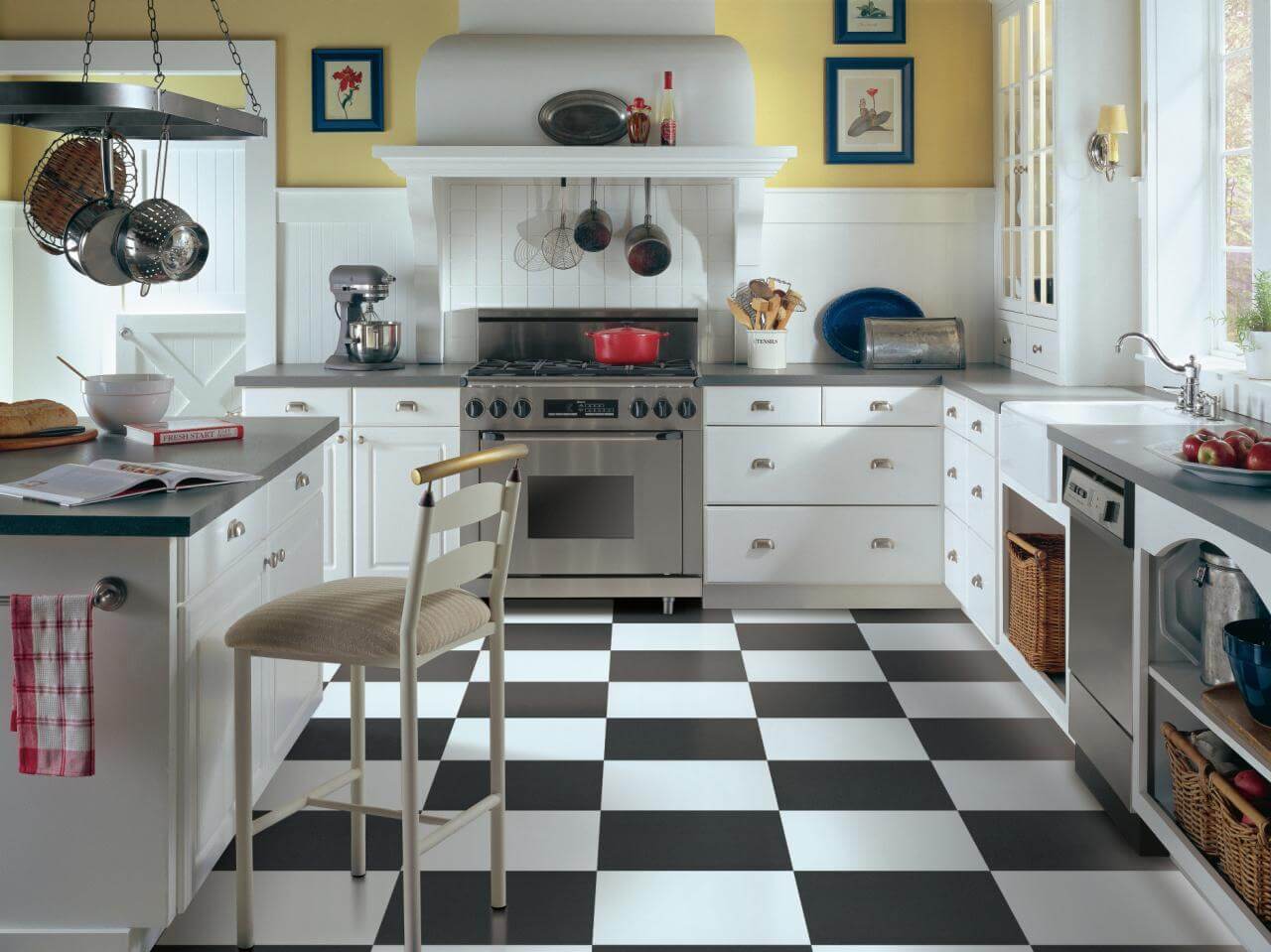 Source: ndimg.com
Patterned floors can completely change the whole look of your home and can instantly make your house look beautiful and in order to get this awesome floor on you don't always have to get your floor work done rather you can get floor mats as they prove to be much cheaper than getting floor designs done in reality and also you would be able to change them wherever you want to and in this way you would be able to have new designs done in your floor often without being worried about the money.
8) DIY Bathroom Makeover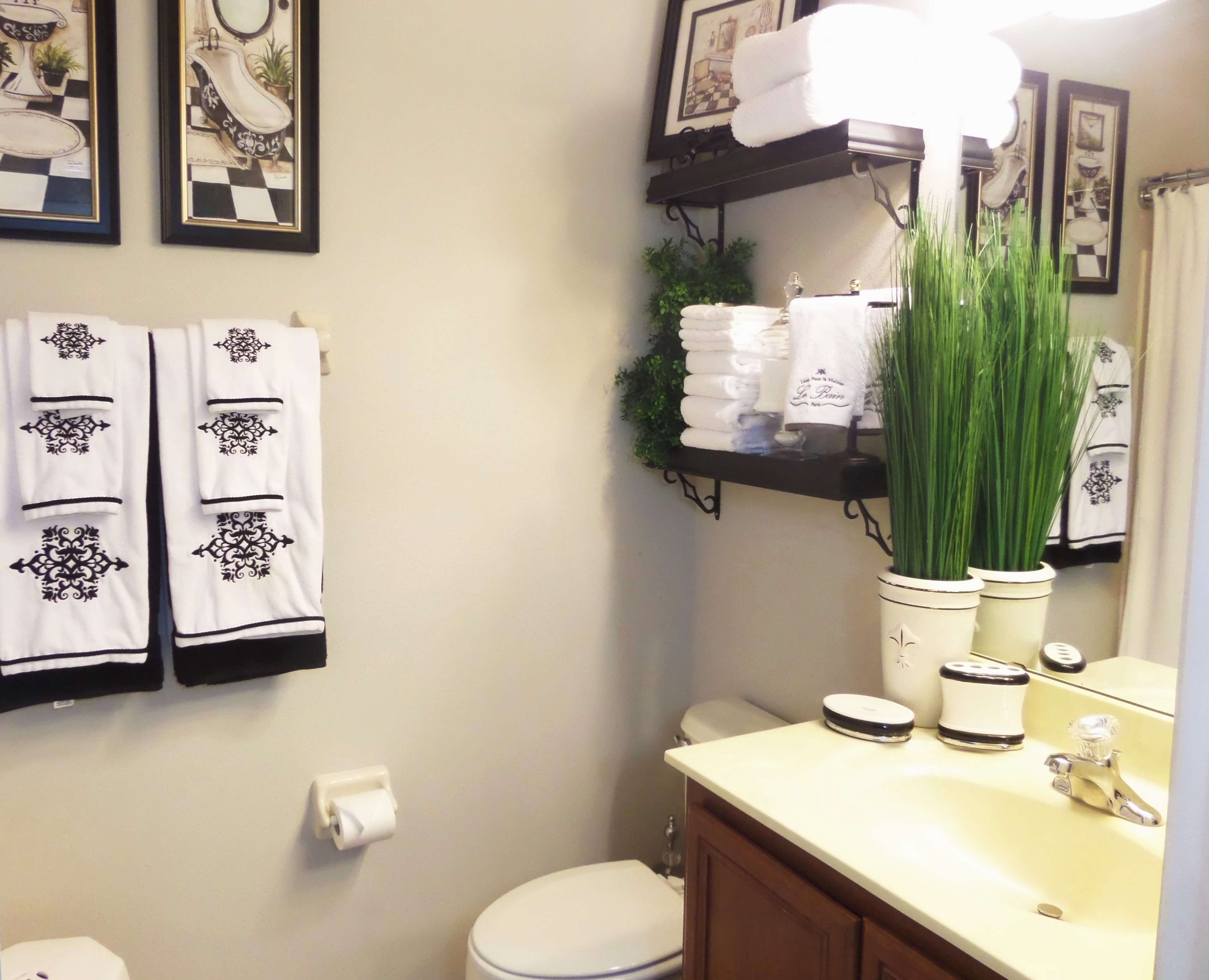 Source: arcadiafestival.org
Bathrooms are the space where we spend relaxing time while we rest at the bathtub so this place needs to be decorated and arranged as well and you don't have to spend a lot in order to get your bathroom decorated as well as updated a bit. Here in order to do so, you can add a technologically advanced shower as well as taper tap and you can also add shelves just to keep your bathroom essentials arranged perfectly so that your washroom doesn't end up looking like a mess and also you can get some flower vase near the basin.
9) Do DIY Projects That Will Increase The Value Of Your Home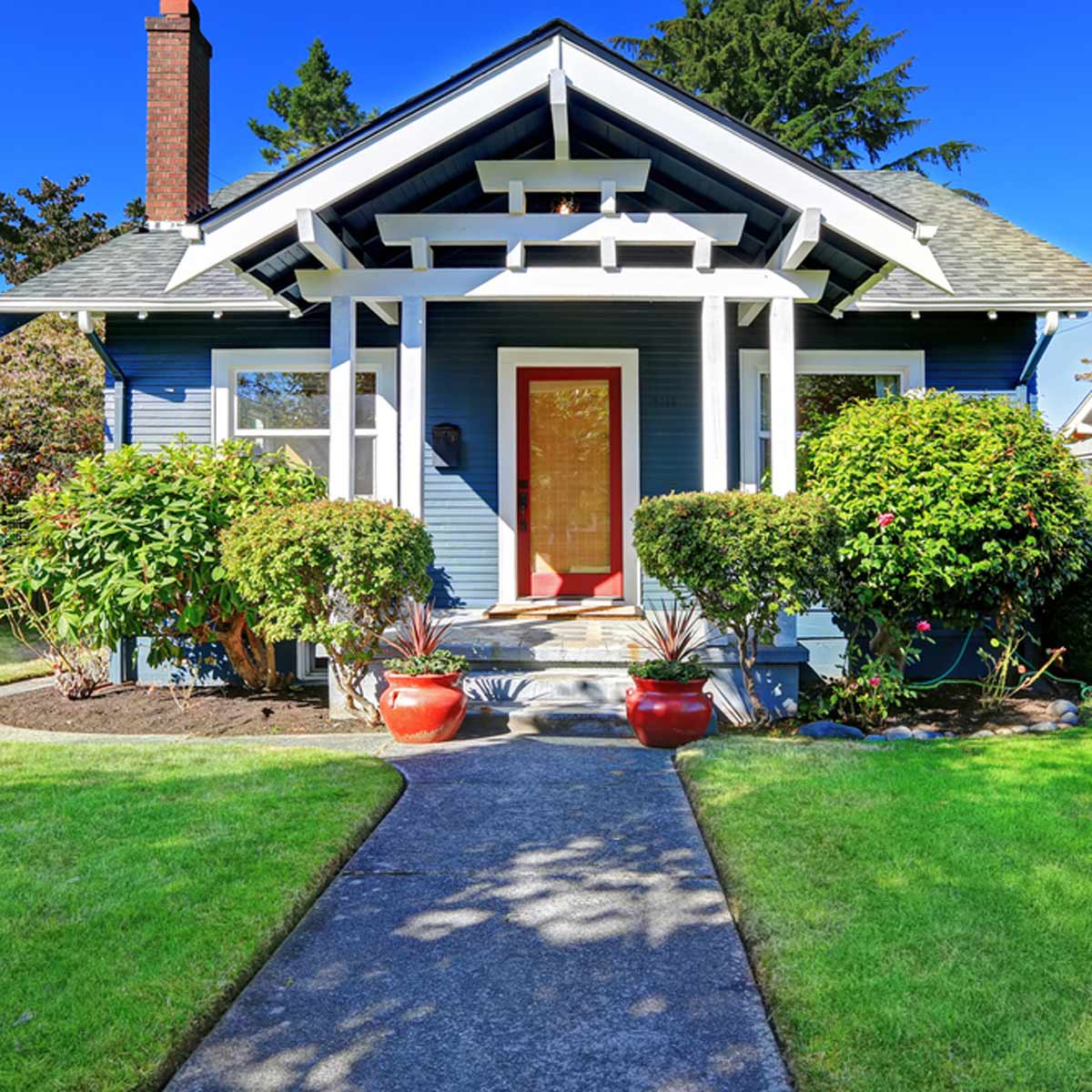 Source: familyhandyman.com
Some changes as well as going with a few home improvement projects can make your home look valuable instantly and in order to do so, you literally have to spend nothing too much rather everything would be affordable. Here you have to get some good lighting outside your home and you can also get some good flower pots all around that is it and make sure to get an elegant wooden nameplate as it would make your home look pricy.
10) Add Curb Appeal On A Budget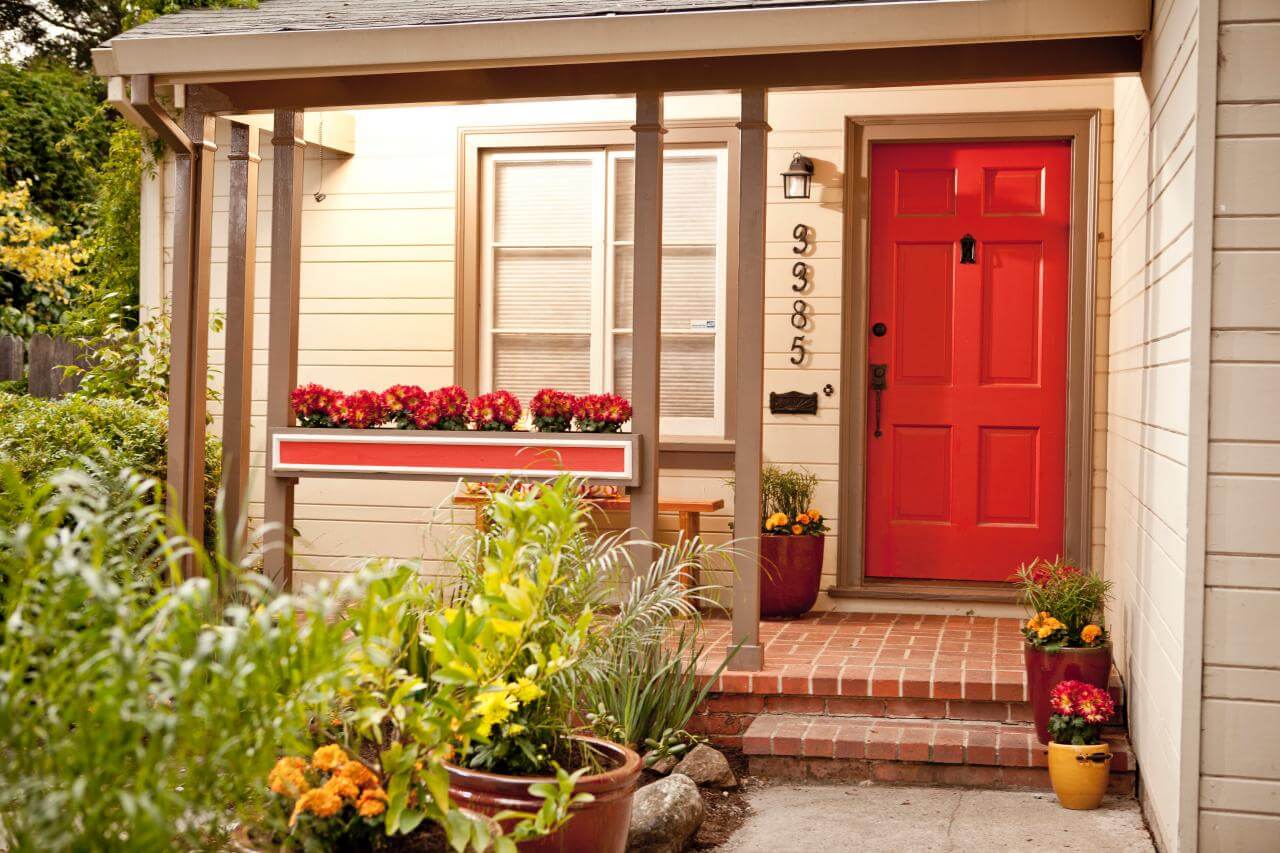 Source: sndimg.com
You don't actually have to burn a big hole in your pocket in order to make your landscape look beautiful rather you can make some beautiful DIY and to get it done you can paint the flower pots in one color and write alphabets on them and then keep them arranged in such a way that it creates a word. You can also get some words like love, welcome etc written on a wooden log and attach them in front of your small garden.
11) Backyard Furniture DIY Projects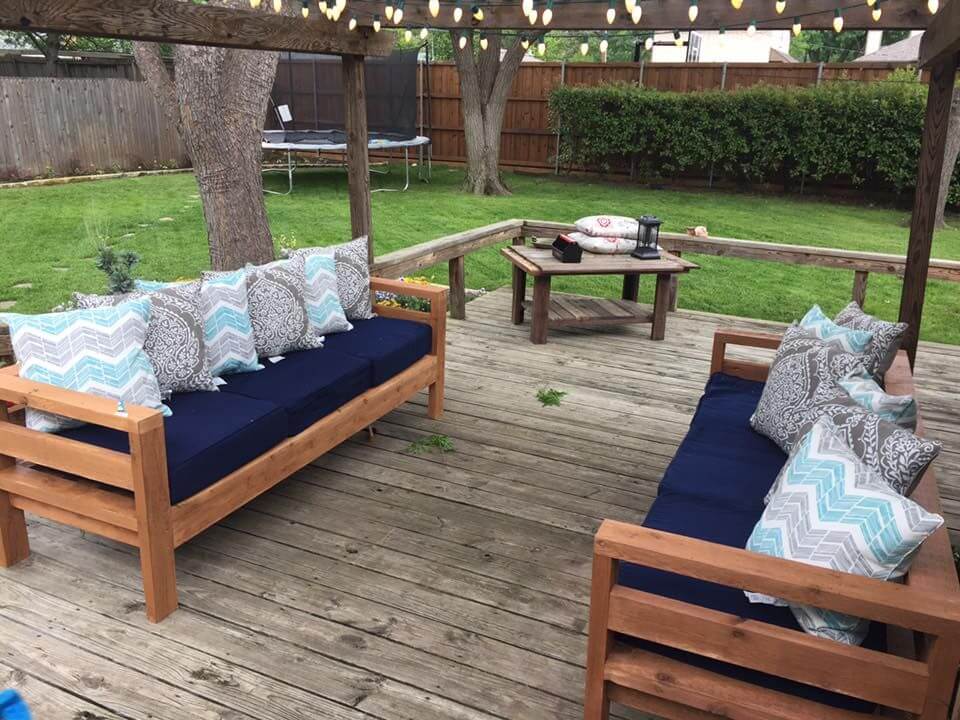 Source: roetsjordanbrewery.com
Utilize your furniture to make your backyard look beautiful and in this way, you can make your backyard a new place to hand out. You can set your old bed at the backyard which you don't use any more in the backyard or you can also get a sleeping swing attached there so that you can spend some relaxing time and also your backyard would look much arranged in this way.
12) DIY Outdoor Pallet Furniture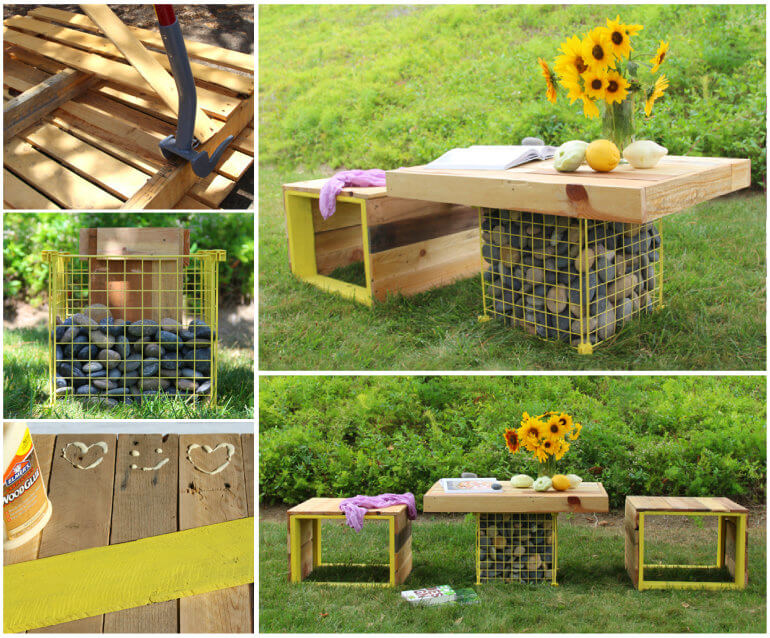 Source: wonderfuldiy.com
Here you can literally turn your backyard into a sitting room and to do so you just have to add some of your furniture which you don't use anymore and to turn them beautiful you can get colored in some funky as well as bright colors that's it you would need to do.
These were few of the easy home improvement projects that you can try out and you can find more at Architectures ideas.