Best Of 2019 Interior Design Styles For Beautiful Looking Houses
581 views
Having just home is not just enough you need to design is well from interior just to make a building look like a home sweet home. There are many different kinds of interior design that you can choose from also with some adding of things you can change the interior look of the house.
If you are the one who has just bought a home and is confused about how to design the interior of the house then here are a list of interior design styles 2019 and all these designs as well things that include in modifying the beauty of the house can be kept for a long period of time and you won't actually have to keep on changing things way too often:
1) Natural Wood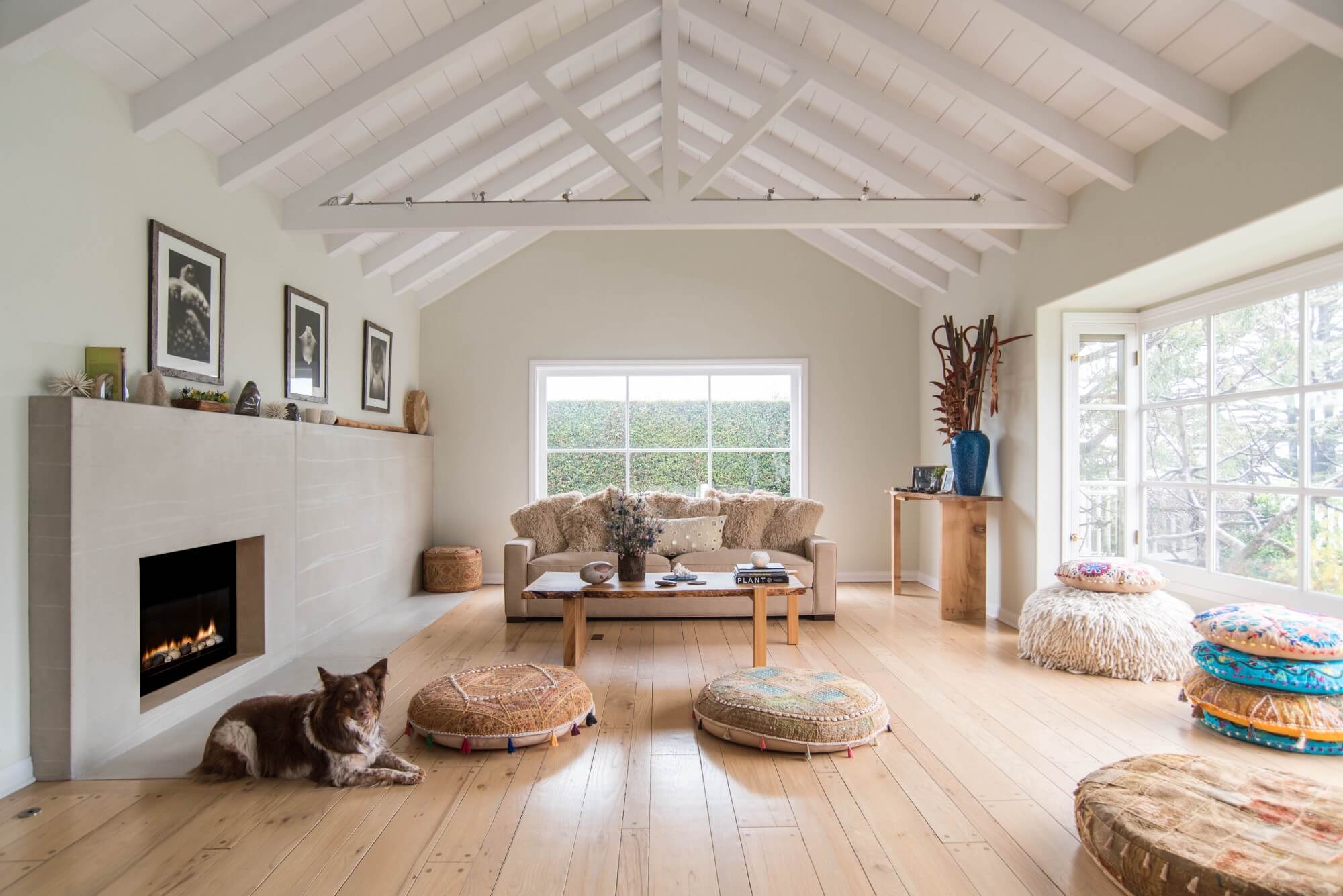 Source: medium.com
Wooden work or material seems to be evergreen and 2019 has its effect so this trend or material all over your home can be said as one of the trending styles ever. Here with the wooden material everywhere you would be able to feel like surrounded by nature all the time and specifically, you can have classic wooden floors, wooden window frame as well as wooden doors and you can also have wooden furniture in the house. Wooden things would make your home look elegant as well as classy and your house would always feel like traditional.
2) Curved Furniture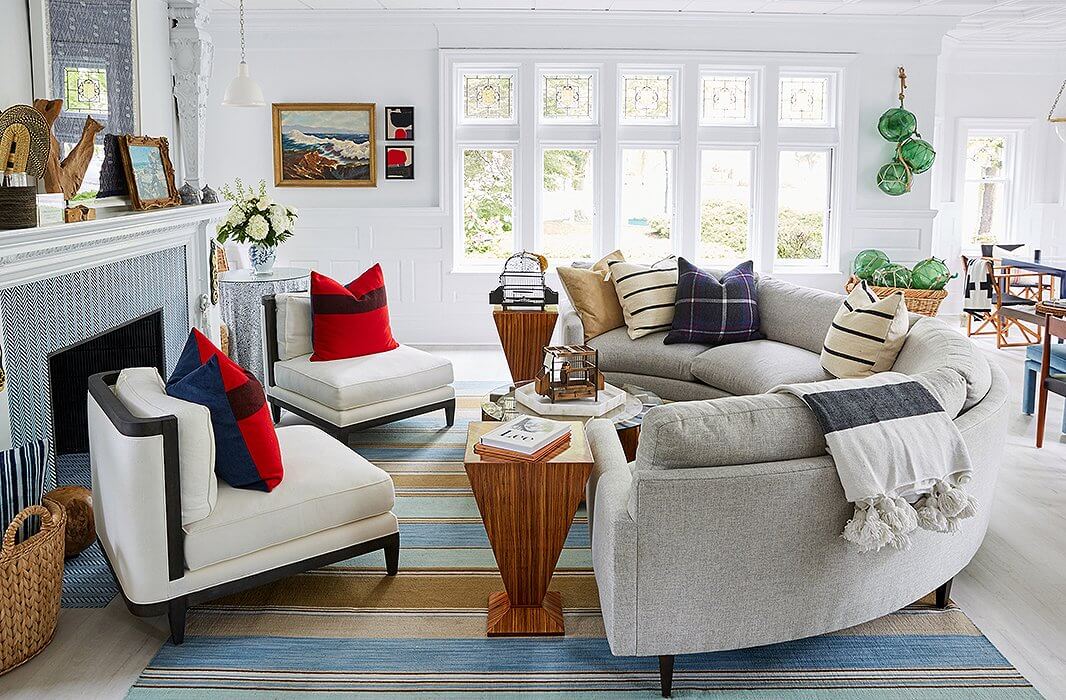 Source: scene7.com
Furniture plays an important role when it comes to interior designing and there are many types of furniture in the market to choose the best from but there is some furniture that is specially designed to make your home trendy and similarly, the shape, as well as size of furniture, also matters in this case. Curved furniture seems to be trending in this year and curved edges seem to look better in every case like in case of mobile, T.V and of course furniture so you can have round tables or stools around and can have a curved sofa as well as chairs in the house.
Also Read:- Interior Design For Your Modern Home Or Office : The Decorating Secrets
3) Next Year's Colours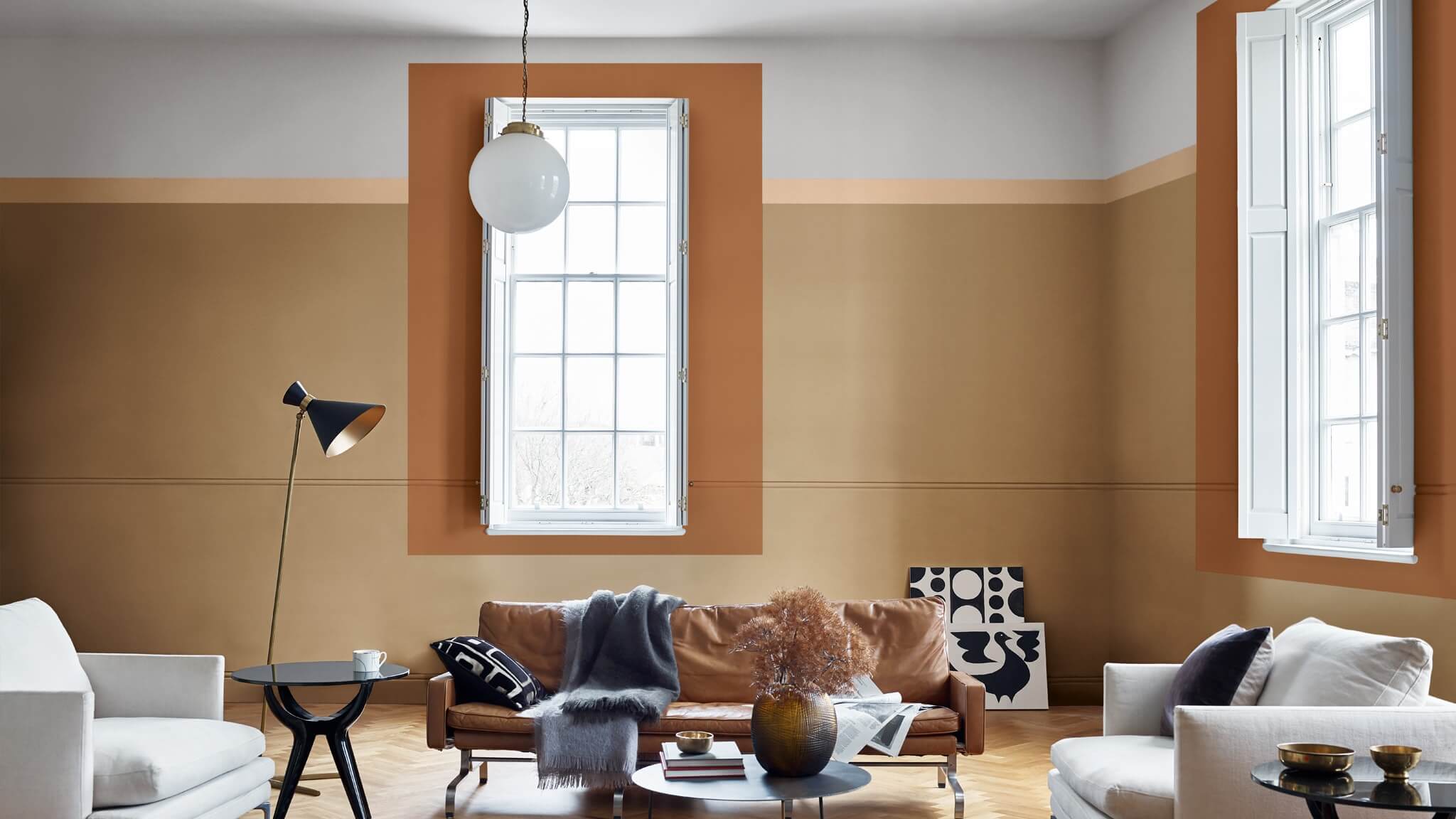 Source: dooddot.com
It is very surprising that warm colors are all over and they are literally ruling over other colors and it is said that warm colors such as brown, beige, terracotta, burnt orange etc are the most loved colors among and also said to be an evergreen color which would never ever be outdated anytime soon. You can actually contrast these warm colors with greens and grey and even white and black would look equally good in this case. These colors would give you traditional vibes all the time and you can literally use bricks to get that old fashioned look and have plants around as well for the flush of green.
4) Back To Nature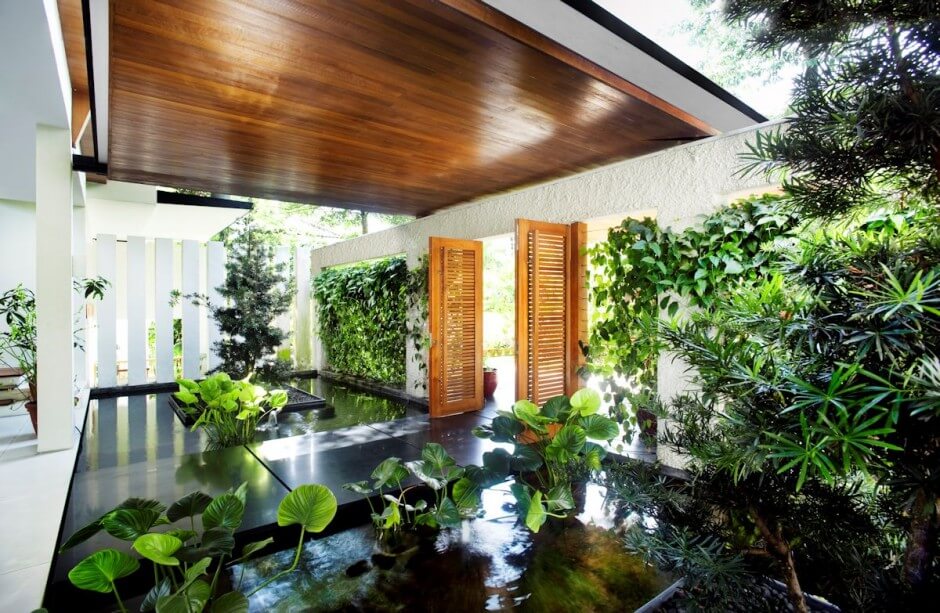 Source: weinviertler.com
It is not a hidden secret that technology has improved a lot and sadly has taken people a bit away from nature but with this concept, you can be a bit closer to nature or you can again bring back nature in your house. in the year 2019 we people have started realizing that we need to bring plants back into our homes and that is why plants are trending in this year and you can get small plants as well as creepers in your room and you can even keep fresh flowers in your room but the one in the plant seems to be the most beautiful so keeping the entire plant in your room is the best idea ever.
5) Statement Ceilings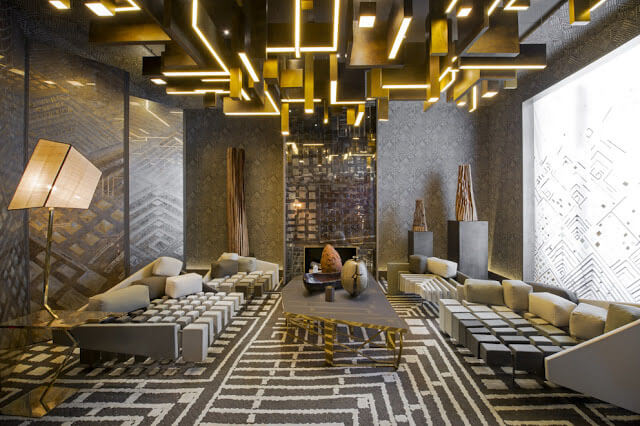 Source: modafam.com
Now in most houses, people forget to notice their ceiling but a statement ceiling can do a lot in order to update the entire look of your home and ceiling needs to be taken cared of as well like any other corner of the home. to give your ceiling a fun as well as beautiful change you can add some beautiful wallpaper on your ceiling or you can have texture of designed ceiling which looks equally good but in case you do not want to invest too much or is not looking for any such ceiling change then you can add beautiful lights at the ceiling or you can also hang a beautiful
6) Wall Hangings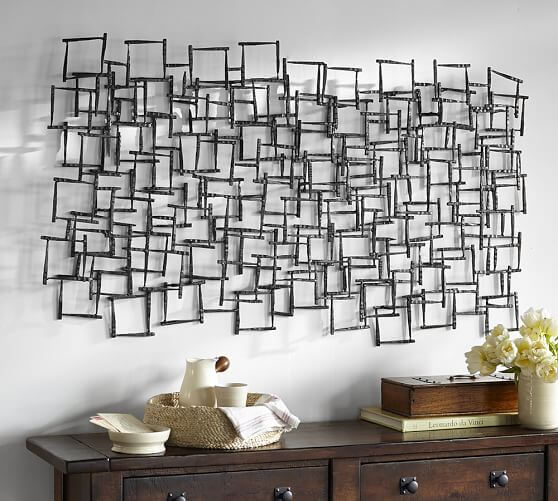 Source: anews24.org
Don't you feel that walls are the most ignored thing in the house although we spend pity well by getting good colors on the walls or we often also get wallpapers on the walls to make it look beautiful but doing just that is no more in trend rather it is the time that you can make your walls look fuller and for that you can get your hands on some beautiful picture that you can hand on the walls. Apart from this, you can also hang photos of you as well as of other members of your family.
7) Marble Tables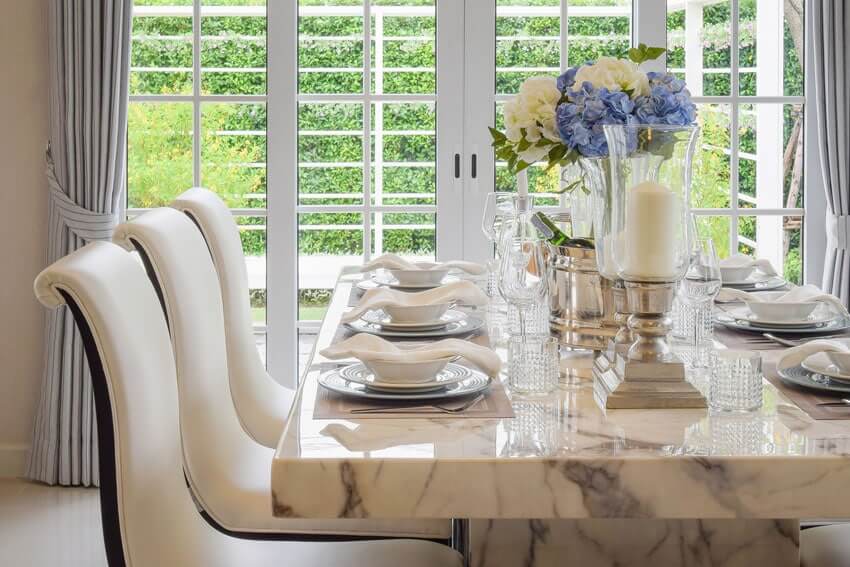 Source: thejigsawpuzzles.com
Living rooms is that room where you mostly get your guest and it the place where you mostly hang out as well so you need to get your living space well decorated and a marble table can instantly update the entire look of your living room and it seems so classy and they are usually small in size so they won't take much of your room space.
8) Multifunctional Furniture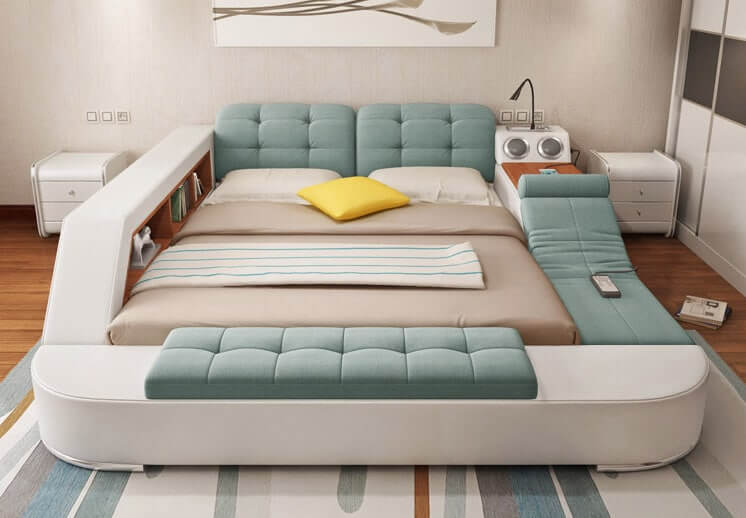 Source: thejigsawpuzzles.com
Well the generation is turning smart and technology is turning smarter day by day so the use of multifunctional furniture has increased and multipurpose furniture is those which can be used in multiple ways and the best example of such furniture has to be a sofa cum bed which can be used for sitting as well as for sleeping.
9) Bar Carts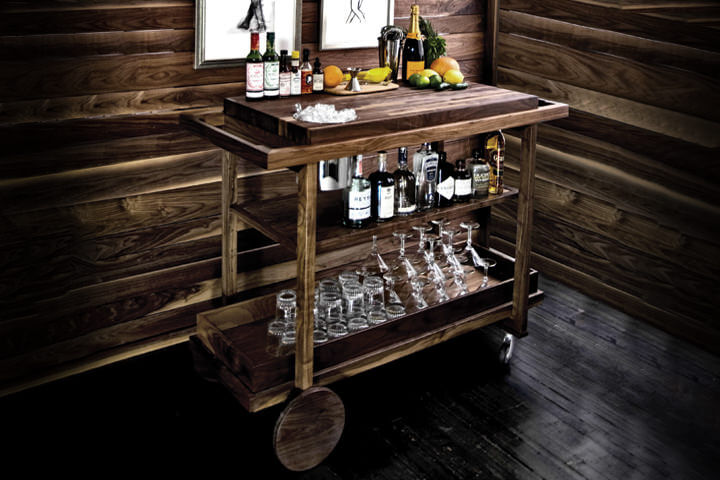 Source: liquor.com
Bar carts are kind multipurpose furniture which can be used in various ways and they are so small in size that they won't even occupy much of your space and you can simply drag them anywhere you want or you need them to be.
10) Retro Design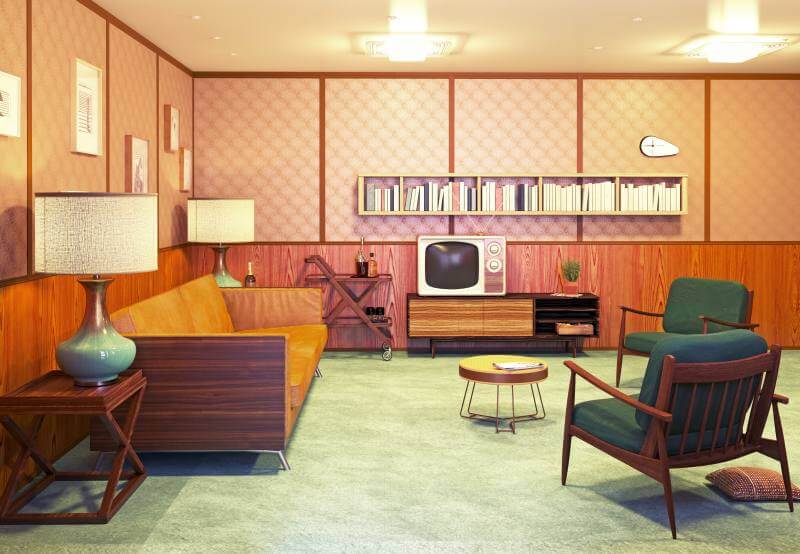 Source: wallsumo.com
Retro is the mixture of new fashion with that of old fashion and it is basically an infusion which proves to be so beautiful that it would make your house look elegant as well as graceful and this design is said to be one of the most popular interior design of all time and even in 2019 it style is trending.
These were few of the best interior design styles that you need to check out for the year 2019 and also you can find more at Architectures ideas.