Best Professional Housekeeping Tips You Need To Follow In Order To Keep Your House Clean
376 views
You don't need any such reason for staying in a clean place and no excuse can save you from not cleaning your place but we often do some mistake because of that even after cleaning our house in a proper manner we still couldn't clear out the dirt and often our house doesn't look the best either. There few ways following which you can achieve clean as well as more organized house which literally looks smarter as well as beautiful at the same time and if you are wonder about the ways then here are some of the best professional housekeeping tips that you need to follow:
1) Clean Glasses: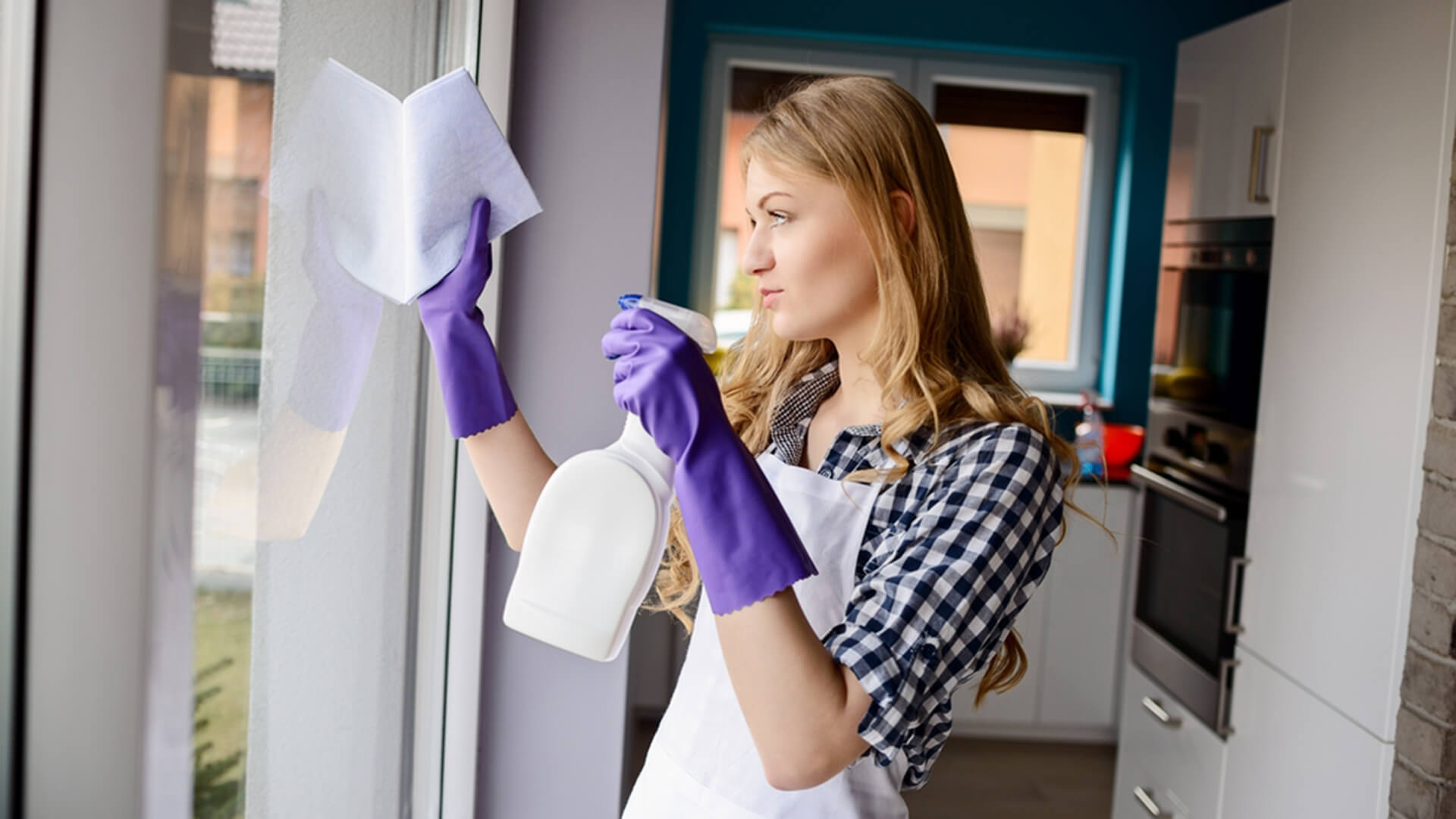 Source: nbcnews.com
Glasses look very pretty in the house and us people often get glass windows, glass doors and many more things that are made up on the glass and it is in trend nowadays and it seems like glass trends would never be outdated. This is an unfortunate truth that glasses of the house attract more dirt than any other materials and if you would leave them as it is for a long time then they would start making your home look ugly with every passing time.
So it is very important to clean the glasses way too often and you can get a glass cleaner which would make your cleaning task easier.
2) Change Your Bed Sheet When You Are Not Sleeping: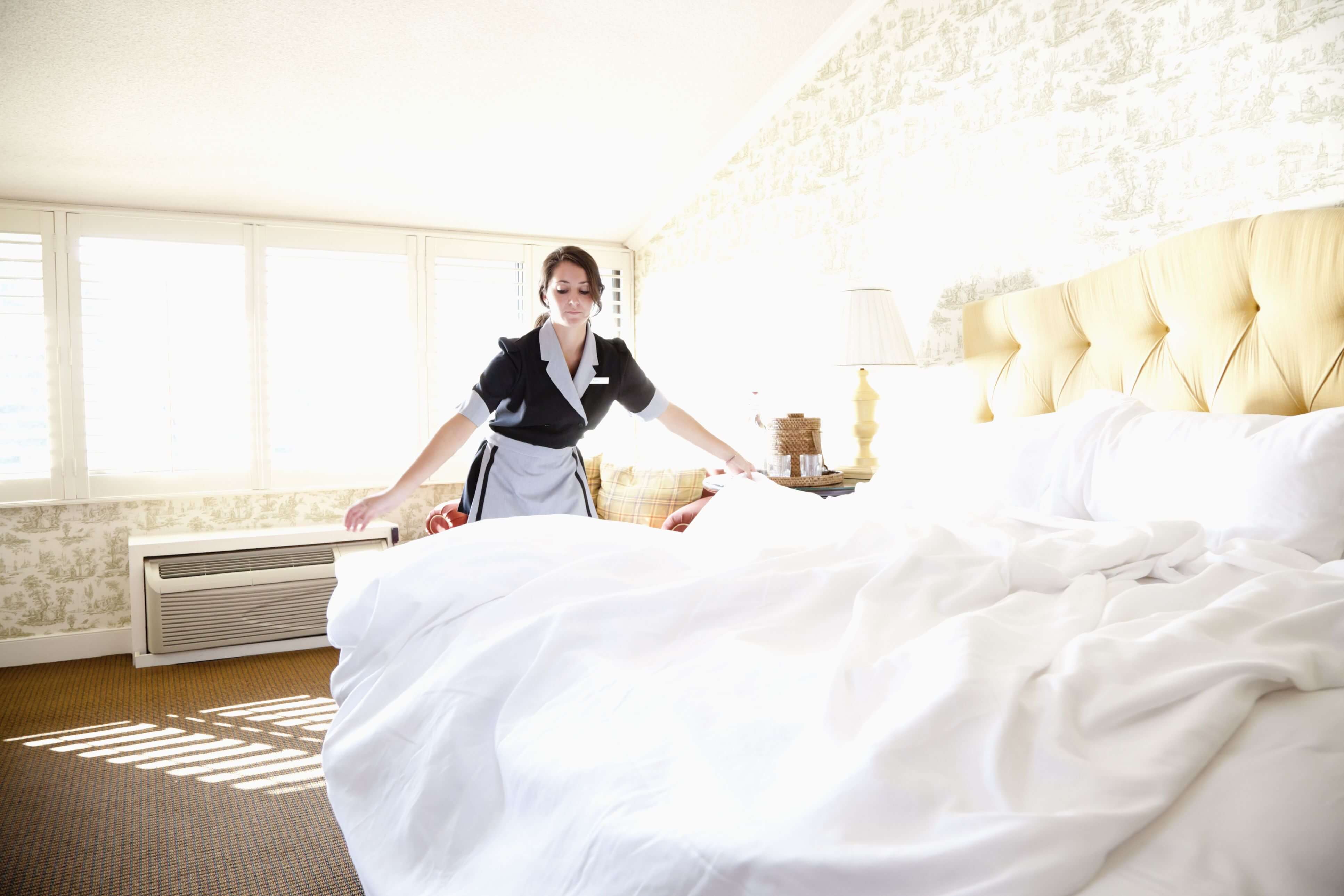 Source: hearstapps.com
It is very important to keep different bed sheets for different times and it is more hygienic as well and in this way, you would be able to make your bedroom look good as well. Here you would need to keep two-bed sheets handy and one you would have to put on your bed while you go to sleep and the next morning when you are not sleeping, you can put on a fancy bed sheet on the bed. In this way your sleep time bedsheet won't be dirty too fast and also your guest would not be able to sit directly on your sleep time bed sheet and also a fancy bed sheet makes the room look beautiful.
Also Read:- A DIY Backsplash Project To Rekindle Your Kitchen Design
3) Vacuum Furniture: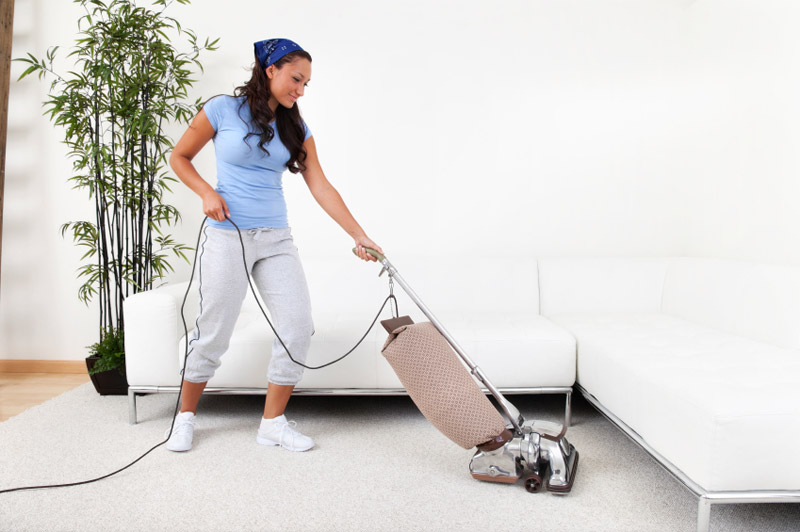 Source: carpetcleaningsingapore.com
While cleaning our house we often forget about cleaning our furniture and that is the reason that our furniture appears to be dirtier than our house. Guests also feel disgusted if you would try to make them sit on dirty furniture and no matter how beautiful your house appears they would still feel that you are not serving them with the best.
So it is very important to clean furniture as well and if you would consider cleaning your furniture on a daily basis then the cleaning process would be much easier and the best way to clean your furniture is by cleaning them with the help of your vacuum cleaner as in this way all the dirt, as well as dust, would be gone.
4) Clean Surfaces: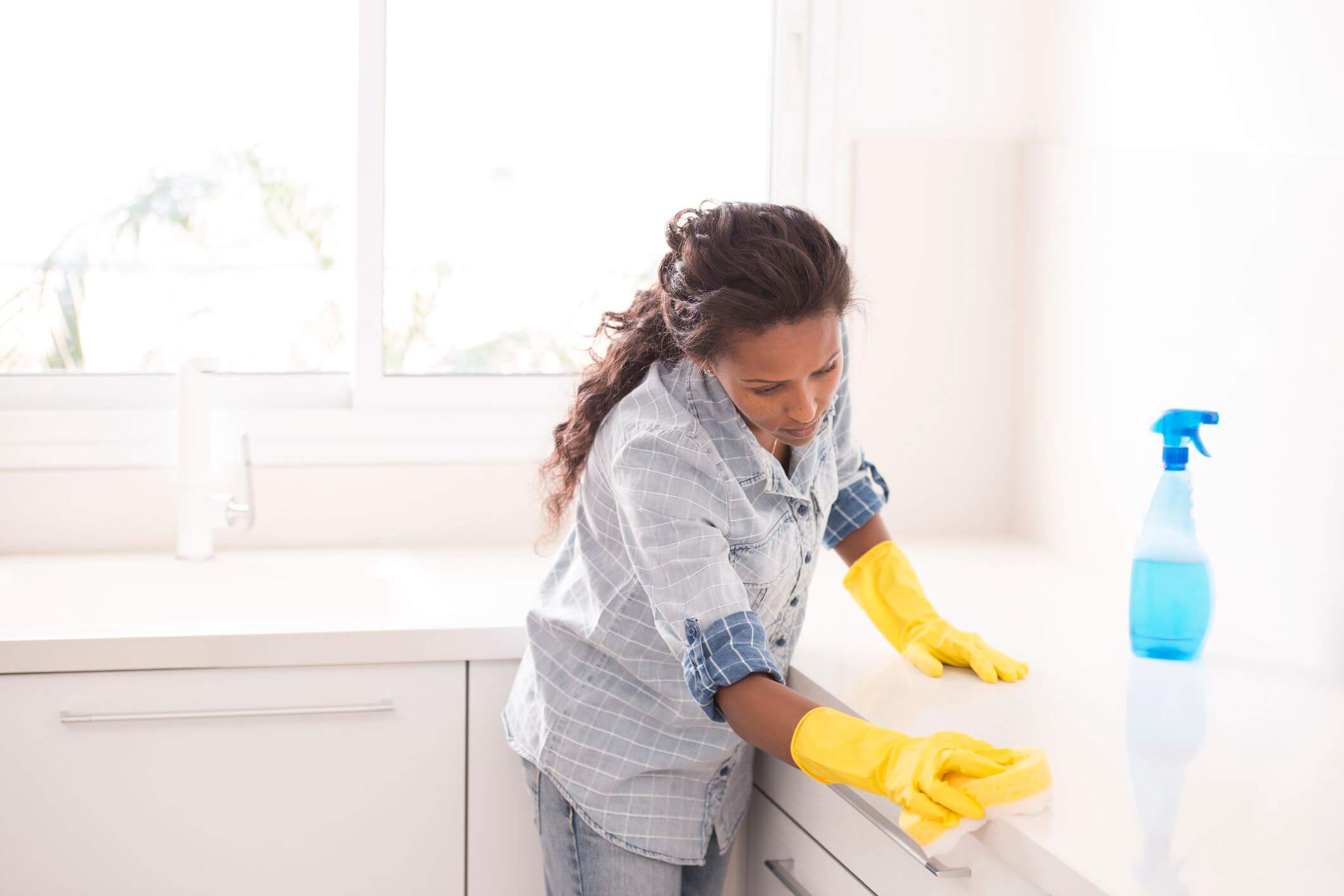 Source: thespruce.com
Now, this should be included in your daily cleaning routine and this is a must as well because surfaces tend to be the dirtiest along all and they attract dirt and decorate your kitchen way too often. Dirty surfaces can make you embarrassed as people tend to notice them first and if the dirt would be noticed by your guests before you notice them then you would be a matter of shame which no one wants for sure.
The best way to clean the surface is by applying the suitable cleaner and then let it be there for a while and then rub it off along with the dirt with the help of a mopping cloth or anything else.
5) Keep A Huge Bin Bag Handy: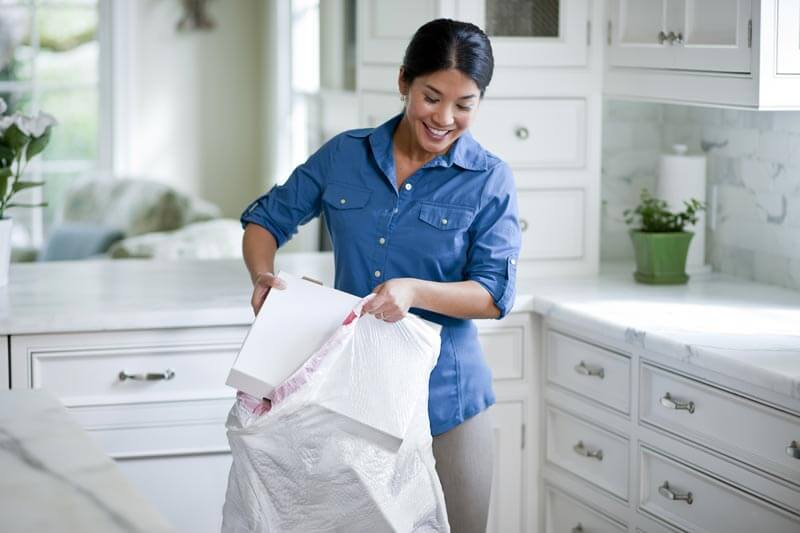 Source: amazon.com
It is a very good idea to keep a bin bag handy all the time as it would help you in keeping your home clean as well as mess free for a long period of time. in this way, you can keep all the dirt as well as the waste of your house in that bin bag and you don't even have to go outside daily to throw them away as things can be deposited in the bin bag at least for two to three days. Make sure you make two separate bin bags in order to avoid any mess.
One bin bag should be dedicated entirely to the biodegradable wastes such as vegetable as well as fruit peels etc and one bin bag should be dedicated to nondegradable waste such as plastic, iron, glass etc.
6) Clean The Interior Of Your Appliance Such As Refrigerator: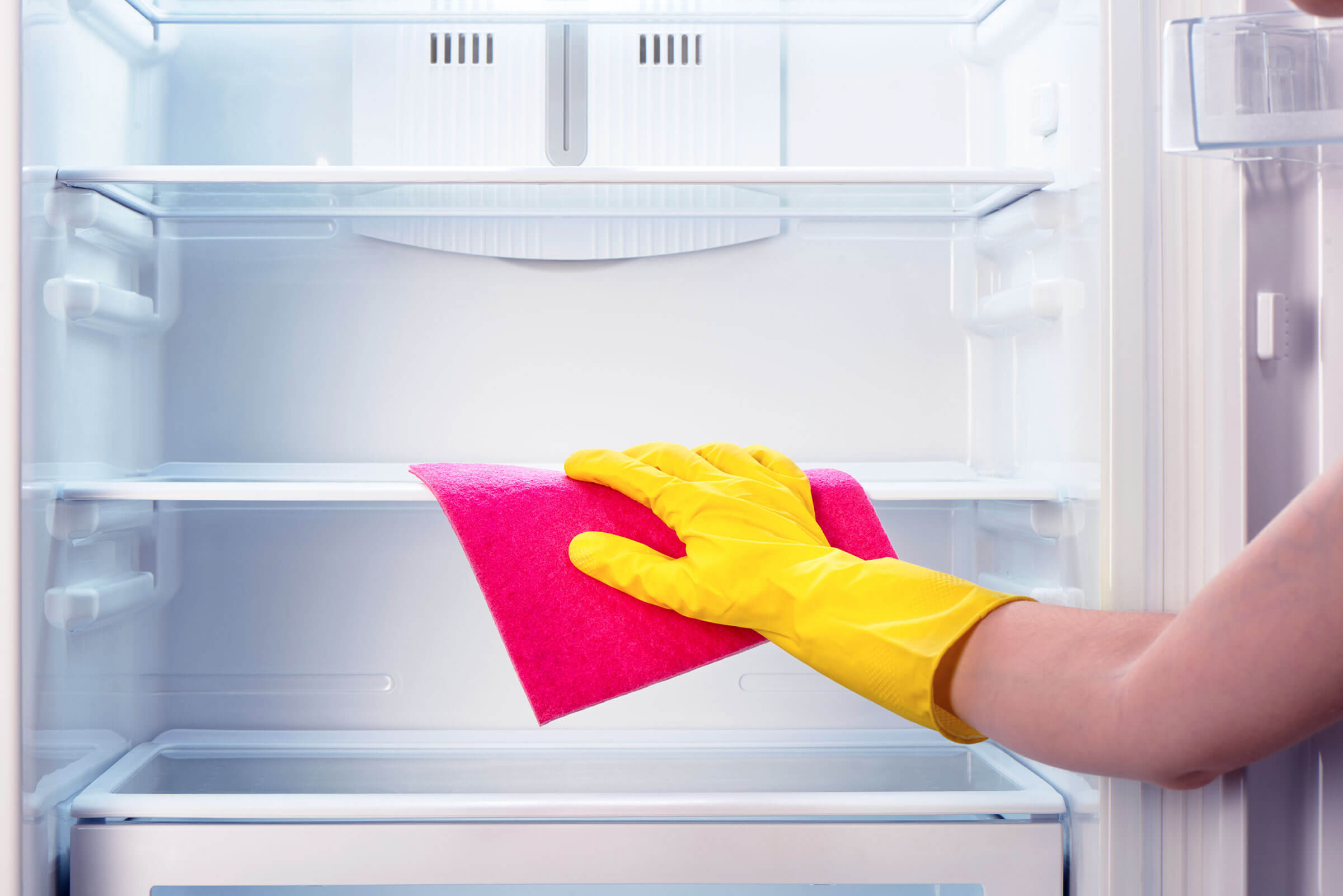 Source: rd.com
It is really important to clean the interior of the fridge because hygiene seems to be more important than looks although cleaned things look the best anyways. It is not mandatory to clean the area every single day but make sure you clean them once in every alternate day so that the dirt could not become stubborn as stubborn dirt are too tough to clean and would include too much hard work.
Here you can you can apply some of the cleaners that suits the material you are cleaning up and then you just have to scrub the place with a cloth or cleaning mop and in this way, the place would be clean as well as hygienic.
7) Make Your Stainless Steel Sparkle: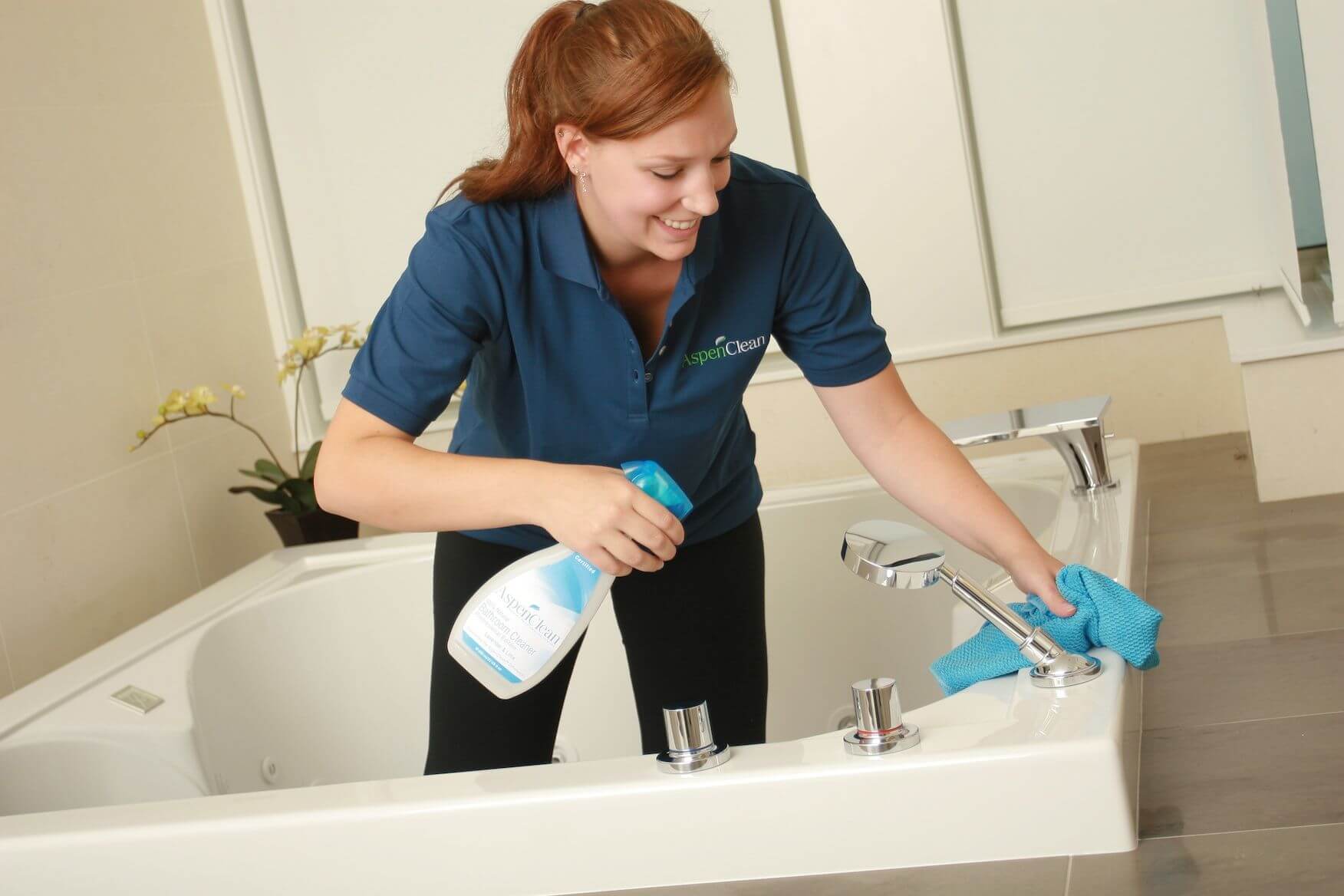 Source: i.pinimg.com
The best thing about stainless steel is that they doesn't get rustic even if they are in direct contact with liquid for a long period of time and this is the reason why people choose stainless steel over any other material and also these steel provide with a sparkle which looks amazing but sadly the dust, as well as dirt of the house, can make those steel look dull making the place look not so pleasant.
Here to make the steel sparkle you should consider cleaning them once in a while or in every alternative day and the best way to clean them is by spraying some cleaner on them and then mop them up with a wet cloth and if you feel that the dirt is stubborn then you can leave the cleaner on for a while and then mop it.
8) Fold Towels: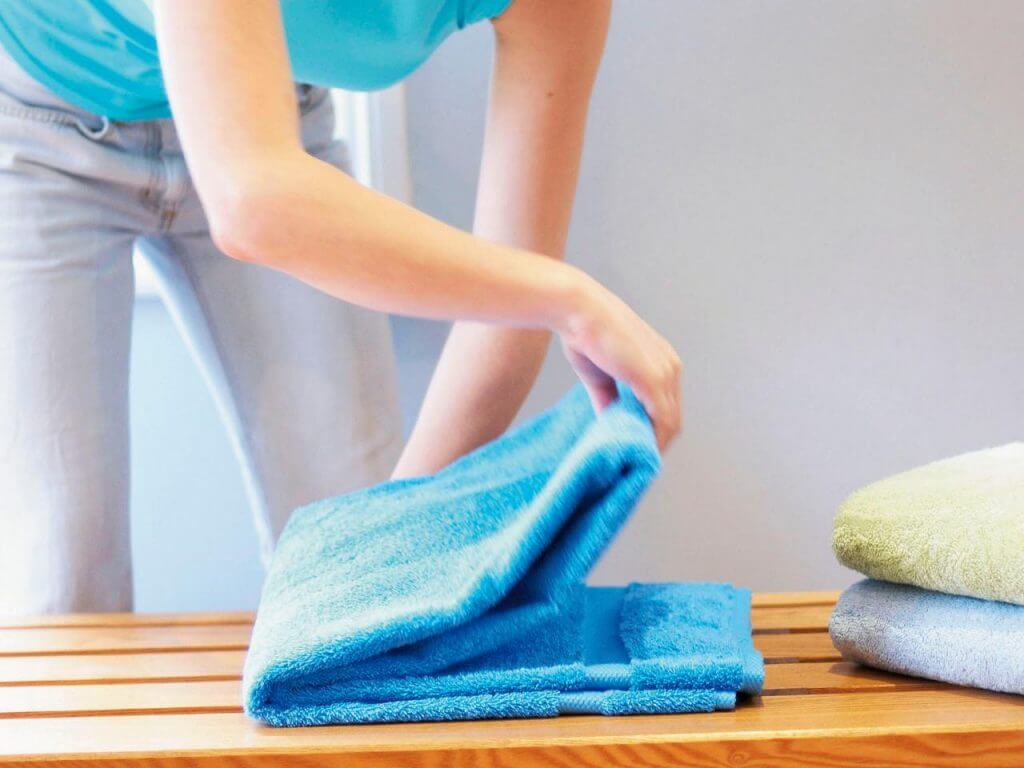 Source: rocking-mama.com
The organized house looks the best and so you should keep your essentials in an organized and towels seems to be one of them which you should consider organizing on a daily basis. The best way to get your towels organized is by folding all the towels in a similar way and put them together one after another. This idea is also used by resorts as well as hotels and this makes the washroom look much more organized as well as polished.
9) Follow The Grain: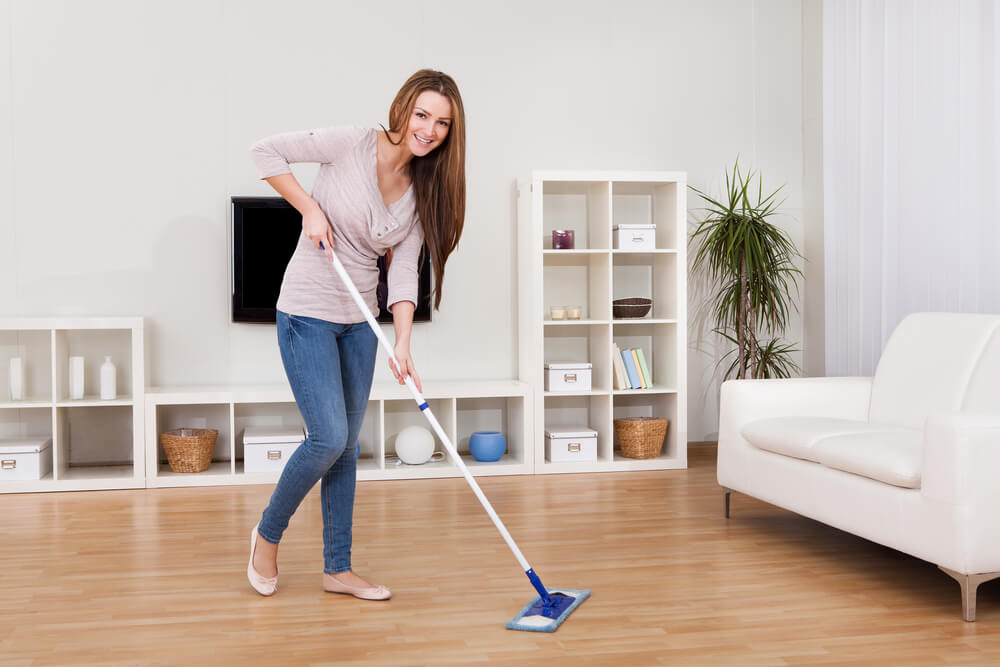 Source: heywoodandco.com.au
It seems really disgusting when floor mops leave steaks on the floor and the pattern doesn't seem to look good either and this happens when we mop our wet floor in an unorganized way and the only way to save our floors from getting these patterns is by mopping them in one direction only that's it and do not step on the wet floor as well and walk only after the floor is completely dry and in this way you would be able to avoid any marks.
10) Clean Your Oven At The End: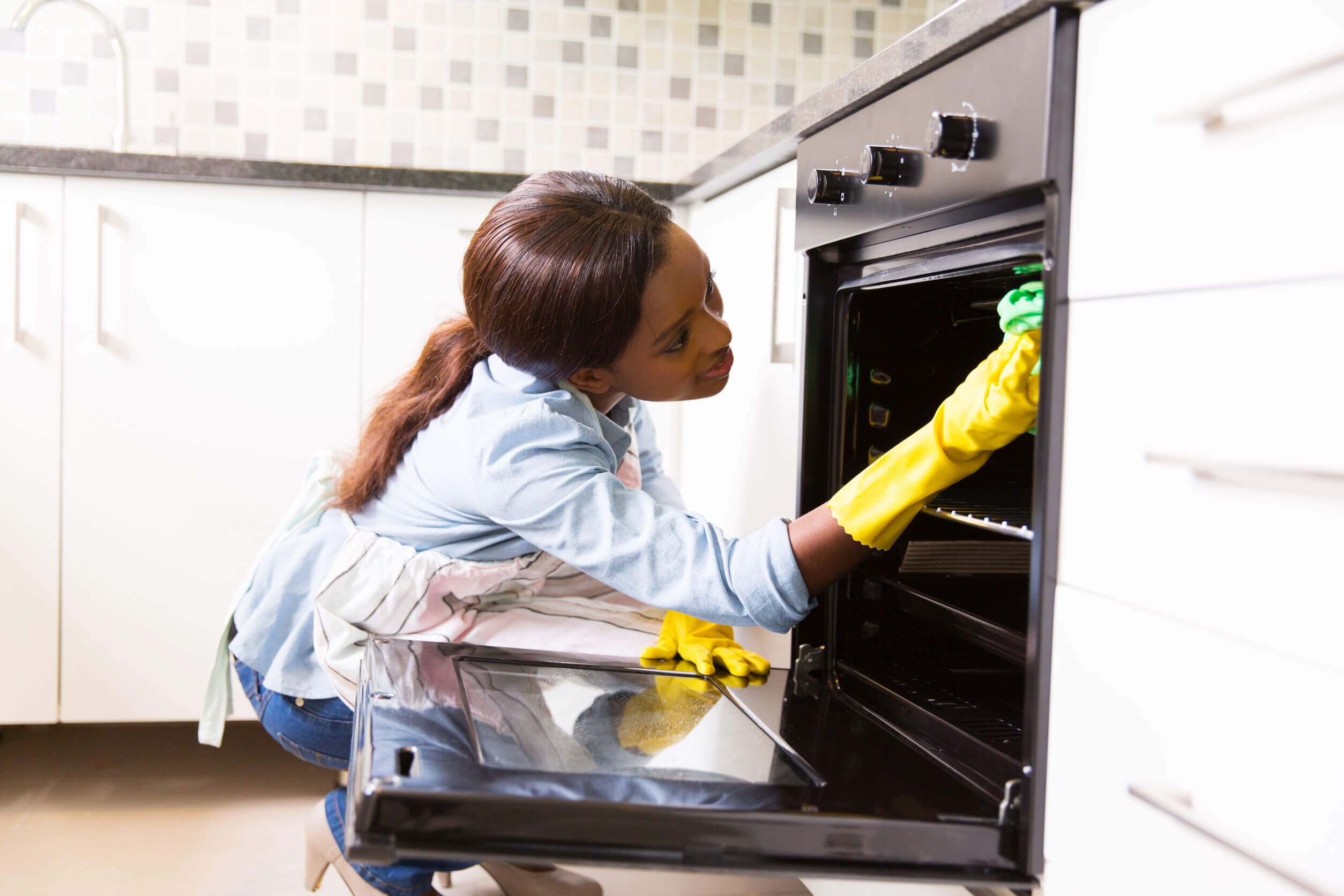 Source: all4women.co.za
It is for sure that the interior of the oven seems to be the hardest place to clean as it gets too many stubborn marks as well as dirt all around due to several reasons. Here to make the process a bit easy you would have to spray oven cleaner and then you can either do any other cleaning work or any other work of yours and then after a while when the dirt would get soften, just mop it up with a damp cloth and in this way you would be saved from spending too much time cleaning and also you won't have to go through scrubbing.
These were few of the housekeeping tips that you need to follow in order to keep your home clean as well as hygienic all the time and also you can check out more such tricks at Architectures ideas.