Best Home Design Trends 2019 That You Will Read This Year
615 views
Owning a home is not everything in order to make your dream home possible but apart from just buying a building, there are ways as well as efforts which would turn your building into a home.
Interior design seems to be the most effective as well as the important thing that you need to look after rather you should invest well in the interior designing because no matter how big your house is, a bad, as well as pale interior, would make the whole house look bad.
So if you are wondering about how to design your home in the year 2019 then here are some of the best home design trends 2019 that you need to check out rather you can follow these trends so that your home look trendy as well as maintaining all the time:
1) Artisanal Fixtures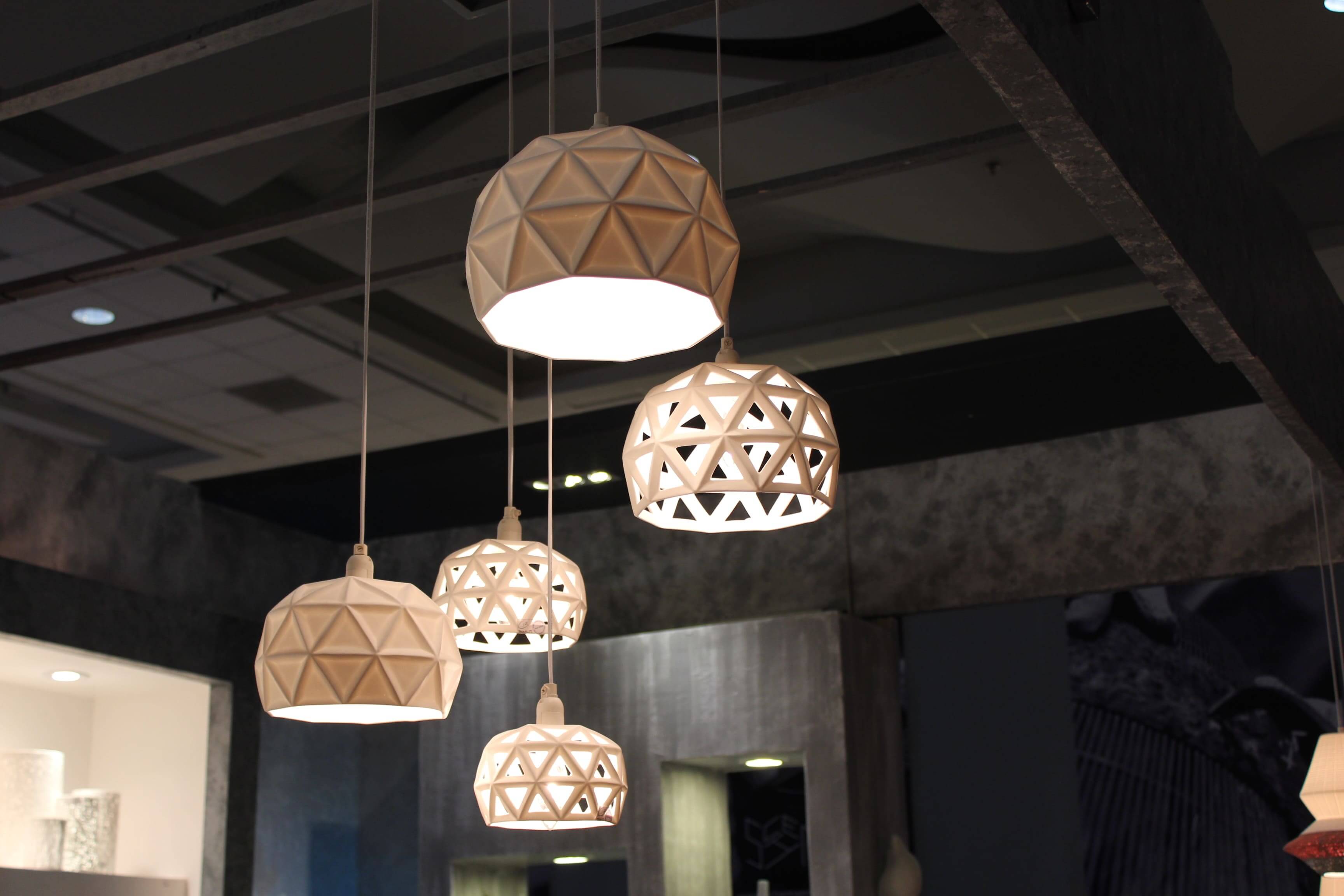 Source: wordpress.com
These are those decorative items which work like fixes and if you already have ruined with the interior of the house and is not willing to spend too much over and over again then these beautiful decorative would save your interior as they seem to be extremely beautiful and the best thing is that they can be used in two ways and the light artisanal fixtures seems to be the best as they can be used as decorative and can also be used as lights at the same time.
2) Natural Elements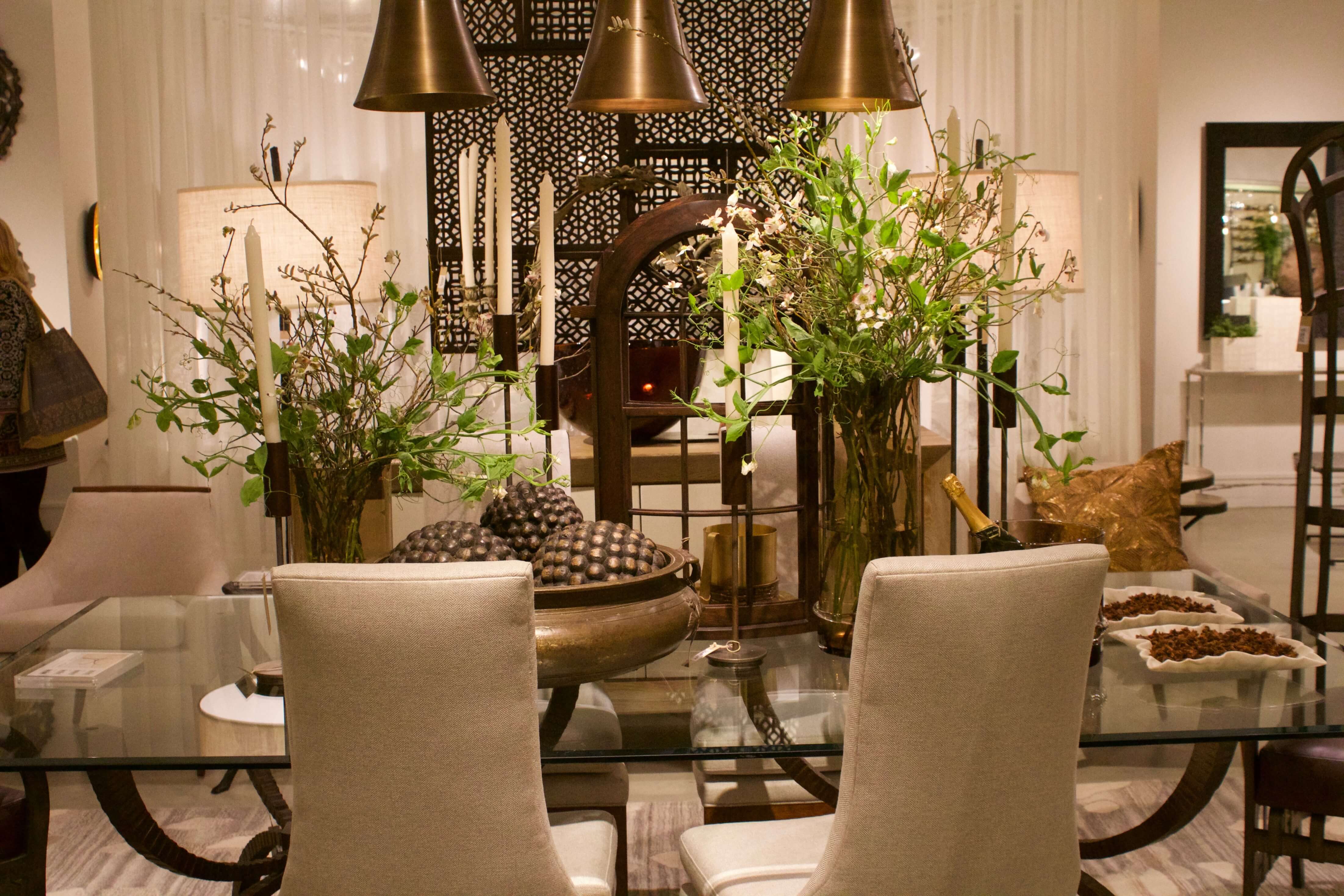 Source: sousmonarbre.com
The luxurious, as well as technologically advanced home, would make your life better but nature covered house would make you feel better and sometimes feelings matters a lot and even having natural as well as nature-oriented things around would make you healthier and your mind would also feel fresh as well as relaxed. Here you can get your hands on natural flowers and you can even have plant pots around your living room.
Also Read:- Steps You Can Take To Beautify Your Home
3) Velvet Furnishings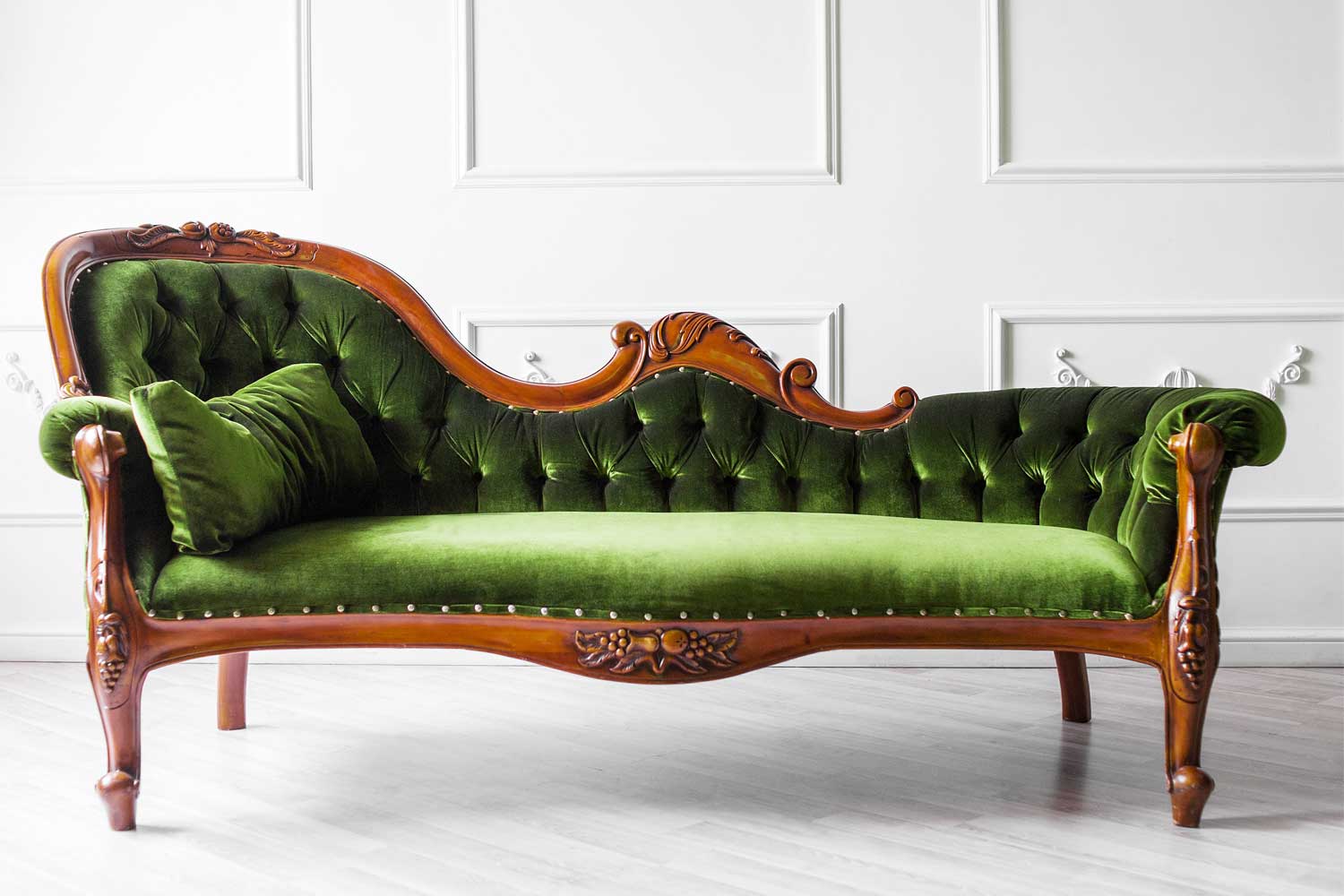 Source: midwesthome.com
Once velvet materials where considered as old fashioned and people rarely wanted to get things which seems to made up of velvet but now time has changed and since a long time velvet is considered as one of the most luxurious looking material which would make your space look royal so having velvet furniture would do all the magic and you can get many color options in this material so you can always choose the best one for your home.
4) Copper Accents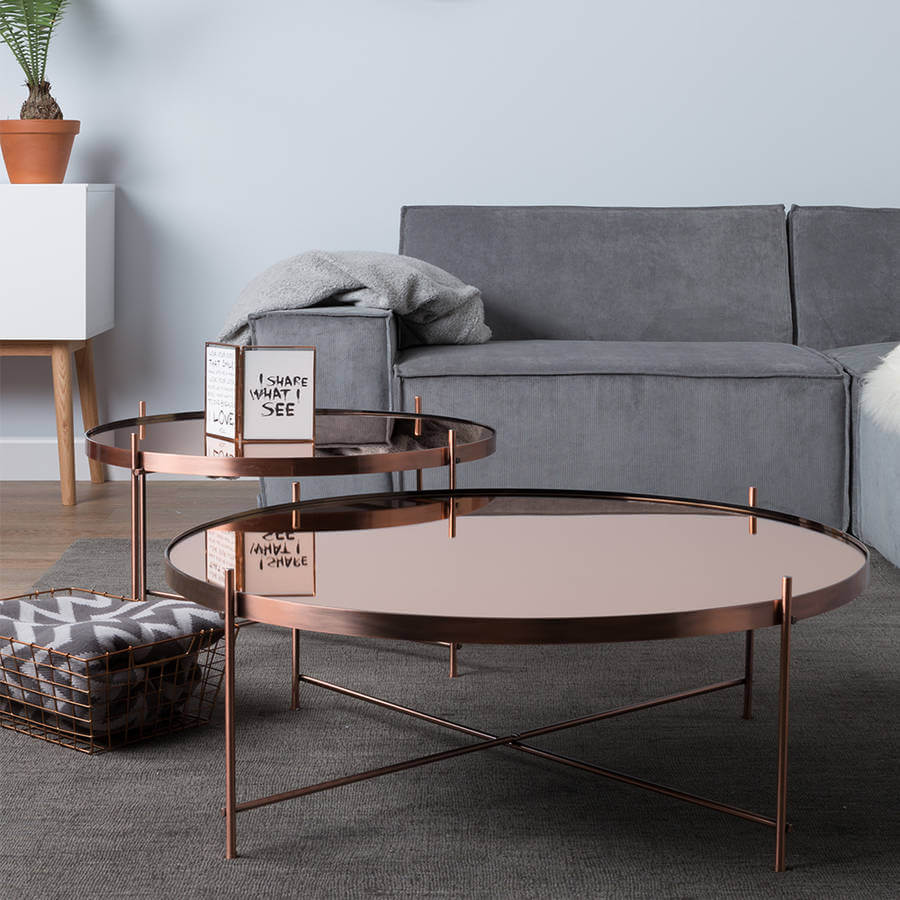 Source: notonthehighstreet.com
If you are aware of the 2018 trend then you may know how famous rose gold color became last year and even the craze of the color is maintained well in this year but it can be seen that copper is taking the place and in 2019, you would see more of copper than any other metallic shade as well as material and you can also use copper or brass as interior design for home or office and have small round tea table made up of or colored like copper.
5) Brass Decor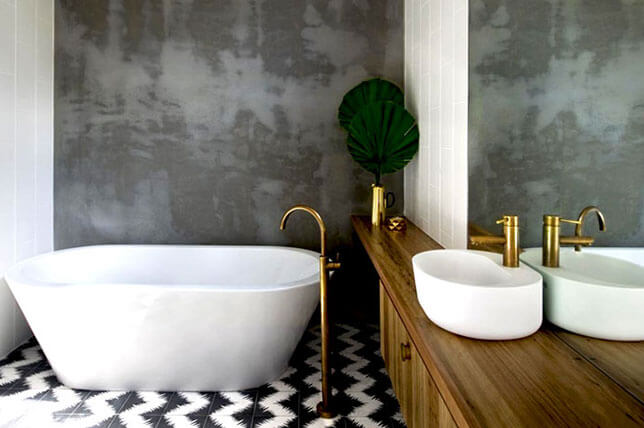 Source: decoraid.com
If you are the one who has stainless steels all around your home then it is the time you get rid of those and amp up the look of your home and make it appear trendy at the same time. You can get brass material in place of the stainless steels and it is the comparatively warmer material which seems like metal and it goes well with any interior.
6) Black & White Decor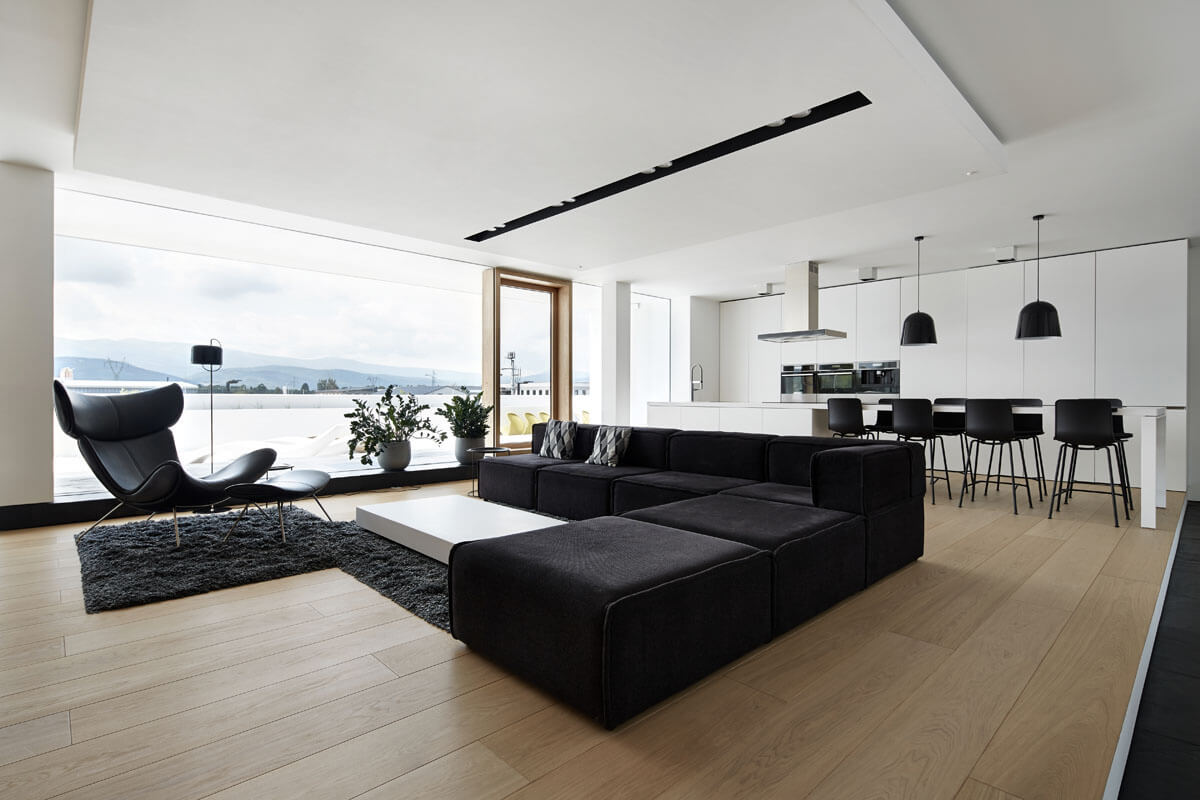 Source: sweettaterfestival.com
Nothing can beat the combination of black and white and this trend is on top for since so many years and before there was barely any color at that time also people were all about black and white decors. Here you can simply have the interior walls, ceilings as well as floor of the house in white color and to contrast it all with black color, you can add furniture as well as décor of black color.
7) Millennial Pink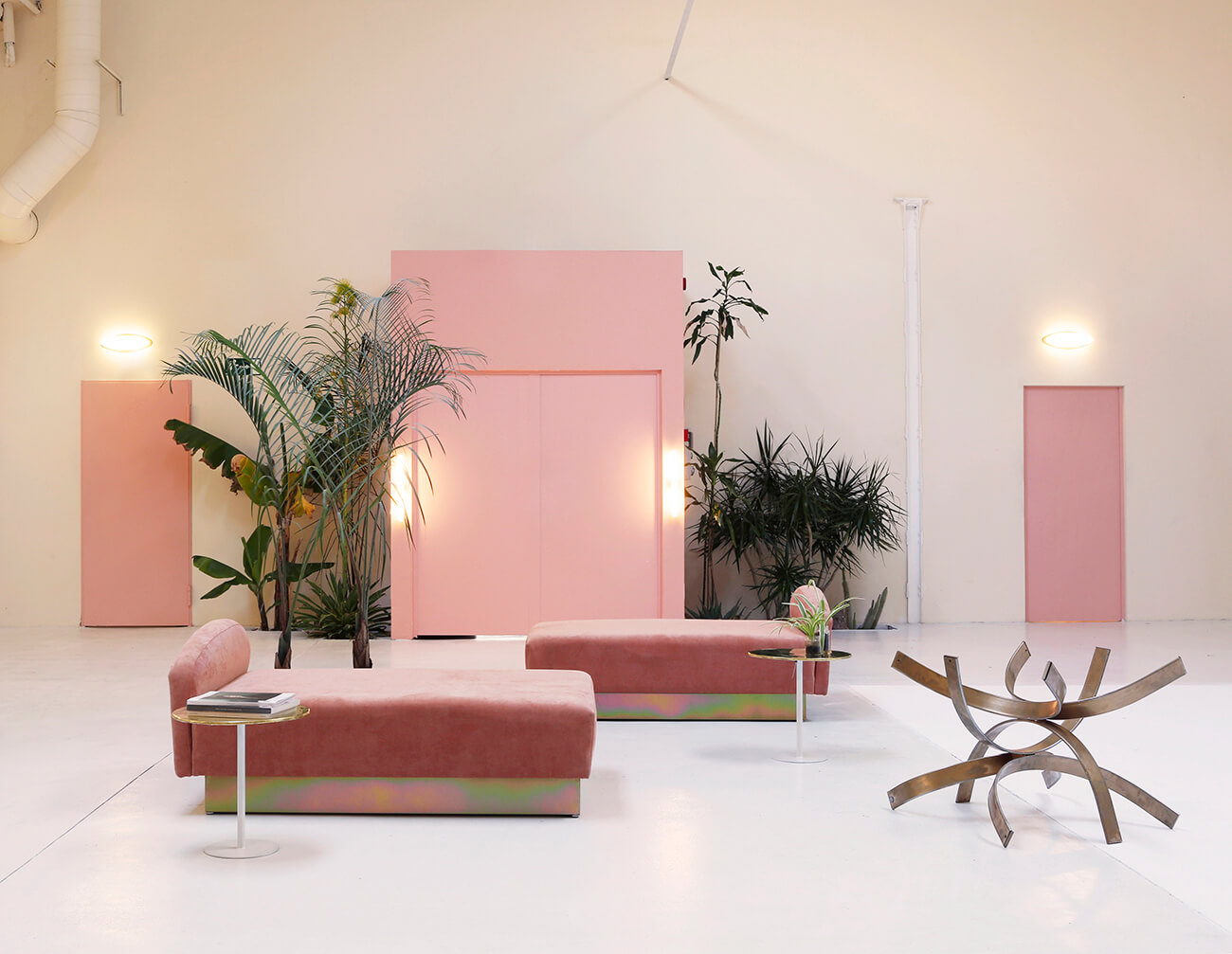 Source: sightunseen.com
In the year 2018, this pink shade was everywhere and it managed to make it space in this year as well and it is for sure that people love this shade of pink and so this shade is widely accepted in homes as well and you can also make your home appear beautiful by adding this shade in your space. You can literally have furniture as well as décor of this shade that's it.
8) Tonal Reds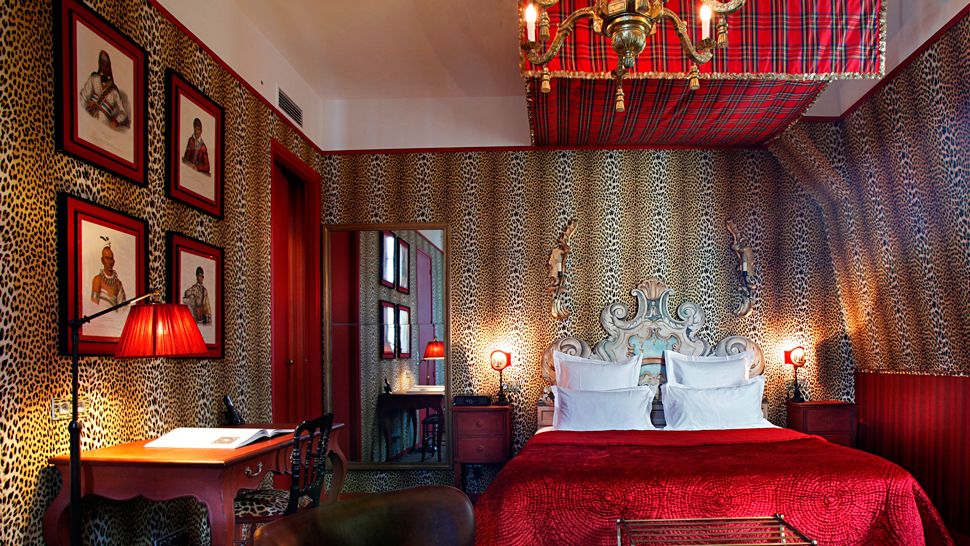 Source: madlonsbigbear.com
In past few years designs have played well with cool toned colors such as shades of grey, blues as well as greens but now in contrast designers are playing with warmer shades and red seems to be stunning in this case and here you would have to keep the furniture, decors, cushions etc in red color and the rest of the room needs to be in lighter shade so that the red color could get highlighted.
9) Concrete Accents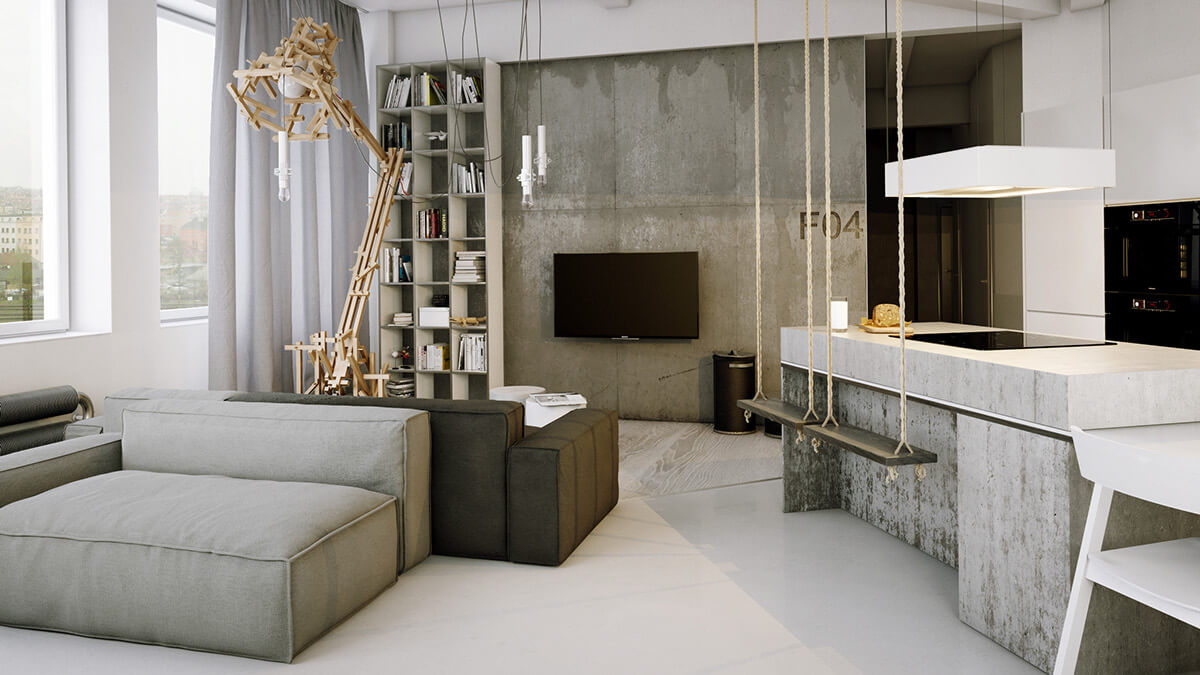 Source: designing.com
Concrete is no more seen in constructions but it has made its space in interior décor and 2019 is all about it. This material actually provides the home with a clean as well as crisp look which makes it super easy for any other things to look contrasting with concrete and you can literally add geometric concrete tiles in your home.
10) Vintage Lighting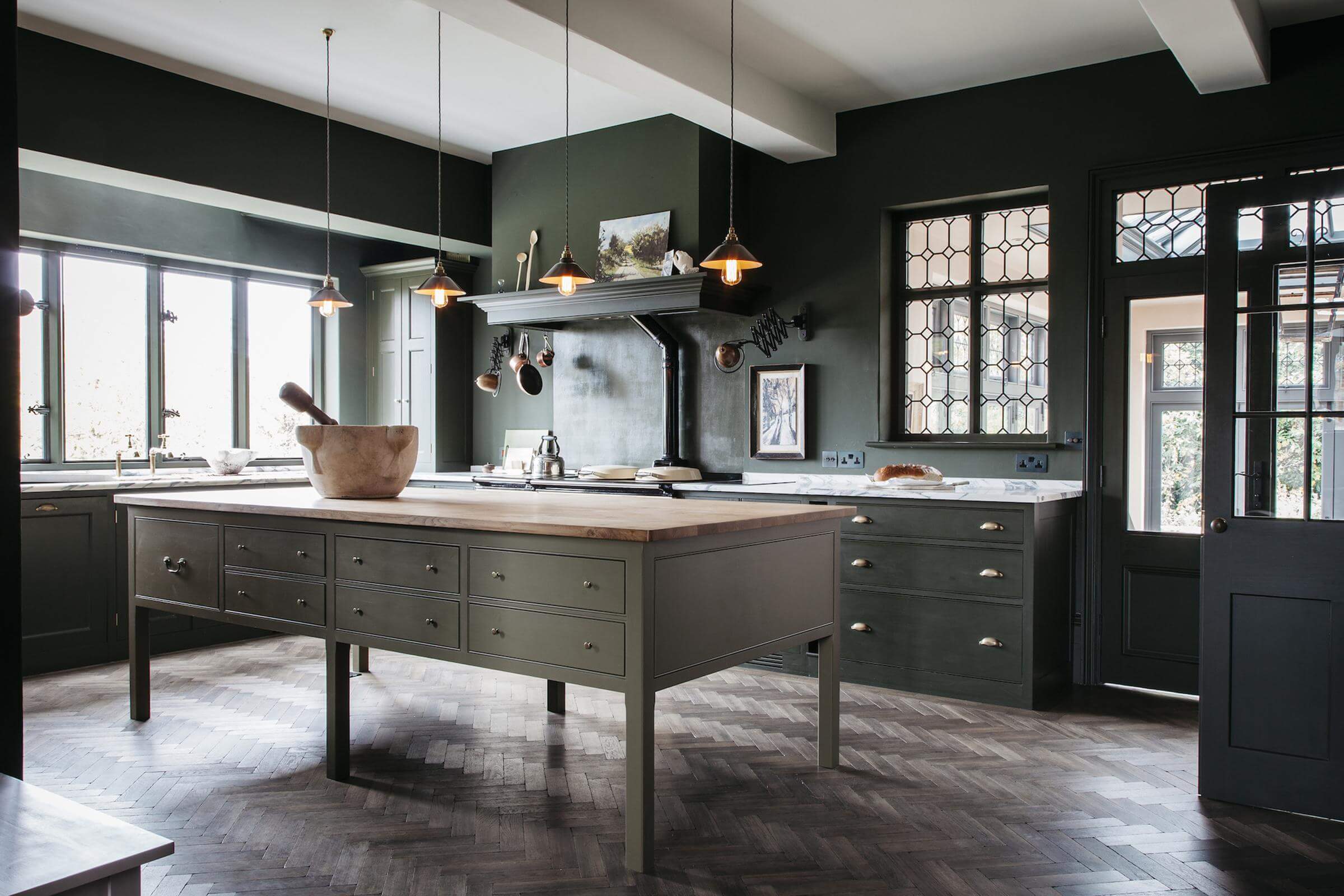 Source: housemethod.com
This trend was on fire many years ago and it is fun to see how the trend did a comeback and even now people love this trend and moreover, this became one of the most popular home décor trends of 2019.
Vintage lights are different from the normal lights that we normally use, they are more of a pendant as well as diamond-shaped lights and seems like décor and also they do not provide with very strong lights but they would definitely make your home look vintage as well as beautiful.
11) Bucket Sinks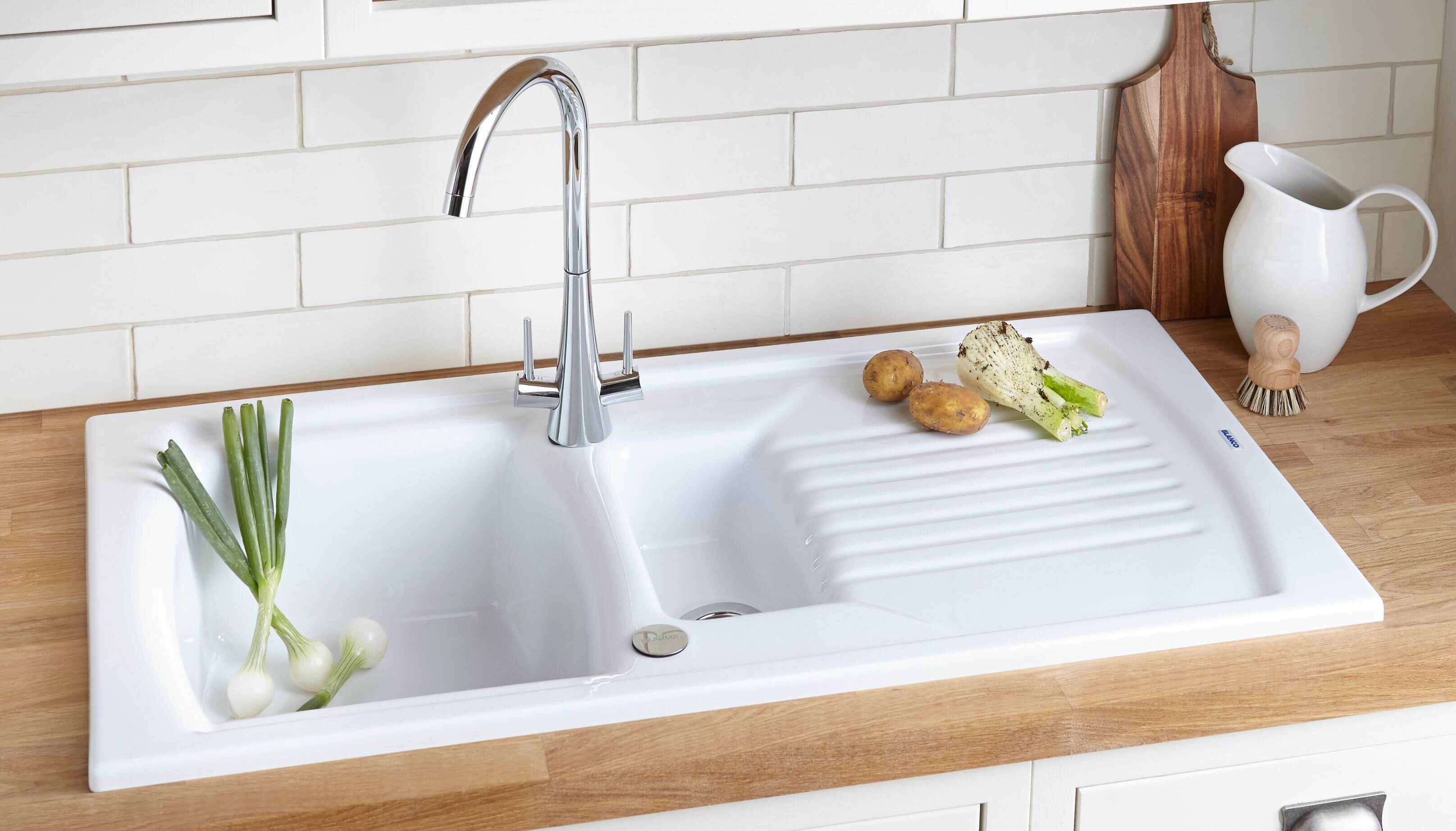 Source: kingfisher.scene7.com
This yet another vintage design that you can get in your home and they are also famously known as trough sinks. Here you would see that the two sinks are joined together so in one place you can keep things and the other sink you can work. This kind of sinks is seen mostly in farmhouses, vintage home etc.
12) Burnt Yellow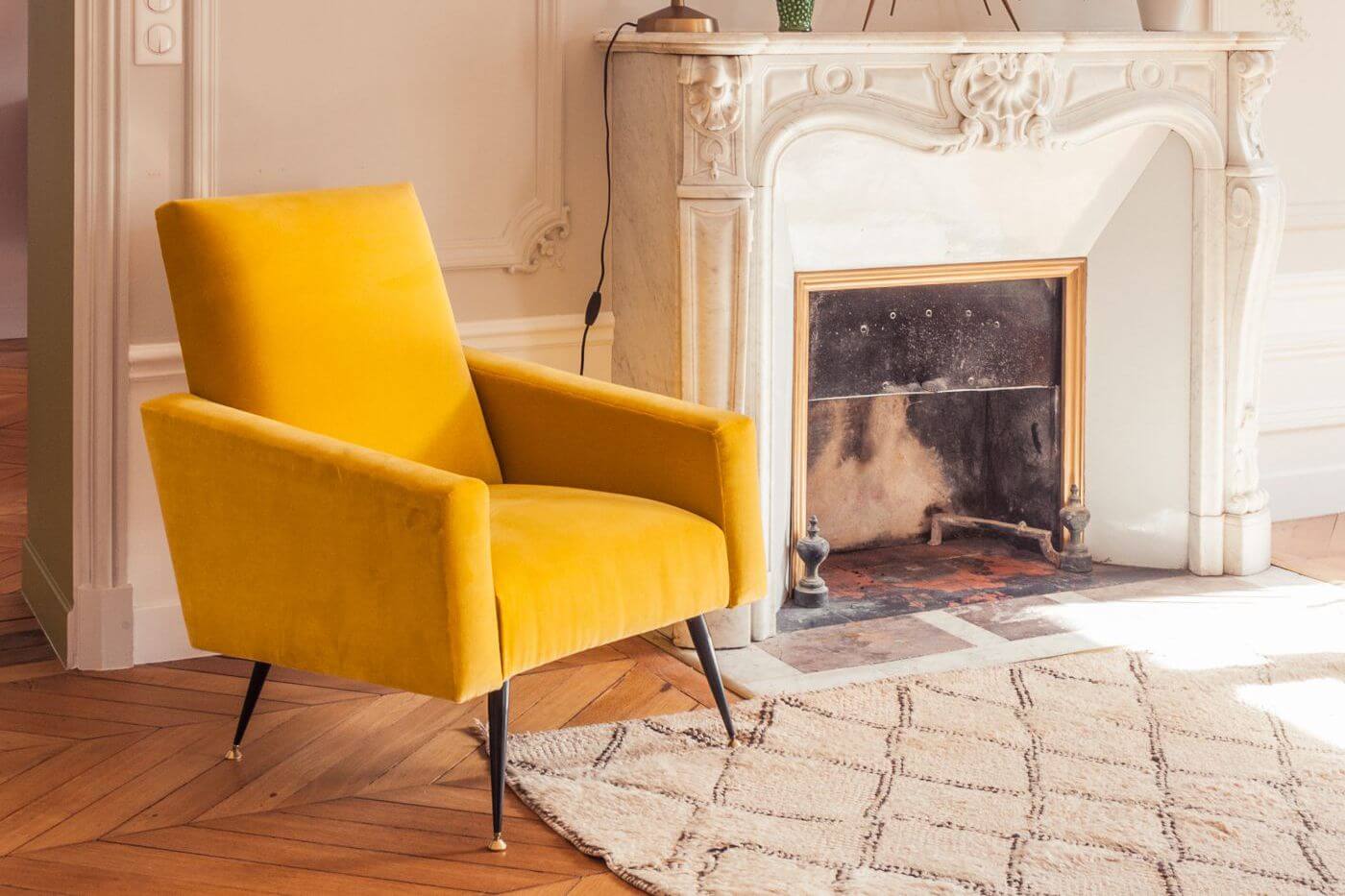 Source: thespruce.com
This color can make any place look dramatic and you can especially have this color in your space if the interior of your home is pale and muted. This seems to highlight any place and the best idea to add this color into your home is by having a burnt yellow sofa or chair in the home and you can also have a mat of this color and even flower vase of burnt yellow color would look great.
13) 70's Chic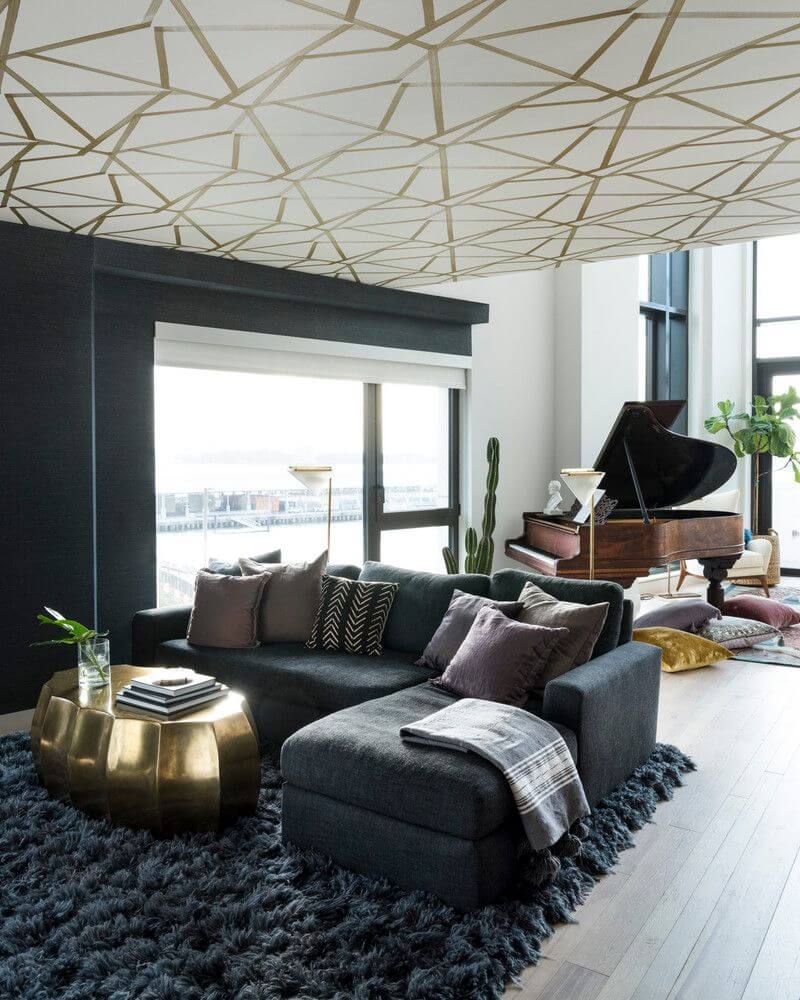 Source: josecamou.com
2019 is the time when we are witnessing many old trends as well as designs coming back in trend and so this old trend of the 70s is also grabbing its position back. In this trend, you would be able to see that the use of funky walls, as well as patterns, would increase and also the abstract paintings can also be added if you want to follow the 70's chic design.
14) Matte Finishes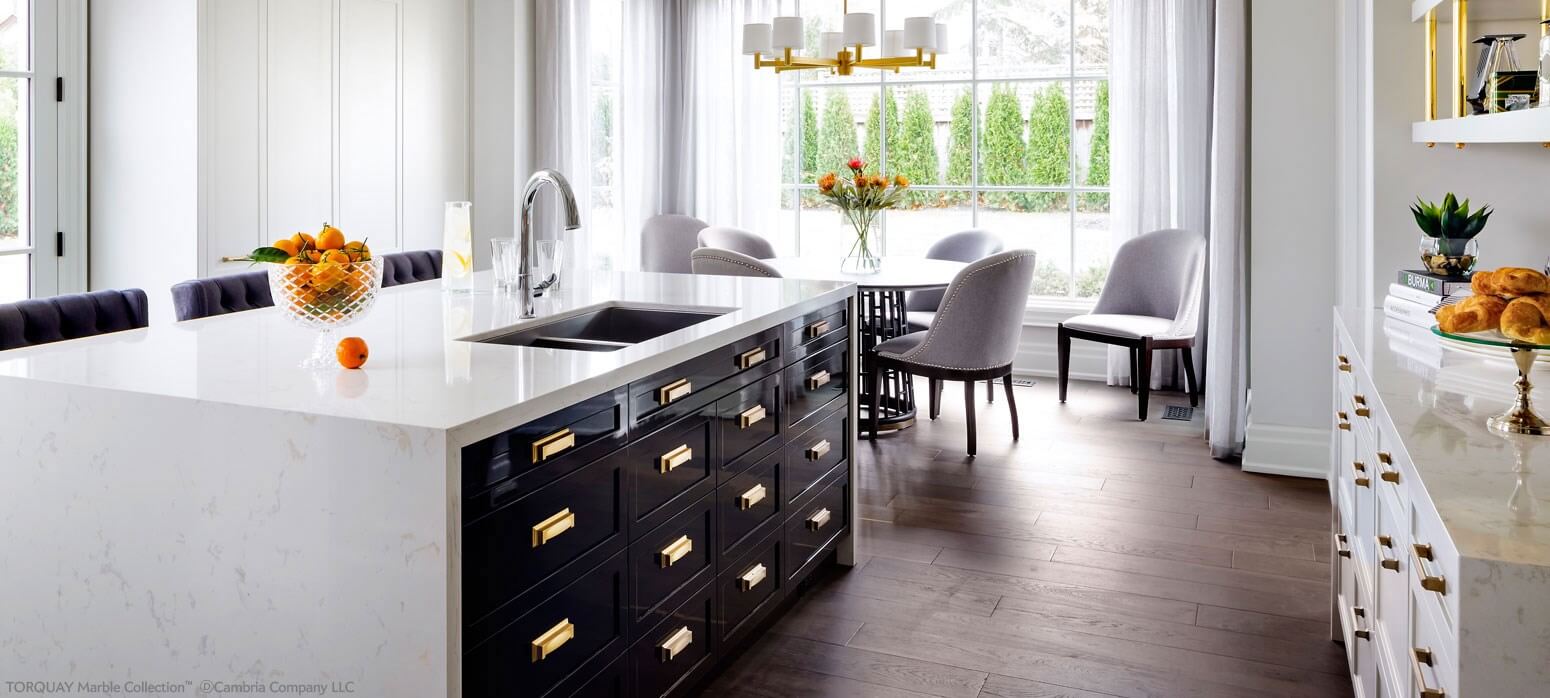 Source: waunakeeremodeling.com
This matte finish trend is not only popular in the case of interior designs but even in case of makeup and fashion, this trend is popularly been followed. Here it makes the home look sober as well as elegant at the same time and also the home would appear classy. Here you can get your walls as well as ceiling and the furniture in matte finish materials as well as paints.
15) Canopy Bed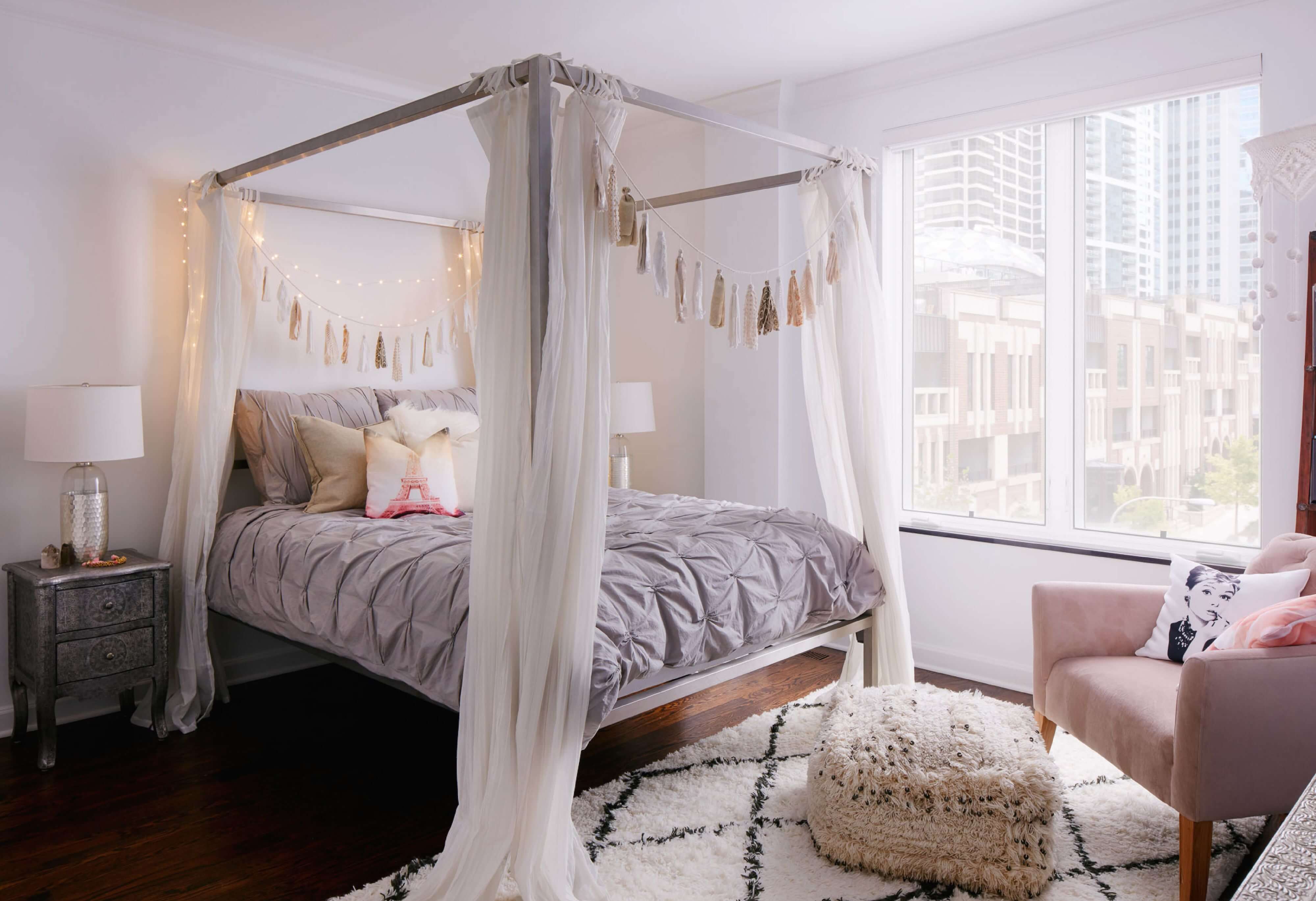 Source: hearstapps.com
Even this style is been copied from the late 80s and after that era now this style popularly been accepted and also this kind of bed in the bedroom makes the bedroom appear more luxurious as well as cozy as the same time. Here along with a luxurious bed, you would also have silk or chiffon curtains around the bed.
These were few of the best home design trends 2019 that you can check out and also you can find more such ideas at Architectures ideas.