Embrace Best Wood For Furniture To Redesign Your Home
145 views
Statistics reveal that millennials are the leading consumer group in America's home furniture segment. This generation expects their home furniture to reflect their style and make living easy and enjoyable.
Further, the oldest millennials will enter their 40s soon. This signifies that this cohort is in their prime spending years, making them the decision-makers in an average American household.
This fact has had a huge impact on the home furniture trends in the U.S. In order to stay competitive, furniture makers and interior designers are employing the latest technology and the best wood for furniture to cater to the needs and preferences of this largest chunk of the U.S. working population.
The furniture industry is constantly adapting to customer needs while infusing an adequate dose of the latest trends.
These changes in the home furniture domain can make it tough for anyone to decide which ones are here to stay. If you are planning to smarten up your dwelling, the timeless and adaptable furniture trends shared in this post are worth trying.
Read on to know what's trending in the luxury home furniture domain and update your living space.
Curves Are In
Research shows that the human mind has a great affinity for curves. It has been scientifically proven that curvy and fluid architecture and interior designs are associated with comfort and calmness. Consequently, modern interior designers are incorporating this trend into their home décor projects.
From curvy sofas and circular coffee tables to rounded aesthetic ottomans, curvy pieces of furniture evoke an ultra-comfortable and positive feeling while making the home interior look chic and up-to-the-minute.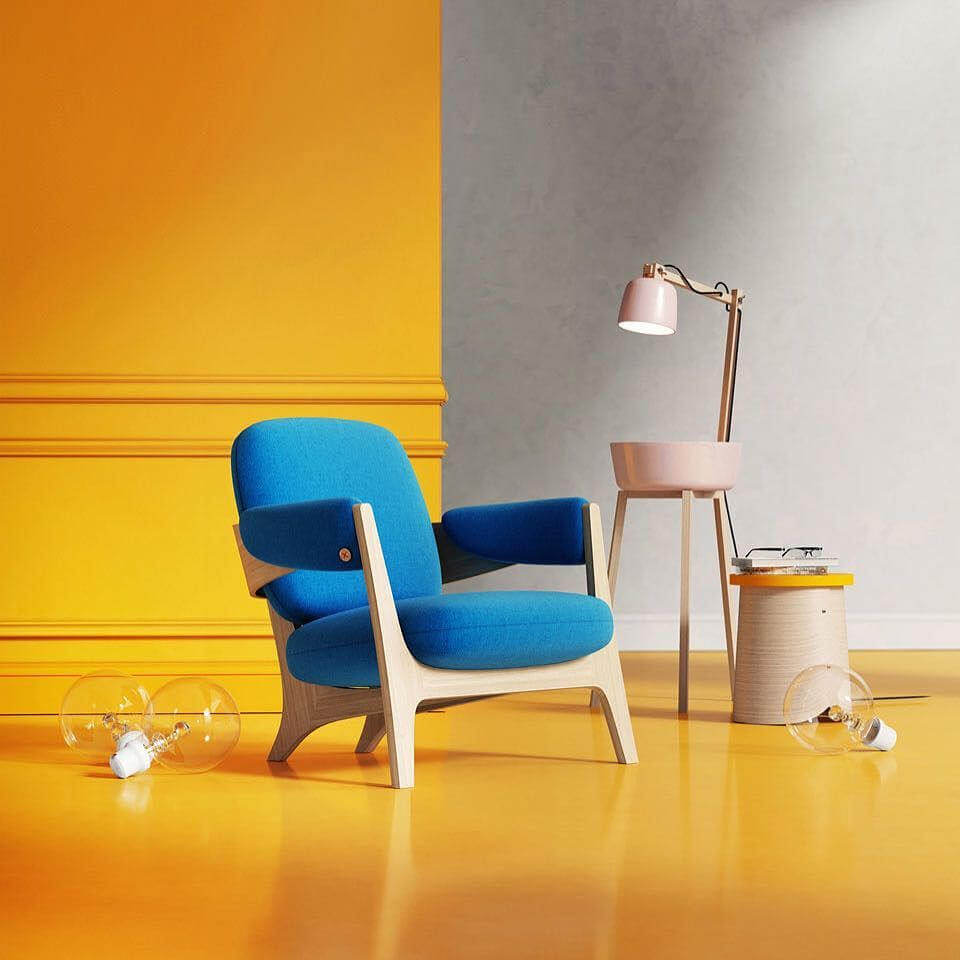 Source: staticflickr.com
Furniture is getting curvier this year, pushing out the sharp-edged ones to give an eye-catching change to the modern living space.
Invest in rounded chairs, circular tables, curved sofas, and curvy ottomans to give an eternal touch of luxury and sophistication to your home interior.
Also Read:- Top Hardwood Flooring Materials For Best Looking Floors
Mixed Media Rules
The world is going crazy for mixed media furniture that combines different materials to create a functional piece of furniture that adds visual interest to the home décor.
The simplicity of mixed media furniture is just as striking as a traditional piece of furniture. They make an attractive focal point for the kitchen, dining room, or living room, rendering a classy look to the interior.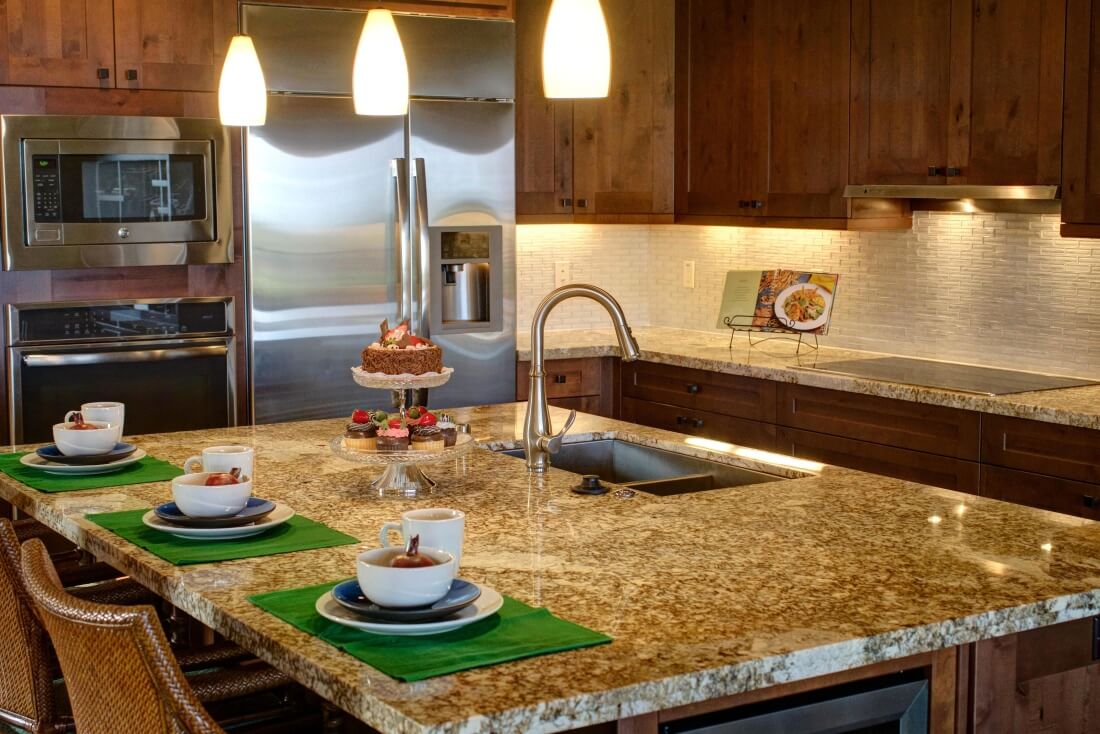 Source: pixnio.com
Bluestone, marble, quartzite, natural stones, metal, glass, concrete, and onyx enjoy a strong presence when combined with different types of wood, giving the interior a rustic, yet modern and artistic appeal.
Furniture makers are using metal in innovative ways to create striking interior décor elements that are not only functional, but also harmonize the overall look of the living space. Combining matte-polished gold, brass, or blackened metal with wood is the new trend as it creates a visually rich atmosphere. Owing to its versatility and aesthetic appeal and ability to complement a variety of design styles, mixed media furniture is gaining popularity in the home décor domain.
Bold Is The New Neutral
The muted tones of white, gray, and cream are out. An increasing number of homeowners prefer adding energy to their interior décor by incorporating bold and cheerful hues.
Be it painting the walls with their favorite shades or adding classic pieces of furniture with bright hues, colors are entering the home décor domain and are here to stay.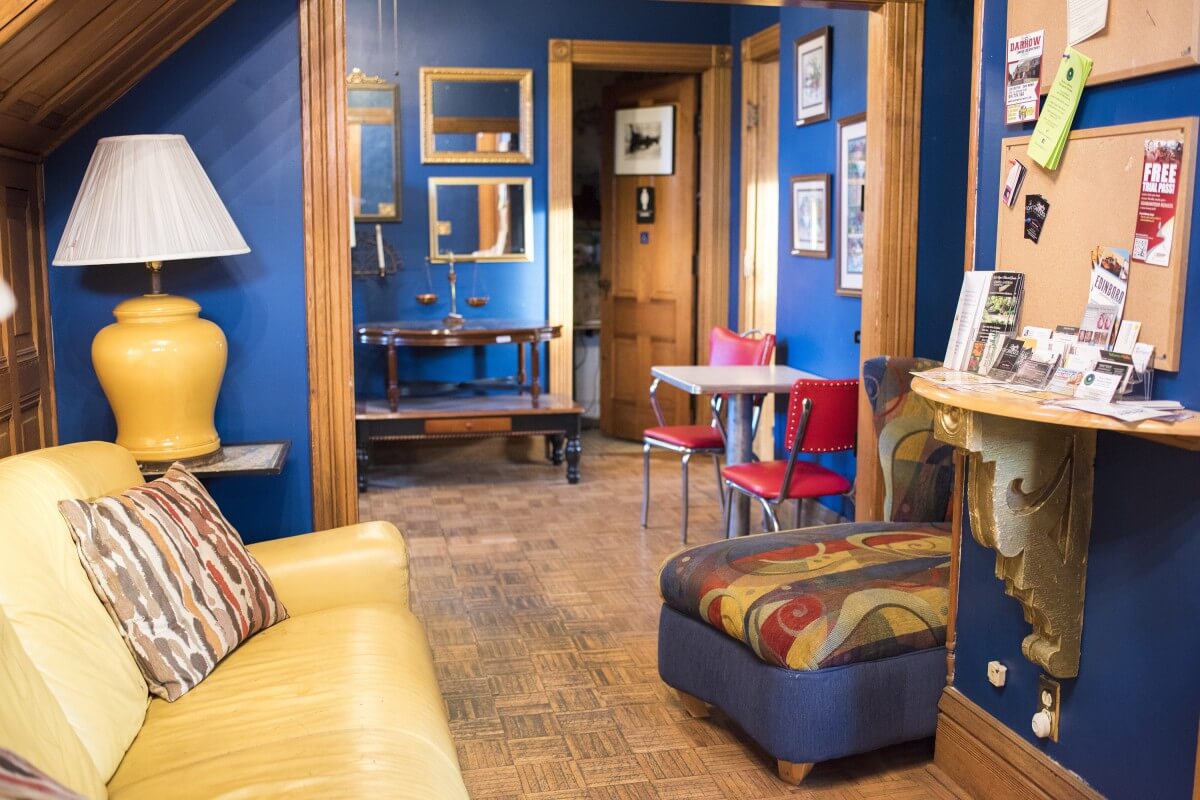 Source: pxhere.com
Colors can say a lot about your personality and lifestyle. Give your rooms a welcome update by opting for a furniture color that suits your style and personality. Pair them with accent ceiling fixtures, cushions, carpets, and curtains to welcome your visitors with a riot of colors.
If you are planning to invest in a few signature pieces of home furniture, it's time to move on from the uninteresting neutrals and experiment with the most trending color schemes that can never go out of style.
V For Velvet. V For Voila!
Nothing is as luxurious as velvet. If you are undertaking a home remodeling project, investing in furniture with velvet upholstery can evoke an ultra-modern and vintage feeling at the same time. When complemented with modern art, an eye-catching wall color, and accent fixtures, your living space is sure to dazzle your visitors.
Velvets can add a welcoming warm texture to your statement sofa, club chairs, or bar stools in the living area.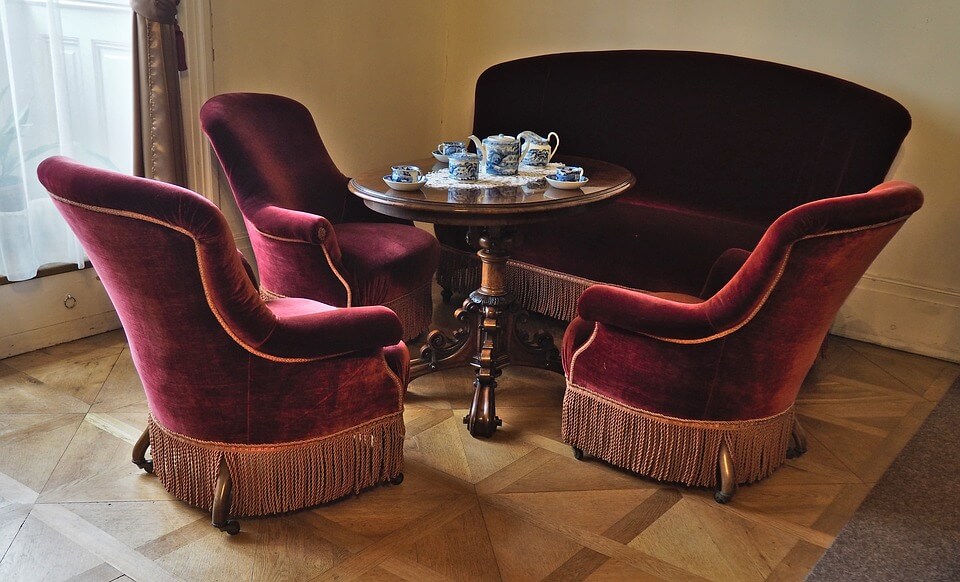 Source: pixabay.com
Velvet home furniture pieces look best in warm and saturated shades like rust, wine, and mauve. Being versatile, they work well with minimal, eclectic, and modern living spaces. With its inviting and luxurious appeal, velvet is here to stay.
Patterns And Textures Are Back
Repeated and attractive patterns, when mixed and matched with solid colors, create a unique visual effect and add an interesting appeal to the living space. No wonder, interior designers suggest investing in a few pieces of patterned furniture that can act as the focal point in the room and add dimension and personality to an otherwise boring backdrop.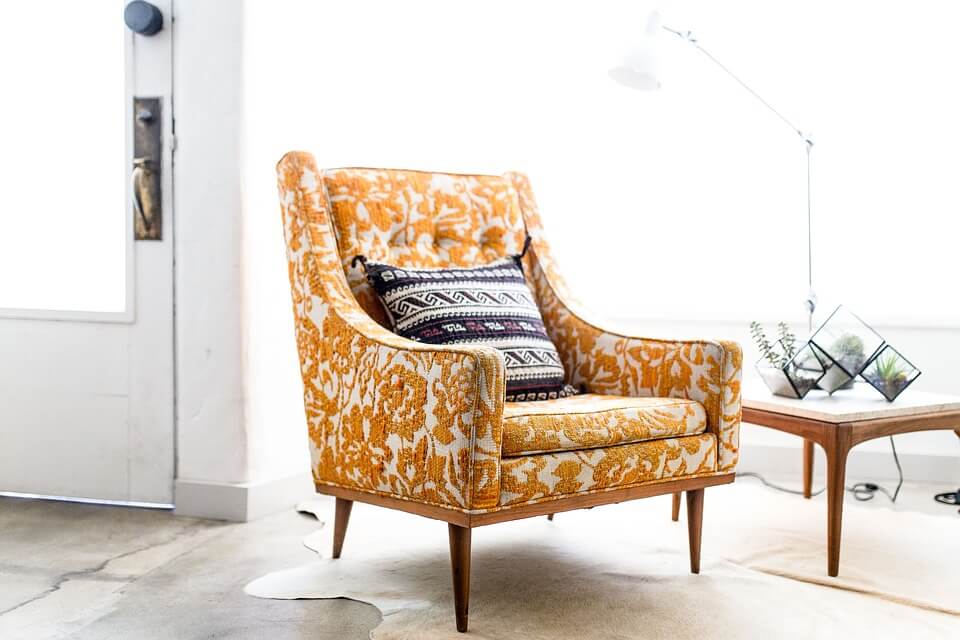 Source: pixabay.com
Floral patterns add a retro flair to the room and are as uplifting as a fresh bouquet of flowers. When combined with accent home-décor accessories and fixtures, floral prints can create a dainty old-fashioned, yet modern appeal.
If you love patterns, invest in a fusion of patterns such as Ikats, paisleys, chintz, or Indian block prints to add layer and depth to your home interior.
Furniture's Going Green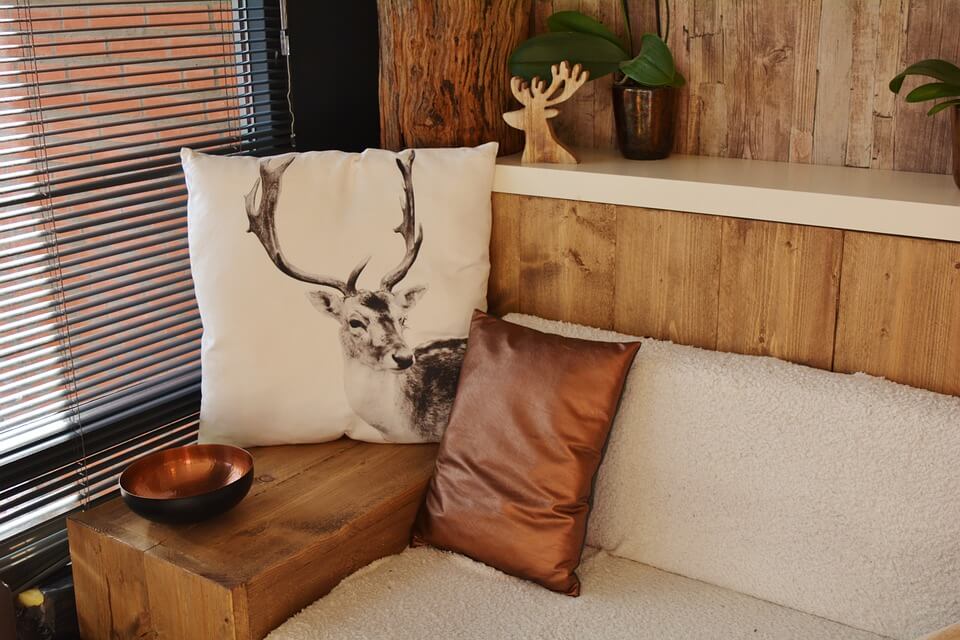 Source: pixabay.com
With customers embracing the idea of eco-friendly living, furniture makers and designers are using sustainable materials to not only reduce the ecological footprint, but also add a rustic and chic appeal to the interior.
Chairs, couches, and tables that are made using sustainably-grown or reclaimed wood and bamboo, cork, and other recycled materials give the home interiors character and speak volumes about the homeowner's concern for the environment.
Bamboo, cork, and dark wood flooring are eco-friendly options that are more sustainable than wood and when complemented with accent lighting can elevate the interior décor.
The green trend is driving shoppers towards buying home furniture that reduces the negative impact on the environment. This drift is here to stay.
Vintage Furniture Is Eternal
Over the past few years, vintage furniture has become extremely popular as it brings a charming vibe of the era gone by into the living area. The intricate wood carvings, high-quality wood, tapered legs, and the sleek profile of vintage furniture are reminiscent of genuine craftsmanship of the 19th century.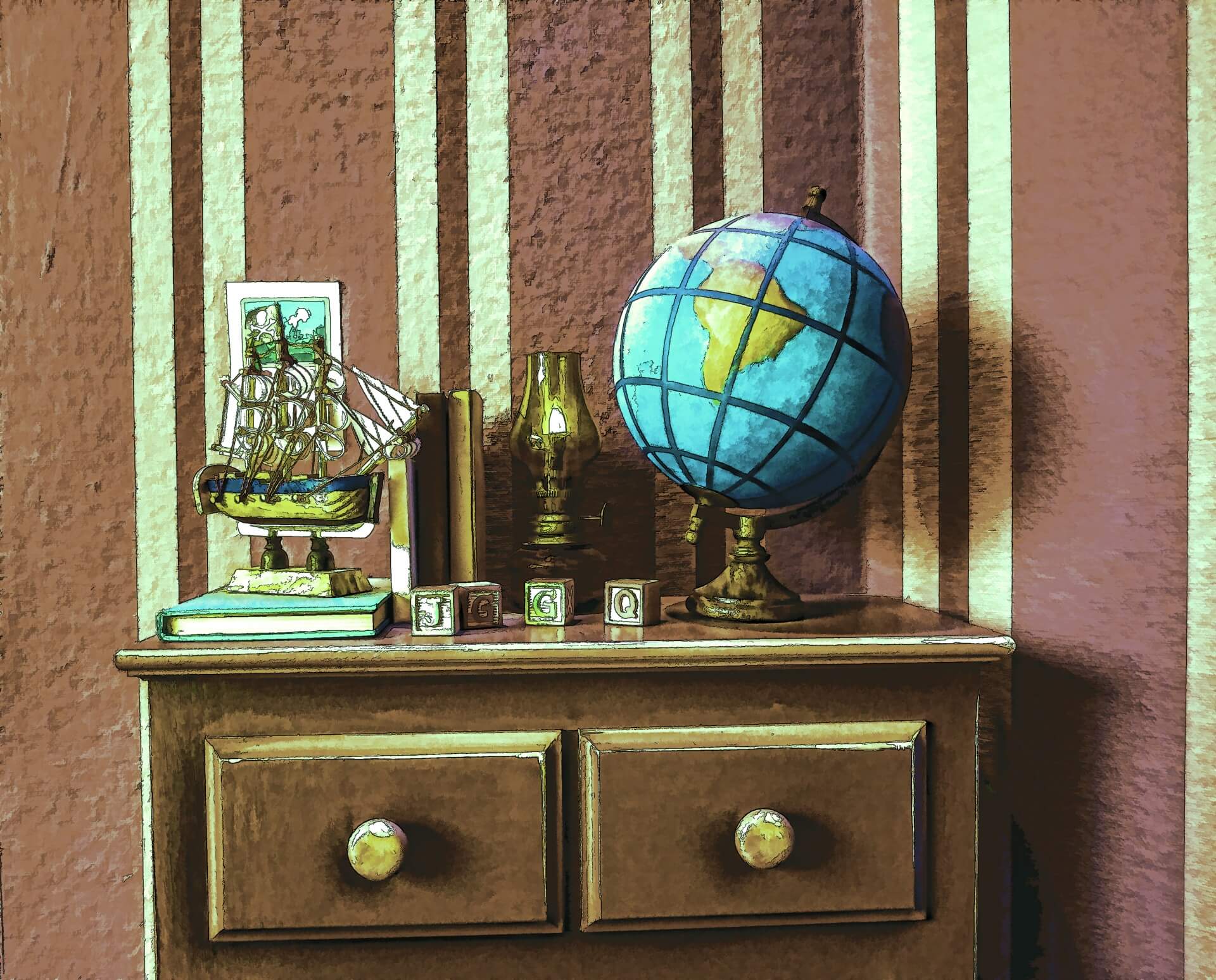 Source: publicdomainpictures.net
Whether you are planning to invest in an empire chest, antique armoires, or brass coffee tables and beds, vintage furniture can make your interiors look timeless, royal, and warm.
The type of home furniture you invest in can say a lot about your personality and lifestyle. Hence, it is wise to be aware of the latest trends in this domain, enabling you to transform your home into a comfortable and stylish abode that will impress everyone who visits you.
The information shared in this post will help you make trendy choices when refurbishing your living space.
Author Bio – Nicola Reynor is a passionate blogger who loves to blog about fashion, beauty, property guide, home decor, wedding and lifestyle trends. When in leisure time, she prefers to spend time in traveling with friends and family.