The Power Of Color And Their Meaning For Your House
415 views
Colors fill the soul in everything and colorful things look brighter as well as prettier than not colored stuff. Colors tell a lot about a person's personality and similarly, the color of the house also plays an important role at the same time. You would be amazed to know that every color reveals a different story and each color has some different meaning behind them and after knowing the meaning of each color it would be easier for you to choose the perfect one for you. Here are some common colors and their meanings that people get in their home to make the home look beautiful.
1) Orange: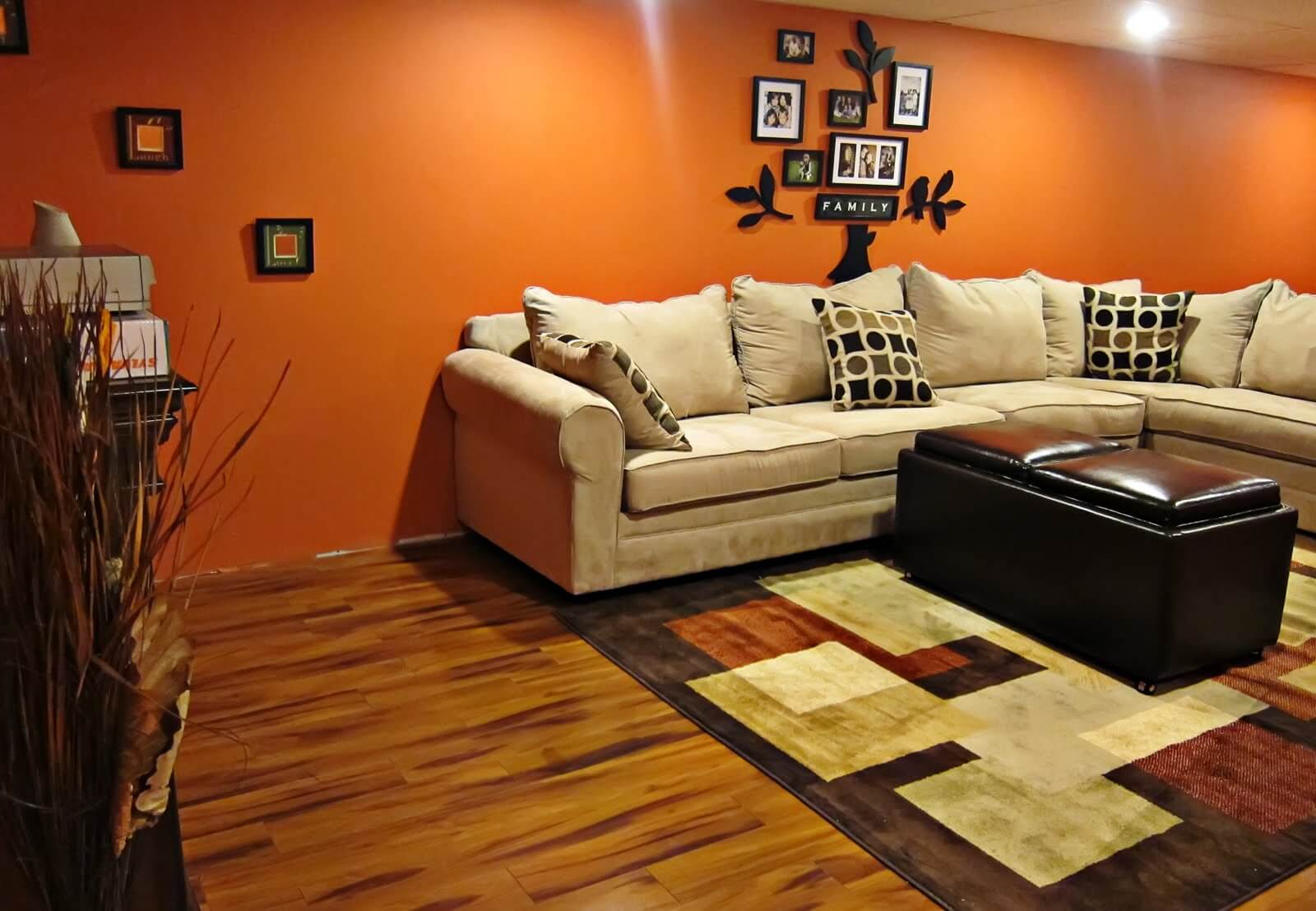 Source: casailb.com
Orange stands for richness and if you would get this color in your home then your home would automatically look elegant as well as rich. The color also stands for happiness so if you would get this color on then your family would stay on happily as the color spreads happiness. You can contrast this color with white color to make it contrasting as well as bright in appearance. Here are some amazing interior house painting tips you can check.
2) Green: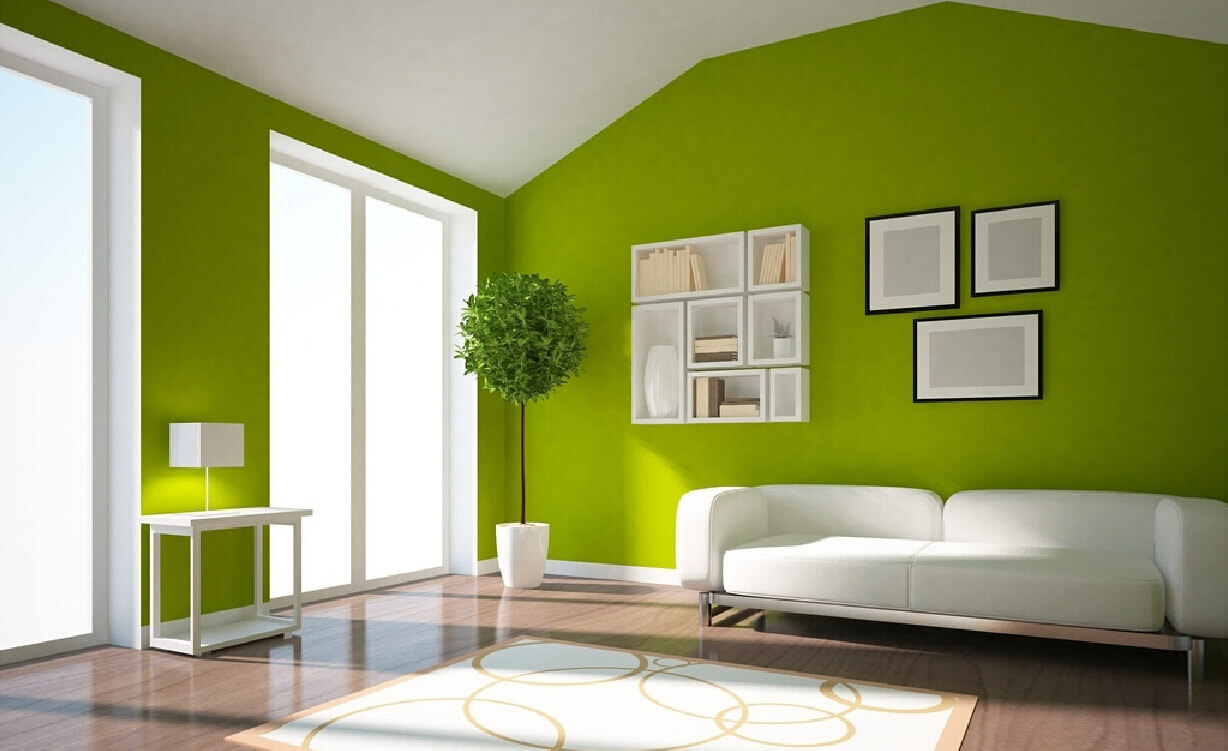 Source: cransten.com
Green is said to be the color of liveliness and this color fills the atmosphere with lots of positive spirits. Green is considered as the color of nature so the color seems to be soothing as well as relaxing and also seems to be balancing and the color looks amazing when combined with white color.
Also Read:- Some Of The Best Ceiling Paint Ideas For Your House
3) Maroon: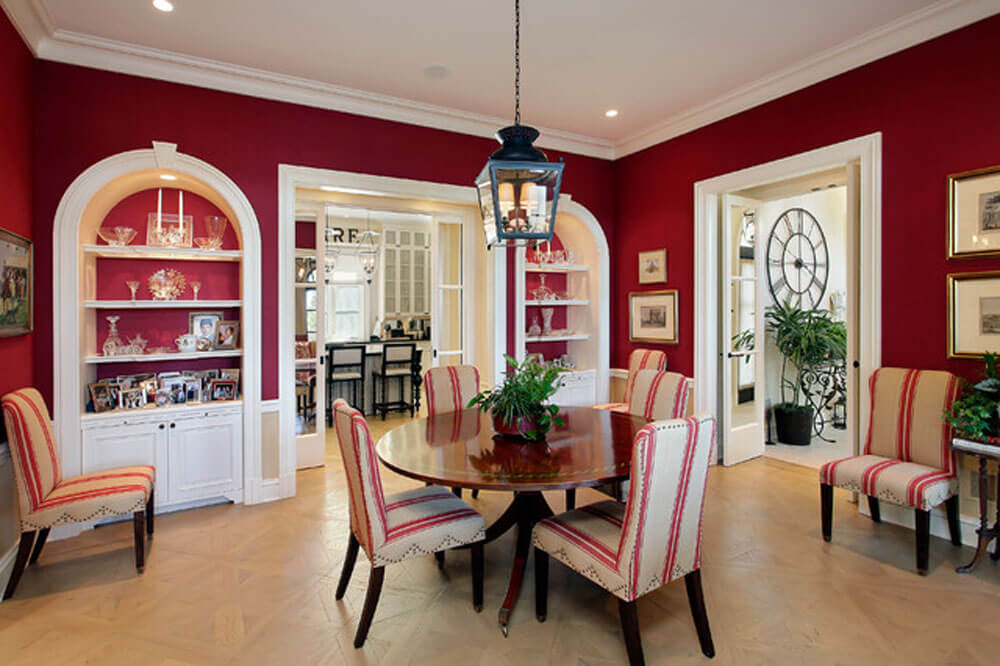 Source: impressiveinteriordesign.com
Maroon stands for power and would also make the base of your home as well as relationships stronger as well as powerful and also this color seems to be a color of love so it would maintain the relationship of people staying in the house. This looks amazing when contrasted with white and all together it gives a very warm look to the house which seems to be amazing and if you are a fan of dark colors then you would definitely love this color so much.
4) Blue: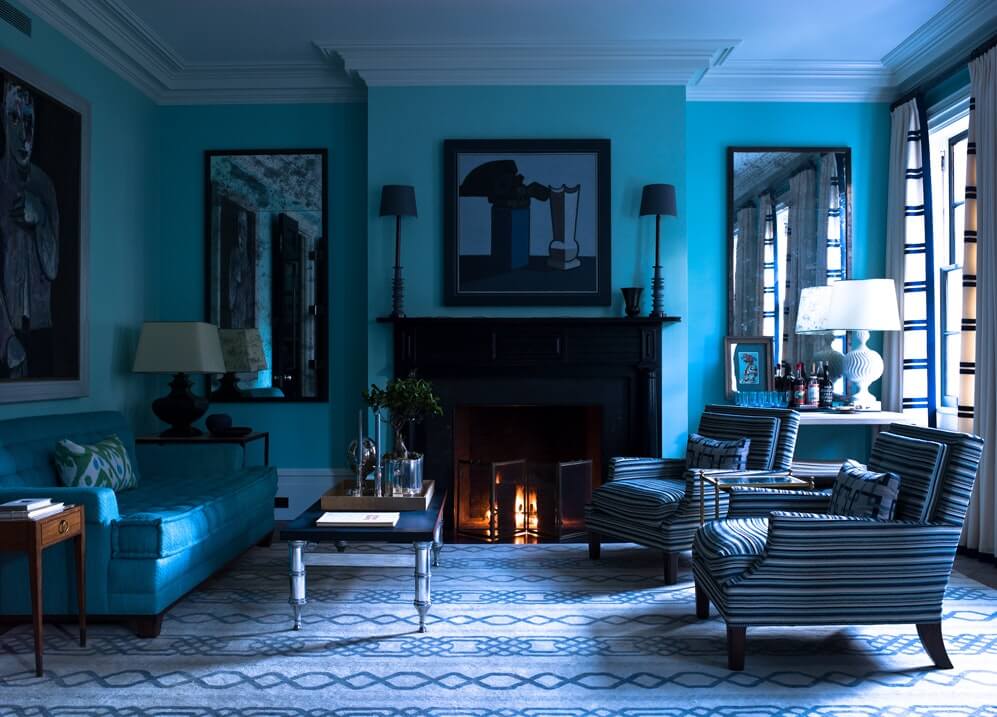 Source: deringhall.com
Blue is common nowadays and many people are getting this color in their home and this color especially seems to be cool when added in the kitchen. Blue seems to be soothing as well as stable and it also calms the eyes. The best thing about this color is that it complements almost every color but it best suits the color white.
5) Purple: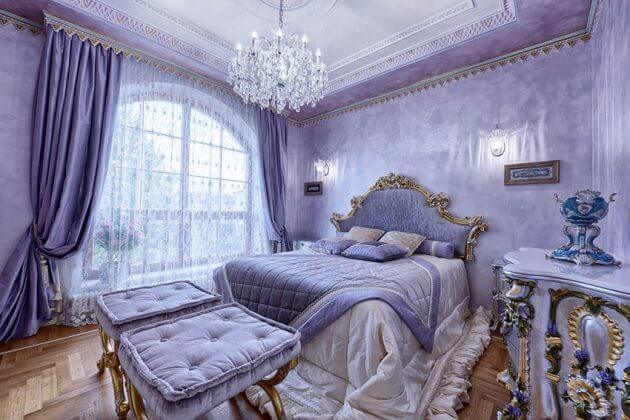 Source: architectureartdesigns.com
Purple seems to be magical and it literally can make any space look luxurious at the same time. The color itself seems so beautiful that you would be lost in the color and you can get the color in your bedroom and basically you can get almost everything colored in purple color in your bedroom and altogether the room would look mysterious for sure.
6) Grey: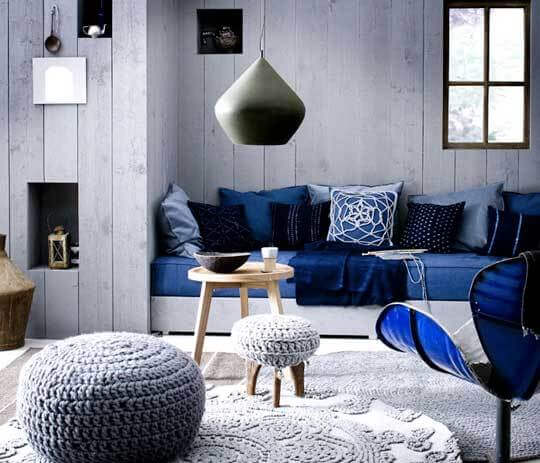 Source: i2.wp.com
This seems to be a sober color which maintains peace in the house and also it creates a cool atmosphere in the home and with this color on, you would be less likely to get yourself into any kind of fight. This color seems to look amazing when contrasted with dark colors but it especially looks amazing with blue color.
7) Yellow: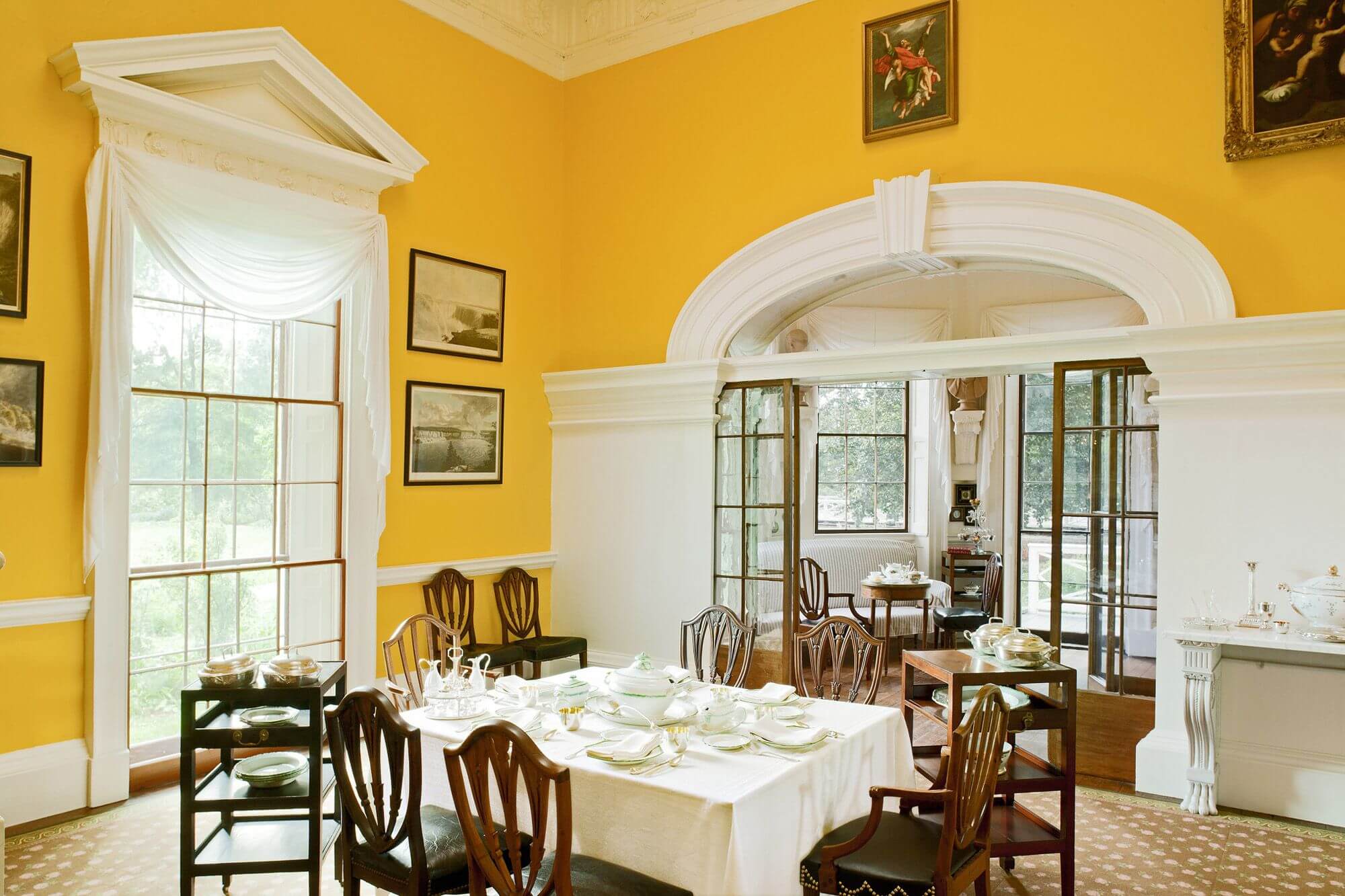 Source: hearstapps.com
Getting a yellow color is common nowadays and it makes the home appear bright and also it reflects light. Yellow stands for intelligence and so the one living in usually tend to be intelligent and also it stimulates imagination which means that the people residing in house colored in yellow seems to be more imaginative. The color seems to be positive and usually, the one living inside seems to be friendlier and also the house looks clear as well. The color seems to contrast with both white as well as blue color.
8) Brown: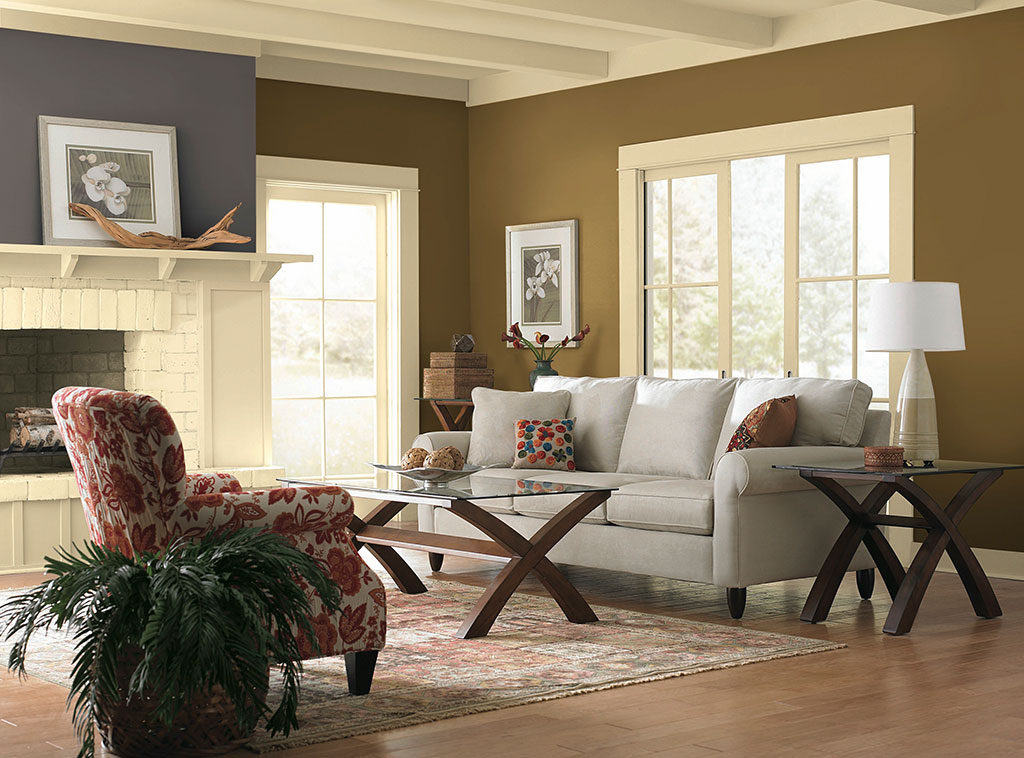 Source: dutchboy.com
Brown seems to be an earthy color which keeps the home neutral and with this color on you would be less likely have negative thoughts in your mind way too much and it also maintains the atmosphere of the house. You can have this in your living room and it looks amazing if you would contrast the color with white color or even beige color seems to look amazing with brown color.
9) White: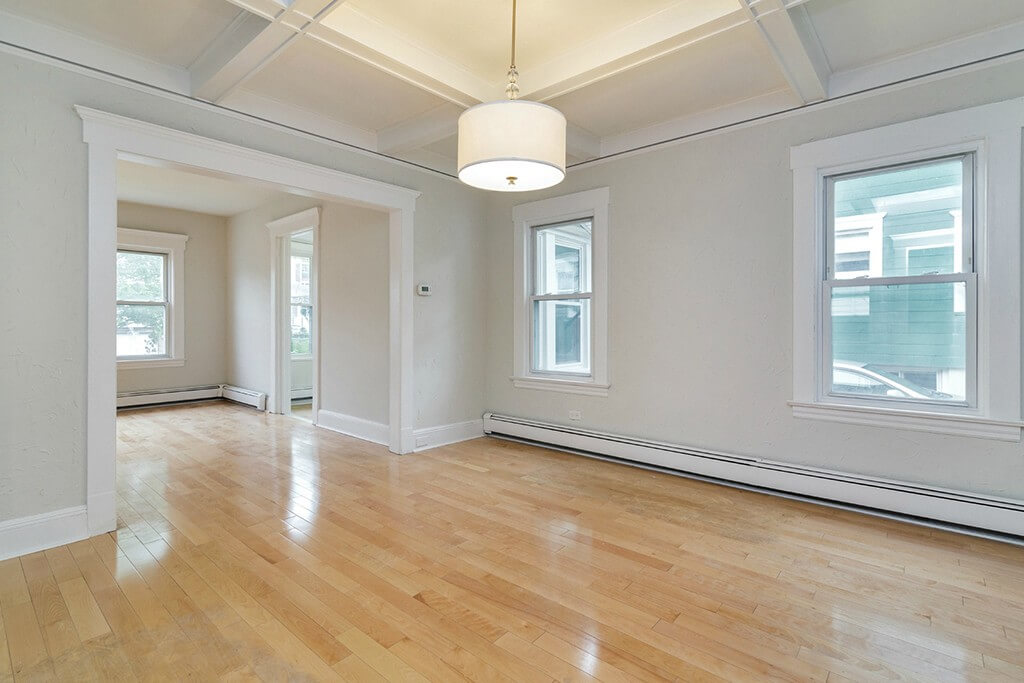 Source: whiteriverpainting.com.au
Nothing can actually beat the beauty of the color white and the best thing about the color is that it can look good with every color. The color itself seems to be pure and would fill your space with positive energy and would fill every soul with the thought of independence.
10) Black And White: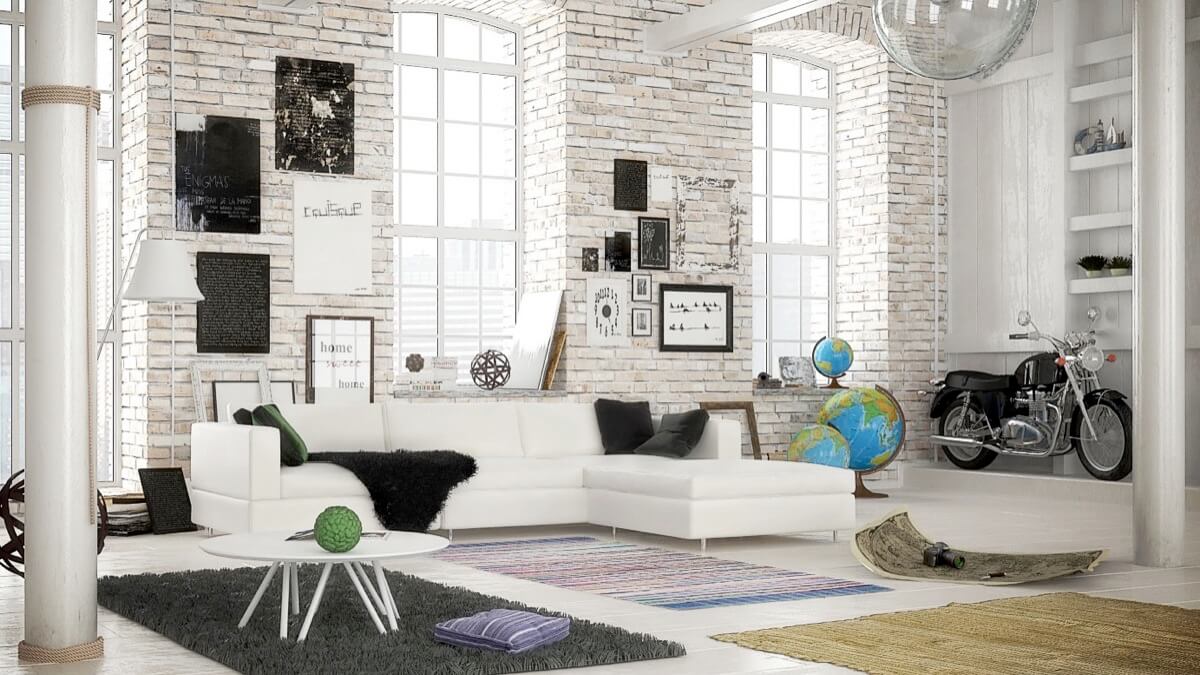 Source: designing.com
This color combination is evergreen and is said to be one of the most used color combinations and here black stands for strength and white stands for peace and together these colors make you strong as well as a sober person and would also keep the atmosphere of the house stable.
You can have the walls painted in white color and have things around it in black color and the combination would look dead drop gorgeous and you would surely get many compliments for choosing this color combination for your house.
These were few of the colors and their meanings which you need to check out before choosing colors for your home and also you can check out more at Architectures ideas.