How To Get Your Swimming Pool Ready For Summer 2019?
431 views
Summer is about to set its feet. Everyone will try to cool themselves in water. And what could be better than having a pool in the house. But if you do not own a swimming pool an Intex pool can solve this problem for you. You can easily install it in your backyard and make fun as much as you want. And if you don't know how to swim, you can hire private swimming coaches to teach you swimming.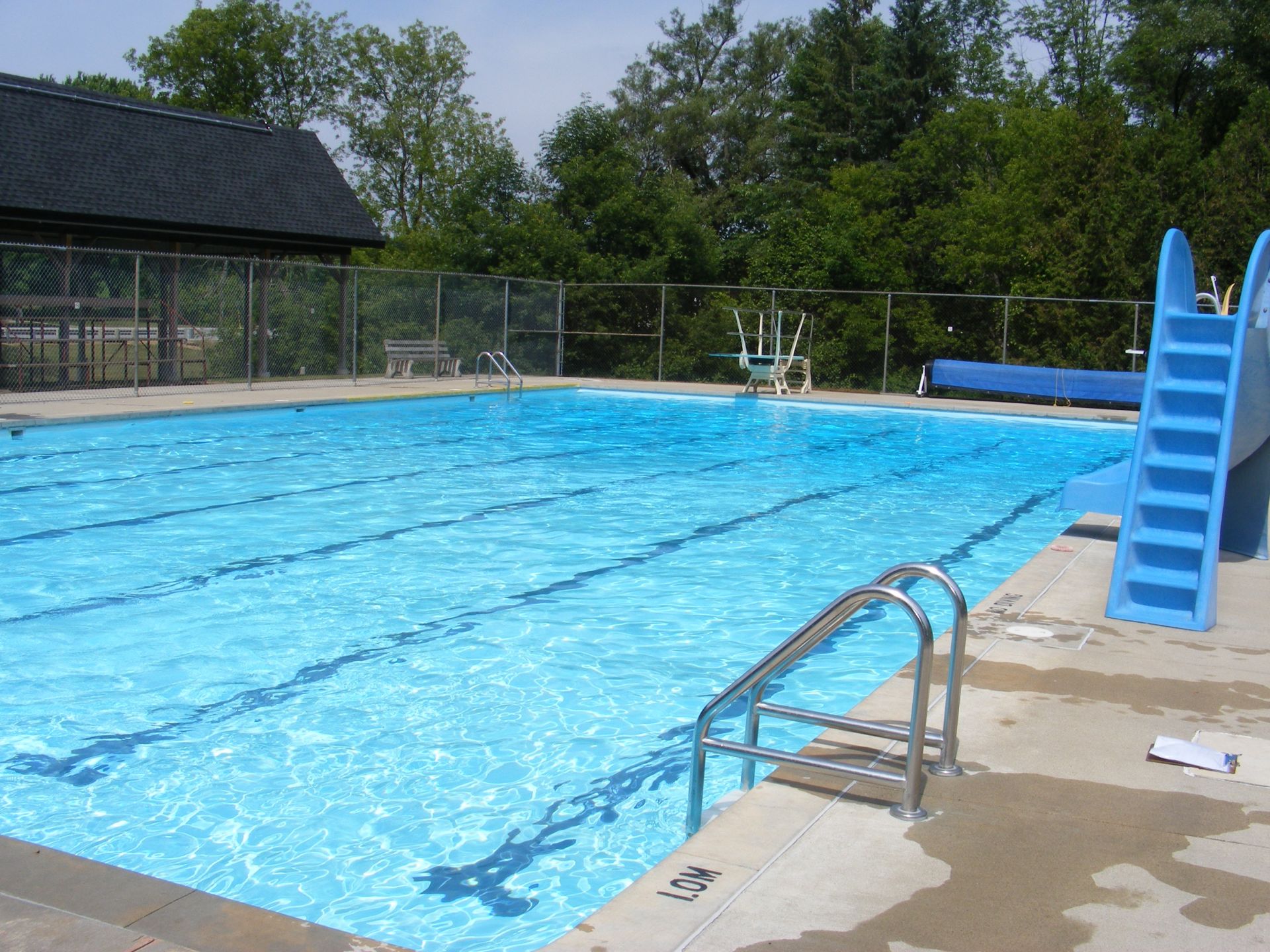 Source : town.southbruce.on.ca
It says about swimming that "You are only one swim away from a good mood". Swimming is exceptionally beneficial for physical and mental health. It helps to fight against a backache, joint pain, anxiety and depression. Swimming can also improve the posture of the body. It is a fact that one hour of swimming session burns up to 500 calories, now you can easily figure out how swimming helps in weight loss.
During winter most of us like to be in contact with water in the bathtub to take long hot showers. But as soon as it starts summer we want to hit the pool. So it is important to prepare you pools for the upcoming summers 2019. Here we will specifically talk about Intex pools (above ground). Setting up an average size of Intex pool about 15''x 35'' can take a full day including filling up the water in the pool.
For water, treatment purposes use this tcca tablet.
Follow these easy steps before setting up Intex pool
Size of Intex Pool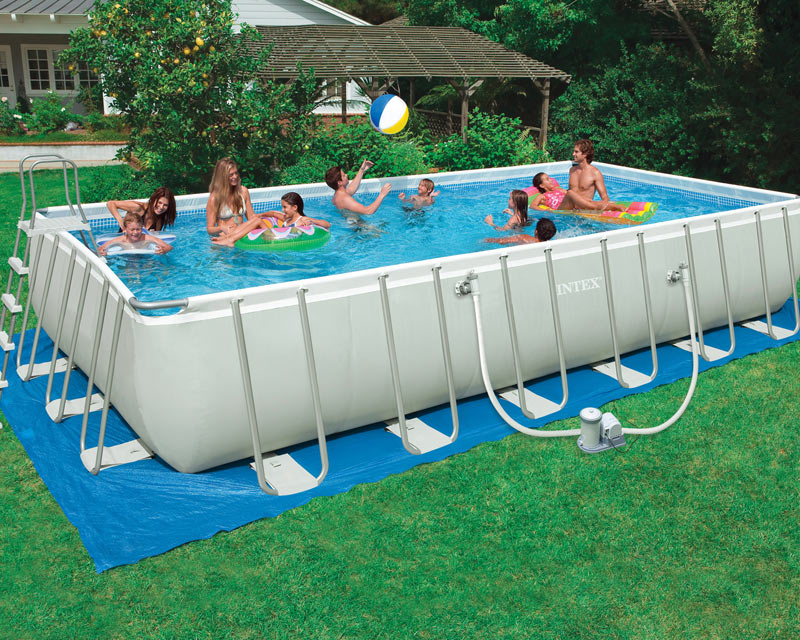 Source : foxabovegroundpools.com
Sensibly choose the Intex pool according to your need and available space to set up the pool. If you own kids then avoid purchasing monster sized Intex pools for safety reasons as they are deeper.

Proper Place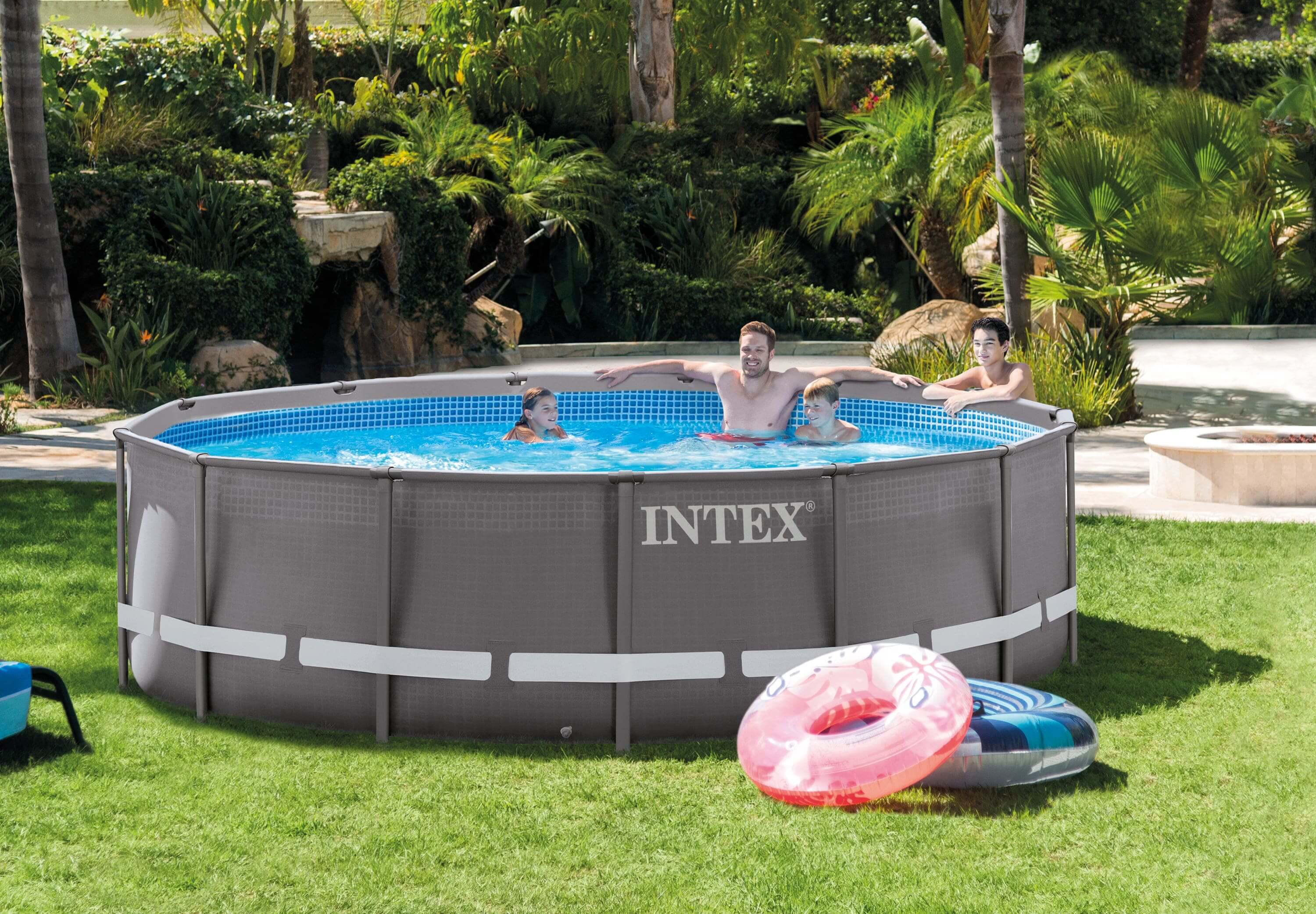 Source : poolcleanerblog.com
Do not set up the pool under the tree because falling leaves or birds can let loose their droppings in the water to make it dirty. Obviously trees provide shade from the scorching sun in summer but you just cannot afford to waste tones of gallons of water every now and then. Or keep busy in skimming the pool to clean the fallen leaves.
Clean and Leveled Ground
Source : i.imgur.com
To set up an Intex pool it is important to choose even level location. Because of the uneven place, the pool may sag to the one side due to the flow of water to one side. Clean the area from any rocks, debris, sharp twigs as they can puncture the lining of the floor of the pool.
Inflating the pool ring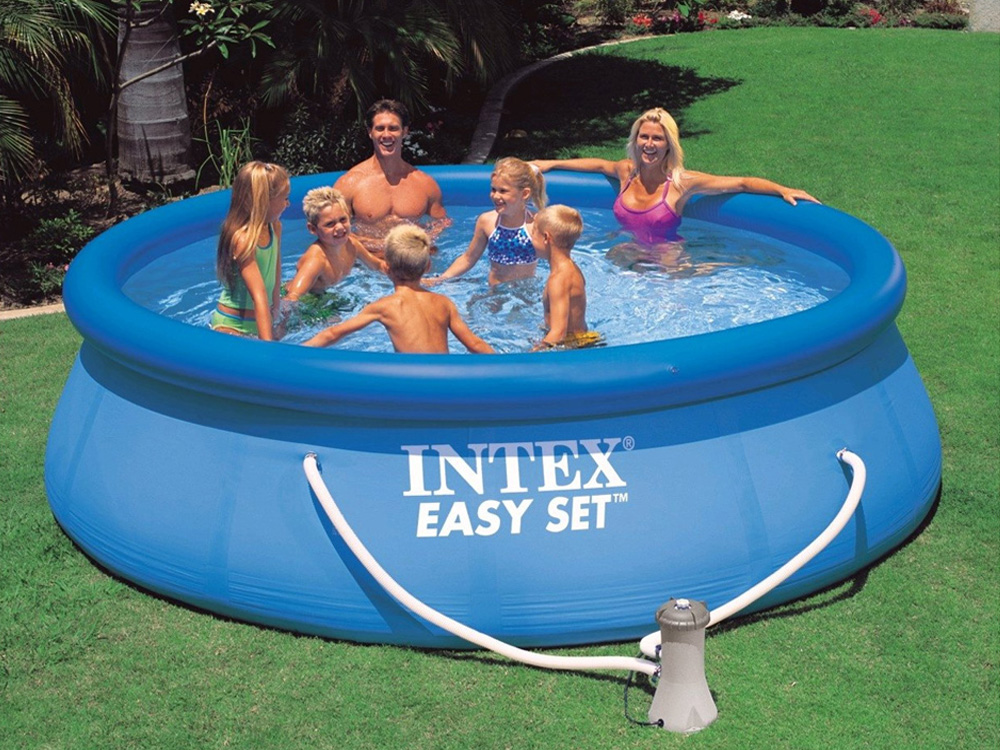 Source : funfantastic.com
Use an air compressor to inflate the ring. A well-inflated ring should be firm but not very hard to touch. In summer heat air flow inside pool expands. So an over-inflated pool ring may prone to burst and damage the pool completely.
Why Use Vacuum for Intex Pools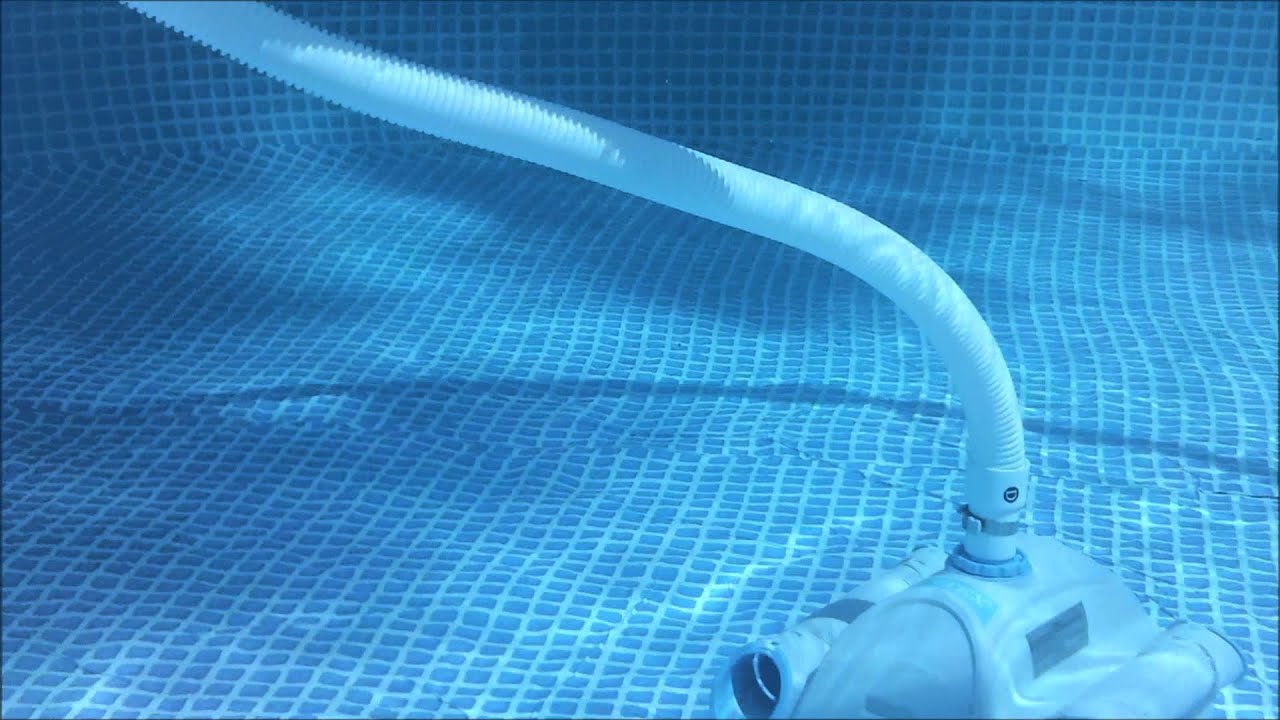 Source : i.ytimg.com
As we all know swimming is a constructive and healthy activity. But in the case of the unhygienic condition of water in the pool can create health issues. Pool water can gather dirt, debris, algae or pollens from surrounding and become cloudy. The average size of 12''x30'' of Intex pool can hold 1718 gallons of water in it. Once or twice in a season you can change the water of Intex pool, but you cannot waste water every now and then, so how to resolve this problem. Or changing of water of Intex pool depends upon usage and condition or water. For example if you had a kids pool party then definitely water should be changed immediately. If your pool is being used occasionally then you can vacuum the Intex pool to keep the water crystal clear.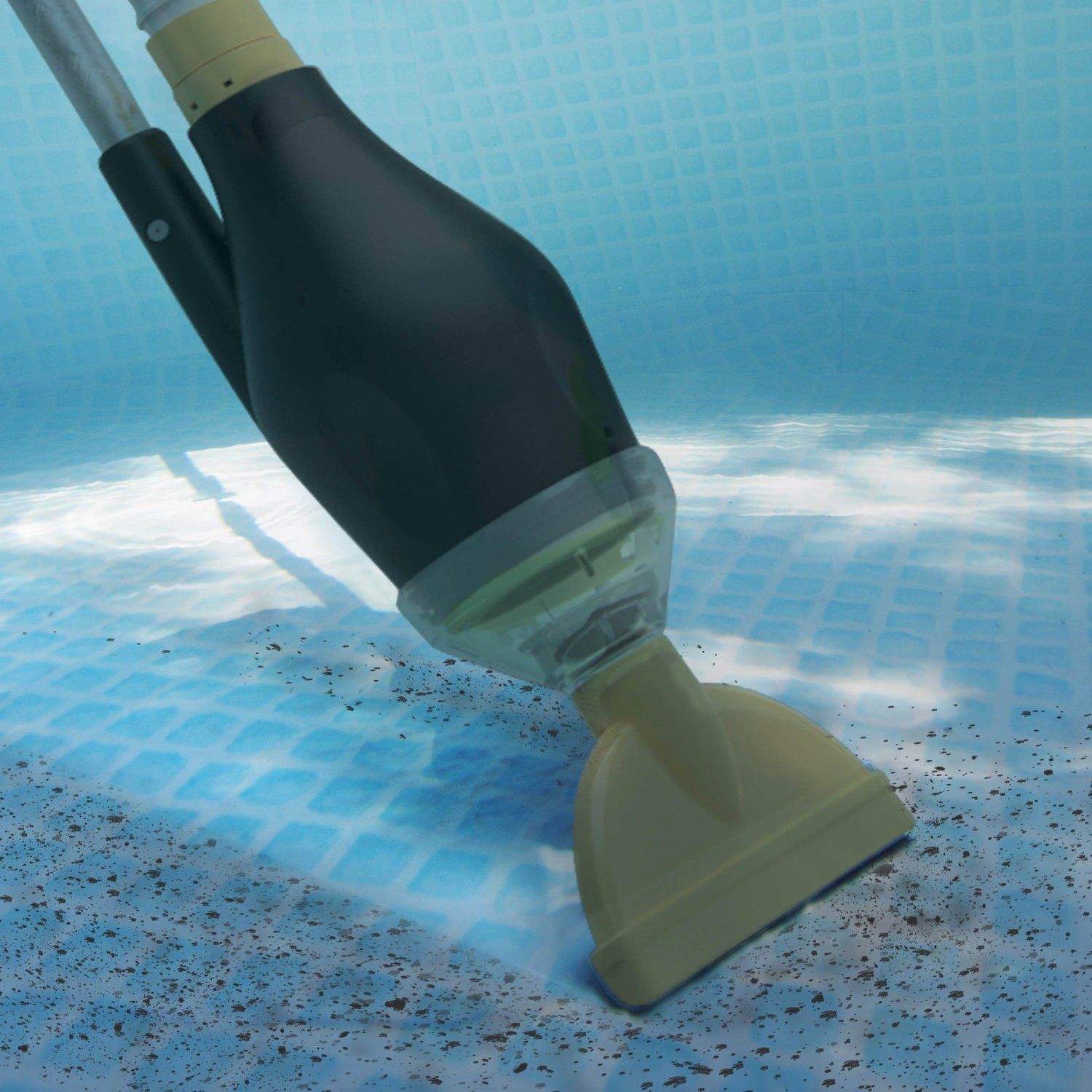 Source : i.pinimg.com
Vacuum for Intex pools is auto-cleaner which helps to filter pool water especially used for above ground pools. Maintenance of Intex pool can be a challenging task but a vacuum for Intex pools get this job done for you. While using the vacuums for Intex pools keep your hands steady and try not to disturb the layer of debris and dirt settle on the floor of the pool. That's how it will catch the dirt efficiently. There are lots of vacuum models available in the market. But before buying keep a few factors in consideration to get the best gadget to prepare your pool for the upcoming summer.

1.Lightweight
2.Small in size
3.Less noisy
4.Long hose attachment
5.Budget-friendly
How to prepare your Swimming Pool to Enjoy Summer 2019
Get ready to welcome the summer and pool parties. You can enjoy time with your families and loved ones in the pool. But before that make sure you are well prepared and water in your pool is safe for all these activities.
Chemicals used to clean pool water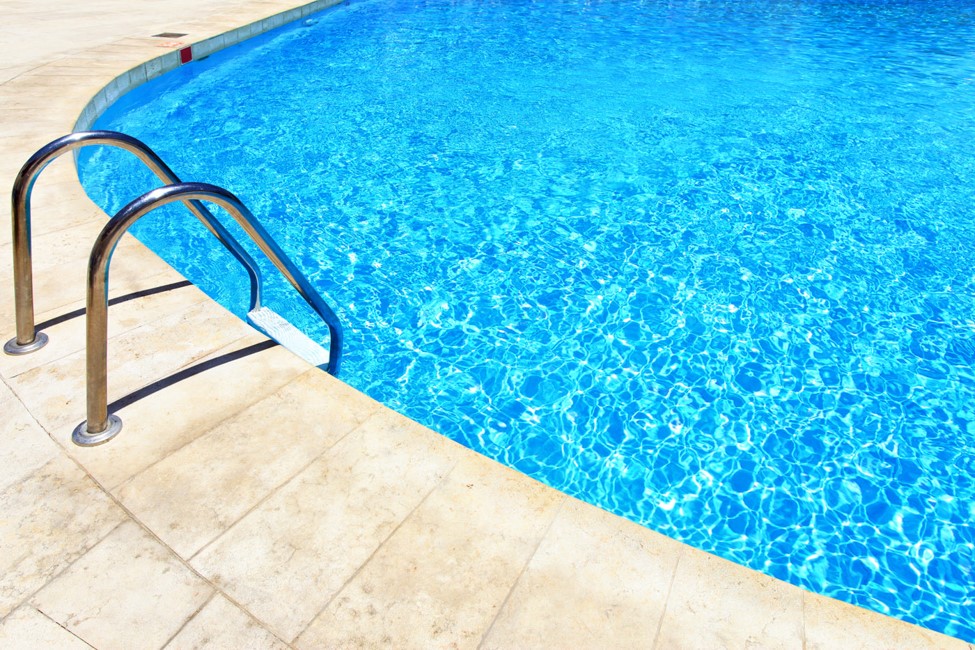 Source : skimking.com
– TriChlor
– DiChlor
– Bromine
– Calcium Hypochlorite
– Chlorine Free Shock.
To keep water clean make sure that you keep the level of the chemical within range because too much chlorine, alkali or pH level make the water cloudy. Algae can grow easily in stagnant water. Check the flow of water to retain circulation of water at an appropriate rate. Pool pump should be used for 8 hours on an average to keep water clean.
For the first time use of Intex pool, treating the pool water with hydrogen peroxide would be more than enough. Fill the pool with chlorinated water and shock per gallon of water with 1 cup of hydrogen peroxide. After few weeks use 1 stabilized chlorine tablet into the water until it dissolves completely.
Tools you need to clean the pool water for everyday use: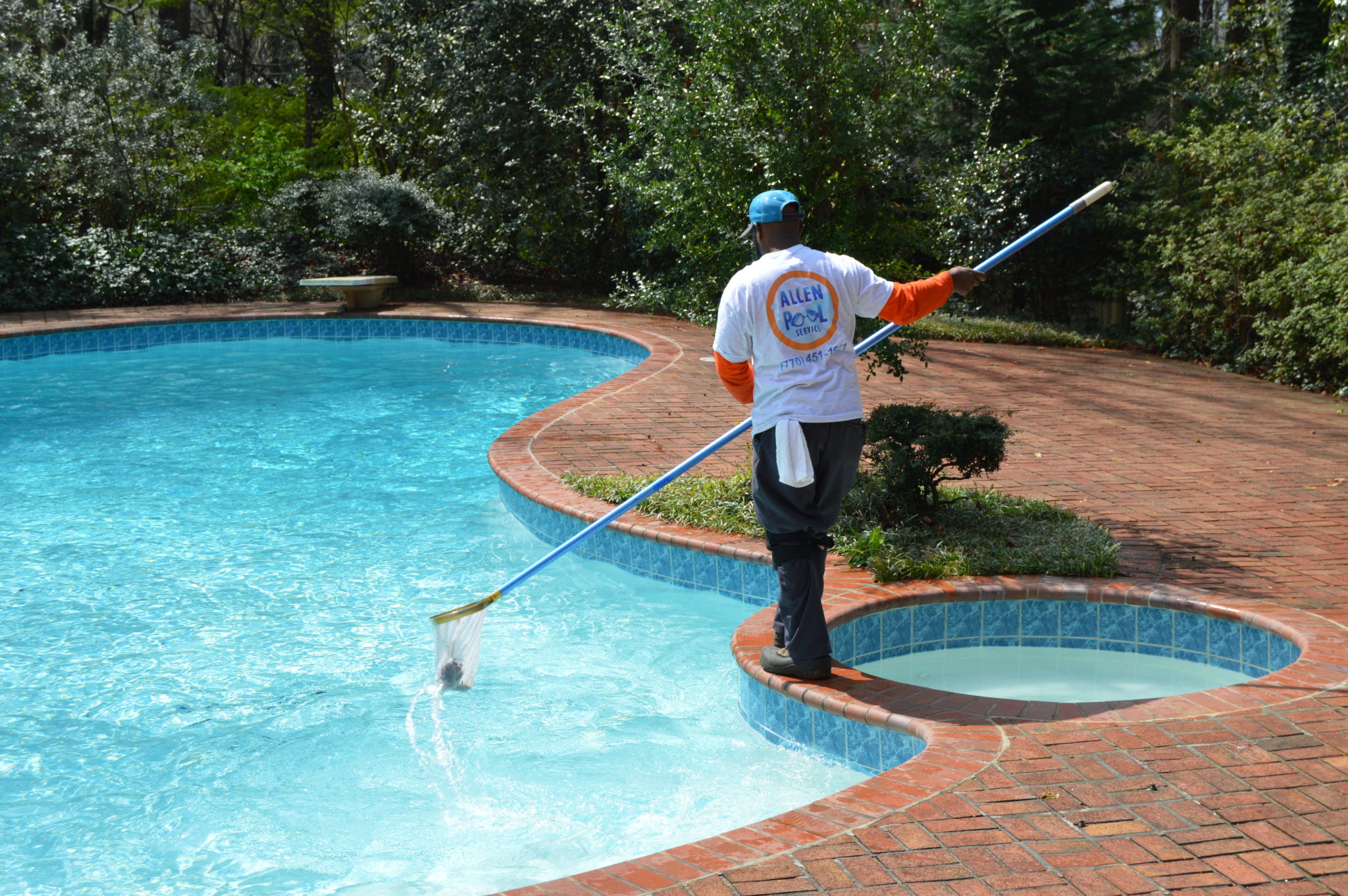 Source : allenpoolatlanta.com
– Vacuum for the above ground pool.
– A skimmer.
– Floating chlorine tablet dispenser.
– pH and chlorine test kit.
– Get a pool cover to keep the water clean.

Note: (Make sure to completely remove pool cover before swimming)
How to store Intex Pool?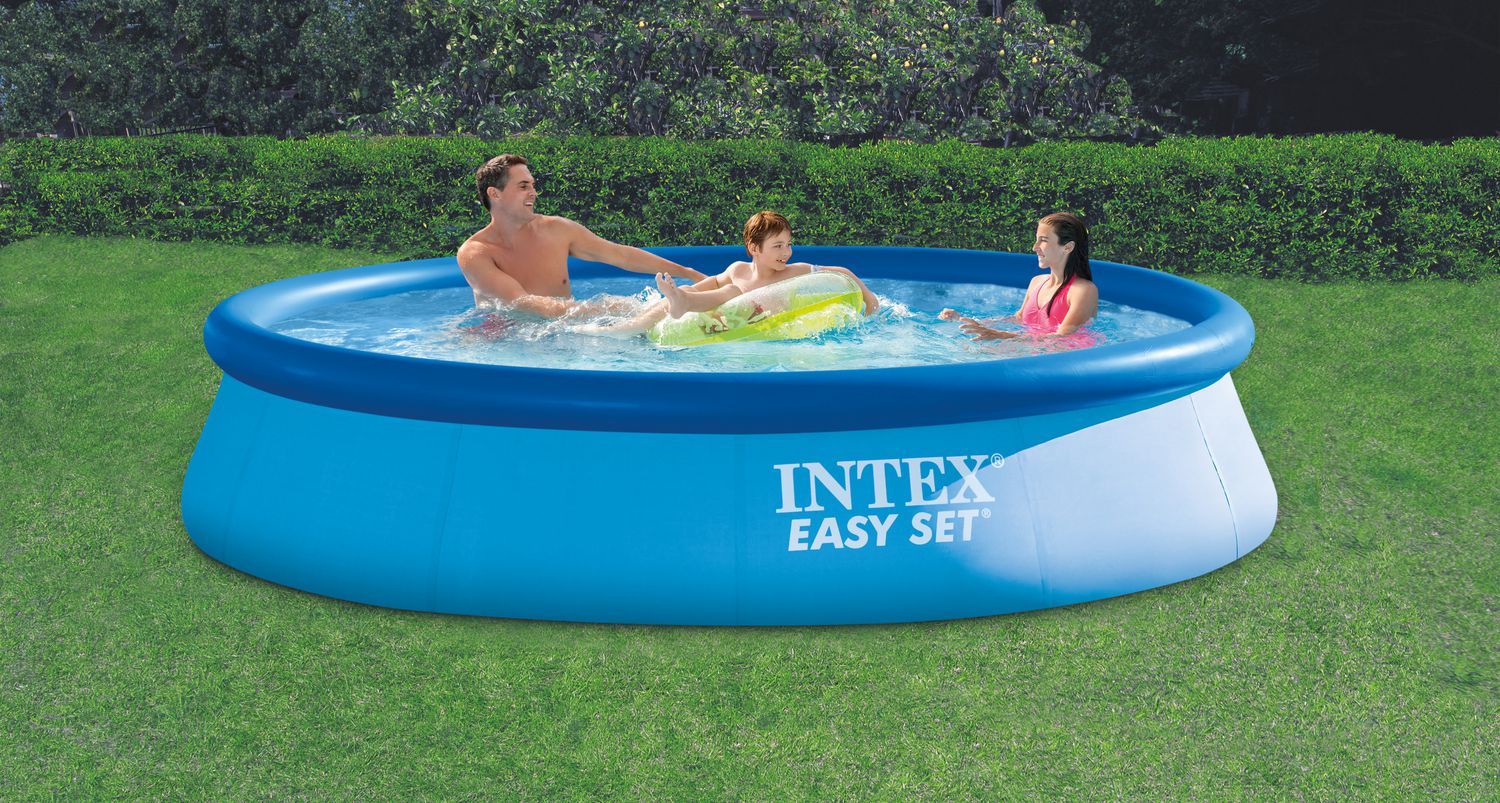 Source : i5.walmartimages.ca
When summer season will get over, it is advisable to drain the Intex pool and store it properly. Before draining detach all the power sources. Drain it and clean and set the pool aside to let it air dry for 2 to 3 hours. Then deflate the ring and sprinkle some talcum powder to avoid any sticking to plastic layers to each other. Fold it properly in form of a square and put the accessories and manual of the Intex pool in a bag by marking over it by name of Intex pool.
And wait until next summer to come and enjoy the swimming again.
Happy Swimming!