Best Ways How To Clean Kitchen Cabinets
103 views
Cabinets are the main point of every kitchen for sure which needs to be cleaned for sure and they are very much used on a regular basis which is true and that is the reason cabinets always get fingerprints, watermarks, food spots and there are many specks of dust as well as dirt marks which can be really tough and they always go with time and become stronger and all these marks definitely doesn't look good and would eventually make your kitchen look ugly as well as dirty which no one wants for sure.
Fortunately, cleanliness in one such which can help you and the following cleanliness you would be able to maintain the beauty of your kitchen and in this way your kitchen would be more hygienic and so fewer germs would be spread from the kitchen. If you are wondering about how to clean kitchen cabinets then here are some best ways listed below which you need to try and get good results as well and lastly you would be able to have a clean kitchen which is a great thing for sure:
1) How To Clean Painted Cabinets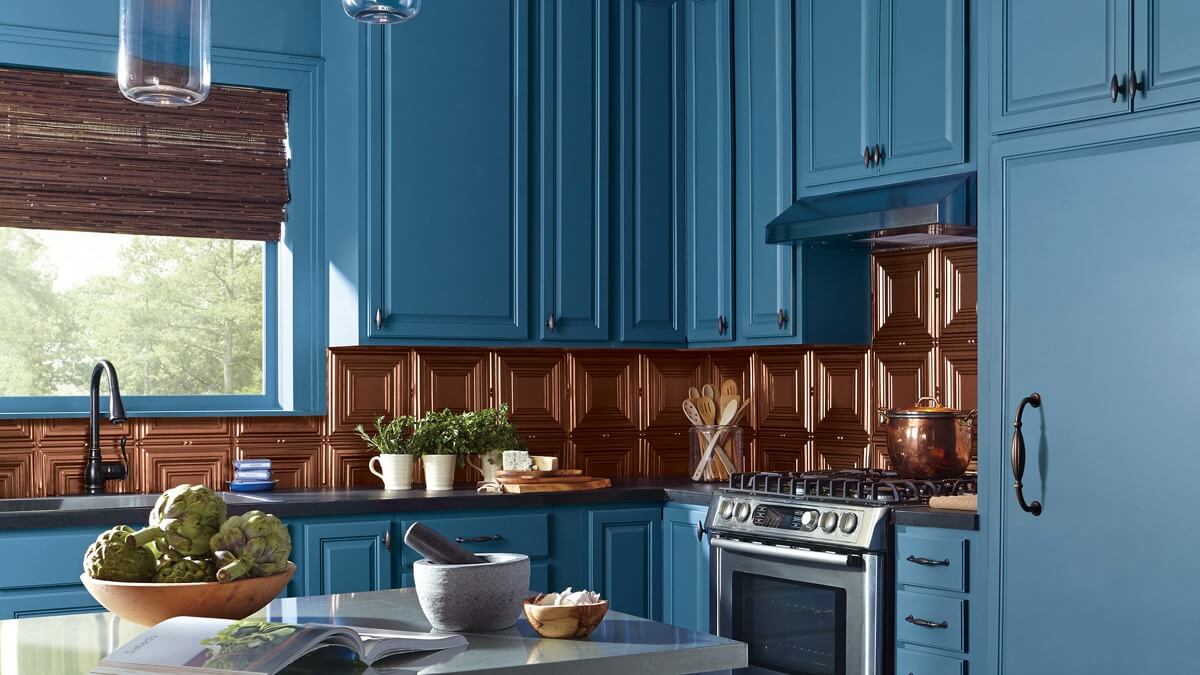 Source: scene7.com
Painted kitchens seem to be the most common kind of kitchen that is there around the world and people who love changing of experimenting with the kitchen look mostly go for paints and in this way they can change the whole attire of the kitchen by just changing the color of the paint and this seems to be budget friendly as well.
If the paints start chipping off then you can definitely repaint it and in this case, nothing would help and I case of grease marks you can clean the mark with some diluted ammonia with a damp cloth. Here for everyday tough marks, you can apply a thick paste of baking soda with water on to the stain and then after a while, you would have to clean it up with the damp cloth that's it and your painted kitchen would remain clean and beautiful for a long period of time.
Also Read:- Trendy Kitchen Pantry Cupboard Ideas & Designs
2) How To Clean Wood Cabinets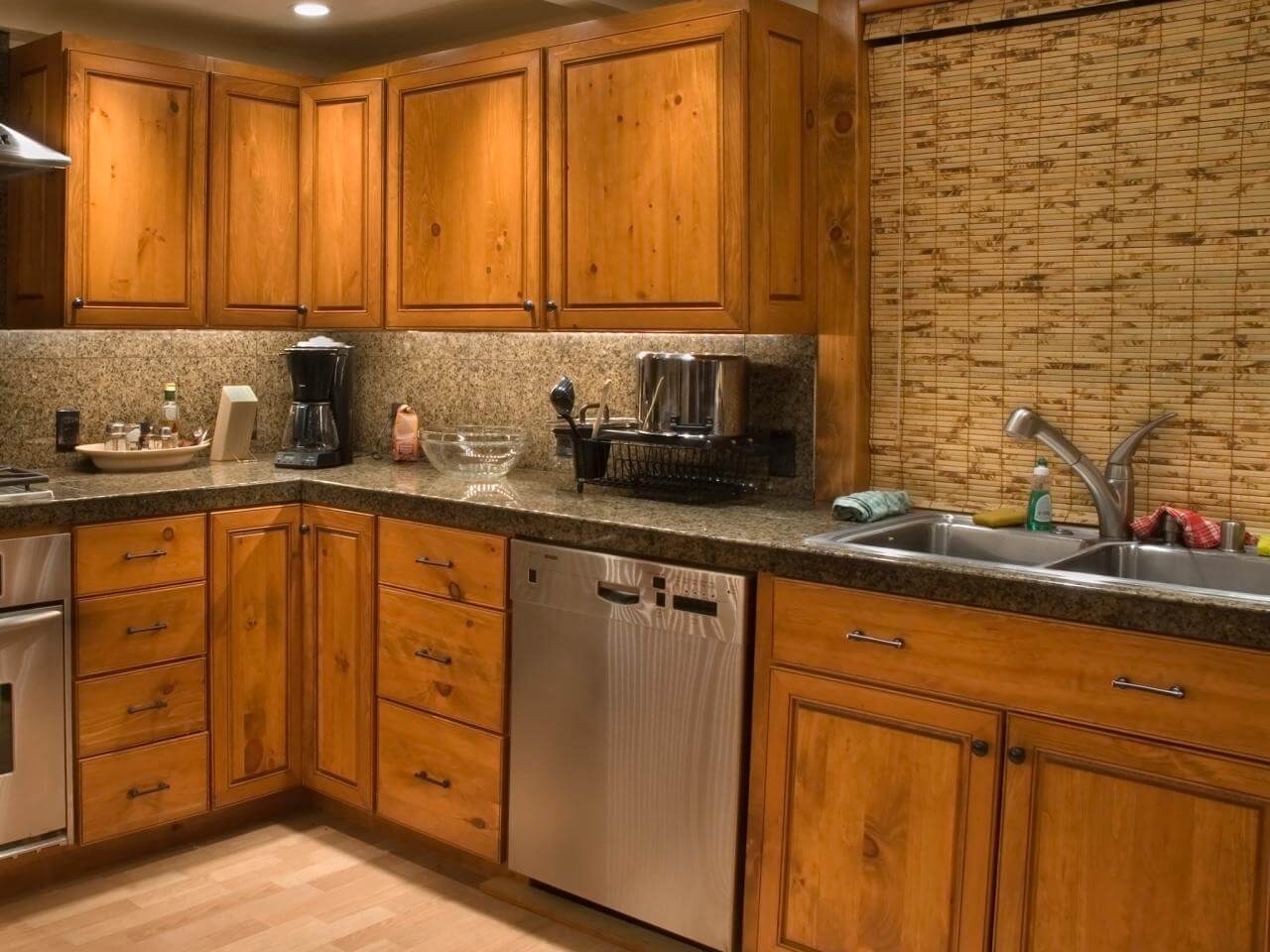 Source: hgtvhome.sndimg.com
Wooden cabinets are loved by many and they look too classy and elegant at the same time and people who are passionate about the beauty of interior get this type of kitchen finishes mostly. There are different finishes available when you work with wooden and different finishes show up different looks of the kitchen and wooden cabinet tends to get dull with time which doesn't look too good for sure and to make it shiny over again you can clean the cabinet with oil-based soap and this would also shine the wooden cabinet.
Make sure you do not wet the wood as it can damage the wood rather you should always go with damp cloth and in this way your wooden cabinet would look like new and for this you don't have to spend any money which is a great thing and also this would make sure that the wood stays up for a long period of time. here are some of the best kitchen wall decor ideas that you need to check out and as well as try out for sure.
3) How To Clean Laminate Cabinets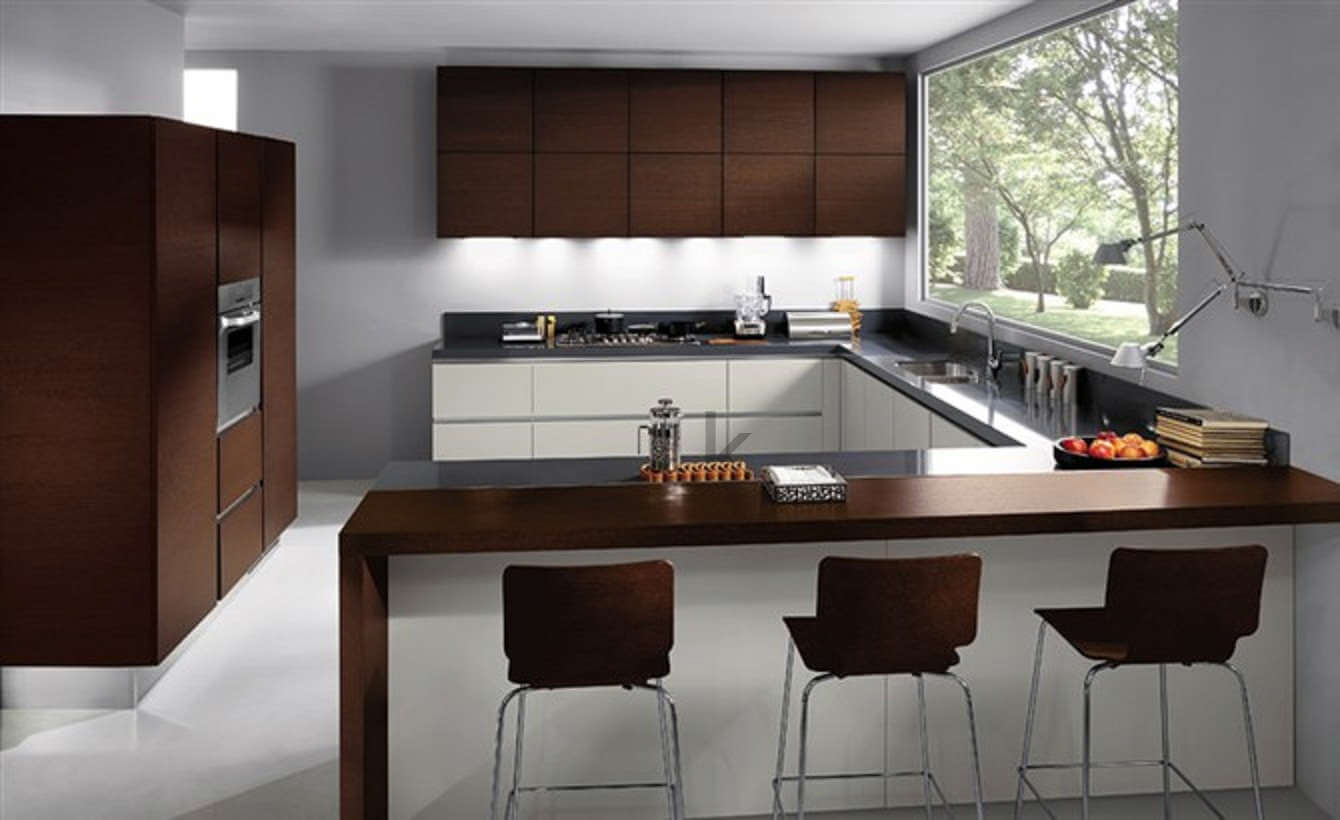 Source: creativecakefactory.com
This seems to be the most convenient material for your kitchen because this material is very easy to maintain and also can be cleaned easily which is a great thing here. You can clean your laminated cabinet on a daily basis with the ordinary cleaning wipe or at times you can even use diluted vinegar spray to clean the cabinet and then you can wipe off the cabinet with a damp cloth.
Here you can even prepare your very own baking soda cleaner by mixing a tablespoon baking soda with some water and apply the paste at the stain and leave it on for some minutes and after that, you can wipe everything off with some damp cloth that's it. You should always use a soft cloth for wiping off and you should never use any scrubbing material here as that can destroy your lamination and can make your kitchen look ugly at the same time which no one wants for sure and you can even use soft erasers at times to clean the space up.
4) How To Clean Glass Cabinets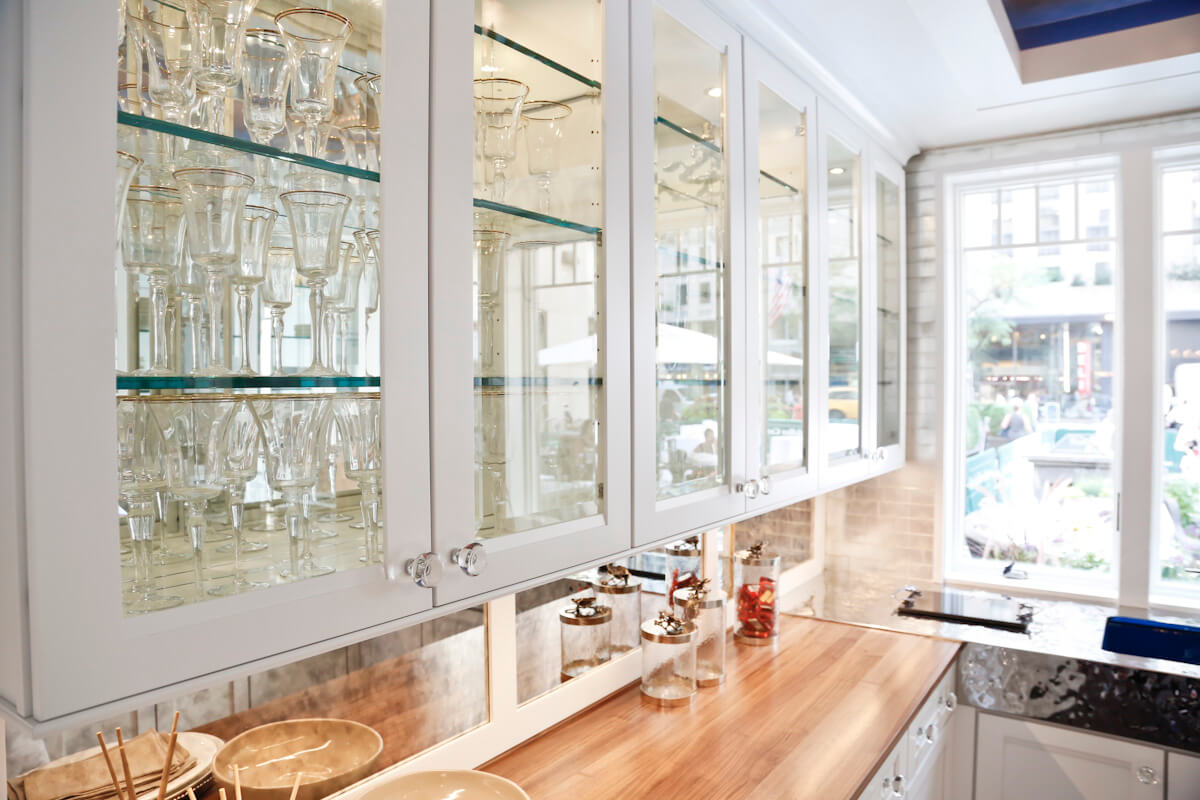 Source: fossilbrewing.com
Glass cabinets are also among common choices and no cabinet is entirely made up of glasses as the framing always remains of some other material such as steel, wood or even laminate but focusing on the cleanliness of the glass in particular, you would feel that glass is the easiest material to clean up but at the same time you need to make it sure that you do not go for cleaning agents that harm or destroy the material glass.
Glasses get fingerprints easily which you need to take care about and to clean those tough fingerprints you would have to wipe off the glass once with a liquid soap soaked cloth and then with a clean damp cloth to clean the glass completely. Make sure you never go with oil based cleaner or vinegar here as these things hard the glass and also tend to leave unwanted marks behind which no one wants after cleanliness and also baking soda or vinegar can make the glass condition worse and also affect the longevity of the material at the same time.
The minimal cleaning of the kitchen should be done on a regular basis and you need to do a deep cleaning at least once every week or even twice in every 10 days would be better.
These were how to clean kitchen cabinets on your own in order to keep the kitchen beautiful as well as clean and also you can know more such things at Architectures ideas.