How To Use LED Lighting To Enhance The Interior Of Your Home
959 views
Decorating interior of the home is really important because people would judge you on the basis of how your house looks and moreover, a well decorated home is loved by all and unmanaged messy home doesn't even sooth the one living inside.
There are many ways to get the home decorated as there are endless decorative available in the market using which you can decorate your home as desired but lights are something that seems to be the most essential part of the house and the best thing is that you can use LED lights to decorate your home as well. If you want to renovate your home in the modern style than you will find the best interior lighting guide to modernise your home.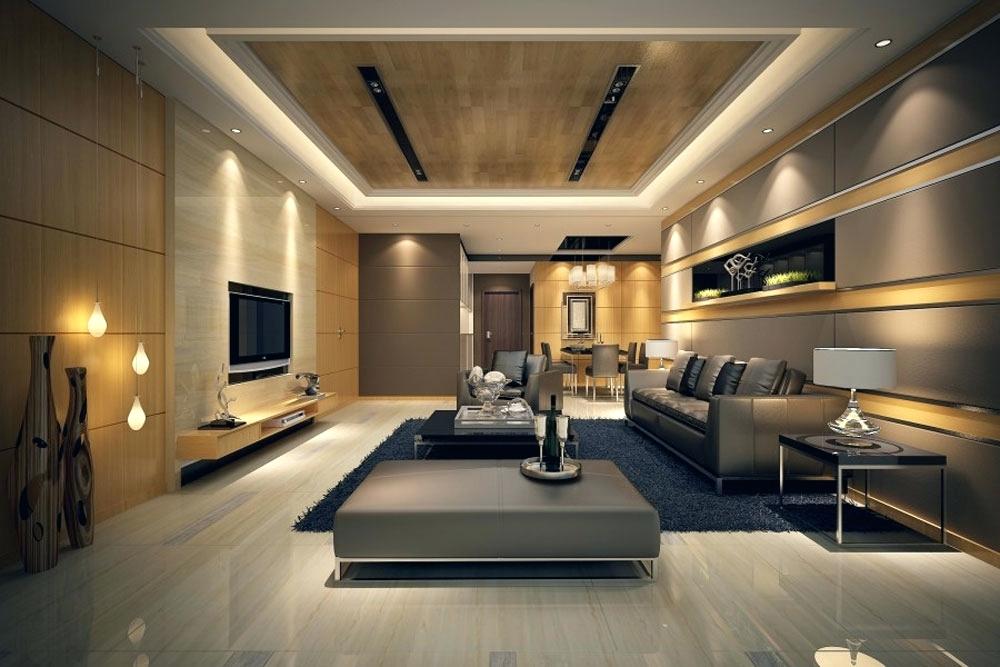 Source: nativeasthma.org
So if you are wondering about some ideas of LED light decoration then here some of the most innovative LED lighting that you need to check out for your home and the best thing is that they would serve you in two ways one is as lights and another is as decorative.
Modern LED Ceiling Lights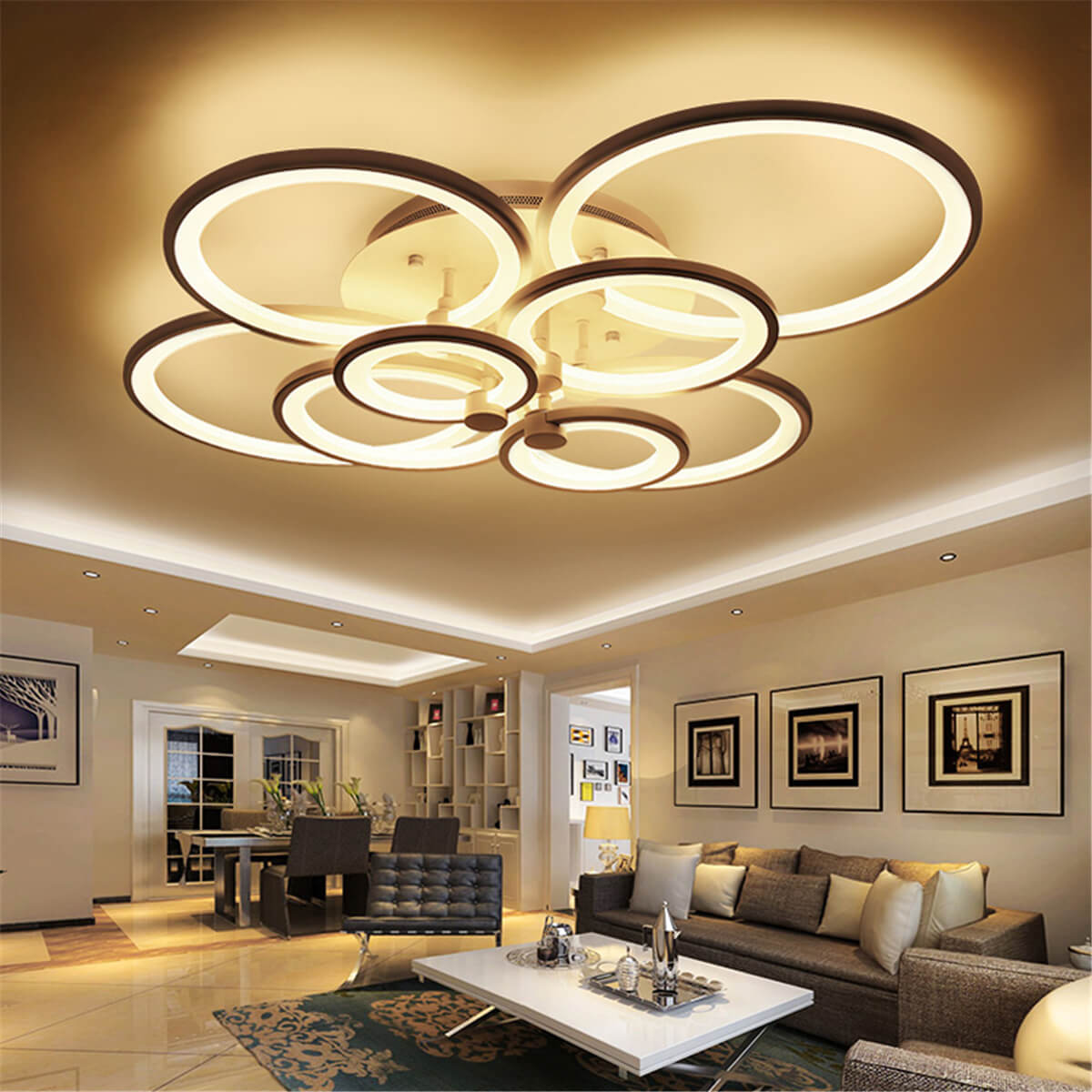 Source: channypicture.com
Here you would have to get LED lights attached on the ceiling and this would work as a basic light as well as decorative item as well. Here is a small twist, here you would have to get the LED lights design attached on the ceiling in such a way that it forms out a pattern and this kind of décor seems amazing in living as well as in bedroom. You can even get your hands of different colors of LED lights and make the space look even more beautiful and at the same time these lights would serve the purpose of lighting your home.
LED Lights On The Staircase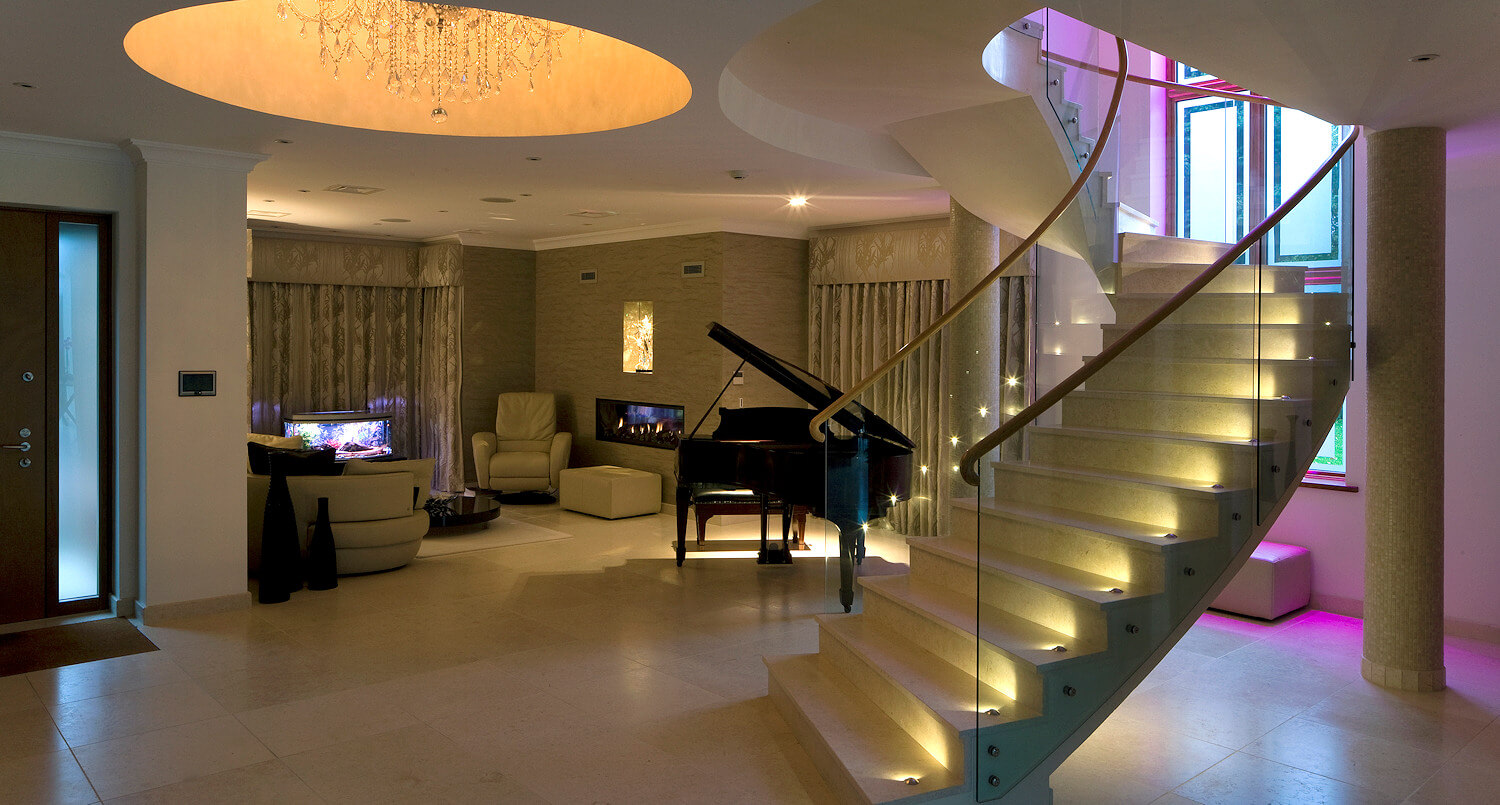 Source: brilliantlighting.co.uk
Do you often feel difficulty in getting upstairs while switching all your main lights off? If your answer is yes then this kind of light décor is perfect for you and it is said to be one of the best modern lighting ideas that you can check out. Here you would have to get small colorful dim LED lights on the sides of each staircase and you can get the LEDs in star shape as it looks absolutely stunning.
You can basically switch them on all the time and being dim lights they would not even bother your eyes and also they don't consume too much of electricity and lastly they look best while other lights of the space are turned off.
Also Read:- Excellent Ideas For LED Lighting In The Home
LED Lights In Each Shelve Of The Room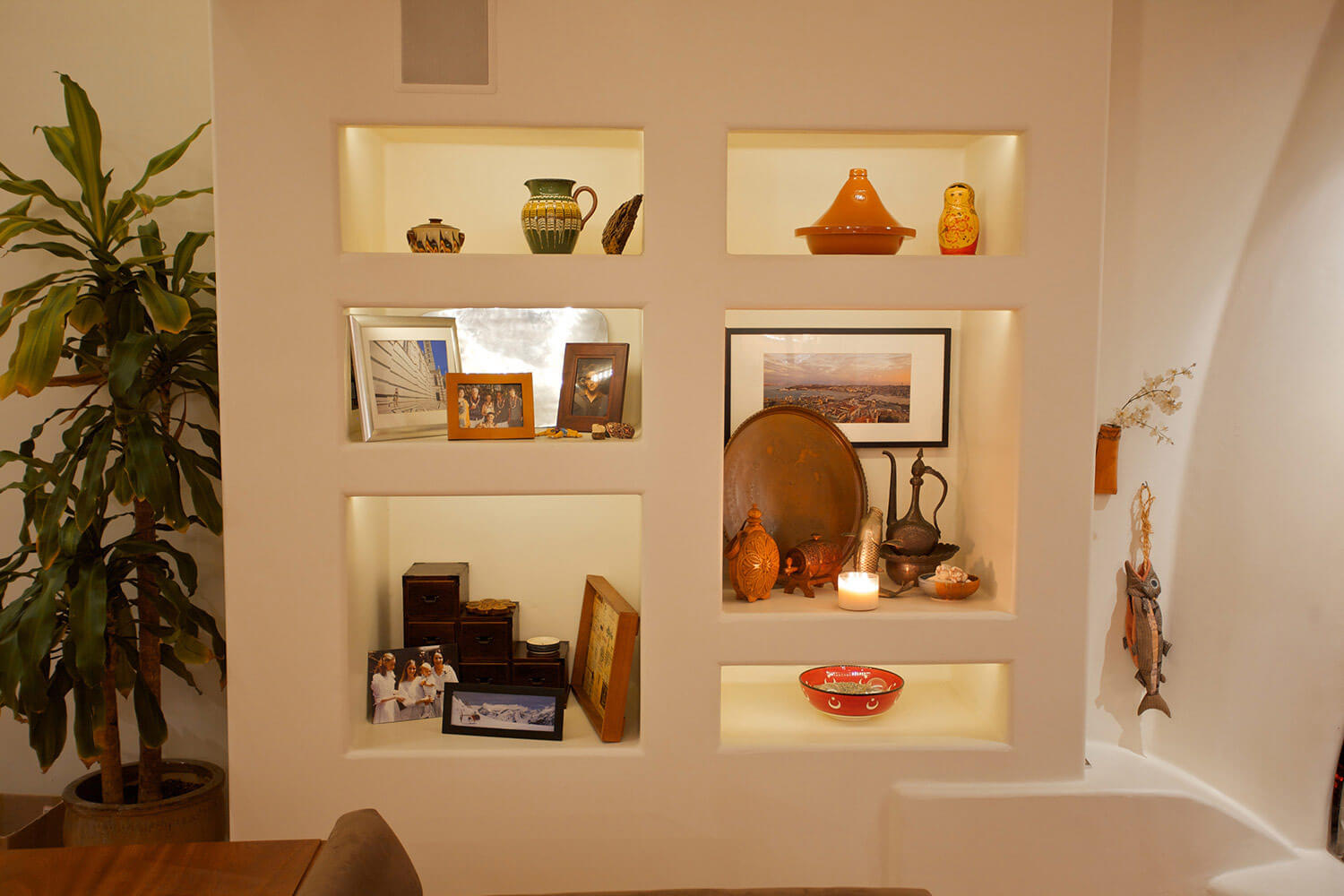 Source: diodeled.com
This seems to be the best Contemporary Lighting décor that you can have in your home. every room has got some shelves for sure and here you need to set LED lights in those shelves and while you choose LED lights make sure to choose brighter lights and all the LED needs to be in white color only as the color white goes well with every color so no matter what the color of your walls are the light would look great.
Here you don't have to get any additional lights in the room except those shelves lights as they would be enough to lighten your entire room and these lights can be installed in each and every room of the house and the selves can be used to keep things as well.
Drop Pendant Lighting

 For Kitchen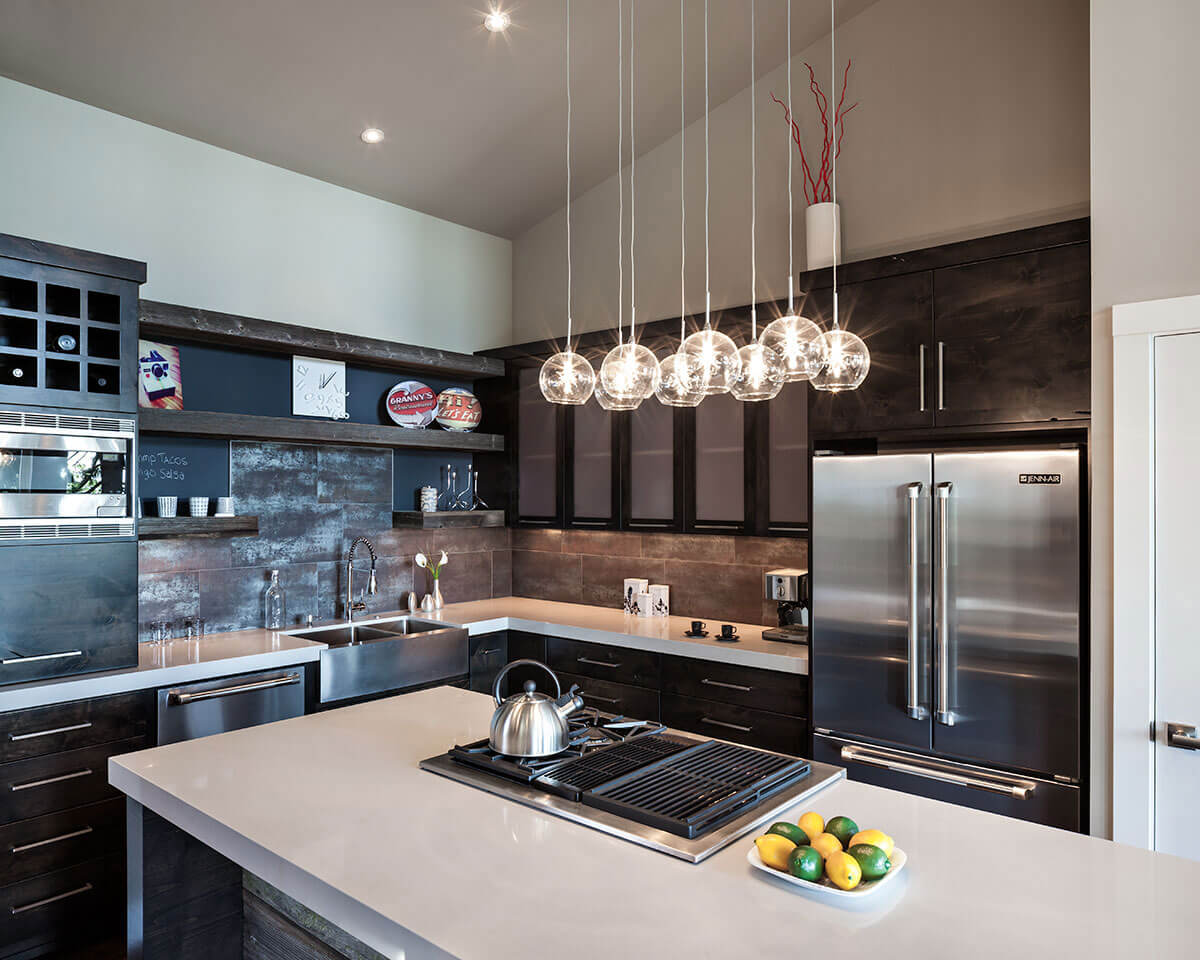 Source: designing.com
 This kind of modern pendant lights décor seems to be best for kitchen cum dining space and it is especially good for the attached dining space. Here you would see that pendant shaped LED lights are being hung above the long dining table with the help of either iron rod or iron chain and the LED light itself looks so stunning that you would hardly be able to move your eyes apart from that.
Make sure to get your hands on bright lights as these would serve as the main lights as well and the reason being the lights hung just above the dining table is that it could provide with enough lights while you have food. Here you would have to get white LED lights as they seems to be the brightest of all and would make the brighter as well which is amazing for sure.
Mirror LED Lights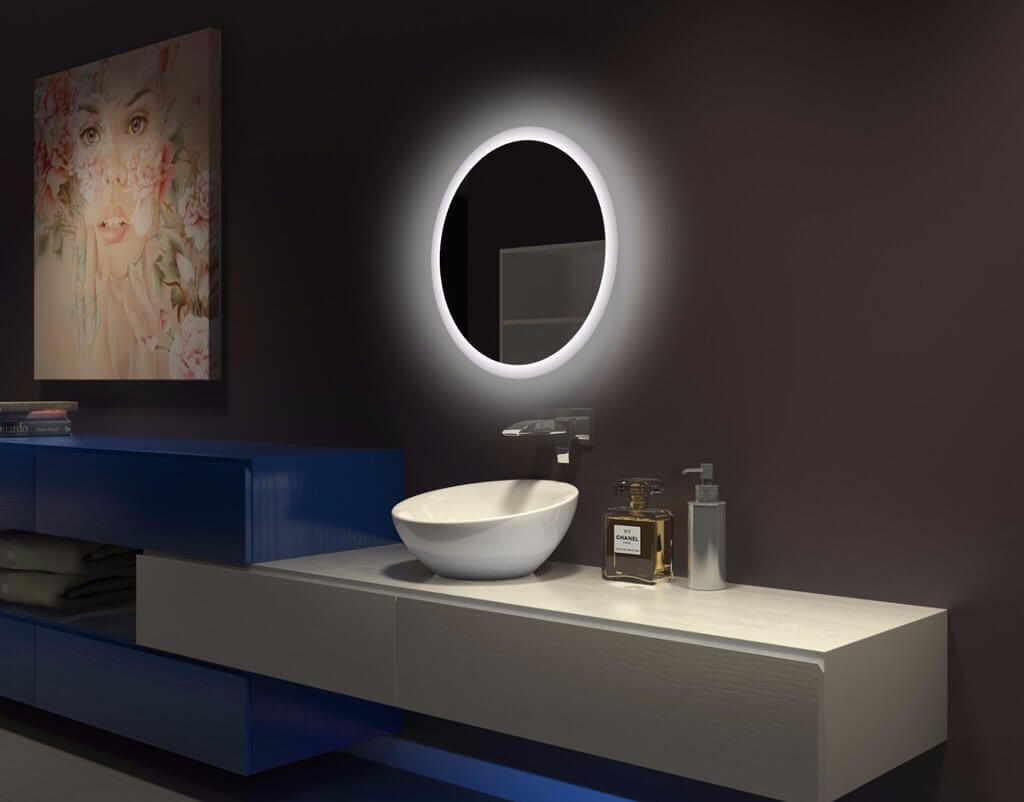 Source: thelighthousegallery.com
These kind of LED lights are specially beneficial for those who love doing their makeup in front of the dressing table mirror and it is for sure we often face darkness while we try to look in to the mirror because the normal room lights fail to lighten the mirror area and so you need mirror LED lights for yourself.
Here you would see several bright small LED lights around the mirror and mostly they are of either white or yellow color and make sure you choose the white one as it appears brighter than all. These lights not only make the room look good but also make sure that you can see or do your makeup well in front of the mirror.
LED Lights On The Floor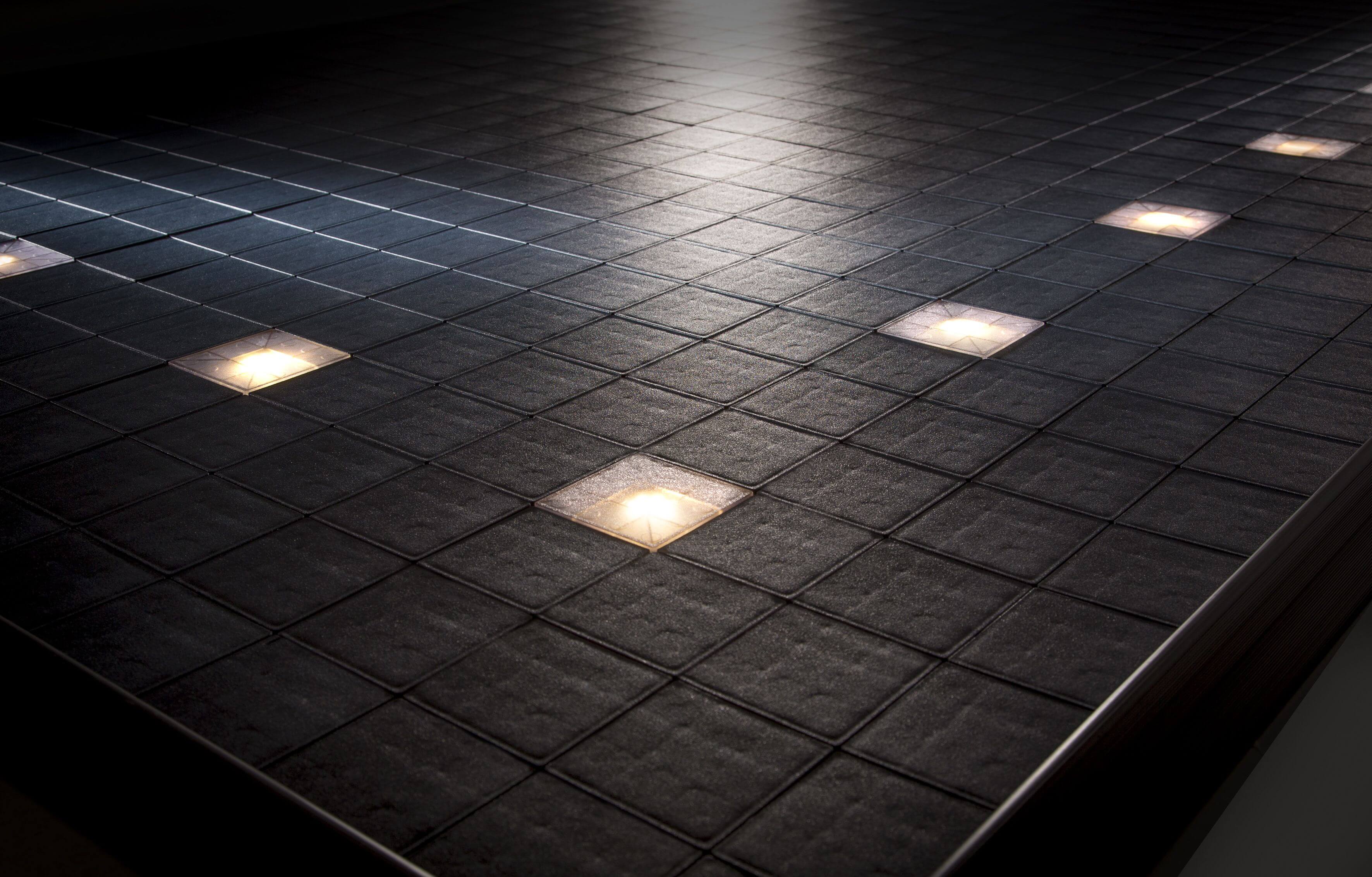 Source: i.pinimg.com
This has to be the best LED light idea that you can get in your home to make your home look beautiful and this seems to be unique as well so even your guests would definitely compliment you for choosing such kind of LED lights for your home.
Here you can get lights of different shapes and those lights would be installed on your floor and to make sure that they doesn't break, there would be strong cover on each of the lights on the floor. You can even keep the rest of the lights of the room off and enjoy the LED lights that have been installed on the floor.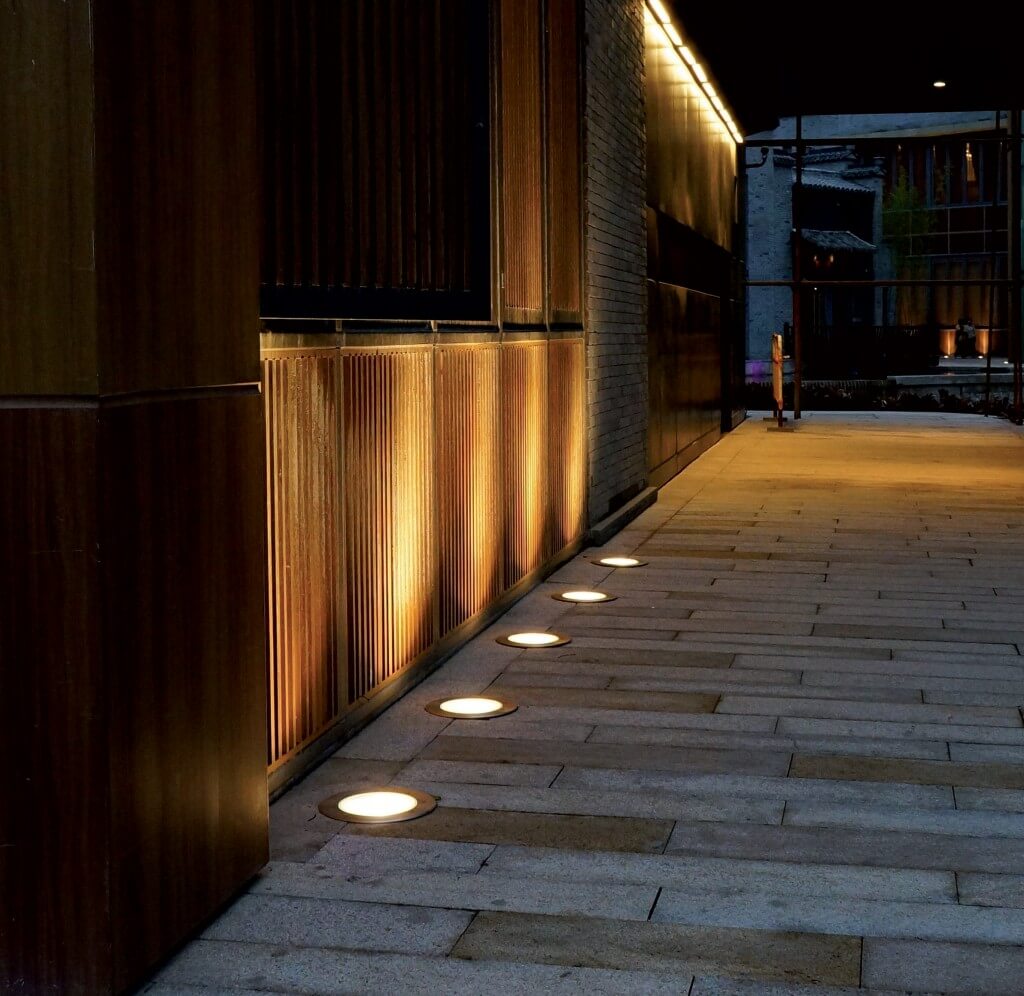 Source: tekniled.com
You can even keep some lights dim and some lights bright so the dim lights can be used to provide some light at the night time which won't even irritate your eyes. These were few of the best Designer Lighting that you can check out and also get in your home to make your home look beautiful as well as decorated at the same time and also you can find more such designs as well as information at Architectures ideas.