5 Tips For A Fabulous Dining Arrangement
333 views
Dining rooms can be among the most underused spaces in our homes. Instead of their original purpose, they're often used as a place to dump mail, laundry and paperwork. Entertain friends and family in a beautiful space that you feel confident they will love and feel comfortable in.
Refresh your dining space with modern dining chairs for a fantastic new style with minimal effort.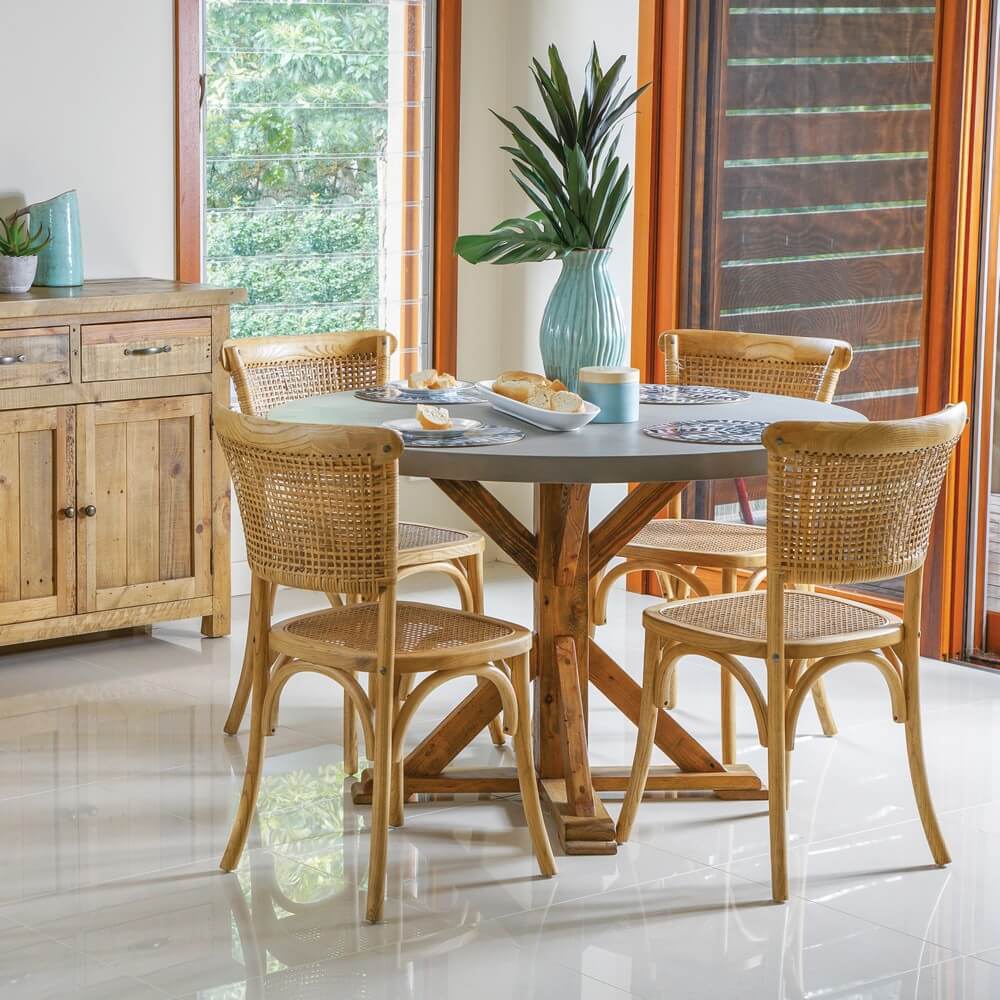 Source: 1825interiors.com.au
1) Co-ordinate Or Clash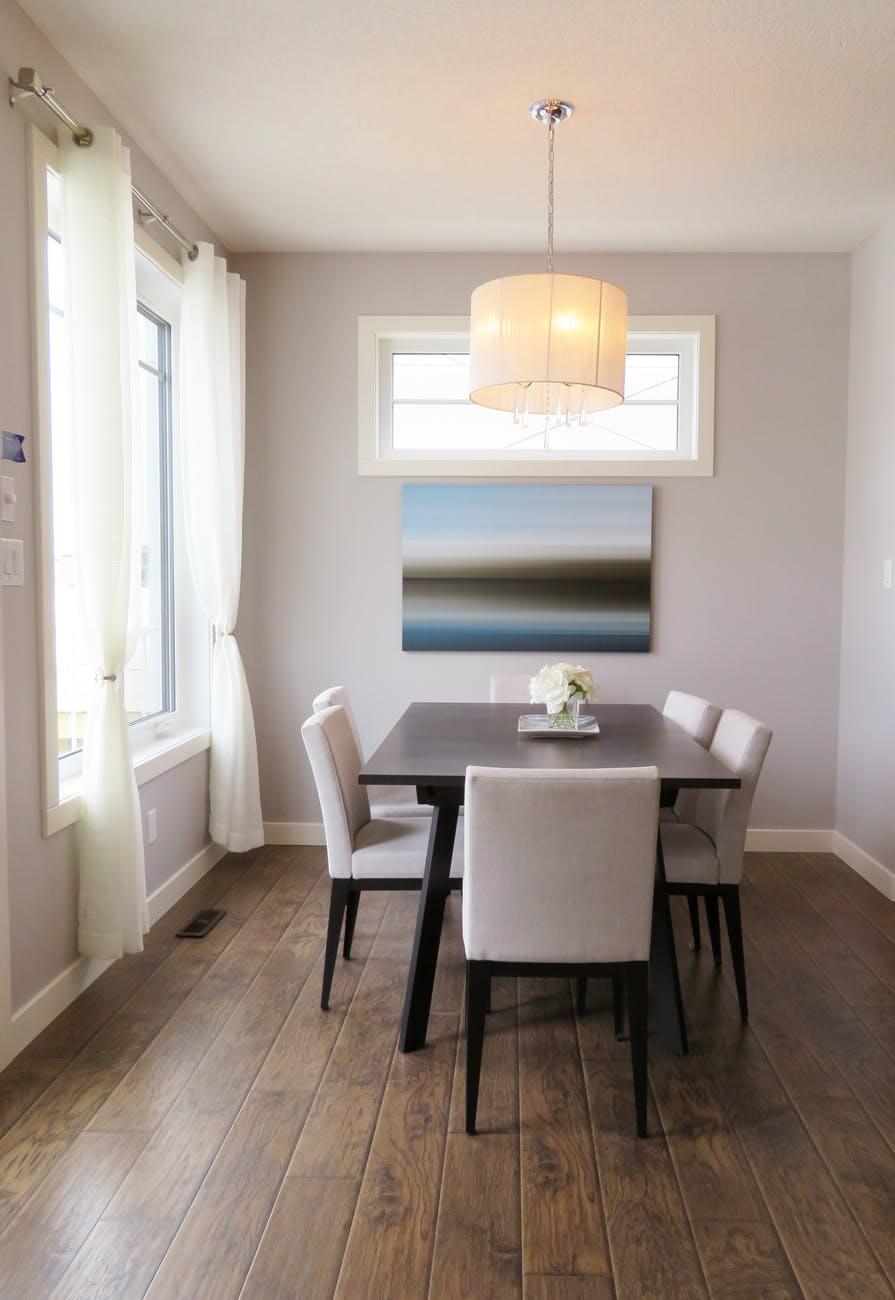 Source: pexels.com
Create a sleek space regardless of your style with a dining set. Guaranteed to look complete, pre-arranged dining sets are an easy way to style your space. If you feel confident enough to design your furniture set yourself, choose a table and purchase complimenting chairs. Choose all the same or create a modern arrangement with differing designs. This option looks fabulous with more than four chairs for variety and an eclectic statement.
Choose how to organize your seats by deciding what style will suit the rest of your home—specifically your kitchen—and create a seamless and practical theme. As the kitchen and dining room always work together, these spaces should flow. Mix and match by color, varying the shade to create an Ombre effect; choose one color and vary the shape and design (great for minimalist designers); organize by specific theme—use a farmhouse style and vary the design, while still belonging to the same style family.
2) Make It New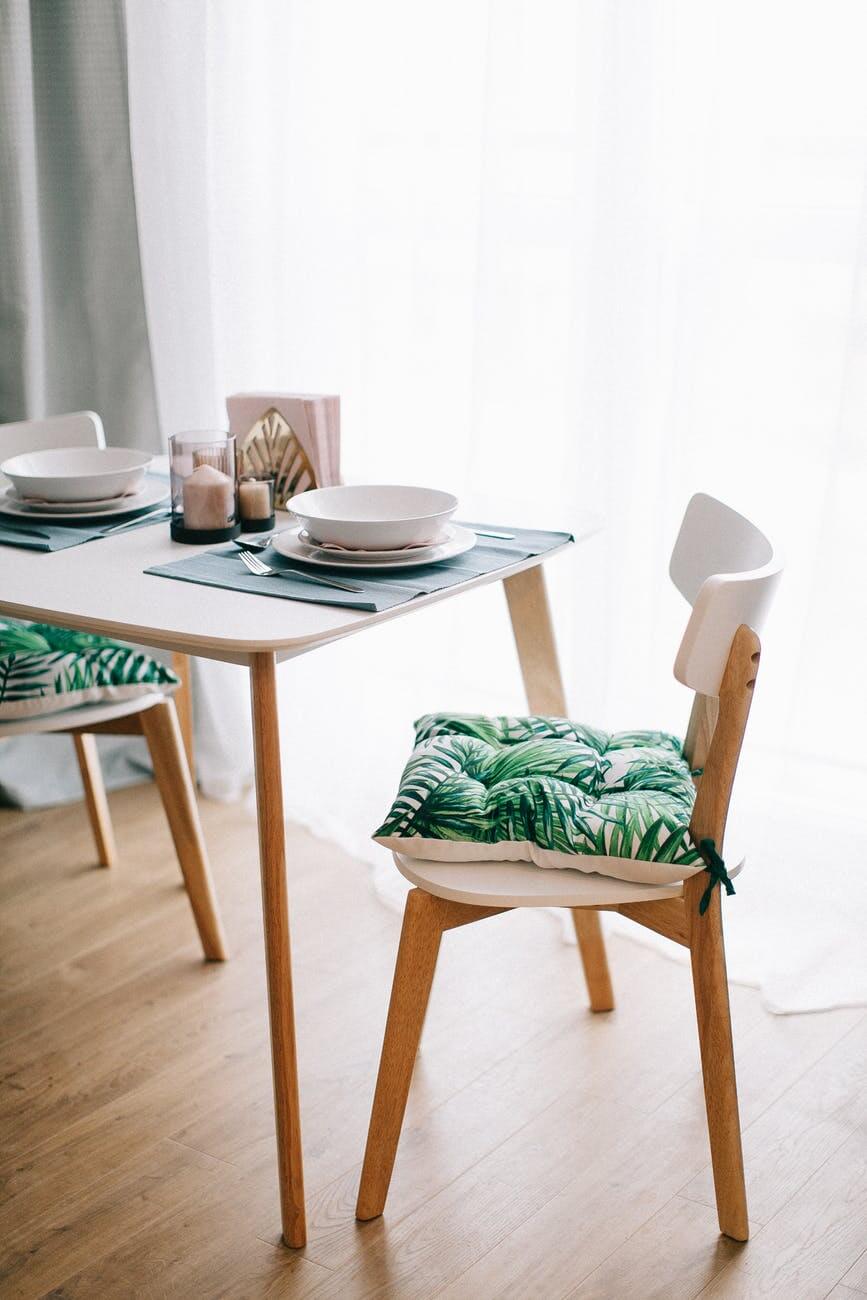 Source: pexels.com
Reduce, reuse and recycle by using your existing chairs! Change your design by updating the ones you already have and save them ending up in landfill.
Painting your chairs is a cheap and effective way to change the overall look. Sand your wooden seats and repaint in a color that suits you or sand down and varnish them in a darker or lighter stain.
Also Read:- Impressive Ideas To Revamp The Look And Feel Of The Dining Room
3) Make It New With Material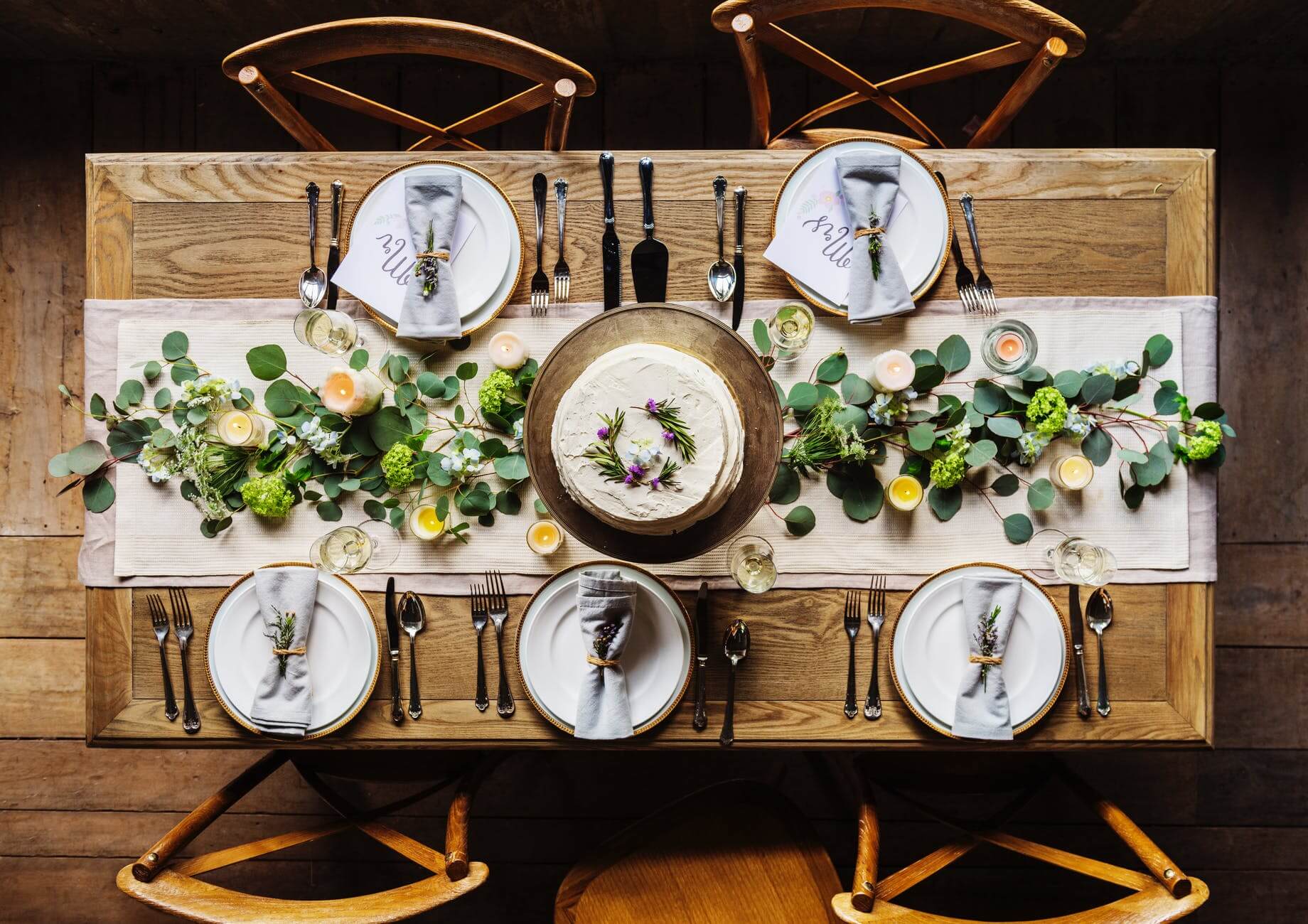 Source: pexels.com
For upholstered chairs, changing the fabric can make a dramatic statement and add color to any room. Many fabrics can be found at craft store sure to suit any style. Bring the design through to other rooms by incorporating the fabric in the kitchen through tea towels or purchasing similar colored cups and saucers to display. When entertaining, make your chairs pop with place settings.
4) Add A Bench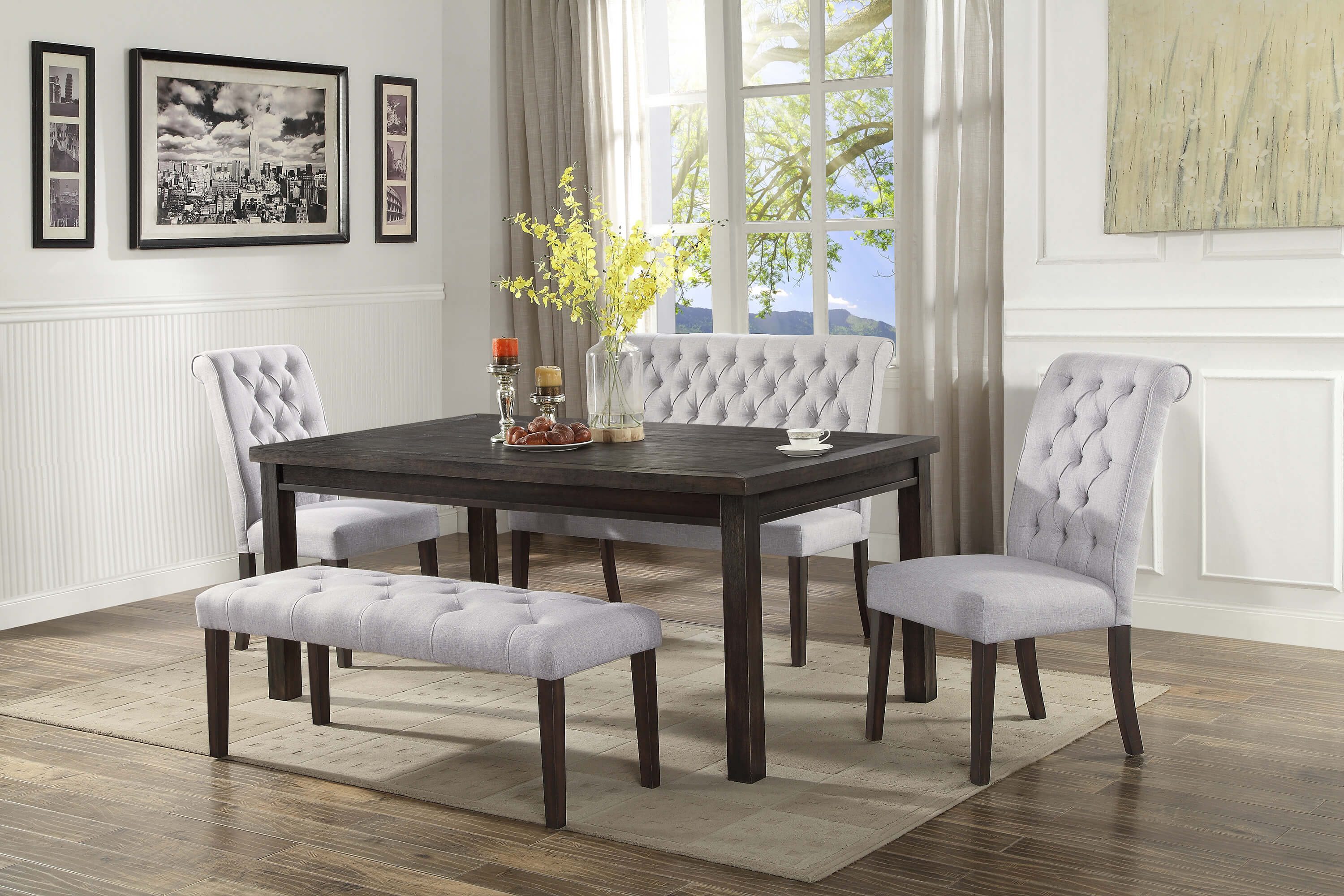 Source: furnitureurban.com
The humble bench has come a long way since just belonging to bus stops. Industrial, farmhouse and Scandinavian themes can be complimented by a bench seat or two. 1825 Interiors' Stonehill Bench ($199.00) can be used with the corresponding dining table or arranged with a white table for a contrast. Use just one bench to create an accent to your table or two to bring the picnic table inside.
5) Style It Your Way
Now that you've chosen what color your chair should be, what style your table will be and how it will compliment your kitchen, your next choice should be the chair style itself. Choose one, two or multiple styles:
Modern/Industrial chairs come in cold, fresh materials, and cold, stark colors to complement their usual surroundings of concrete and raw materials. Black, white, grey and silver suit the sterile environments these chairs can usually be found in. Regardless of this chill, these chairs can be warmed through with soft furnishings, bright wall colors and wood accents.
Midcentury modern chairs compliment the 1960s design of clashing colors and a plethora of timber. Channel the era with timber dining chairs and a bright dining table or stick to a timber dining set and go bright with wallpaper.
Scandinavian (Scandi) design is now popular, hand-in-hand with the minimalist trend. White, black and pastels are the colors to suit this theme. Scandinavian chairs are often made in pastel colors, in soft materials, or in timber. 1825 Interiors' Delta Dining Chair ($129.00) is an accurate display of the Scandinavian style with a modern twist of the charcoal fabric. These chairs differ to the midcentury modern designs through their lack of angles.
French style is classic and chic. Blue, red, stripes and wood can all be seen in this geographical theme. Complete the look through striped upholstery and wooden chairs.
Farmhouse furniture could be placed in any Hamptons beach house. Black accents, natural wood trim, and a lot of white are what make this theme so popular. Bring in small accents of color or stick to the main three for timeless elegance. 1825 Interiors' Byron Dining Chair ($169.00) is the perfect accompaniment to the farmhouse aesthetic in both color and design.
Shabby Chic furniture appears worn and pastel. This effect comes from painting chairs white and sanding the grains so that character can show through. Compliment these chairs with a natural wood dining table, pastel soft furnishings and your grandma's doilies.
Dust off the dining table and entertain guests again with the new chairs you've bought or made. Your next function will be a breeze when your chairs do all the talking.