Revolutionize Your Holiday Home Via Smart Home & Renewable Tech
187 views
Today technology has had a major impact on the way we live. Most people cannot go without their smartphone, and the large majority of us expect our in-car tech to do everything for us at the touch of a button. With such a reliance on smartphones and technology built into our car, the fad has begun to spread to our homes with smart home technology increasingly becoming a regular feature in people's homes as well as the use of renewable energy.
Not only is smart home tech and renewable energy an attractive feature that makes living in your home much easier, but it is also a grand selling point for those that have a holiday home. Firstly, when you go on vacation, you want to relax and to do this, you need a stress-free environment. Secondly, if you rent your holiday home out to vacationers as a vacation rental, then you also want your guests to relax. Installing smart home technology is the ideal solution to meet both objectives.
Furthermore, you probably don't want to worry about having to continuously pay for electric bills that are accrued when your holiday home is in use. This is where solar power comes into play, and this can be hooked up to your smart home system. Solar power may be expensive to install, but it gives you and your guests unlimited free electricity, and the electricity you do not use, you can sell to the local government giving you a return on your investment.
1) Smart Home Technology and Design Plans
Source: eggdigital.com
Smart home technology allows you to automate and remotely control areas of your home. For those that also rent your holiday home out to vacationers, check out this Lodgify smart home gadgets for vacation rentals guide. If you have a decent design plan in place, you can automate your home entertainment system, your lights, and your curtains.
Heating/Cooling Systems

: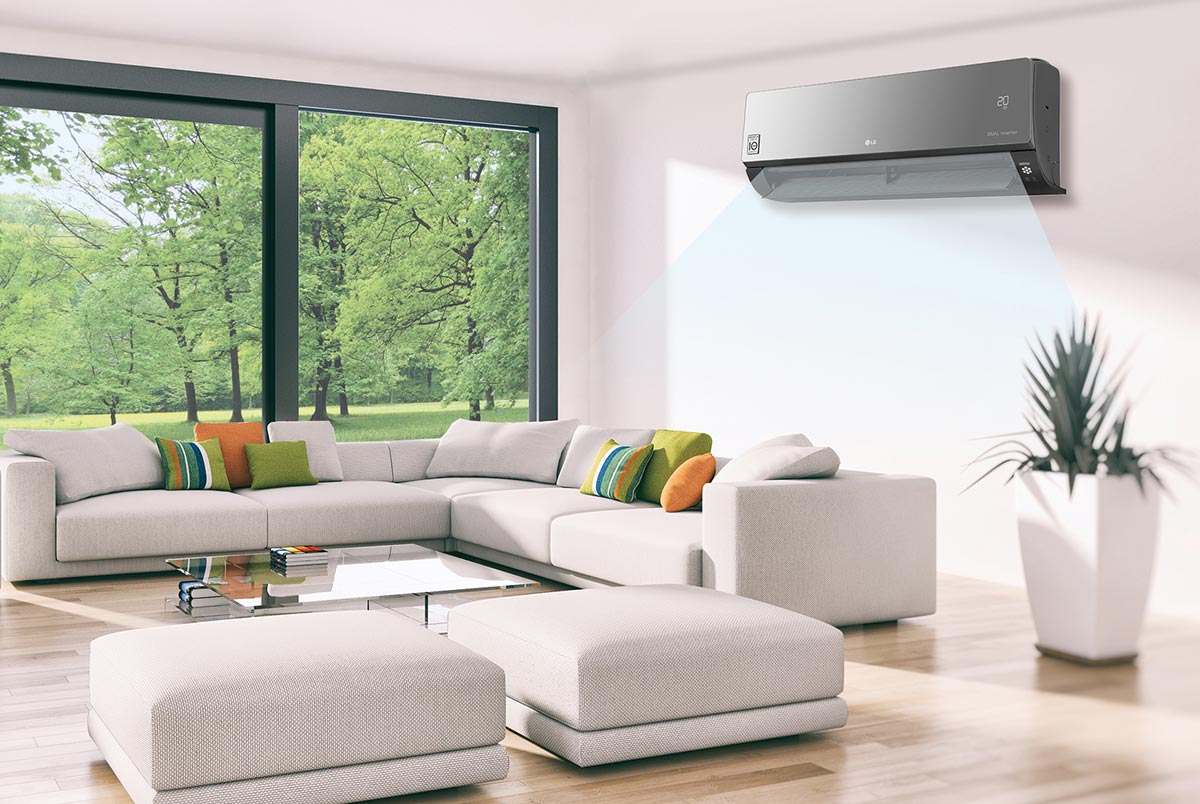 Source: squarerooms.com.sg
You can automate your entire environment by connecting the heating or cooling systems to a centralized smart home system. This means that your heating can be digitally set to come on or turn off at certain times of the day. This kind of technology is perfect if you want to cool down or heat up your home before you get home from work or a trip to the shopping mall.
If you rent out your home to holidaymakers, you can remotely control your heating and cooling system from an app. Therefore, you can be anywhere in the world, and you can have the place warmed up or cooled before your guests arrive.
Also Read:- The Ultimate Smart Home Setup for Your Family's Entertainment
Security/Locking System

: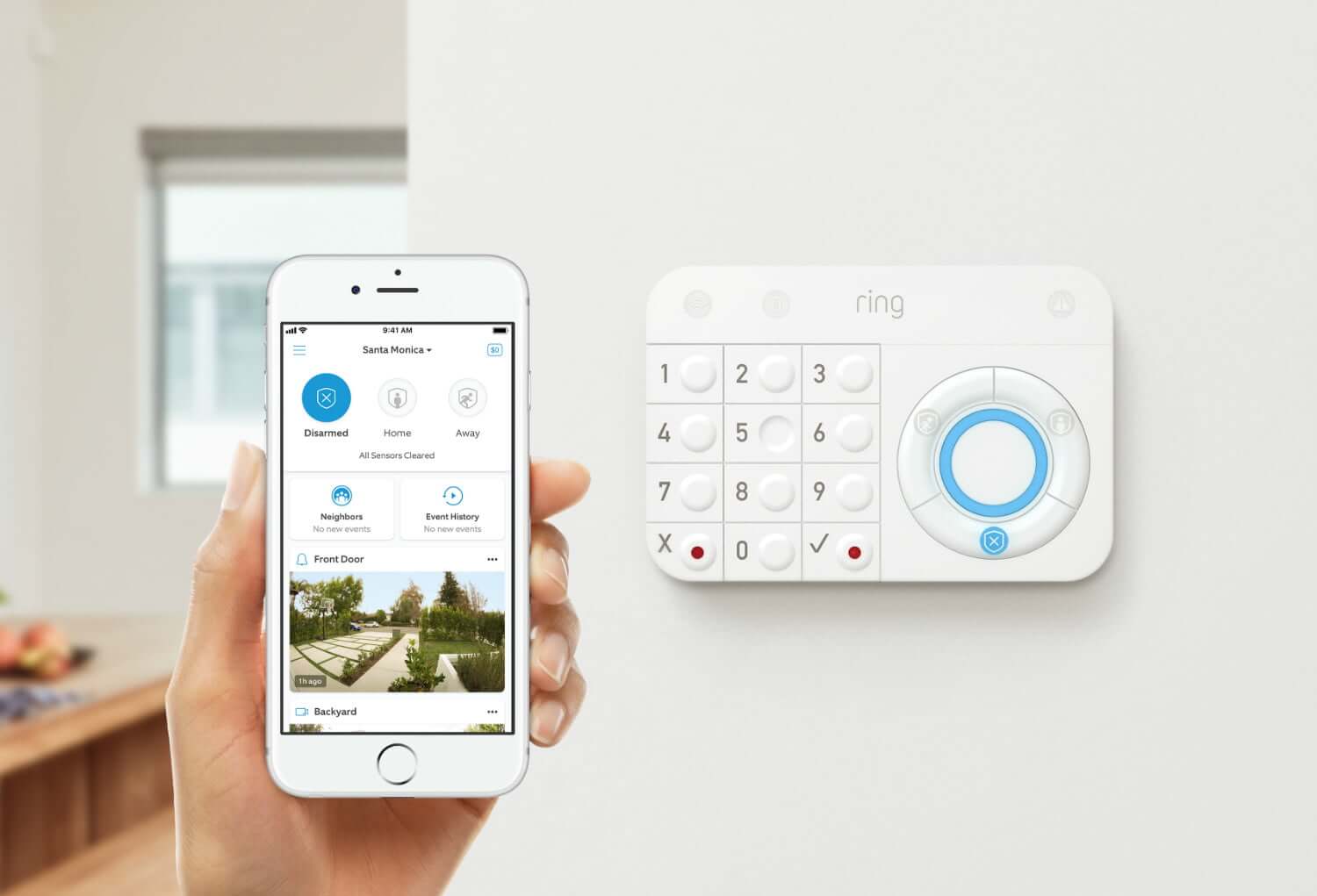 Source: icdn2.digitaltrends.com
Safety and security are paramount if you have a holiday home that you rarely use. There are going to be times that your place is going to be unoccupied, and any thieves in the area may notice that your place is not regularly occupied making it a target for these groups of people. This means you need to make sure you have a deterrent in place such as an intruder alarm system, CCTV, and a strong locking system.
Smart home technology incorporates intruder alarm, CCTV, and locking systems as one of its key features. You can have the entire system linked up to a smartphone application. If there is a break in, then your application will sound an alarm when your holiday home intruder alarm is activated. You will instantly be able to alert emergency service and survey your CCTV system in real time to see if you can spot any intruders to confirm the system was set off by thieves.
Another brilliant addition to your smart home security system is that you can turn your alarm on and off remotely as well as lock and unlock the door remotely from your app. Now imagine when a new guest comes to check into your holiday home. They can notify you of their arrival, and you can remotely unlock the door and turn off the alarm for them. They can then enter the property and find the keys as well as a key fob for arming and disarming the security system – this means you do not have to give them the main alarm code to the system.
Finally, is the amount of money you will save on home insurance by having a smart home security system installed on your holiday home. Read more about how to save on insurance premiums for your home.
Automated Lighting Systems: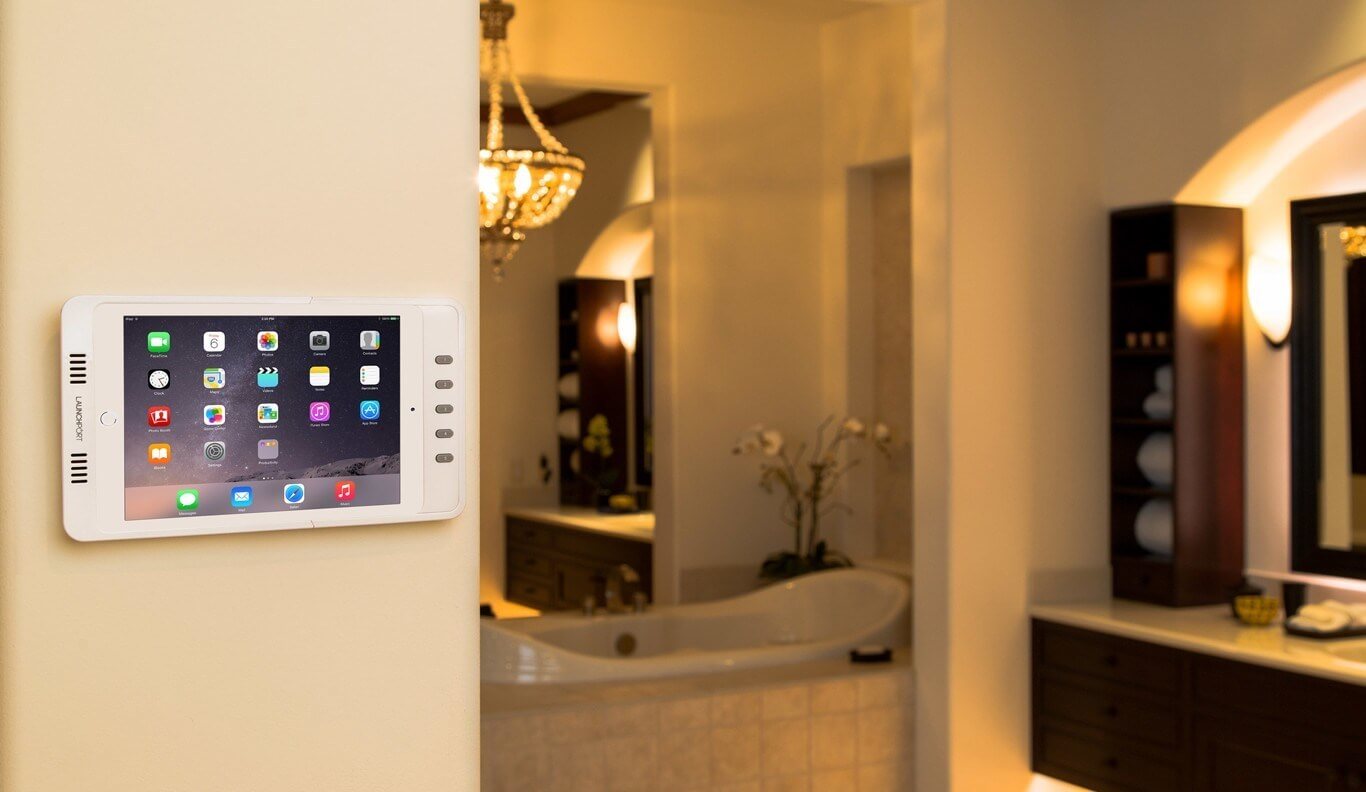 Source: i1.wp.com
Adding automated security and in-home lighting to your smart home system is a luxury that many of dream of. Imagine being able to control your lights from a single touch screen panel or from a smartphone application. Not only can you control your inside and outside lights remotely, but you can also set them on a timer. Furthermore, you can become even more adventurous and add your curtains and blinds to this system.
Home Entertainment: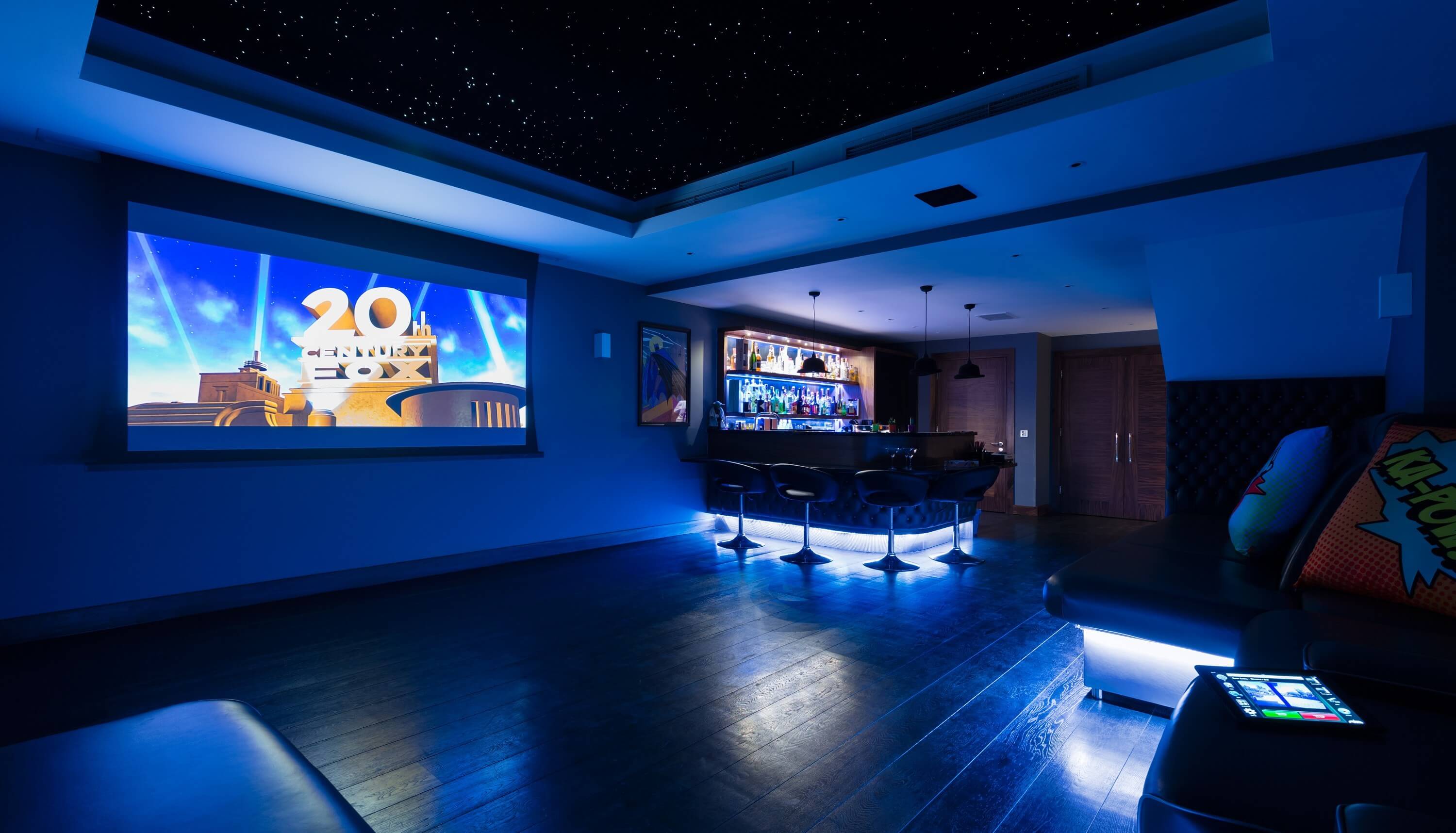 Source: techomebuilder.com
Home entertainment is something we all have in our homes. With smart home technology, you can control a home cinema system from your smartphone. Just connect via Wi-Fi to your movie storage box or to the internet where you can watch Netflix or movies stored on your home entertainment system. On top of this, you can control all your music in every room in the house by installing smart home speaker around the house.
2) Using Renewable Energy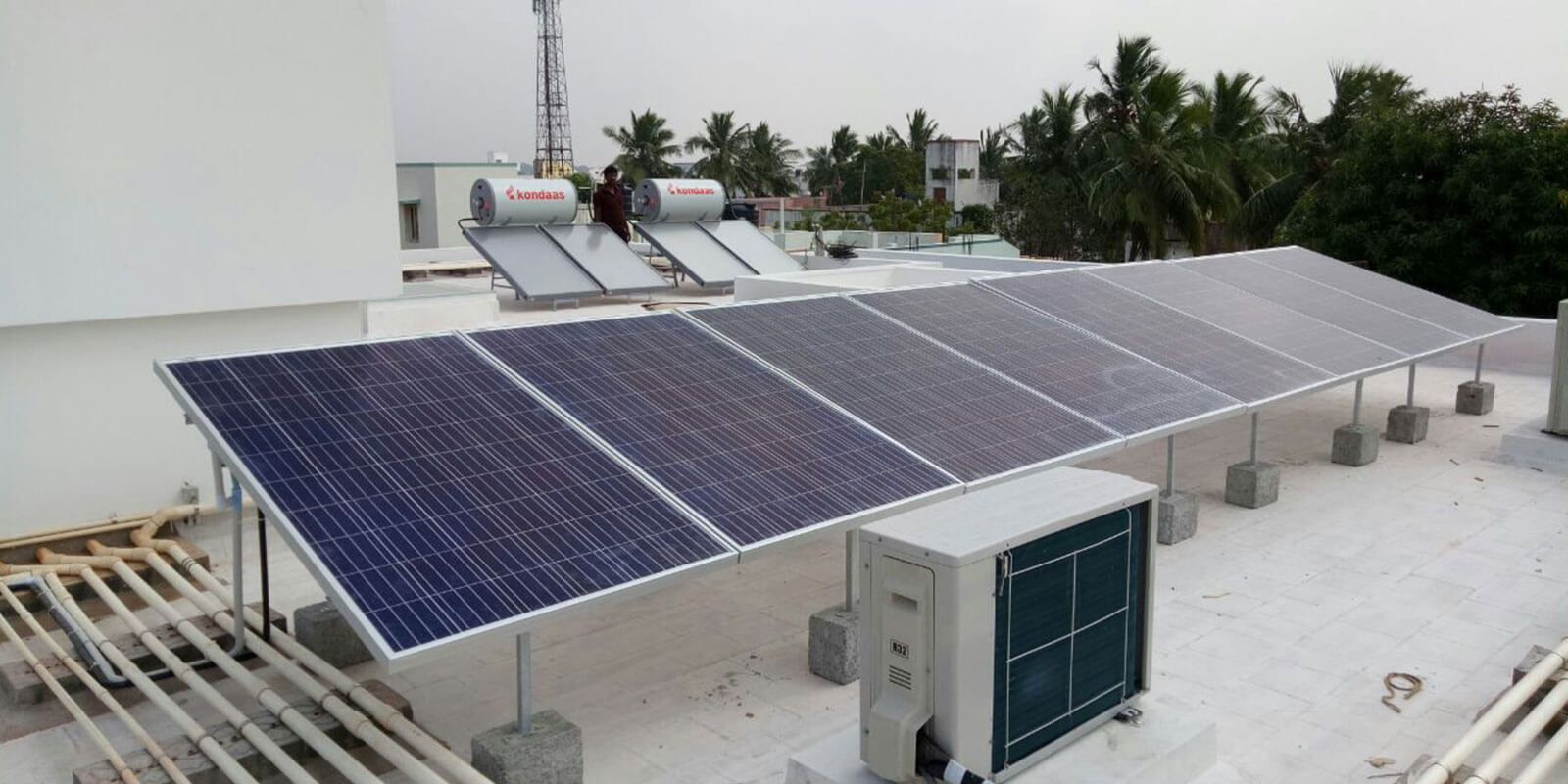 Source: kondaas.com
Last, of all we would like to introduce you to the expensive but more than worth it concept of renewable energy via solar power technology. Needless to say, you will be able to generate electricity to control your entire smart home system using energy harnessed from heat and light. This means you can use as much energy as you like in your home and not receive an electric bill for doing so.
Other key advantages are that your home will never be affected by power cuts when the local electric grid shuts down. Then there is the added benefit of actually making money from the solar power energy that your system produces. If a complete solar system is above any budget that you have dedicated to your holiday home, then why not look into a cheaper system that hooks up to only your smart home system or solar power hot water or air conditioning systems.
Did you know that there are solar power systems that power your:
Hot water system?

Smart home security system?

Cooling and heating system?
These options are far cheaper than installing a complete solar system and will help you save money on some of the systems in your house that sucks up the most energy.
All in all, you will be getting great reviews on websites such as Airbnb and VRBO because your holiday home will feel safe and secure, therefore, you will be able to charge more for renting the holiday home to vacationers and make more profit, plus you will be saving money on everyday costs such as insurance and electric. In the end, by using smart home tech and renewable energy, you creating a holiday home that does exactly what it should do – to create a hassle and stress-free environment that is convenient and relaxing.