Painting Kitchen Cabinets: 2019 Tips And Tricks
324 views
The kitchen is the unstated nerve center of any house. It is where you spend every other night preparing meals; you host guests in there every time they chance by even if it is just for some tea or coffee. The bowels of the kitchen are at the heart of every gathering that takes place in your home. For this reason, it is essential to not only keep it spick and span, up to date with the best appliances you can find: but to also keep up with every trend.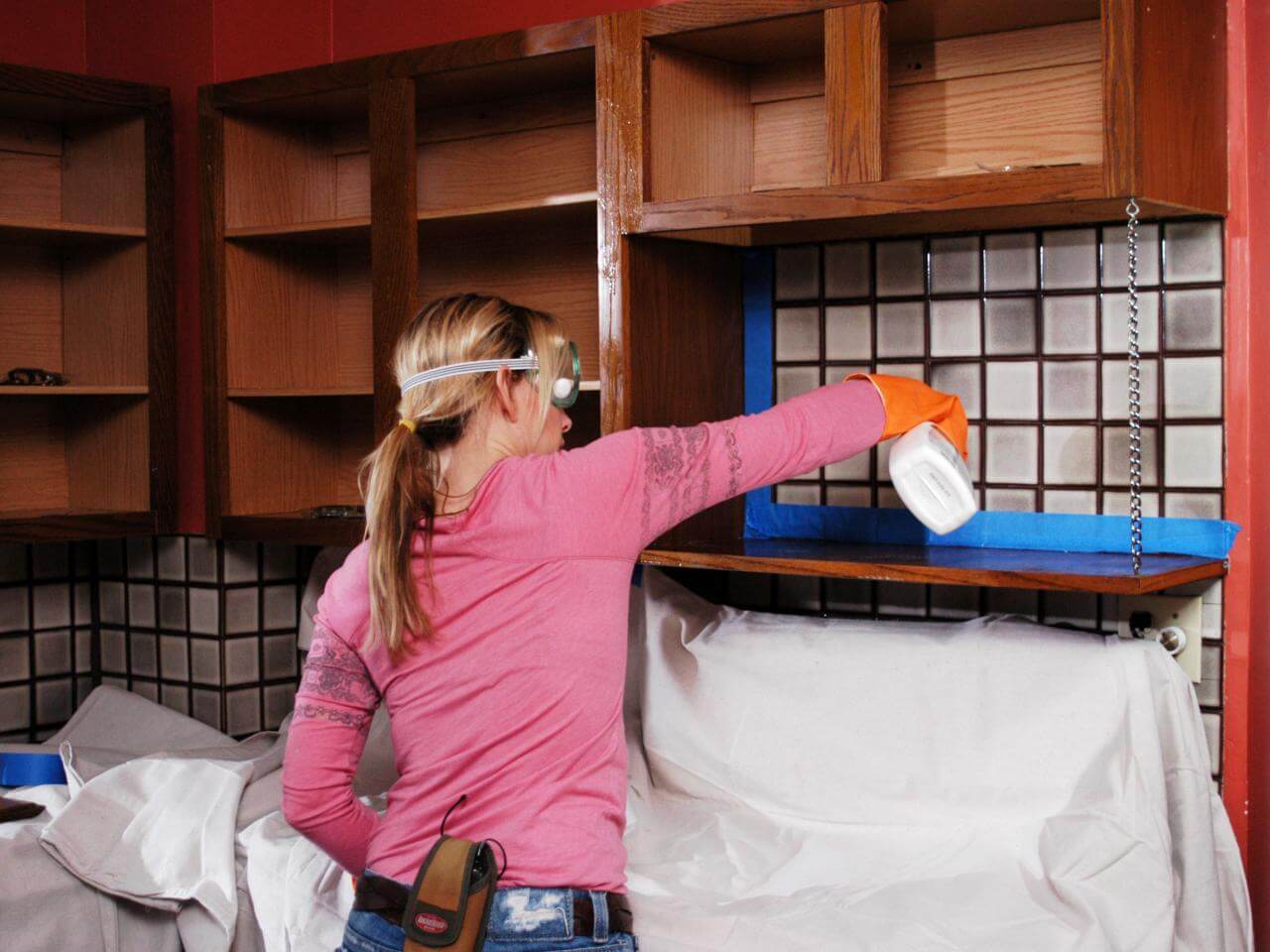 Source: diy.sndimg.com
When you are keeping up with the Jones' or keeping their mouths ajar from utter amazement, kitchen cabinets are often one over-looked feature. Don't be left behind this year learn more here on how you can get beautiful kitchen cabinets.
Wood Looks Great With Some Paint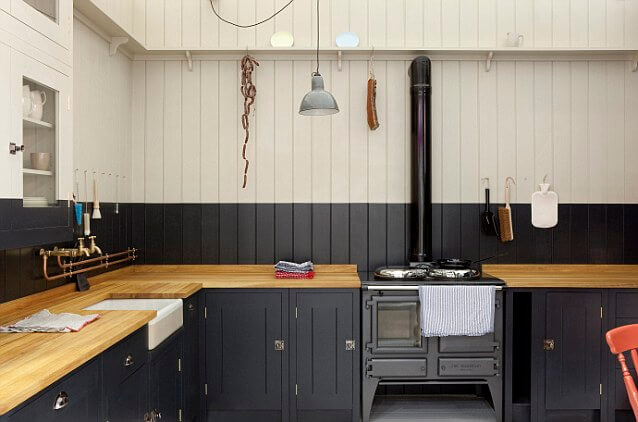 Source: i.dailymail.co.uk
With the elution of laminated wood boards, all other wooden surfaces with a bit of scruff to their finish look great with paint that compliments the rest of the room. Laminates are not a good idea since when painted the results are not as long-lasting. Within a few months' sometimes weeks the paint looks patchy and eventually it falls off. A current trend for kitchens is to have regular color for all the walls appliances and surfaces. You should also note that stained and gloss finished cabinets need to be sanded down to de-gloss them. Liquid sander applied with a chamois or rug will save you much so time and elbow grease.
Preparing The Cabinets Before Painting Will Give You Greater Results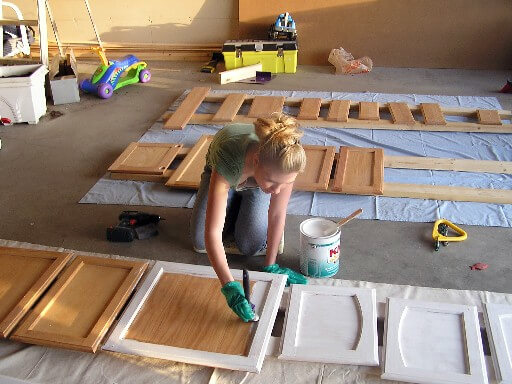 Source: 4.bp.blogspot.com
Cabinets have many components and content that gets in the way of any new modifications that you endeavor to make. Before you begin your painting job, ensure that they are empty and thoroughly clean. Scrub all the grease off, remove the knobs and handles, and check the hinge. You can also label the drawers as you remove them so that you know where to put them back once you are done with the painting.
You should also fill out holes and repair bumps or any other imperfections with wood filler or poly-filler. Finally, sand down all the cabinets with a wood sander (rotary if available), without forgetting the edges. If you neglect these processes, it is likely that the paint will peel off making the surface look gagged and scaly (like crocodile skin).
Also Read:- Best Ways How To Clean Kitchen Cabinets
Prime Down Well With Quality Primer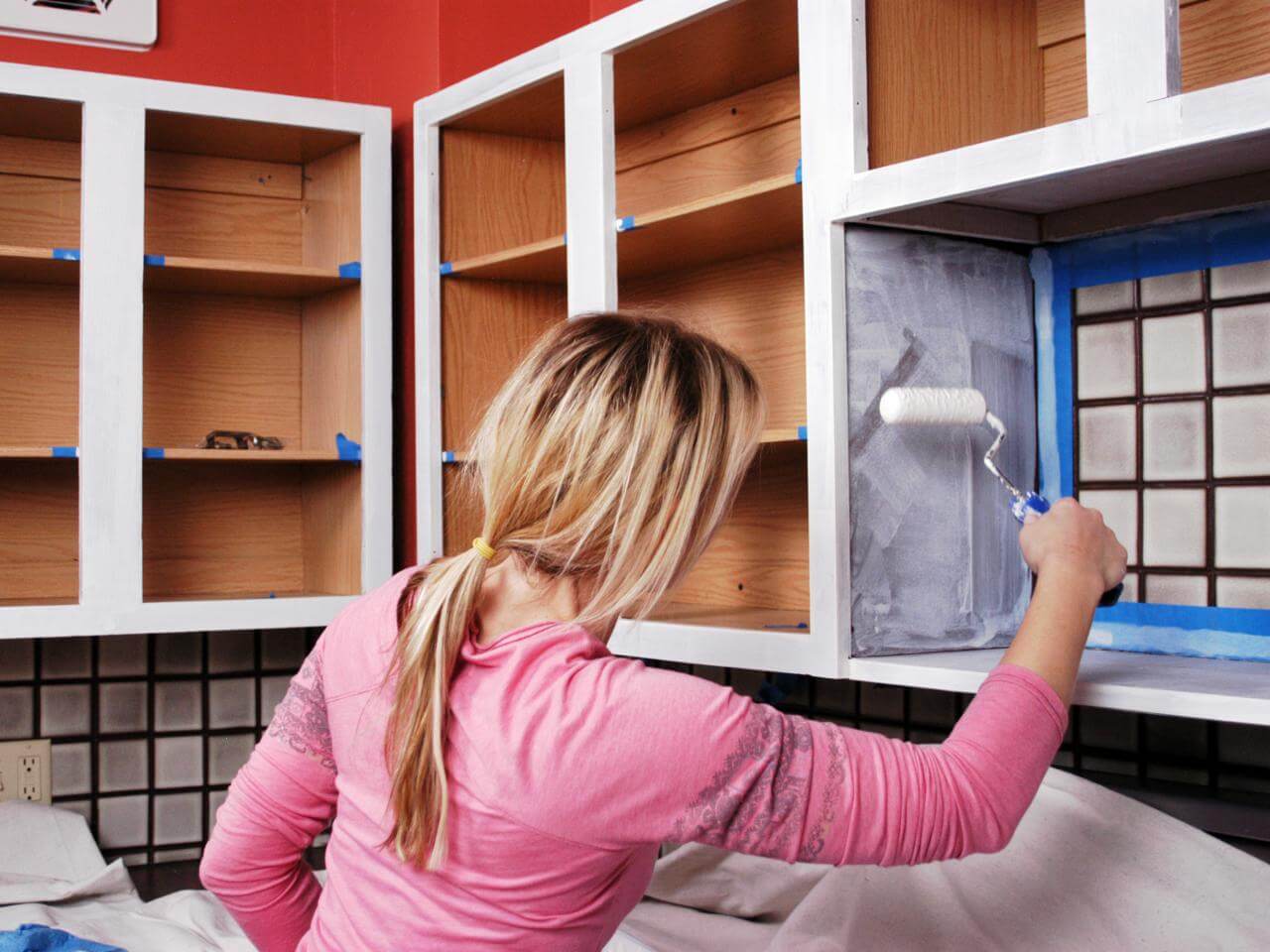 Source: diy.sndimg.com
Primer is just as essential as paint. Multi-surface primer is to be avoided at all costs, it may cost less, but the results are not that good. Instead, go for oil primer as paint adheres (sticks to) it very well when it comes to wood. The effects are also longer lasting. In case you live in places where oil primer and paint is outlawed (like in the great state of New York), spring for water-soluble/ waterborne paint. This combination of latex and oil works well and dries much quicker.
Quality Over Quantity In Paint Selection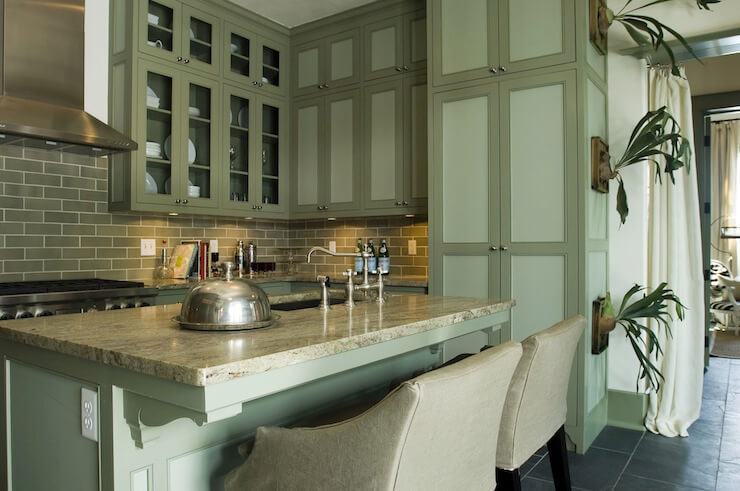 Source: cdn.decorpad.com
It doesn't matter if you will get more coats of paint from lower quality paints. The truth is that if you elect to use better quality paints, there will be greater coverage and results. You should also not water down waterborne paints excessively or add too much oil varnish to increase the quantity of quality paint, this is just cheating yourself, and the results will speak for themselves. As a rule of thirds, apply two coats of paint to build an excellent surface.
If You Have A Harder Finish, You Will Have Better Results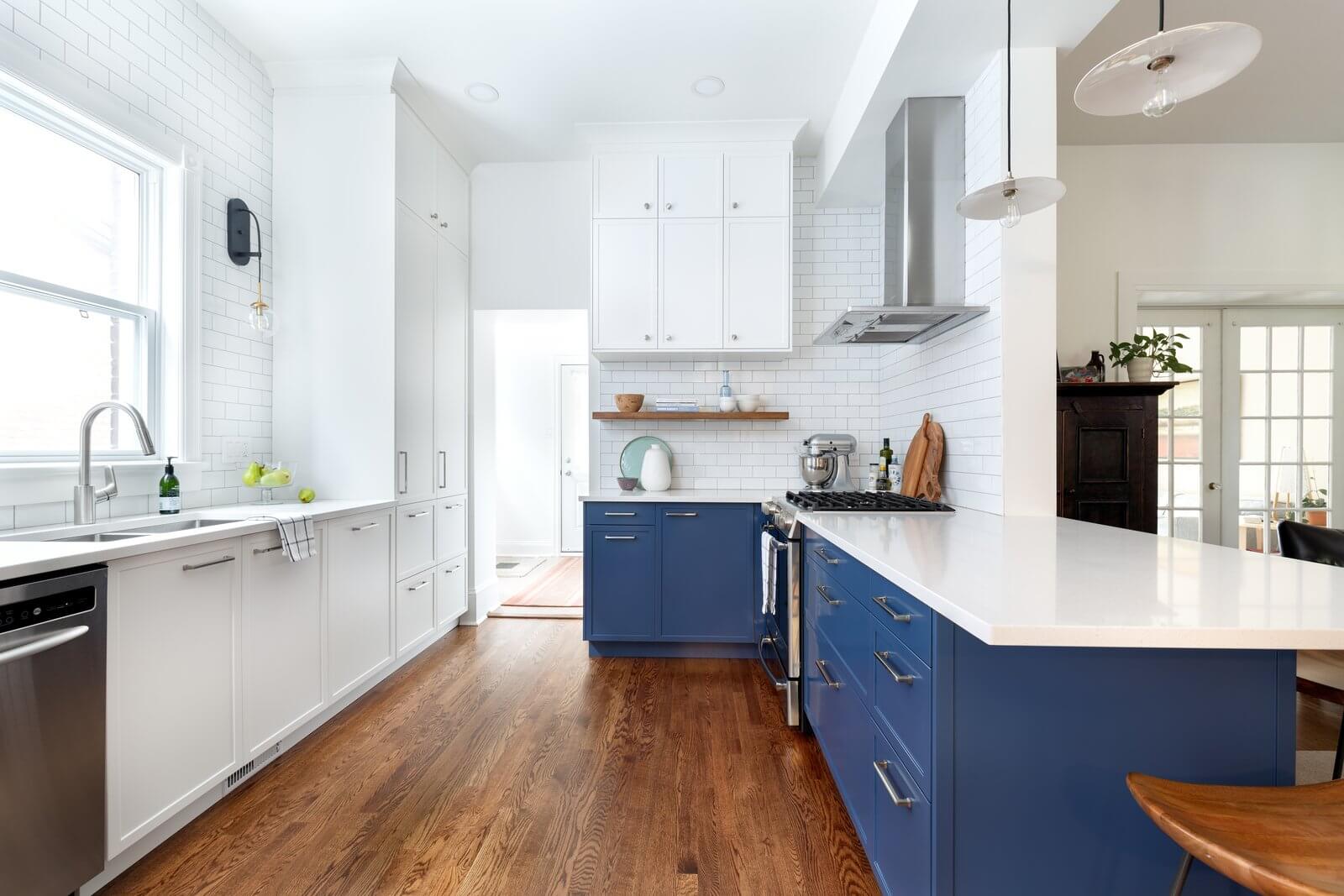 Source: dwell.com
When painting your cabinets, you should aim for a wipe-able and durable surface. Avoid matte and eggshell finishes they are impractical grease, grime and dust traps that are hard to clean and won't last long as kitchen surfaces, which need to be cleaned regularly.
Colors That Are In For 2019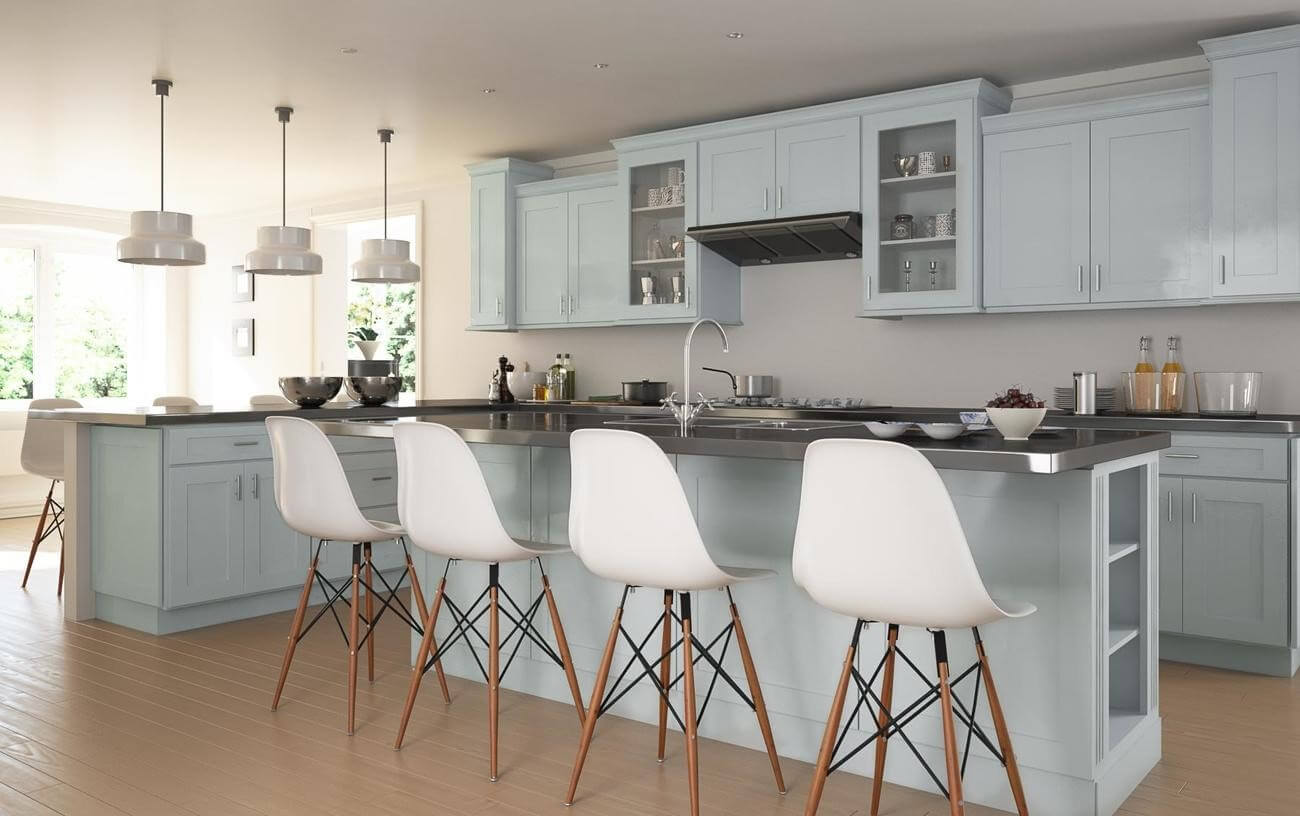 Source: thertastore.com
For one thing, white will never go out of style as far as the kitchen is concerned. White is a very sterile color. Spots and grime can be seen in a flash and not forgetting that every kitchen appliance manufacturer has white as a choice for every model they make.
Teal and green hues are also enjoying a massive revival with all the environmental consciousness that the world is having. Go for moody tones and slightly darker shades of colors if the above suggestions don't appeal to you.