3 Modern Designs To Consider As You Design Your Dream Home
78 views
The trick to making a modern home feel warm and inviting is to focus not only on its aesthetics but also on its practical features. Clean lines, open floor plans, and vaulted ceilings are visually pleasing, but without the correct lighting and temperature control, they can make a home feel uninviting. To turn your modern dream home into a comfortable, cozy retreat, spend plenty of time planning its more utilitarian features.
Built-In Storage Spaces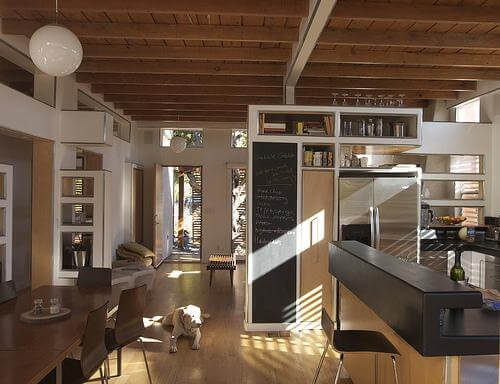 Source: flickr.com
Maximize your home's square footage and improve its functionality with built-in storage. Built-ins offer a sleeker, more stylish solution to storage than freestanding bookshelves or dressers, but still provide ample space to stow your belongings. They provide an efficient, attractive way to keep your home clean and uncluttered.  
Built-in cubbies in the entryway give everyone a place for their jackets, bags, shoes, and more. Strategically placed built-in bookshelves allow for plenty of room to display artwork and family heirlooms. Hideaway cupboards offer the perfect solution for small bedrooms that may not have enough space for a wardrobe. A built-in bench provides a good spot to store blankets and quilts and can double as a cozy reading nook.  
Ductless Air Conditioning Unit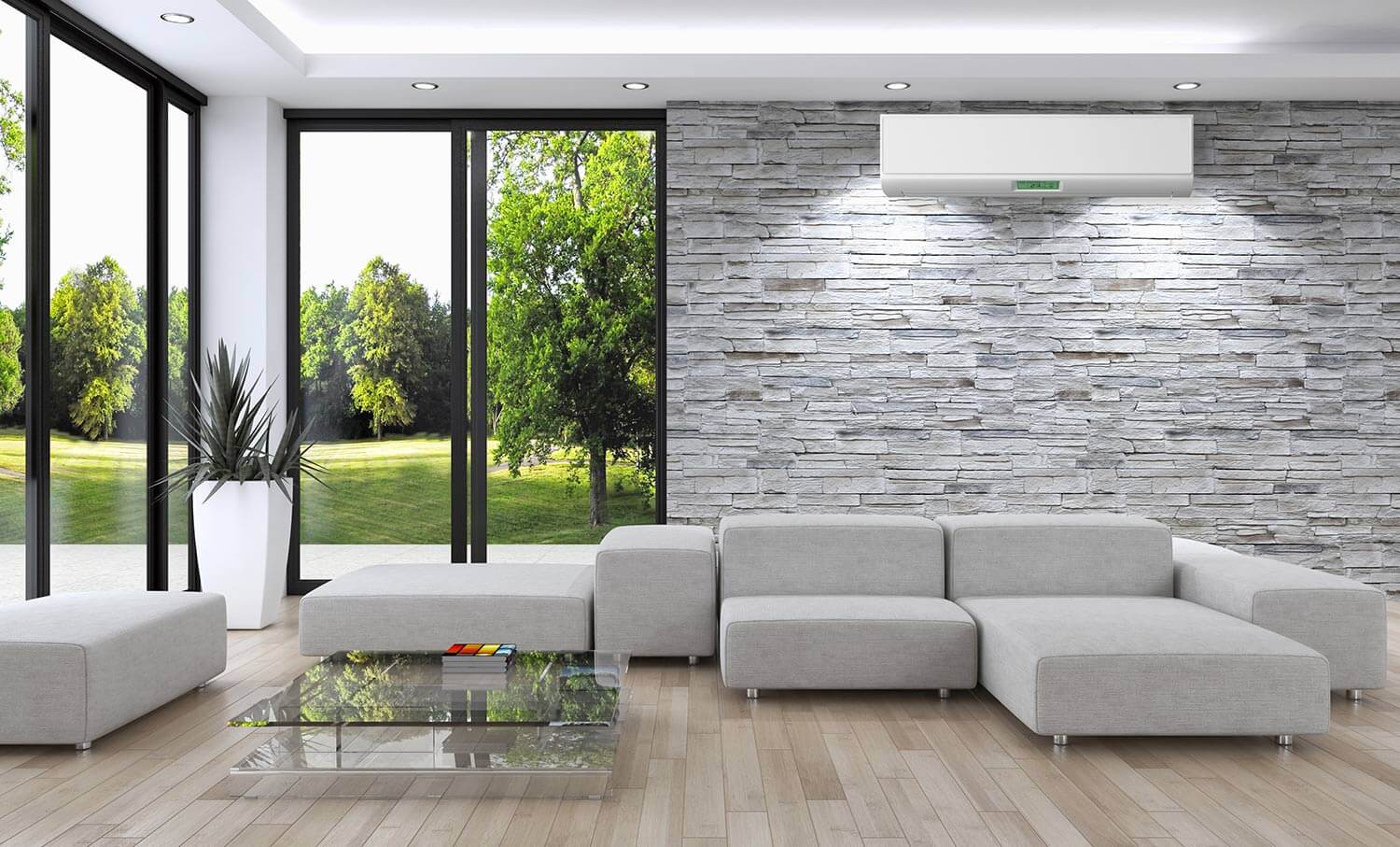 Source: gervaisplumbing.com
Ductless air conditioning units are cost-effective alternatives to traditional forced air systems and window units. Ductless systems let homeowners create heating and cooling zones in their homes, allowing them to choose which rooms to cool at any time. This means you can choose to cool only the rooms in your home that are occupied — no more wasting energy cooling empty rooms.
A ductless air conditioning system will allow you to keep your home at a comfortable temperature while using less energy than you would with a traditional unit, often leading to lower utility bills.
Also Read:- Ways To Make Your Home Attractive
Smart Lighting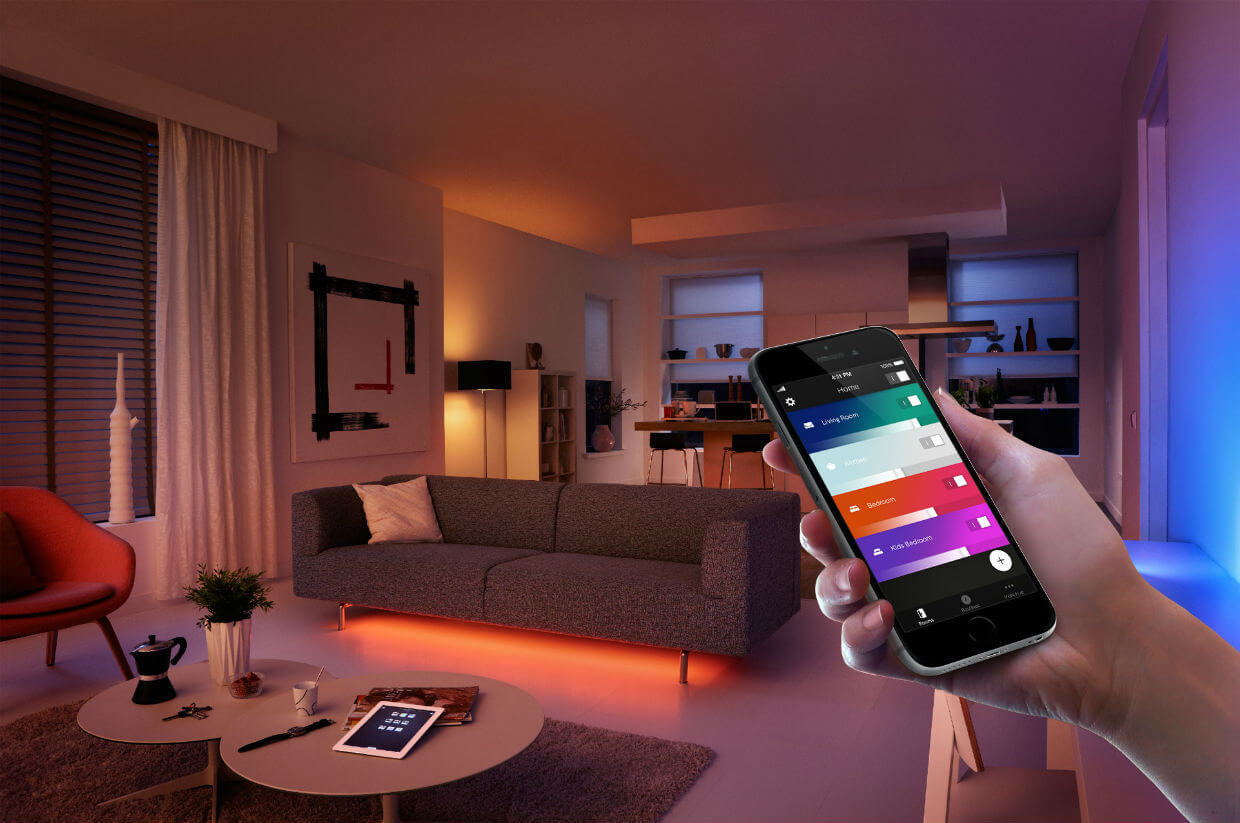 Source: techhive.com
Lighting is an important consideration when you're building a house, and smart lighting is growing in popularity as it becomes more affordable. Smart lighting systems give you the ability to control your home's lighting from your phone, tablet, or computer. They allow you to check the lights in your home when you're away and turn them off and on remotely.
Smart bulbs give you a range of color options, allowing you to change the feel of a room or set the mood for a holiday party. The most basic feature of smart bulbs, the ability to dim, has been around for years, but the technology has vastly improved. Smart bulbs can now dim or brighten on their own. Imagine your bedroom lights slowly growing brighter to wake you in the morning — no more harsh lighting or loud alarm jolting you awake.
Take plenty of time to consider the more practical aspects of design when you're thinking about your new home. While you probably don't enjoy planning for air conditioning systems, storage units, and lighting systems as much as you do custom cabinetry and contemporary furnishings, choosing the right ones will make your home a welcoming refuge you'll enjoy returning to every night.