From A to Z: Which Roofing Material Is the Most Durable And The Least Expensive?
274 views
The roof of your home is perhaps considered one of the most important, but also one of the most overlooked. So many of us fail to maintain it regularly, and when push comes to shove, it can sometimes result in some hefty repair bills.
When paying out for a new roof, or merely getting it replaced in certain areas, one of the most crucial aspects you'll have to consider is which materials you're going to use. Each material has its own pros and cons, and their own costs. Today, we're going to help explore everything you need to know to pick the one that's right for you!
Slate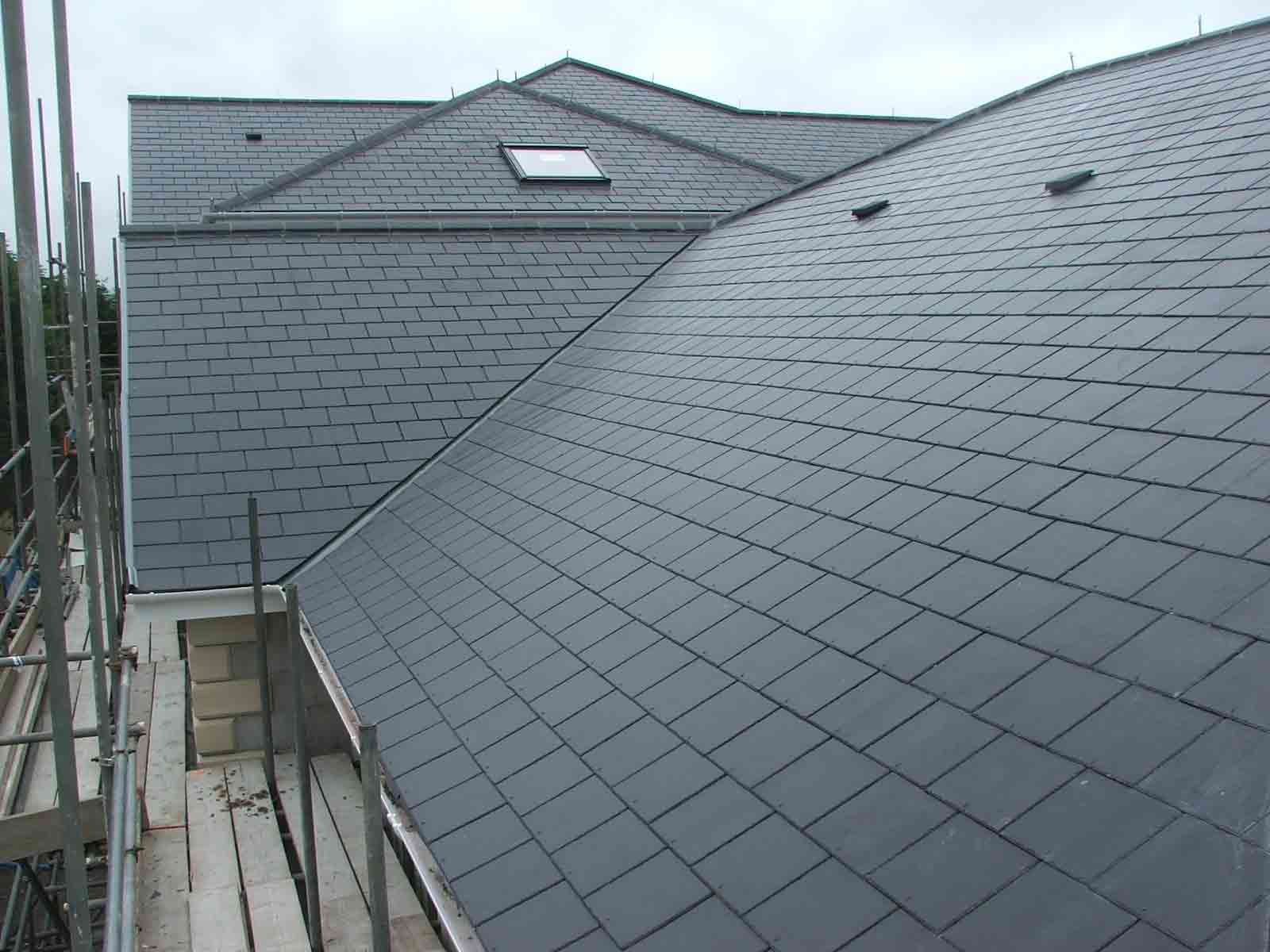 Source: ukroofingandbuilding.com
Slate is easily one of the most beautiful and attractive materials to use on a roof, and it has a professional and luxurious aesthetic to it that you simply can't get with any other tile types. However, because of this, slate is also one of the most expensive materials out there.
Nevertheless, slate roofs tend to last longer than 100 years on average, so if you can afford this material and you plan on staying in your house for an extended period of time, it can be one of the most worthwhile investments.
Asphalt Shingles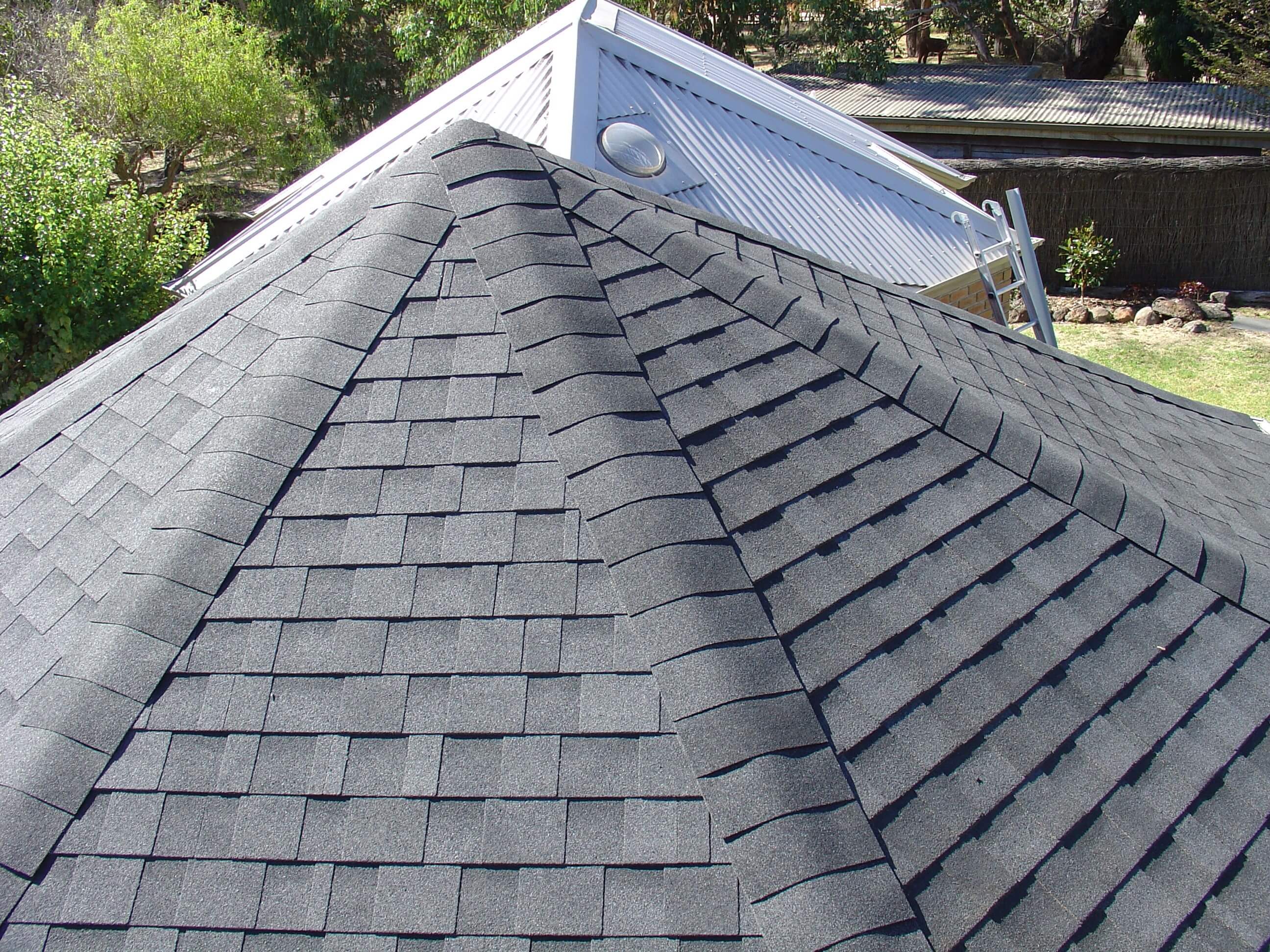 Source: i1.wp.com
Asphalt is easily the most common material used in the roofing industry, and you do get access to a wide variety of colors and shades, which makes it great for homeowners who are looking for an array of choice.
Asphalt roofs tend to last between 30 and 50 years, are easy to install, and are relatively inexpensive, coming in at the mid-range price criteria, making it a great all-around investment for most property owners, especially if using a professional installer like Erie Construction.
Also Read:- Diverse House Roof Types That Works For All Homes
Clay Tiles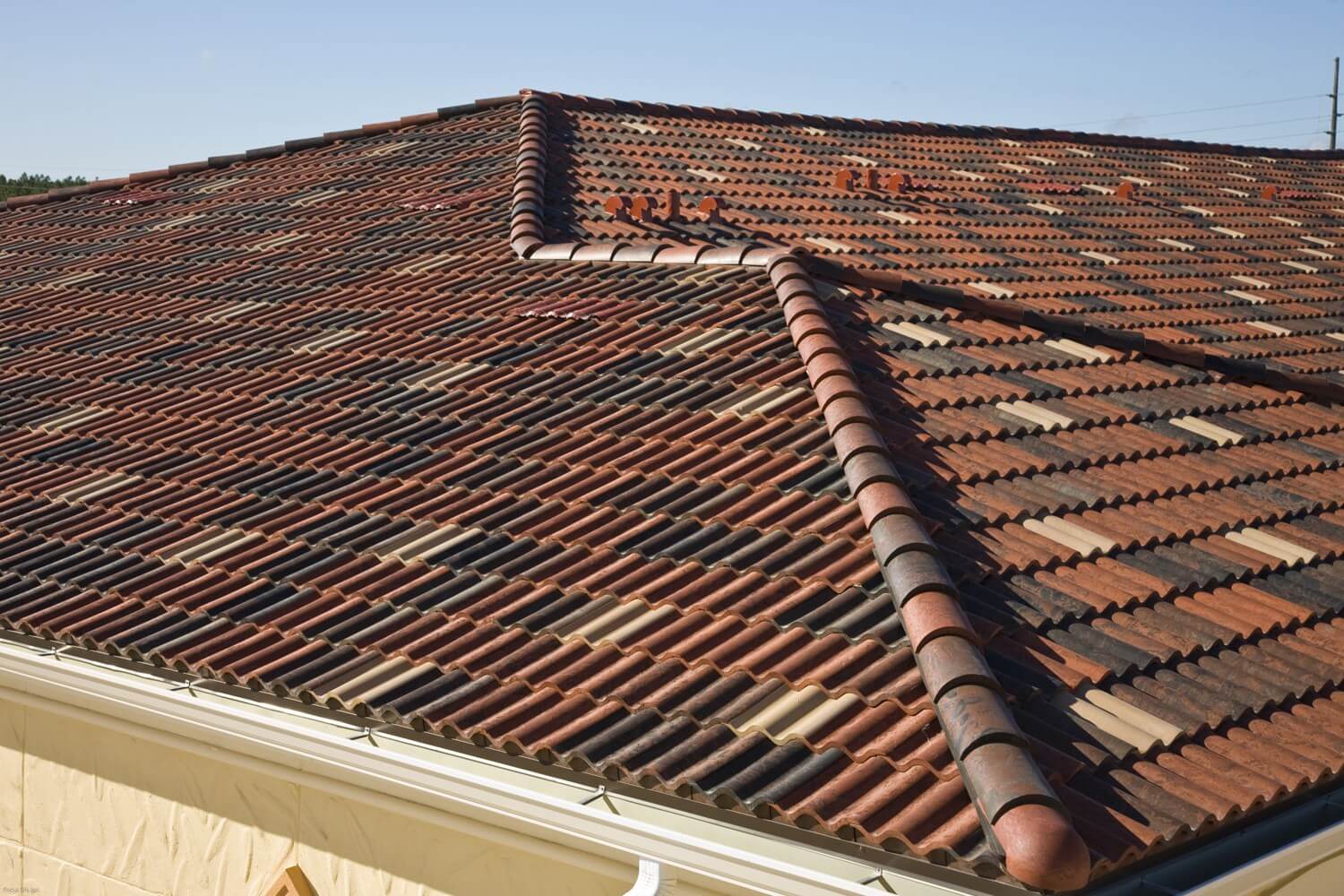 Source: i1.wp.com
If you're looking for the ultimate durability in your roofing tiles, clay tiles are the way forward. While traditionally used in select areas of the US, thanks to modern developments and innovation, clay tiles are now suitable for pretty much anywhere.
There's a great variety of choice available in terms of shades and colors, and thanks to cheaper production methods, this previously expensive material are much more reasonable and are suitable for a range of budgets.
Metal Roofing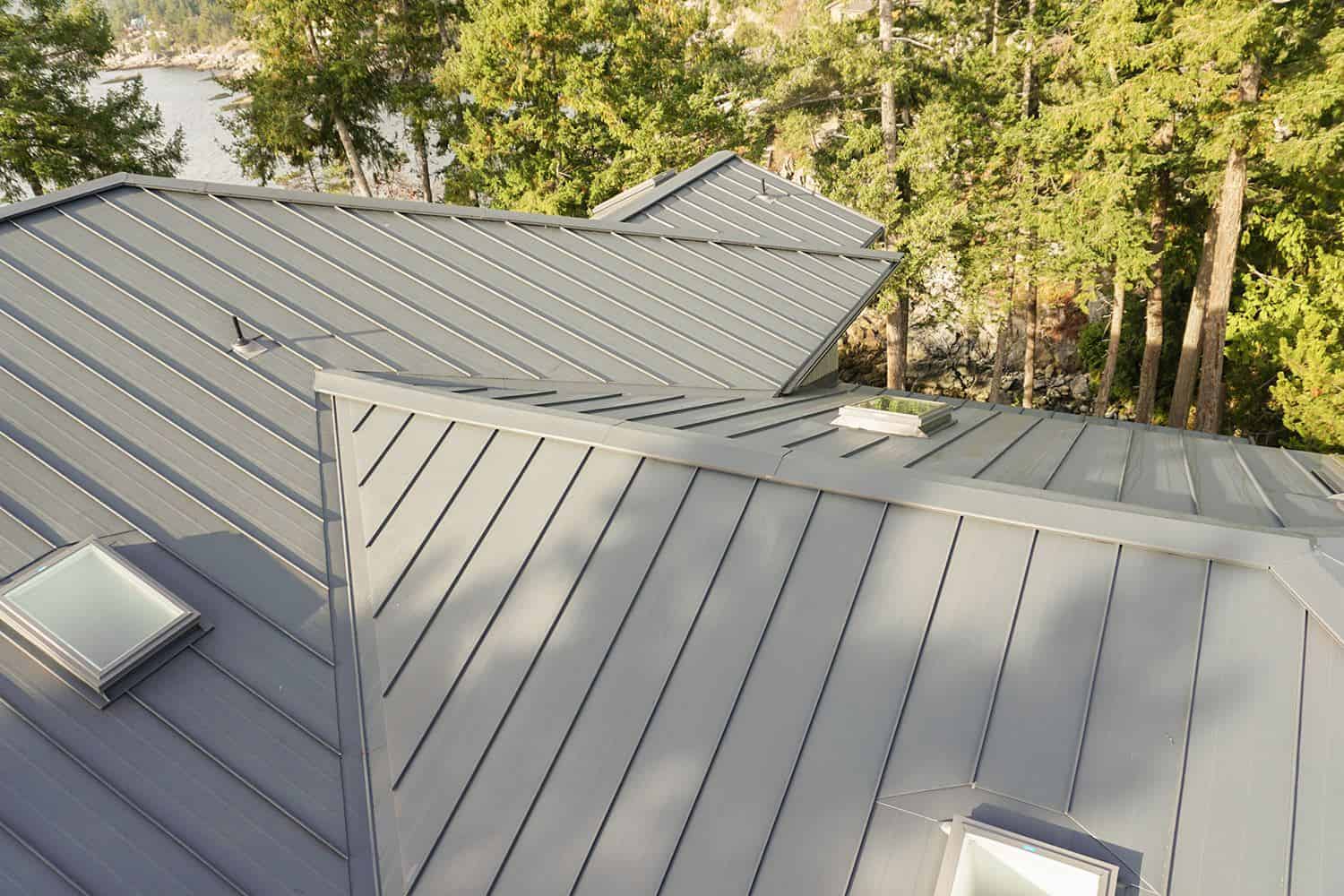 Source: kinstacdn.com
While metal roofs don't initially seem attractive for houses but are more reserved for commercial properties, these roofs have come a long way over the last few decades, and are now more affordable and durable, and customizable than ever before.
While metal roofs are easy to install, they do hold a tremendous amount of strength and come with a high resale value, so this could be a worthwhile choice if you're looking for a roof that will last but retains its value upon moving on.
Wooden Shingles & Shakes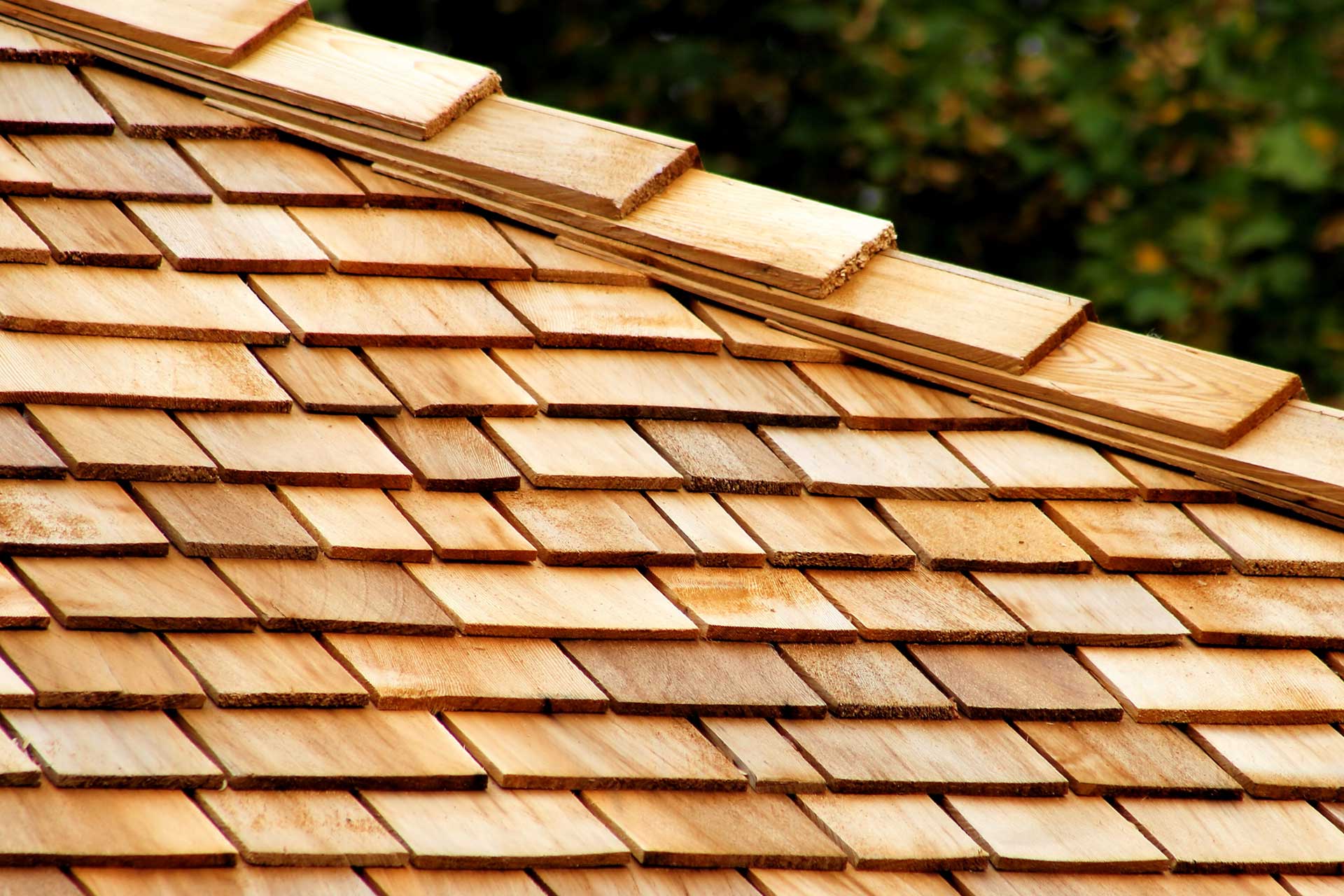 Source: skyluxeroofing.com
Due to the availability of wood shingles and shakes, this is typically the most affordable material to build your roof out of, all while being one of the most aesthetically pleasing. While not suitable for all locations, wooden roofs can create a certain rustic appeal, which makes them ideal for certain styles of houses.
Summary
As you can see, there are plenty of options to consider when it comes to choosing the right material for your roof that suits your budget. Take a look through this list, research what you like the look of, and see which one is best suited for the budget you have to spend.