The Modscape Team Designs Northcote House
154 views
How knew that simplicity and elegance would get mixed and result into a gorgeous house? well, even we didn't had any idea before we went through the beautiful as well as stunning Northcote house and the credit behind the beauty of the house entirely goes to Modscape and it is for sure that this house is one of their best construction till date and this is such a beautiful modern construction that anyone would fall in love with it just the way the clients fell in love with it and this seems to be a perfect fusion of technology with nature and the best this is that the house is enough spacious but has not occupied too much of land and with just 2,281 square feet team Modscape has created this elegant as well as beautiful house.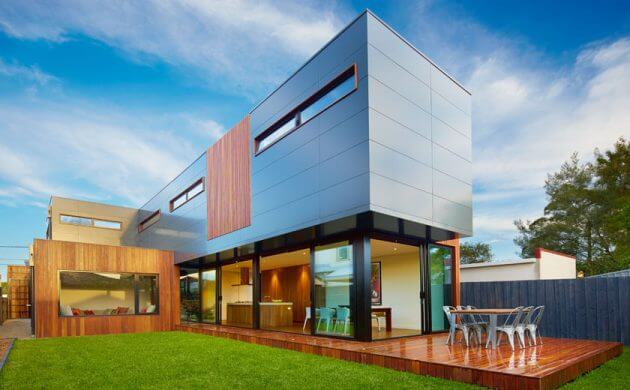 Source: architectureartdesigns.com
This house is exactly located at Northcote and because of that the name of the house is Northcote and the place falls under Melbourne which is again in Victoria that is in Australia. The area is not that wild like rather it is a proper city and even there are so many neighboring houses around this house and if you are someone who hates being alone into wild but still want to live in a house which has some natural touch to it then this is the kind of house you should consider living in.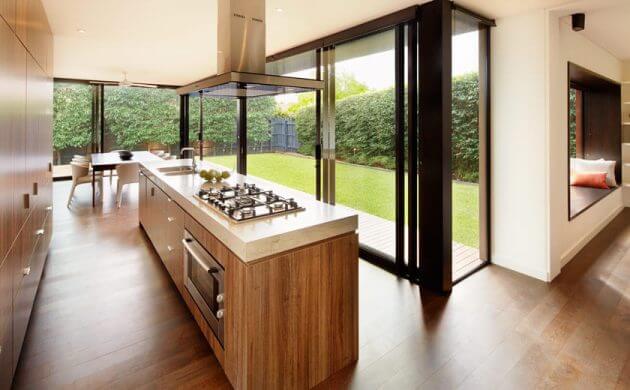 Source: architectureartdesigns.com
The exterior of the house is all green as well as leafy with some plants as well as with the lush green grasses and if you are into gardening then you would get a huge space to turn it into a beautiful garden and so at the end of the time you would be able to be a little close to nature and for this you don't even have to rush to a forest.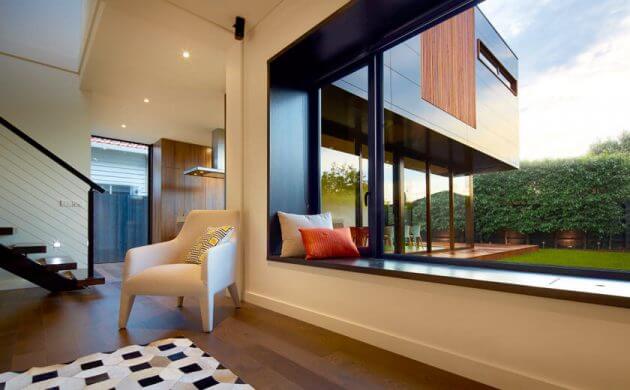 Source: architectureartdesigns.com
There is a extended platform at the exterior of the house which is made up on wood and looks classic and on that platform you can keep some chairs as well as a table and turn it into a nice outdoor dining space so on days you want to rejoice nature with you food then you can have food at the outdoor dining space.
Also Read:- A Stemmer Rodrigues Arquitetura Creation: The Angular House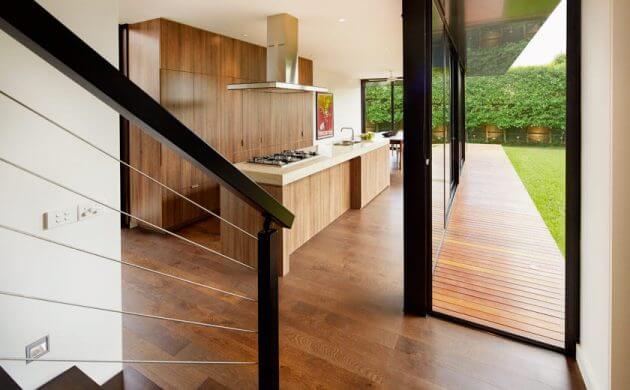 Source: architectureartdesigns.com
The house has a nice tall wall surrounding it so your privacy would be maintained and no one would be able to peep into your house as such. The walls are also covered with a thick layer of green short bushy trees which look so beautiful and also prove to be a treat to watch.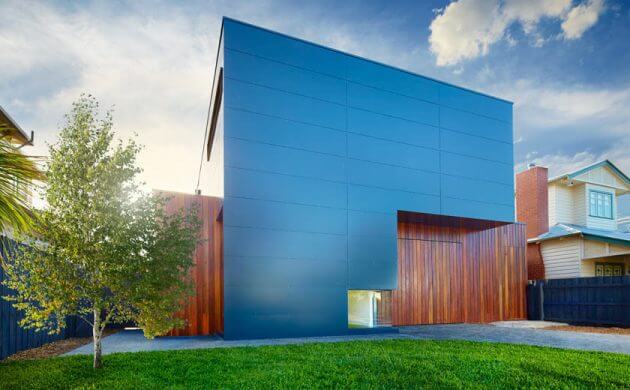 Source: architectureartdesigns.com
Coming inside the house, here the house is of two floors and the exterior of the house is made up of wooden materials and the use of grey, blue, black as well as wooden color can be seen at the outer part of the house. The house is kind of a capital L shaped which seems amazing.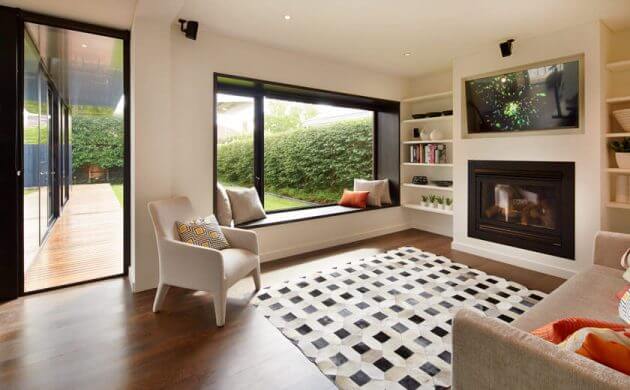 Source: architectureartdesigns.com
The ground floor of the house is has glass mirror from all around which lets natural light enter in the house and also the one sitting inside the house would be able to gaze the view outside without stepping out of the house. Coming inside the home you would find that the house has a very simple yet elegant interior as well which mainly has cream, beige as well as light brown shades here and there.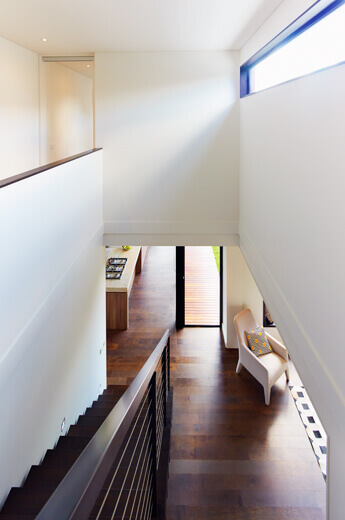 Source: architectureartdesigns.com
One unique thing that you would see inside the house is the box kind of huge glass windows which has some space made up on woods so you can basically set your pillows there and can sit and relax at the place and if you feel like peeping through the window then you can do that as well.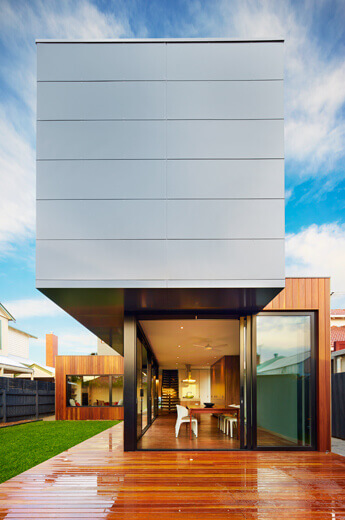 Source: architectureartdesigns.com
The sitting room of the house is pity compact and has a beautiful minimal décor going on which seems to be so beautiful that it would attract eyes. There are shelves here are there so you can keep your essentials there or you can even keep flower pots and many more there to beautify the place even more.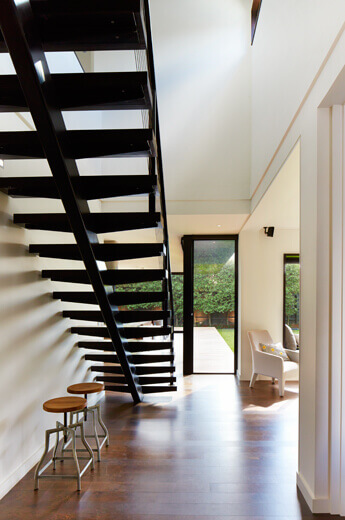 Source: architectureartdesigns.com
If you would turn a bit from the sitting space you would find the dinning space as well as the kitchen which also have the similar kind of décor as well as interior and the kitchen is modular and so you would not be lagged behind in terms of technologies.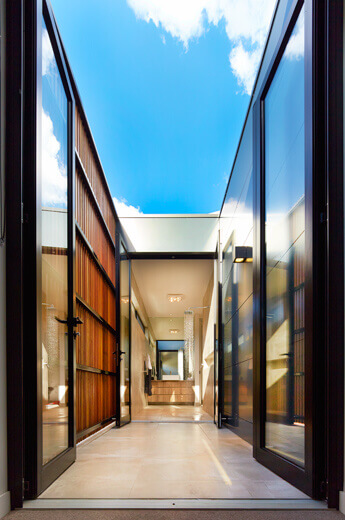 Source: architectureartdesigns.com
There is a staircase at the sitting room which would take you to the bedroom which is the most luxurious space of the house. If you are someone who is willing to live in a space which would have good mixture of nature with that of technology then Northcote house is something you need to check out and for more such interesting information as well as designs you can browse through Architectures ideas.