Best Uses Of Empty DIY Tin Cans
A lot of us may just throw away our empty cans that we get from food but have you ever wondered that we can actually use them to create some wonderful DIY things and use them for different purposes and the process would not only be very exciting but at the same time it would save lots of your money and also tin is not that great for our environment so we should keep on reusing them rather than throwing it right away after finishing the food or anything inside that.
There are lots of different ways to recycle the tin and use it in multipurpose ways and if you are wondering about some of them then here are some of the best DIY tin can crafts that you need to check out and also you can try them out in your home and make several uses out of a tin.
DIY Tin Name Candle Holder: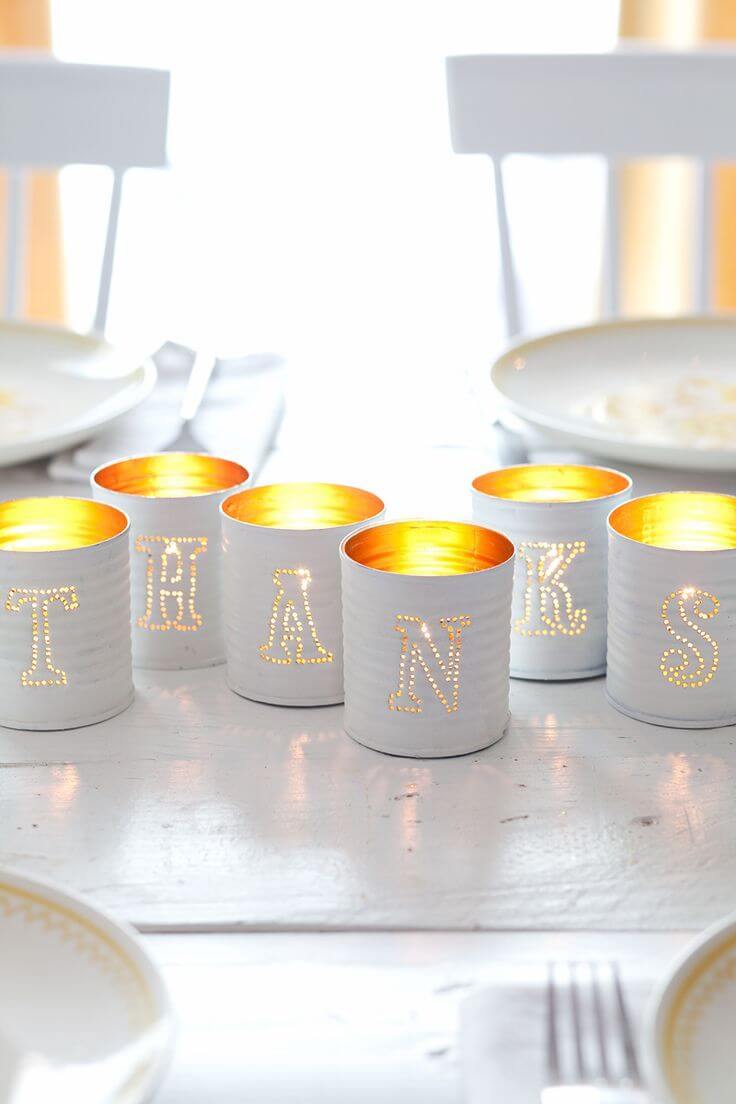 Source: i.pinimg.com
This is one of the most beautiful decor items that you can make out of an empty candle and here you would not even need too many things to make this and you can literally make this are few minutes only. Here you would need some empty tins, a nail, some spray paints and of course some small candles to prepare this beautiful DIY candle stand.
Here you need to cut the lead of the tin and then paint it entirely and after than you would have to heat the nail and write one alphabet by creating holes with the nail and you would have to write bunch of words so that a word can be prepared, for example you can write L, O, V, E to prepare love and then you would just have to keep the tin one by one according to the word and the keep a candle inside the tin and lit it to see the beauty of this tin candle holder. You can also decorate it with some ribbons if you like otherwise you can just keep it as it they are anywhere you want them to be.
Tin Wreath: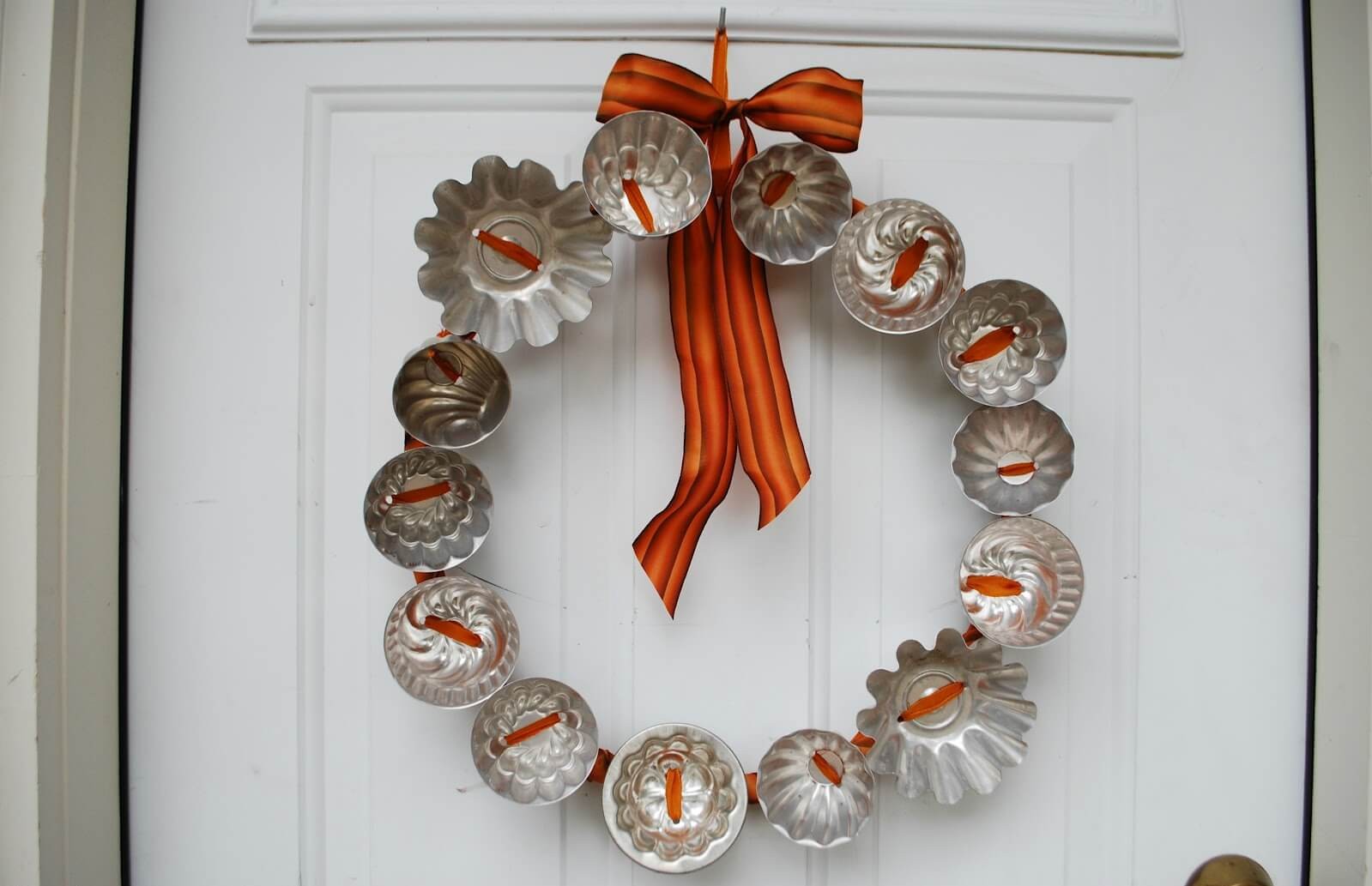 Source: 1.bp.blogspot.com
Wreaths are beautiful and they cost a lot if you would go to the market to buy them so it is always better to make them at home since making a wreath is too easy and it is very fun to prepare one as well and if you got some tins then you can actually prepare tin wreath for your garden and hand it on the tallest tree of your garden. Here you would need a long ribbon, some empty tins, some colorful crafted or printed papers and some paint and glue as well to make this DIY tin wreath. Now you would have to cut both the ends of the tin and then paint it in a bold as well as opaque color and then paste printed paper on the tin and then just insert the ribbon through all the tins that you have and then just tie the ribbon to form the wreath and that's it your DIY tin wreath is ready.
Tin Spoon And Fork Holder:
Source: i.pinimg.com
This is a useful thing that would help you in keeping your kitchen organized and at the same time this would also keep your kitchen nice and beautiful which is great for sure. There is no wonder that spoons as well as forks are the smallest thing in any kitchen and so we keep on losing one but with this kind of holders everything would be intact so you would not have to find it very time you need to one.
Here you would need some tins, some super glue, some paint and a wooden base that's it to make this beautiful DIY spoon and fork holder. No you would have to cut the lead of the tins that you would be using here and then you would have to paint the tins and then you can actually write spoon or fork in front of the tin and the paste the tine with each other one after another and the paste them on the wooden base and your DIY tin holder is ready and you can keep it in your kitchen or even on your dining table.
Also Read:- Best Mudroom Storage Ideas That You Can DIY
DIY Tin Can Wind Chimes: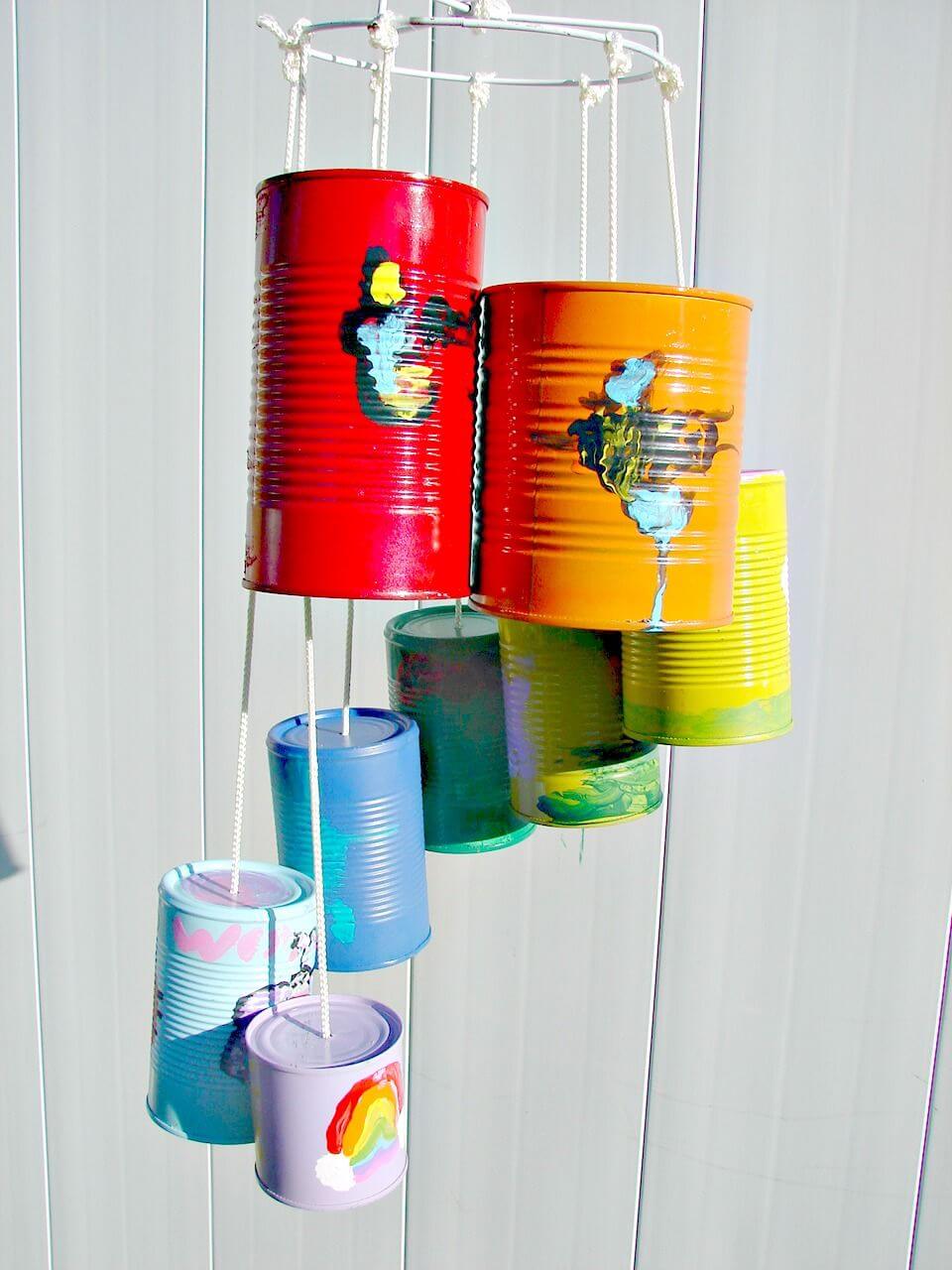 Source: i.pinimg.com
This is beautiful and very soothing and if you love the sound of things getting hit due to slow wind then this can be perfect for you. Here you would have to get your hands on a round holder and some ribbons, some beads, some tins of course and some bright as well as vibrant colors that are it. Now here you would have to paint the tins with some bright color combination and the create a small hole on the base of the tins and tie the ribbon through it and also tuck some beads to make it beautiful and hang all the tins one after another in the round holder and hand it in front of the window or anywhere you want them to be.
These were few of the best DIY tin can crafts that you can prepare at home and also for some fun as well as interesting DIYs , below are some more ideas, you can browse through Architectures ideas.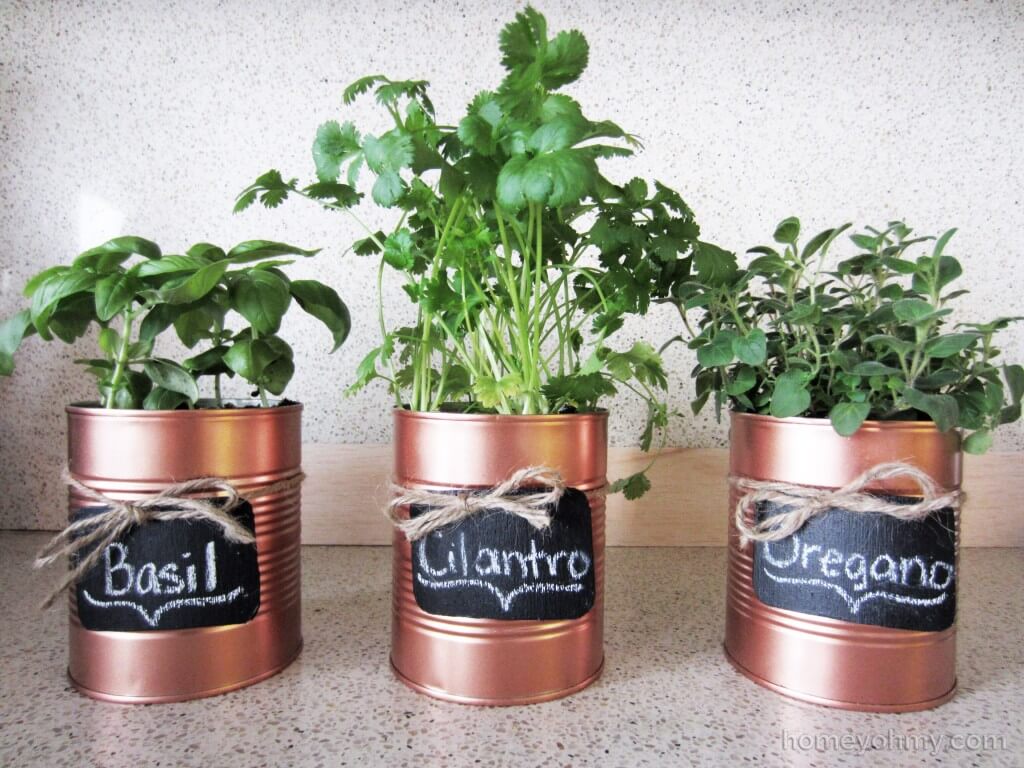 Source: onecrazyhouse.com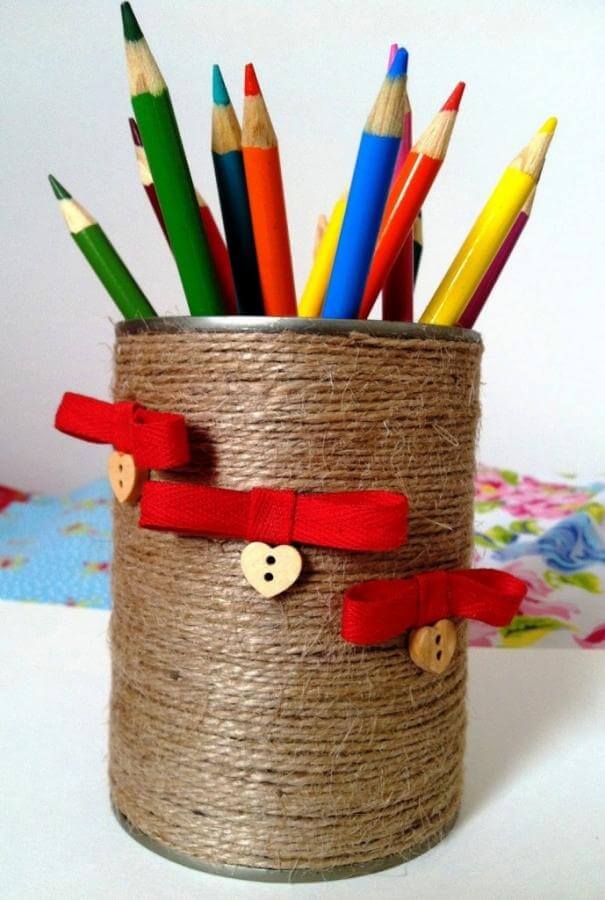 Source: cartoon-designer.com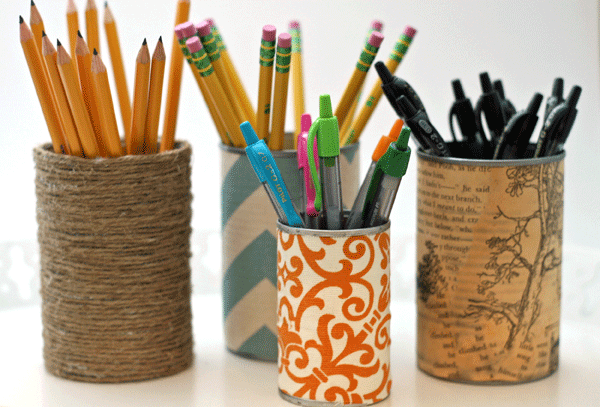 Source: modernmrsdarcy.com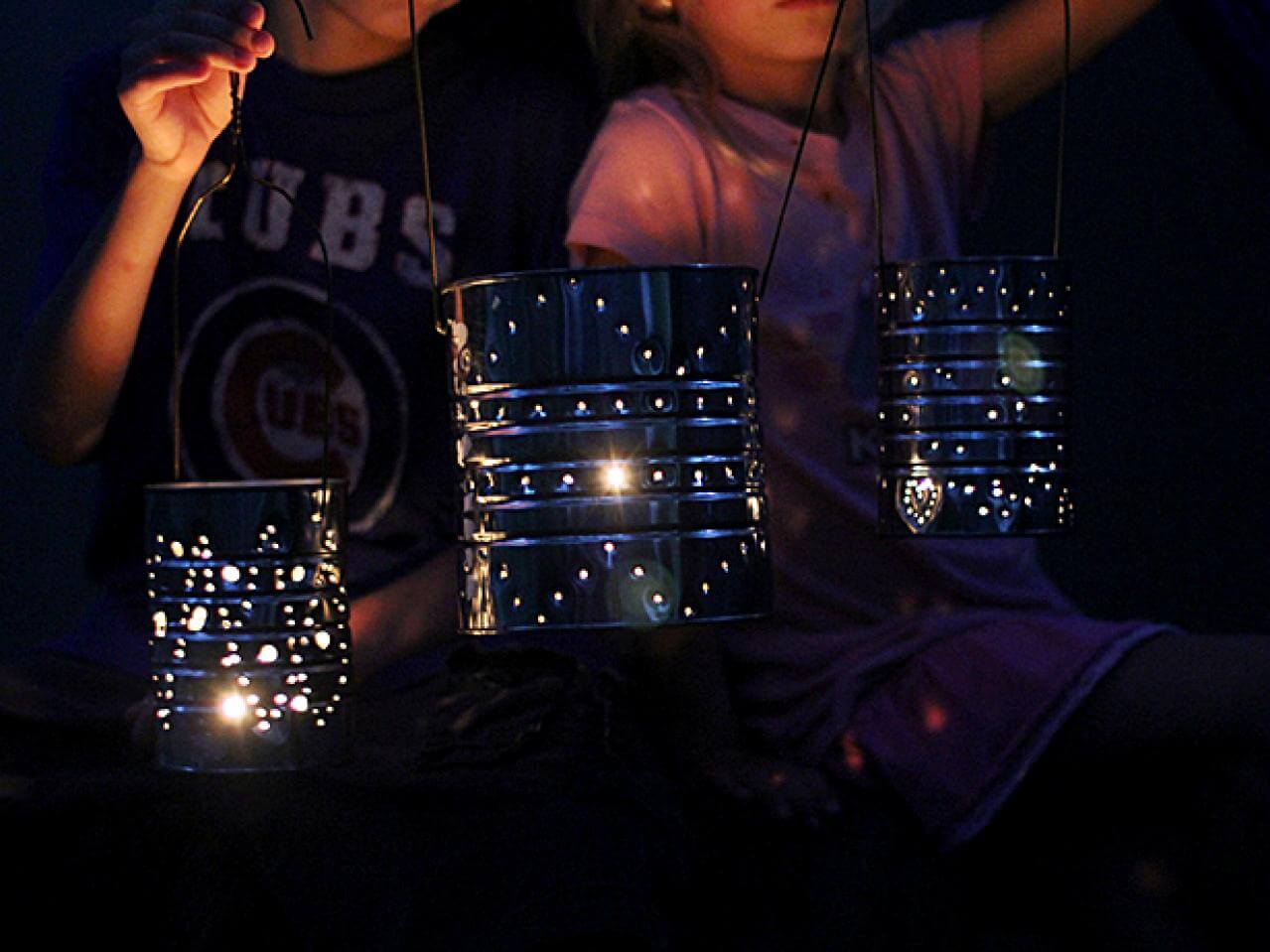 Source: hgtvhome.sndimg.com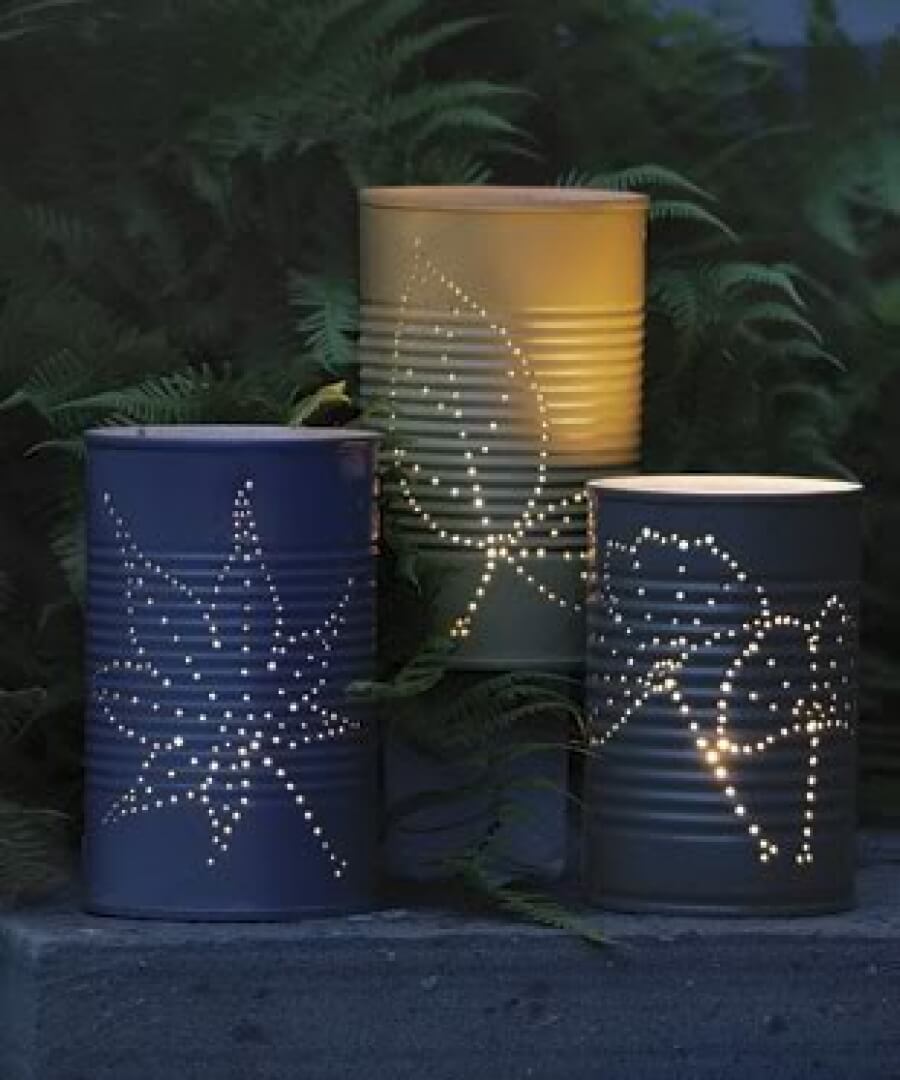 Source: tospitakimou.gr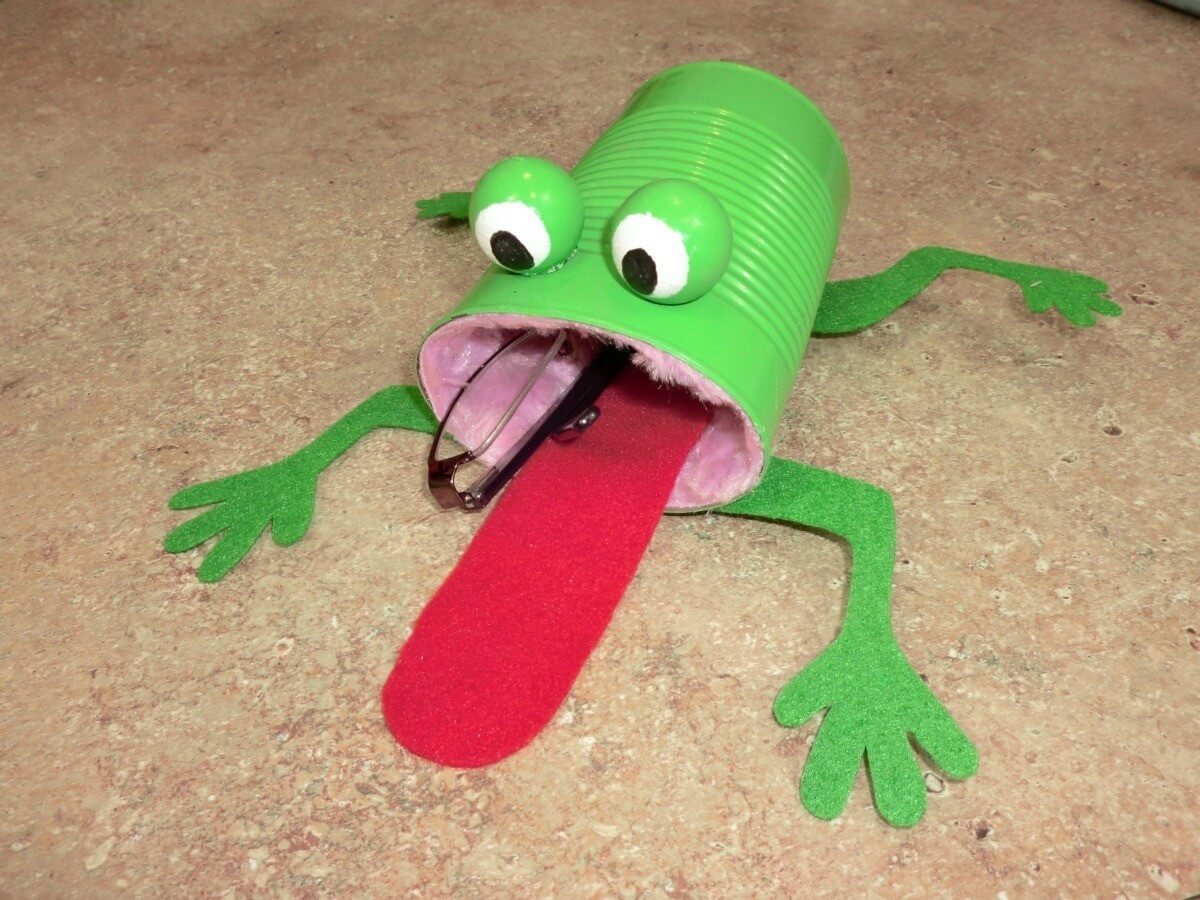 Source: img.thrfun.com