4 DIY Building Projects For Making a Backyard More Comfortable
385 views
Many homeowners are so focused on interior design and structural architecture that they forget to optimize one of the most enjoyable parts of their property – the backyard. You probably already have some basic landscaping and a lawn that makes your yard aesthetically appealing, but have you taken any steps to add comfort and convenience to the space? If you're in search of inspiration for your next backyard building project, try starting with the following four ideas:
1) Screen In the Porch or Patio
Source: cachecrazy.com
Almost anyone can build a basic frame around the porch or patio and wrap screening material around it to create a screened in area. This simple project will give you a place where you can relax outside in the evenings without having to worry about an onslaught of mosquitoes, flies, and other small insects bothering you. Plus, if you ever decide to sell the home, screened porches are preferred by most buyers.
2) Build a Pond and Waterfall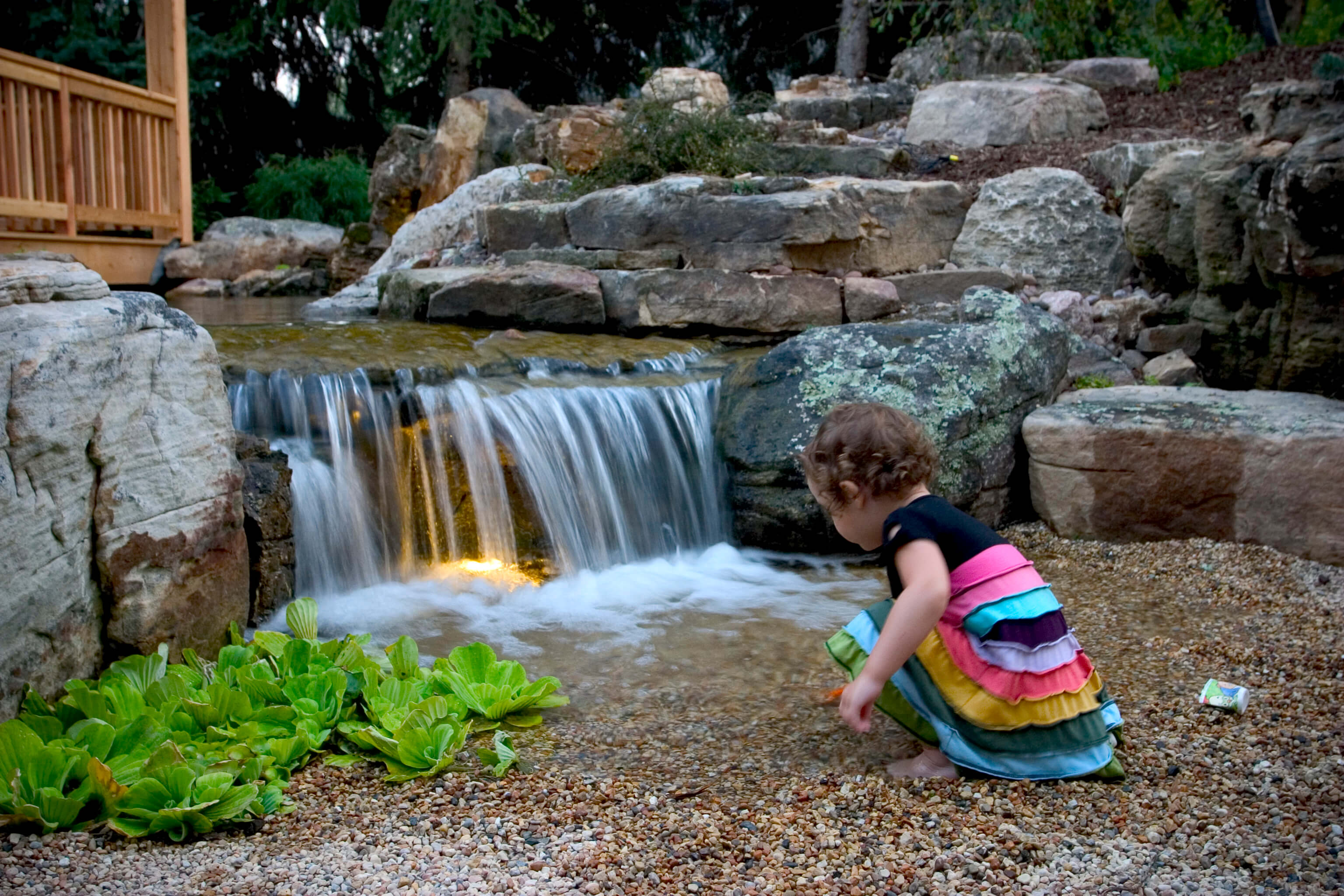 Source: 8148.info
There are plenty of DIY guides that will show you how to install a small pond and waterfall setup in your backyard. Believe it or not, this is a relativity affordable and simple project that most people can complete in the course of a single weekend. Of course, you can add fish to the pond for an extra dynamic – feeding them is always an entertaining pastime. How does this make the yard more comfortable? Well, science has proven that the sound of running water and the sheer presence of water calms and relaxes humans.
3) Add a Gazebo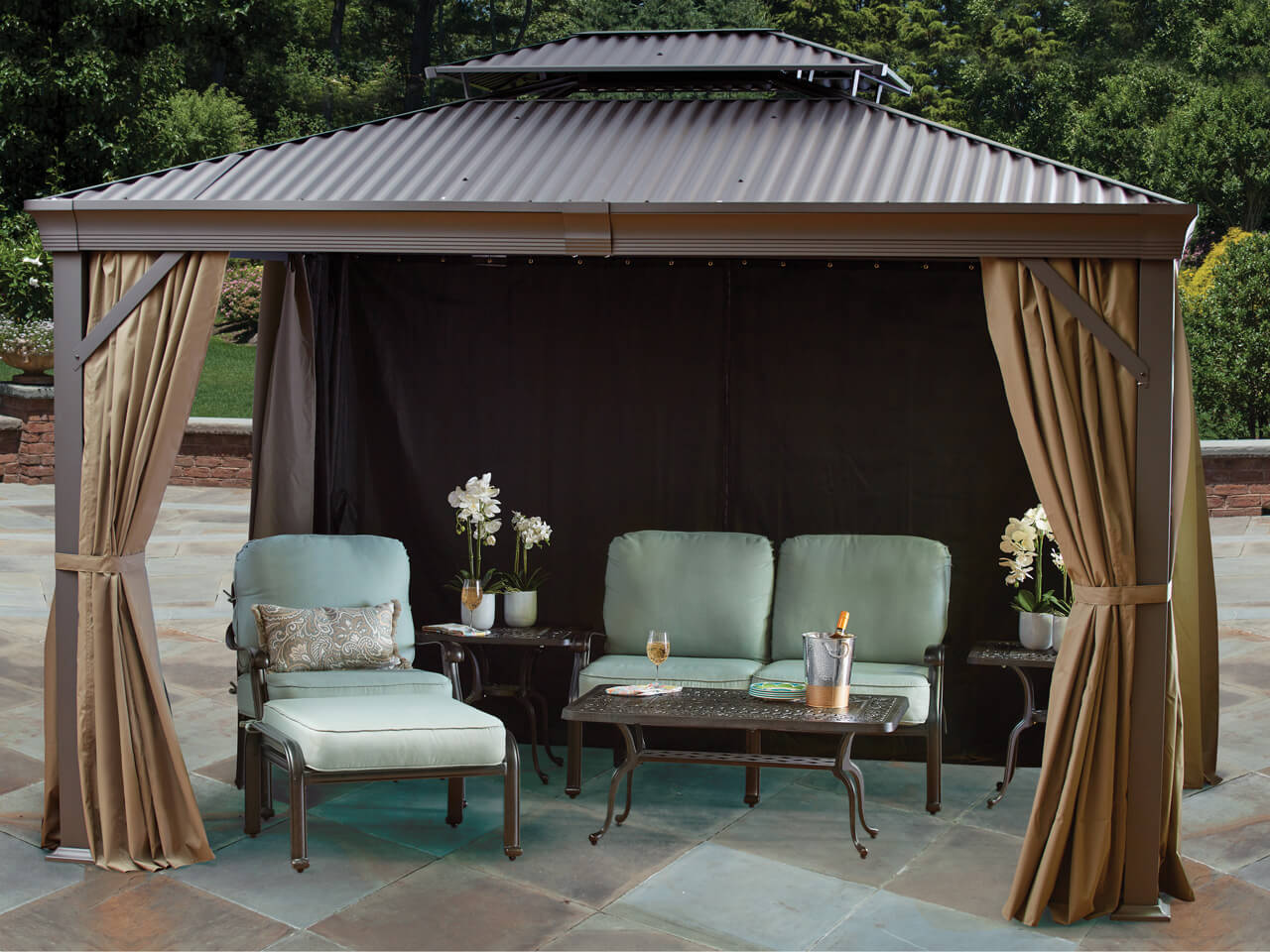 Source: fortunoffbys.com
You might not think you have what it takes to build a gazebo, but you'll be pleased to learn that there are many kits available that will reduce the project to a straightforward assembly process. In other words, if you can follow instructions and do a bit of moderate lifting, you can build a gazebo in your backyard.
Also Read:- 4 Beautiful Pool Patio Ideas For Your Backyard
4) Dig an In-Ground Pool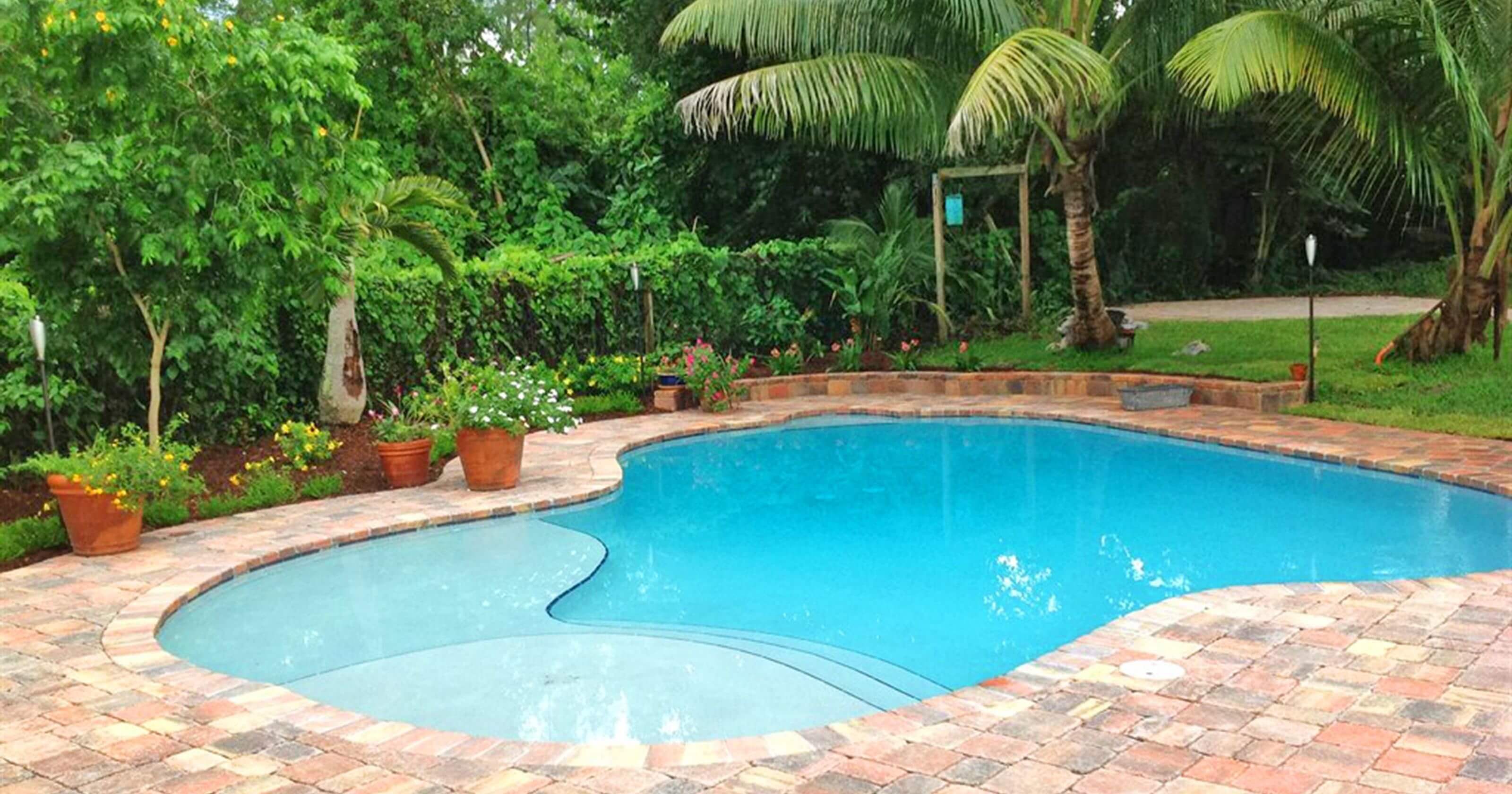 Source: gannett-cdn.com
While the average cost of having an in-ground pool built for you by a professional construction company is around $20,000 -$30,000, you could actually do it yourself for only a few thousand. This project may not be feasible on certain properties due to the presence of hard rock or underground obstructions in the yard such as pipes or a septic tank. However, if you exercise caution and do your research, this fairly difficult DIY project can be completed in a few weeks to a few months and will provide you with tons of backyard entertainment for years to come.
5) Spring And Fall Are The Perfect Times For Backyard Building
The excessively hot or cold temperatures of the summer or winter aren't exactly conducive to a grueling outdoor activity so you may want to plan your backyard building projects for the spring or fall when the climate is more moderate. Spring is the prime candidate because it's right before the summer, which is when you'll probably get the most value out of your newly added improvements.