How To Transform Your Backyard Into The Ultimate Entertainment Space
526 views
Summer is upon us, which means so is barbecue season! As the weather gets warmer and the kids get restless, you may be wondering how to fill up those summer afternoons and weekends that stretch ahead of you.
If you have a backyard, you'll probably spend a decent amount of time splashing around in the pool or grilling up some burgers – activities you'll want to share with friends, family, and neighbors. The only thing that's stopping you is your yard. Maybe it's bland and unappealing, without much to offer in the way of amenities.
It doesn't have to be that way, though. With a little DIY process and the right space, you can easily take your backyard from blah to breathtaking.
Create a Comfy Lounge Space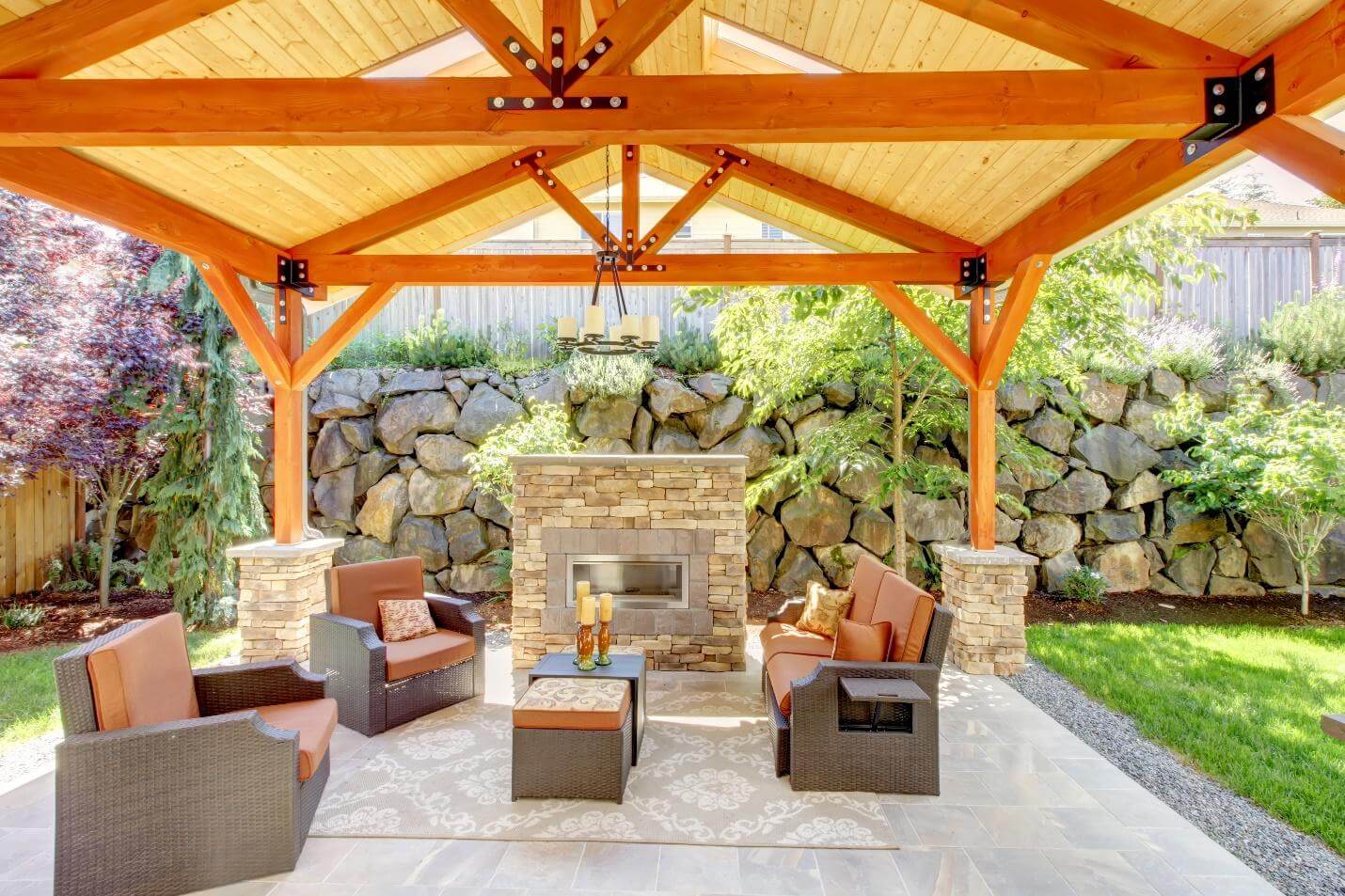 Source: backyardwork.com
Summer evenings are for lounging, enjoying each other's company, and taking in the smells, sights, and sounds of summer. As such, you'll want a place where you can gather around and chat. Invest in a wicker sectional, or an ottoman and some outdoor armchairs. Wicker is both weatherproof and homey. While you can opt for plastic or aluminum furnishings, they're not nearly as aesthetically pleasing.
If you do love to entertain often, you might consider modular outdoor furniture, as this will allow you to reorganize the seating arrangements based on your guests' needs.
Accessorize your outdoor furniture as needed. Throw some cushions and colorful throw pillows over the furniture so that it's more comfortable for sitting. Just make sure to place a tarp over it when you're not using it so that they don't retain water and most damage.
Place a coffee table or ottoman in the center for some iced tea and other mid-afternoon refreshments. Or, get creative. Replace the coffee table with a fire pit for added ambiance.
Fortunately, fire pits can be an easy DIY project. You can just buy some pavers from your local home improvement store, lay them out in a circle, and begin stacking them. Fill in the cracks between them with paver sand, and place a few along the base of the fire pit, as well. Lastly, throw in some gravel or wood, and watch the flames go. This is a cheap alternative to buying a standard fire pit.
You can also get creative with the seating arrangements you choose. For example, a hanging egg chair or round outdoor daybed with a canopy could be an amusing and appealing addition.  
Install An Outdoor kitchen & Bar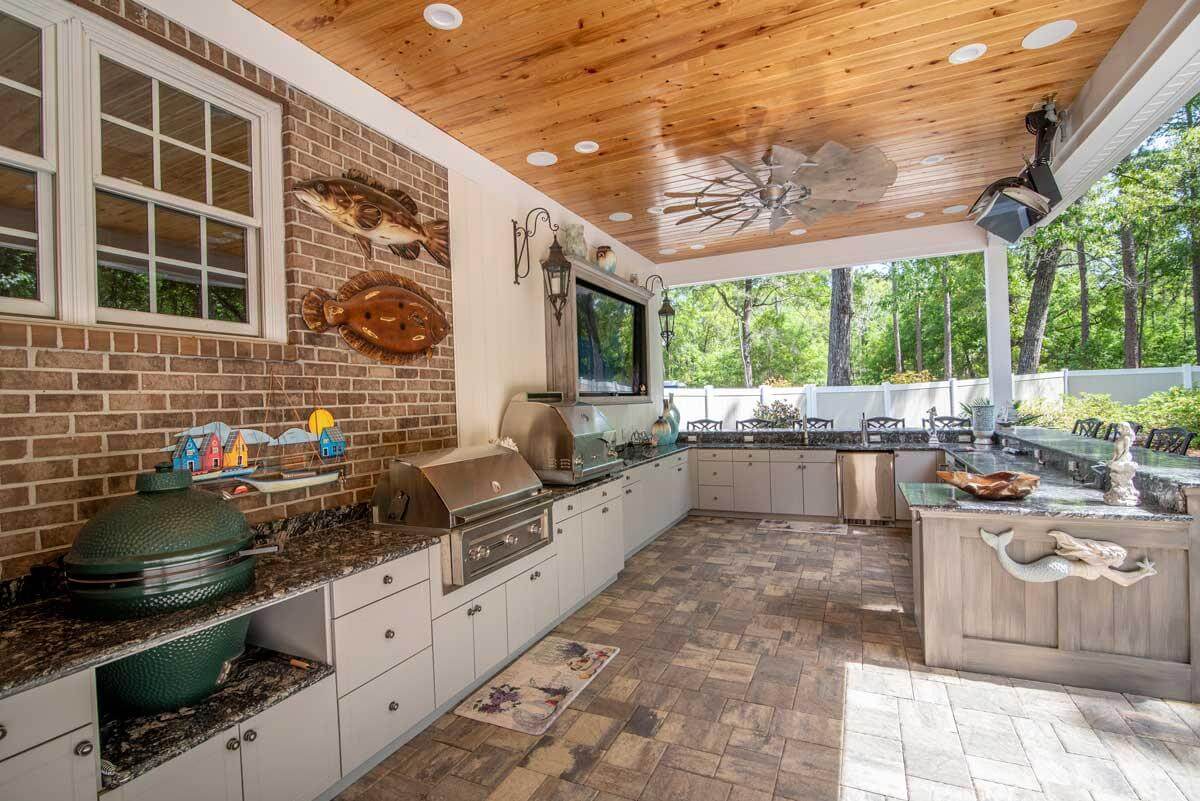 Source: residencestyle.com
An outdoor kitchen makes for a wonderful focal point in your backyard. All at once, it serves as a food prep and gathering area. And, on hot summer days when you don't want to turn on the oven in the confines of your home, an outdoor kitchen can be a lifesaver.
Consider investing in outdoor cabinets made of high density polyethylene (HDPE). This material is highly durable. It's waterproof, weatherproof, and UV-proof, making it the ideal material for outdoor exposure resistance.
Top off your outdoor kitchen space with an outdoor TV, wet bar, and beverage cooler. These amenities provide you with a completely functional kitchen in the comfort of your backyard. Top it off with a built-in grill, or maybe even a pizza oven if you're really out to impress your guests.
An outdoor TV will make this the ultimate game-day space, especially if you implement some counter/bar seating. Even on a budget, you can install a compact outdoor kitchen for under $5000. There's no reason not to make this part of your exterior home improvement efforts.
Purchase a Dining Set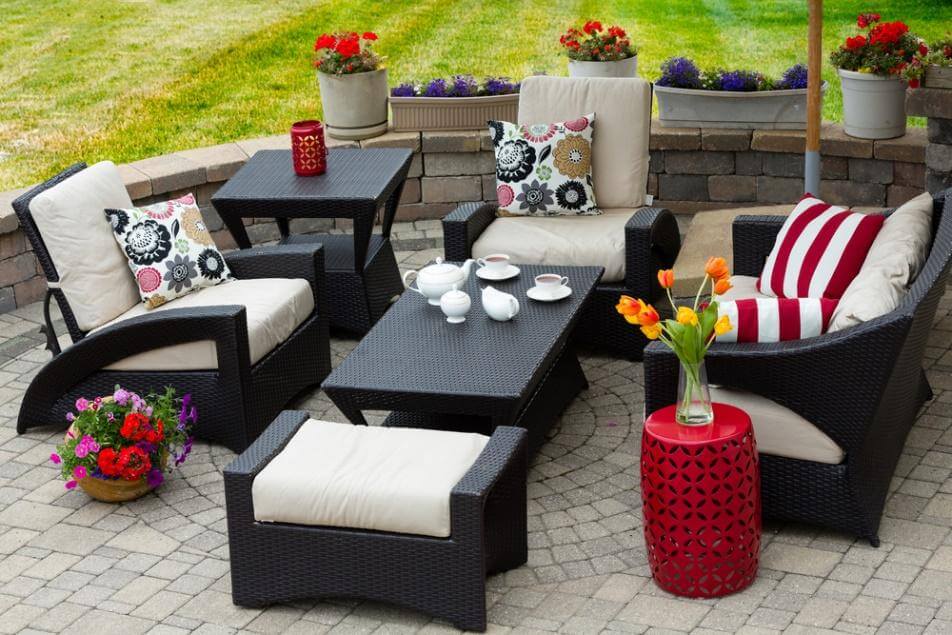 Source: shiftlegacy.com
Among our favorite things to do outside, such as swimming and stargazing, eating most certainly takes the cake (no pun intended). Invest in stylish dining set for your outdoor space, preferably one made of bamboo, wood, or wicker.
A small metal bistro table is also appropriate for smaller yards, and make a great spot for having your morning coffee and reading the paper. While metal dining sets are more expensive, they're significantly more durable and far easier to clean.
Don't just plop your dining set down in the grass though. Place it on your deck. Or, if you don't have one, consider building a raised deck out of wooden pallets. If you do place your dining set on a deck, accent it with a rug to truly make it pop.
Also Read:- 10 DIY Home Improvement Ideas To Make Your Backyard The Talk Of The Neighbourhood
Build a Pergola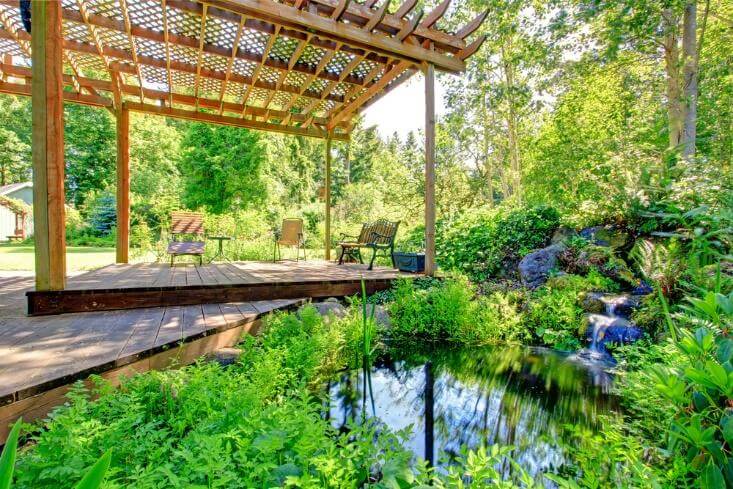 Source: radoslawjanasek.pl
Create a pergola or covered terrace to really turn your backyard into a Zen space. It will protect your furniture from harsh weather, while also creating a separate space for gathering, dining, meditating, or whatever other activities you'd like to designate it for.
You can transform it into a dance floor or altar for parties, weddings, and other events. A pergola can even be a DIY project. Purchase some pressure-treated boards and posts. Outline the area you want your pergola to take up, and begin digging holes two feet deep for the placement of the posts. Pour some cement into the holes to keep the posts stable and let them cure for 24 hours.
Then, begin installing the overhead beams. Drill them into the post, and make sure they are secure by using long screws. Make sure to evenly space them. Top off the pergola with a canopy for an extra elegant look.
Last Minute Touches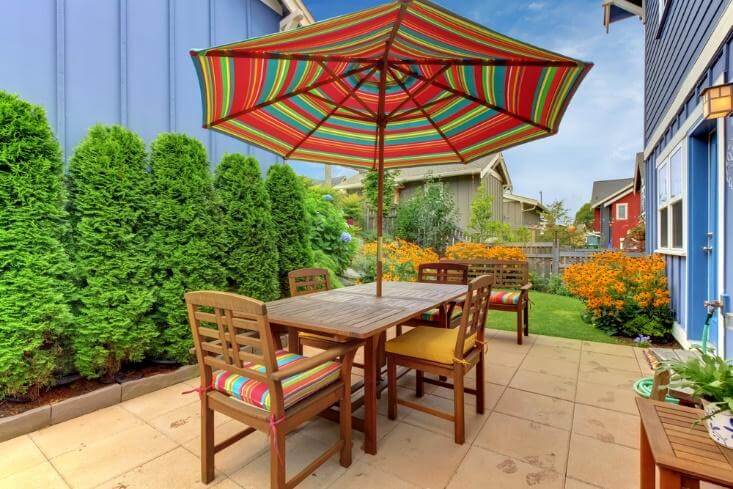 Source: googleusercontent.com
Creating an outdoor space for entertaining is about so much more than just maxing out the amenities. It's about bringing the indoors out, and even just a few minor accents will tie the whole thing together. A small garden with a fountain is ideal for those that like to host more low-key gatherings.
For homeowners that enjoy a full-blown party, or have children, the small putting green is always a fun addition.
Give the space a sense of atmosphere by incorporating some decorative and unique lighting. Tiki torches, candle lanterns, or string lights are great for creating a "party atmosphere." Similarly, a creative indoor-outdoor connection will go a long way toward tying the inside and outside together. Wide sliding glass or accordion-style doors that open up the entire wall to the outside really make for a seamless transition to the outdoors.
Let the touches you put on your outdoor space be in line with your style of entertaining. Going for the works will not make your space more enjoyable. If you like small gatherings, opt for the cozier touches. If you prefer large barbecues and bashes, opt for the grander upgrades. Stay true to your inner host/hostess, and space may even come together on its own.