5 Landscaping Ideas For Beachy Backyard Designs
467 views
A resort-like backyard makes the idea of a "staycation" far more appealing and can serve as a midweek haven for stressed homeowners. Here are a few ways to incorporate a relaxing, beachy vibe into your landscape design:
A Cooling Cabana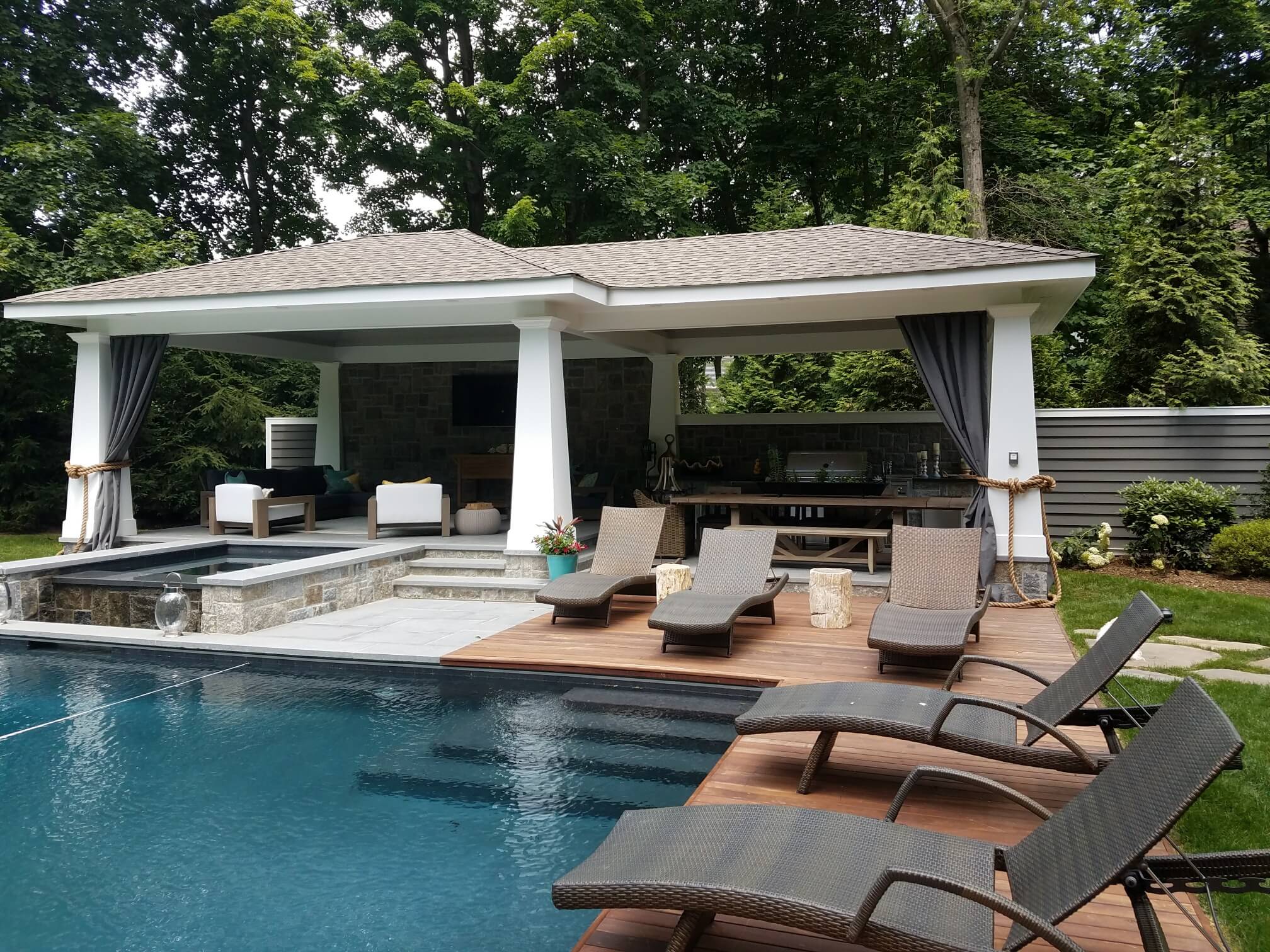 Source: nhawning.com
Staying cool is key to a comfortable day outdoors, as the scorching midday sun can cause a host of unpleasant symptoms from sunburn to sunstroke. A source of shade, like a pergola, cabana, or thick canopy of tree branches, can provide a much-needed break from the heat. Shade structures like these can be customized with accents like hardy outdoor curtains and palm branches to give them a more tropical appearance. A sturdy shade structure can also support the weight of a relaxing hanging chair or hammock.
A Pool Fit for a Resort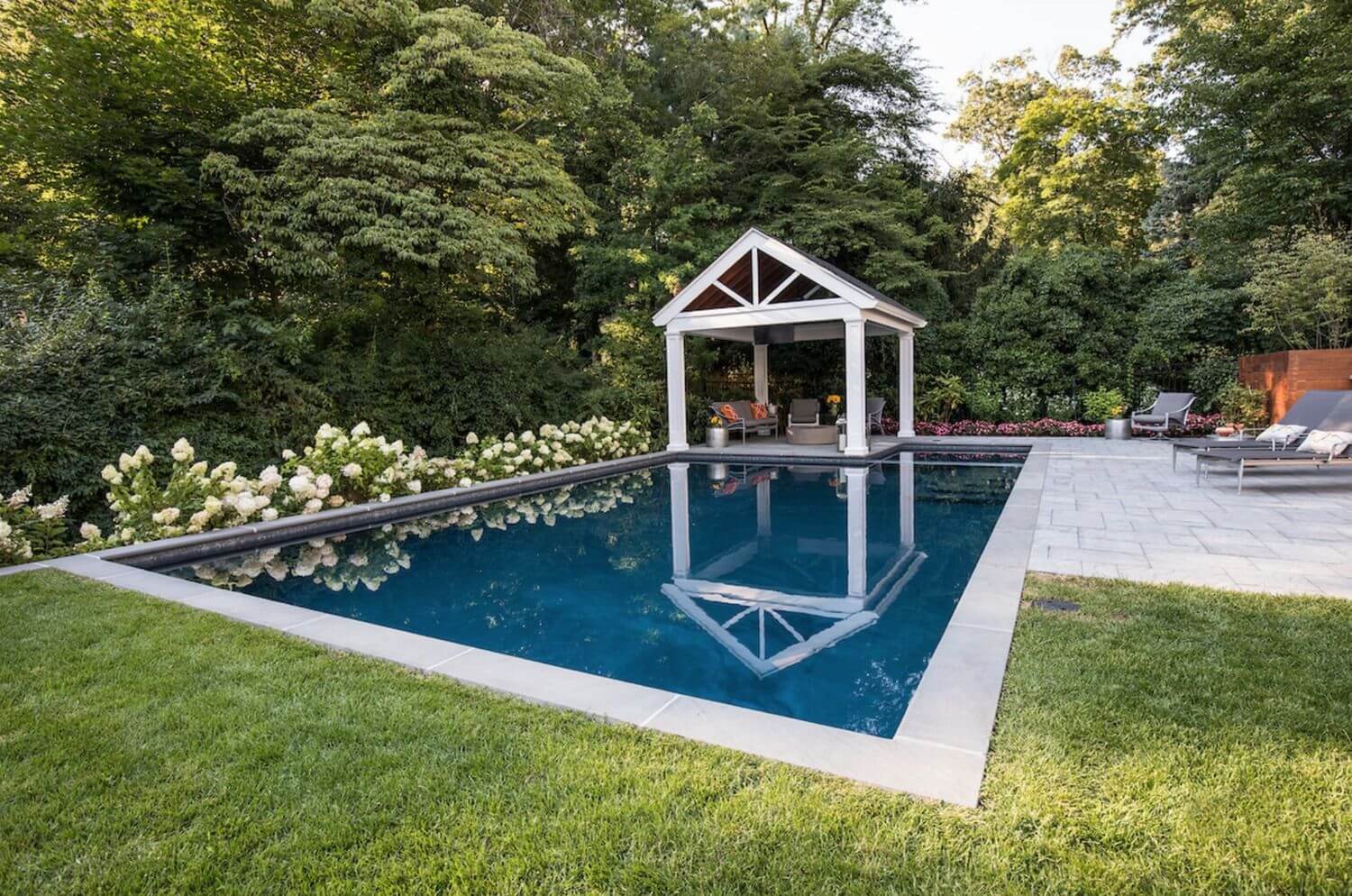 Source: thespruce.com
One of the most vital components of a relaxing summertime escape is a swimming pool. Every element of your pool, from the basic layout to the detailed finishes, can be customized to suit your desired aesthetic. A sleek, geometric shape fitted with a tanning shelf and island can contribute toward creating a pool fit for a five-star resort. If you'd prefer a pool that mimics a natural body of water, opt for a curvaceous and unpredictable shape lined by rugged stone coping, small stones, or sand.
Also Read:-How To Transform Your Backyard Into The Ultimate Entertainment Space
A Classic Tiki Bar
Source: i.pinimg.com
An outdoor kitchen takes outdoor entertaining to the next level and is a staple feature of outdoor living for many homeowners. Fill your beachy backyard with the familiar smell of grilling hotdogs to amplify the fun, adventurous atmosphere created. Not only can outdoor cooking punctuate the "outdoor" element of outdoor living, but an outdoor kitchen can also be customized to suit your desired theme. A cool stone foundation and suitable shade structure overhead make good starting points and can be accented using materials like distressed wood. A bar, mini refrigerator, beer taps, and all the tools to mixology can be essential components for homeowners who participate in the lifestyle. Make your bar unmistakably beachy by using the right materials and flanking it with tiki torches.
A Fun Fire Pit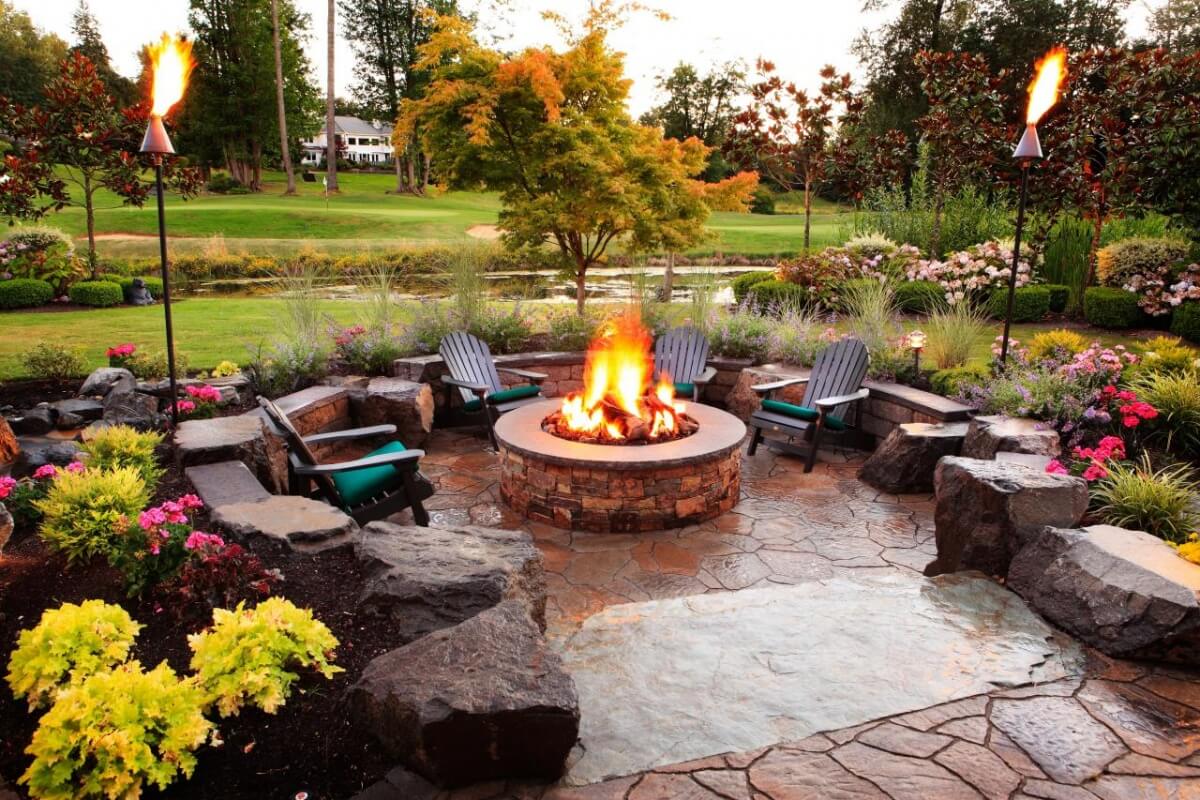 Source: mccmatricschool.com
Popping a fire pit in the center of your beach-themed backyard can evoke pleasant memories of seaside sunsets and festive bonfires. A fire pit can be crafted from natural stone or concrete blocks and can be made to look both polished or spontaneous. A sleek fire table is an excellent addition to a comfortable poolside furniture arrangement, while a low campfire-like fire pit can be nestled onto an island and used to create a more adventurous atmosphere. Surrounding your low fire pit with sand will not only enhance your aesthetic theme but can also improve your safety.
Themed Plantings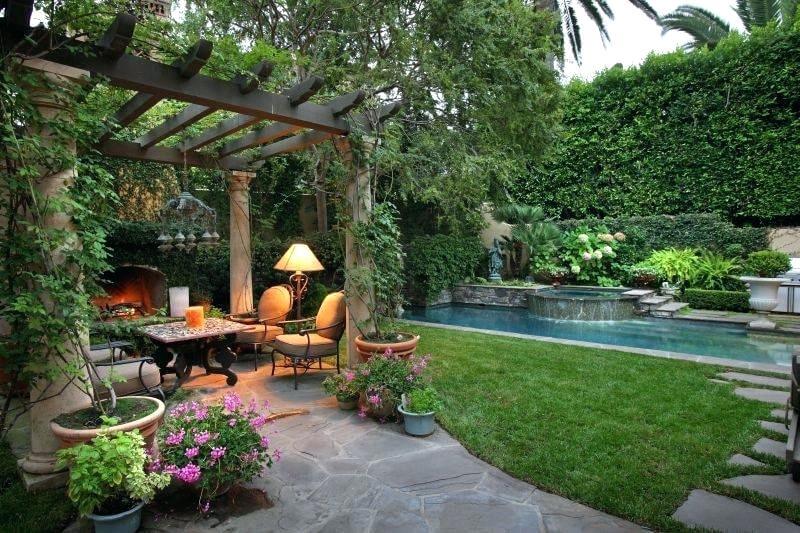 Source: hyips4u.info
The plantings surrounding your hardscape can contribute toward creating a beachy theme. While your climate and soil type may not support palm trees, other broad-leaf plants that are suited to your region can be used to convey the same look and feel. Alternatively, a group of succulents peeking out behind stones of various sizes can help to mimic the vegetation found at the feet of seaside sand dunes.