Swimming Pool Design Ideas
Swimming pools are of different types. The act of swimming itself has gone from just being one of the most popular recreational activities in the world to being something much more. To fit all of its benefits, pools have undergone quite a lot of transformation over the years, with various design innovations being implemented as well.
To wit, we take a holistic look at some of the best swimming pool design ideas:
Swimming Pool Materials
The material of your swimming pool is a significant factor which can affect maintenance and a wide array of other aspects concerning the pool. Below are the most important:
Shotcrete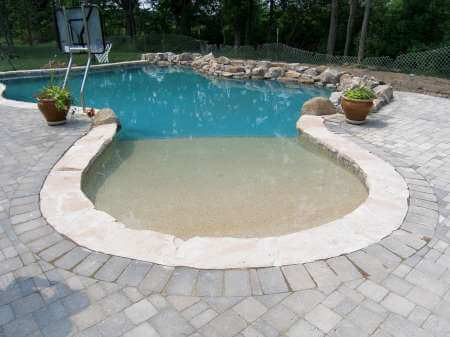 Source: colleys.com
The shotcrete material actually comes from the amalgamation of water, sand, and concrete. That's kind of the reason for its unique name. With this material, the mixture is simply blasted out of a pneumatic applicator on to the surface of the pool. It's done until the desired shape and width is gotten.
Vinyl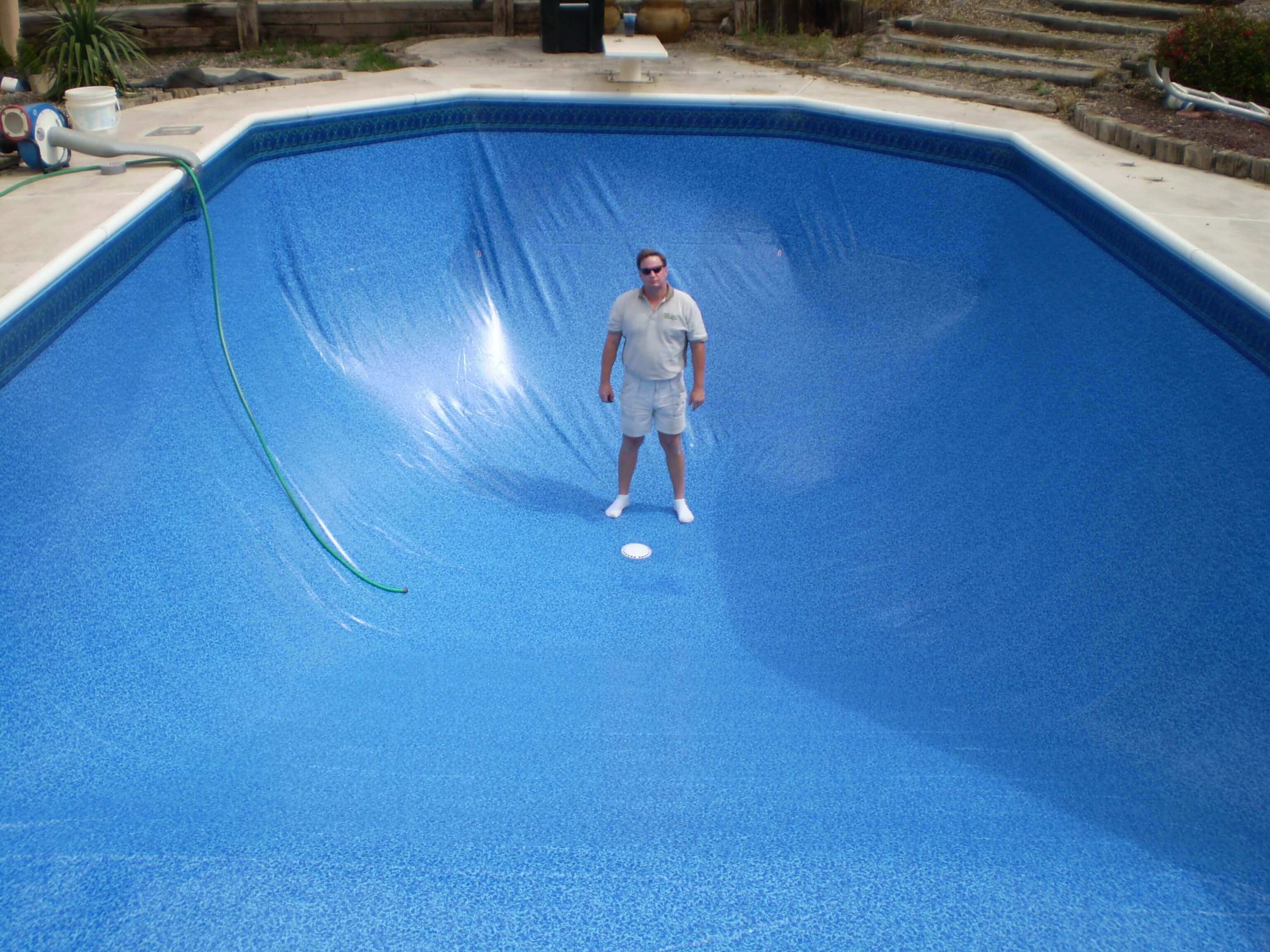 Source: permapools.com
When it comes to the most popular materials that can be used to design pools, one of the materials that you get in your head is definitely vinyl. The most significant factor that vinyl provides is flexibility, and this is why a lot of people love it. If you're into the luxury materials, then this is surely something that you can opt to choose as well.
Concrete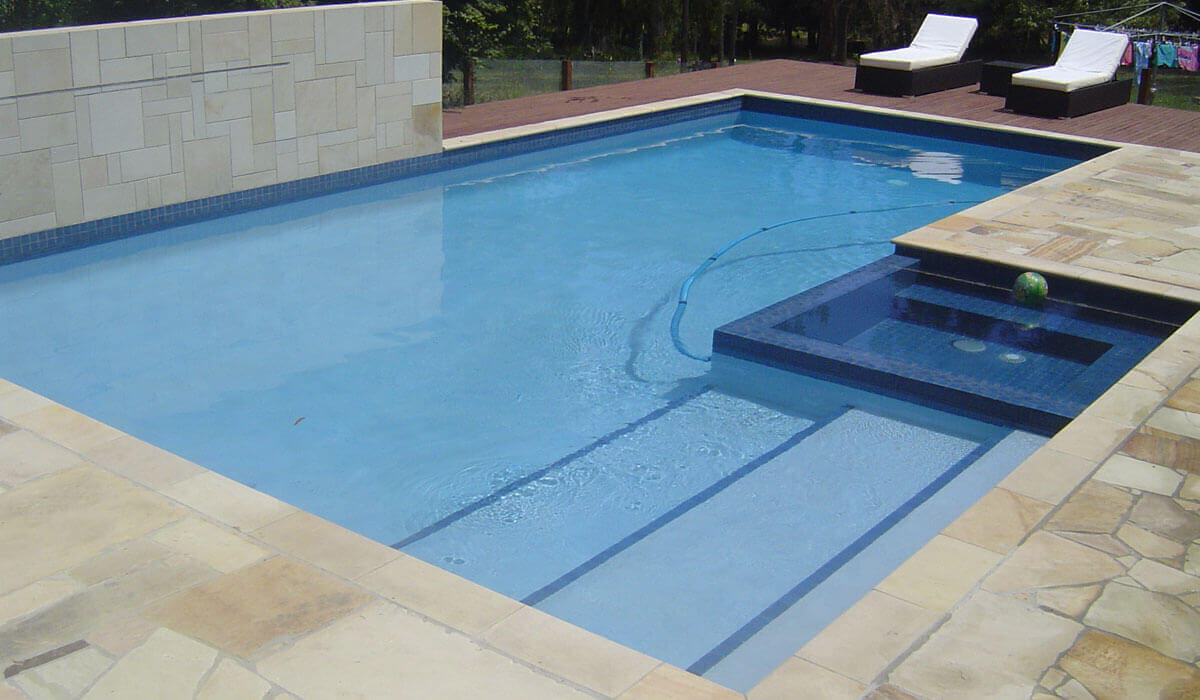 Source: poolsrus.com.au
While the shotcrete material is sitting at the top, there's no doubt that solitary concrete alone isn't so bad. With concrete, you get the freedom that you will need to customize how the pool will look and what its size will be. So, thanks to this flexibility in design, concrete, and vinyl are pretty much the same thing.
Fiberglass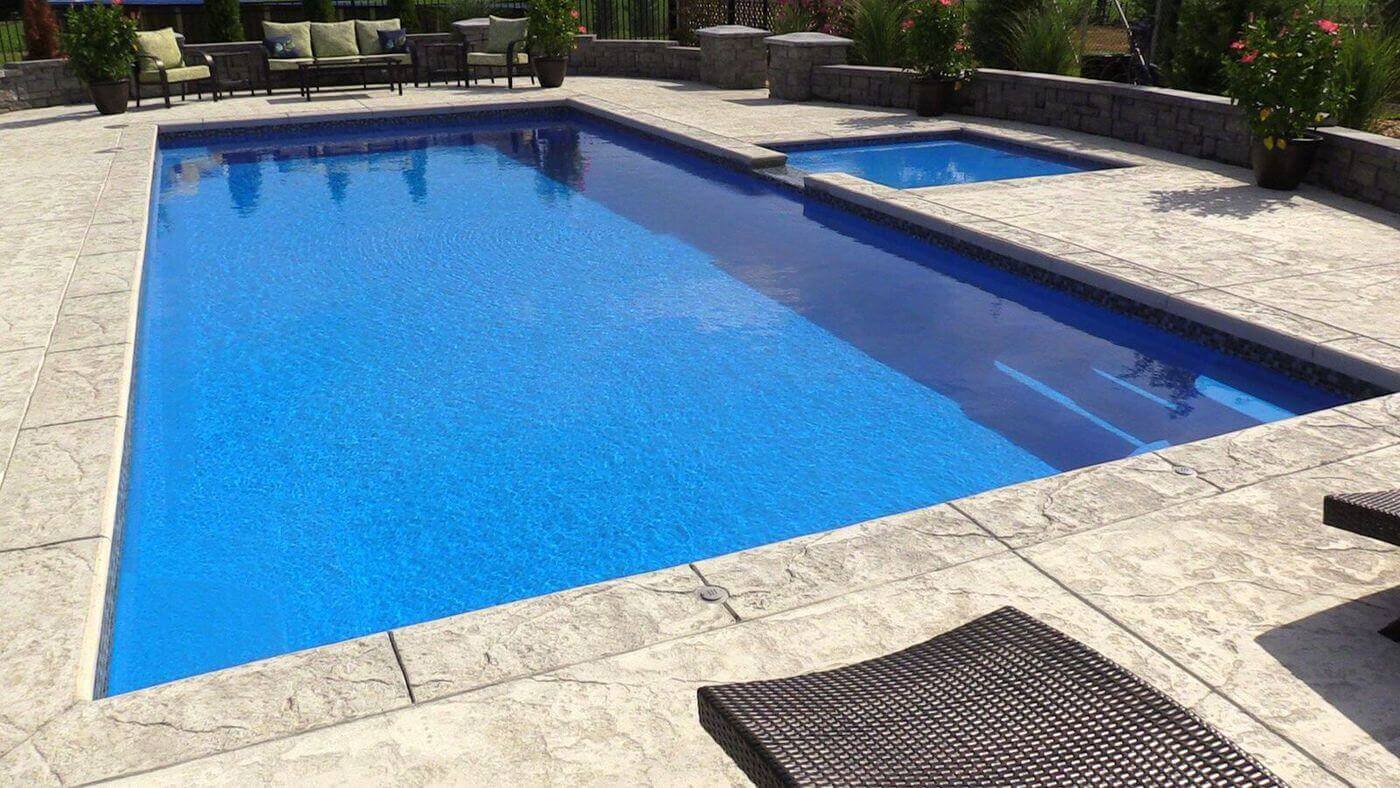 Source: hubspot.net
Usually, you will get the fiberglass in the finished shapes. So, if you have a pool project and you are looking to get things done immediately, then you will most likely be served pretty well with fiberglass. Also, it's important to point out that even though the fiberglass shapes have already been made, you can easily go into a store and pick one that piques your fancy.
Now, when you're done with choosing the shape and form that you like, you will need to think about the space around your house that you want to have your swimming pool installed, and just install it.
Again, the variety of choices of fiberglass that you get will help you to make choices based on design, size, and style.
The Swimming Pool Types
Now that we have knowledge of these pool materials, it' time to check out some designs.
The Pool For Entertainment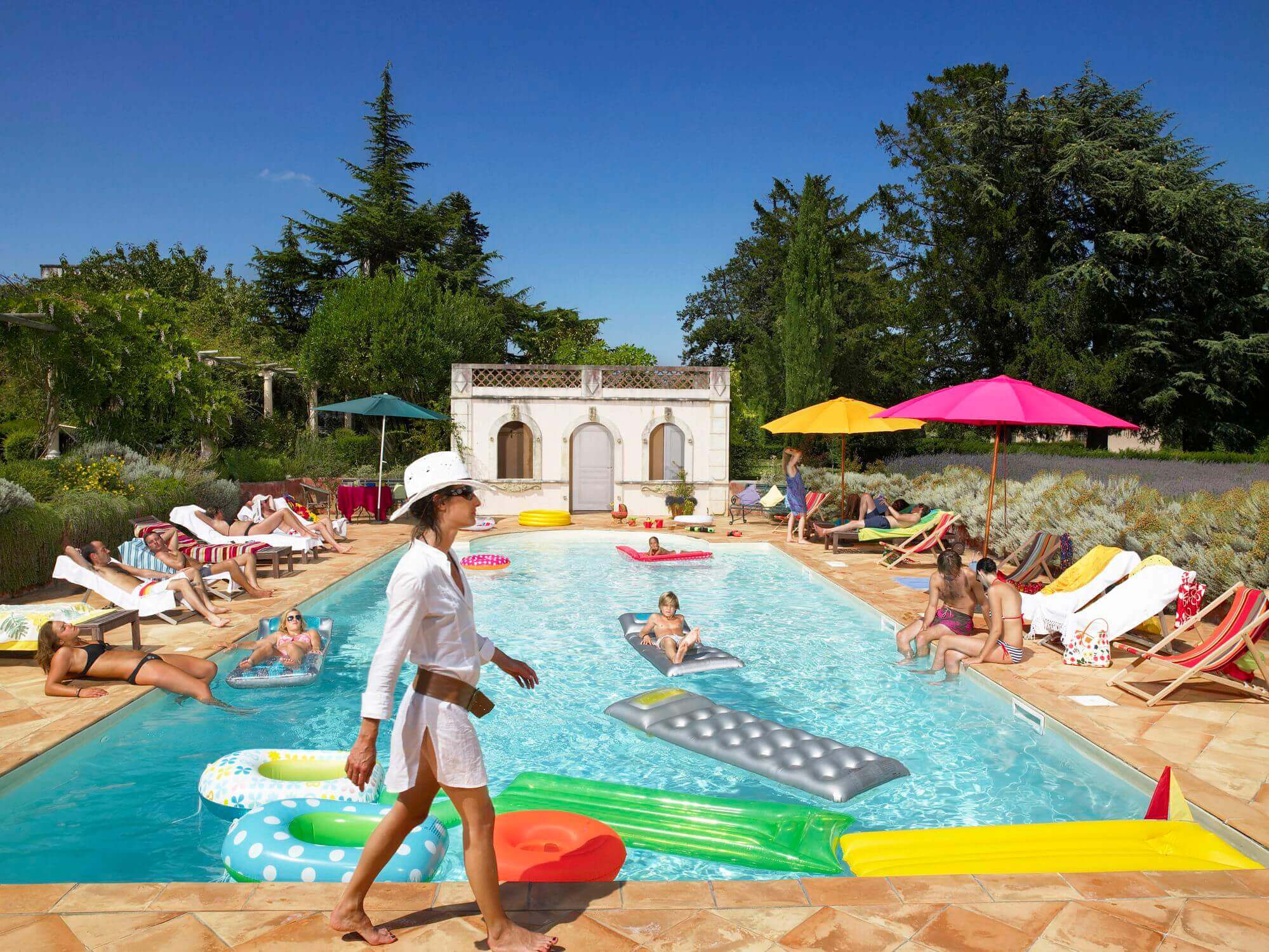 Source: thespruce.com
Usually, this involves a spacious expanse of land. This landscape is actually needed for the pool, because the point of an "entertainment pool" is for people to come in here and have a good time. You're not building a pool or people just to come and stay in.
For entertainment pools, the depth could also vary depending on whether you're building a pool for kids or adults. Also, you would have to consider aspects such as the budget and the landscape.
Also Read:-Some Of The Best Rooftop Swimming Pool Design Ideas
The Health Spa Swimming Pool
Source: waldorfastoriachicagohotel.com
Now, when it comes to the health spa, you will most likely have a pool that is a tad smaller than the lap pool. As a matter of fact, this pool is pretty much the smallest, and it can measure about 10 to 14 feet in length.
Technically, this pool is only required for you to get the health advantages. So, you don't need it for running or playing in. You just exercise in a small area and move around for recuperation.
The Lap Swimming Pool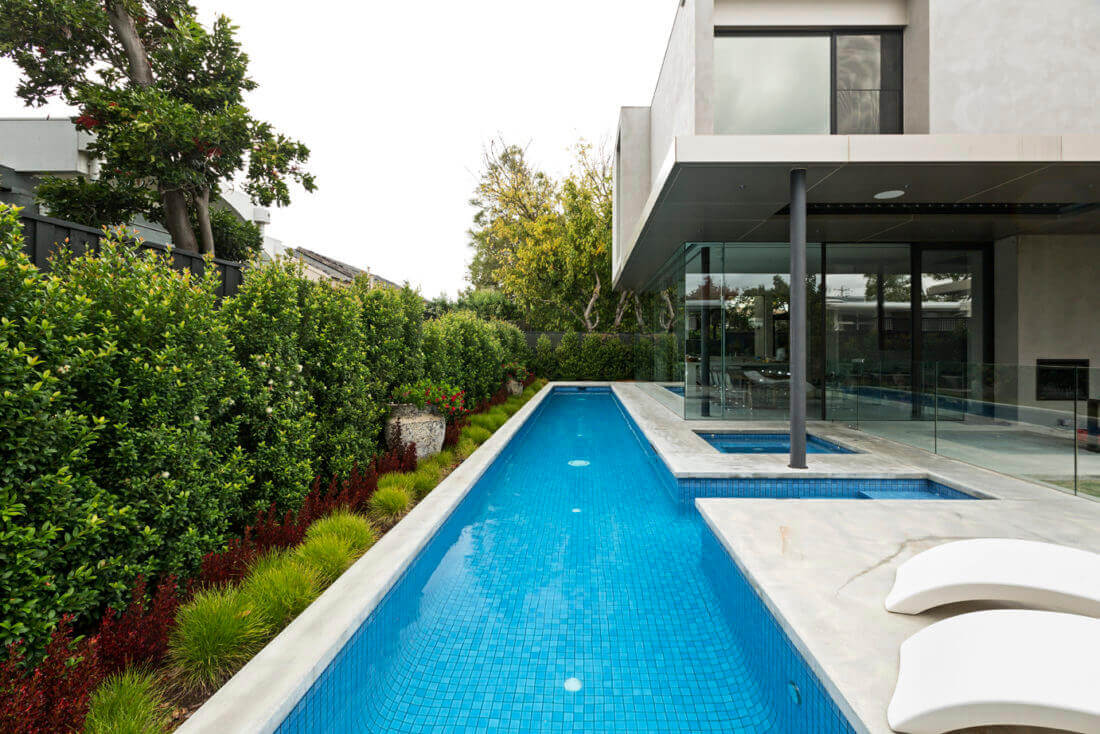 Source: neptunepools.com.au
If you have just a small swimming pool for health and an extravagant size for the entertainment swimming pool, the lap swimming pool is a bit slim because it tends to stay just in the middle of both.
With the lap pool, you can have a party, and you can do some therapy as well. This is the type of pool that you get with schools, gym, and others.
Sleek Swimming Pool Designs
A Pool With a Fire Pit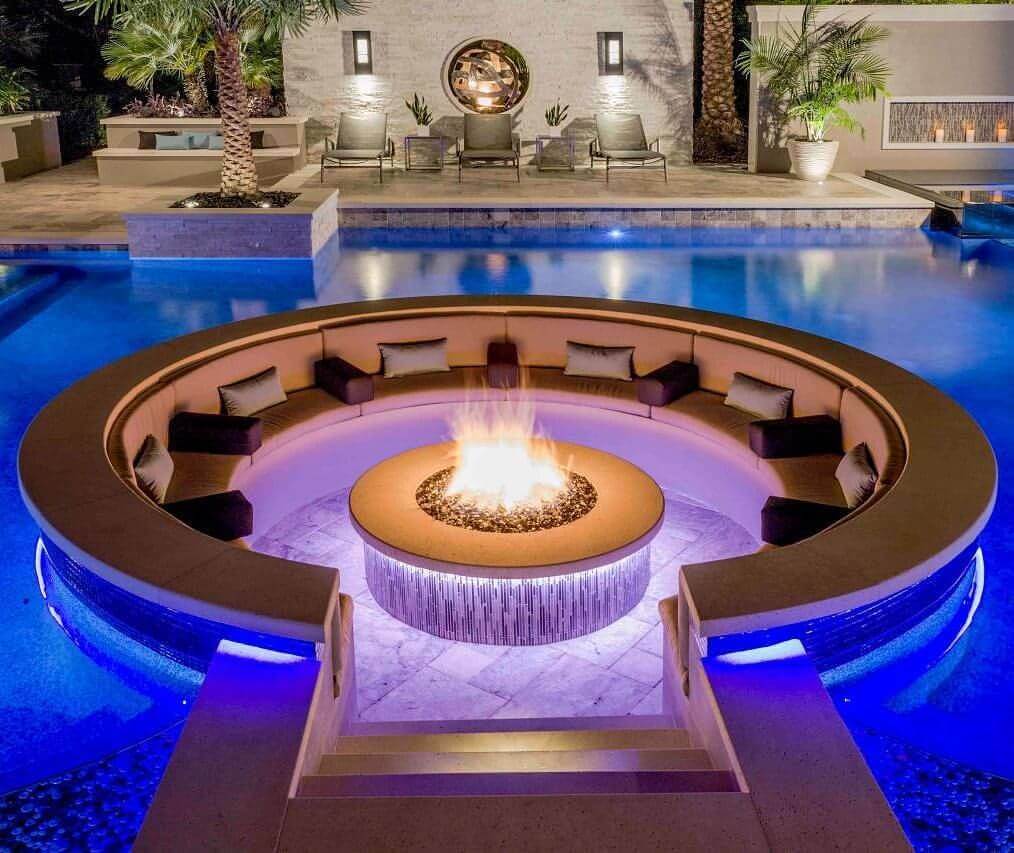 Source: i.pinimg.com
This sort of pool is large, and it is one of the most popular ones that you find at high-end homes. The pool comes with a luxurious gathering spot, and you can decorate it as you wish.
A Swimming Pool With a Concrete Yard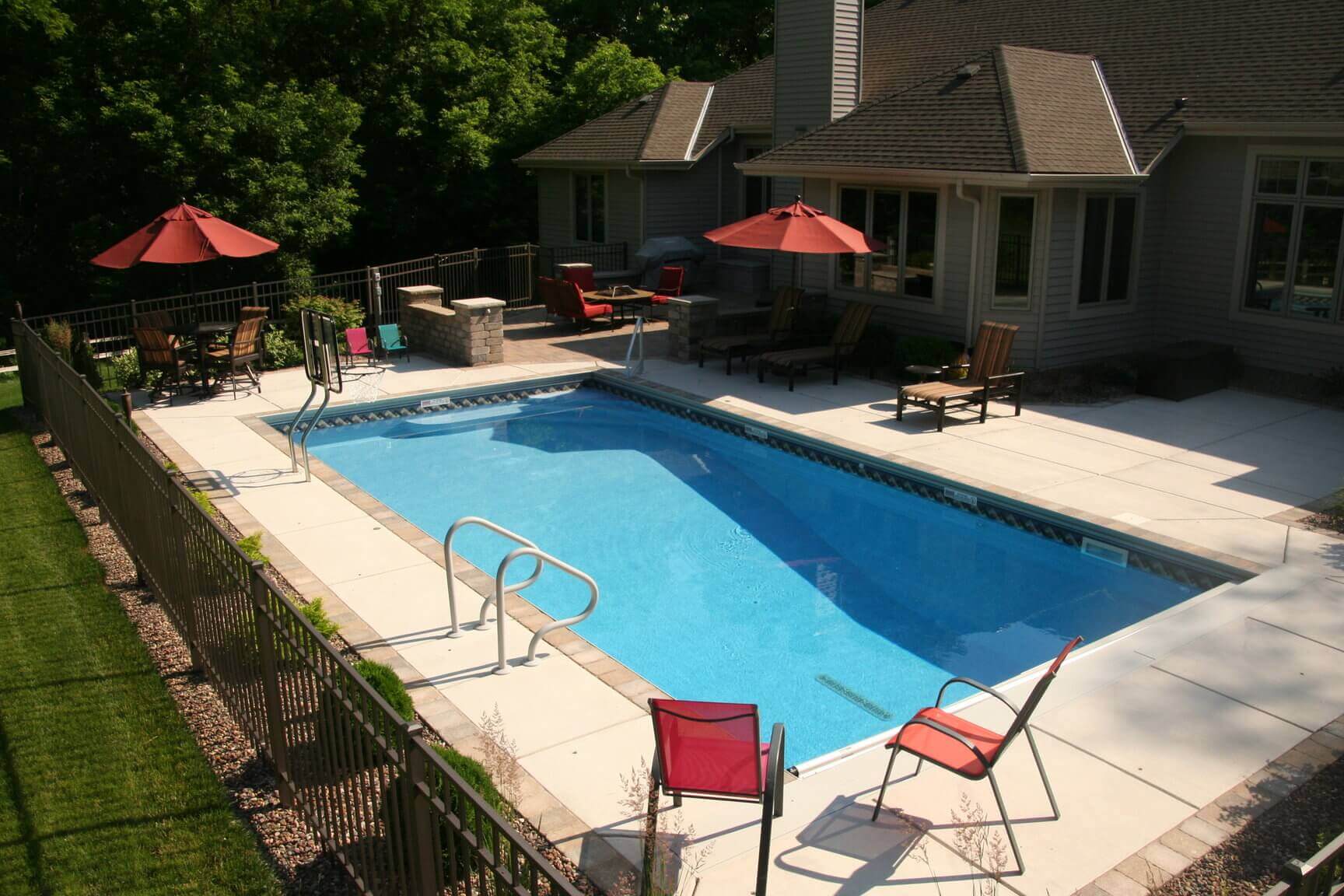 Source: swimmingpoolservices.com
This form of swimming pool is in the midst of a yard; perfect for in-ground swimming.
A Pool With an Ocean View and Palm Trees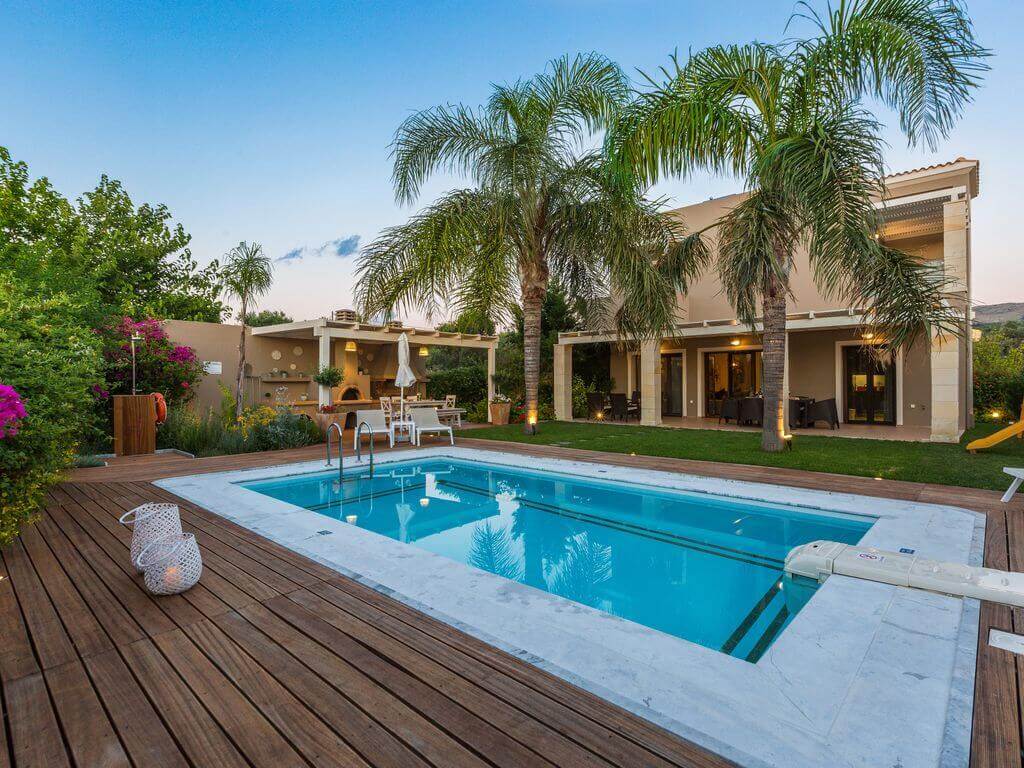 Source: homeaway.com
This form of design draws the admiration of just about anyone who views it. A clear sky view that overlooks an amazing view will definitely create for some awesome therapy. Also, with palm trees, you'll get enough shade for days when the sun could get too hot.
The Spanish-Style In-ground Pool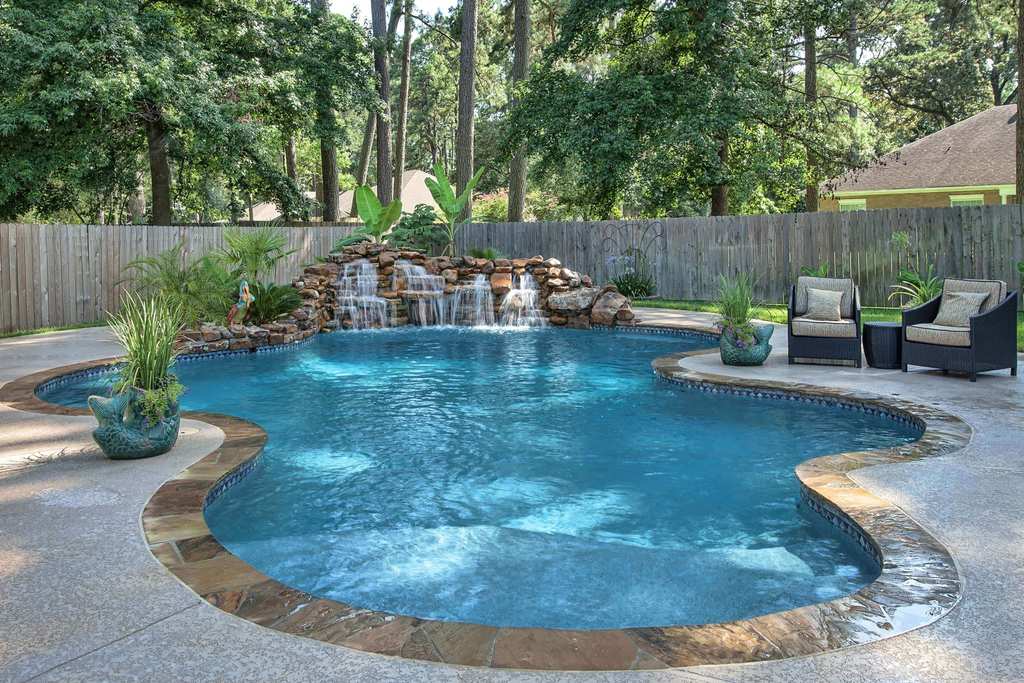 Source: i.pinimg.com
If you're into the exotic look, then this would definitely appeal to you. The Spanish-style pool is sleek and swanky, and it's not so over the top that you have to do so much to maintain.