All You Need To Know About The Cove House By Justin Humphrey Architect
415 views
Every house is a dream house but houses such as Cove House with such wonderful architectural designs prove to be the dream house of many people and people actually get their house inspired by such amazing designs. The creator of this masterpiece is Justin Humphrey Architect and the fact cannot be denied that this house has to be one of their finest creations of all time and this house has been created in such a wonderful way that the owners of the house loved how the house turned out to be which is the best thing for any architect.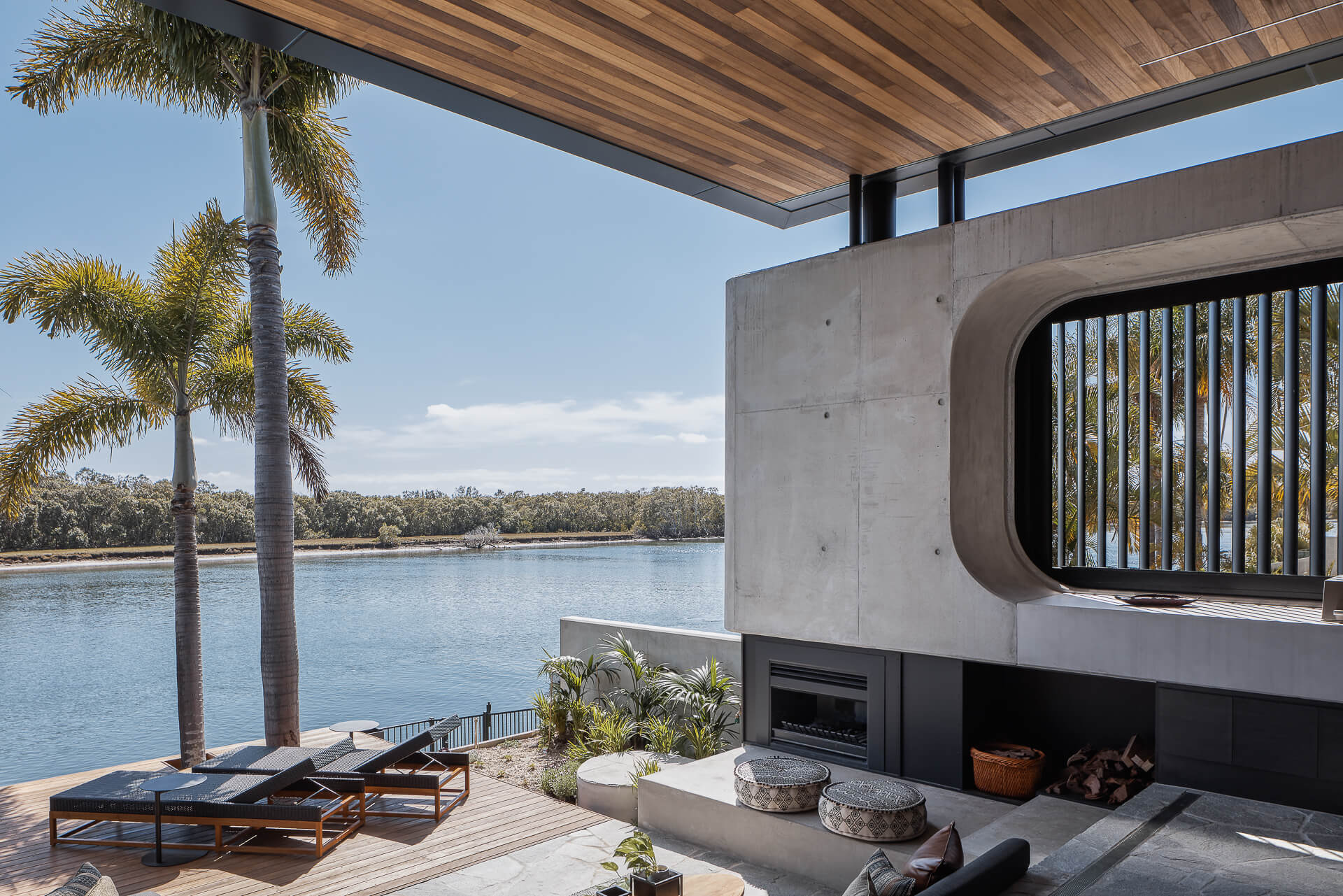 Source: justinhumphreyarchitect.com.au
The construction of the house went perfectly with the exterior of the house as well as with the surrounding view of the area. The house is particularly located at Brisbane which comes under Queensland which is a small city in Australian Island and the house has been constructed in a huge area of about 5,059 square feet and it can be said that not even a single square feet went into a vein rather the end result turned out to be perfect.
Also Read: The Beautiful Architecture LACMA Design By Peter Zumthor
Special attention has been given to the exterior of the house so the one who would see the house without getting inside would also be pleased by the beauty of the house. It is a single story building which has got some amazing sections in the building which makes it perfect for a family of 4 to 5 members.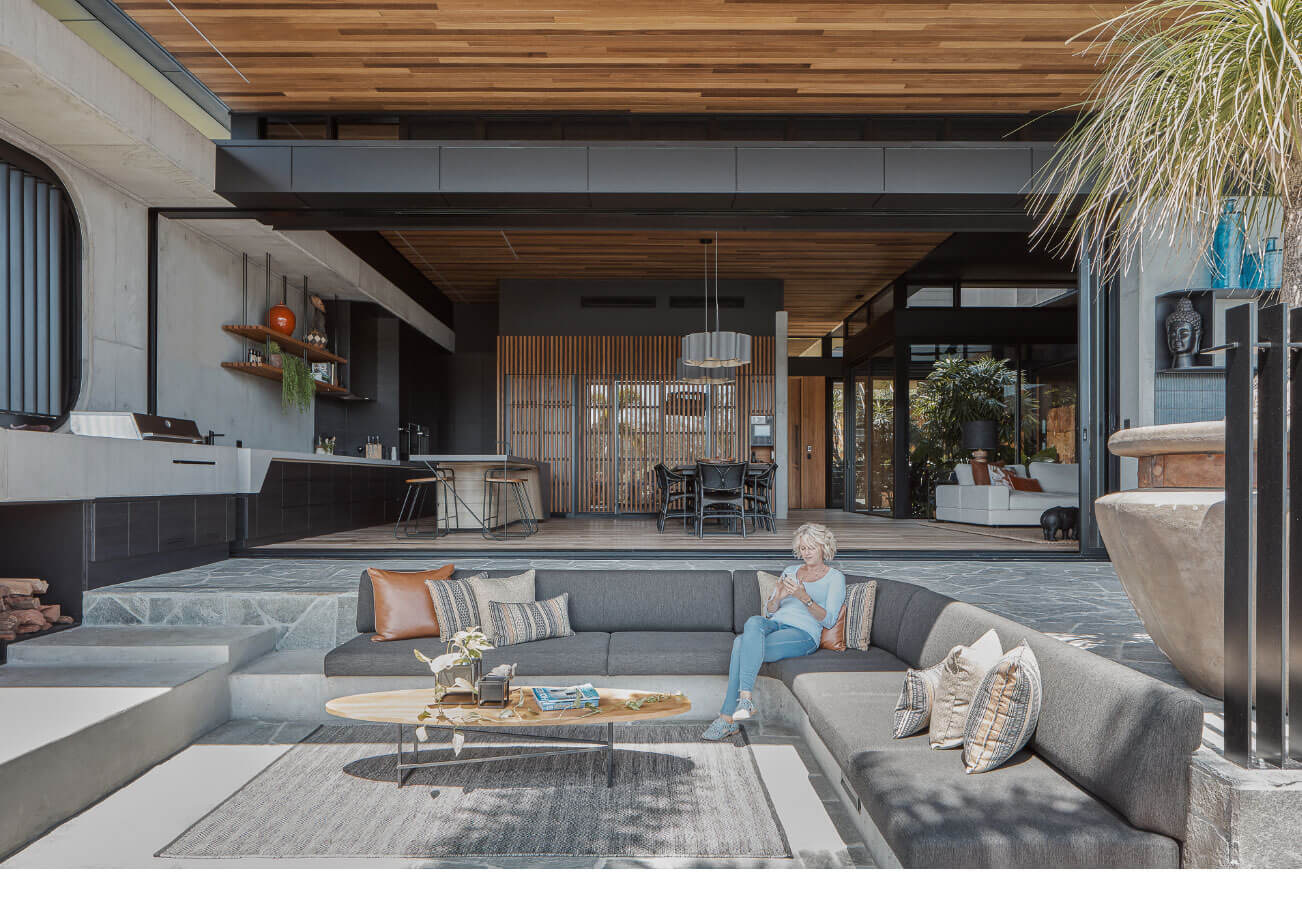 Source: opumo.com
The house is surrounded with light greenery and there is also a waterway at the back section which makes the area look beautiful. The house has a special platform at the backyard where an Outdoor Living Space can be set up and so you can enjoy some close to nature moments way too often. Both the exterior as well as the interior of the home has some wooden work which makes the house appear warm and beautiful.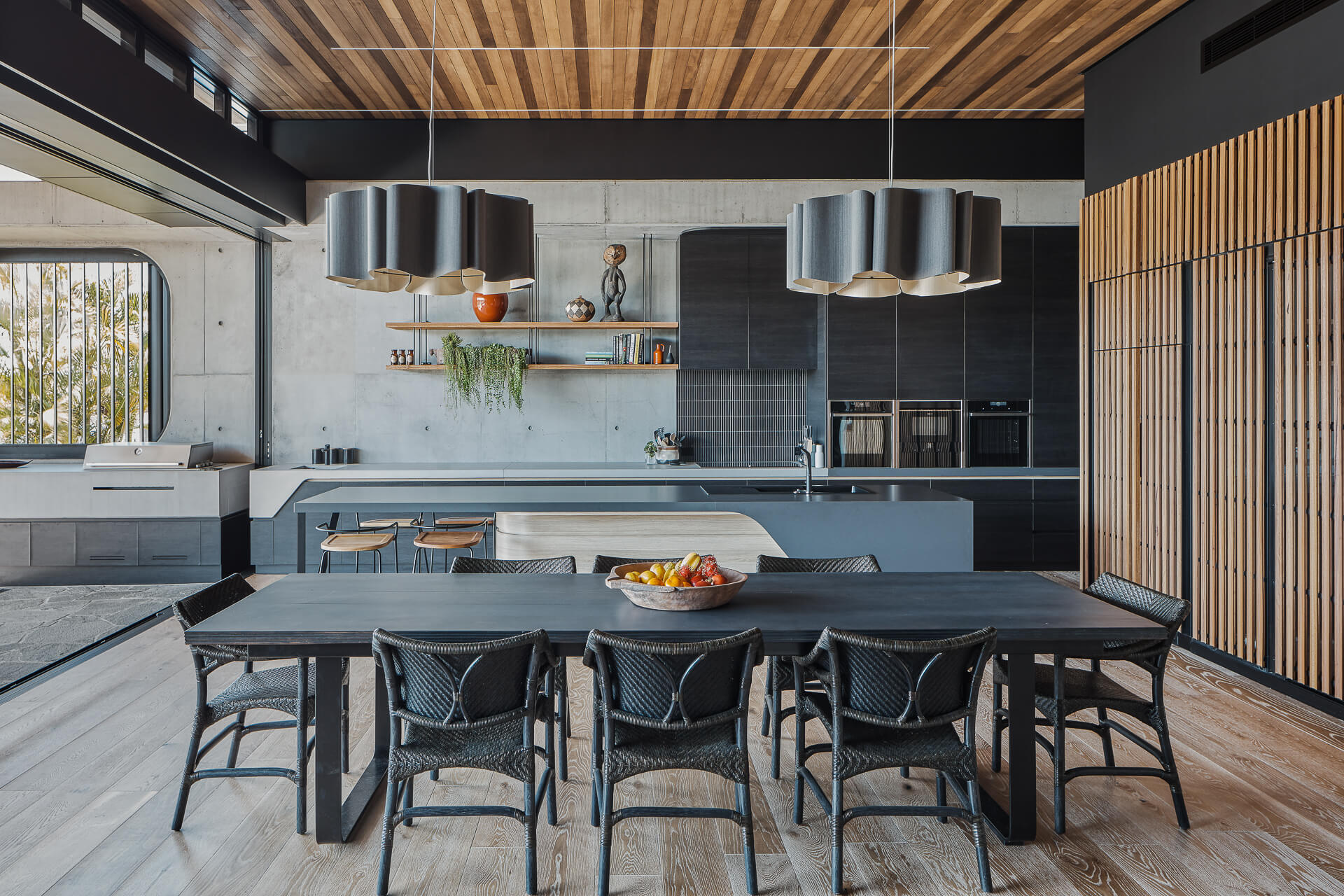 Source: justinhumphreyarchitect.com.au
The interior is sleek and there is no compromise done on the basis of technologies which would make your stay comfortable there and more or less every room of the house has similar kind of interior which makes the house appear much more organized. The sleek black and wooden interior of the washroom would also attract attention. This is everything that you need to know about the Cove house and for more such updates you can browse through Architecturesideas.