Marvelous Mid-Century Modern Kitchens
Having a designed house nowadays has become a style statement. Everyone is styling their own place in their own sense of style. Some go for ultra modern styling while some are into traditional and mid-century ones. But the mixture of all these is the best way to express yourself through your house. Designing bedrooms and living room are still easy but designing a kitchen in a stylish way gets a bit of difficult. We are here for your rescue with some ideas to create your stylish kitchen. For a stylish kitchen, Mid-century modern kitchens are the best of all. A kitchen is a place where there is lots of laughter and delicious food, so it should be welcoming as well as cozy. Some ways to create your style of Mid-century modern kitchens are mentioned below.
Play with Bold Colors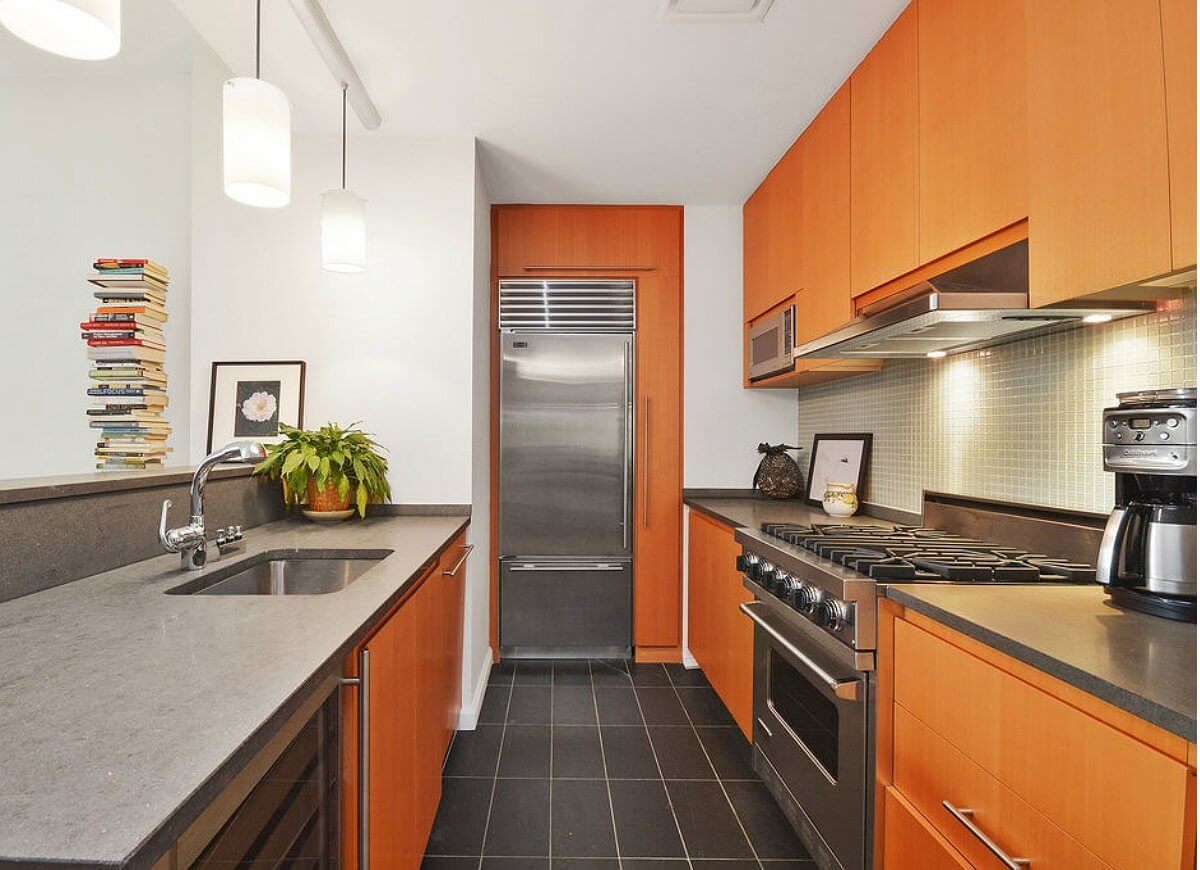 Source: production.bobvila.com
Bold colors are the certification of mid-century style. Use contrasting bold colors to highlight the kitchen's specific areas. Like kitchen platform and cabinets. And flooring in the checkboard designs will add more boldness to your kitchen. Now kitchens are more spacious and here are quick hacks for kitchen to make attractive.
Plain White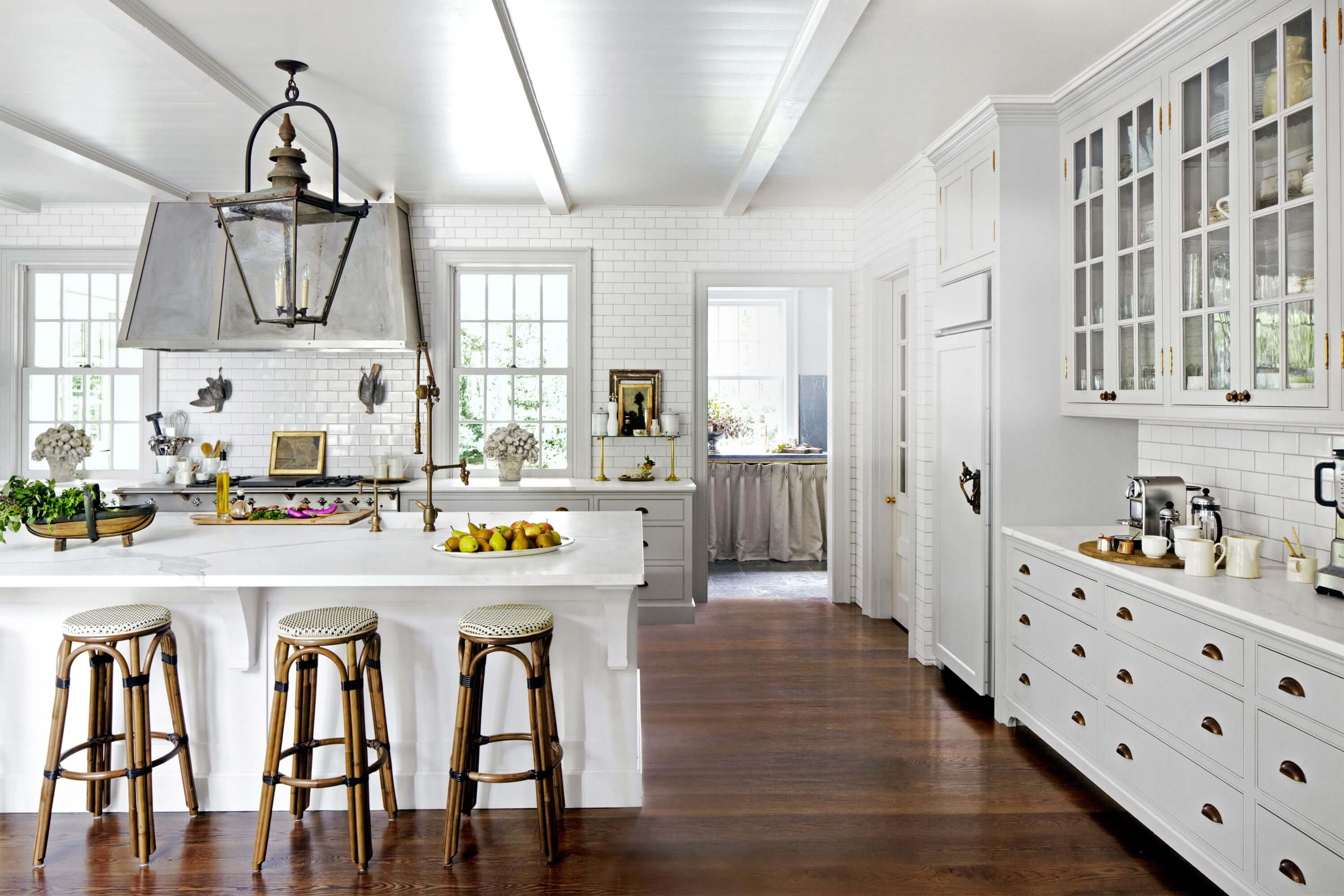 Source: hearstapps.com
Classic white is perfect for a mid-century kitchen. Paint it whole white, cabinets, appliances, flooring, kitchen platform, everything in classic white. To add a more of mid-century effect use polished chrome hardware in the kitchen.
Also Read:- Be Modernised With Best Kitchen Trends 2019
Pastel Colors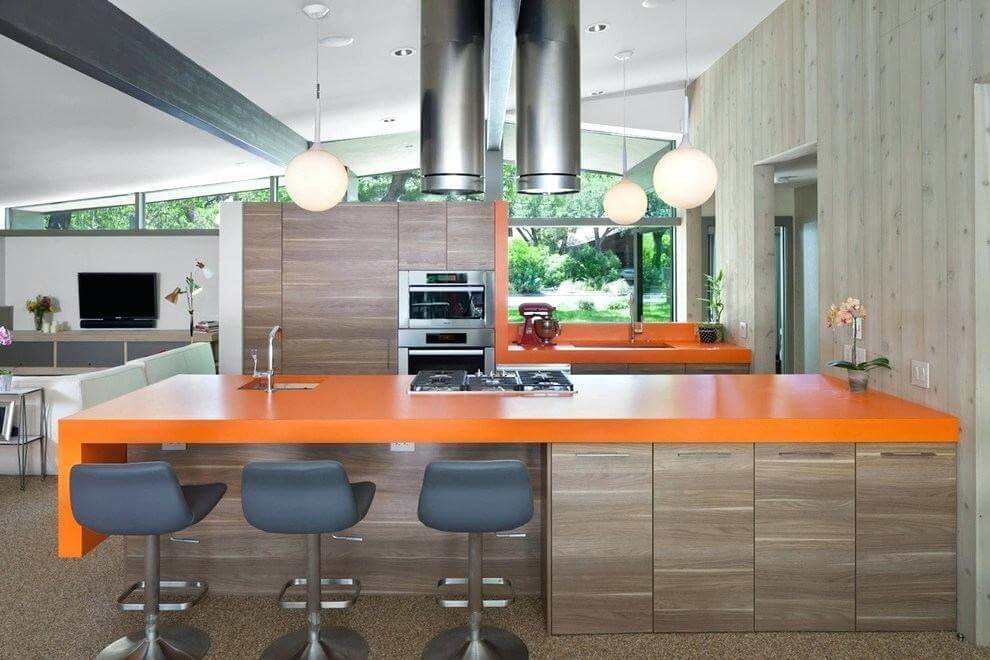 Source: masskincare.com
Who doesn't love Pastel Colors? They are in trend plus it gives the calmness and lighting effect to the kitchen. A soothing view will be generated with it that will make everyone attracted towards the kitchen. It will add a retro effect too. Adding a colorful flower vase and some elements of the beach will give you a beach style kitchen.
Everything Wood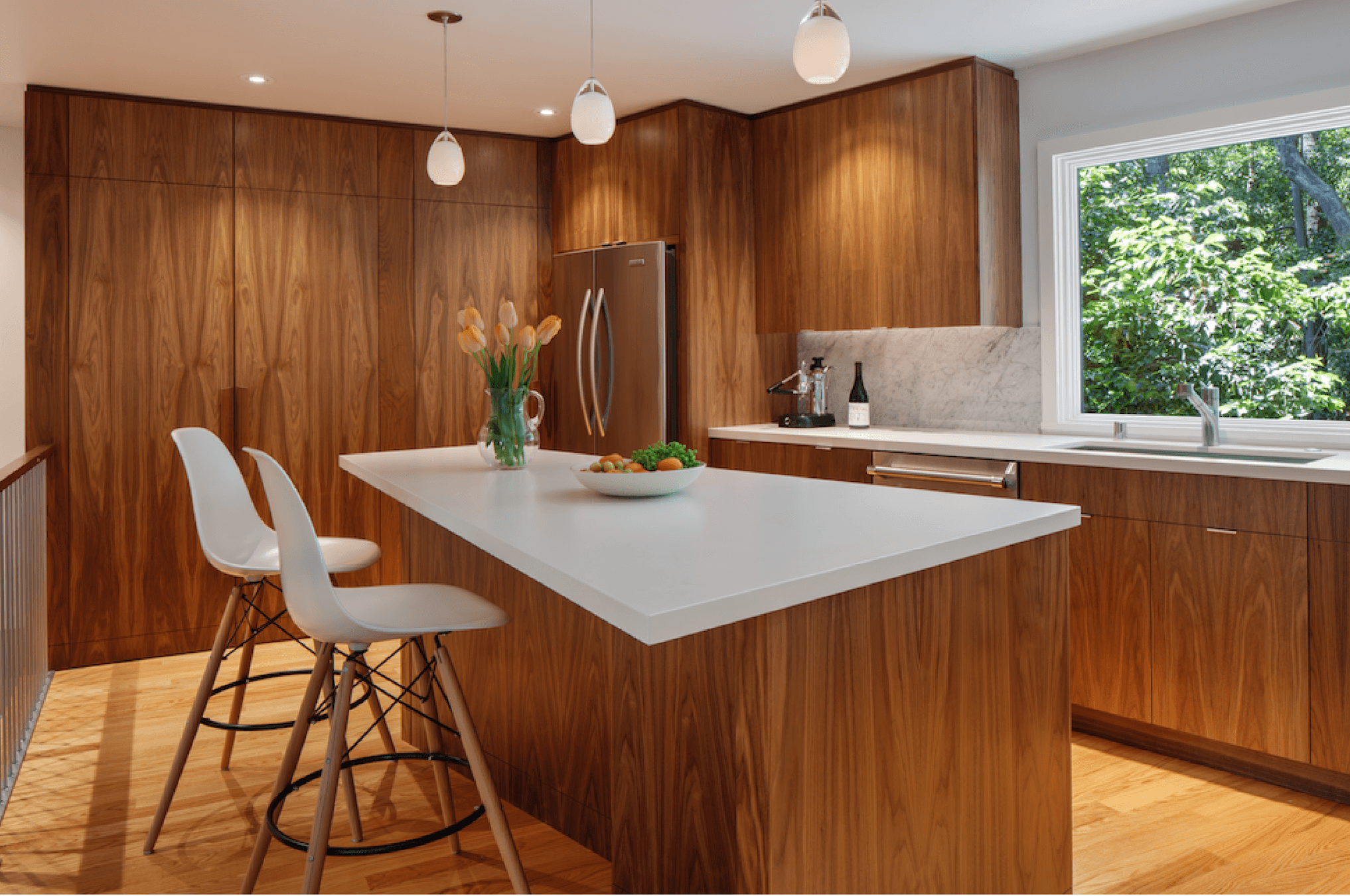 Source: carolannpeacock.com
A stunning Mid-century modern kitchen style can be obtained by adding a wood effect to your kitchen with the addition of White Marble finishing. This is also called the Scandinavian kitchen style. Mostly these type of kitchens has attached dining table with chairs. For dining table go for rectangular wooden dining table having white marble top and wooden chairs.
To make the kitchen more tech fitted and ultra modern, get all high-tech appliances having a stylish and compact design. It will add up more space to your newly styled kitchen. For achieving a Mid-century look for kitchen you can always play with colors and kind of elements you use to enlighten your kitchen in a unique and stylish way.
For such more definitive and creative ideas related to architecture visit Architectures ideas.