Which Things To Consider While Designing Salon Interior?
238 views
When you are starting something of your own, it is normal to be overwhelmed. And if it is a salon there are many things to be considered such as product and service pricing, service provided, and much more. But among all of these Salon Interior Designs should not be neglected. In fact, it should be on the top of the list. There are some facts that you need to consider before finalizing your design plan and we have shortlisted them for you. These facts will help you in creating a better space for your customers and your staff too. You can always go to interior designers they will help you in utilizing every corner of your Salon and will make the Salon Interior more attractive.
Perfect Lighting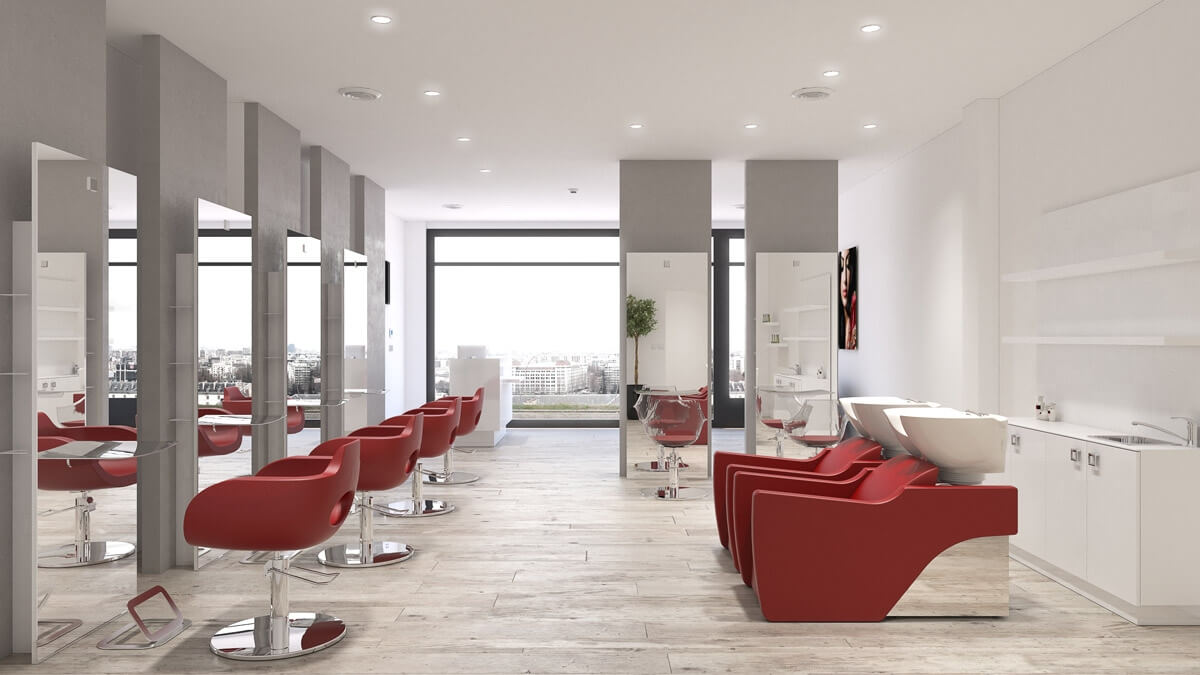 Source: beautydesign.com
Salons are loved by people mostly because of their ambiance. Try to create a soothing and calming atmosphere to make them feel relaxed. Add the Proper Amount of Lightings not too bright and not too dark. Go for lighter colors on your walls that will make the salon look spacious and airy. Good lighting will make your customers look good and connected. Definitely, he/she will visit you again.
Also Read: Why You Need To Treat Yourself Some Pedicure From Time To Time
Placement of Mirrors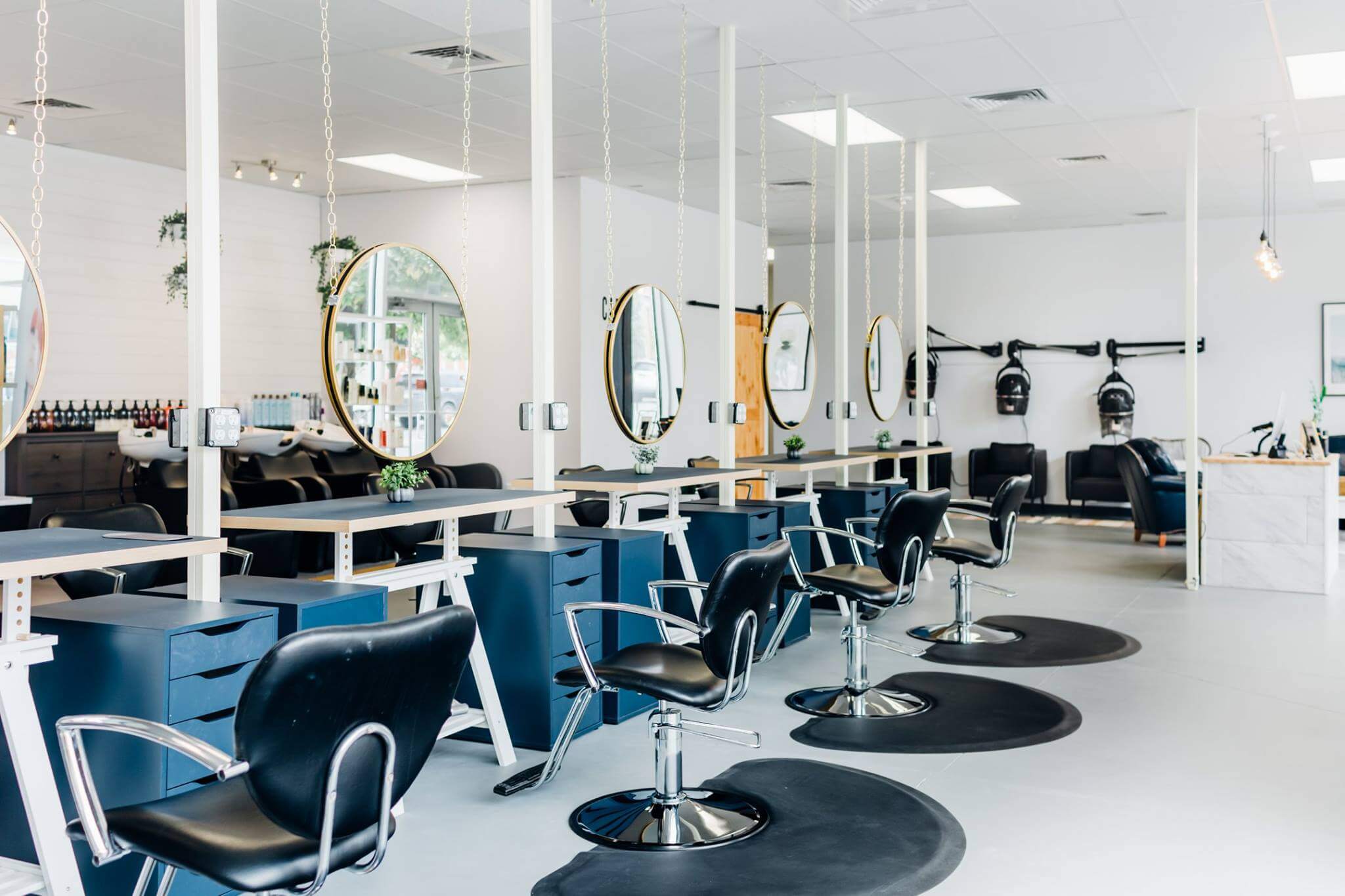 Source: buyritebeauty.com
Mirror placements should be done uniquely and properly. You can go for single-station mirrors with lights. It will add a spacious feeling to your salon. Make the customer feel under the spotlight with this kind of arrangement. And be sure lightings around the mirror are not too bright that will cause a problem to customer's eyes and who would want to go back to the place with eye striking light.
Creative Ceilings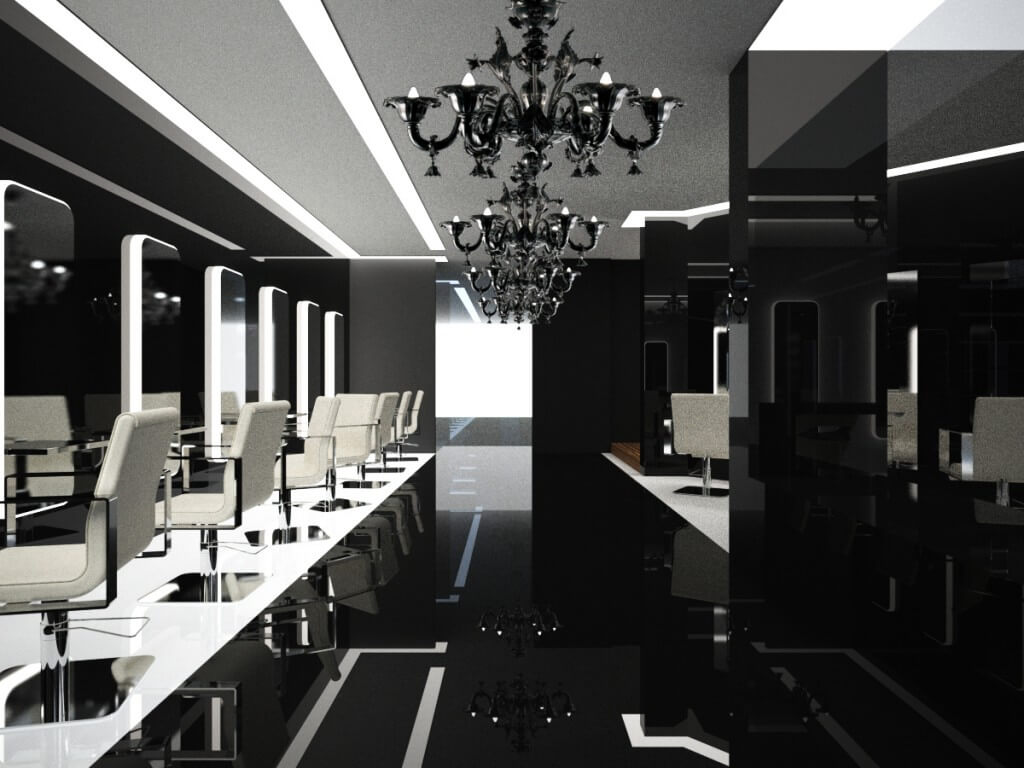 Source: perusko.it
Think something out of the box and paint your ceiling colorful or add creativity on it. So while the customer is getting hair washed, he/she will have something amazing or unique to look at. Just don't over do it, make it eye-soothing. Surely they will compliment on the sense of interior design you have after hair wash.
Stick to Theme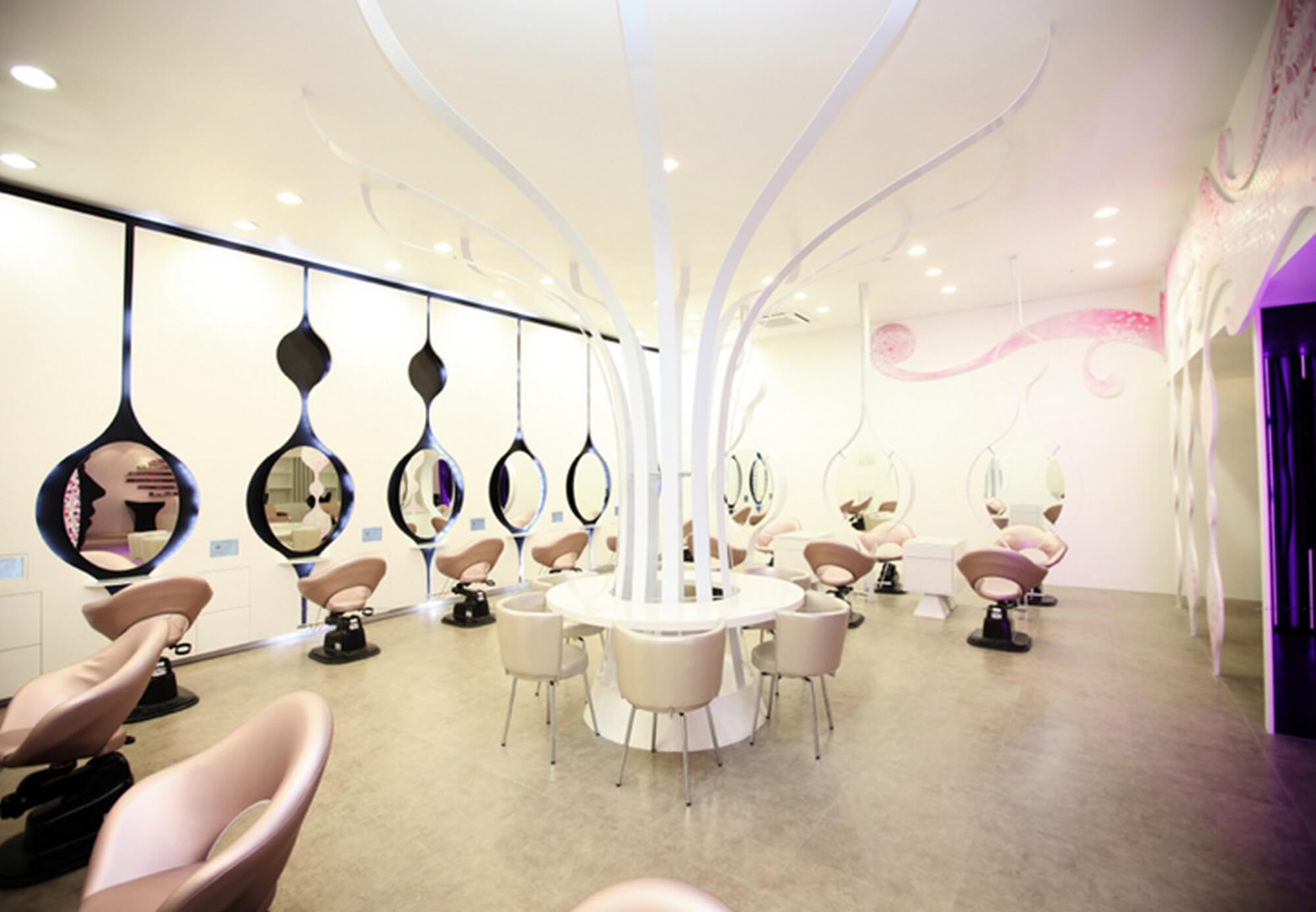 Source: furnitureteams.com
If you are following a theme, make sure to stick to it for the entire place. Get Towels according to the theme. This will add a connecting element to the entire salon. If you don't stick to it and give every corner different look it will snatch away the ambiance you wanted to create. And will add disturbance to your salon interior.
Concentrate on Detailings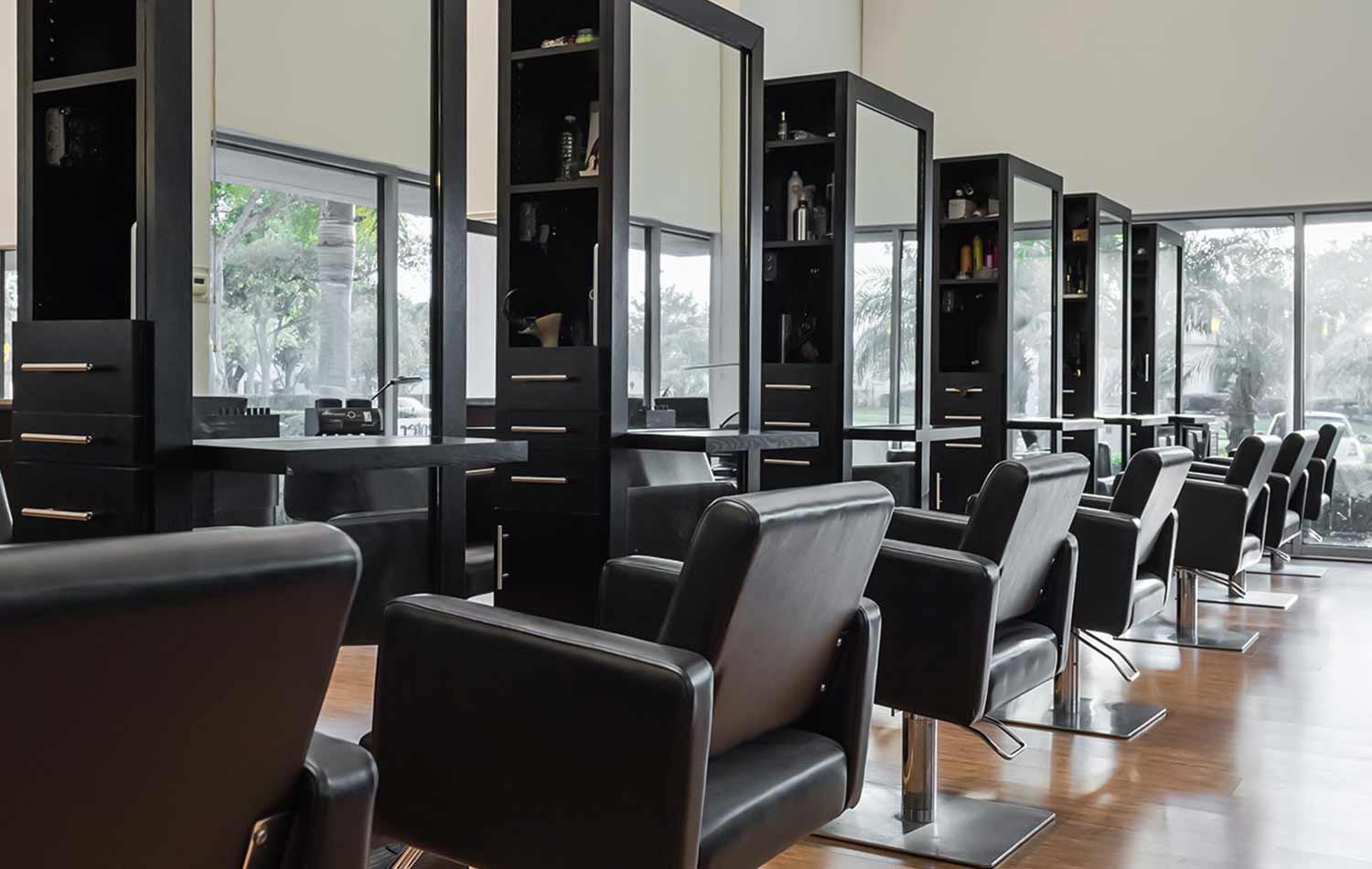 Source: salonsmart.com
Every detail is important while designing the salon's interior. Be it your furniture or outlook of the products make it look somehow connected. Try to get chairs of the same color as your furniture. Arrange products in such a way that customers can easily recognize them. And it should not be messy, make it look clean and clear.
Other than these don't forget to put up bold and eye-catchy artworks that can be loved and adored. Make sure your staff is enough polite too impress the customer. Adding nature to the salon's interior will not only keep clean and fresh air around everyone but will add a pop effect to it too. These were the things to be considered while designing the salon interior. For more ideas related to interior designing visit Architecturesideas.