Cattelan Italia Furniture: An Icon of Made-in-Italy Excellence
248 views
Cavallini and Cattelan: A winning partnership!
Active for nearly a century in the heart of Italy's design district, Cavallini1920 has long been a fixture in the world of luxury Italian-made furniture and high-quality home living solutions. Cavallini1920 is an official partner of the leading brands in designer Italian furniture and sells a complete range of furnishings from its two state-of-the-art showrooms in Milan and Varedo.
The company ships internationally and also provides bespoke interior design services for both architects and private customers, including a recently-introduced Personal Furniture Shopper service. Cavallini1920 is proud to be an official Cattelan Italia dealer and stocks a vast selection of Cattelan Italia Furniture that includes tables, chairs, beds, sideboards, lighting and much more.
A History of Excellence: 40 Years of Cattelan Italia Furniture.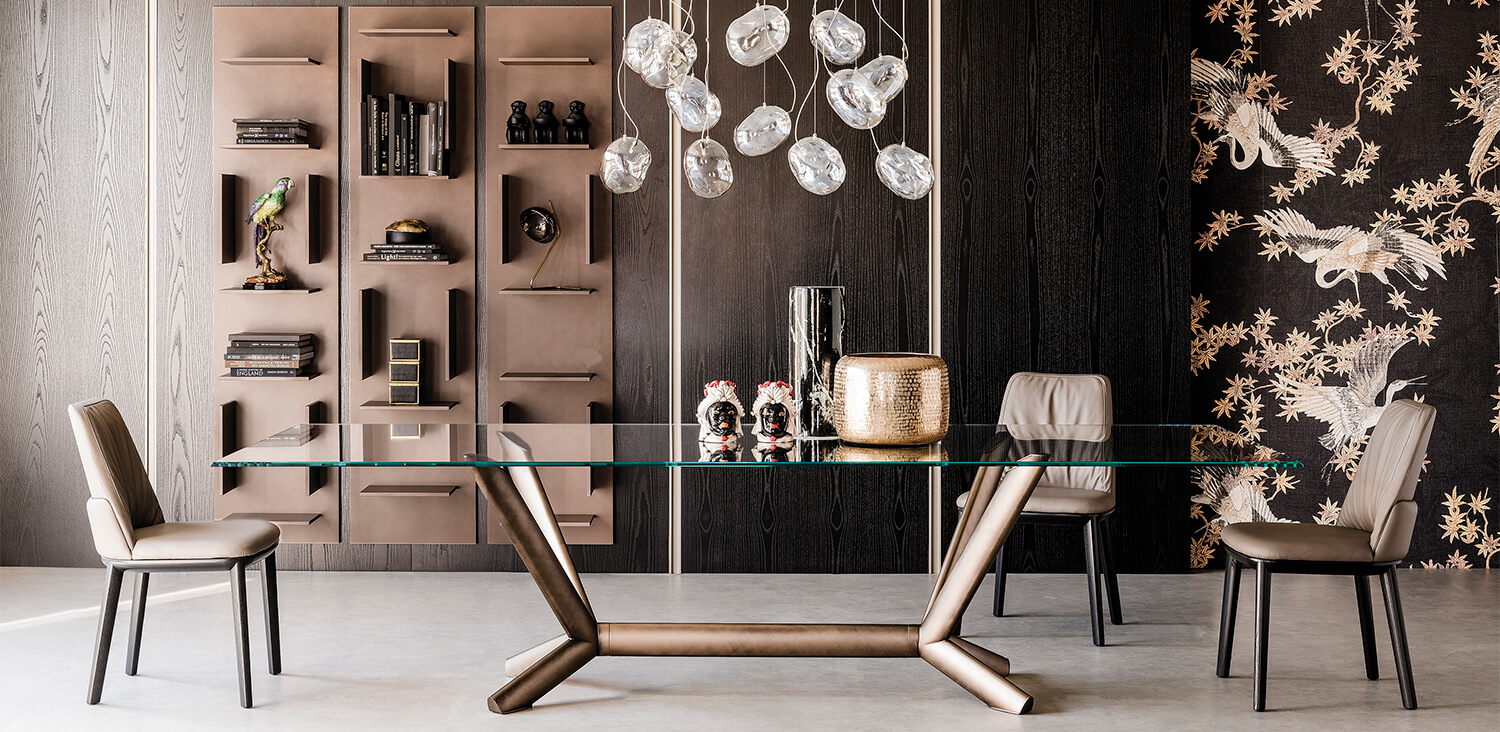 Source: cattelanitalia.com
Founded in 1979 by designer Giorgio Cattelan and his wife Silvia, Cattelan Italia quickly earned a reputation for jaw-dropping designs and innovative use of materials. The brand is well-established as one of the leading names in luxury Italian furniture, and today is present in over 100 countries.
Despite its worldwide fame and reputation, however, it remains a family-run business, with Giorgio's son Paolo now overseeing day-to-day operations. Ever committed to excellence and innovation, Cattelan Italia continues to introduce stunning original pieces, routinely working with award-winning designers like Philip Jackson, Oshino and Piero De Longhi. Its current collection includes a nice balance of new models and time-tested "classics".
Since its earliest years, Cattelan Italia Furniture has been acclaimed for its bold yet exquisite designs, capable of reinventing the mood of both commercial spaces and home interiors. The brand made a splash thanks to its eye-catching designs, but it built its enduring success on uncompromising quality and painstaking attention to detail. Today, Cattelan Italia offers a complete range of furniture and home accessories, from tables, beds, bookcases, and chairs to sideboards, mirrors, chaise longues, and lamps.
Also Read: Breathe New Life into Your Living Room by Setting up One of These 8 Types of Furniture
The Best of Cattelan Italia Furniture: Tables, Bookcases and More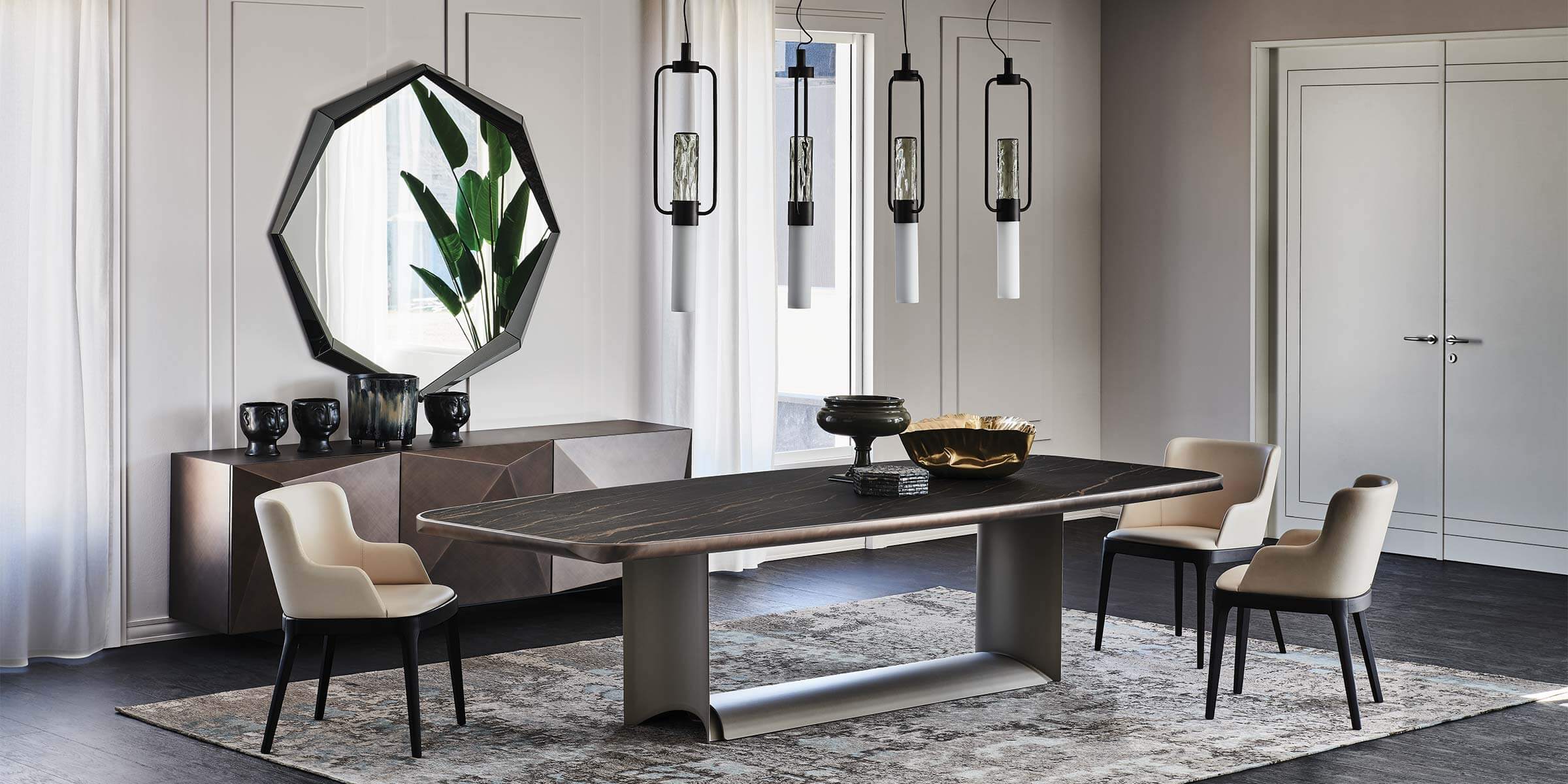 Source: cattelanitalia.com
The brand is particularly admired for its stunning dining tables: true statement pieces which, in many cases, have become instantly-recognizable icons of Italian design. Among these is the Spyder table, designed by award-winning sculptor Philip Jackson, which has long been one of the company's best-selling items.
Both it's top and trademark X-shaped base is available in a variety of materials, with strikingly different effects: the version with a transparent, crystal top exudes timeless elegance and sophistication, while the wood top version has a much more urban and contemporary appeal.
Another classic of Cattelan Italia furniture is the Airport bookcase, designed by Giorgio Cattelan himself. This asymmetrical shelving system with a distinctive mix-and-match aesthetics is available in multiple sizes and configurations. It can be either wall mounted like a traditional bookcase or be affixed to the floor and ceiling and serve as an intriguing "see-through" partition between spaces.
Other impressive creations by the Venice-based company include the intriguing and unusual Bolero lamp, the breathtaking Diamond mirror, or the uniquely "tripartite" Aston sideboard, with its central section in mirrored glass and left and right door available in various combinations of wood, metal, and leather.