Cedar Shingles vs Cedar Shake Roofing – Costs – Pros & Cons
290 views
Cedar roofing is rustic and beautiful. But all types of roofing systems have their fair share of advantages and drawbacks, and cedar roofing is no different. Depending on your area's condition, location, surroundings, shade or exposure, commitment to maintenance and of course budget, cedar roofing may or may not be for you. That's why getting as much information as you can is crucial for you to be able to make an informed decision.
There are many roofers in stamford ct that can help you find the best roofing systems for your home so be sure to do a search online and request a few free estimates.
Let's start by exploring the two types of cedar roofs and their differences.
Cedar roof comes in the form of either shakes or shingles. Shakes are more traditional-looking with a rough-hewn style since they've been around for centuries. On the other hand, cedar shingles are identified by their uniformity and being evenly tapered. Moreover, a shingle is sawed on both sides, thinner at the butt than a cedar shake and is typically split on one or both sides. Both options offer the advantages of working with a material that's both durable and environmentally friendly, so the biggest deciding factor for most people is probably going to come down to looks. Here's a few other deciding factors though that you should be aware of:
Cedar Shakes Pros and Cons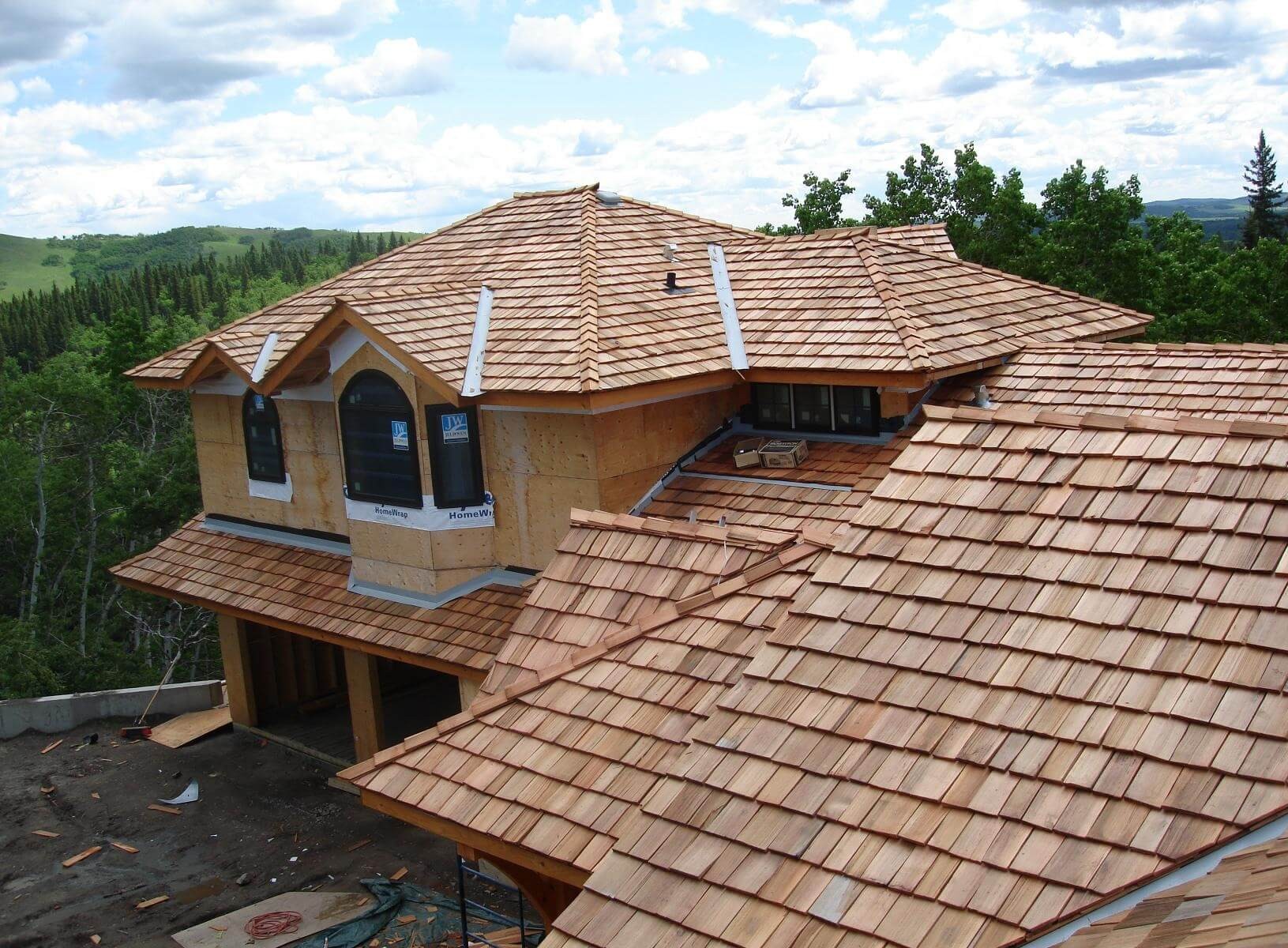 Source: alphabuilt.com
Pros
Cedar shakes can create an elegant and luxurious look on your home that is perfect for upscale neighborhoods and historical homes. For people re-doing a traditional house, cedar roofing is probably the best choice.

Because cedar shakes are an incredible insulator, they are more energy-efficient, which means lower monthly utility bills. They can retain warmth during the winter while reflecting heat during the summer.

Cedar shakes are also known for being highly resistant to storm damage as well as to extreme wind speeds. If you're in an area prone to heavy storms, then this roofing material is right for you.
Cons
If you're in a damp environment, then a cedar shake roof might not be for you. Cedar shakes are susceptible to mold, mildew, and rot. Sap dripping down from an overhanging tree can trigger mildew growth and may cause rot to set in. And if rot does set in, it is likely to spread to the rest of the roof.

Cedar roof shakes require a bit of regular maintenance. Your roof has to be cleaned and cleared of debris regularly to prevent rot and serious damage to the entire roof.
Also Read:-From A to Z: Which Roofing Material Is the Most Durable And The Least Expensive?
Cedar Shingles: Pros and Cons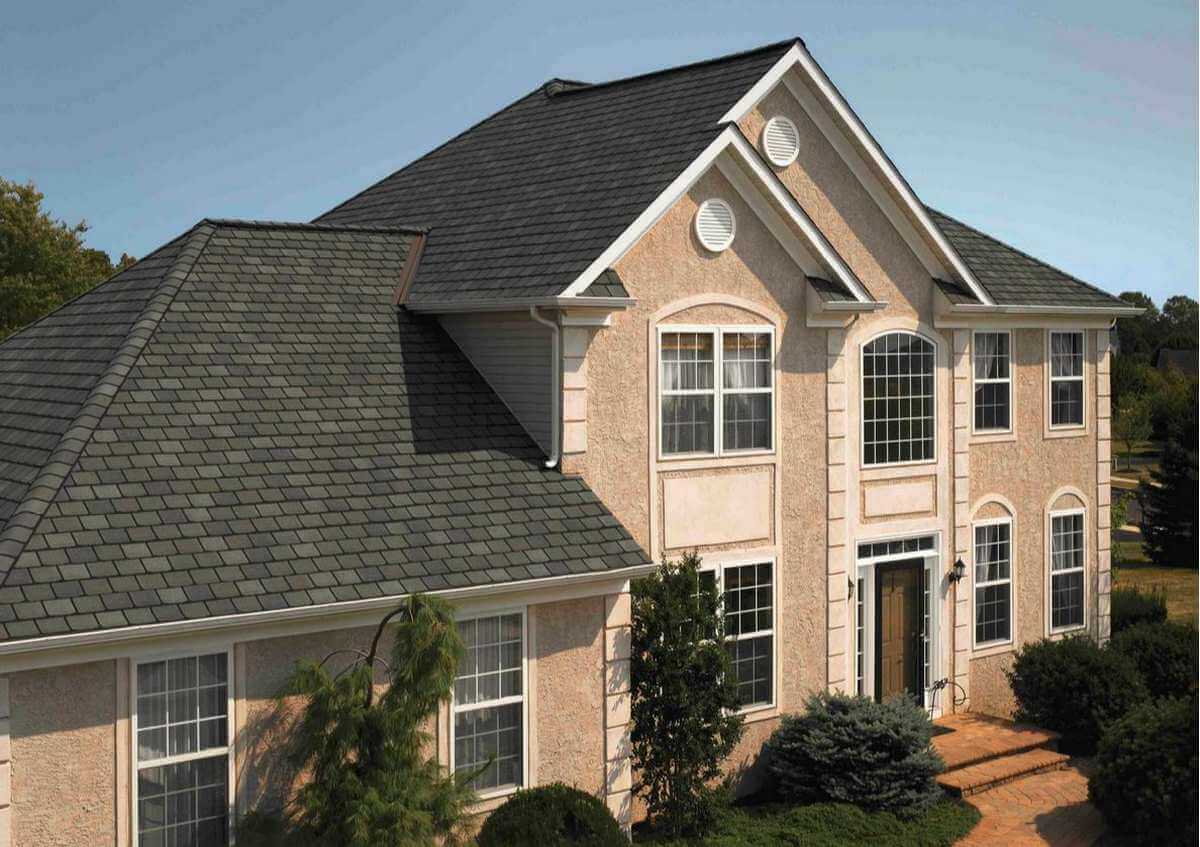 Source: independenceroofingllc.com
Pros
Cedar shingles are produced and manufactured in a highly energy-efficient manner unlike other materials (including cedar shakes) which makes it more environmentally-friendly.

Cedar shingles can cost significantly lower than cedar shakes while still giving your home a similarly great look. So if cost is a major factor for you, then you might end up choosing cedar shingles over cedar shakes.

Like shakes, cedar shingles are also storm and wind resistant, which is great for places experiencing extreme winds and storms.
Cons
For homeowners experiencing a wet climate, cedar shingles may not be the best choice. Though they are insect-resistant, they cannot withstand large amounts of rain.

Cedar shingles are three-dimensional, though they look undeniably flat compared to shakes. So if you're after rustic aesthetics, shakes might be for you as they can bring a textured appearance that can go with almost any home exterior's style.

Cedar shingles also require regular maintenance to prevent unnecessary repair and replacement costs.
Costs
Cedar shakes can cost anywhere between $6.50 to $11.00 per square foot for $650 to $1,100 per square (1,000 square feet) installed. While cedar shingles can cost less at $4.50 to $9.00 per square foot or $450 to $900 per square.