8 Tips for Constructing and Maintaining Fire Pits and Fireplaces
275 views
Whether you're a property owner who's interested in having a fire pit or outdoor fireplace built in your backyard or the manager of a construction company that's beginning to offer fireplace and fire pit construction services, there are certain steps and principles that you'll need to become familiar with. With that said, here are eight tips you can use to make sure you're headed in the right direction when building and maintaining fireplaces and fire pits:
Fire pits and fireplaces can easily add loads of flair and functionality to a home's exterior by serving as the focal piece to a backyard patio or deck area. As a result, there's always a high demand for construction services that specialize in building unique and exotic patios, pits, and fireplaces. 
1. Prepare for Equipment Maintenance and Cleanup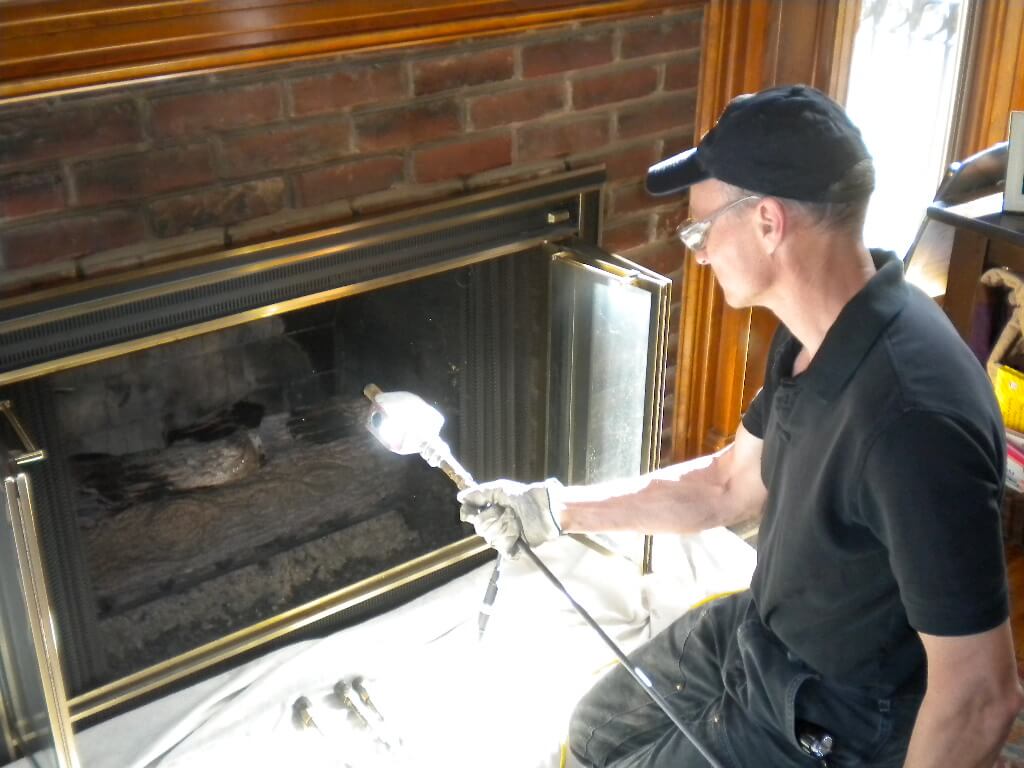 Source: fullservicechimney.com
Let's face it, fire can get messy because it generates ash and burnt debris that has to be cleaned out regularly. While many homeowners make the mistake of letting ash build up until it needs to be scooped out by the mound, letting ash sit on the surface of a firepit or fireplace for an extended period can cause surface corrosion and unpleasant aesthetics. Plus, breathing in ash is very bad for your health.
Thus, whether you're a homeowner, contractor or a construction company, it's best to have an industrial-grade ash vacuum – like this one from Dustlesstools.com – on standby any time you're building, restoring, or maintaining fire pits and fireplaces. Dustless Tool's Cougar Ash Vacuum can be used on both cool and warm ash and its sealed design means that ash will never leak. This is an ideal product if you want to avoid ash getting into the air.
Also Read: Renovate Your Old Fireplace With These Fireplace Makeover Ideas
2. Choose the Right Spot and Research Local Regulations
Source: twinoakslandscape.biz
Before you start building a new fire pit or outdoor fireplace, it's essential that you research the specific fire laws and codes in your county or city. In some areas, you might not be able to use the pit or fireplace during certain times of the year. There are even complete bans against wood fires in some areas, so it's always worthwhile to examine the basic laws related to fire pit and fireplace construction in your region. Once you're confident in the legality of the project, you can start looking for an ideal place to construct a pit or fireplace on the property.
3. Know the Location of Utility Lines and Other Underground Infrastructure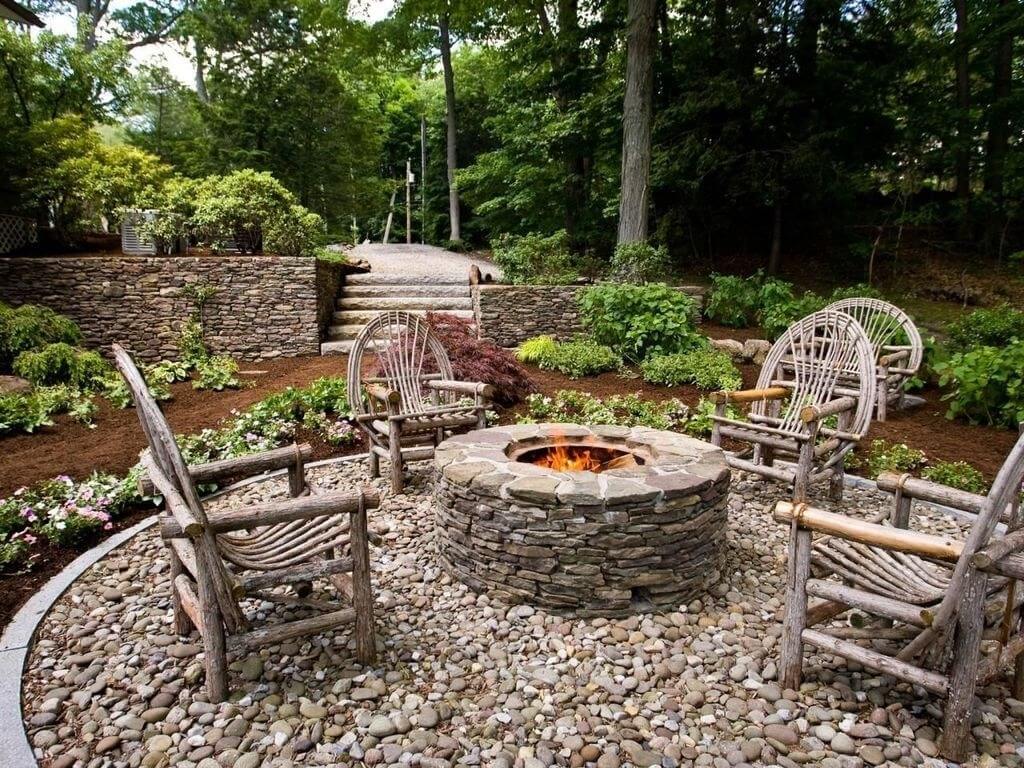 Source: trendedecor.com
Choosing a location isn't just about picking a spot that looks good and is conveniently located – you'll also have to consider the whereabouts of plumbing pipes, utility lines, high voltage cables, and any other underground infrastructure that could be accidentally damaged during construction. This information can usually be found by examining the property's survey information and architectural blueprints.
4. Use Fire Blocks to Protect Surrounding Materials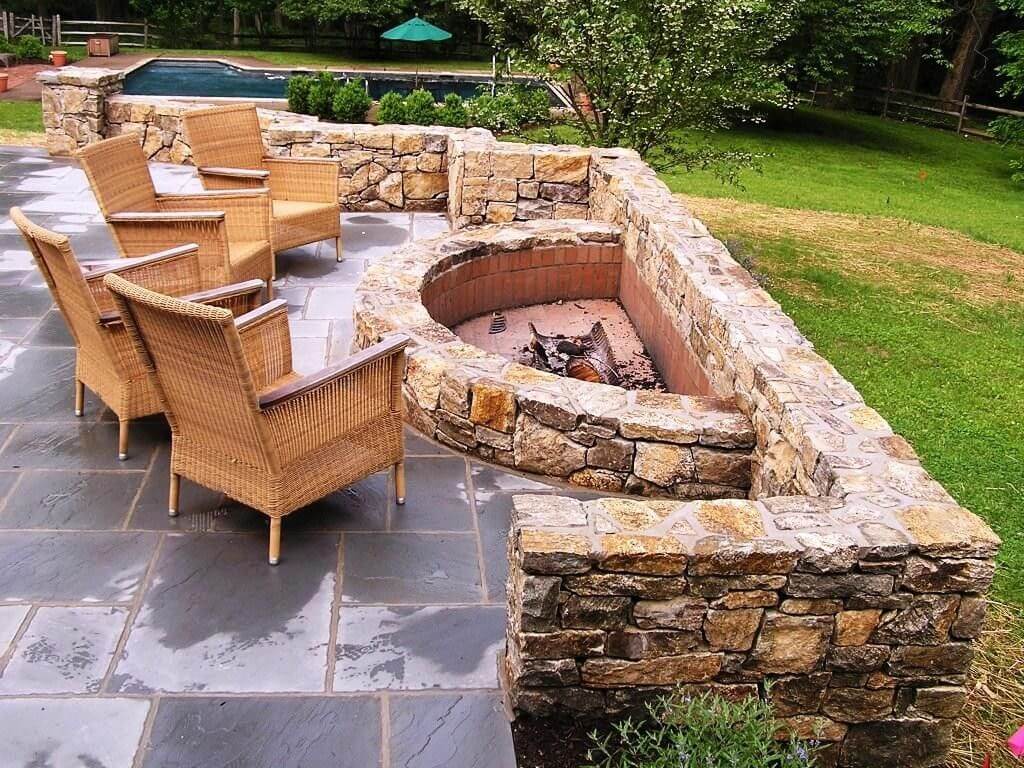 Source: pinterest.com
Of course, heat and ash are quite corrosive, even if you're using materials that are generally combustion-resistant such as brick, stone, or concrete. Still, certain types of masonry used for nearby patios might experience wear and tear when exposed to direct heat over prolonged periods. Fire Blocks can provide the insulation needed to protect surrounding materials.
5. Regularly Clean Out Ashes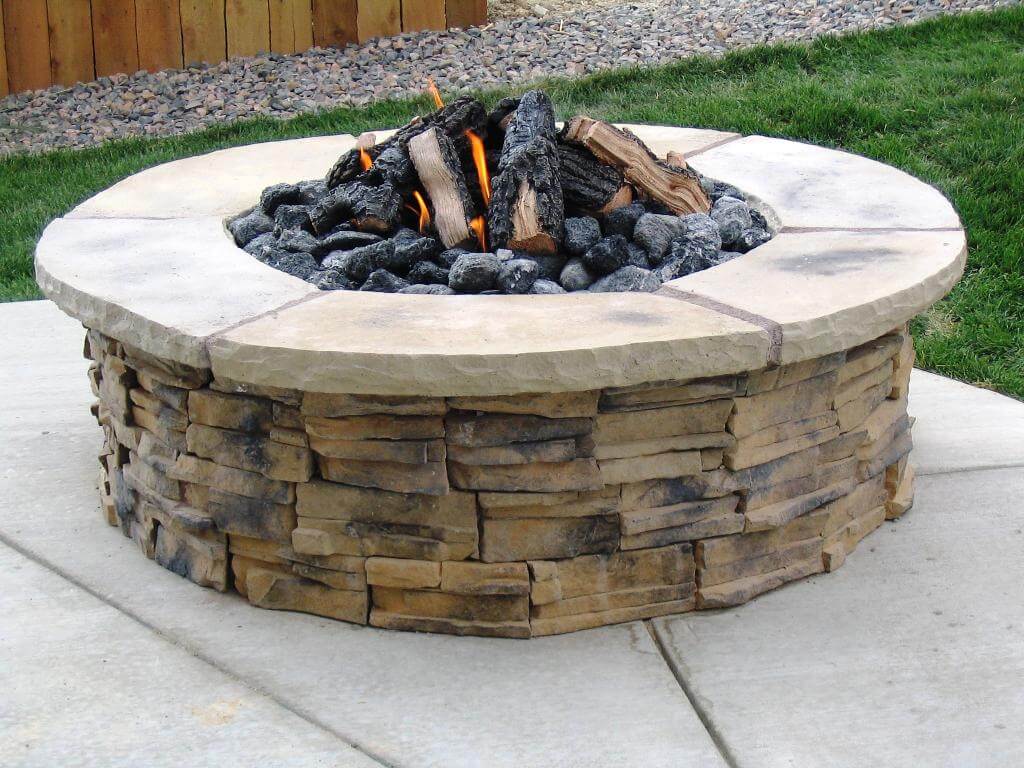 Source: jayne-atkinson.com
Ash is highly corrosive and breathing it in is bad for your lungs, so it's always wise to have a convenient method of ash disposal when you're restoring an old fire pit or using a new one. As mentioned earlier, an ash vacuum is ideal for this kind of clean-up.
6. Use Safe Fuel Sources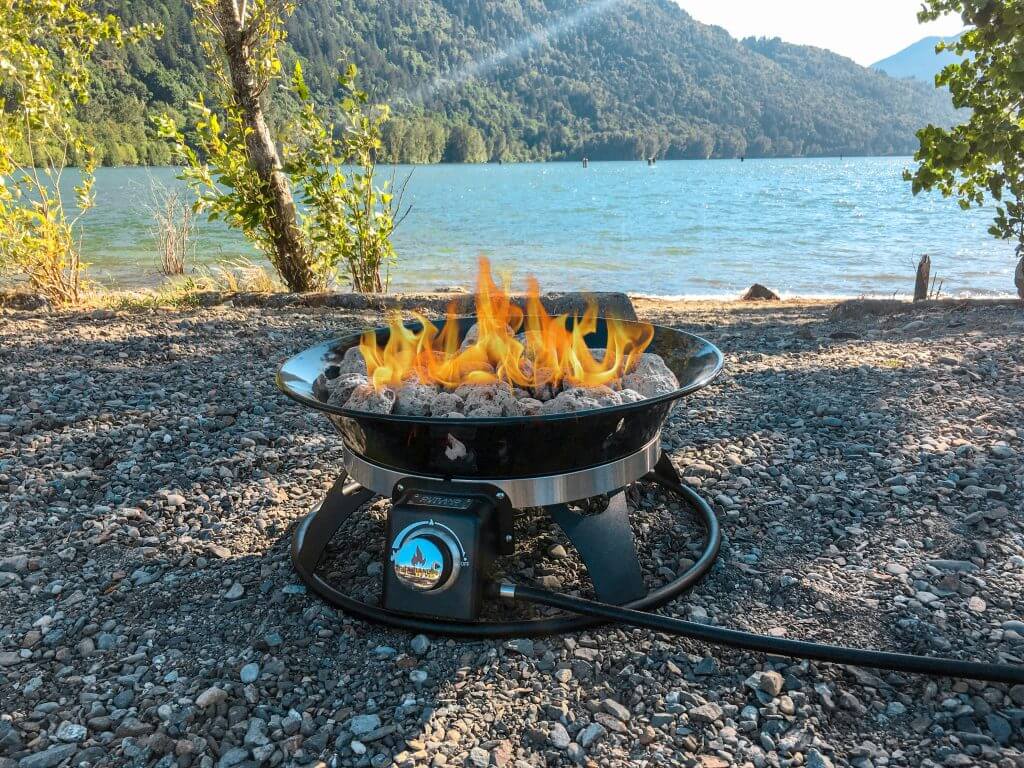 Source: ebay.com
Burning certain materials is bad for your health, the environment, and the surfaces of your fire pit or fireplace. Try not to use gas or other fire accelerants because they're hazardous and they can discolor masonry. Likewise, avoid burning trash and try to stick to only burning split wood for a cleaner and longer lasting structure.
7. Patch Cracks Early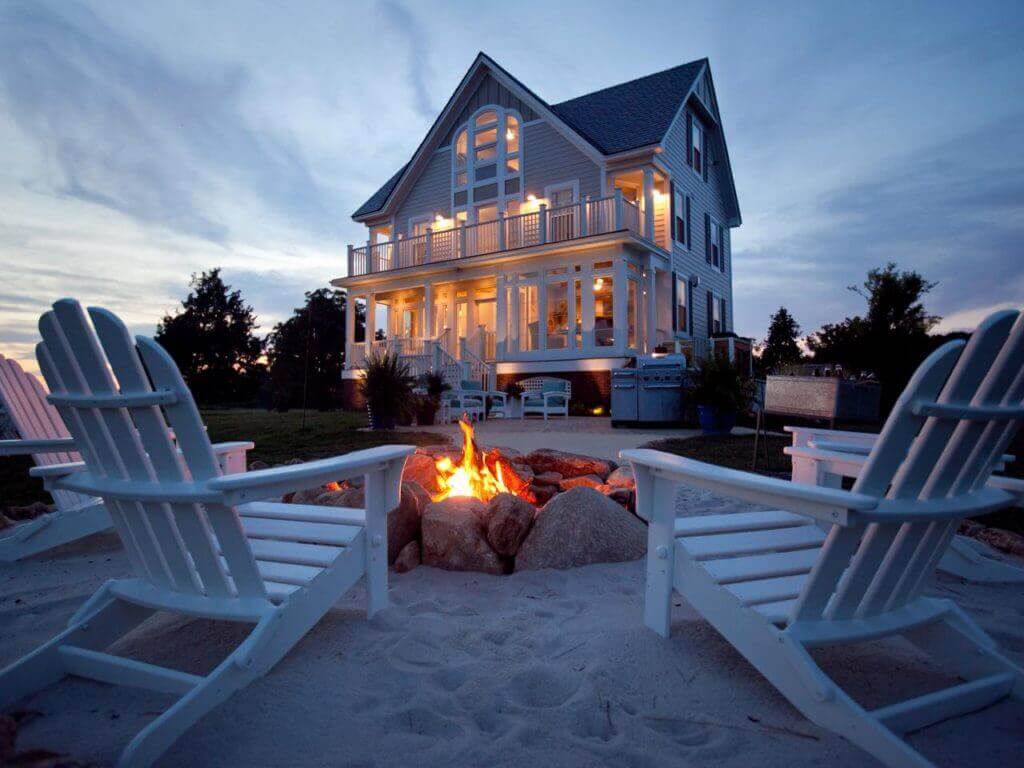 Source: exoticpebblesandglass.com
Changes in temperature can cause cracks to appear in masonry. Initially, this isn't a big deal but over time they can get bigger and eventually lead. To the significant damage of a fireplace. Use a crack patching kit to Take Care of Any Cracks as They Appear and try not to dump large amounts of water in a hot fire pit or fireplace, as that can lead to the instant formation of new cracks.
8. Use a Fire Pit Cover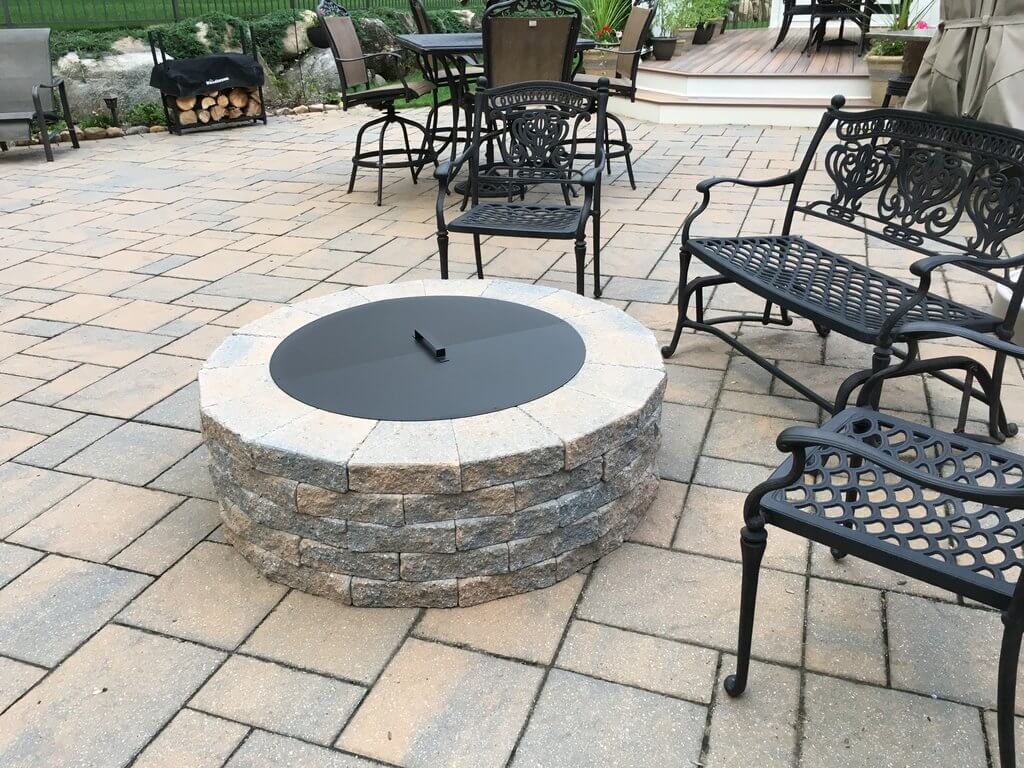 Source: pittopper.com
Finally, as a bonus tip: using a fire pit cover is the easiest way to provide protection from the elements. Also, prevent rust build-up.
Use the Appropriate Cleaning Methods for Your Fire Pit Type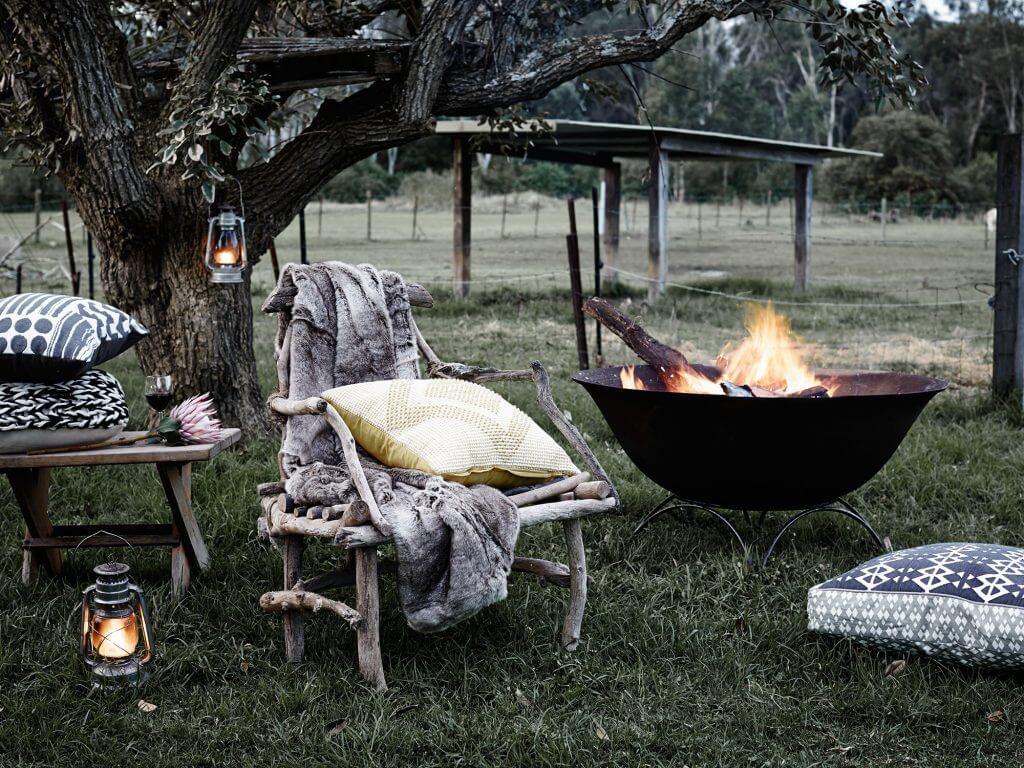 Source: realestate.com.au
In closing, don't forget to utilize optimal cleaning practices. For the kind of fire pit you have or are building for a customer. Any masonry-based fire pits – those made out of brick, stone, or concrete – should be cleaned. Using a solution of one part muriatic acid to nine parts water.
You can scrub the edges lightly with a bristle brush, rinse with a hose or wet cloth. Then allow the pit to dry for at least 24 hours. If the inside of the fire pit is metal, you can use a bristle pad. With soap and water to lightly scrub away rust. Gas fire pits are the easiest to clean because you just need to wipe them down. The burners with a damp cloth occasionally.