Sky High View: The History of Skylight Windows
1,816 views
Are you ready to discover a timeless piece of architecture? Are you excited to learn about the history of one of our worlds longest standing portals to the outside world?
Skylight windows are some of the most beautiful and experimental Forms Of Window Design. They position themselves above the heads of observers, artists, and architects in some of the coolest buildings on earth.
From the Duomo to the Star Ferry Pier, skylights are remarkable pieces of fenestration. It's time you leveled up your taste in design. If you're ready to embark on the history of the skylight, keep reading for all you need to know.
A History of Skylight Windows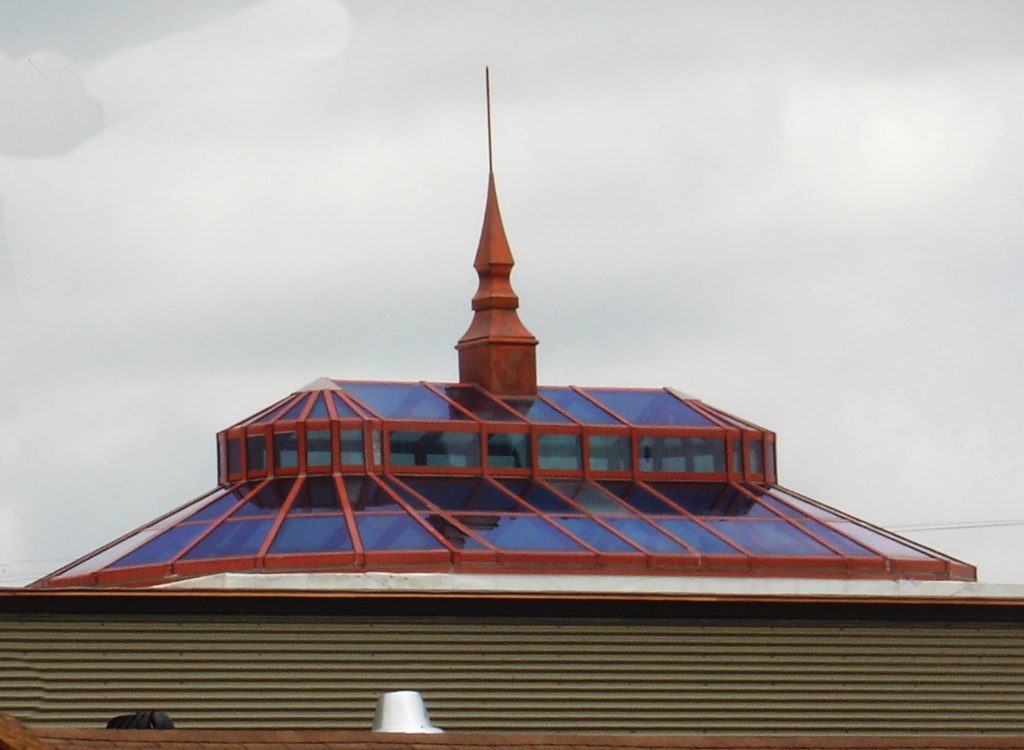 Source: crystalstructuresco.com
A skylight window is a sky emanating window design. The traditional form resides in the middle-center of buildings and residences with the sole purpose of bringing extra light into space. The placement of a skylight window all depends on the central vanishing point of a ceiling.
Also Read: Explore the Beauty Of Meera Sky Garden House
Skylight Origins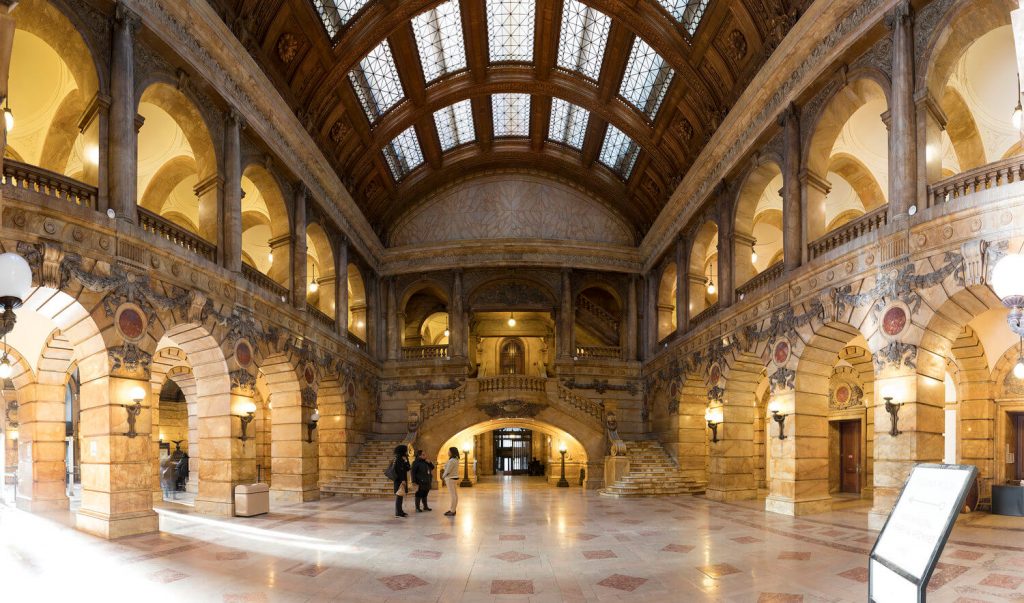 Source: squarespace.com
The first appearances of skylights were found in ancient Rome, a great example being the Pantheon's Oculus. Interestingly, the Oculus design was inspired by the human eye. The Pantheon's skylight was meant to peer into the sky just as an observer would.
Rome continued to build large monolithic sky windows and after many years, began introducing fenestration to their buildings. This resulted in closed skylights, these were similar to the previous open-court design but used glass to create a protected window. Fenestration was a major step in Skylight Evolution, as architects began working with the arrangement and construction of glass windows.
Post-Rome and The 14th Century
If we jump forward to the late 13th, early 14th century, the Venetians started experimenting more freely with glass. A creator named Angelo Barovier finally released a design for clear glass. Once a clear form of glass was invented, fenestrations allowed for building large skylights that simulated Rome's open skylight design.
Roof skylights were often referred to as "lanterns" during the 14th and 15th century. They were added to the ceilings of Italy and Frances most recognized cathedrals. For decades skylights only served an aesthetic purpose and were treated as an artistic practice.
As the world neared the 16th century, glass was still made of materials that were difficult to mold. While iron oxide was replaced years earlier, resulting in Barovier's clear glass, it wasn't until the mid 16th century that an English creator started using lead additives to make glass. Once lead and other substrates were added to the mix, skylight creators were allowed more freedom with their designs.
The Industrial Revolution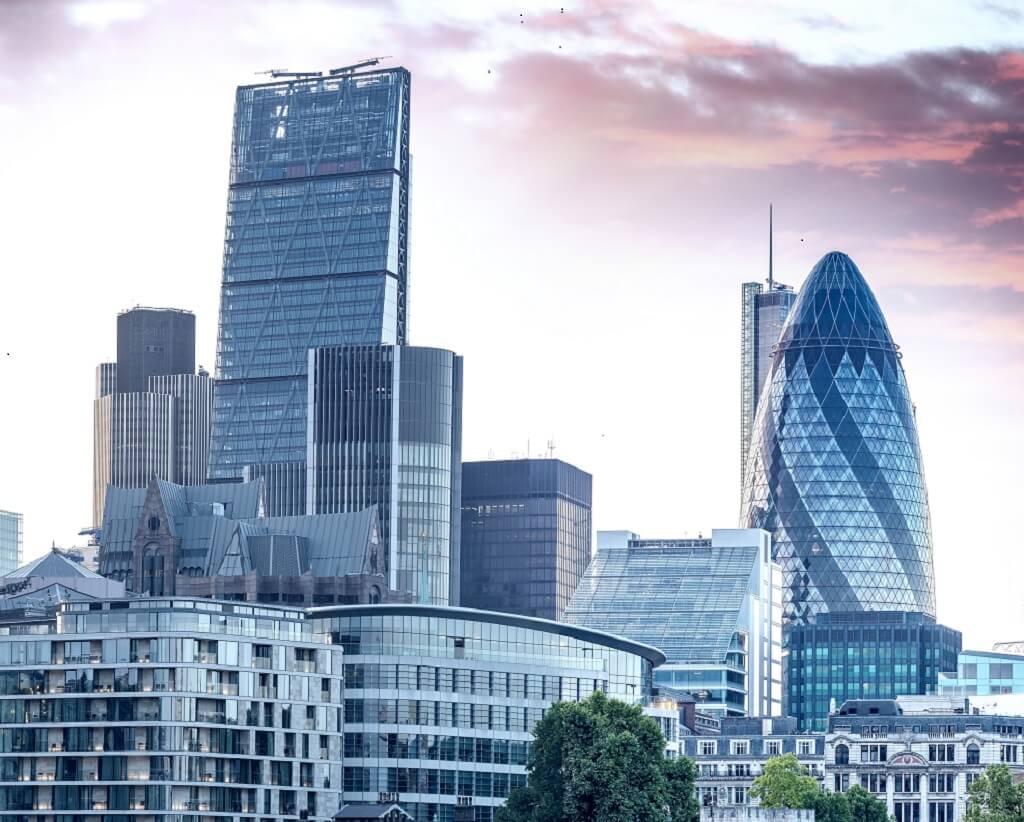 Source: jllrealviews.com
When innovations are sparse and supplies run short, it's difficult for any creator to use glass for anything other than ornamentation or aesthetic. As a result, most skylights before the industrial revolution were specifically used for "looks" rather than function.
As the world population boomed, the mass consumption of goods required fast production of materials like glass. Inventors in the U.S. and U.K. began generating large quantities of paned glass. Because of this, Skyscrapers and other large modern buildings could start using massive skylight designs for functional purposes.
Modern Skylight Trends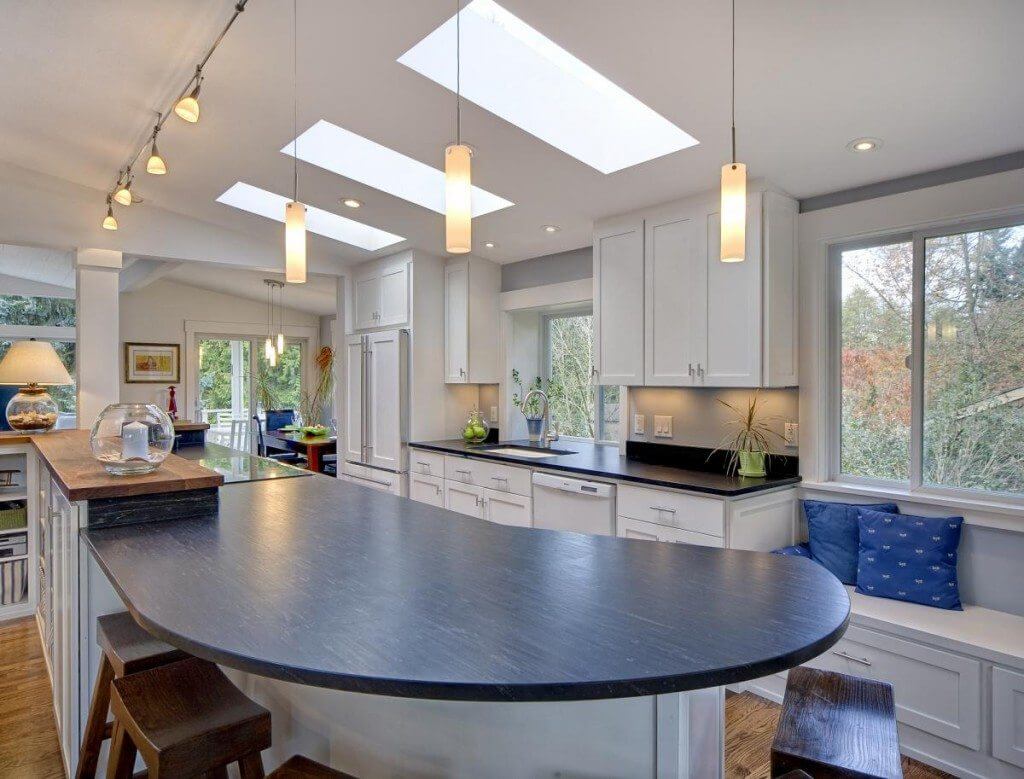 Source: housely.com
The post-industrial movement has led to a wide array of experimental and avant-garde styles. Current trends in skylights are usually set between Framed and Curved Designs. For example, many European sky windows rely on post-modernist movements, resulting in a very straight-edged and minimalist approach.
Accordingly, modern skylight trends depend on the shape of their frame. A non-curved frame can be found in square and horizontal structures. A curved frame allows for multi-faceted buildings of different shapes.
If we look at glass panes, it's noticeable that designers have started to add polygons and other new shapes to modern skylights. Shapes with many sides and faces allow for special reflections of light.
Where's the function? New trends in roof skylights define a windows function by its placement. For example, if you want greenery in one room, a skylight can allow direct sunlight for some portion of the day.
Room Trends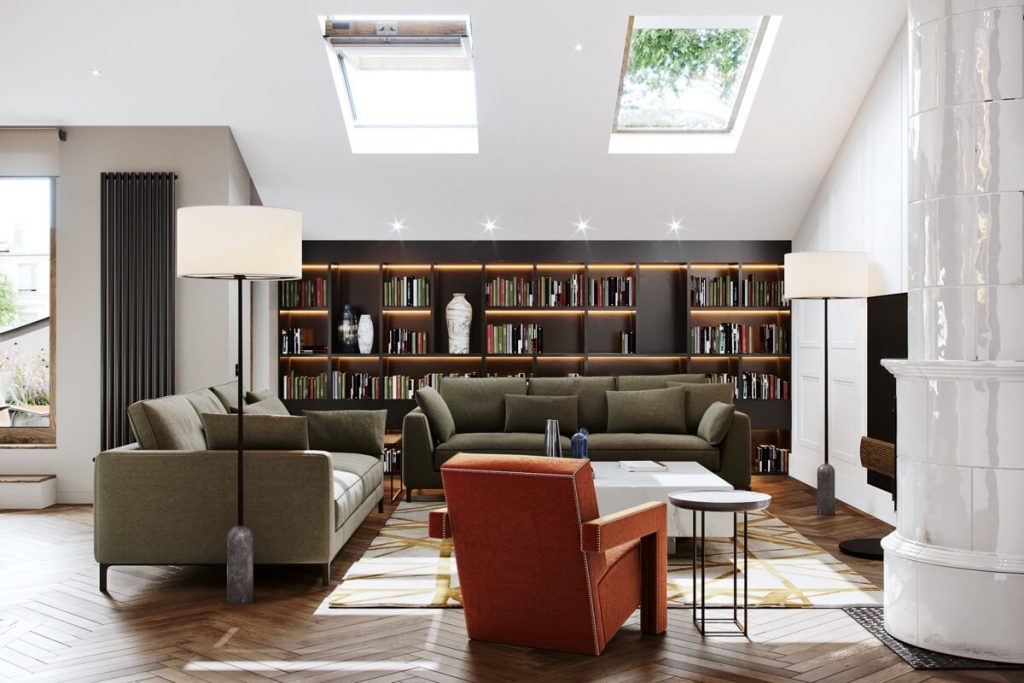 Source: home-designing.com
Where should you place your skylight? When you're thinking about adding a skylight to your home start by considering which rooms deserve extra light. If you have a kitchen with natural colors and plants a skylight can add abundant light.
Entryways are another great place to add a roof window, as people entering your home are welcomed by a vision of the sky. If you're interested in more movements in window design, These Trends will give you all the information you need.
Let in Some Light On Your World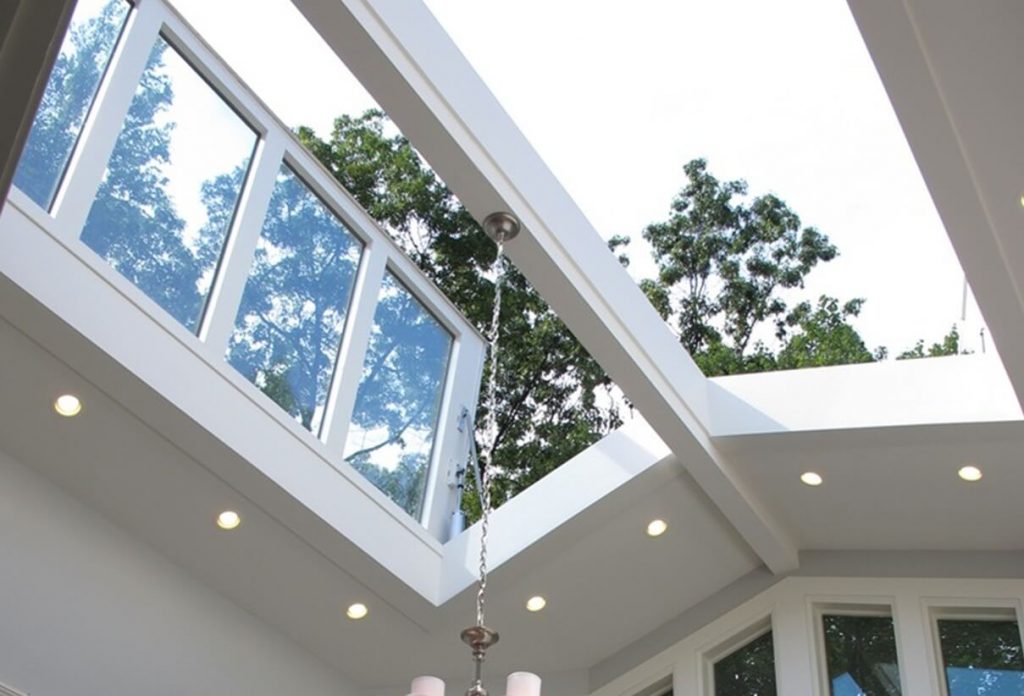 Source: wsimg.com
The history of art and design has handed us some breathtaking displays. From the Eifel tower to the Sydney Opera House, some forms of architecture keep living on.
Skylight windows are a great example of a design that doesn't die. When it comes to window design, the questions best asked are:
Can this design keep the public interested?

Can there be a

Purpose Beyond Aesthetic?
Modern skylights do both of these things. As architecture keeps evolving, more designs that peer into the stars pop up. Are you ready to discover more?
Now that you know about the history of skylights, why not go further? It doesn't matter if you're a normal homeowner or a fine-art designer, there's always more visual trends to find out.
You should check out the countless architecture ideas out there. You can read more about interior design, product design, and more with just a click of a button. Don't wait for your creative fuel to die out, go out and start reading the very best in architecture ideas!