Things to Know When Choosing a Modern Dining Table
255 views
It seems very simple to choose a modern Italian dining table that enhances a kitchen or a restaurant. Of course, Italian designers are masters in creating wonderful and highly functional furniture, but the problem stems from the wide choice. It is better to take a moment and carefully evaluate the characteristics of the Modern Dining Table and chairs we want to buy.
Focus on the Materials of a Modern Dining Table Set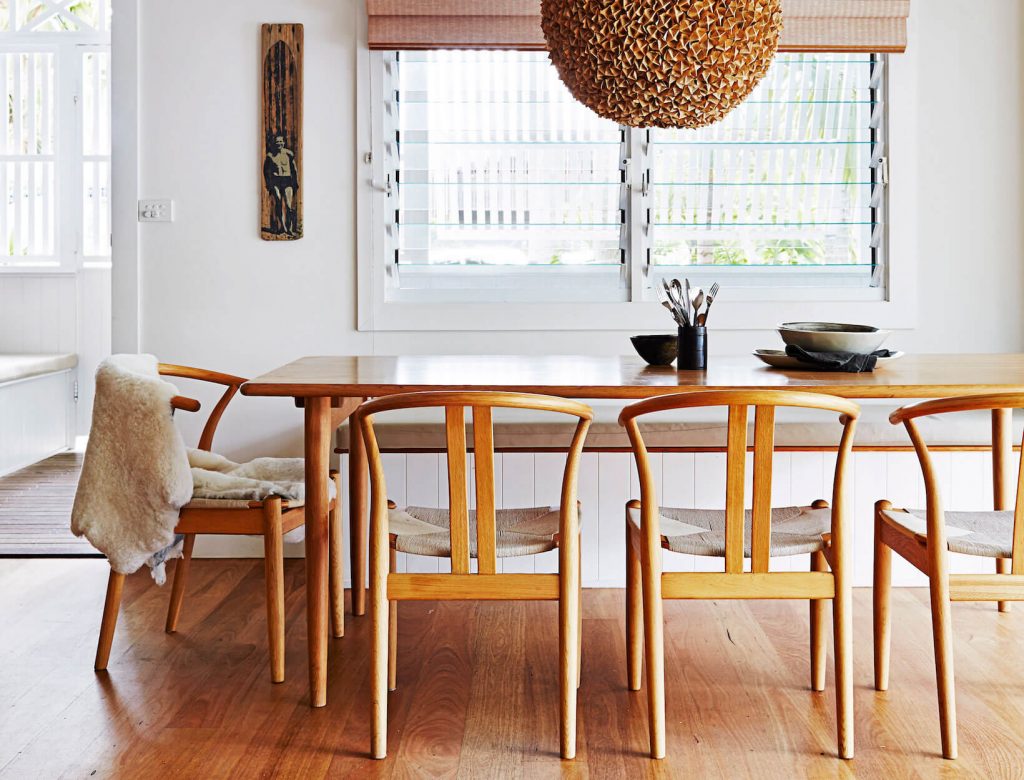 Source: goop.com
Thinking about grandma's house or old taverns, the Traditional Solid Wood table comes to mind, but today you can go beyond the classic view of this type of furniture and choose tables made of different materials. A large rectangular glass table surrounded by chairs with a sober design immediately gives great lightness to the environment, but you must always respect the material and clean it frequently to enhance its properties. In a trendy place, it is no longer that strange to see a table made totally of metal, which gives a nod to the industrial style. This type of furniture is generally very sturdy and does not require great maintenance care. Materials such as granites or marbles are prestigious and, if well integrated with the rest of the furniture, they can increase the elegance of a hotel or a restaurant. Finally, the most used material ever for tables and chairs: wood. Grandma's table we often talked about has been revisited in a thousand different versions. Designers have always developed old shapes and exploited precious woods to give new life to traditional shapes and structures. Visit Anne-Quinn.com for great modern wooden table designs that will spruce up your dining room.
Also Read: 20 Coolest Expandable Dining Tables
The Right Table and Chairs for Your Habits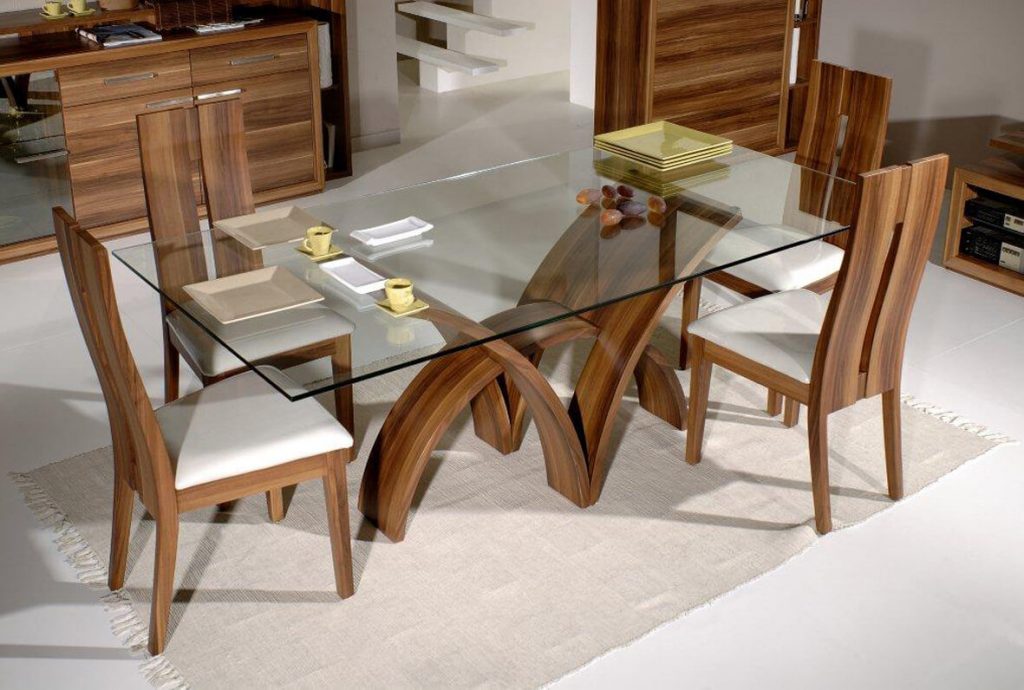 Source: homesfeed.com
There are questions you must ask yourself when choosing chairs and tables for your home or for a business: "how much space do I have available?" and "how will they be used?"
Consider the Dimensions of The Tables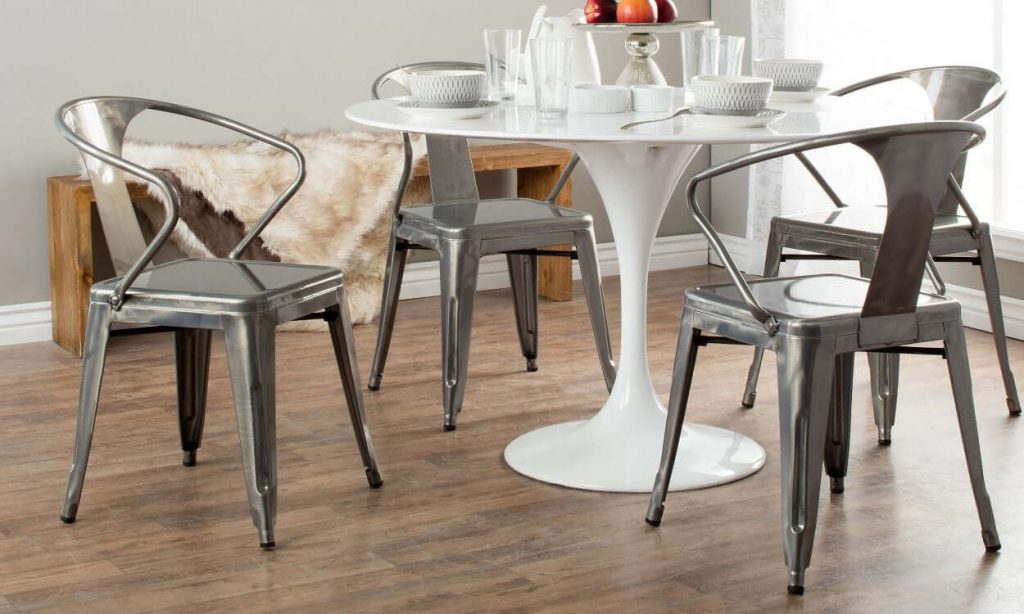 Source: ostkcdn.com
Square meters make a clear difference. A beautiful modern designer table must be large enough to seat the whole family or restaurant customers, but you must always deal with the volumes of the environment in which it is to be placed. An extendable table that from a square becomes a rectangle, is an excellent solution to make the most of every centimeter. Round tables are very beautiful and functional but have larger dimensions. We must also remember that each table is equipped with 4, 6, 8 chairs, so we must also consider their dimensions when taking measurements.
Choosing Tables and Chairs Based on Their Actual Use

Source: macysassets.com
Lifestyle and habits determine the types of tables and chairs that must be purchased for your home. A young couple who lives in a small apartment can direct their purchase towards designer furniture that is a feast for the eyes even giving up part of its functionality. On the contrary, a large family with children who use the kitchen table to get together, to do homework, to prepare meals together must necessarily think about the sturdiness of the structure and the stain-resistant surface, without sacrificing aesthetics. HoReCa Sector Businesses that find themselves having to buy tables and chairs must also think about their target customers, practicality and how the design matches the style of the premises. If you still have doubts about Modern Dining Tables, Read the Advice of Albaplus, a leading company in the creation of design furniture and furnishing accessories.