DIY Home Security Systems
363 views
DIY Home Security Systems play a vital role in helping you upgrade and protect your home. The majority of advanced security systems lets you install them within a short period, mostly in 30 minutes. The moment you've installed all the security components, you can rely on them to offer you with exceptional services and ample protection. 
However, the marketplace is flooded with numerous options. For this reason, finding the right Home Security Systems for your needs might be a challenge. Here is an outline of the best DIY security systems you need to consider. 
Also Read: 5 Ways to Improve Your Home's Security
Frontpoint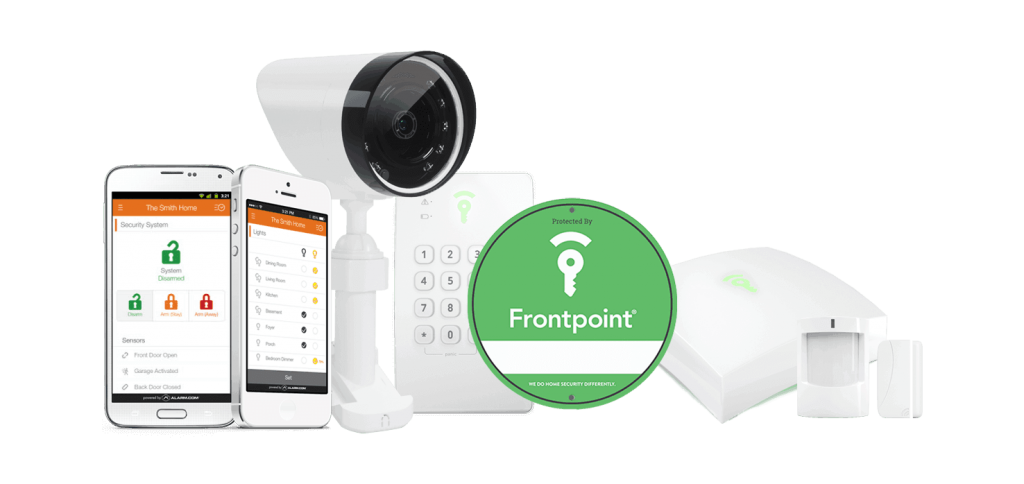 Source: safehome.org
Frontpoint provides the best security products with excellent client service. This is a huge component of the success the company has to provide. Customers expect to get 24/7 access to client support whenever they need it. The company provided an extremely competitively priced service. For those consumers with stellar credit records, low cost is an excellent reason to consider these services. Even if your credit score is questionable, don't panic since the company is ready to assist you. 
Pros
Offers wireless connection

Has a 30-day cash back guarantee

Uses cellular alerts (you don't need a landline)

Indoor and outdoor cameras

Remote control access 

Availability of home automation alternatives
Cons
Long-term contract

Credit check 

They don't use a landline
Frontpoint offers a well-crafted system with ample client support. The company values their client's interests and it shows with an all-inclusive level of personalized attention their offer. If you intend to partner with a people-first service provider, this is the best choice. 
The average price of a security system will range $35 to $50.  However, the high quality of home security system and access to client support can help make these high prices worthwhile. Generally, you will need to pay for an activation costs of $199 for the home security system. This is the only upfront payment a person is supposed to make. The company offers multiple plans where you can pick the one that fits your budget. Note that there are different options in terms of coverage and costs. 
Another great benefit of Frontpoint's Security Systems is the wide range of alternatives available. Homeowners have a chance to pick from various features such as window sensors, keypad access, door sensors, and control panels. This form of versatility allows homeowners to get a suitable product for their needs. Irrespective of the numerous options, the installation of the product is simple and straightforward, which is why it is considered as one of the best DIY home security systems. 
The innovative solution available like smash and crash protection, and touch screen control panels, have made the company to be a leader. Additionally, they offer important features like life safety and live video streaming that is useful to many homeowners. 
Frontpoint is a perfect DIY choice since the installation process requires a few minutes. You don't have to hire a technician to do the installations as you will just need 30 minutes to do the installation. 
Simplisafe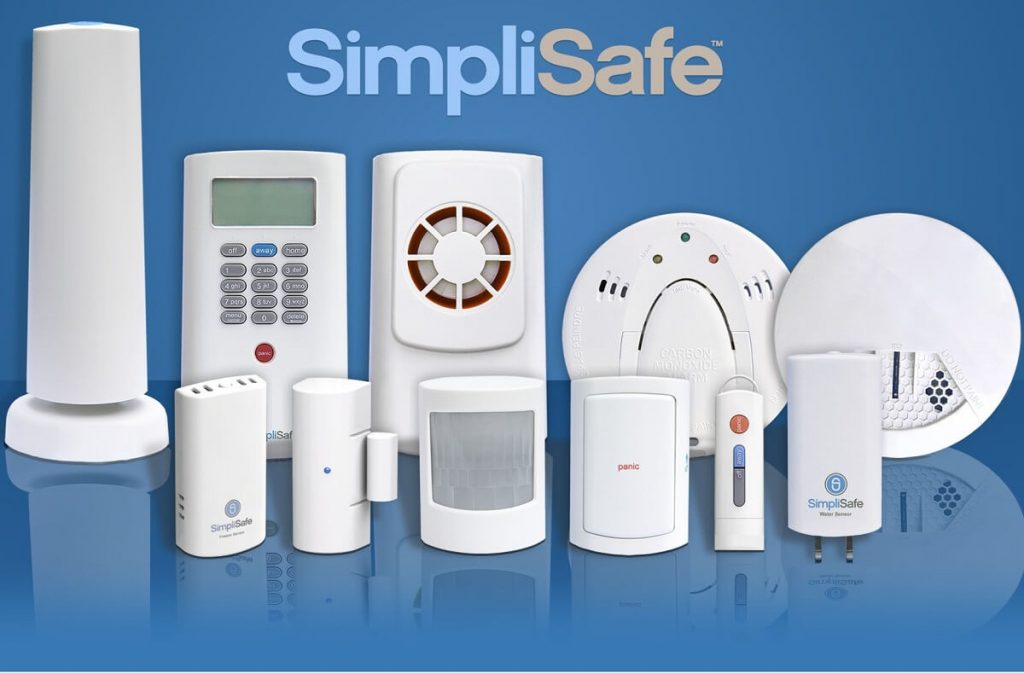 Source: trulynet.com
If you are looking for affordability and flexibility, you will love Simplisafe especially in a market that is flooded with long term contracts and fees. Simplisafe allows you to customize your setup and proceed to upgrade your security system at your own pace. 
Pros
No contracts

A simple and straightforward DIY installation

Customizable system

60-day cash back guarantee

Three-year warranty

Availability of a 5 equipment package

Wifi and cellular connectivity 

Wide variety of sensors
Cons
Cameras are purchases separately

Doesn't offer home automation options

No outdoor camera equipment option 

Limited features unless you pick a monitoring plan
The recently restructured Simplisafe comes in five different packages with a price range of $230 to $490 and they are designed to support up to t4 simpliCams which go for $99 each. The monitoring package is available for free if you want a self-monitoring plan, $14.99 per month if you choose a standard plan, or $24.99 per month if you choose the interactive plan. On top of that, there is a $4.99 per month camera plan that is optional which offers you extra capability to record, download and share file footage. However, the live camera feed and push alerts are free.
The Simplisafe mobile app offers limited abilities and can't be used to control the security system remotely. On top of that, both the interactive plan and the standard plan offer 24-hour cellular monitoring. The interactive package offers email/SMS alerts and gives you the chance to set up special alerts for things like file cabinets, sages, and cabinets. 
Another biggest benefit of the Simplisafe security system is that it's very easy to set up and install. And the base unit comes with a siren, a 24/7 battery backup and a SIM card that is used for cellular connectivity. Once you are ready to update your system, Simplisafe offers a variety of indoor cameras and other useful features you can buy separately as required. 
Link Interactive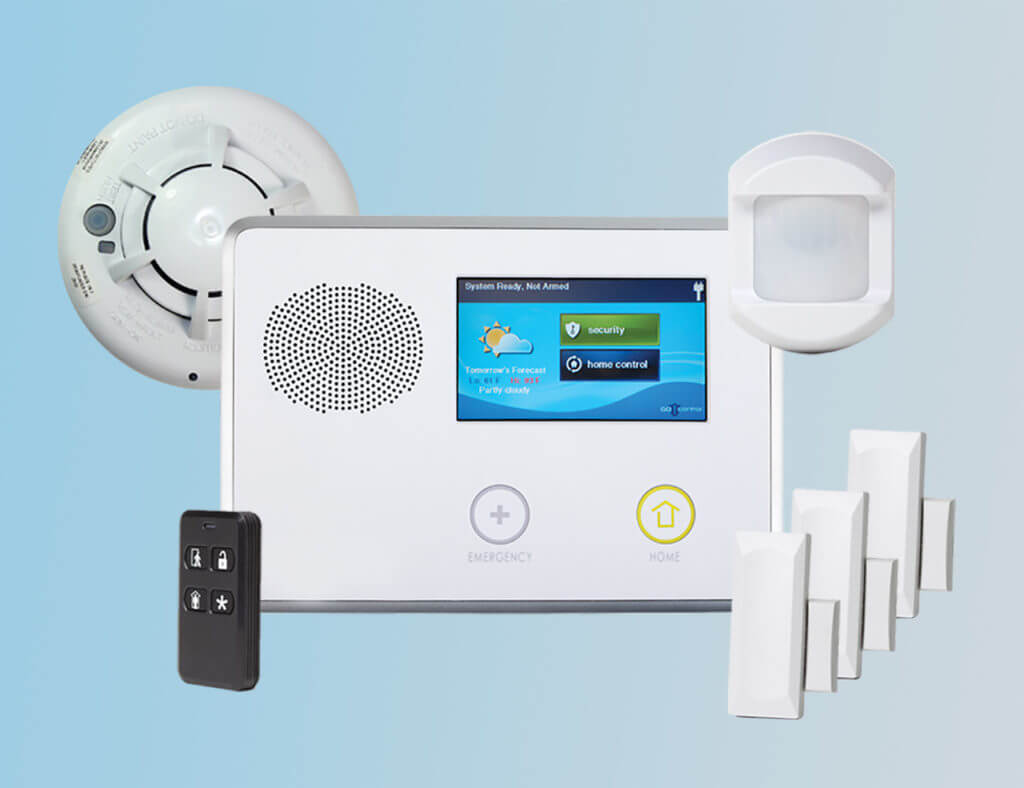 Source: reviews.org
There are numerous feature to love on Link Interactive. The product is easy to install a security system that has high-quality equipment and good customer service. You can choose the system as the features that suit your needs. Additionally, the monthly costs are competitive and straightforward, though there are some advance charges to manage the system. 
Pros
Has home security features

No landline needed

Can be controlled via smartphone

Intrusion protection

Easy to install 

Ability to Prevent of environment disaster 
Cons
Has upfront costs

Long term contract 

Limited warranty 
There are numerous reasons that make Link Interactive the best DIY home security system. For starters, it delivers a competitive price for its security provisions such as live monitoring services. The total price range of the three packages is $31 to $41. The only downside of this company is that it has numerous upfront costs. They vary from $180-$560 based on the type of package you choose. 
The company offers the best products in the market. However, one of the biggest advantage it offers is unmatched flexibility. A homeowner has a chance to choose what suits his or her needs and be able to make their home what they intend and need it to be. The company offers cellular access and other useful features such as fire alarms, instruction alarms and smash and crash protection. Top notch components comprise a 2-way voice communication, live streaming, and video access. 
The greatest level of security is offered at the elite package. For those homeowners who want ample alternatives to choose from and upgrade their home security, the Link Interactive is the best option. It comes with 43 sensors, video recording, scheduled video footage, remote access and control, HD and night vision capabilities. Additionally, it provides control lights and locks together with geo services and thermostat control. 
Nevertheless, all these features don't complicate the general installation procedure. You don't need a technician to do the setup, even though you can ask for assistance if you need. You can change the layout of the system without any assistance. 
Brinks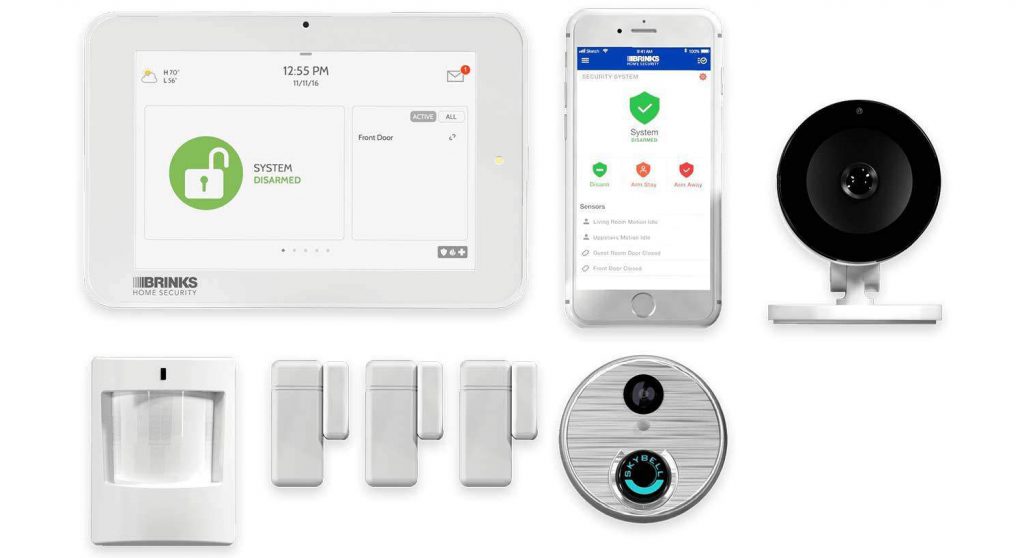 Source: safehome.org
Brinks has been a respected home security company for many decades. Therefore, it is evident that their home security systems are of high quality and they are recognized for competitive costs. Additionally, the company is credited with delivering the fastest monitoring services with an average response time of a half a minute with the help of the ASAPer system. 
Pros
Comes with a wireless touchscreen

Easy DIY installation 

Free shipping

2-year equipment warranty

Compatible with a smart home hub

Hands-free disarm

Smartphone control

Cellular and Wi-Fi signal 
Cons
Has a long monitoring agreement of 36 months

Only the upper tier package offers video cameras and video doorbell
The brinks' selling point is the 30 second feedback time that surpasses other company's response time of a 5-minute range. Additionally, the company offers a price lock guarantee that prevents your monthly rates from going up. The company provides 30-day refund policy and a 2-year warranty, so in case you are not happy about their services, you can cancel the deal, and if any products are faulty within 2 years, you can replace without any charge. 
Additionally, the company offers its security equipment packages for free with their monitoring subscription. Nevertheless, you don't have to subscribe to the company's professional monitoring service so that to use their equipment. But you will need to pay for the equipment if you self-monitor the system. The company provides two monitoring plans that range from $29 to $39 per month. The lower tier package offers limited basic equipment while the upper tier package offers a broad range of equipment such as doorbell camera, video cameras, and cloud storage. 
Unlike many alarm panels, the Brinks Security system features hacker protection. It also comes with a hands-free disarm feature that utilized a smartphone to disarm your security system when you are within range. The security system does not need any professional installation since it comes with easy DIY installation with no equipment or special skills needed. Moreover, when you buy the system, brinks will ask some questions and depending on the answers you give, they will program the system for you. 
Scout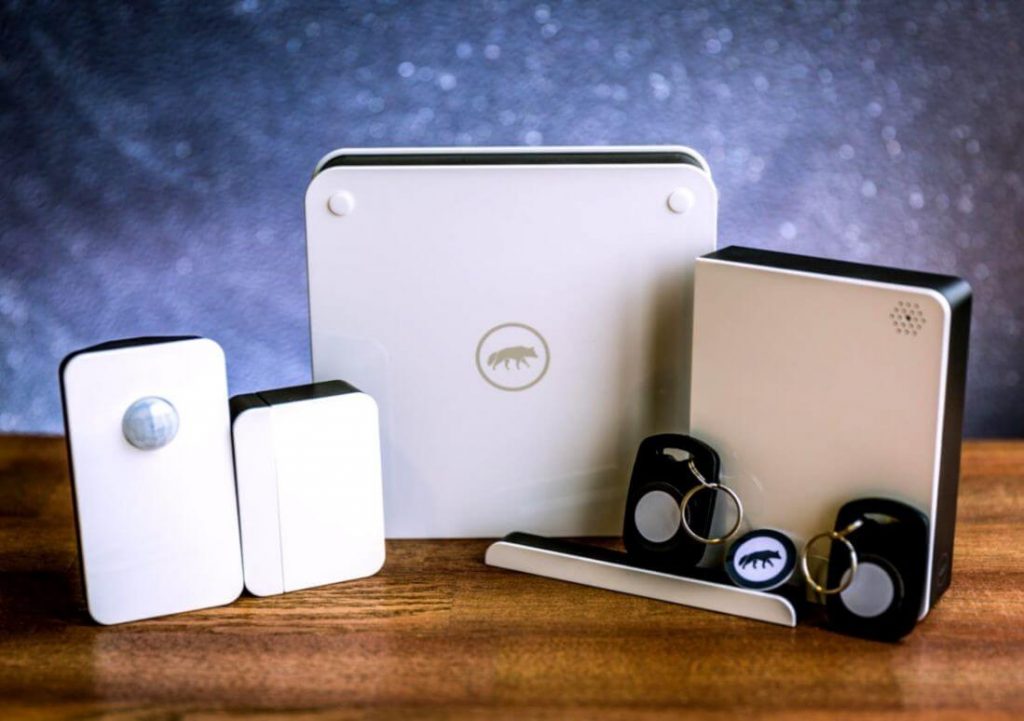 Source: bp.blogspot.com
The majority of homeowners believe that scout is the best DIY security system because it is simple. It is economical, provides excellent monitoring services and has a fantastic level of client service. While the company has some limitations, the system is the best choice for homeowners installing the system for the first time. 
Pros
Competitive prices

No long term contract

Smartphone control

Wireless equipment 

Compatible with smart home devices

Wireless equipment 
Cons
The upfront cost for the equipment

Limited range of some system 
Scout is a developing and growing security company. It links to the home's wifi router and 3G cell chip to serve as a backup plan. The security system is extremely easy to install and it is compatible with other smart home security such as nest and Echo. 
The cost of the system is the best fit for many homeowners. The company requires a $300 upfront payment for the equipment purchase. Nevertheless, there is a $10 monthly package known as Always On basic package. 
How to Pick the Best DIY Home Security System
Investing in a home security system is one of the most essential things you can do to make sure your family and property are protected. However, sorting all the available details can be nerve-racking and time-consuming because of the many options and the huge amount of data available. For that reason, using a review site where all data is compiled and simplified into easy to understand segments is important. Let's look at some of the suggestions for picking the best home security systems that fit your specific needs. 
Is the System Easy to Install?
The primary reason why the majority of homeowners purchase DIY home security systems is that the installation process involved is easy. Since this doesn't apply to all of them, make sure you review the installation guide before determining which one you think you can install without any help. 
Does it have Client Support?
While the majority of DIY home security systems are simple to install, there is still a possibility that you may require to clarify something whenever an issue arises that is special to your installation. So, it is essential to make sure that the company you choose has client support desk you can call if you have an issue. 
Is the Company Reputable?
Before making any purchase, make sure you review the company's reputation and the products they sell. You must find out of the system is going to hold up and if the systems fail that your preferred company will stand behind their equipment. 
Final Word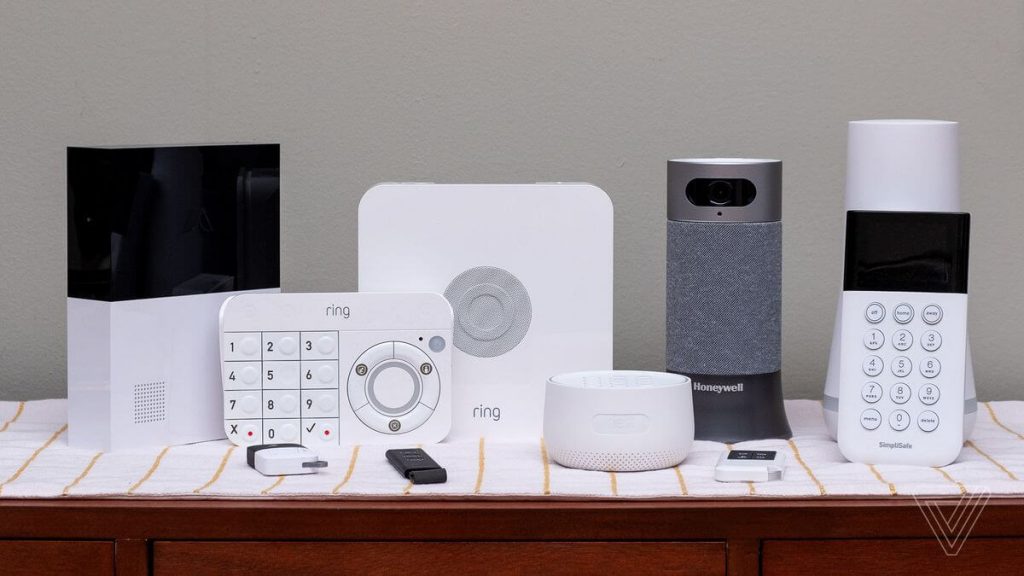 Source: vox-cdn.com
When it comes to investing in the best DIY Home Security System, make sure you know your budget.  In this case, you need to compare your options so that you can get most for your cash. Therefore, ensure you make the most of the side-by-side evaluations that are available on reliable review websites. Having an opportunity to scrutinize the most popular companies, their security options and pricing is an effective way to ensure you will get the most of your money.