All You Need To Know About The Ace Hotel Of London
165 views
There are so many Ace hotels around the globe but the Ace hotel London definitely deserves to be mentioned as this is so luxurious as well as beautiful. The construction work of the hotel was done by the Universal Design Studio who knows their work well and this hotel is among the best construction that they ever did till date. This is quite a known hotel and the project took place in the year 2013 and it didn't take too much time to get completely constructed which is a great thing for sure and of course, London got an amazing hotel at the same time.
To be particular, this hotel is situated at 100 Shoreditch High Street which comes under Shoreditch which again is a place in London that is in the United Kingdom so if you are around the place then you can head straight to this hotel for staying purpose. There are so many Tallest Buildings we can see all over the world.
About the Hotel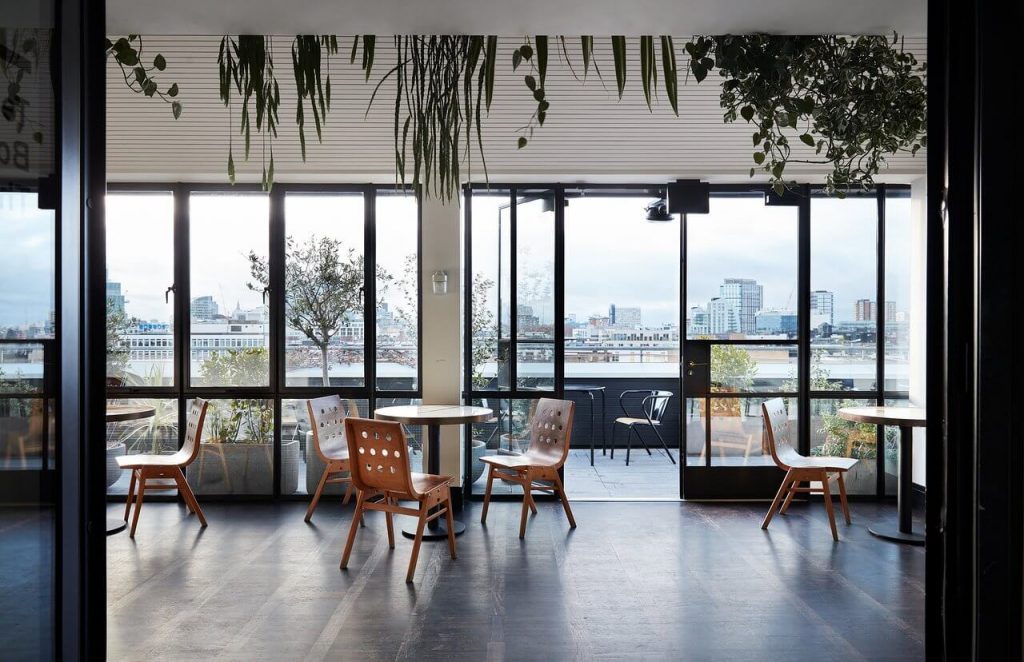 Source: tripadvisor.com
Now before we get into the design and detailing of the hotel we need to know about this hotel itself and sources reveal that Universal Design Studio single-handedly designed the interior as well as the exterior of this hotel and their work turned out to be very beautiful which is a great achievement for the team of architects.
This hotel is said to be one of the best constructions of the team and they got this project because of the previous amazing works done by this team of architects. After the construction of this hotel, the architects got all the deserved fame and this proved to be a much-needed breakthrough of their career which is a great thing for sure.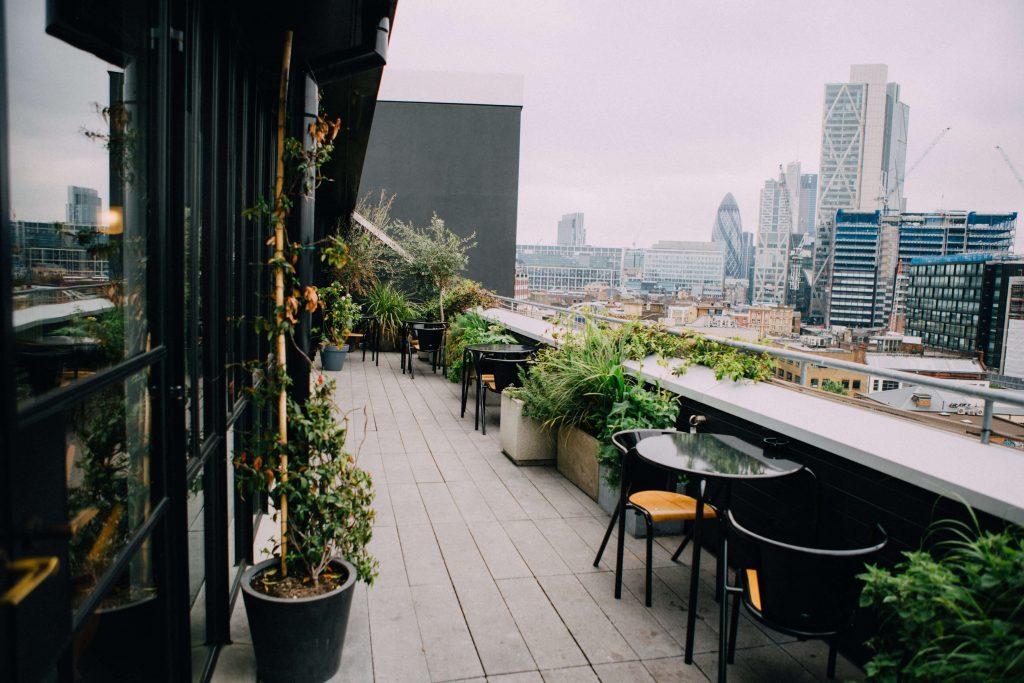 Source: weddingvenues.com
The hotel has about 258 guest rooms in total and at the same time it also has one event space which is of 1800 square foot area and this is of course for parties and functions so you can even get into this hotel for such huge celebrations as well and this event hall is situated on the seventh floor of the building.
It also has a huge restaurant as well which is of about 2,700 square foot so you can get your meal from this restaurant itself while you are in this hotel. The hotel has so many more things to offer with as it also has a reception or you can say a common area which is of about 3,900 square foot. There are some retail stores at the common area of the hotel and if you are into drinks and all then also you would be sorted in this hotel as the hotel has got its own bar where you can spend some quality time.
If you are an art lover then also you would be sorted for a day since the hotel has got its own art gallery where you can enjoy some good time embracing talent. The hotel has some workshop sections as well where you can get involved with various forms of arts and you would be able to see silk weavers doing their job or you can also see rope makers making ropes and so on.
Also Read: The 10 Best Hotel Design Ideas In London
The Exterior of the Hotel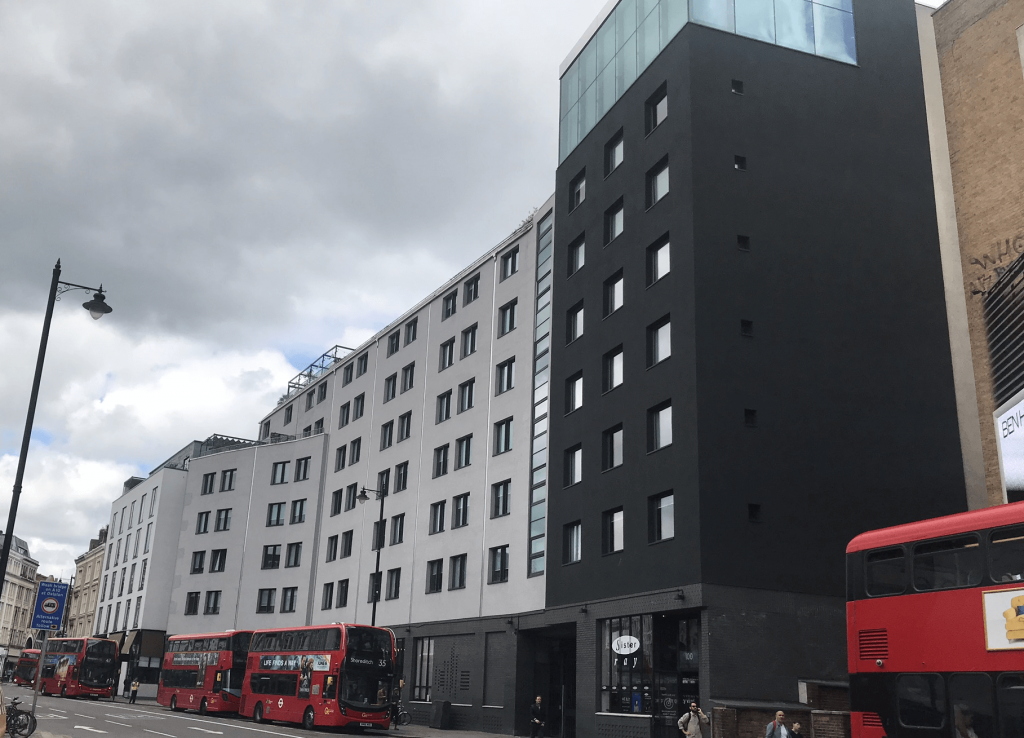 Source: ck3.jp
The hotel is of course situated in a very crowd area which is near to many tourist place so if you came here for a holiday then this destination would be perfect for you as this would be easy for you to travel from this hotel and since it is almost in the city so you would have good access to different facilities which is a great thing for sure. The hotel is surrounded by some other buildings and also there are some small retail shops and all so overall you would have a good time in this hotel.
The hotel itself has a very fine exterior and it has Brickwork All Over which seems not only very luxurious but it is very expensive as well. apart from all, you would be able to see top-class materials that have been used to construct this hotel and even the doors, windows and other such things are of such high quality that you would feel better while being in this hotel because no one wants to pay for a cheap-looking hotel while holidaying.
The best part of this hotel has to be the fact that it looks industrial from outside whereas it has got a full modern makeover from the inside of the hotel which is a great thing for sure.
Interior of the Hotel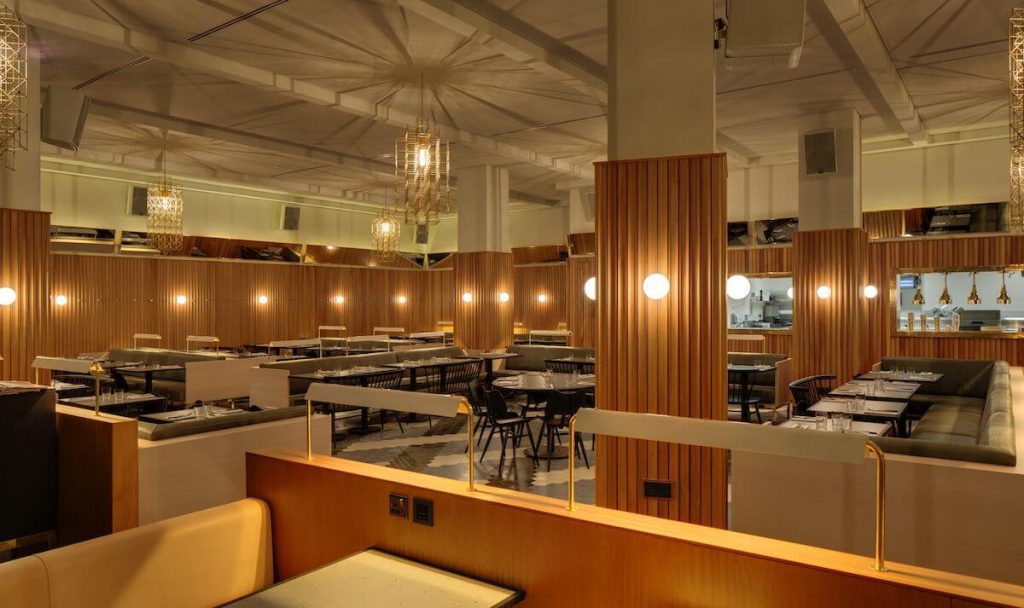 Source: pinimg.com
Coming inside the hotel we would be able to see some amazing interior and the hotel rooms are so luxurious that you would love staying here. While being in a guest room you would be able to see different parts of the guest room since it is not just like a bedroom and a washroom like any normal hotel room rather it is more like an apartment which has two different rooms, a bedroom and of course a luxurious washroom area.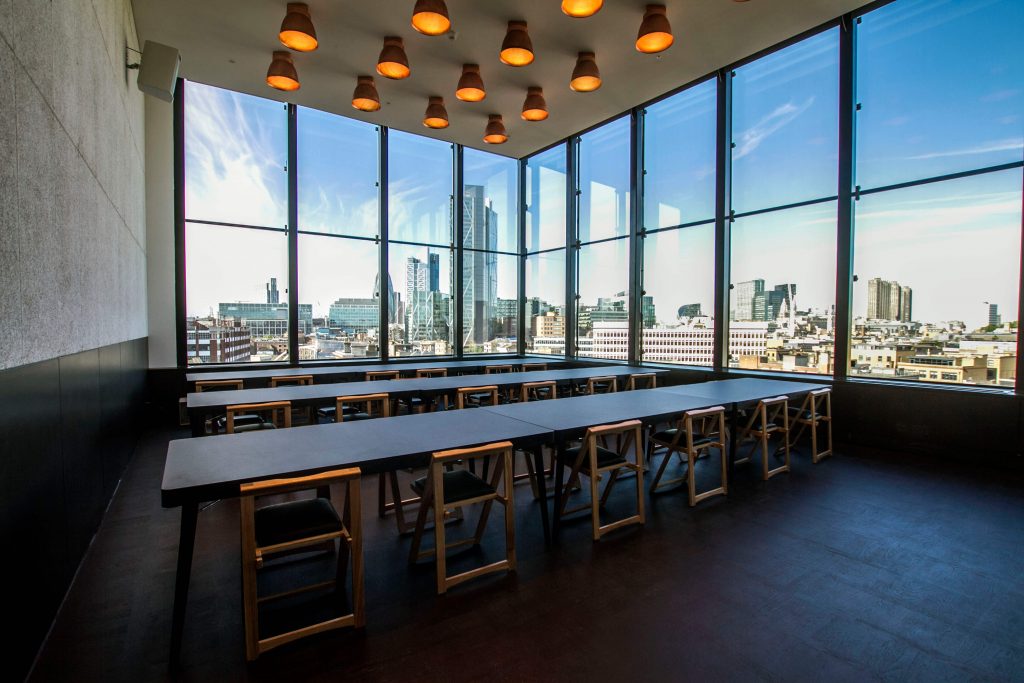 Source: beckinteriors.com
Different rooms have got the different interior design is are amazing for sure and if you want to be in this hotel then you can check out details in their official website or you can also consider calling them for pre-booking of room.
These were everything that you need to know about the Ace Hotel London and to know about more such things you can browse through Architecturesideas.