Creative New Ideas in Your Interiors can give a Brand New Look
121 views
No house or office looks great without room décor in it. There is much anxiety in moving to a new place. With the growing high price it is quite understandable you have the temptation to buy new stuff and décor your beautiful new home or office. But all these interiors pretty much expensive and is above or beyond your budget. 
Already you may have taken up a huge loan in moving out to this new home. So, the thought of taking a new loan for interior décor is scarier. Decoration gives an inside of how you would like your house ambiance and arrange your furniture. You can give your home a new look and feel refresh, revive, and fall in love. You can make your home look ordinary to extraordinary by giving a little touch on the old interiors. Here are some Creative New Ideas in Your Interiors can give a Brand New Look.
Also Read: 5 Inspiring Interior Design Trends in 2019 You Will Fall in Love With
You don't have to spend a fortune on decorating your room though It is crazy expensive to decorate your home. Some simple tips can help you deal with it even if you are under debt. 
Tips to Decorate your Interior without Falling into the Debt Trap!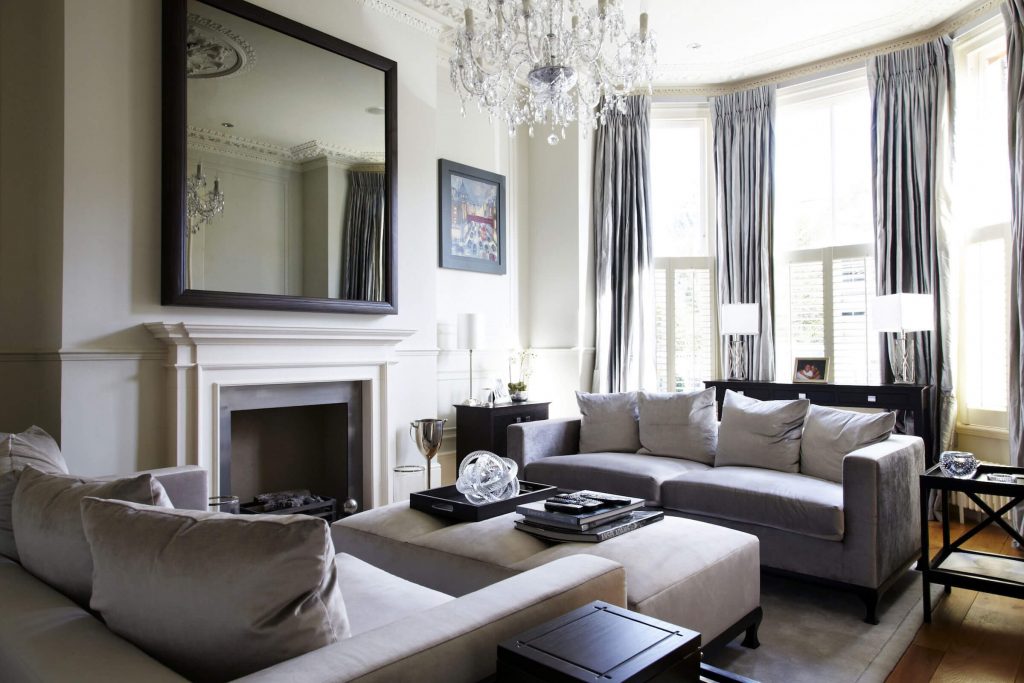 Source: liberty-egypt.com
It is challenging to decorate your home with a minimal budget. Very Expensive Interiors you would be more than tempted to either use your credit card or take a loan which is not the right option. Try to skip the overprized décor. Don't let decorating your house even more stressful or expensive.
Prioritize Décor and Choose it to Stage by Stage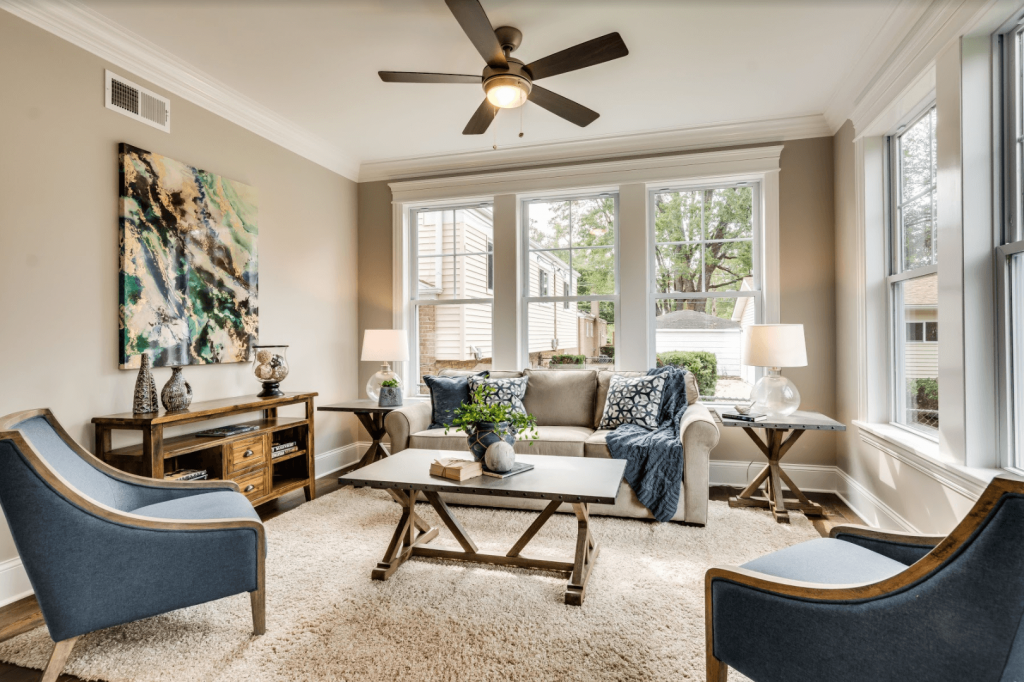 Source: chicagolandhomestaging.com
Your house is a long term commitment. There is no such rule or target set to furnish your house within some months. With the slowing pace, you will get much better ideas, and you might have sufficient budget too at the end. You can always get your necessities first and buy one by one of your needs. Make a list, plan, and purchase things monthly. This way of planning will reduce your work too.
You can get one item at a time. You may set your living room first, as that is where you will be having more number of visitors, and you will be spending most of your time. Then you may head ahead with the dining room. You can use your bedroom at the end as you would be spending most of your time there. Gradually you can set other rooms as and when you have saved enough money.
Visit auction places and buy stuff from there. With a little budget in your hand, it is better to use money sparingly on decors. Check out for places where stuff is being auctioned you might find your favorite décor at quite a reasonable price.
Accept Hand-Me-Down Offer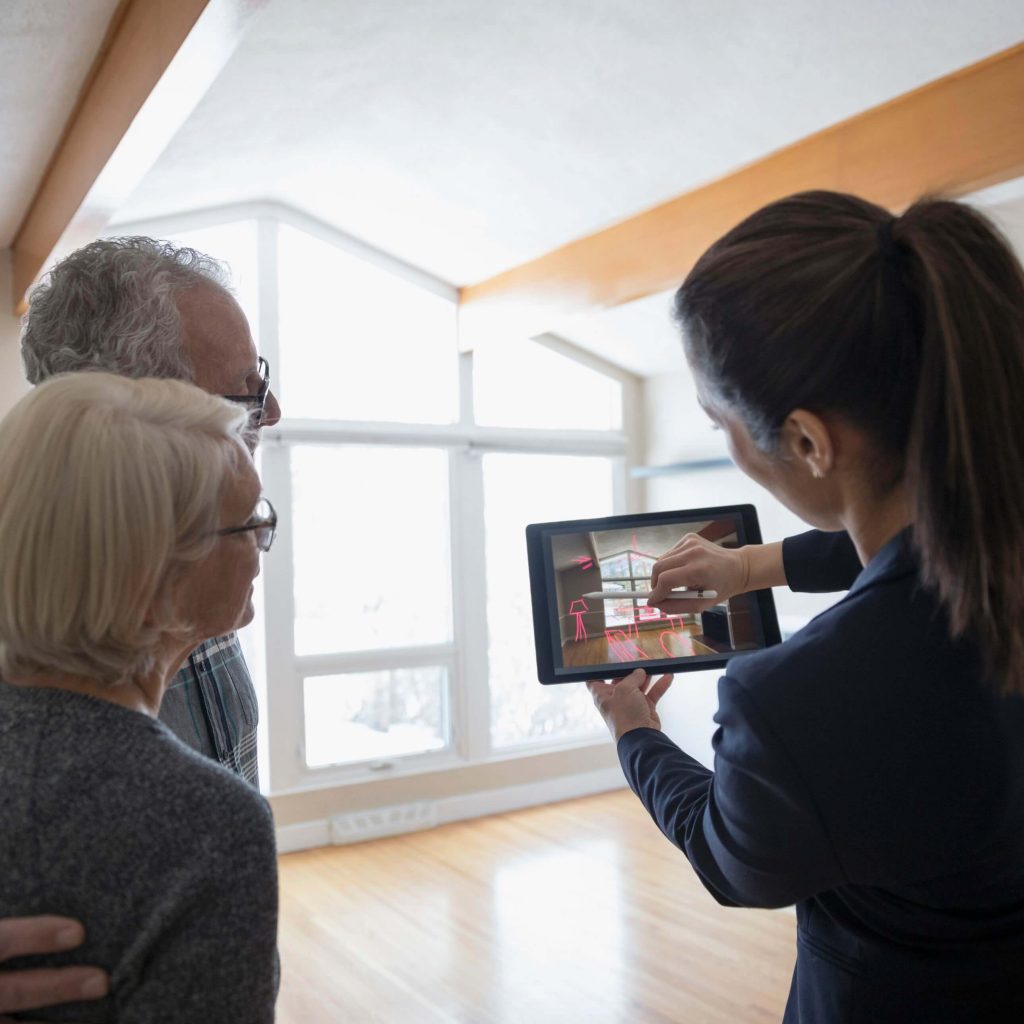 Source: thebalancecareers.com
Once you are moving out to a new place, the news spreads like wildfire. Your friends, relatives, co-workers may wish to offer you their old furniture. Check out if the furniture item is in good shape. Also, check out if the furniture will fit into your room. As just getting it and then if it does not fit into your room will make your new house look like a junkyard. You can accept their offer. Some people may even gift your furniture or décor. 
You can also customize and repurpose your old stuff. Do not sell or throw away your old furniture. It would be a good idea if you can give a new coat of paint or some polishing. Renew your old sofa by giving new upholstery or give new cushions and cover. This will give a new look and feel to the furniture. Place some new flowers and vase in your old coffee table or give them a new cover. 
Check out for Second-Hand Furniture. These days many online portals are available which are only meant for second-hand sale. People put up for sale before moving out to a new place. You may not find your thing at first place but if you keep checking the site back and forth and now and then may get it. Try to negotiate the price. 
Explore the flea markets on weekends; you can start early morning before it becomes crowded. If you are lucky enough you might find the furniture in good condition. But at times it is a little difficult to get a quality product.
Do it Yourself (DIY) Ideas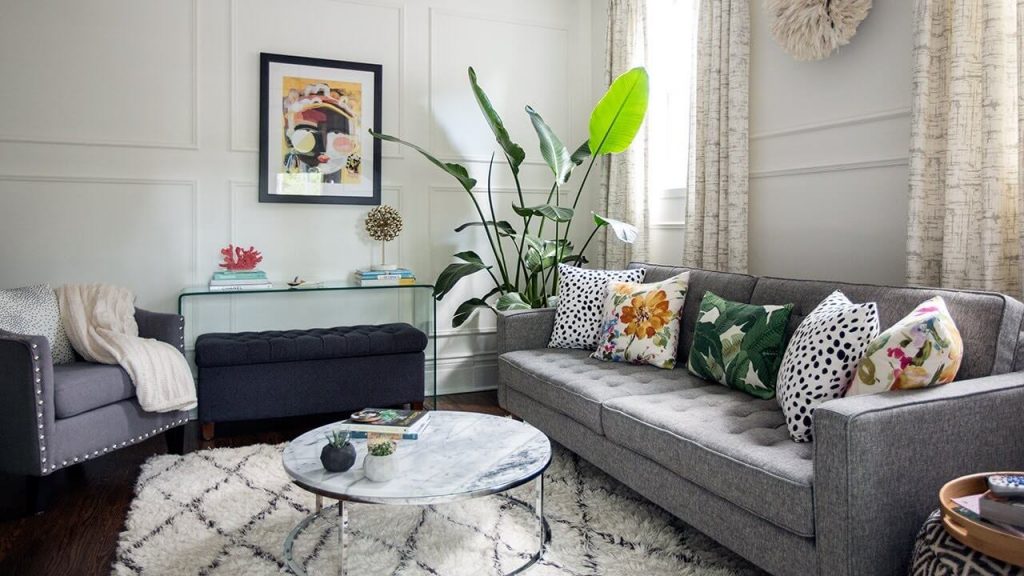 Source: habergazeten.com
Use your own creative and Imaginative Ideas for Decoration. These will refresh your space. Besides, the homemade stuff is more valuable and elegant than the readymade stuff. 
You can make the old stool as a side table.

You can either paint the flower vase or wrap the vase with a jute rope. This gives a brand new look and a brand new  

An old cabinet door, with a little paint and designs in it, you can make it as a makeshift tea tray or tv dinner tray.

You can use old sacks or towel, sew and stitch it and make a brand new doormat out of it.

You can design and art in your old white plain saucer plate and hang it on the wall as a frame.

Use a series of nails and wooden board make string arts in various shapes. 

You can reuse mason jars as a flower vase. Place in it your favorite flower

attach baskets to the wall like a closet. Store in your clothes in it. This way you can save some space too

You can turn an old baby bottle or random bottle hang it and use for mobile charging handset.

Refurbish an empty frame to make it an easy photo board

Refurbish a wood and hang your cups 

A bed with headboard is quite expensive. You can create your own on the wall and attach the bed. This will give a new look unless someone notices the headboard in drawn in the wall.
Lastly, plan and décor your home at its own pace. A little frugal decoration can save you some money! There is no such hurry or pressure to decorate your new house at one shot. This saves you from the debt trap and time. You can always buy new décors when you have sufficient money. For more information, you can refer to Nationaldebtreliefprograms.