A Brief Overview of Hangzhou Yuhang Opera
400 views
There are a lot of different architectures present all over the world which are quite famous due to their unique design. People get curious to know more about these architectural buildings seeing their unique design. One more innovative architecture is added in the list and it is the Hangzhou Yuhang Opera.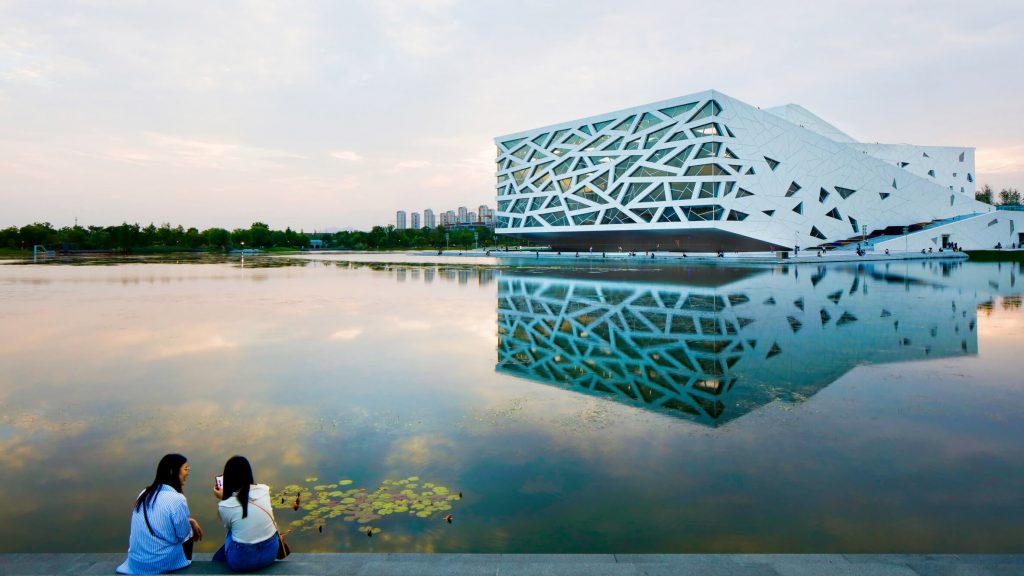 Source: dezeen.com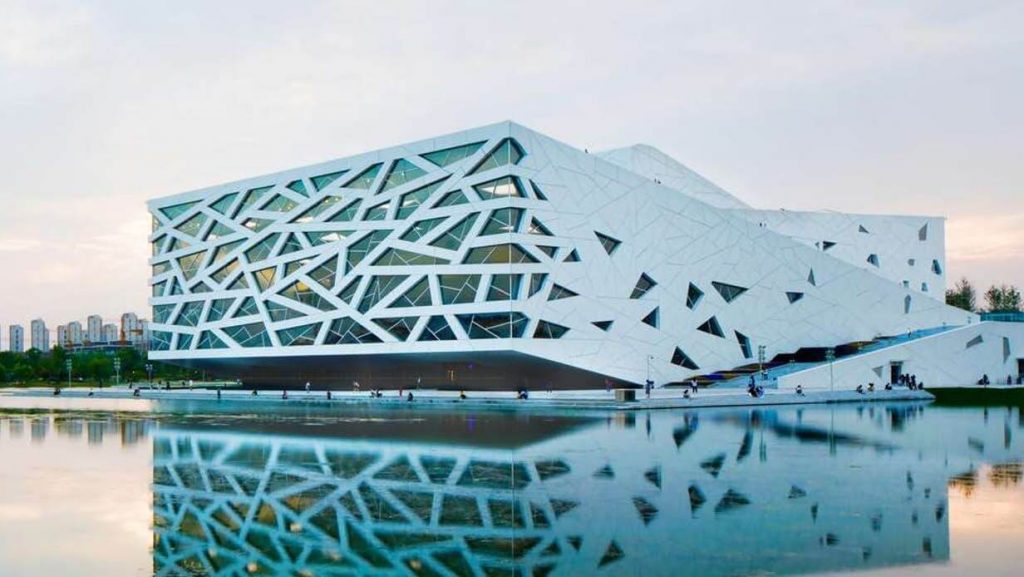 Source: newatlas.com
Today, in this post brought to you by Architectureideas, we will have a quick overview of this amazing opera.
This architecture is present in China and is designed by Henning Larsen. It resembles ice floes on a lake. This waterfront performance venue has a 1,400-seat auditorium, An Exhibition Center, and a 500-seat black box theatre. The construction got completed in May 2019 and it is now open for people to visit it. The geometric design of the windows is such that it looks like cracked ice on a frozen lake.
Also Read: The Interior Decor Of Sydney Opera House
Space can be transformed into an open-air venue with the capacity for 10,000 people. If you want to take a view of the lake by walking up the roof then you can even do so as there is space available for this. The opera house is formed by two sloping white volumes that look like ice.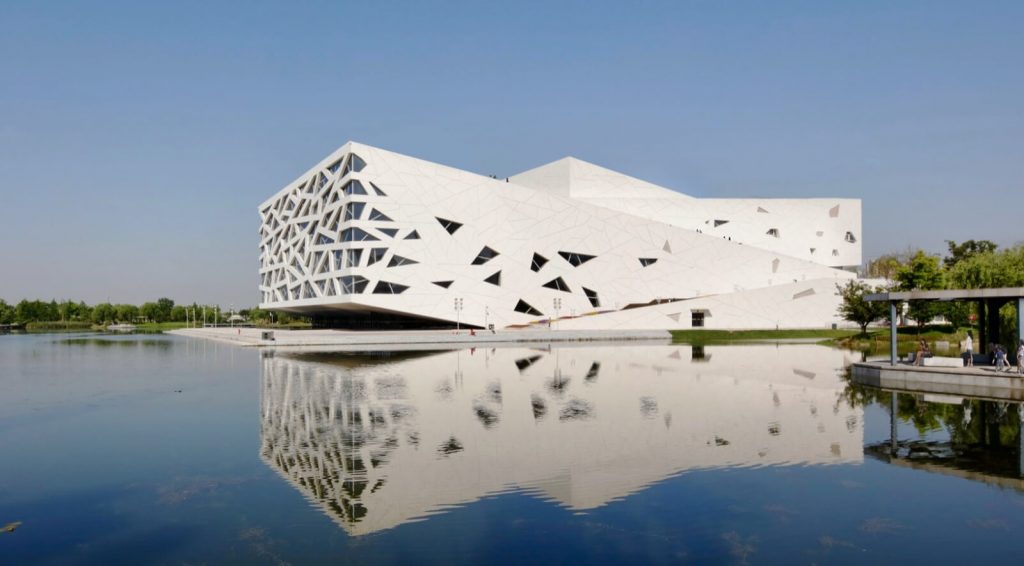 Source: aasarchitecture.com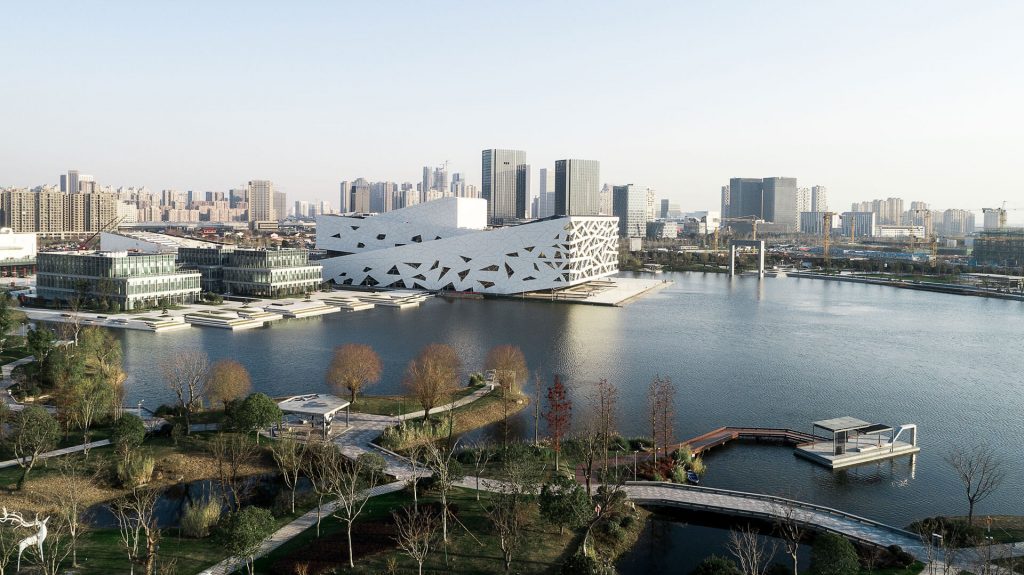 Source: designraid.net
The sight looks more pleasant as it is built on the lakeside. The view is amazing during the evening time. The city's residents are very happy having such a beautiful structure in their city.  Design director of the Henning Larsen's Hong Kong office told that there is a competition going on amongst Chinese cities for creating new destinations. The new destinations are created considering their Iconic Cultural Landmarks and their heritage.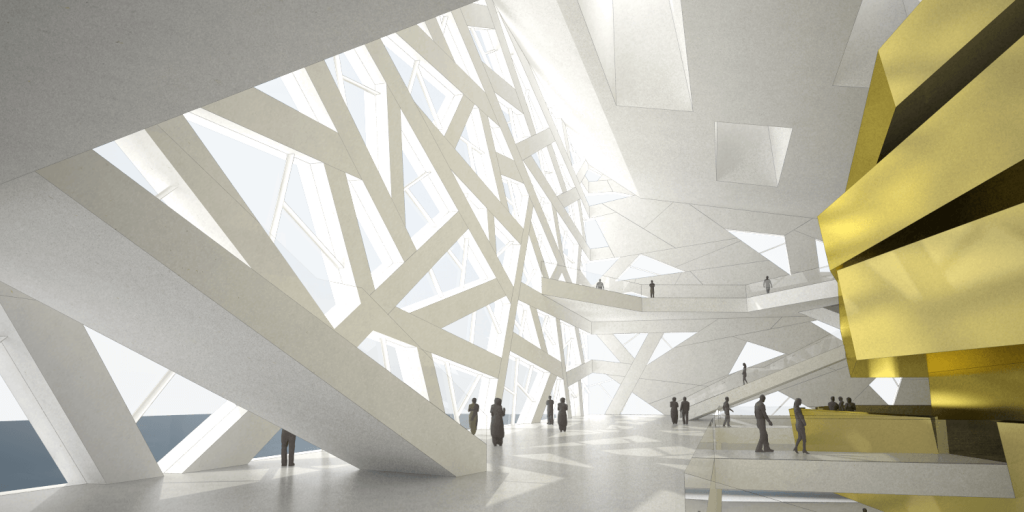 Source: adsttc.com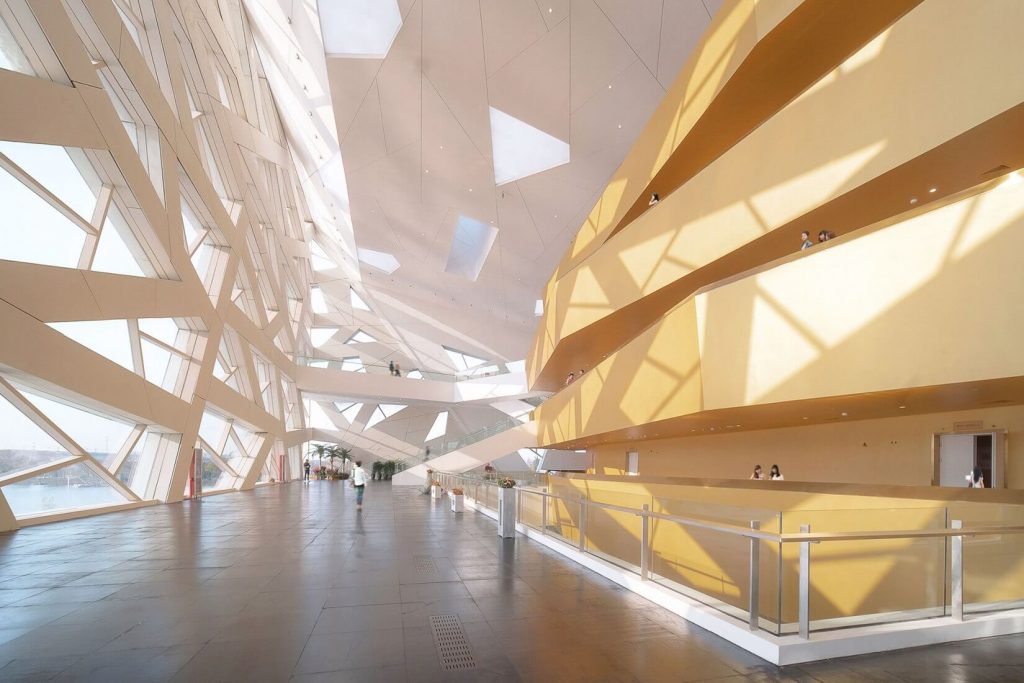 Source: metalocus.es
He also added that their most important task at the time of creating such cultural nodes is to create lively urban centers for welcoming people all the time.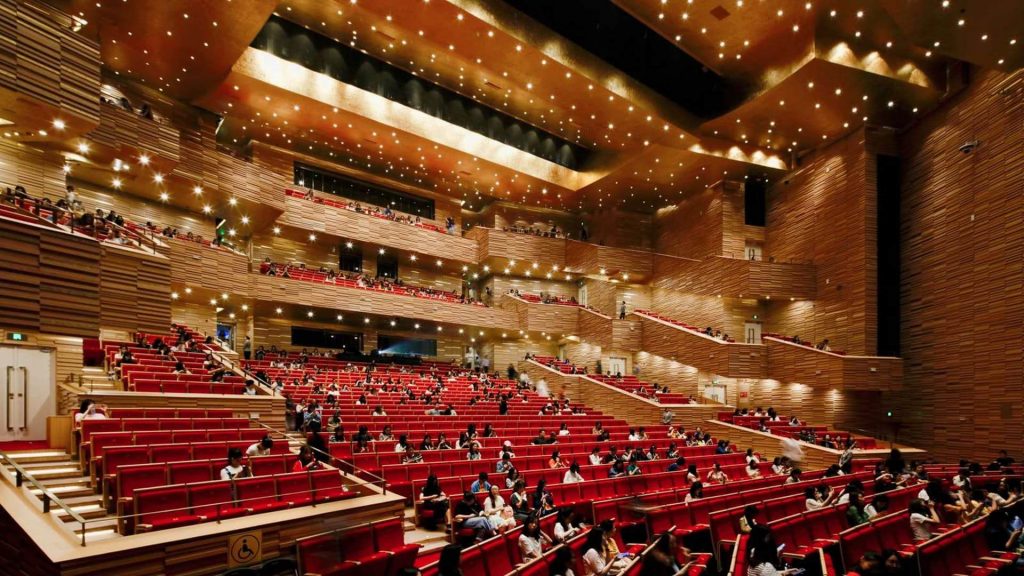 Source: newatlas.com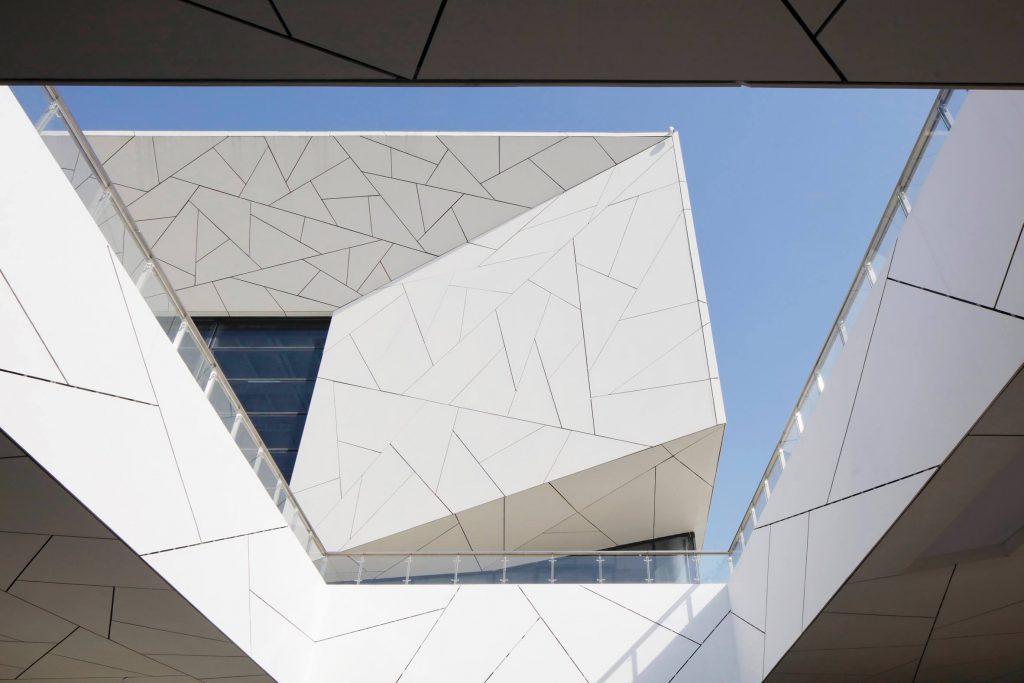 Source: glbimg.com
The inside view is also elegant. It will make your day when you just enter through the door and see the interior design. The auditorium is designed beautifully too. There is a walkway inside connecting both entrances around the foyer and the auditorium. Amazing view of the lake can be seen from inside as well.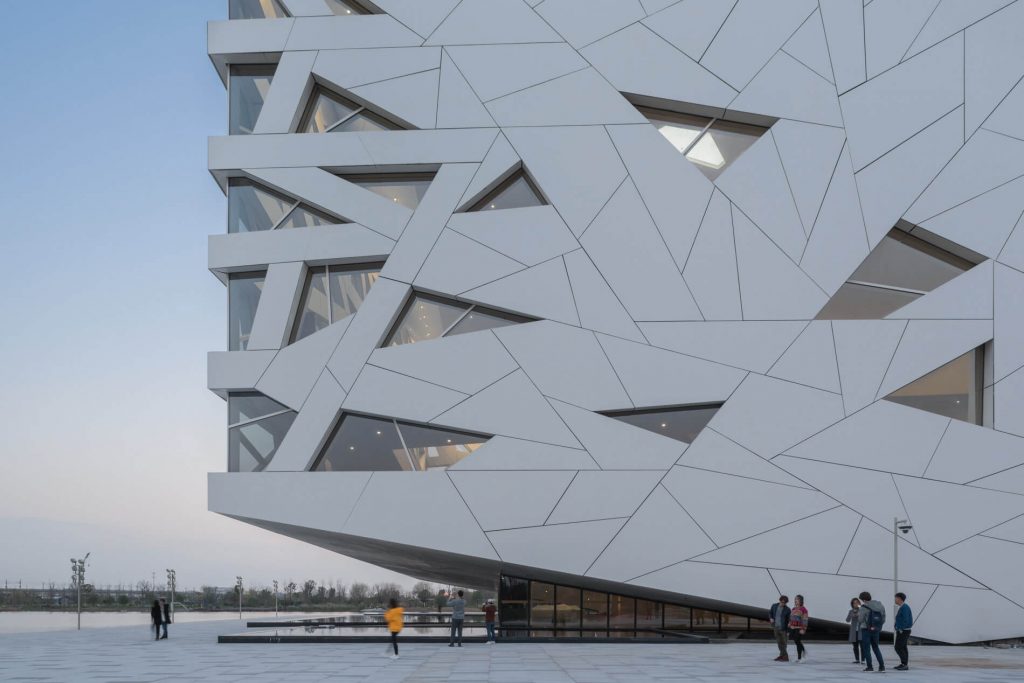 Source: behance.net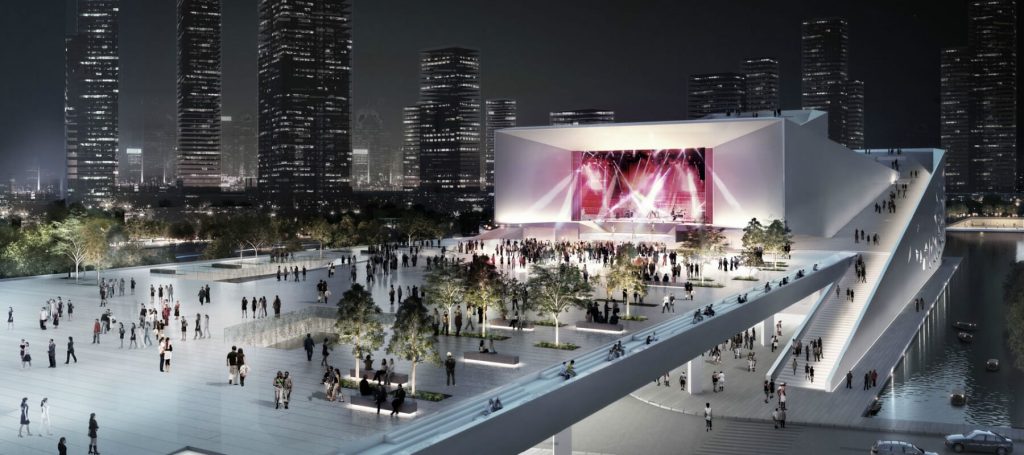 Source: arch2o.com
Here are some facts about Indoor Waterfall in Singapore.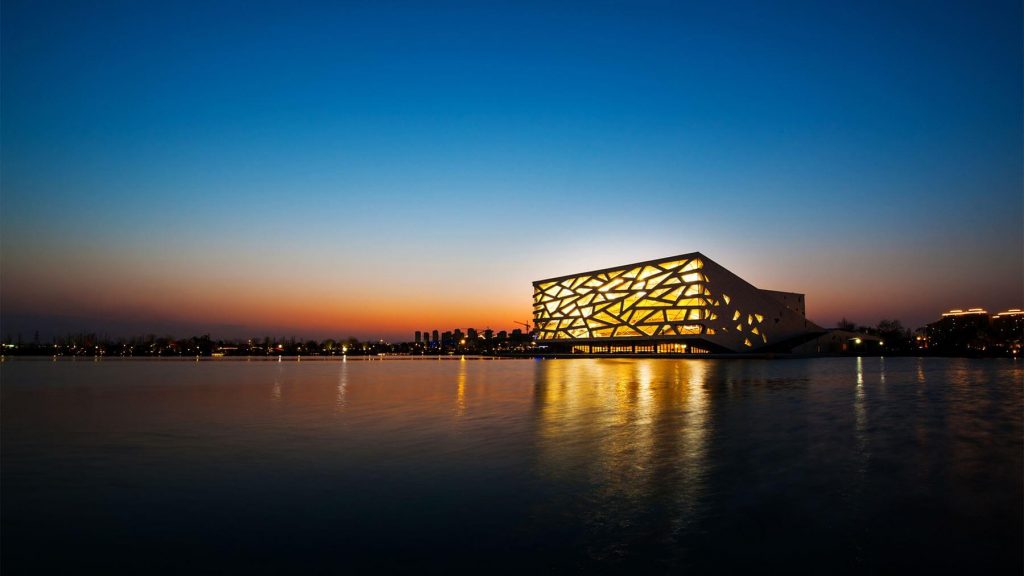 Source: igsmag.com
So, here was a brief overview of the Hangzhou Opera. Next time, when you visit the beautiful city of Hangzhou, don't forget to visit this amazing opera. We ensure you will love to visit this place. Stay tuned to Architectureideas for more such cool information!