What does the Future of Building Construction hold in Coming Years?
275 views
Overview
Earlier the building scenario was using conventional methods of constructing a building where the design was drafted based on paper and pencil that would take a lot of time in communicating the design to the clients. Projects undertaken were not delivered on time, worker's activity track was not monitored, and accidents on-site were more due to which cost optimization on the project could not be attained. 
Construction Companies started using Architectural BIM Services process to create a 3D detailed view of building design before the actual construction begins and affirm any clashes, interferences, etc. that reduced rework, saved costs and time for the projects commenced.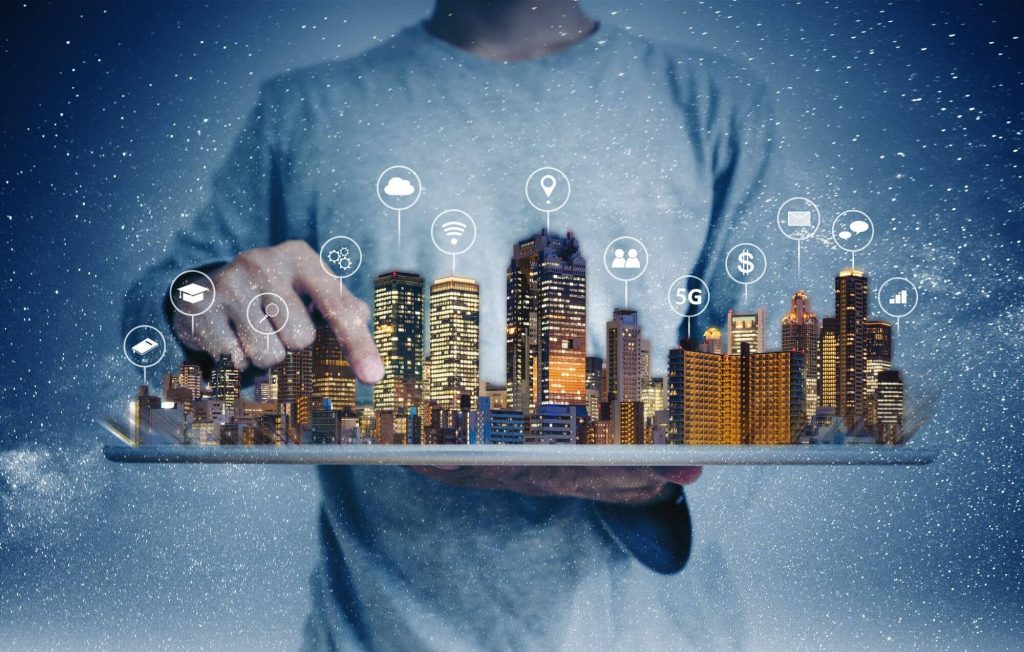 Source: pbctoday.co.uk
The Future of Building Construction depends upon the technology advancement and trends that are shaping the way construction of building used to be over the past decades. Many factors would adversely affect the construction of a building, such as climate changes, resources are scarce and rapidly changing urbanization. 
Construction in today's era is getting advanced in terms of digitalization to improve on the process carried out by them. Construction would be such an industry that contributes largely to any world's economy and is not environment-friendly in primitive times. 
Let us understand what is changing the way construction in coming years will take place. The scenario from the past can be very different as the use of technology and methods in the construction projects today will be based on virtual model representation, material optimization, accuracy and productivity brought by the designers and engineers.  
Also Read: 5 Ways 3D Printing Is Making The Construction Industry More Sustainable
Trends Shaping the Future of Building Construction 
Trends that would be seen applied in the construction project are Building Information Modeling (BIM), Bio-Concrete, Transparent aluminium, Automated technology, 3D printed houses, Smart roads, Smart bricks, Environmental friendly buildings, Drones, Augmented & Virtual Reality, Predictive Analysis, AI & Machine Learning, Wearable devices, Modular Construction and Cloud technology.
BIM
BIM Services is the foundation served to construction projects with the ongoing digital transformation that is rapidly getting adopted by the AEC industry. It provides the clients with a graphical representation of a model that is going to be constructed with physical and functional characteristics that creates information flow on a shared cloud to everyone for easier communication.  
It helps the designers and engineers to design accurately, give faster and timely deliverables, improved collaboration or coordination among all the stakeholders, reduced costs of construction and resolves clash detection with ease. 
BIM is a process which needs to follow certain standards and guidelines to make the projects equivalent to the client's requirement given. 
Bio-Concrete or Self-Healing Concrete
There are millions of pounds spent in maintaining, fixing and restoring the roads, buildings, and bridges every year.  Concrete made buildings and roads gets cracked and needs to get restored, but the transformation in concrete material that is self-healing concrete can add more life to buildings and roads that can aid in time and cost-saving over its construction. 
This concrete gets healed when the water droplet falls into it through a crack and activates the bacteria component while it was mixed, and it eases the crack eventually. Companies here use Microcapsules to develop self-healing agents to the concrete such as minerals, epoxy, etc. that allow self-repair of small cracks that develop over time.     
Transparent Aluminium
Transparent aluminum is a bullet-proof component that is as strong as steel. It appears to look like glass that is weaker and can shatter easily even though it has herculean properties. In the construction industry, it is a new material and is a see-through metal that adds a futuristic feel to the buildings. It is made out of aluminum oxynitride and is fabricated through lasers. 
Automation Technology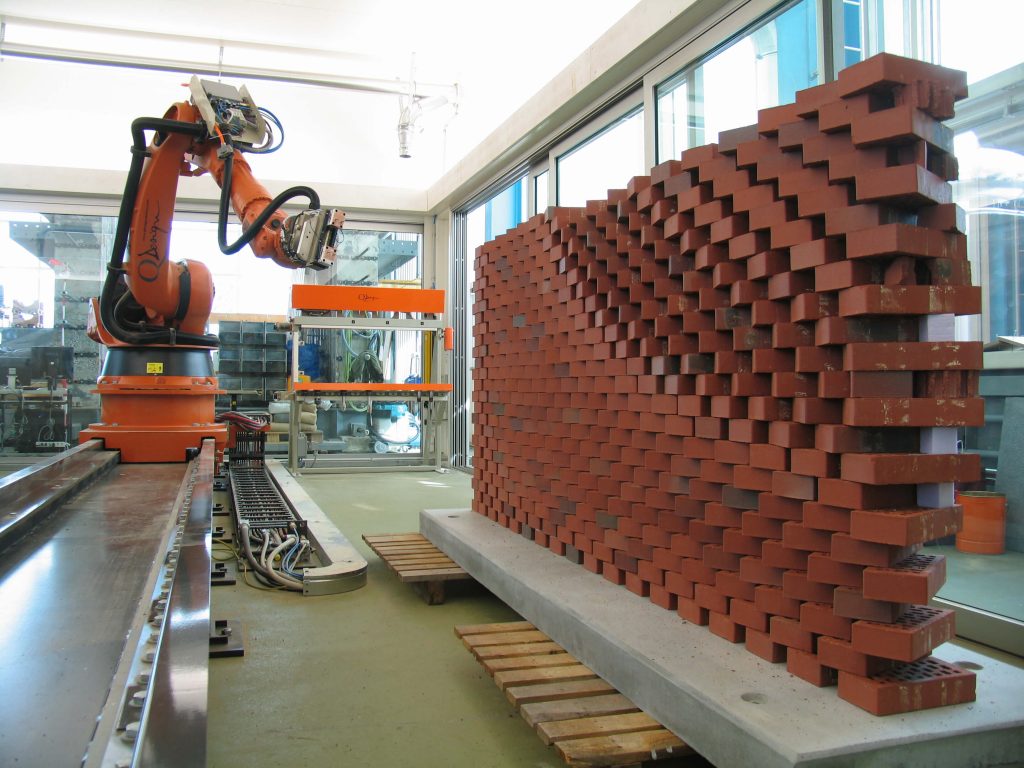 Source: infrastructure-intelligence.com
Robots make the work of humans automated and easier. Construction firms can enhance the use of robots with budget consideration to make any task be automated. The role played by the robots in the coming years in the construction industry will be broad like BIM that will be applied from the pre-planning stage to construction stages. 
Even Internet of Things (IOT) will have automated smart building with sensors attached to core system so track the readings such as temperature, heating or cooling, etc. and also helps in collecting and process the data.
Rovers help to provide job site information, monitors site that is guided by Artificial Intelligence and feeds data to analysis systems. 
3D Printed Houses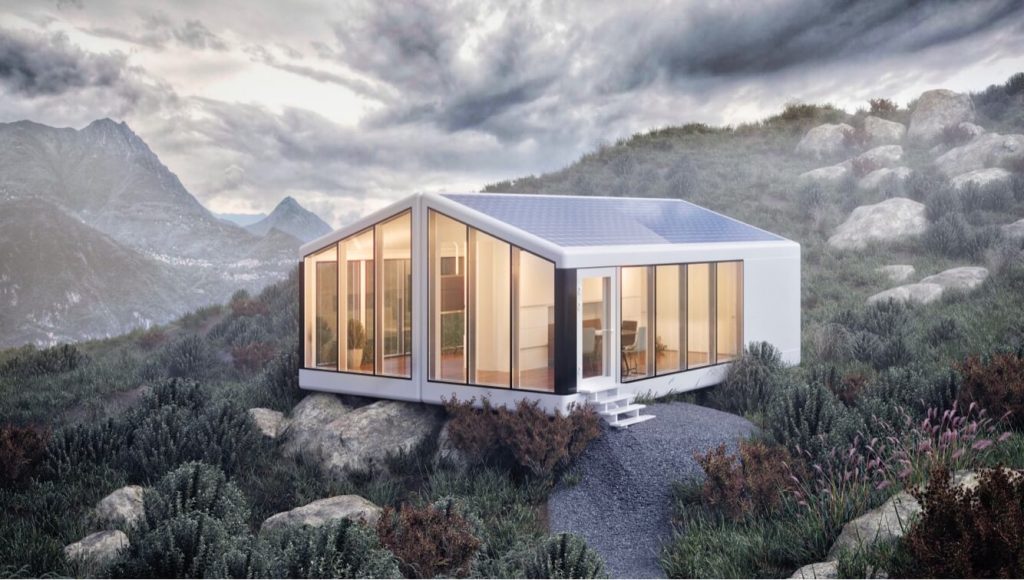 Source: geeetech.com
3D Printed houses are prevailing in the construction industry that can turn out to be the future of construction. It refers to parts being created off-site and installed where the building is being set-up. It can save a lot of time and cost involved in a project. It looks like the same as a small crane but aids in setting layers of concrete mixtures through 3D Printers. It prevents lower costs, improved design with sustainability criteria and new technology with growth.
Environmental Caring Buildings or Green Building Construction 
Constructions of the building have a negative impact on the environment and produce a lot of carbon emissions that are harmful to the occupants residing nearby. Green construction is a desirable investment for construction companies. The teams often use materials used in green building for repurposing. It provides efficiency while mixing concrete to older materials. Solar and wind panels are used to make the construction have a positive impact on the health of the occupants and building. 
Drones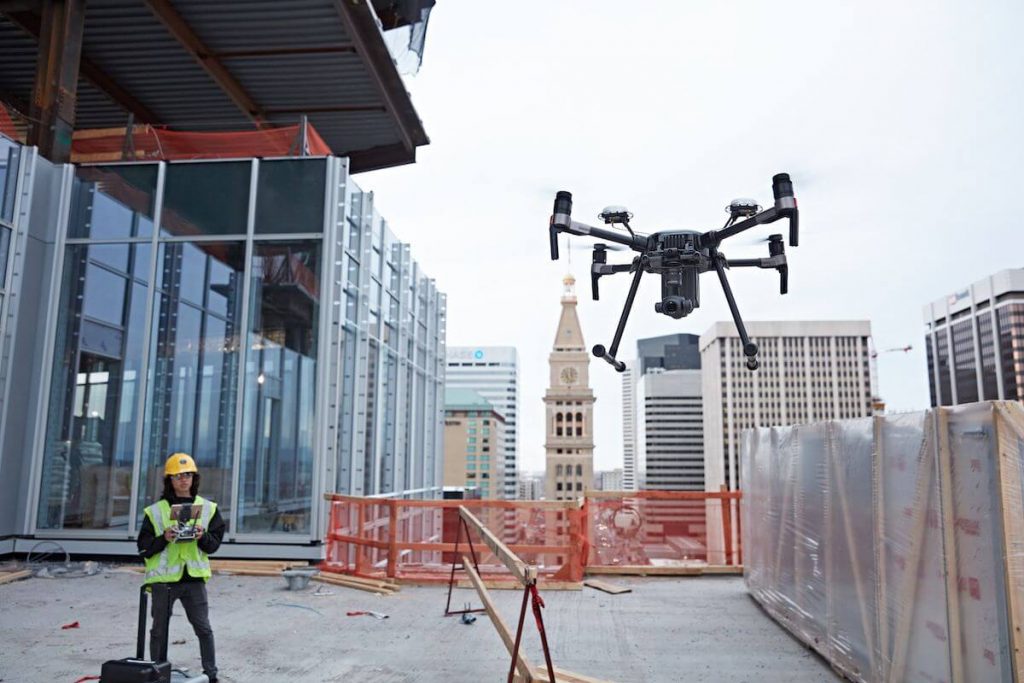 Source: vox-cdn.com
Drones are the faster technology that is changing the operations of projects being carried out in today's era, and it is also known as unmanned aerial vehicles (UAVs). It reduces labor productivity, time in getting accurate surveys and eliminates human errors. 
It helps in inspection at a job site to save time, cost and keep the workers be on track of the activities performed by them and prevent them from any hazardous situations. 
Augmented & Virtual Reality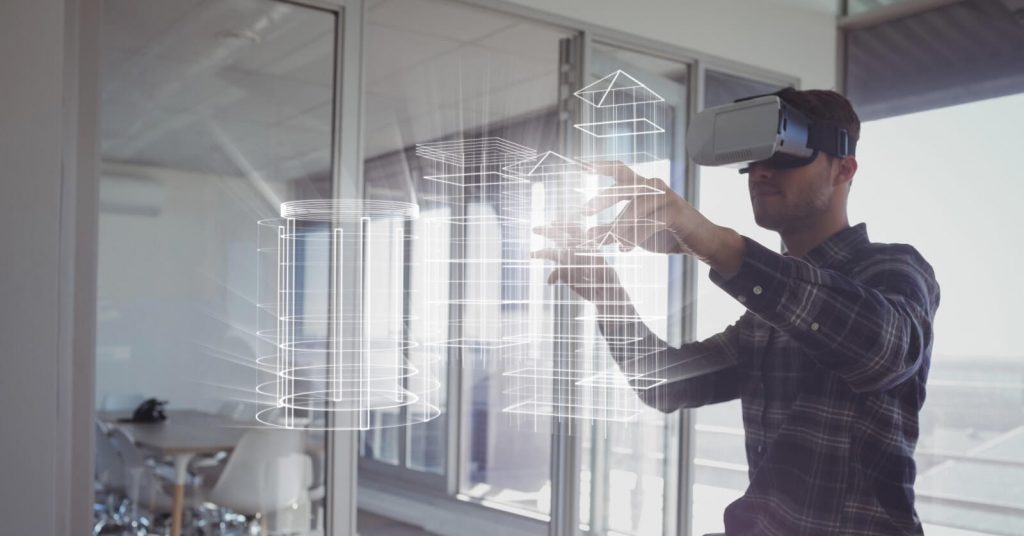 Source: flipboard.com
Virtual and Augmented Reality are the rising technology that is improving the operations of worksite construction. In the world of digital opportunities, these technologies play a vital role in construction that allows a user to experience the phase of construction of a project virtually through gadgets. 
Use of VR tools allows comparing the 3D model to visualize physical assets, overlay of location and capture installation data. It helps in reducing rework, increases the precision of complex installation process and increases safety. It creates a place for collaboration between innovative designers and builders.
 AR imposes a computer-generated image to a user on the real world. It can detect design issues and coordination errors and resolve these issues among the designers, consultants and construction companies.
Predictive Analysis
Predictive analysis in the construction firms is associated with risk management that implies to the entire project levels-suppliers, plans, and the site. It integrates technology such as data mining, modeling, and machine learning to examine the data and predict future decisions. 
Many construction firms are using predictive analysis to solve issues by data estimation, patterns in streamlining the workflow and better decisions. 
AI & Machine Learning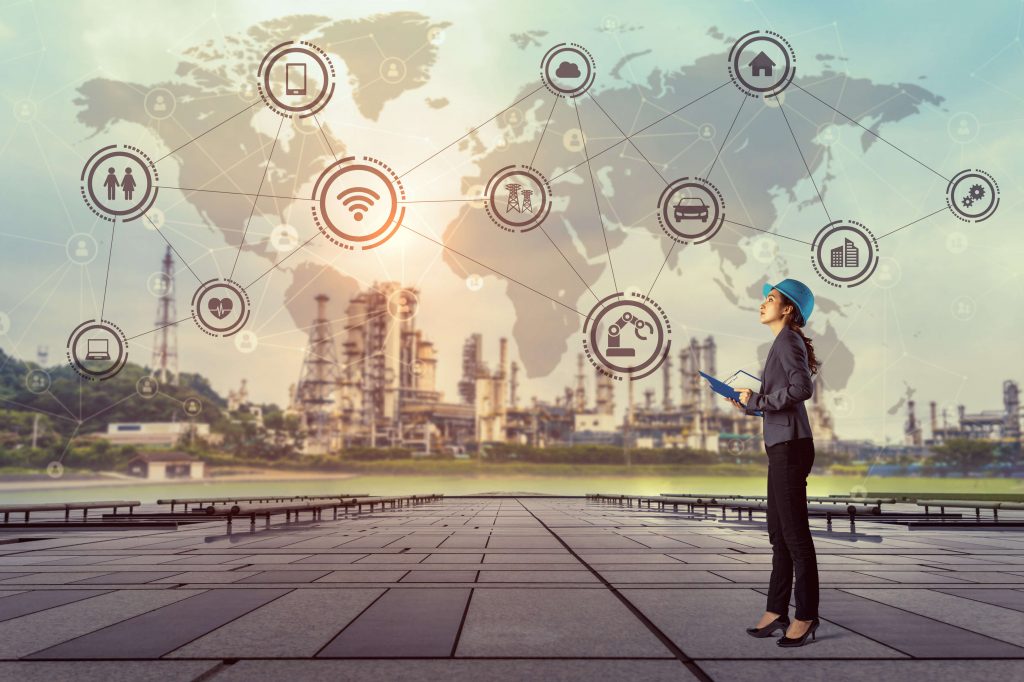 Source: amazonaws.com
To collect and analyze multiple streams of data from a digital workflow, AI and Machine learning is widely used by the construction firms. AI can faster categorize the data than humans that save time to get a clear picture of issues on the job site. 
Machine learning uses visual information from on-site cameras and uses AI to tag the information to prevent it from safety violations. 
What the Futures hold for the Building Construction?
Adoption of BIM Coordination Services in construction projects is helping the companies to use it better by following standards given by the client in a project to make it exactly he said. It improves projects productivity, collaboration, effective method of data sharing and details are accurate.
For all the construction companies, there is a need to invest in digital technologies and think about the use of assets and productivity outcome in projects. The paradigm shift from a manual process to the digital process has brought many benefits to the construction industries such as accuracy, productivity, timely deliverables, saves time and cost. 
Conclusion
The construction industry is rapidly changing and demanding new processes to be adopted by firms and integrate digital technologies in their projects to make it better than manual construction operations were done. 
Going digital, have its pros and cons to which many construction firms have taken advantage of and seeking more productivity and accuracy in doing the construction of a building to grasp the detail of each component and helps in cost estimation of material being used in a project.
The future of building construction is quickly using all the technologies on off-site and on-site construction arena. Becoming human error-free and provide collaboration among stakeholders that turn in increased ROI on the projects.