Commercial Building Design: Emerging Trends To Watch Out For
173 views
Some people think of architecture as a mere profession, others consider it to be a vocation, and some even say it's art. Whatever you want to call it, there's no denying that architecture is a rather important part of our modern society. Like any other aspect of society, architecture changed a lot throughout history. These days, one of the most important and popular forms of architecture is the so-called Commercial Building Design.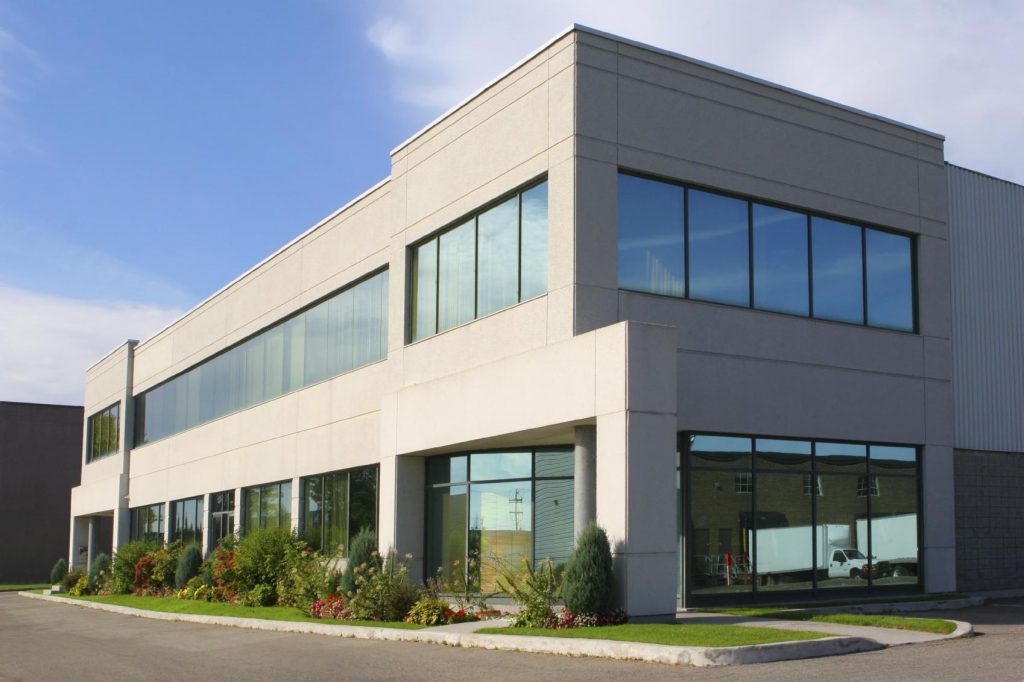 Source: medium.com
This shouldn't come as a surprise to anyone, considering how many businesses and companies require impressive and functional offices and headquarters. Therefore, it doesn't matter if you are an architect or a business owner who wants to Build a Modern Workspace for his employees, you have to know all the current trends. This is why, today, we are going to talk about the 4 emerging trends of commercial building design you simply have to pay attention to.
Also Read: 13 Exclusive Modern Commercial Building Design Ideas 2019
Smart Glass
What is smart glass and why is it so popular in commercial building design? Well, first of all, you probably know that the reason why people love glass buildings and offices with many windows so much is, of course, the amount of natural light this design provides. Employees prefer natural lighting over artificial, but regular glass usually lets through too much light and heat into the building. During hot summer days, people usually can't work due to the glare and heat in the office.
Smart glass, on the other hand, is tinted and glazed, which means it can better control glare, bright light, and heat. Smart glass provides employees with a pleasant natural light while keeping the building cool. This type of glass is also good when it comes to privacy. It lets through natural light, but it prevents curious people from seeing what's going on inside the office.
The building, maintaining and cleaning this type of building can be quite challenging, but companies like Crane Hire from Brisbane rent various types of cranes, decks, and elevators designed for all the above-ground works a building like this requires. If you want to impress your clients and create a pleasant working environment for your employees, you should definitely consider smart glass.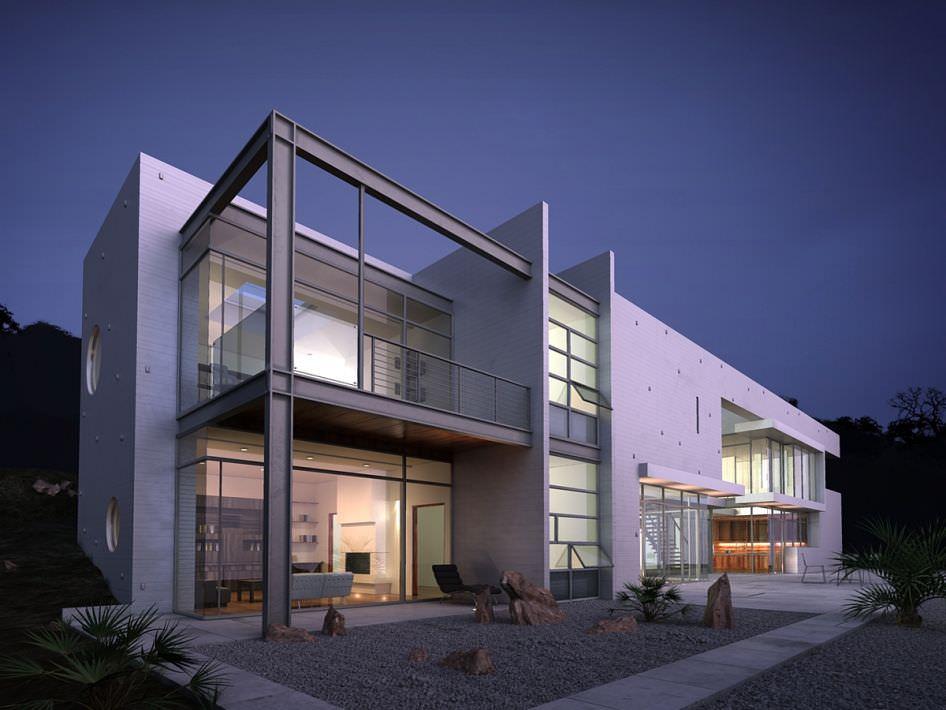 Source: cgtrader.com
The Green Design
Most successful businesses and companies have their own green initiatives. Climate change is the burning issue these days and successful corporations simply don't want to work with companies that are not taking good care of the environment. So, this is why a lot of workspaces these days are using sustainable and recycled materials instead of buying new ones.
They prefer bamboo veneer over wood and they have solar panels on the roof. These Green Offices are designed in a way to reduce the consumption of artificial light, water, and heat. A commercial building with a green design also has to have smart waste management.
Casual And Collaborative Offices
It's safe to say that the time of the cubicles and separate offices is over. These days, people love to work in casual and collaborative workspaces where they can easily communicate with their coworkers. A lot of commercial buildings today have offices with comfortable furniture, lazy bags, and games. The goal is to provide workers with a chance to take their mind off work every once in a while and enjoy their time in the office.
This casual working environment is good for productivity and morale because it allows a modern worker to feel relaxed during their working hours. Men and women who work in these offices are eager to go to work every day and they are rather productive. Business owners are aware of this, which is why this type of workspace is so popular today.
Using VR In Commercial Building Design
Virtual reality is definitely one of the most popular trends in the tech industry these days, especially in the gaming world. However, a lot of architects are also using it when designing buildings. This allows clients to walk through their future office and experience it first hand before it's even built. This is a good thing because they can spot the flaws in the design and point them out during the planning phase, which allows the architect to make adjustments on time.
These four trends are changing the game, so if you plan on designing a commercial building or working inside of one, you should definitely keep them in mind.