Things To Know Before Getting Chairs For Your Office
71 views
Apart from a good employee base, good chairs are also very important in an office because no one wants to all day long standing or sitting on an uncomfortable seat. Office Chair seems to be idle for any office but there are some specifications that you need to care about. 
Whether you have a professional corporate office or a sweet home office but some chairs would suit your office space. There are different types of office chairs that good for specific office spaces so you need to make a wise decision while choosing one. If you are not so sure about chairs then here are some of the different kinds of office chair that you can check out:
Long Chair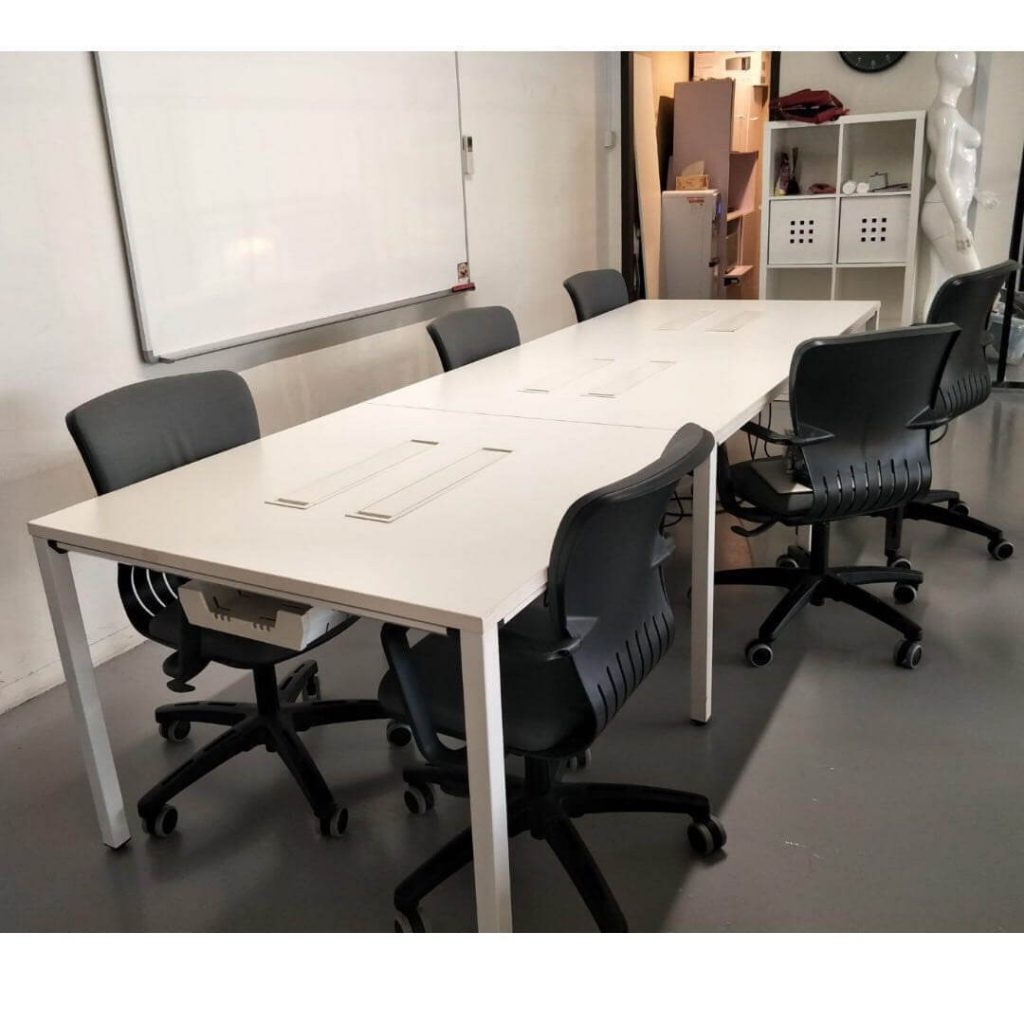 Source: karousell.com
This kind of chairs is commonly known as a stringer and this kind of chairs are one of the best affordable options that you can find. You can use them singly or you can add a row of these chairs as they come with fixtures so you can join them to form a long seat. 
They do come in different designs so you can always choose the one that would go with the interior of your office. The variety of colors available in this kind of chair would give you a wide option and you can always keep them color-contrasted. They are best for the common space of the office or waiting rooms.
Also Read: 15+ Ergonomic Office Chair Designs for Working Environment
Designer Chairs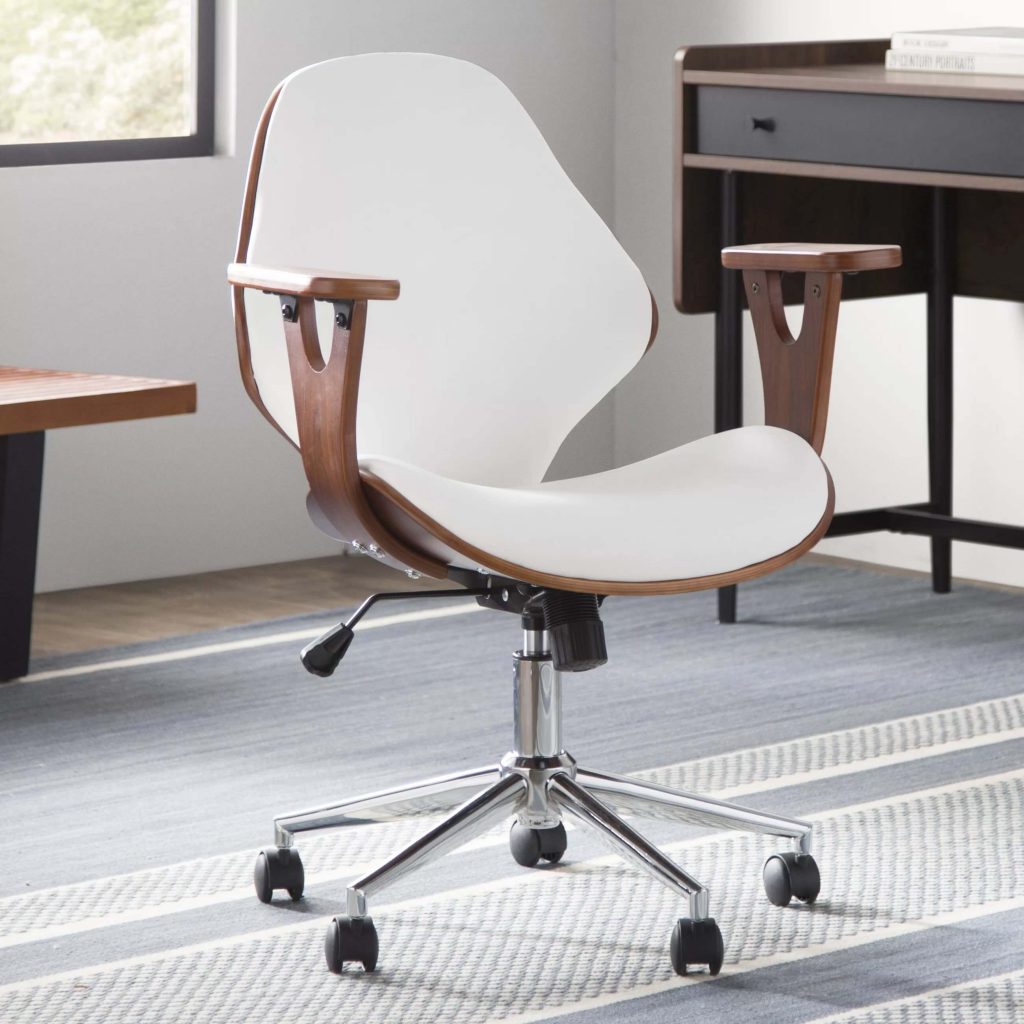 Source: wfcdn.com
A designer chair would make your employees feel special and such chairs would make your office look beautiful at the same time. As you already know that these are designer chairs so they do come with several versatile designs that you make your feel luxurious. 
They do come with several sizes that you can get customized according to your office needs. You can get different designs for your employees as well as for you and everything would look good. They, however, come with an expensive price tag but that is worth the while.
Executive Chair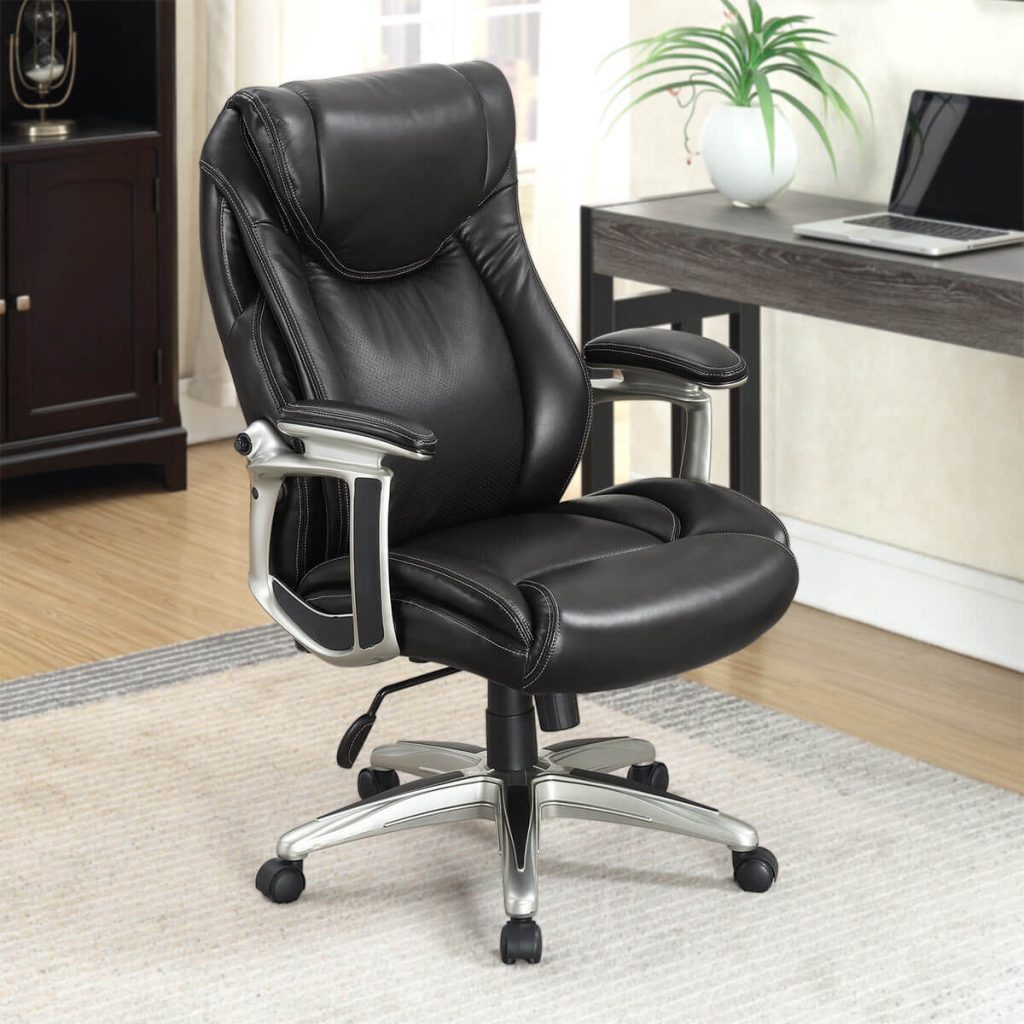 Source: costco.co.uk
These are the versatile version of a desk chair and just like a Desk Chair look super cool and perfect for any office. They do come in several different designs and shapes as well as sizes so you can always get your hands on the best one. You would get a lot of color options here so you can always choose accordingly. 
They do come with height adjustment so no matter what is the height of your table, you can always get your chair adjusted for comfort. They have comfortable seats that are so soft that you can sit for hours and work throughout the time. These are best for reception space of the office or private cabin offices as these chairs are quite bulky in size so they do need a little more space.
Office Chair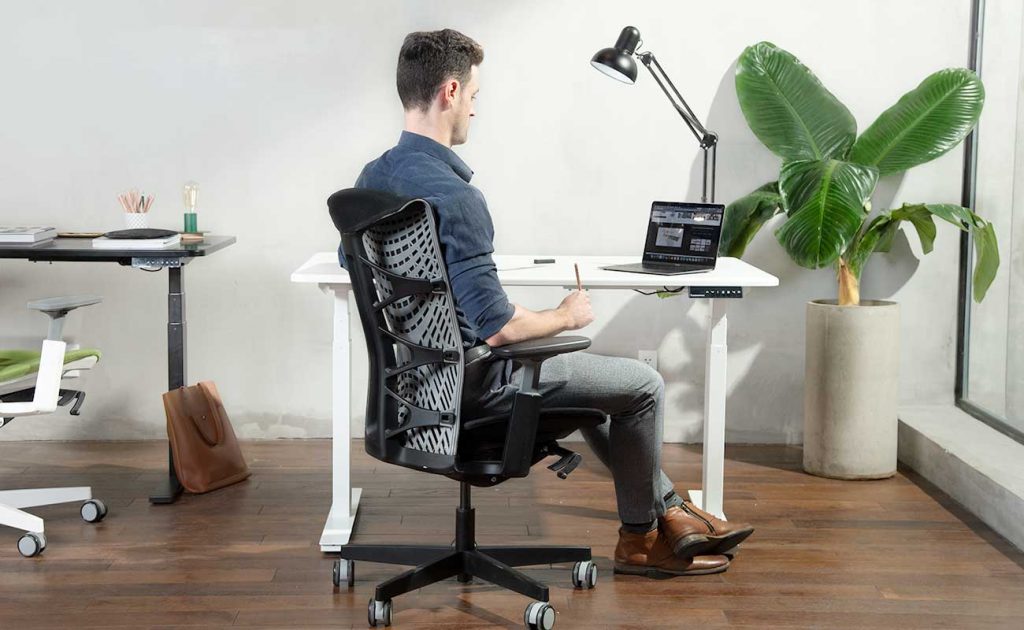 Source: thegadgetflow.com
These are the best option for any office that you can check out and they are the basic chairs that are available almost everywhere. They are cost-effective so you would not have to spend a bomb amount on this chair. These chairs are comfortable so one can seat in these chairs for hours for respective work. They come with height adjustment so no matter what is your height you can adjust it to a comfortable height.
They are compact size so you can place them even if your office is short in space. They do come in several designs so you can choose the one you like. This chair is good for corporate office where employees work in groups.
Here is a brief overview of the Rocking Chair Design for your home.
These were some of the best Office Chair options that you can check out and you can check out more at Architecturesideas.