Yard Safety for Kids: How to Make Your Backyard Safe for Your Children
91 views
Introduction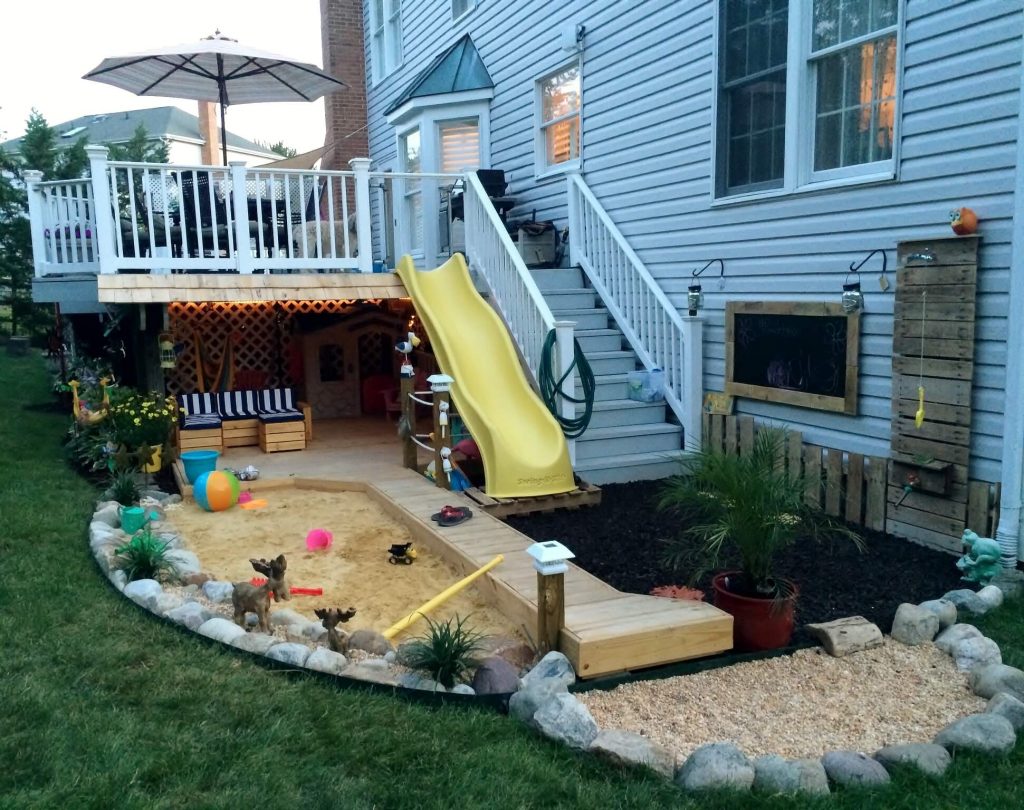 Source: Pinterest
Making a backyard beautiful is mostly the main priority of homeowners. But with children around, the safety of the yard must be equally important. During summer, yards are the perfect place where children can play, exercise, and bond with the family. However, when not taking the necessary precautions, backyards can be potentially dangerous as well.
To make your yard perfectly safe for your children to play, here are some tips on Yard Safety for Kids to follow:
Implement Safety Rules
Before summer comes and your kids start playing, let them assist you in implementing safety rules when playing outdoors. Write the rules in big fonts so they can read them easily. Post them somewhere everyone can see. When your kids' friends come over, make sure that they read and understand your outdoor rules. Here are some safety rules you might want to add:
Place your backpacks, bicycles, and other personal belongings away from the play area to prevent accidents, such as trips and falls.

Stay away from places that are off-limits, such as the garage and any other area where you cannot see them.

Use play equipment and toys properly, like no walking up the slides and standing on the swings.

Always wear closed shoes and avoid wearing loose clothes, necklaces, watches, and other items that might get caught in play equipment.
Also Read: How To Transform Your Backyard Into The Ultimate Entertainment Space
Inspect Your Yard for Potential Hazards
Before you allow the kids to play in the yard, carefully inspect the place for potential hazards. Clean up the place and pick all items that could cause accidents, such as ladders, fertilizers, hoses, etc. Always keep these things in a safe place where children cannot access them.
Moreover, check your yard for natural dangers, such as tree limbs, holes, and thorns. A common natural hazard that homeowners tend to overlook are tree stumps. If you know your yard well, then it might not cause any accidents, However, for people who are not familiar with your place, they might not notice a tree stump and cause them to trip or fall. 
This is why walk-behind stump grinders are so useful. With this garden equipment, you can get rid of accident-prone tree stumps effectively. Aside from causing accidents, tree stumps are also breeding grounds for pathogens and insects. Getting rid of them will contribute to the proper health and growth of your plants.
Look After Your Kids at All Times
Children, particularly the younger ones, cannot always recognize possible dangers. This is the main reason why you need to look after them while they're playing in your yard. If an accident does happen, you can immediately attend to the affected child and prevent any further accidents. Moreover, by always checking on them, you can ensure that they can relax and remain hydrated.
Put Up a Fence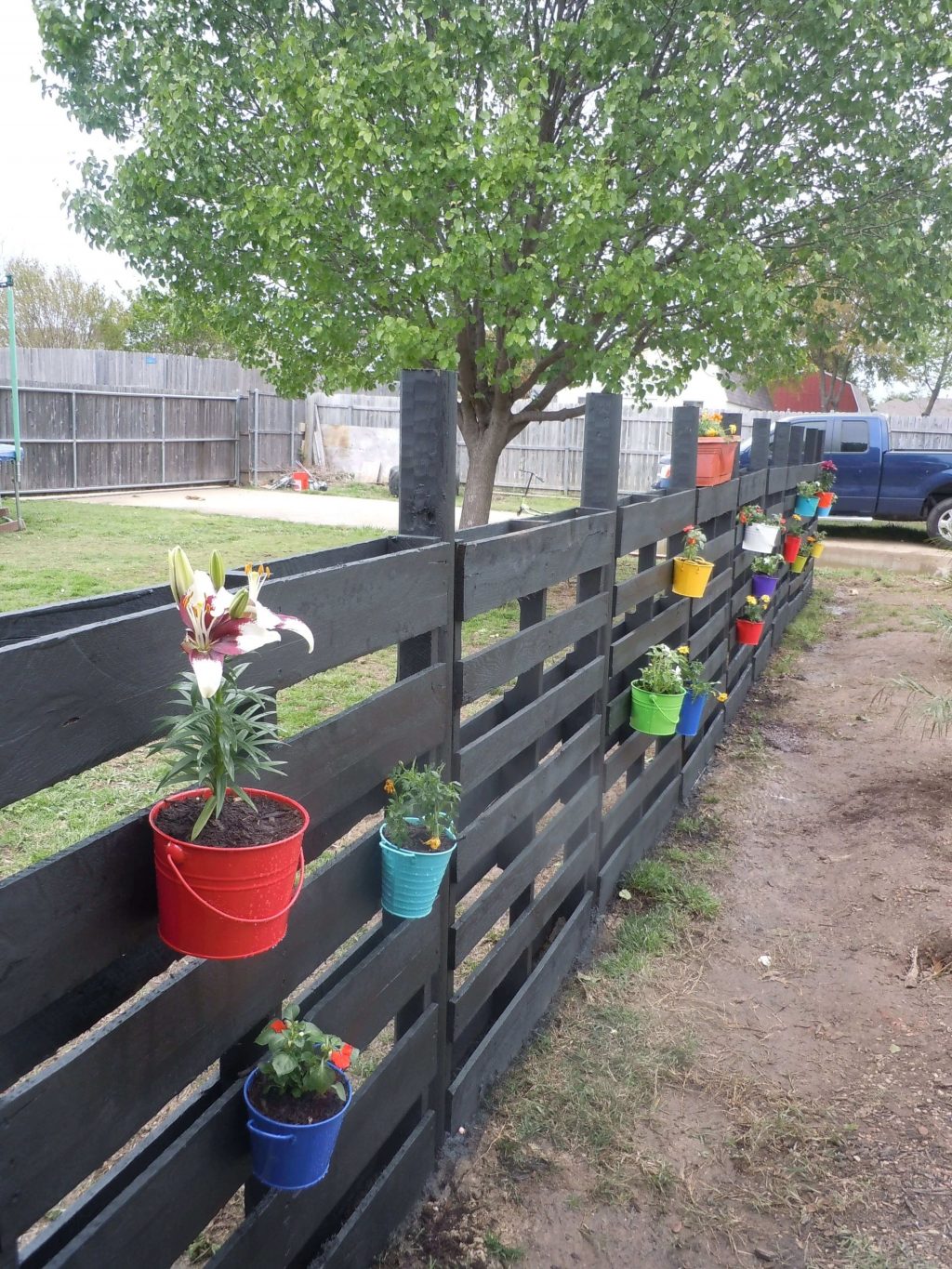 Source: Pinterest
Putting up a fence with a secured lock will ensure that your children and pets remain inside your yard. If it's difficult to install a fence, be clear with the children and set boundaries where they can play. This is another reason why you need to supervise them to guarantee their safety.
Remove Dangerous Plants and Flowers
Many plants and flowers have a sweet smell but when ingested, can be really harmful. Check your yard and if you have these, better to remove them. Also, maintaining your yard will make it safer for children to play. This could involve a lot of work, especially when your yard is big. 
To make it easier for you, it's good to invest in outdoor power equipment. Some examples include a wood chipper, powered pole saws, and chainsaws. These will make the work a lot easier and more effective.
Enhance the Security Within the Pool Area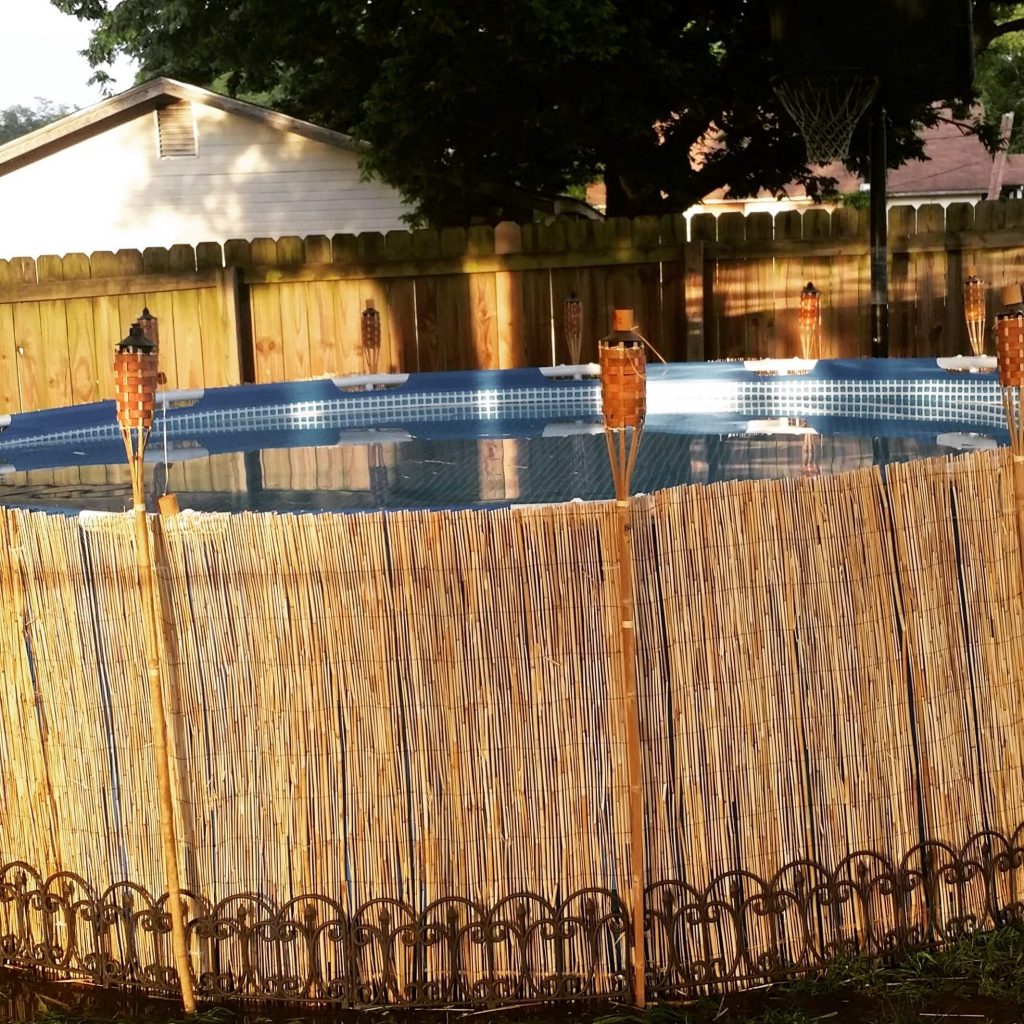 Source: Pinterest
Pools are indeed fun, but they can be potentially dangerous as well. Drowning is one of the leading causes of deaths for children, and most of these incidents happen in residential pools. Even when you're around, always secure and lock the doors and windows leading to your pool.
You can also install a sensor as an added precaution. There are many precautions you can do to secure your pool area but never overlook adult supervision. This is the safest way to keep children from the pool area.
Use Extra Precautions When Grilling
Grilling is a favorite past time for many families. It is indeed fun when bonding with your favorite people, but it can be dangerous when there are kids around. Before you start grilling, make sure that it's far enough from the play area. Also, establish boundaries so that kids won't be anywhere near your grill. Lastly, don't leave your grill unsupervised. Make sure that propane, matches, and lighters are nowhere in reach of the children.
Inspect Play Structures Regularly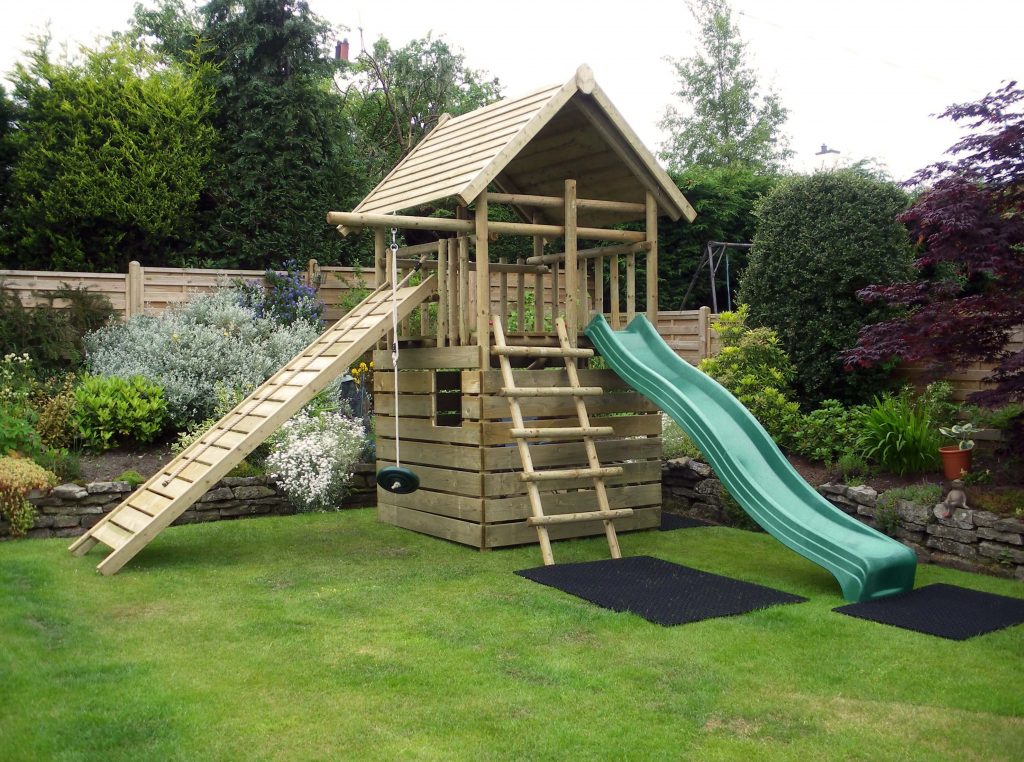 Source: Pinterest
Play equipment, such as swings, slides, and monkey bars are a great way for children to use their motor skills. These also enhance their imagination and creative play. It's essential that you check these structures regularly to ensure they are safe for children to use. When checking the swings, don't forget to check damaged floorboards, protruding bolts, rotting wood, and loose steps.
Stay Away From Trampolines
Trampolines are known to be really fun that can entertain kids for a long time, but they can also be risky. Many emergency injuries are related to trampoline accidents. It's better if you choose safer play equipment where children can enjoy. If you do choose to have a trampoline, remember that most accidents happen when there are many people using the trampoline. It's best that you avoid this and let the children use the trampoline one at a time.