The World Islands is Another Landmark of Dubai
185 views
The World or The Worlds Islands is a new feat by Nakheel. This Nakheel venture attempts at realizing most creative investment dreams. 300 freehold private islands comprise The World Islands. These islands together resemble continents. Nakheel provides its prices on request. The World Islands is off the coast of Dubai. The World Islands means two notions particularly, i.e., eventual exclusivity and privacy. Opportunity takes a new form in The World Islands.  
Nakheel translates the vision of Dubai by dint of its innovative projects. Nakheel outshines all peer development concerns in Dubai. Nakheel represents the passion and creativity of Dubai. Nakheel projects redefine investment, holiday, and home.
Islands comprising The World Islands are man-made. Nakheel shapes those into 7 continents on earth. Nakheel put these 300 islands into four categories. Community islands, private homes, dream resorts, and estate homes are those four categories. 
250,000 square feet or 23,226 square meters is the minimum area of an island here. The maximum size is 900,000 square feet or 83,613 square meters. Water between islands varies from 50 to 100 feet. The sea wall or breakwater resembles an oval. Its length is 5.4 miles or 9 kilometers. Its width is 3.6 miles or 6 kilometers. Only Marine or air transport is feasible in The World Islands.  
Also Read: Reasons To Buy Property In Dubai Right Now
This Nakheel projects, i.e., The World Islands, located at a distance of 4 kilometers from the shore of Jumeirah. It is adjacent to Palm Jumeirah. Port Rashid and Burj Al Arab flank it. Only selected developers can buy these. For example, Richard Branson bought the Great Britain island in the World Islands. Nakheel sets $7,000,000 the minimum offer price for one island. $ 180,000,000 is the maximum price. 
Nakheel provided opportunities and qualities here are unparalleled. The peace of mind of Islands' residents is one fine example. The cornerstone of The World Islands creation comprises privacy and exclusivity. The infrastructure is thoughtfully planned and executed. The infrastructure aims at providing safety and convenience to three categories of people. These are investors, visitors, and residents. The World Islands infrastructure promotes relaxation amongst residents. One doesn't regret leaving the mainland. 
The Private Homes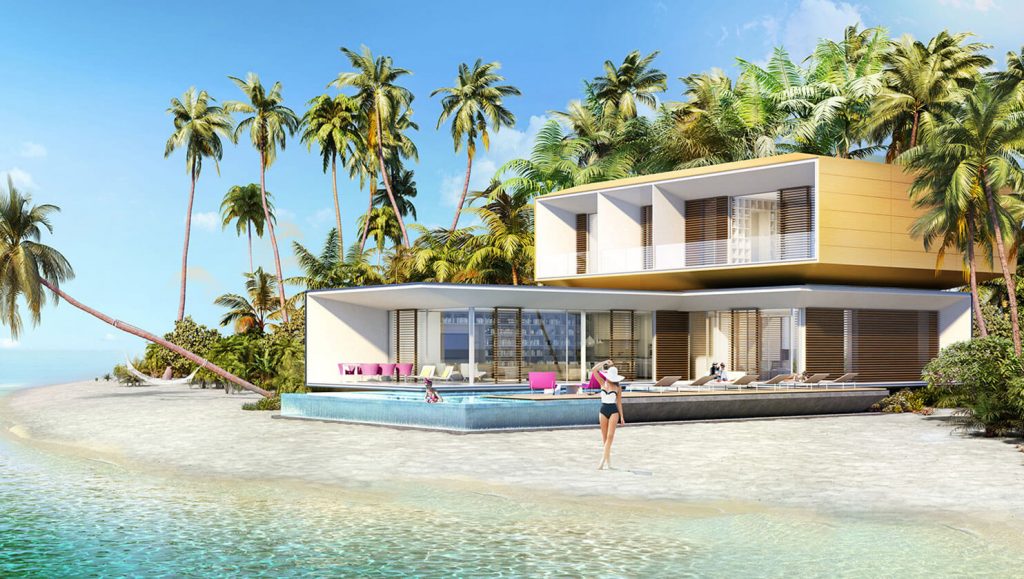 Source: bitcoin-realestate.com
You and your family have title to assets here in The World Islands. The soothing sound of Arabian Gulf adds to the comfort of daytime naps. A private island in the Worlds Islands means another thing. Life assumes a different approach. You can design a single home. You can design a sprawling compound too. You can let Tropical foliage surround you. Japanese garden too can rub off their serenity on you. The World is a platform allowing you to engineer your every desire.
Estate Homes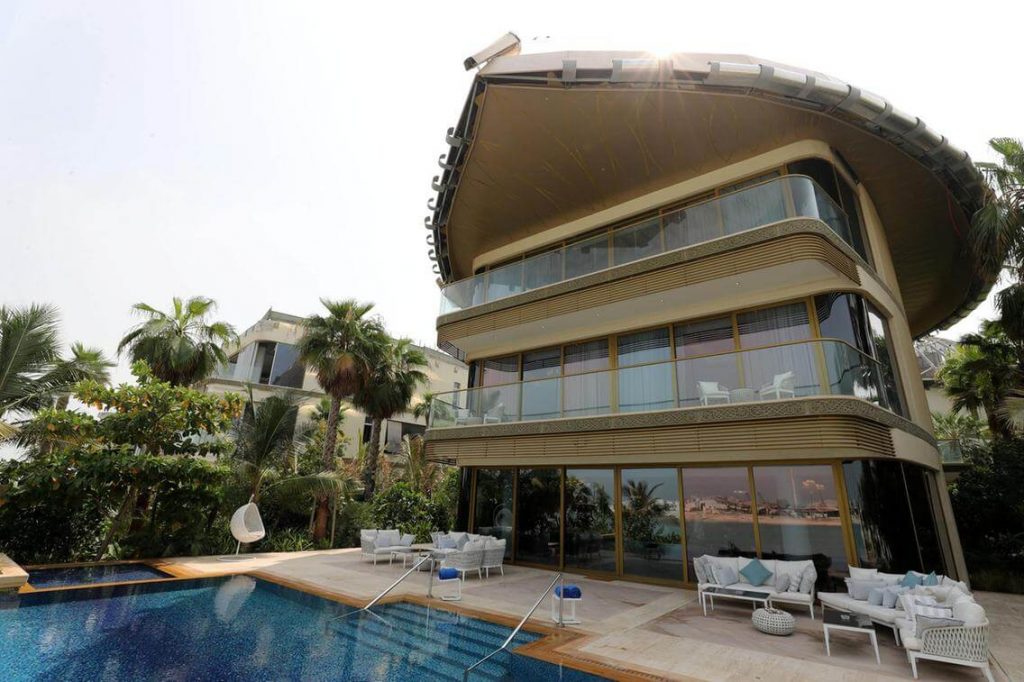 Source: thenational.ae
The World Islands facilitates developing estate homes on an island. Weekenders or year-round residents will pay off the effort in money. You can choose either distinctive or mixed architecture. The unprecedented location gives returns, whatever is your plan. 
Community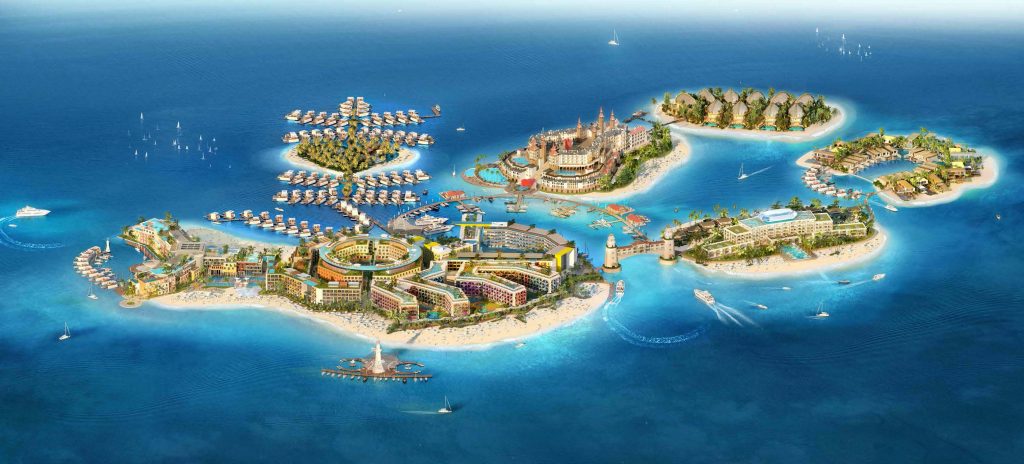 Source: greenhouse.ae
An island here can promote togetherness by allowing neighbors. Purpose-developed island(s) can become a refreshing retreat. It serves refreshing of couples. Elegant compartments here promote reconnection and recharging in them. Absence of strangers empowers these island shower relaxation on occupants. 
Dream Resorts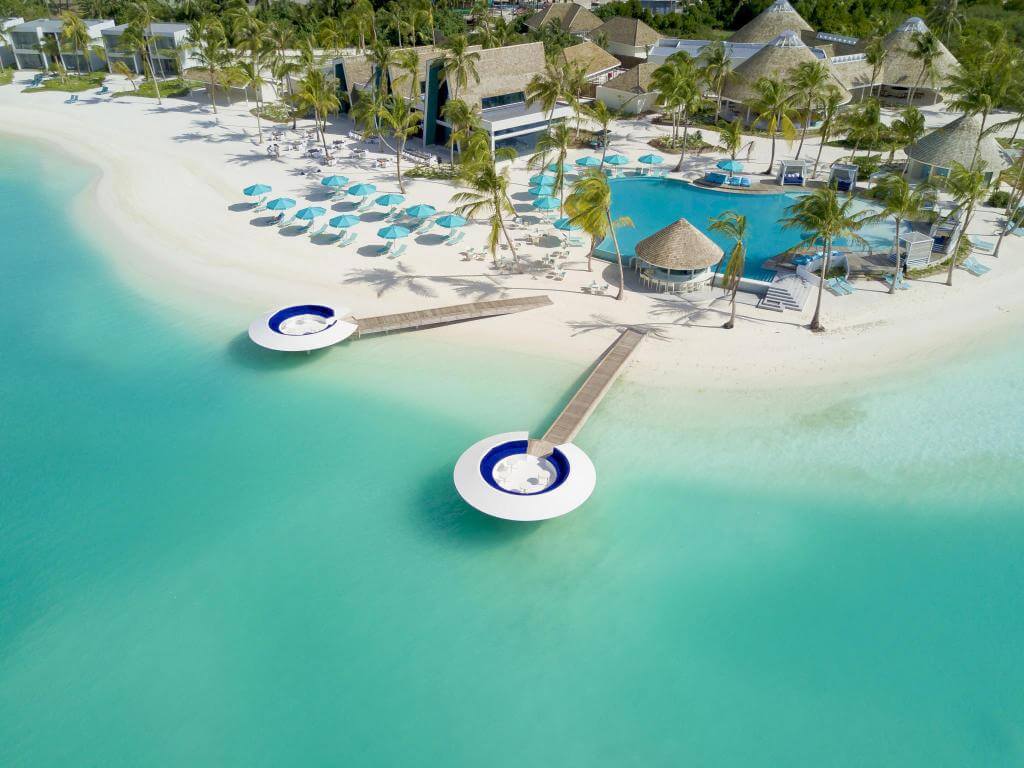 Source: ceoworld.biz
Ultimate resort experience grows perfect at The Worlds Islands. Relaxing can overflow here. Thrilling can be blend in. The World Islands resort experience can assume exotic trappings. Time spent here can blend the Reminiscing element in the time spent here. 
 Further Information 
The World Islands serves a promising invitation to investors. They can dream bigger than what they used to imagine. Nakheel inquires about the investing concerns and intentions before allowing them purchasing. Purposes are obvious. Nakheel wants to balance private investment and commercial developments. Nakheel will let cherry-picked investor(s) avail this creative and limited chance.