Key Considerations When Installing Bathroom Cabinets
56 views
Bathroom Cabinet Placement
You'll want to primarily consider where the vanity unit or bathroom cabinet is being placed. There are various different types of furniture pieces that need to go into this room, and considering your existing layout, you may struggle if you don't plan ahead with placement. Be sure to position the cabinet so that it won't block movement around the room. When installing bathroom cabinets, you should think about the space surrounding it – can the drawers/doors be opened comfortably? Is it completely accessible? Make sure you don't incorrectly place the cabinet and have to work to reposition it again later…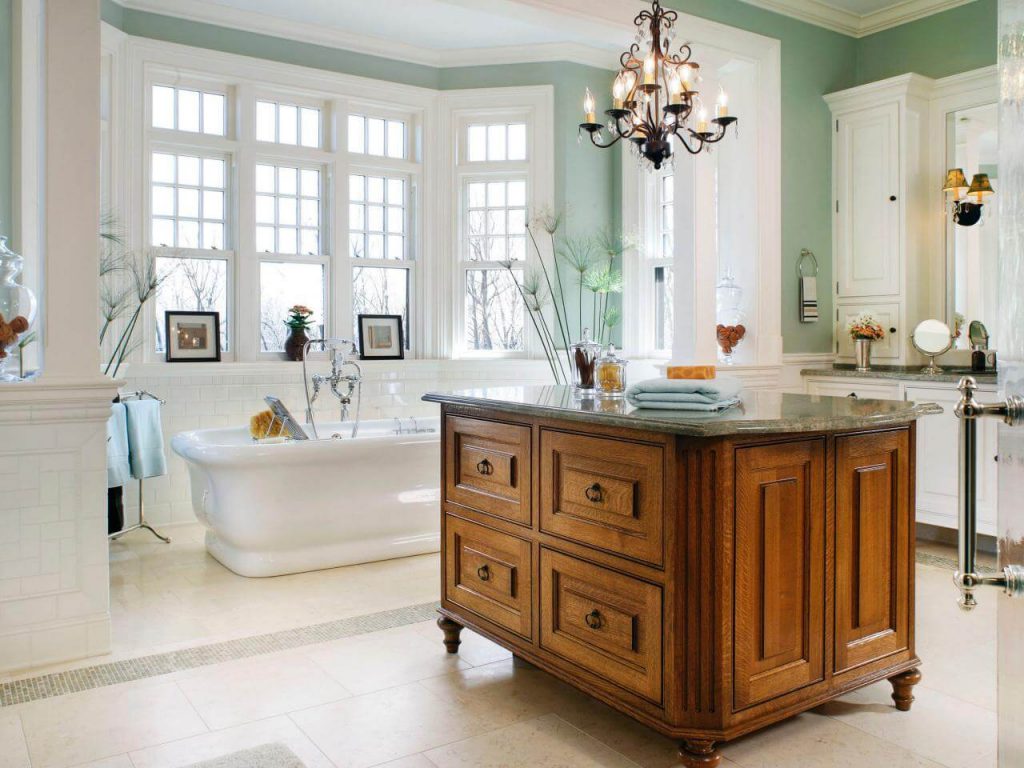 Source: sndimg.com
Storage Space Available
A key element of deciding on which bathroom vanity cabinet to install is how much storage space it provides and how much you require. For larger families, you may want to consider an oversized bathroom cabinet. If this is applicable to you and you're installing a larger vanity, be sure to take precise measurements prior to buying to ensure that it can definitely fit into the space that you want to position it. Building a bathroom cabinet can take some time, so it's best to ensure everything is set up prior to starting as it should be. 
Also Read: 3 Ways to Upgrade Your Bathroom on a Budget
The Height And Width Of The Cabinet
It seems like common sense, right? So many people fail to consider fully a cabinet's height or width and this can lead to issues that could have been avoided. When installing a bathroom cabinet, you absolutely need to consider its width and height, taking precise measurements before bringing it into the room. With a tall bathroom cabinet, you can risk damaging doorway structures if the piece of furniture can't be moved around comfortably. Also, make sure that all areas of the cabinet can be accessed, at height this can pose as a struggle for some!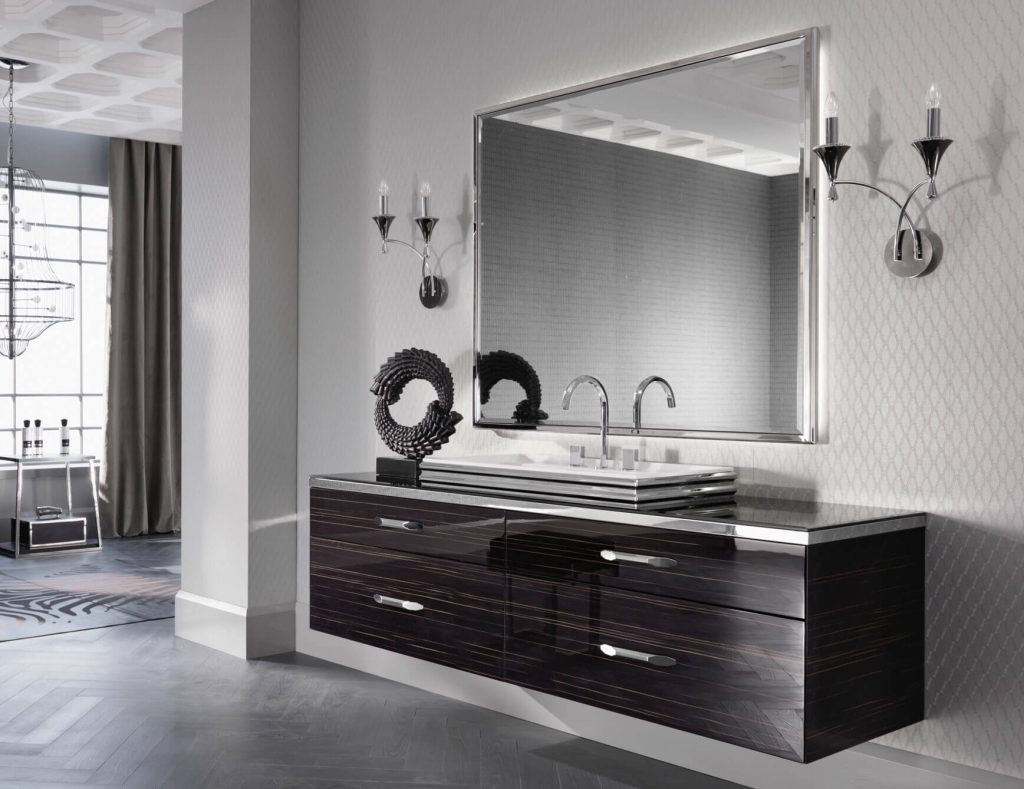 Source: nellavetrina.com
The width of a bathroom vanity matters too. Don't try and squeeze a bathroom cabinet that is too big for a room into space. You'll likely end up obstructing walkways and may not be able to access all areas of the vanity itself, properly. 
Always consider how any new furniture impacts current layouts to keep the room as practical as it can be! 
The Design And Material Of The Cabinet
While there are lots of choices when it comes to beautiful bathroom cabinets, you'll want to consider practicality too. Bathrooms naturally get humid and therefore it's a safe choice to opt for a high-quality cabinet made of durable material. You may also need to consider the tools required to assemble the bathroom cabinet if you go for a sturdier design.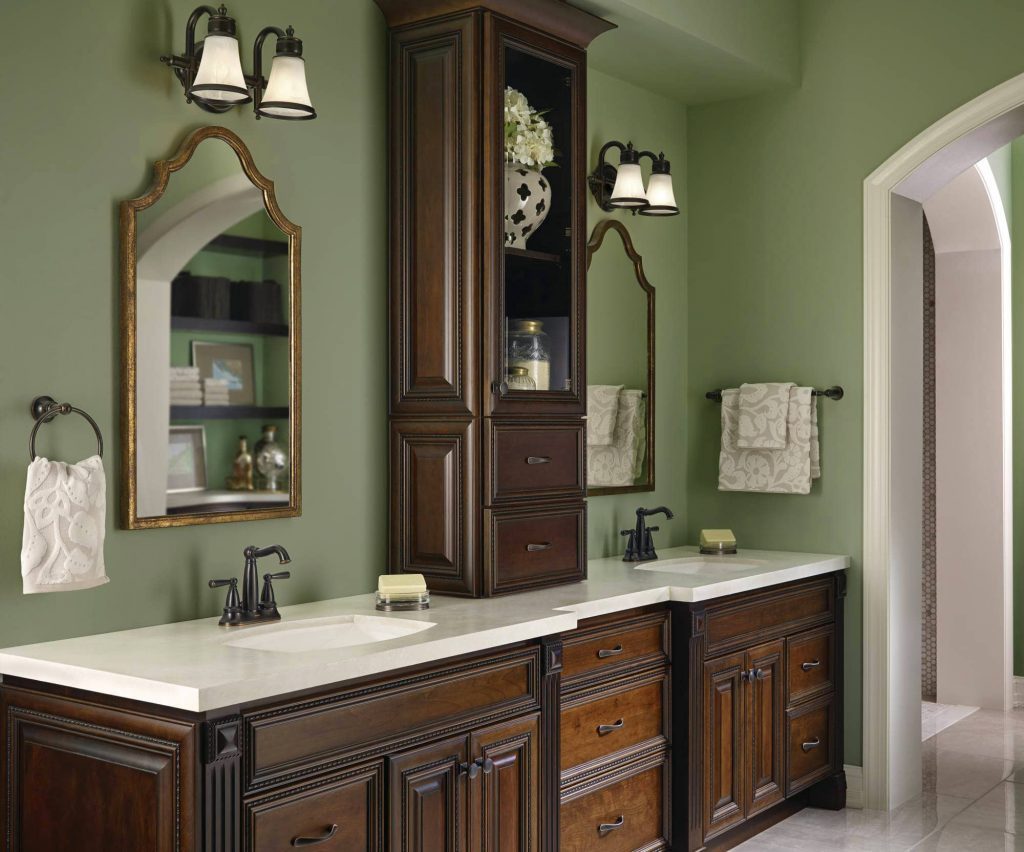 Source: angieslist.com
Pricing, Always Consider Budget!
If you're replacing bathroom cabinets or thinking of carrying out the task, you likely have a budget in mind. Even with a budget, there are fortunately lots of great options such as the beautiful range found at BellaBathrooms. Take the time to really shop around if your funds are set and see what options are out there. You don't need to go all out when replacing this element of your bathroom and can still find a stunning bathroom cabinet at a reasonable price. 
Compare prices across websites for a clear idea of what to expect when selecting a new bathroom vanity design and eliminate any unnecessary expenditures where possible.