The Top Practical and Creative Ways to Use Annoying Space Under Your Stairs
It can be difficult to know what to do with excess space in the home. If we're lucky, we might have a spare room (or two if we're very lucky!) that we don't quite know what to do with. However, for the vast majority of us, it might just be a section of a room or a bit of storage space we're not sure how to use. One of the more universally recognized space-wasting nooks is that small area underneath your stairs. It's not too small to do something with it, but it's also not big enough to use it as conventional space. So WHAT can we do with this area of space?
A Hideaway for Your Washing Machine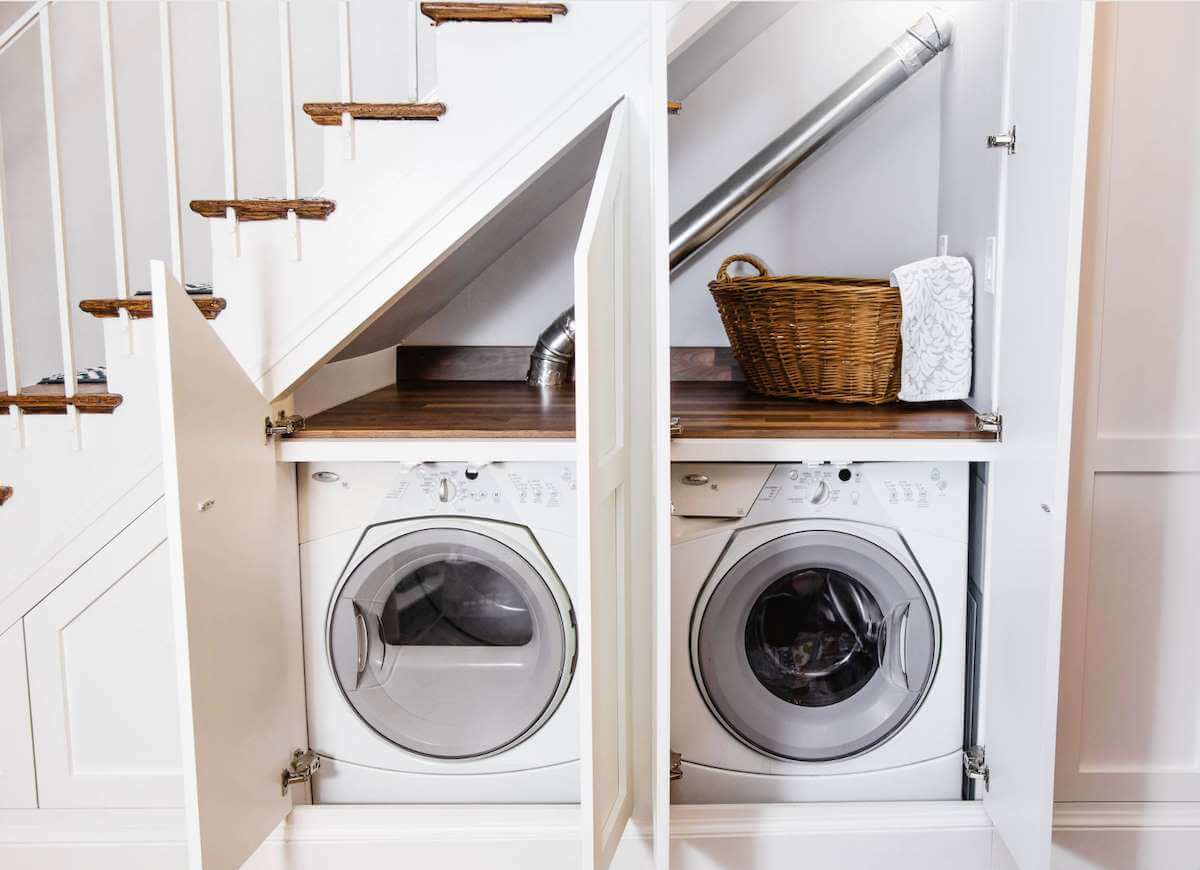 Source: akamaized.net
It's no secret that as necessary as they might be, washing machines aren't particularly aesthetic, are they? The vast majority of the time, unless we have a spare cupboard somewhere, these bulky white necessities reside in our kitchens – but imagine the amount of extra space and kitchen storage we could have if we didn't have to put them there? Well if the underneath of your stairs has the appropriate parameters, why not use this space to store your washing machine? Of course, you'll probably want to invest in putting a fitted door onto the exterior in order to hide it away, but it's a far more space-efficient way of storing your washing machine, isn't it?
A Quirky Reading Nook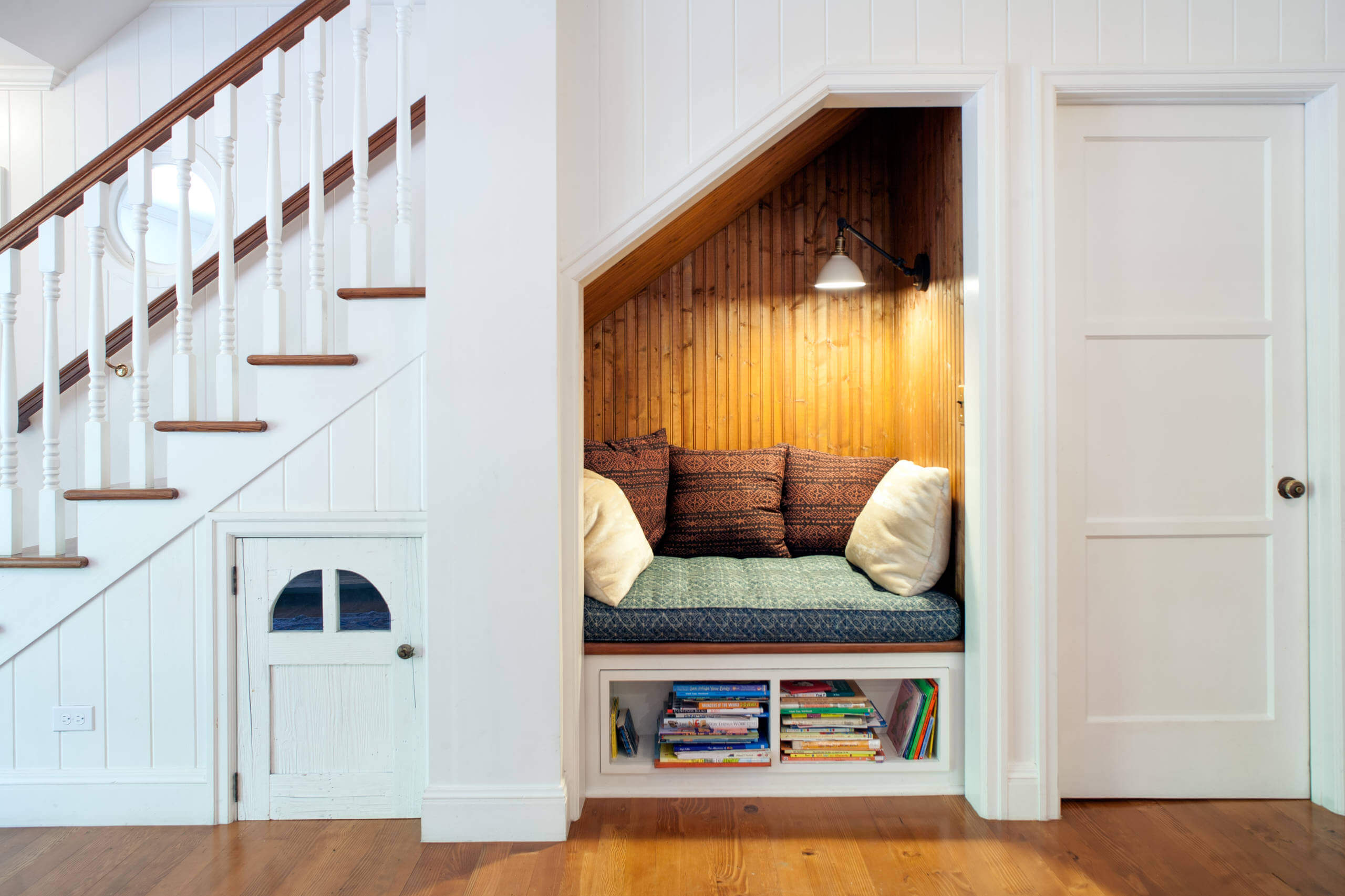 Source: i.imgur.com
If you've ever spent a little bit of time scrolling through the online nifty ideas catalog that is Pinterest, chances are you've looked at pictures of cozy reading nooks, and fantasized about the day you'll have space to build one in your home. Well… if you have space under the stairs, did you know that you do in fact have the perfect amount of room for one? In fact, it couldn't be better. All you really need is a bench and some shelving. On the benches, make sure you pad them out with cushions and throws in order to make it as cozy as possible, and the shelves lined along the walls can act as a sort of mini-library. Line the shelves with fairy lights, and possibly install one small reading light and voila, you have the cozy reading nook of dreams. One of the best things about this small but mighty transformation is that it's inexpensive but completely effective.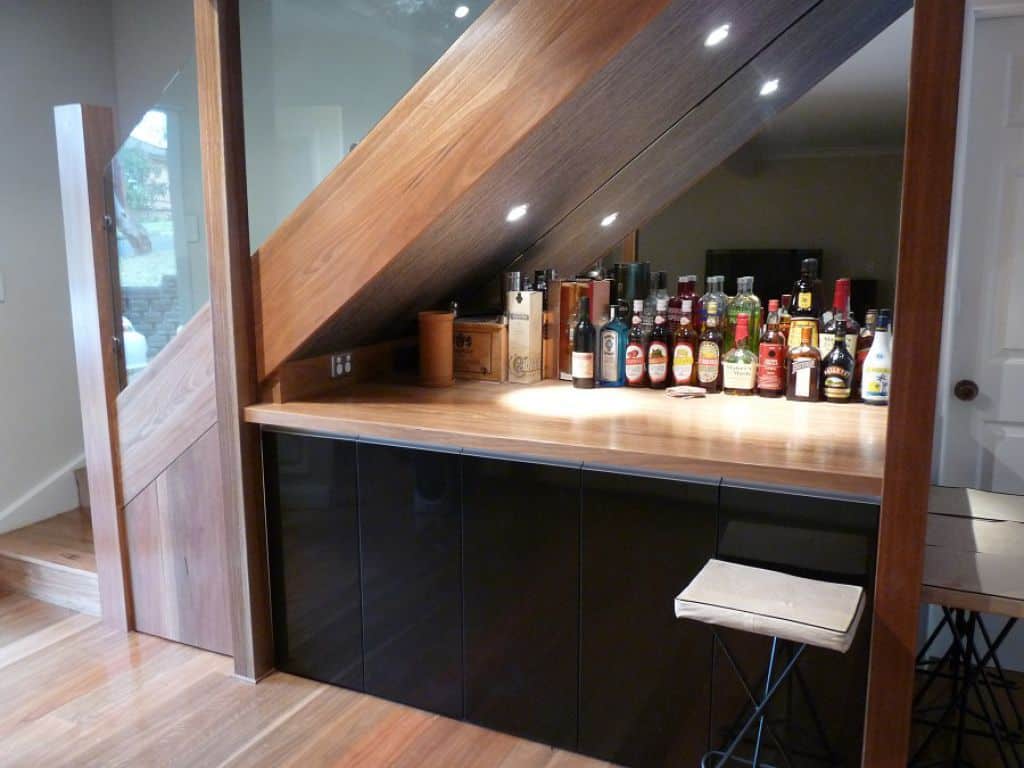 Source: wearefound.com
PLUS it looks a lot more expensive than it would have actually been to install. Imagine you were selling your home to a quick-sale company such as Ready Steady Sell, who will value the property for free. Now, if you were to try this service, chances are with a unique feature like this, they'd be likely to value your property higher than they would if you didn't have it. It's pretty cool to know that such an easy home improvement can actually add value to your home as a whole, simply because it looks expensive.
Also Read:-Under Stairs Cupboard Ideas for Making Small Spaces of Your House Look Amazing
A Compact Coat Cupboard
Unfortunately, not all of us can afford the luxury of a walk-in wardrobe, so why not make a compact coat cupboard in the space beneath your stairs? Not only is it extremely easily accessible, as it's likely to be closer to your door than any other sort of coat storage you might have, but it's the perfect place to store away those chunky winter coats when you don't need them. You could even think about doing a section underneath the coats specifically for shoes, dog leads, and other outdoor accessories that you need access to. It not only looks tidier, but it'll make your life easier too. 
Make a Doggy Den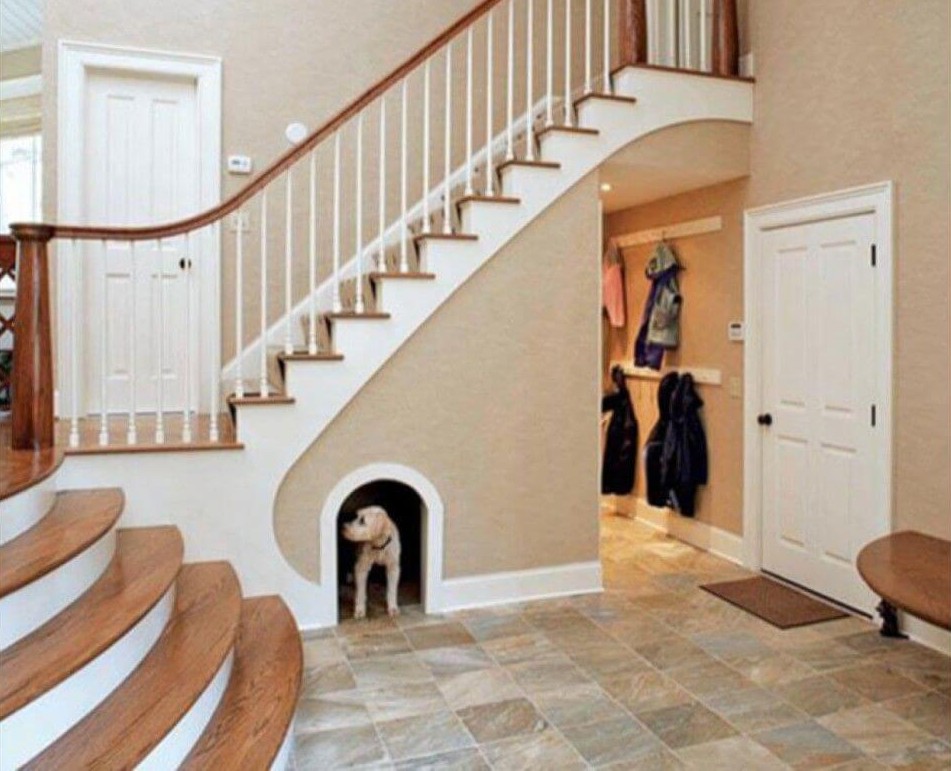 Source: i.pinimg.com
Finally, and certainly not the least fun, is the doggy den! Or really the place you could store any accessories for any pet, and give them a little area to themselves. Say we are doing the space up specifically for a dog. Instead of the conventional dog bed in the corner of a room, why not fashion the underneath of your stairs into one big dog bed/play area? This is the ideal place to store their toys, and you could put some hooks on the wall to hang their leads onto too. As dogs get older, like us, they start to need their own space more, and this is the perfect way to give them just that whilst simultaneously keeping an eye on them. Although they might get older – they don't get less mischievous!