Know How to Cut The Cost of Your Bathroom Renovation
Anyone renovating a bathroom needs to keep this dual-purpose role firmly in mind, which means blending practical attributes with as many luxury features as possible.
Also, any projects that involve this universally important, communal living space must keep in mind that it is often the smallest room in the house.
This is not always the case, however, as some homeowners lavish large sums on sumptuous and spacious bathrooms, with such items as free-standing bathtubs, walls of crystal clear mirrors, multi-media equipment, and superb variable lighting fixtures.
If your pockets aren't deep, you can still have fun with a creative interior design and home improvement project though. So, how is it possible to cut the cost of your bathroom renovation, to tick all the right boxes on a small budget?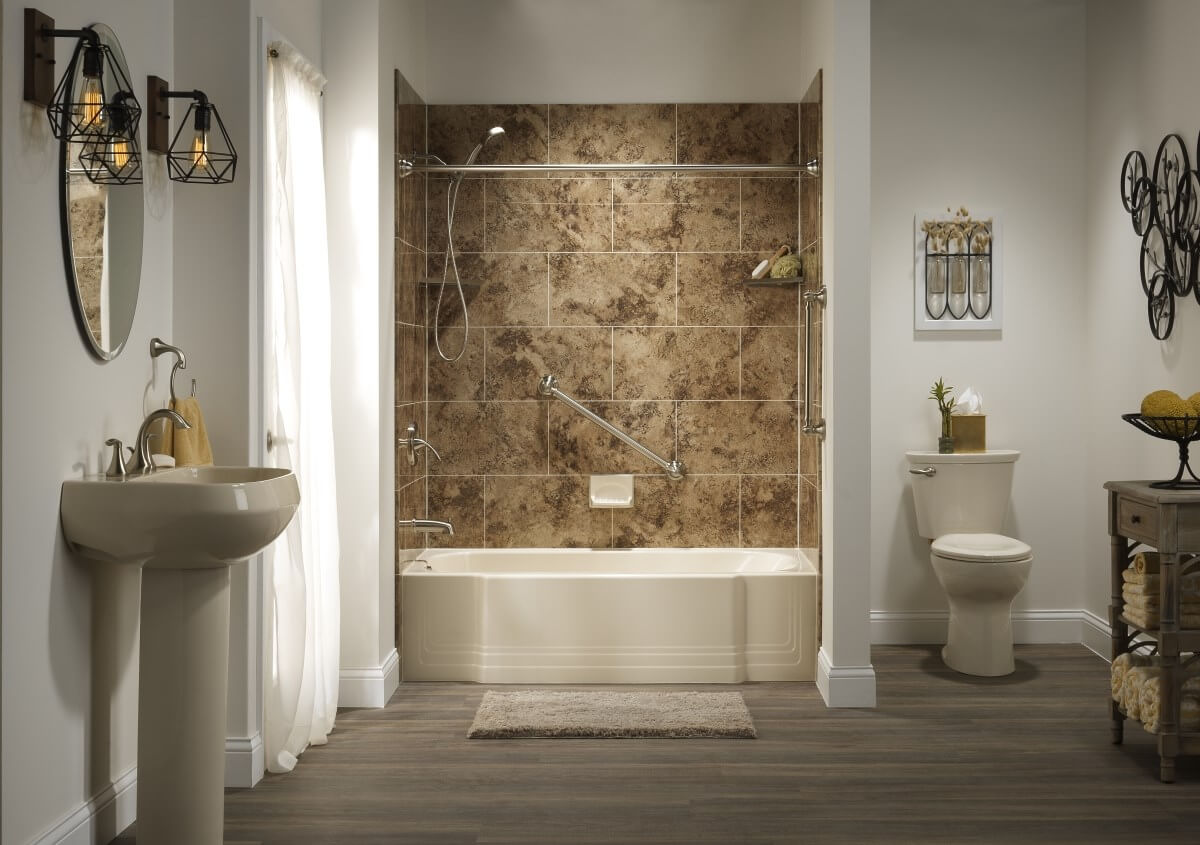 Source: windows.net
Make a Plan and a Realistic Wish List
The first step is to 'set your stall out' properly. This includes jotting down notes about your lifestyle and preferences, so you can match those to what is achievable and affordable. Of course, sketching out the dimensions of the room and the limitations of its structural features also help the research phase.
Being this organized pays off if you have a clear limit on your spending. It avoids impulse buys that blow your budget or starting renovation tasks that you regret further down the line.
Getting expert advice can be helpful when planning out the project, including how to make good use of existing plumbing features and how to set feasible goals. For example, that wet room shower may seem a great idea, but plumbing it can cost a fortune, and it might dominate the space, leaving little room for other bathroom activities.
You could refresh and update your bathroom without making costly structural changes, and by keeping to the existing 'footprint' of major fixtures and fittings.
Source Suppliers and Contractors with Care
Once you have a clear idea of your bathroom renovation plan and cost limits, you can start to find the right services and stores for the project.
The leg work involved in shopping around online and in stores can bring you a good return on investment. You can find the best deals on such things as plumbing, tiling, fixtures, and fittings such as beautiful but affordable mirrors.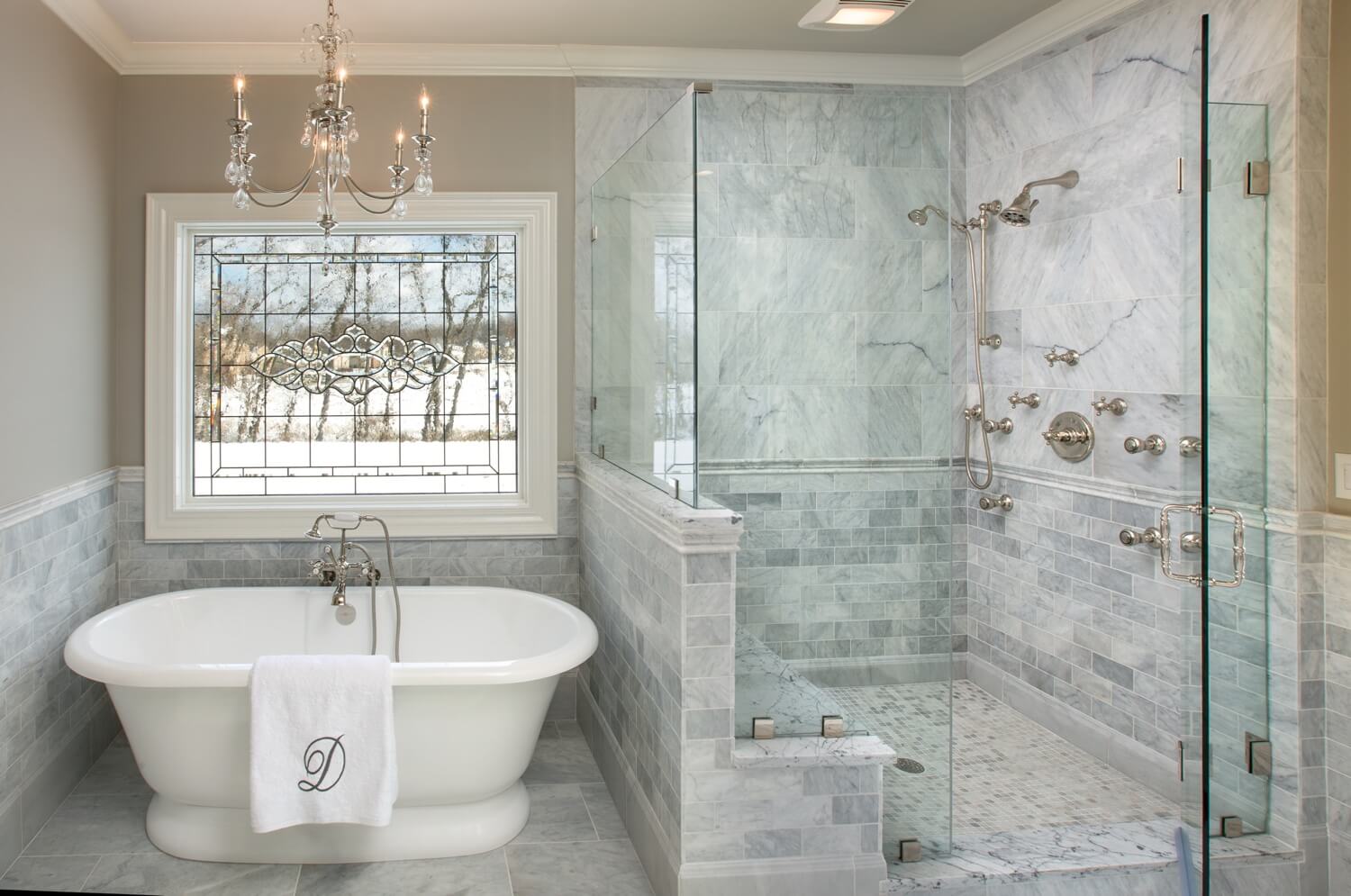 Source: dreambathsremodeling.com
Balance Cost v Necessity in Bathroom Renovations
One of the most important ways you can renovate a bathroom for a low cost is to be careful and specific in the materials, fixtures, and fittings you use.
Modern design and manufacturing methods mean it is possible to purchase expensive-looking items that are actually cheaper than the real thing, such as laminated floor options that have all the aesthetics of wooden floors or stone tiles!
Also, some low-cost bathroom accessories are highly functional and can look lovely, even though they are not a big brand (high price ticket) item. Make sure lower-cost products are still durable and reliable.
To create a new bathroom on a budget, think long term. For example, putting fuel efficiency and water use high on your list cuts your household bills going forward so that a luxurious sunken bath might need to be replaced with an economically sensible shower and small tub!
Or, you could use mirrors to trick the eye into seeing more space, rather than knocking down walls.
Also Read: 3 Bathroom Renovation Features That Need the Service of a Professional
Reflecting Your New Interior Design
Talking of mirrors, they could be one of your most essential choices when renovating a bathroom at a low cost.
For one thing, their presence in bathrooms is pretty essential for various ablutions. However, they can also lift the space brilliantly, making smaller bathrooms look bigger and brighter!
Picking the right mirrors for a bathroom and placing them strategically could also make your bathroom décor match your dream theme. For example, ornate and classical mirrors could embellish a traditional bathroom while adding minimalistic and modern mirrors could create a contemporary vibe.
Using mirrors to add to your bathroom theme is far cheaper than many more wide-sweeping options!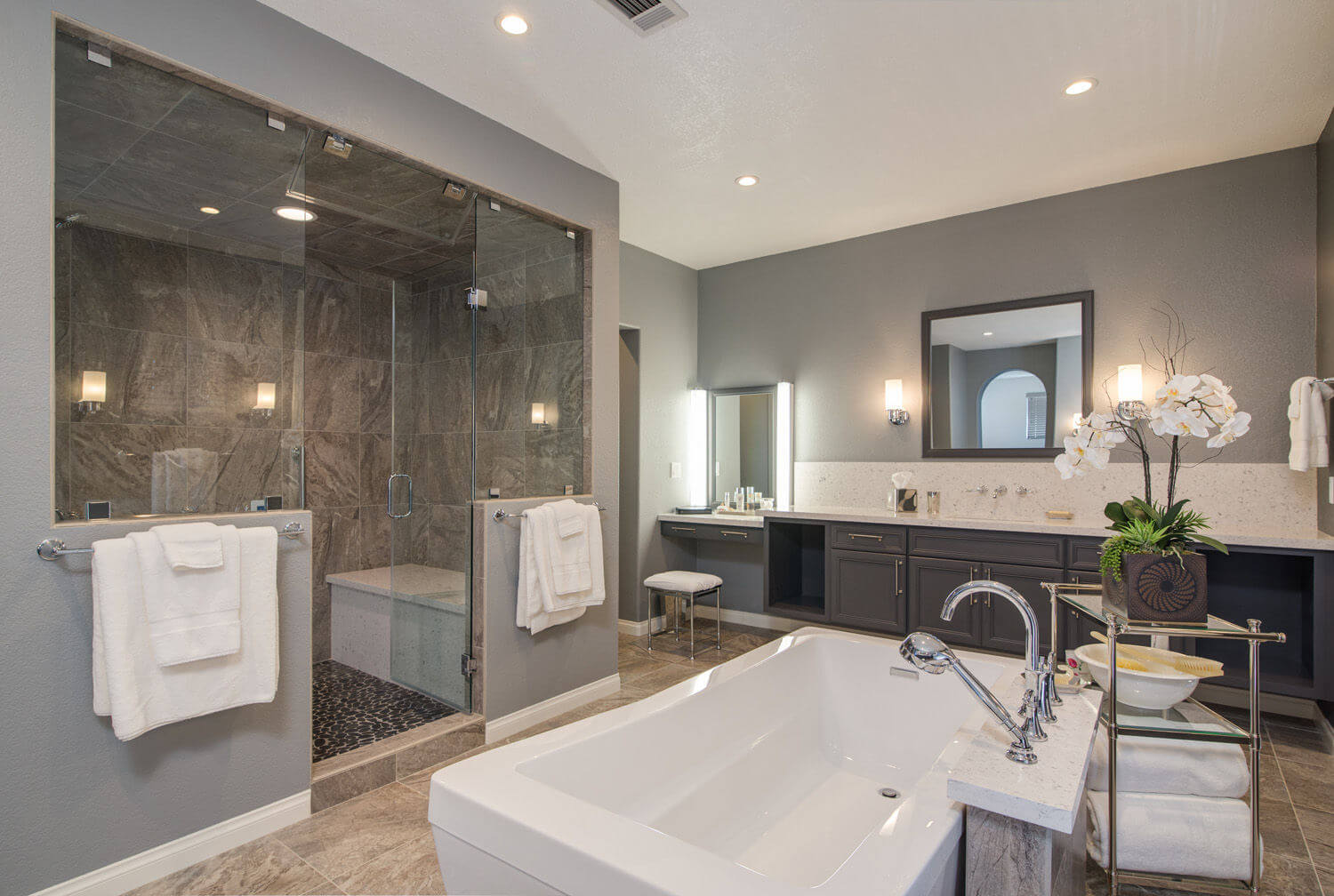 Source: vistaremodeling.com
Brief Suppliers and Tradespeople Carefully
This may sound like common sense but failing to carefully brief suppliers and tradespeople are often where budgets overrun, and hidden extras appear.
Shopping around for contractors and bathroom items with a business-like approach is essential. For example, make sure you are comparing prices on a 'like-for-like basis'. If the cheapest quote leaves the project half-finished, you could face too high a price to finish off the finer details, or a shoddy cheap bathroom accessory may need to be replaced quickly.
Where tradespeople are concerned, exchanging bathroom renovation plans and quotes in writing is vital. This should include all the details, including timescales.
Having a written contract makes the whole project clearer for everyone and provides transparency and accountability.
Beautiful Bathing, Beauty and Breathing Space
Renovating a bathroom on a small budget largely hinges on the amount of time you put into the planning and shopping phases! Not least, as this enables you to hunt down the best solutions and prices for fixtures, fittings, and accessories that add up to a bathroom to linger in! Get more ideas from Modern Mirror Design.