Introducing the Largest Cricket Ground in the World: Sardar Patel Stadium
Everyone knows that cricket in India is considered to be a religion that's why you'll find most of the cricket lovers in this country!! One amazing thing that will keep you excited is the fact that the 2023 Cricket World Cup will be hosted by India. To uplift the excitement level, the world's biggest cricket ground has been built known as Sardar Vallabhbhai Patel Stadium or Motera Stadium situated in Ahmedabad, Gujarat. 
Let's know more about this world biggest cricket stadium:
Sardar Patel Stadium: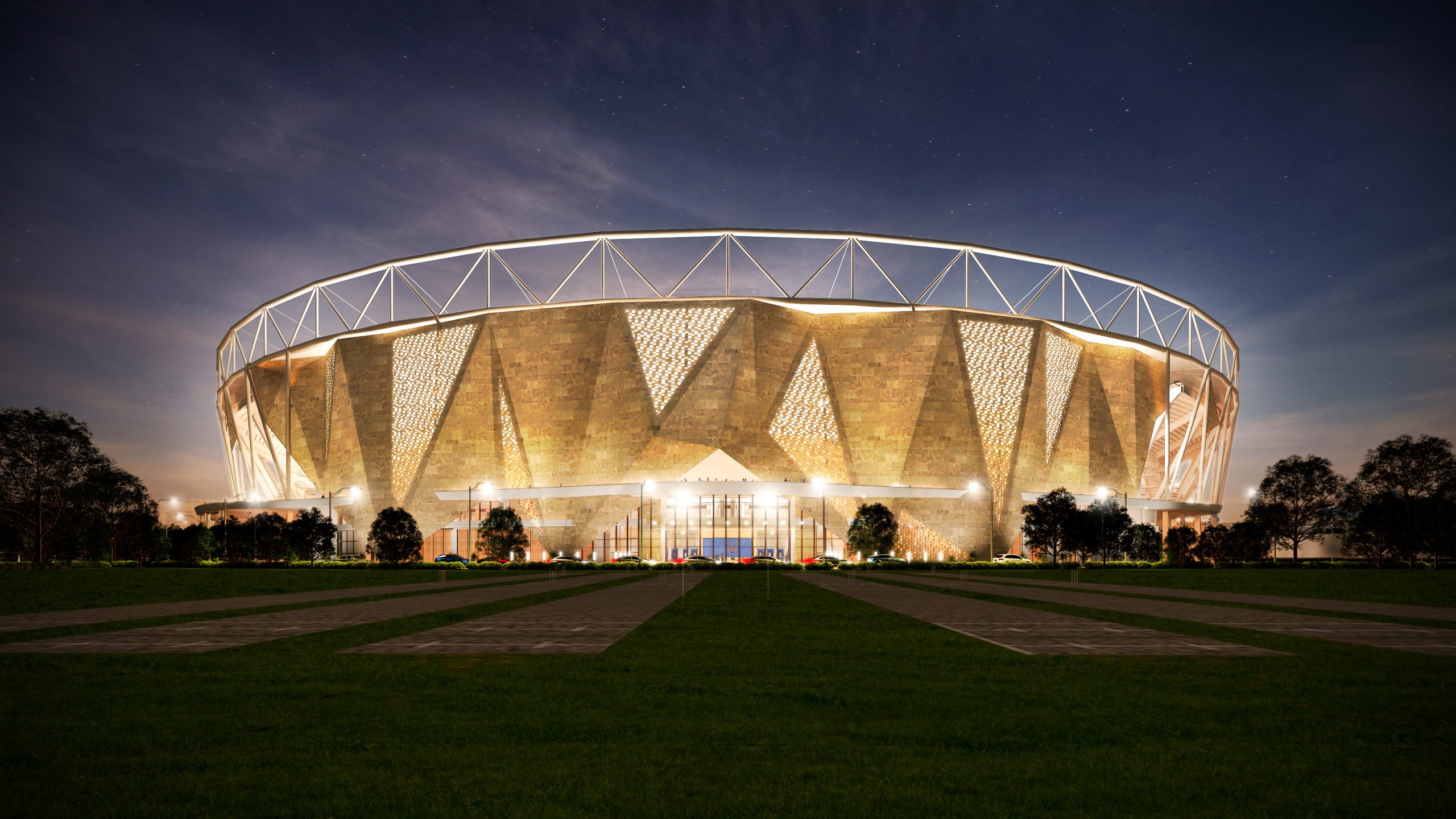 (How it will look like!! Photo: populous.com)
Until the last year, Melbourne Cricket Ground was the largest cricket stadium in the world, but in the year 2020, The Sardar Patel Stadium is the new one who holds this position. The Melbourne Cricket Ground is also known as "The G" with a field size of 171 m x 146 m, with a capacity of around 100,024.
Actually, Sardar Patel is an old stadium, constructed in the year 1982 with a capacity of 49,000. In 2016, the reconstruction was started by the Larsen & Toubro company in the guidance of the architecture company Populous. It took around 2 years to complete this whole project, and the overall construction cost was approximately $102 million (700 crore rupees). 
You'll be amazed to know that the construction of the grand roof only costs around 35.7 million dollars!! 
This reconstruction of this stadium completed in 2019, and on 24 Feb 2020, it will be inaugurated by US President Donald Trump!!
Take a look at BCCI's tweet on new Motera Stadium:
The Sun is out! 🌞#MoteraStadium
Ahmedabad, India 🇮🇳 pic.twitter.com/JYAC886Bd4

— BCCI (@BCCI) February 19, 2020
Also Read:- Gujarati Motivational Quotes
Interesting Facts About Motera stadium:
After the changes, this 63-acre stadium features 110,000 seats, which makes it on the top of the list. Here are some more exciting facts about this: 
This stadium will also have a clubhouse that has more than 50 luxury rooms, 4 dressing rooms, and an indoor cricket training academy with 3 practice grounds for cricketers. 

The parking lot can accommodate around 3,000 four-wheeler cars & 10,000 two-wheelers. 

There is also an Olympic size swimming pool inside the clubhouse. 

This is the same stadium where Sunil Gavaskar scored his 10,000th Test run on the same ground in 1987 and became the first batsman to reach this milestone. 

It was in the year 1999 when the

Motera Stadium

ground witnessed the first double century from the legendary little master, Sachin Tendulkar.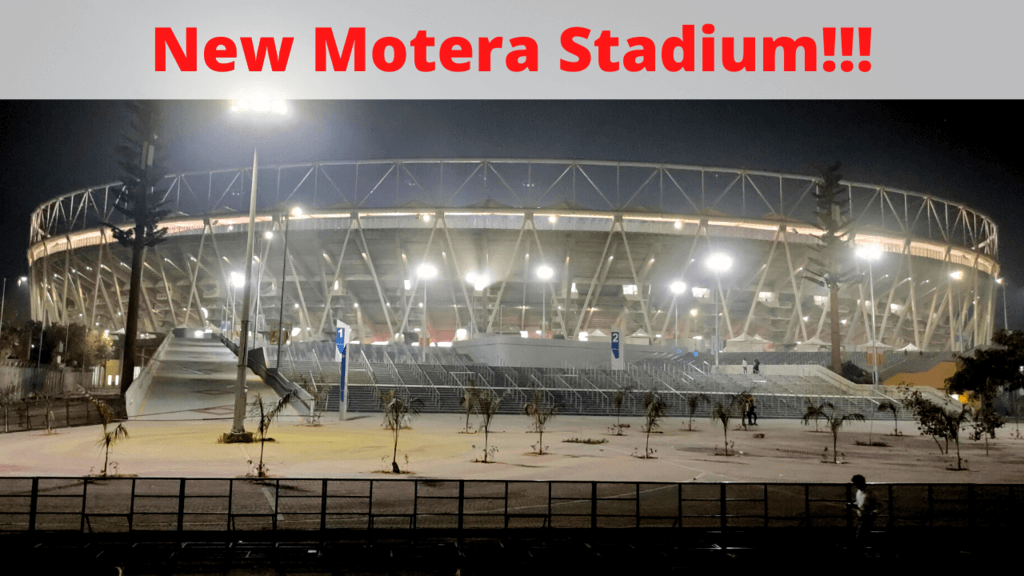 Apart from this particular stadium, now India has a total of 4 largest cricket stadiums in the world. 
Follow the play comparison blog to know related information.
Top 10 Largest Stadium in The World Based on Their Seating Space Capacity: 
S.No 

Stadium Name

Location

Capacity

1. 

Ahmedabad, India

110,000

2.

Melbourne, Australia

100,024

3.

Kolkata, India

68,000

4. 

Nava Raipur, India

65,000

5. 

Perth, Australia

60,000

6. 

Hyderabad, India

55,000

7. 

Adelaide, Australia

53,583

8. 

Chennai, India

50,000

Ranchi, India

50,000

Thiruvananthapuram, India

55,000

Bharat Ratna Shri Atal Bihari Vajpayee Ekana Cricket Stadium

Lucknow, India

50,000

9. 

Melbourne, Australia

48,003

10.

Sydney, Australia

48,000
Isn't it fantastic? This definitely will be the iconic sports venue for both aspiring and elite players. In the forthcoming blogs, we are going to share with you further details about this world's biggest cricket ground, so stay tuned with Architecturesideas to get the latest news. Not only this but also here you can find many more mind-boggling structures and buildings around the world.