Window Film is a Quick, Cost-efficient Option for Any Building Refurbishment
Glazing can make a huge contribution to any building refurbishment but is often disregarded. 
Windows and glass partitions can be utilized efficiently with the quick and non-disruptive installation of window film.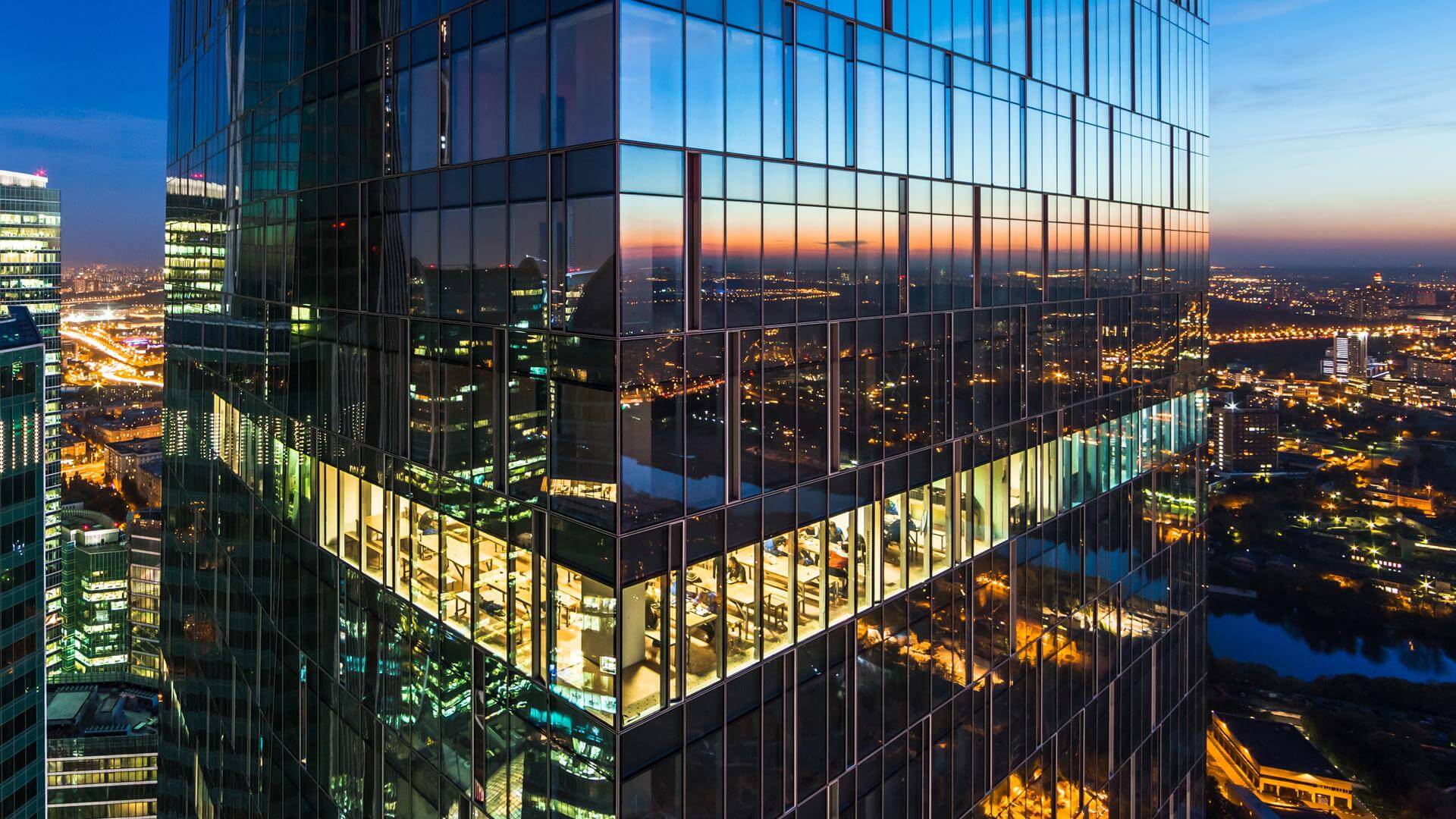 Source: onlineexpo.com
There are numerous window film options available, providing solutions for a variety of common issues including:
Safety & security

Privacy

Excessive heat and glare issues

Heat loss issues

Comply with health and safety regulations 
Ensure compliance with Health and Safety Legislations  
Glass manifestation can be apply to alert people to the presence of the glazing and ensure the building complies with current health and safety legislation.
There are many options available here, including:
Standard Manifestation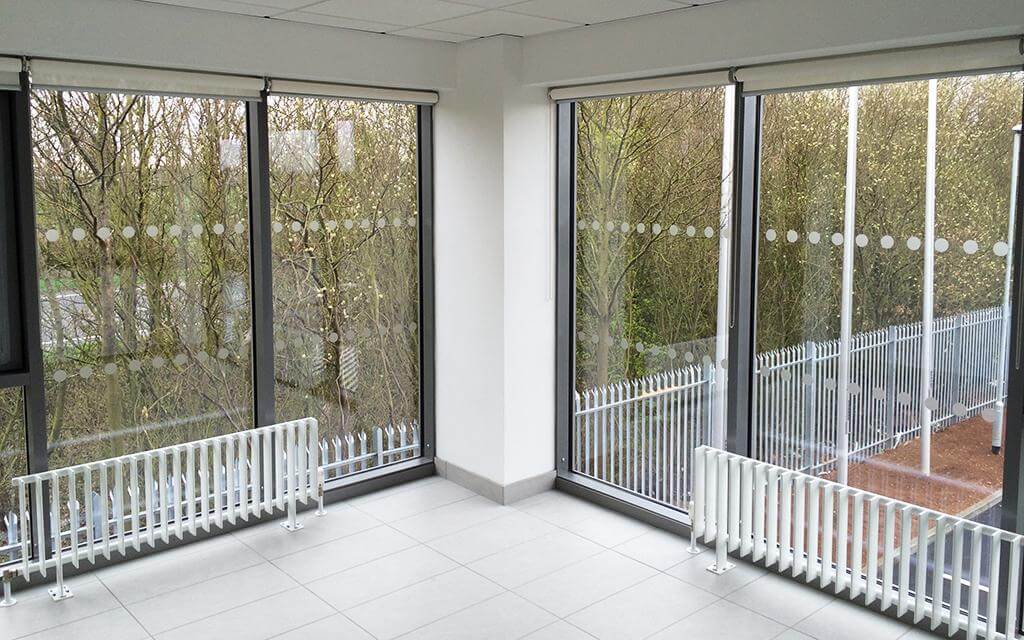 Source: arcwindowfilms.com
Preprinted Designs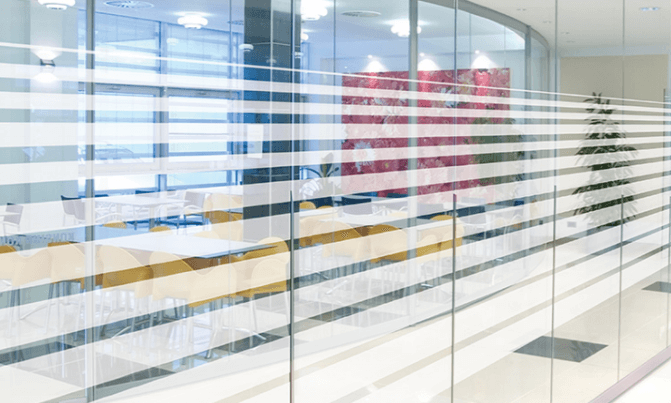 Source: arcwindowfilms.com
Bespoke Graphics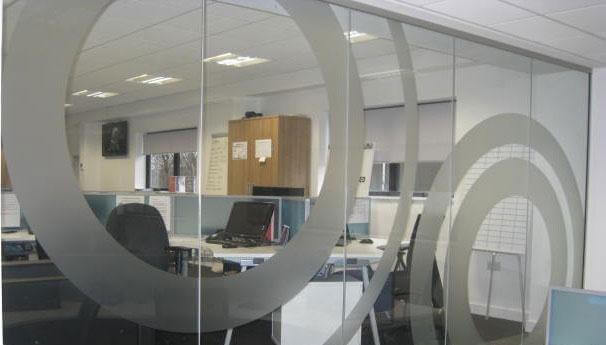 Source: arcwindowfilms.com
Graphics and manifestation are also commonly using during building refurbishments for decoration to enhance glass partitions and increase aesthetics. You can also use graphics for privacy, branding, and communicating with employees/ the public.
Increase Glazing's Solar and Thermal Performance
Upgrading glazing to improve solar and thermal performance is usually expensive and time-consuming.
However, window film can be apply to the current glazing quickly, for just a fraction of the cost of replacing the entire glazing.
Window film is commonly use during building refurbishments to:
Help meet the minimum energy efficiency standards (MEES).

Improve the Energy Performance Certificate (EPC).

Help with the Energy Saving Opportunity Scheme (ESOS).

Earn BREEAM credits 

Comply with Building Codes
High Tech Window Films
There are also a number of high-tech window films available for control viewing through glazing.
Switchable Film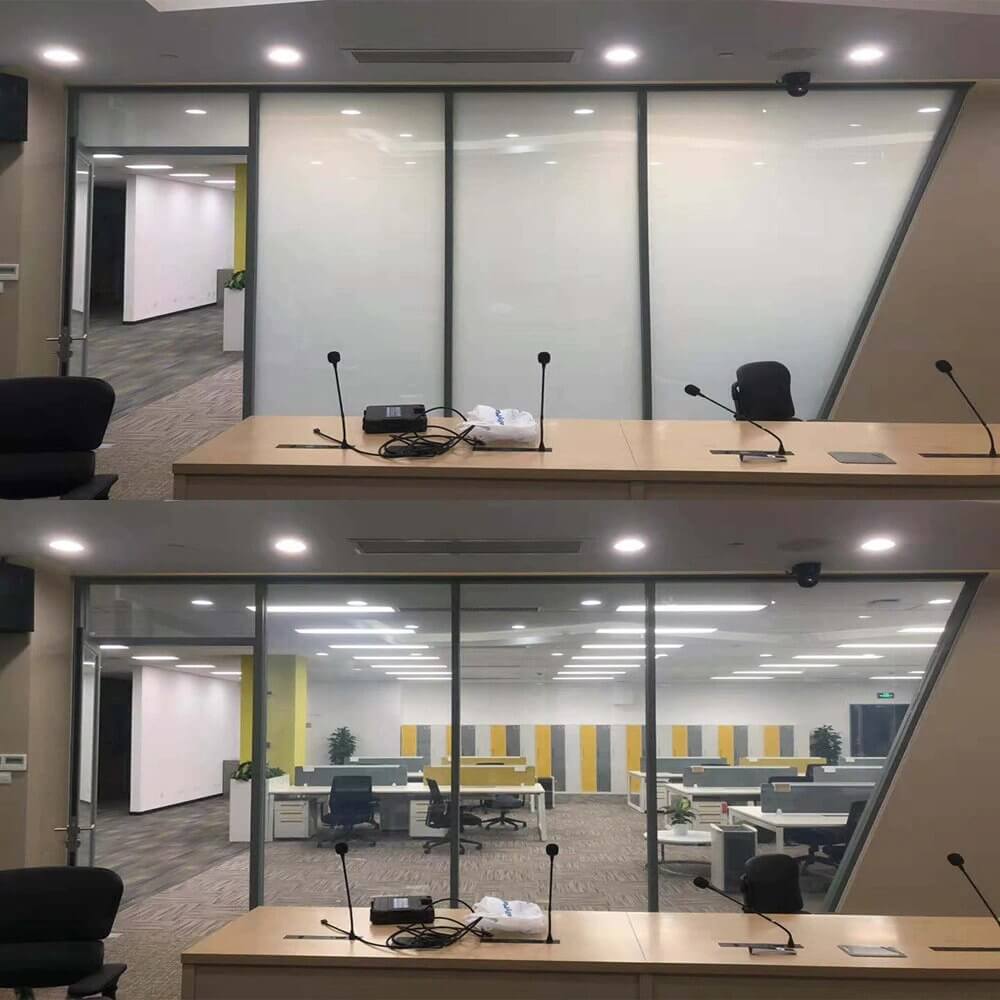 Source: alicdn.com
With the use of an on/off remote switch, the glazing will change from clear to translucent. 
Casper Cloaking Film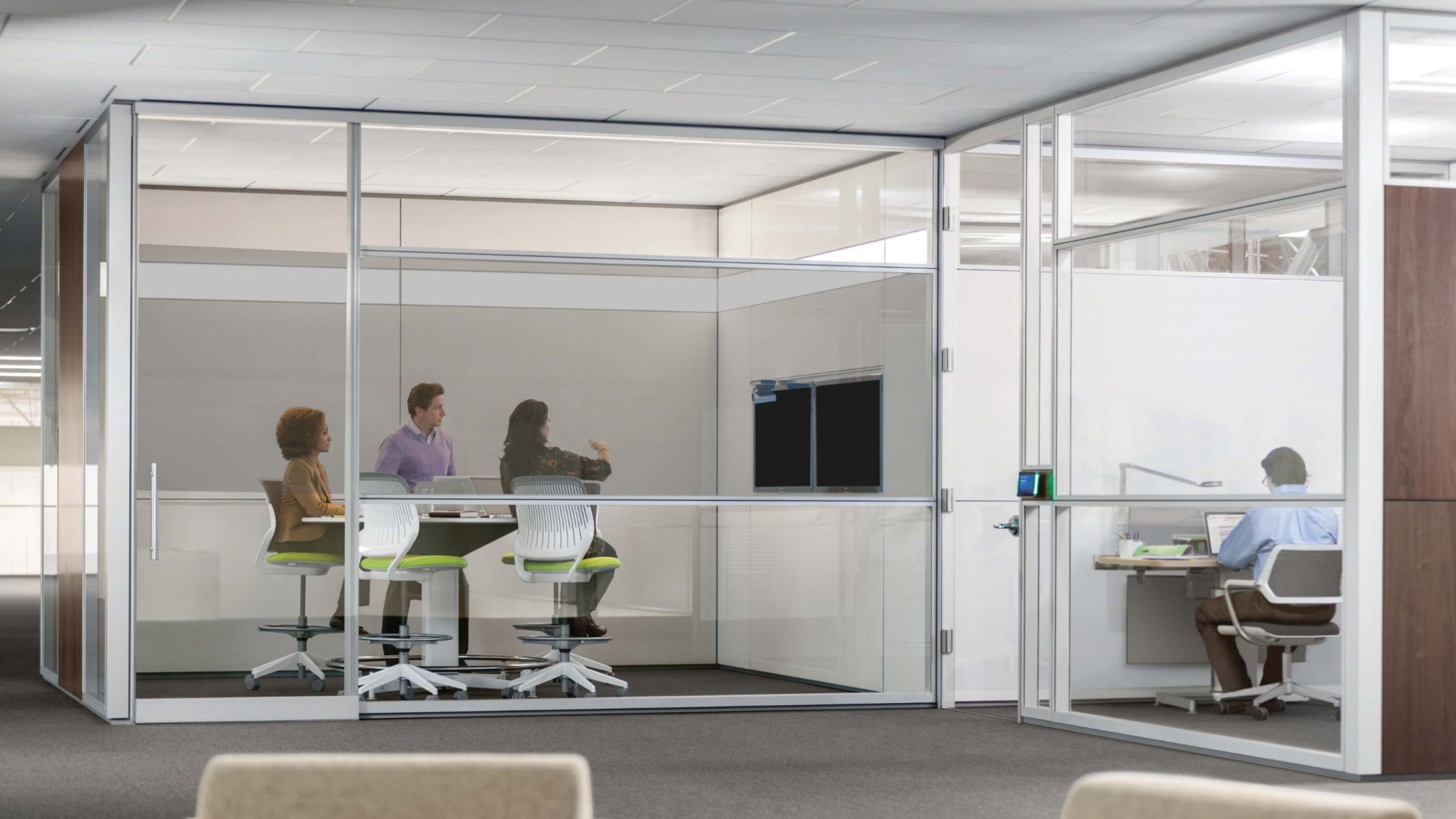 Source: cloudinary.com
Obscures just the LED screens to the outside viewer, whilst everything else remains viewable through the glazing. 
Vision Control Film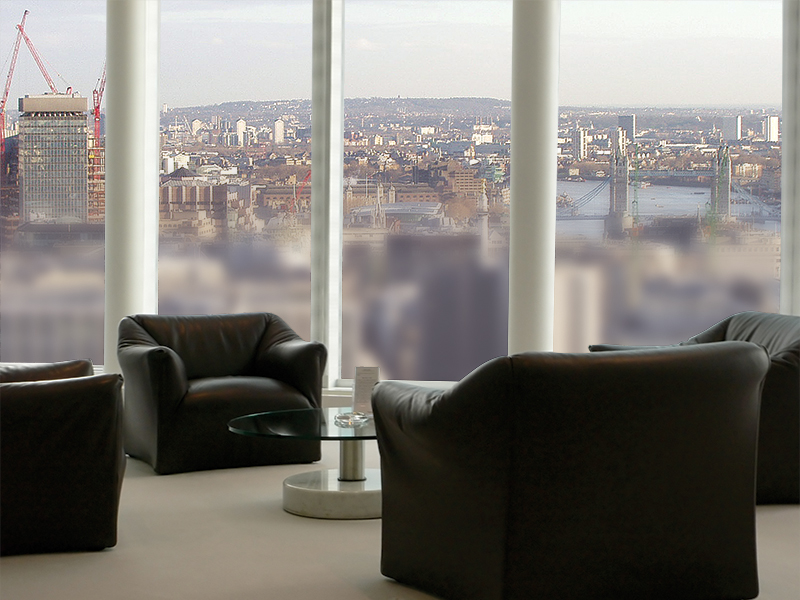 Source:  lintec-europe.com
It provides translucent privacy base on the angle it is the view from.