How Often Should I Undertake a Home Air Conditioner Servicing?
During the scorching summer days, air conditioners play a vital role in making your home relaxed and comfortable. The feeling of entering a chilled house from the burning heat outside is blissful. However, air conditioners need constant maintenance to function properly and make your summers calm. Air conditioner servicing might sound complicated, but in reality, requires a few basics to be taken care of. Let us look into how often you must undergo your home air conditioner servicing.

Benefits of Air Conditioner Maintenance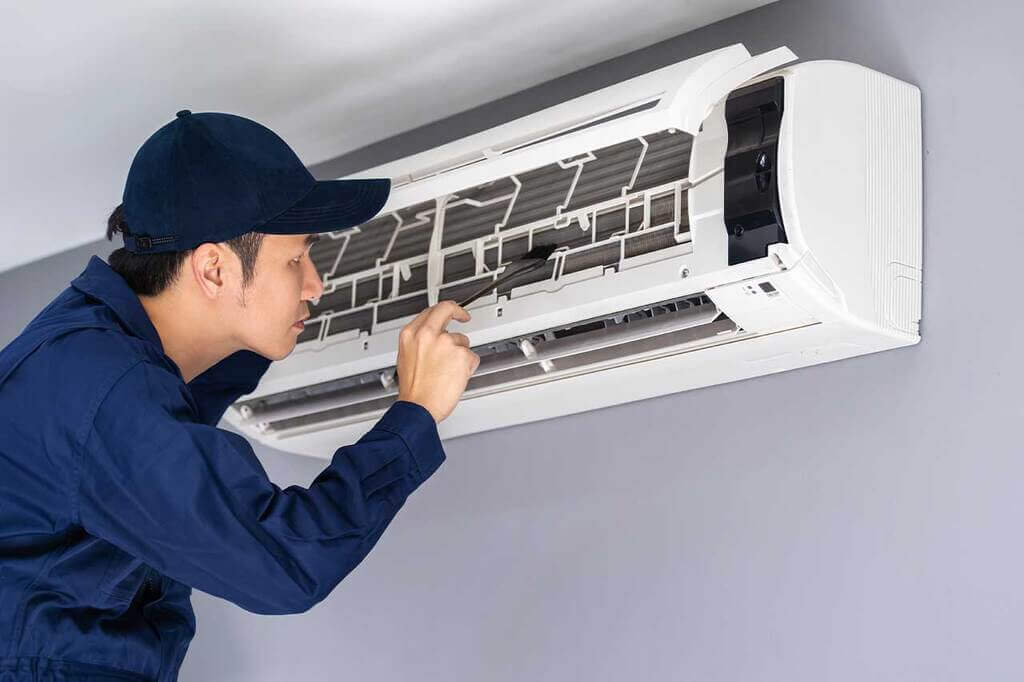 Source: lc-buddy-r.com
When we take care of things, they last. The same applies when it comes to your air conditioner. Regular servicing comes bearing multiple gifts for your aircon, some of which are;

Helps in maintaining its proper features and function well

Preserves efficiency and

keeps your electricity bills under your budget

Avoids serious damages to the aircon with regular checkups

Prevents emergency breakdowns as professionals check for all internal damages during servicing
Frequency of Air Conditioner Servicing
You should get complete servicing twice a year. The preferred time for such servicing is during the fall and spring. The weather starts getting cold during the fall. Servicing your air conditioner makes the furnace ready for the upcoming cool weather. During the spring, the heat starts to rise. Your air conditioner will require tune-ups to make your home cool even amidst the humid temperature outside. There are a few key points you must remember for your air conditioner maintenance:

You must get a professional air conditioner servicing twice a year. Alongside, you can also clean your air conditioner at home every two to four weeks.

You must schedule your servicing a couple of months in advance so that your air conditioner is ready to perform when needed without any hurdles.

Always note that the professionals are cleaning the air filters and ducts and ensuring the smooth functioning of your air conditioner when they take up the maintenance.
Also Read: Air Conditioner Hacks to Get Rid Easily of Dirty Sock Syndrome
Things to Check When Getting Your Air Conditioner Serviced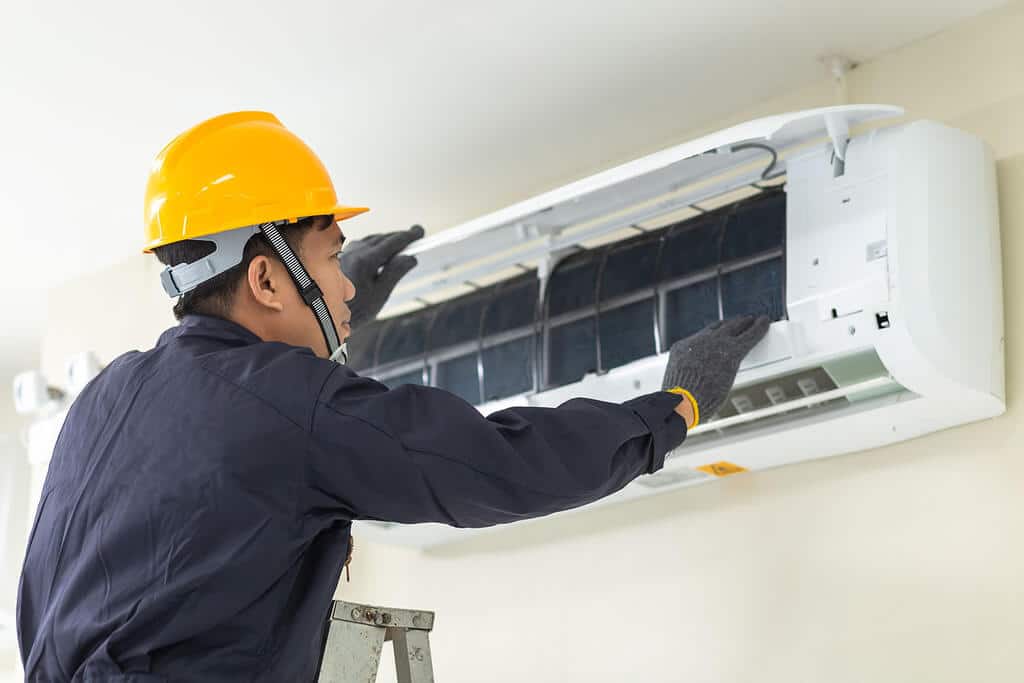 Source: mallats.com
It is important to know about the things that constitute professional air conditioner maintenance. Always cross-check the service provided by your air conditioner company. Following are the services that you must receive when calling for a professional air conditioner servicing:

Cleaning of ducts

and air filters

Checking and cleaning of evaporator coils and coil fins

Checking the compressor

Analyzing the temperatures and refrigerant levels

Checking the supply lines for any damages or leakage

Cleaning the motor, blower, and drain line to ensure the proper functioning

Looking at the operating pressures
Along with the usual servicing requisites, you can also consult your air conditioner company for a change of your air filters once in a while. Air conditioner servicing also includes the replacement of parts when the need arises.

Air conditioner servicing is an investment that prevents you from spending a fortune on major repairs. It not only keeps your air conditioner in a good shape but also checks the heavy electricity bills when your air conditioner requires extra energy to operate. Last but not the least, regular servicing ensures constant comfort in your day-to-day lives as you use the air conditioner.