The Right Architectural Room Design for a Sectional
If you're building a new home or you're remodeling an existing one, you should consider the architectural room design carefully before finalizing the updated blueprints. If you are intrigued by the idea of a modular sectional, for example, you need to make sure that the room's design and features fit with your chosen furnishings.
To help you decide how to remodel your room for a sectional, here are some key tips for placing one in your home.
Install a Fireplace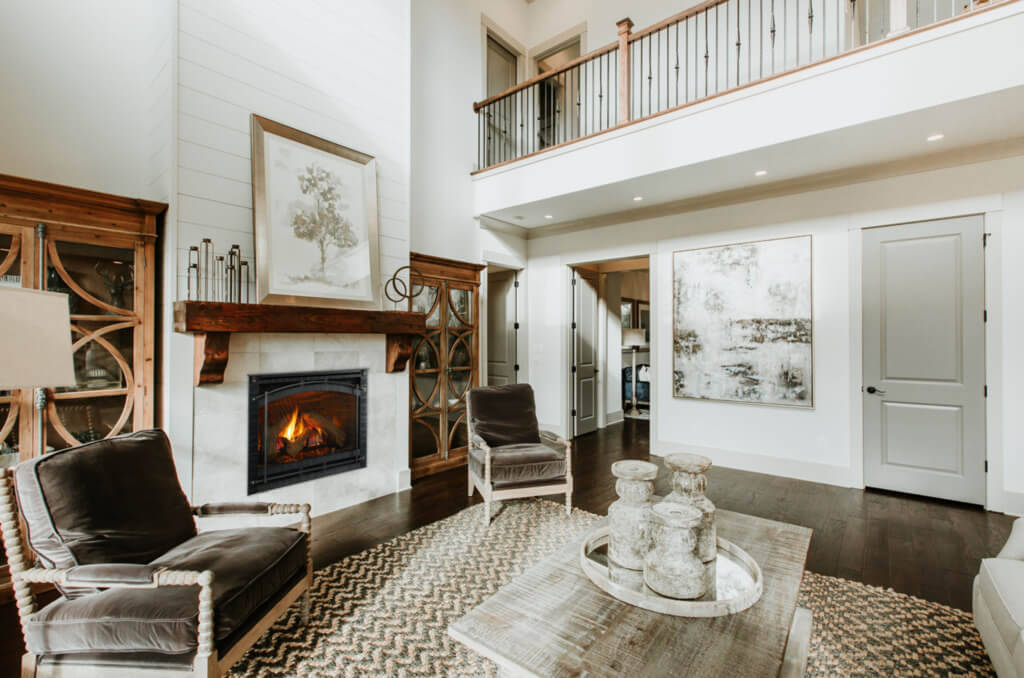 Source: webdamdb.com
If you have the ability, adding a fireplace to your living or family room is a great way to create a cozy focal point for the room, particularly when it is used primarily for entertaining or conversation. To improve that focal point during warmer seasons, purchase a decorative fireplace screen.
Ask Your Contractor for a Bay Window
A large bay window creates the perfect focal point, especially when dressed with stunning window treatments. Add a built-in cushioned flip top window seat with interior storage and a built-in bookshelf and you have a beautiful focal point for the room while also giving you additional seating or a cozy place to curl up and read a book on a rainy day.
Request a Built-In Media Center
While you're getting your home remodeled anyway, why not add some custom built-in storage? A built-in media center is beneficial in more ways than one. It is a good focal point for the room, especially if you watch sports and hold tailgate parties, or you love movies and music. 
Since it's built-in storage, it doesn't take away from the floor space of the room. That's important when you consider the next tip…
Make Sure There's Enough Open Space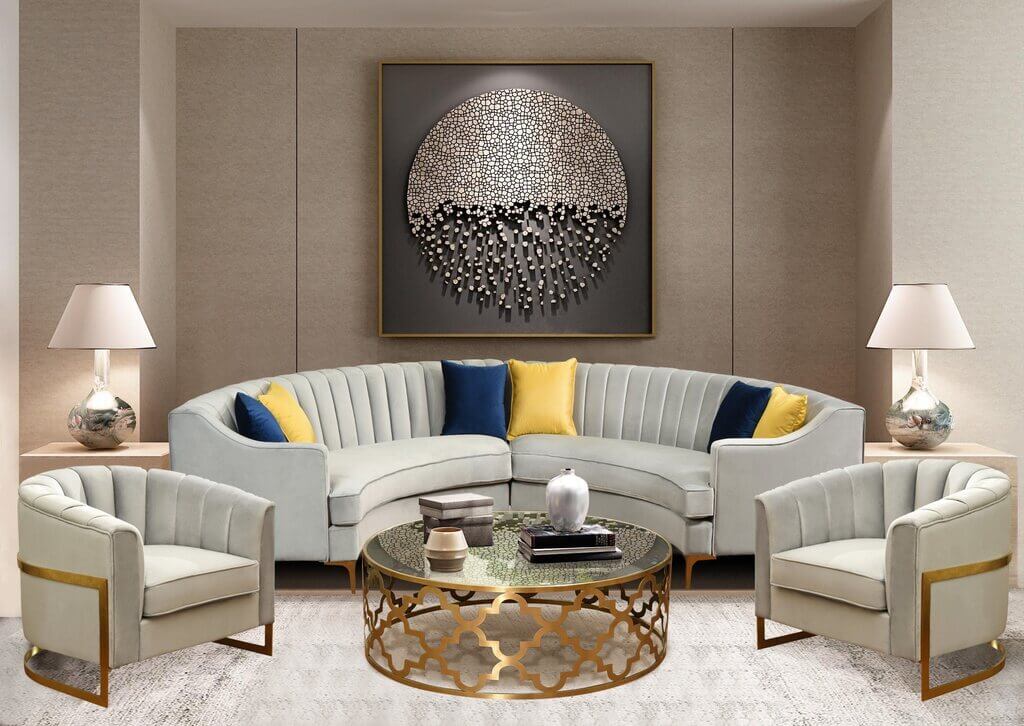 Source: made-in-china.com
Sectionals take up a lot more room than your average sofa and accent chairs. In addition to being longer, L-shaped, or U-shaped, this furniture is also deeper than most couches. It is important to leave enough space for people to move around the sectional easily. If you have household members or close friends and family with mobility issues, there should be a 36" walkway around the furniture. 
Modular sectionals are ideal for these situations, as the arrangement can be modified as needed. You can check the dimensions of this sectional https://www.1stopbedrooms.com/living/living-room-furniture/sectionals online.
Don't Forget Space for Tables
Tables are tricky when it comes to sectionals. If you have the space, a coffee table in front of the main part of the sectional is a good idea, but you also need to have a small accent table on each side of the L or U sectional. If you have less space, placing a console table behind the sectional is a good way to add some out-of-the-way surface space behind the seating.
Also Read: Most Popular House Interior Design Styles in 2021
Add Some Intriguing Wall Art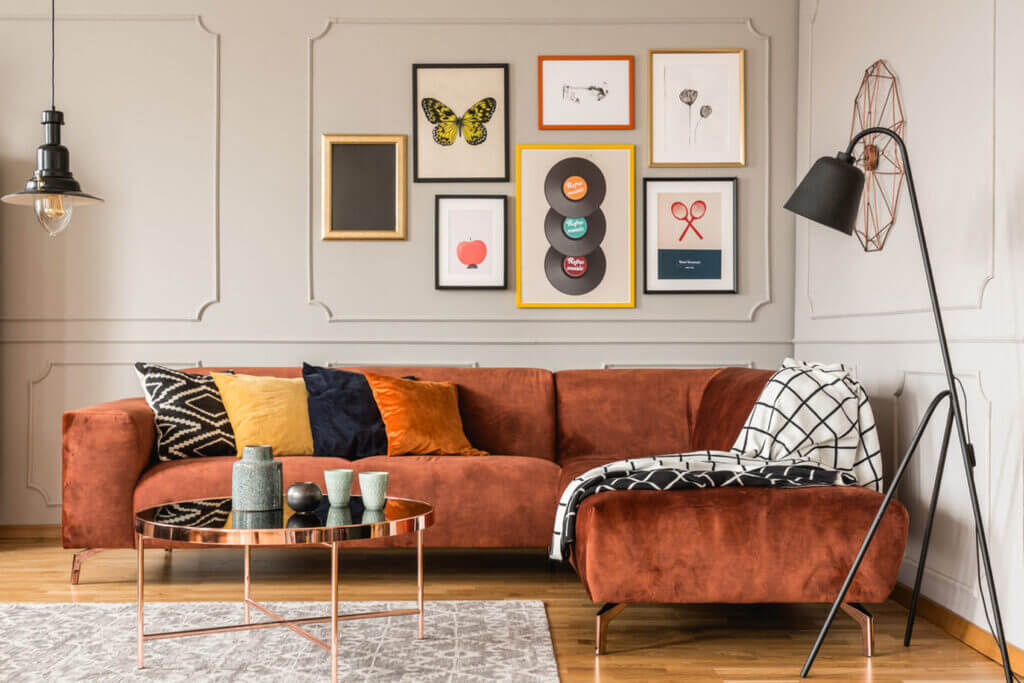 Source: kinstacdn.com
It's easy for even a large room to look small and crowded with a sectional. To pull eyes away from that large piece of furniture, add some interesting and colorful wall art to pull eyes away from the sectional sofa and make the room seem larger. You can purchase wall art and hang it after your remodel is complete, or you could hire a painter to paint a mural on one wall.
Your remodeler can give you other options as well, such as permanent or temporary wall decals, ornate removable fabric wallpaper, or decorative textured walls with paint and plaster.