Bed Bugs Exterminator – How Do You Pick the Right Company?
If you have ever dealt with bed bugs, you know how difficult it's to get rid of these creatures on your own. Any bed bugs exterminator service will tell you that bed bugs are some of the toughest pests to eliminate since consumer pesticide products just don't work. 
When you notice that you have bed bugs in your home, you should always rely on a professional pest management company with proven experience in the industry to deal with them. This article highlights what to look for and the questions to ask when hiring a reliable pest management company.
Past Experience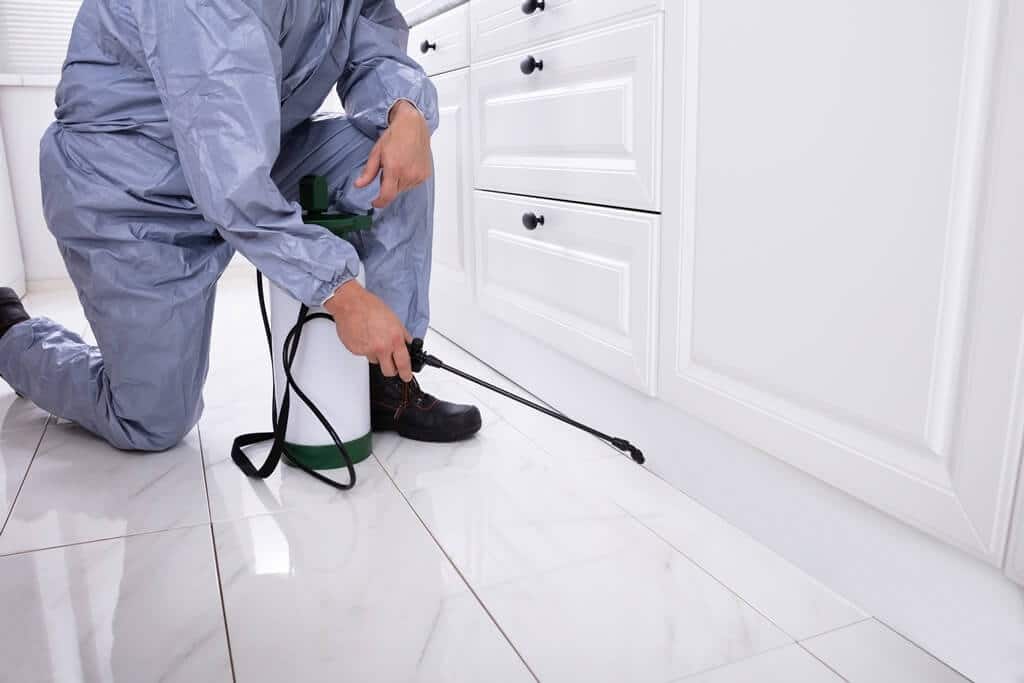 Source: alpinepest.ca
Has the company the necessary qualifications and experience in successfully controlling bed bugs in a similar situation? For example, if you live in an apartment, you should hire a company with experience in eliminating bed bugs in apartments. On the other hand, if you live in a single-family home, you should work with a company that has experience in eliminating bed bugs in homes. Ask how many bed bug jobs the potential company has performed during the past year.
Price Quote
Comparing bed bug elimination services solely based on cost isn't a wise decision. In fact, every bed bug elimination job is different, and there are many ways to treat bed bugs, including standard practices, steam treatment, heat treatment, and a combination of any of these methods. There is no one method to treat bed bugs in homes or apartments. 
Some service providers may include ongoing monitoring in their price quote, while some others may offer extras such as mattress encasements and barrier traps. The cost may also depend on the amount of area to be treated in your home, the level of infestation, and who does the preparation. Some bed bug infestations are more severe and need follow-up treatment. Don't trust a company that tries to give you a firm quote over the phone without first inspecting your home.
A Physical Inspection Is Mandatory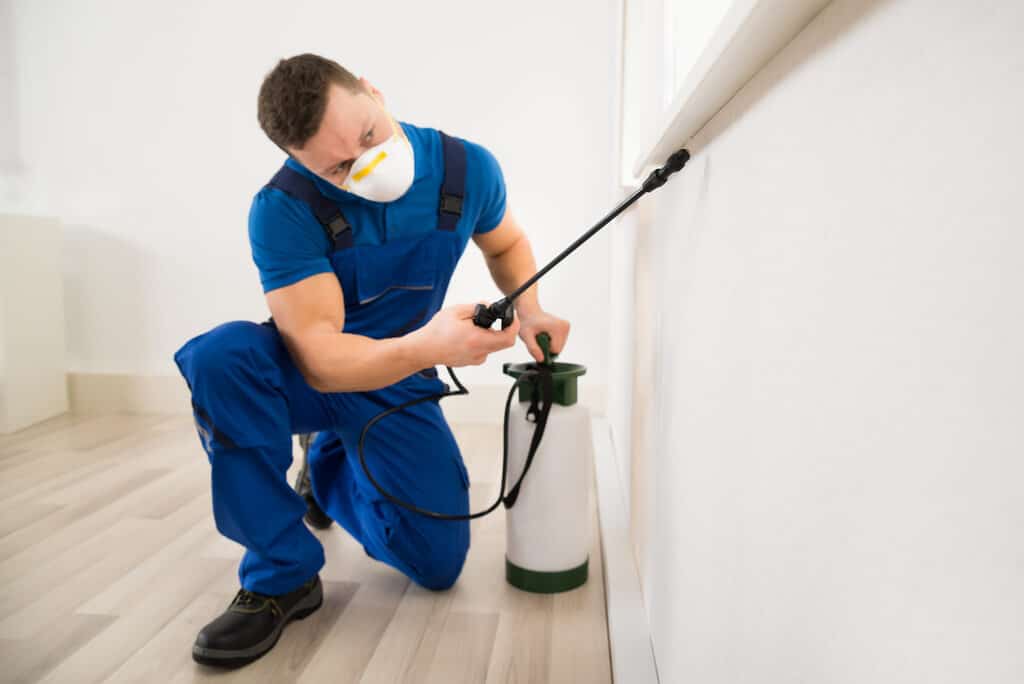 Source: s-nbcnews.com
A pest management company can't successfully handle your bed bug infestation if the employees don't know what they are dealing with. Hence, a physical inspection is mandatory before a price quote. Don't rely on an exterminator that doesn't determine the most effective treatment and prevention methods with spray or other chemicals.
Credentials of the Company & Liability Are Important
No sensible homeowner will want a builder to remodel the home if the professional isn't licensed or certified. Then why should you go with "any" bed bug extermination company? The right company should be licensed and certified as well as have membership in a professional organization. Call the Department of Agriculture in your state to verify the license of the service provider. 
Liability is another important consideration. The potential pest management company should be bonded and insured to protect the company and your property as well. Ask the company if its workers are bonded and whether they carry general liability and worker's compensation insurance.
Treatment Details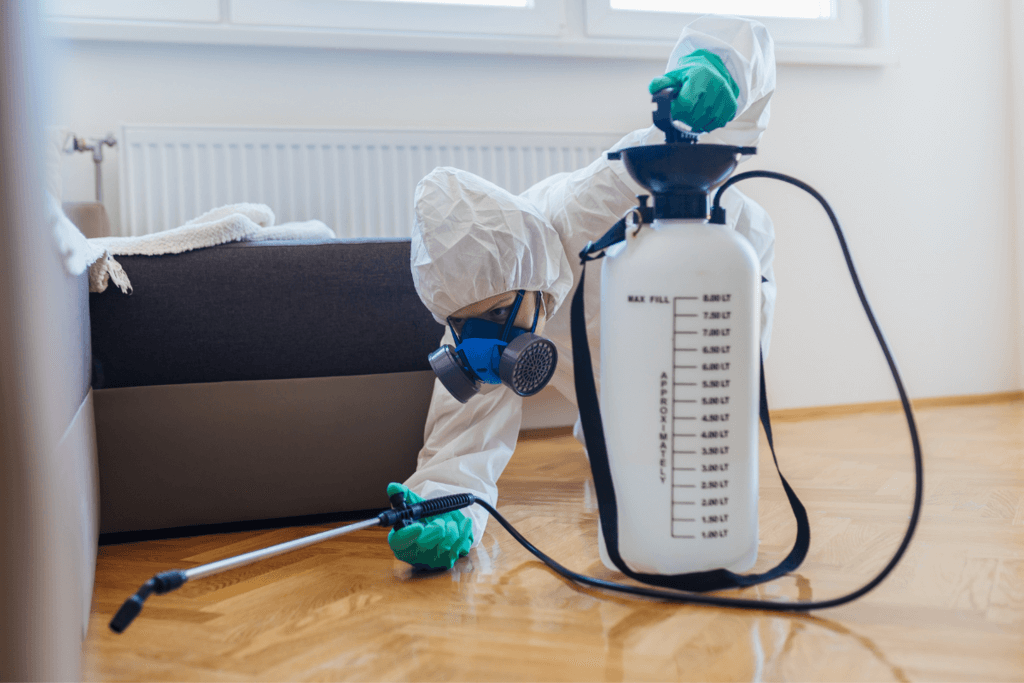 Source: crossroadshospice.com
Ask the company whether their employees are specifically trained in bed bug control, who will be treating your home or apartment, and how they are supervised. Also, it would help if you didn't forget to ask about the treatment methods they will be using and how long the treatment will take. Check if they incorporate non-chemical treatments such as barriers, bed bug monitors, and encasements. Will they follow up? How will they know if bed bugs are still active even after the treatments? Bed bug control needs at least one follow-up call to make sure the bed bugs are 100% eliminated.
Also Read: DIY Pest Control Ideas You'll Love
Who Will Do The Prep Work?
Some bed bug elimination services require the homeowners to bag personal items and move the furniture prior to treating their homes. But some service providers may prefer to do the prep work themselves to avoid the spreading bed bugs. Some companies may help you if you can't do the prep work on your own. It would help if you had a clear idea of your responsibilities prior to the treatments.  
Ease of Communication
The contractor should answer your questions without any hesitation. You should receive clear instructions from the company about how to do the prep work. 
Warranties
Source: pesticon.com
The potential company should offer a warranty and monitor bed bugs for a specific period after treatment. A typical warranty may range from 30 to 90 days. Some companies may start the warranty at the initial treatment, while others may start the warranty period only after sighting the last bed bug.
Follow-Up & Additional Services
The pest management company should offer follow-up or additional services in case you discover an infestation of another kind of pest or discover an infestation elsewhere in your home. That way, you can stick with one company. It is affordable and convenient for you.