Having a beautiful patio is amazing as it offers you a chance to get some fresh air while enjoying great views in your outdoor space. So, if you invested your time and money in making it perfect, you may want it to look good throughout the seasons.
Weather elements such as constant rain, snow, and harsh sun rays, on the other hand, can damage everything, including outdoor décor and infrastructure. And it doesn't make financial sense to keep replacing all of the décor and infrastructure every single time.
To ensure that your patio stays in great shape even with harsh weather elements, it's important to weatherproof everything. And discussed in this article are some methods you can use to prevent the wear and tear of your outdoor area.
Protect Your Deck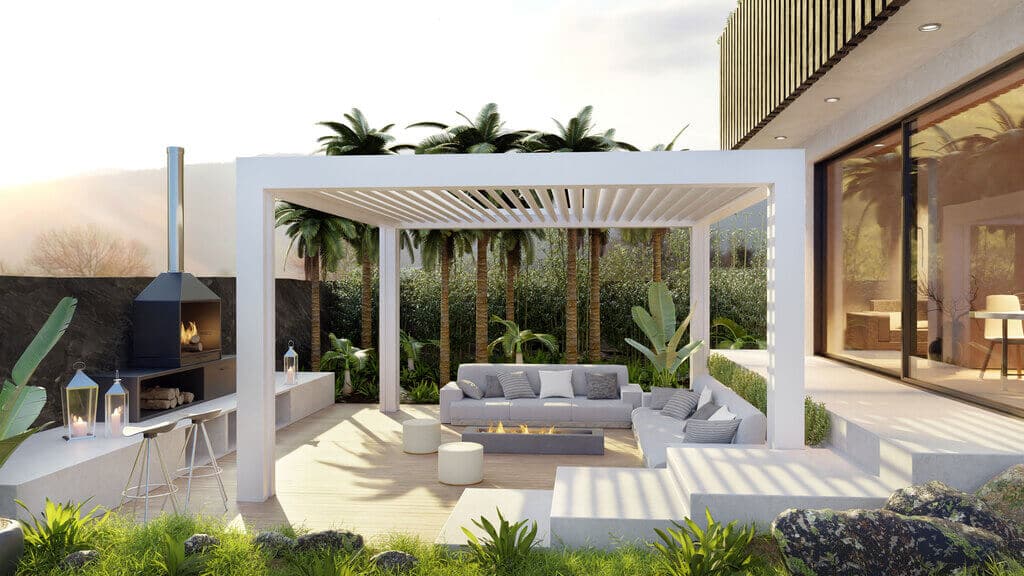 No matter what kind of material your deck is made out of, they tend to be affected by all the weather elements. As a result, you may need to find ways of protecting your deck. For instance, you can choose to use the process of sealing if your deck is made of wood to avoid having it rot and fade.
Alternatively, you can opt for a more sustainable option, such as a composite decking made of wood fibers, bonding agents, and plastics. This alternative requires less maintenance and will still look authentic and remarkable. 
Get Waterproof Fabrics
Most garden furniture has covers, cushions, and pillows, making the space look cozy and aesthetically pleasing. However, these covers and pillows are prone to harsh weather and might get ruined if not protected.
So, to prevent them from getting ruined during different seasons, you may need to use water and weatherproof fabrics. One great fabric is the performance fabric designed to be resistant to stains, sun damage, moisture, and mildew.
Additionally, getting less prone to fading fabric is vital to maintaining your theme color. However, you can remove your outdoor cushions and pillows during seasons such as winter, making it hard to enjoy your outdoor space.
Protect Your Furniture
Outdoor furniture is always affected by all-weather elements, including harsh sun and winter rain. So, if you have beautiful furniture and want to keep it fresh, there are different ways to protect it.
One of the easiest ways of protecting your furniture is by covering them. So, if you don't have space to store the furniture, go for heavy-duty covers, which are water-resistant and UV-resistant; these covers will prevent rusting and rotting, thus prolonging the lifespan of your furniture.
When protecting your furniture, consider the material it's made from and use the appropriate care tips. For instance, if your furniture is made of aluminum, the covering will work well for it, and if it's plastic, consider making room for it inside the house.
You may need to cover it with a protective seal for furniture made with wood to keep the wood from locking in moisture. And for furniture made with wrought iron, ensure that they are moved inside as they easily rust.
Get an Overhead Covering or Umbrella
Consider getting an overhead covering for your patio by adding outdoor structures. One great option is pergolas designed to provide shelter for your furniture against the harsh weather elements, thus ensuring that they don't dry, fade or crack.
Alternatively, consider getting an umbrella for your patio if an overhead covering is more expensive. These umbrellas will protect your furniture from the sun and rain. And to keep it clean and in great shape, clean your umbrella once to avoid getting stains and mildew.
Install Blinds
If you have an overhead covering such as a pergola, you can use additional covering to weatherproof your patio. So, consider installing blinds around the sides of your overhead covering to get shade. You can roll your shades when not in use and let them down during winters and windy days.
Having so many different types of blinds to choose from is not just about protecting your patio against harsh weather, blinds also help keep your patio dust free. You may also keep unwanted insects out, thus keeping your space cleaner for longer.
Invest in Storage Benches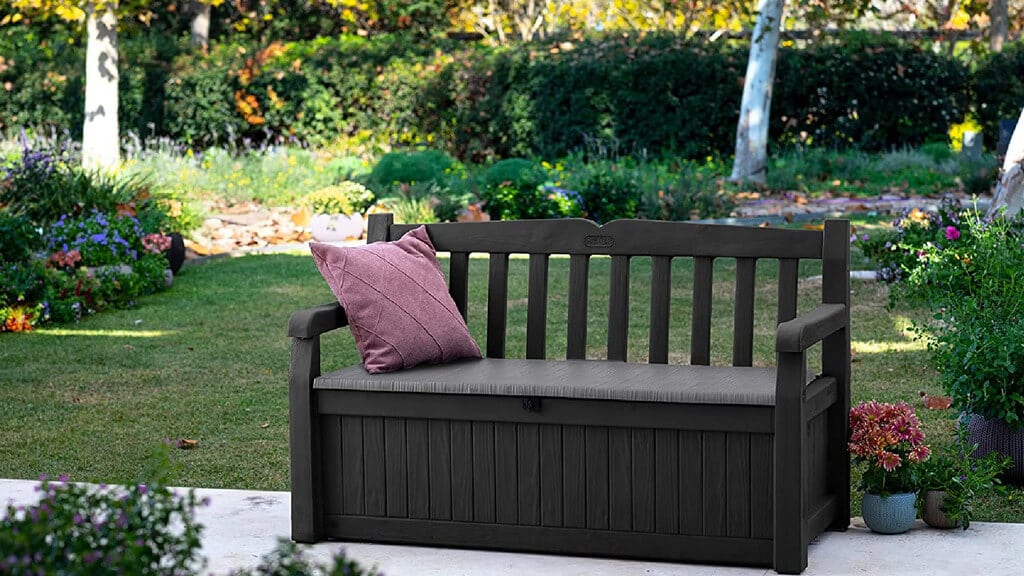 Storage benches are a great place to store things like cushions and keep them from harsh weather when they're not in use. You must use a protective coating layer on the storage benches to keep them in great shape.
Bottom Line
If you have a patio, you must have spent a lot of time, effort, and money making it perfect. However, all the harsh weather elements can destroy your patio and patio furniture, making it important to be weatherproof.
When weatherproofing your patio, keep all the different materials in mind.