What Benefits Does Hardscaping Afford Homeowners?
When designing landscapes, you may hear the terms softscape and hardscape. To design a better landscape, you need to know what they are and how they can work together to give you a beautiful landscape. The easiest way to remember what they are is to know that softscape consists of all living elements in your landscape such as plants. Hardscape, on the other hand, consists of non-living elements. These can include stones, concrete, and bricks. Although a balance between the two is ideal for most settings, there are benefits to hardscaping and it is these benefits that we are going to look at.
Hardscaping is the Foundation of Your Garden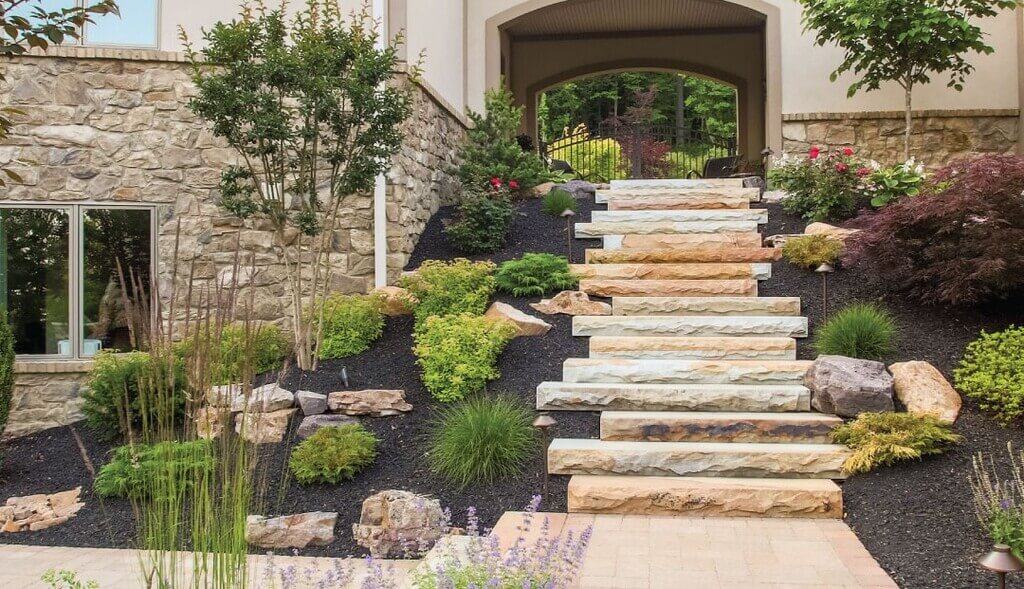 Source: palandscapegroup.com
At its simplest, hardscaping is where you create the foundation of your garden. This is the stage where the main elements are put in place, such as pathways, patios, decking, raised terraces, fences, etc. Until you have these fixed in place, there is no point in adding trees, shrubs, and plants. 
When planning a garden design, let existing features inform your hardscaping. For example, if you have some mature trees, don't try and force a pathway through the middle, as it could be tricky with exposed roots. On the other hand, it might make sense to build a small decking area under a large tree canopy, so you have some shelter from the sun on a hot day. 
Aside from forming the bare bones of your garden design, hardscaping a garden also offers many aesthetic and practical benefits. 
Hardscapes Save You Water and Money
Hardscapes are appealing in areas that have regular water shortages because once you install them, the area that you water is drastically reduced. If you decide to forego plants, flowers, or a lawn, you will end up not only saving a lot of water but also a lot of money on your water bills.
Replacing a large lawn with a mixture of gravel and drought-resistant plants makes a lot of sense in a hot climate, as a bare, dead patch of grass is nobody's idea of a nice garden. 
Very Low Maintenance
One of the biggest appeals of hardscaping is that the amount of maintenance it requires is very low. Compare a concrete or stone walkway in your backyard. While the plants in your backyard will require watering, pruning, and fertilizer, a natural stone hardscape only requires that the stones are installed correctly. 
Once you design the landscape and have the natural stone hardscapes in place, your front or backyard will be fine for years to come. Also, the right natural hardscapes do not break down under the elements as easily as manufactured stone hardscapes and therefore last longer.
It Extends Usable Space
A patio and deck are a great idea for homes in warmer climates. Having a backyard hardscape increases the amount of usable space you have for an outdoor kitchen or for entertaining your guests. If you like, you can create a path using stones or other hardscaping material to improve access to this new entertainment or outdoor area.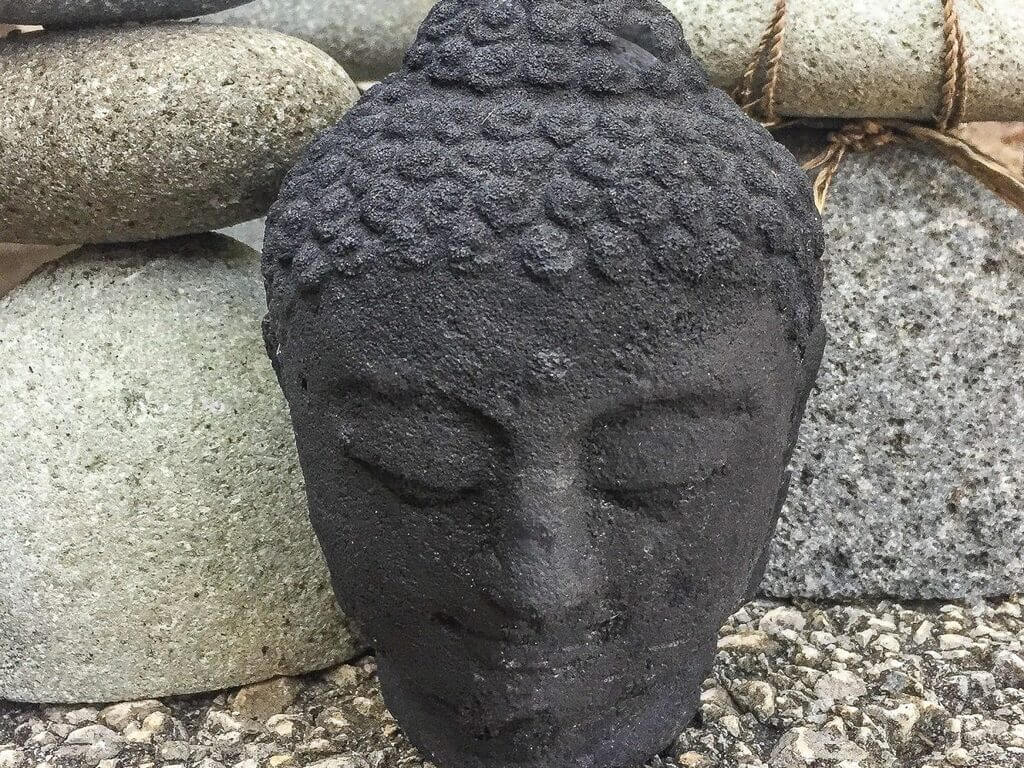 Source: adwaitayogi.org
Increasing Property Value
A great way of improving the value of your property is to make it stand out, If your property has a lawn or softscape, there is no way to differentiate it from other houses in the area. A backyard filled with hardscape material can help increase the value of your property. You have some leeway to explain the savings on water and low maintenance the new homeowner will get from the additional usable square footage they gain if you have an outdoor sitting or relaxing area.
Also Read: Complete Your Hardscaping with Integrated Accent Lighting
It Can Help Reduce Erosion
If you have an erosion problem, hardscaping may be the solution you are looking for. If you plan the landscape correctly and install hardscaping materials at the right place, it becomes easier to use concrete and stone barriers to control erosion.
Add Interesting Dimensions
A wide-open, flat backyard might be the norm in a lot of places, but you do not have to apply this to your property. Hardscaping allows you to add different dimensions to your property, with areas of varying heights and dimensions for interesting and unique looks. You can use defined edges, weaving walkways, or interesting stair placements to give your property dimensions and make it stand out.
With all the benefits it affords you, it would be a good idea to give hardscaping a chance the next time you want to make some changes to your front or backyard. The benefits mentioned above should be enough reason to at least try it out!